Rouser RS200: A Fusion of Power and Comfort
Date posted on November 11, 2016
Share this
Cebu City, October 28-29, 2016 – Kawasaki Motors (Phils.) Corporation announced the introduction of the newest Rouser machine – the new flagship model of the Rouser pack, the highly anticipated, Rouser RS200.
The revolutionary Rouser RS200 is by far the most technologically advanced member of the Rouser pack, equipped with state-of-the-art technology that combines both power and comfort. Powered by a dynamic, 200cc, 4-valve, liquid- cooled, triple spark engine, and the newest Fuel-Injection System feature, the Rouser RS200 is the most powerful bike in its class, peaking at a maximum power of 24.13HP @ 9,750 rpm, making it the perfect bike to conquer any road, any time. With its Nitrox Mono Suspension and large fuel tank capacity of 13 liters, this machine is sure to take you on long rides with ease and comfort.
Also, the Rouser RS200 is the first full-faired machine in the entire Rouser line up, specifically designed to lessen wind drag during high-speed running. Its twin projector headlamps bring bright and constant illumination all the time. And finally, its midship race exhaust is connected to a centrally placed, split type under belly silencer to maximize stability. Aside from adding power to the Rouser RS200, all these new features make the Rouser RS200 the epitome of masculinity, guaranteed to turn heads on the streets.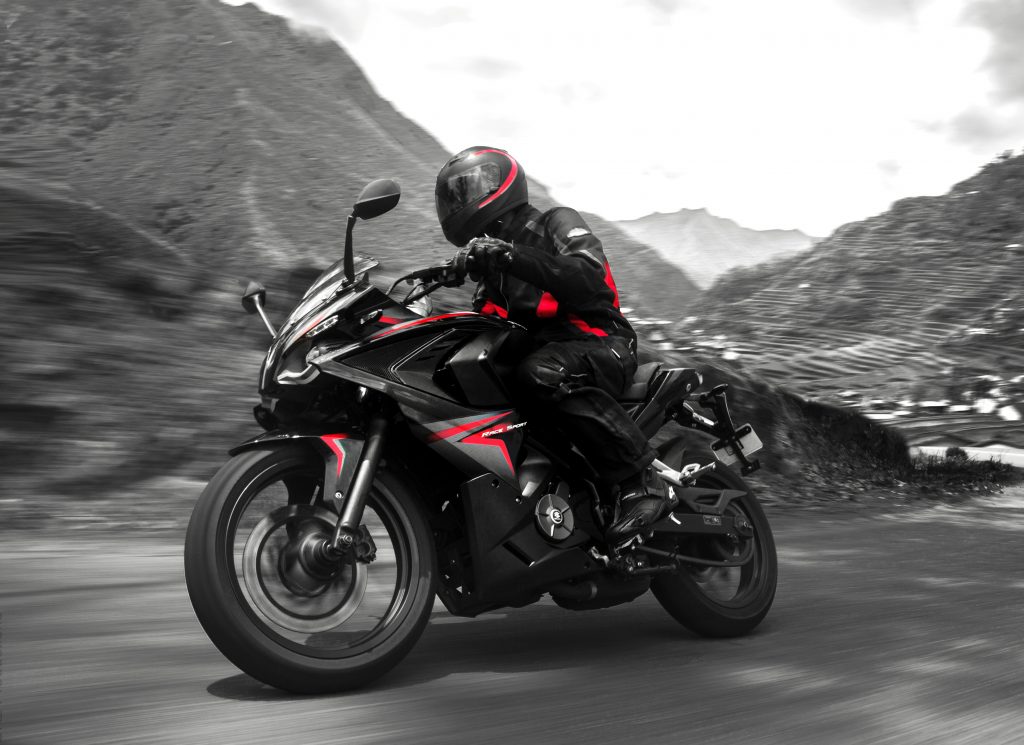 An Arousing Surprise
Last October 28, Cebu Dealers and the Press were the first to witness the unveiling of Kawasaki Motors Philippines' newest Rouser machine. In an intimate dinner at t heCebu Grand Convention Center, the Rouser RS200 was officially launched with a sizzling performance by Pilipinas Got Talent finalist Angel Fire. Along with the launch of the new leader of the Rouser pack, the action superstar and Idol ng Bayan Robin Padilla, while not present, was also introduced to be the newest endorser for the entire Rouser lineup. The launch was graced by Kawasaki Motors Philippines' President and Chairman of the Board, Mr. Hisashi Nishizawa and Executive Vice President for Treasury, Mr. Daisuke Hata.
On the 29th, Kawasaki Motors Philippines roused the riders with a hot and fiery consumer launch of the Rouser RS200, with a special participation of Ms. Andrea Torres during the 8th Biketoberfest at the Cebu I.T. Park. Also present were the different Rouser Clubs in Cebu to witness the reveal of the Rouser RS200 and show their utmost support for the Rouser brand. The night ended with one lucky rider having the privilege of bringing home the newest Rouser machine as Kawasaki Motors Philippines raffled off one Rouser RS200.
The new leader of the Rouser pack, the Rouser RS200, is now available at all multi-branded dealers nationwide
Words and Photos by: Kawasaki Motors Philippines