Shark Helmets Launched; French Brand Distributed by Bikerbox
Date posted on April 10, 2020
Share this
Coming from another motorcycle event and having a close call from a public utility jeepney around the Makati area going eastbound to Mandaluyong for another motorcycle related event, one would think are we, the two-wheel riding public, really safe just to get around the city quicker?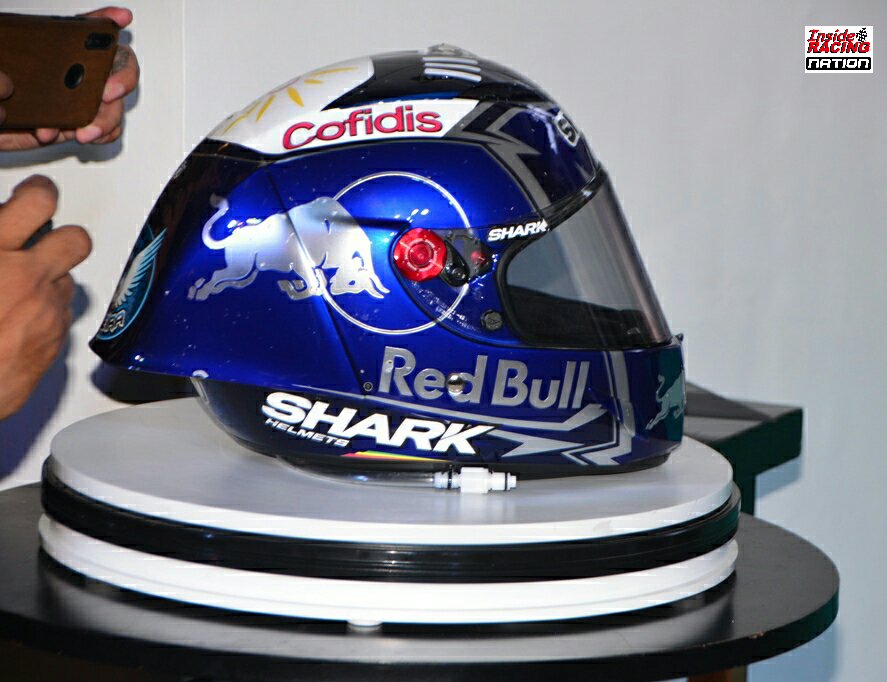 It sure is a lot faster to go around the metro by 50 percent. Nowadays the two-wheel riders increased by leaps and bounds so the time we shave off is only 30 percent. Let's say you used to save 1 hour of your trip from point A to point B, now you will only save 45 minutes due to the heavy volume of motorcycles.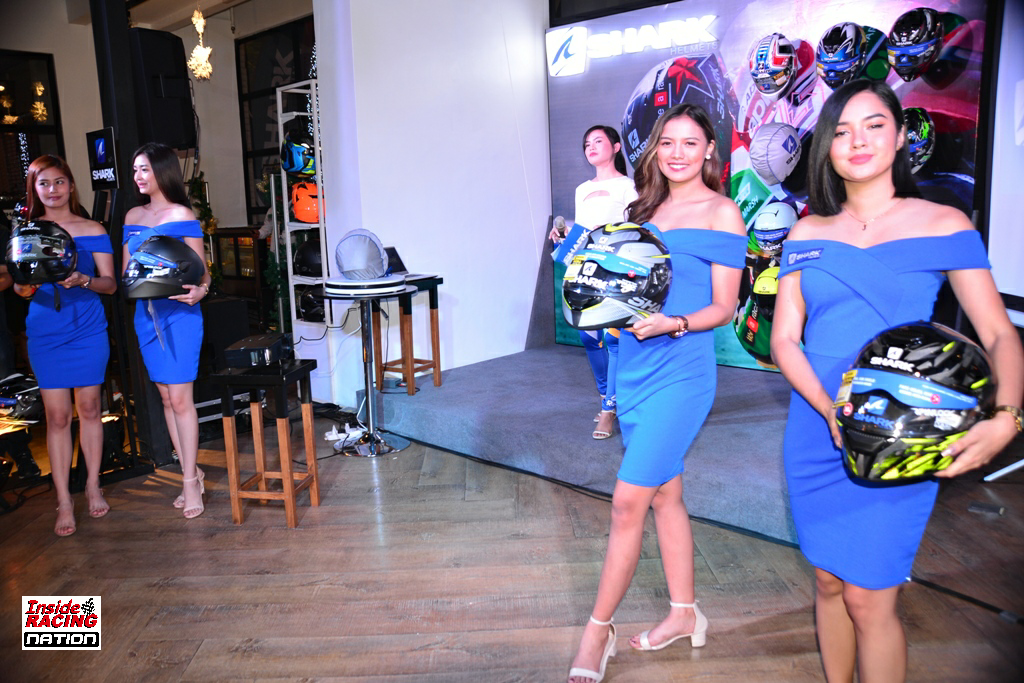 Okay, enough of the ranting and let's talk about a French product that is well known in racing such as MotoGP, World Superbike Championship and among other national championships around the planet.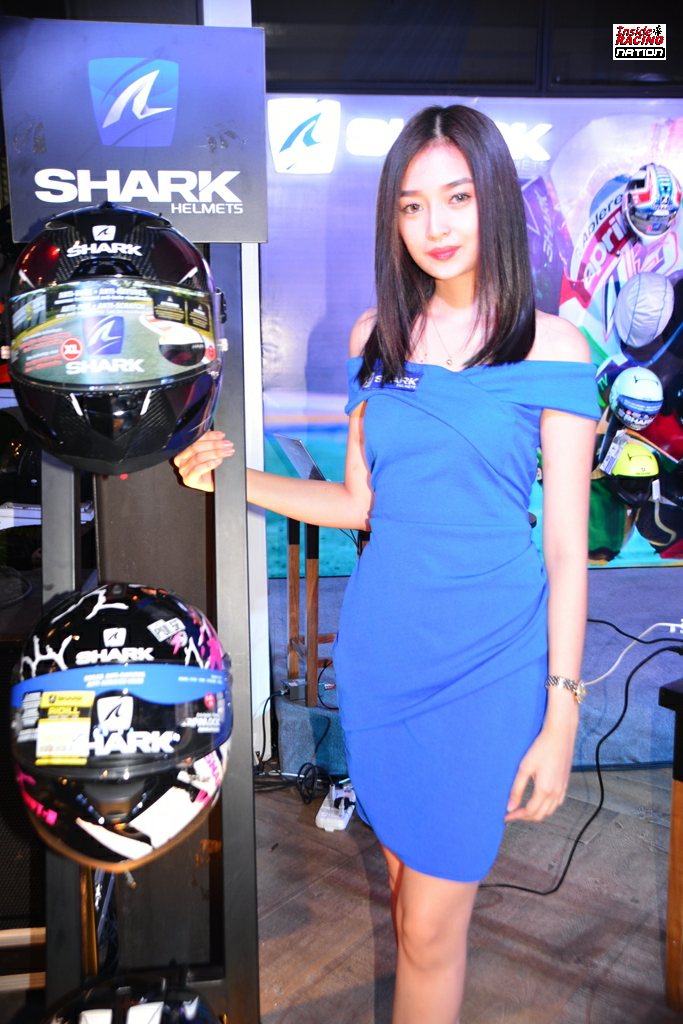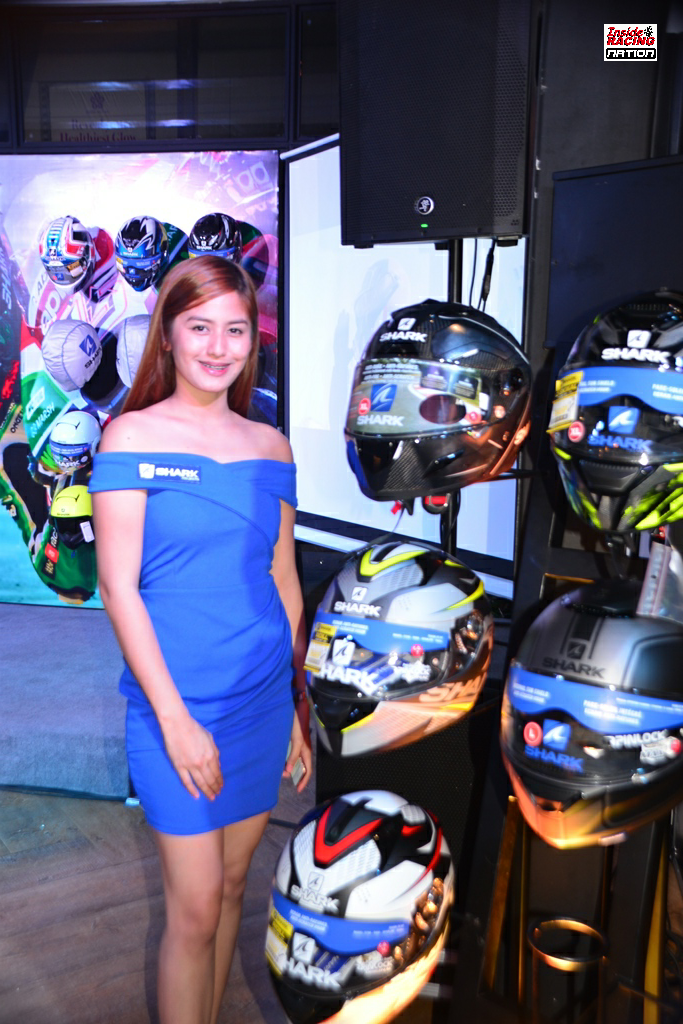 Last December 2019, as soon as I sat down and settled in at Motora Azul 1955 Cafe Lounge in Mandaluyong, a video of a horrible crash was looping. Shark Export Manager, Mr. Francois Berni, explained further how these helmets are built and tested beyond safety. The video showed Miguel Oliveira's lowside crash at more than 200KPH and the racer tumbling and hitting his head on the ground 3 to 4 times and still managed to walk away from the terrible crash. Mr. Berni incorporated in his presentation the helmet worn by racer Miguel Oliveira in that particular video. Shark helmets were then presented such as Race-R Pro GP Replica worn by MotoGP rider Jorge Lorenzo, Miguel Oliviera and Race-R Pro Carbon used by Johann Zarco. Also presented were Evo-One 2, Spartan, Ridill, Skwal, S-Drak, X-Drak and 2020 models such as a Evojet and Spartan Carbon.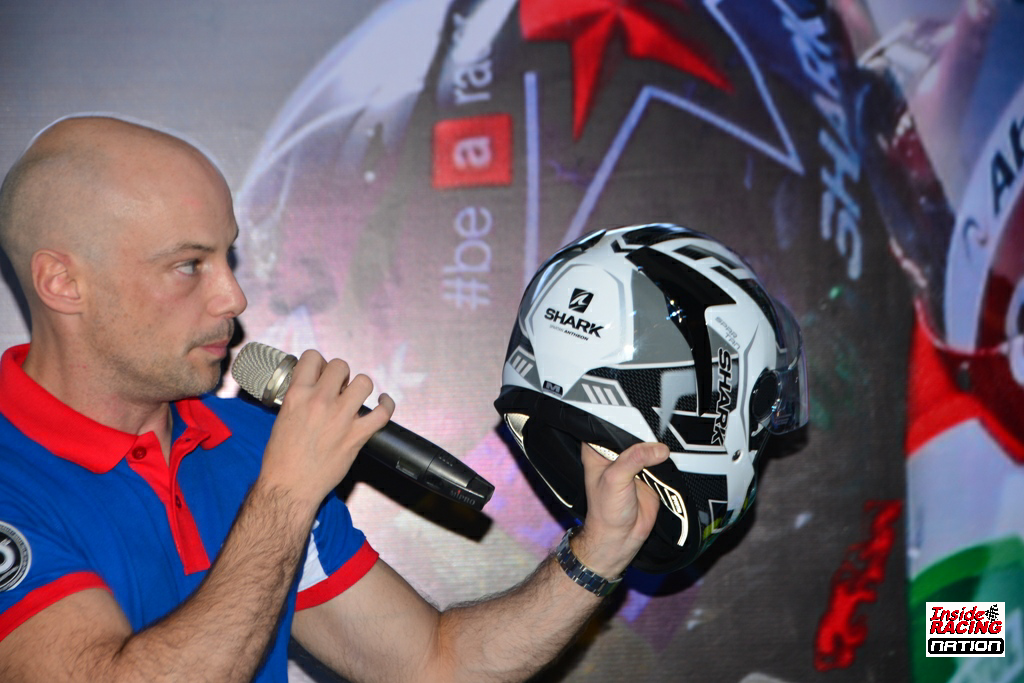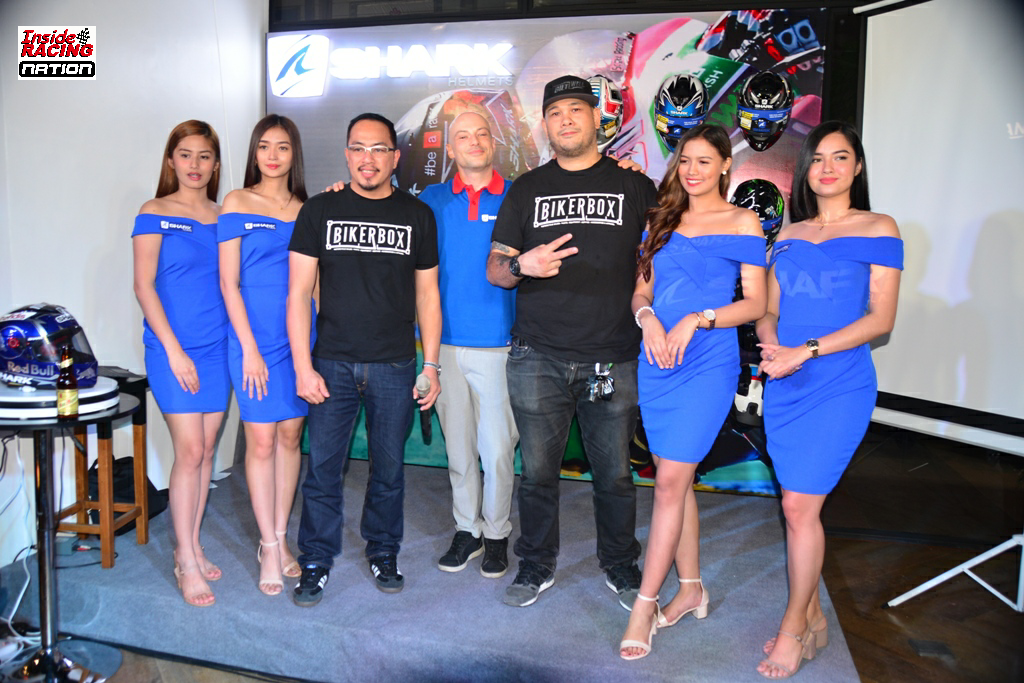 The night lit up when Bikerbox bosses Mike Bondoc and James Aro spoke of the Shark Helmets which their company has carried since 2013 and warned the visitors that they may lose 3 Shark Helmets to be raffled off if they left early.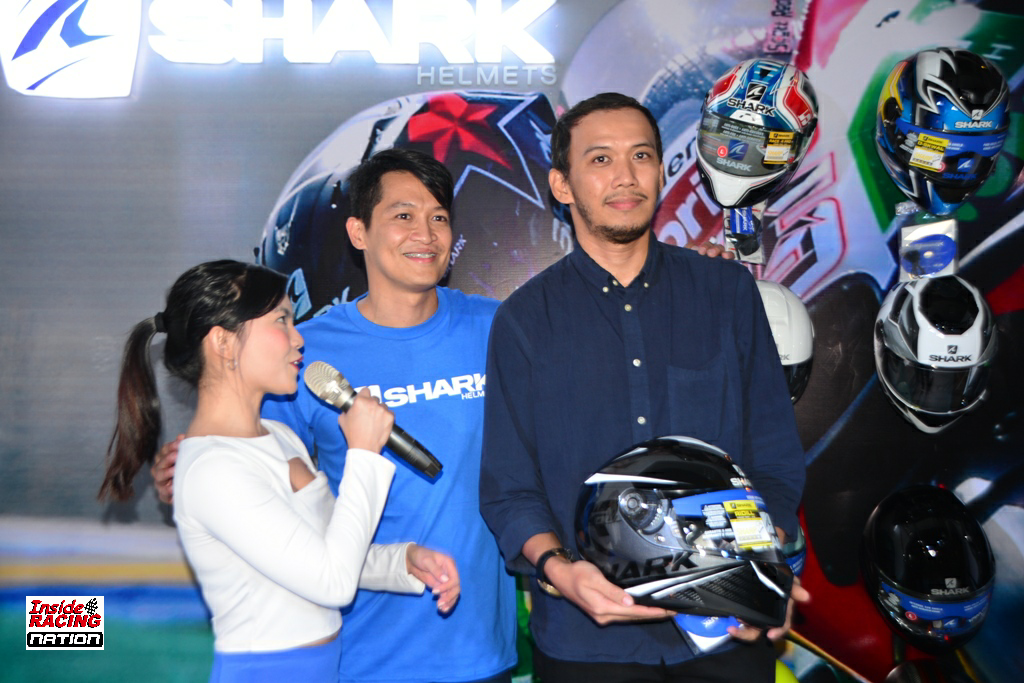 In the heat of the event, 3-time Philippine Superbike Champion Dashi Watanabe thanked Bikerbox for sponsoring him with an Aprilla RSV4 last race season as well as the coming season. Of course, Dashi was super grateful in having Shark Helmets provide him with one of the best head protection in the country.
by InsideRACING Magazine's Ricci Abrina
This was published in InsideRACING Magazine's Volume 17 Number 12 issue