Shell Advance Automatic Grand Prix (180 AT)
Date posted on November 9, 2015
Share this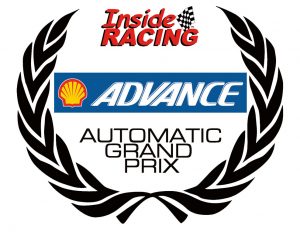 IRGP Update: The country's pioneering motorcycle and scooter magazine, InsideRACING, and the leading motorcycle lubricant brand, Shell Advance, are proud to announce the holding of the 9th Annual InsideRACING Grand Prix on November 13-15 at the Carmona Race Track. IRGP has brought together local racing communities, bike enthusiasts, motorcycle brands and products to celebrate the Filipinos' shared passion for the sport of motorcycle racing.
Shell Advance believes in the talents and skills of Filipino riders and continues to support this year's IRGP tournament by sponsoring the Automatic GP 180. Showcasing racing technology working in real condition, Shell Advance is a trailblazer in lubricant technology. It uses what it learns from its technical partnership with Ducati in the extreme testing environment of the racetrack to provide Filipino bikers with high-performing products such as Shell Advance motorcycle oils and Shell V-Power road fuel.

For motorcycle owners, Shell Advance provides a richer riding experience with unmatched responsiveness. It is designed with the RCE (Reliable, Control, Enjoyable) technology that helps motorcycles perform at their peak potential, creating a unique riding experience. Shell Advance motorcycle oil is available in all Shell retail stations and motorcycle supply shops nationwide.
IRGP9 Shell Advance Automatic Grand Prix Provisional Entry List:
Masato Fernando
John Lery Enriquez
John Emerson Inguito
Dustin Esguerra
James Mendez
Alan Suansing
Mickey Mazo
Victor Laude
Aljon Valencia