Shell Advance Malaysian MotoGP Top 3 finshers
Date posted on October 30, 2016
Share this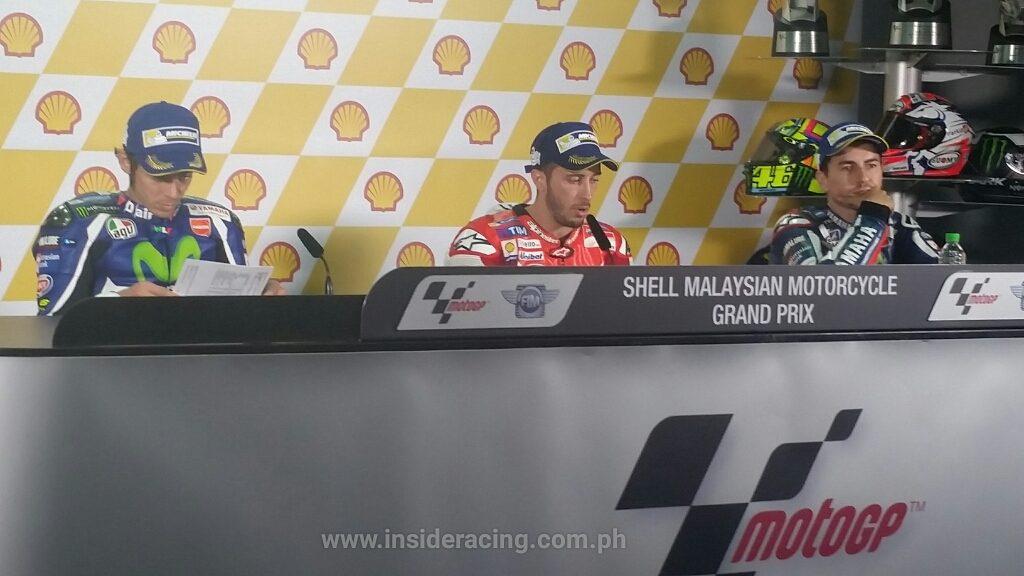 1st Andrea Dovizioso (Ducati). – I am really happy to win for Ducati. When the conditions is like this..you start and finish in a different way. I was confident in these conditions. I am really happy to win. Its feels like I "cooked" the competition and I feel very happy about this. I have a really good bike and the traction at the rear is better than Valentino so I could be faster. This victory is very important for me and to get it at the end of the season is perfect. This shows how competitive we have grown compared to four years ago. I think I can improve further for the coming years. I happy that Ducati believes in me and that is why I am a Ducati rider next year.
2nd Valentino Rossi (Yamaha)- It was a good race. I was worried at the beginning because of too much water on the track but the once the rain stopped it became a normal wet conditions. It was a hard fight with Iannone but I was able to overtake him unfortunately my tire suffered with less water on the track. At the end, I could not fight with Dovizioso and I made a mistake. I am happy to get second place today to protect my championship position before Valencia.

3rd Jorge Lorenzo (Yamaha) – I have been lucky because all the crashes happened in front of me and I was able to move up to a podium position from 6th place. I am happy to get another podium in my career. I was happy that the start was delayed because there was too much water on the track.