Shell Advance 'Ride ng Buhay Mo' celebrates Filipino riders' journeys
Date posted on September 5, 2023
Share this
To honor the vibrant community of Filipino bikers, Shell Advance launches the "Ride ng Buhay Mo" campaign which delves into the transformative power of long rides, the challenges faced by everyday city riders, and the pursuit of thrilling adventures. Discover how Shell Advance has played a pivotal role in these riders' journeys, helping them conquer challenges and pursue their love for the open road. Let their stories inspire you to share your own.
Nica Vasquez – Embracing Ride Adventures Nica Vasquez, known for her remarkable long-ride adventures, shares how embarking on long rides has transformed her perspective on life. More than just a means of transportation, it has become a gateway to a new outlook filled with excitement and possibilities.

To ensure her bike's peak performance, Nica relies on Shell Advance Long Ride while seeking valuable guidance from experienced riders to maintain its pristine condition. Shell Advance Long Ride gives her peace of mind as it provides 17% more stability for longer oil life and reduced oil consumption with an extended 6,000-km drain interval. "Shell Advance Long Ride makes my life easier by making sure my bike is well-maintained. Every weekend, wala akong takot na may problema motor ko and wala sa isip ko na masisiraan ako, kaya ayun, feeling refreshed and energized ako after a ride and mas may extra time ako to focus on my goals after dahil well-maintained ang bike ko using Shell Advance Long Ride." (Shell Advance Long Ride ensures my bike stays in top shape. Every weekend, I ride with confidence, free from worries about potential issues on the road. It leaves me feeling refreshed and energized, with extra time to focus on my goals.)
Breaking gender stereotypes, she finds inspiration in fearless lady riders who embrace long rides and foster unity in the diverse riding community. For those hesitant to go on long rides, Nica offers some words of encouragement: "Go for it. Just go ahead, prepare yourself, and make sure your bike is always in top-notch condition so you can ride with absolute confidence and peace of mind. Let Shell Advance Long Ride take care of the rest."

Red Sweet Potato – Conquering Challenging Road Conditions Navigating the bustling city streets comes with its unique challenges. Despite the heavy traffic in the metro, Red Sweet Potato, an intrepid everyday city rider, turns to motorcycles as the ultimate solution for beating the gridlock. While maneuvering through crowded streets, he discovers hidden gems and unique spots within the city, with Intramuros being a personal favorite.
Emphasizing the importance of proper motorcycle maintenance for an enjoyable and long-lasting ride, Red Sweet Potato chooses Shell Advance AX7 for its affordability and proven performance in his 15 years of riding experience. For him, choosing quality engine oil brands is crucial as neglecting maintenance can shorten a motorcycle's lifespan. Shell Advance AX7 makes rides smoother and faster, offering 36% better engine protection, keeping bike engines 33% cleaner and more powerful, and boosts fuel efficiency with an extra 3km per liter of fuel.

Red Sweet Potato advises riders to prioritize safety, invest in quality safety gear, and keep their loved ones in mind when on the road. "Isipin nila yung uuwian nilang pamilya sa bahay na araw-araw naghihintay at nagdadasal na safe ang byahe sa motorsiklo. And of course, para sa mas kumpiyansang byahe na walang worries, mag-invest sa quality safety gears. Because when we know that every journey is safe, mas na-eenjoy natin ang araw-araw na pagmomotor kahit pagod dahil sa trapik." (Think about their family waiting at home every day, praying for a safe motorcycle journey. And of course, for a more confident and worry-free ride, invest in quality safety gear. Because when we know that every journey is safe, we can enjoy our everyday motorcycle rides even when tired due to traffic.)
Reed Motovlog – Unleashing the Thrill of Riding From extreme riding conditions to thrilling encounters with fellow riders, Reed's passion knows no bounds. His vlogging journey has allowed him to capture every heart-pounding moment, from his humble small motorcycle to his dream big bike, the Kawasaki Z1000. With a background in extreme sports and athletics, the motorcycle became an extension of his personality, perfectly aligned with his thirst for adrenaline.
Reflecting on one of his most thrilling adventures, Reed fondly recalls participating in the Boss Ironman Challenge 2023, a grueling 1,200-km ride within 24 hours. Shell Advance Ultra helped him experience ultimate engine performance, giving maximum power up to 20,000-km mileage, 1.5x engine start, and 3x better heat protection which enabled him to complete the endurance challenge with ease.
Reed encourages riders to push their limits, constantly striving for new heights while advocating safety at the forefront. "Laging tandaan na sa pagmomotor hindi lang kaligtasan mo ang dapat nasa isip, dapat isinasaalang-alang mo rin ang safety ng ibang tao sa paligid mo kaya naman napaka-importante sa isang motor na nasa tamang kundisyon at pag-aalaga nito." (Always remember to prioritize not only your own safety but also the safety of others while riding a motorcycle. It's crucial to ensure that your bike is in proper condition and well-maintained.)
Shell Advance: Empowering Filipino Bikers
With its range of innovative products, Shell Advance supports riders in conquering challenges and embracing adventure. Whether you are going for long-ride adventures, navigating bustling city streets, or pursuing extreme riding experiences, there's a Shell Advance product for you.
The inspiring journeys of Nica Vasquez, Red Sweet Potato, and Reed Motovlog highlight how Shell Advance has consistently been there for riders, improving their lives, and empowering them to push boundaries.
Your ride, your story. Experience the Shell Advance difference firsthand and share your unforgettable journeys on the road. Use the hashtag #ShellAdvanceRideNgBuhayMo in your posts and get a chance to win giveaways and prizes from Shell Advance. Visit www.shell.com.ph/motorists/oils-lubricants/advance-for-motorcycles to learn more and be part of the adventure.
credit: Shell Advance
Thank you for visiting insideracing.com.ph. While you are here, kindly don't forget to click on our advertiser ads above, visit their site and consider them for your motorcycling needs. It will help us a lot.
You can also order a copy of our monthly print magazine for more riding contents to read and enjoy at your leisure anytime by clicking here.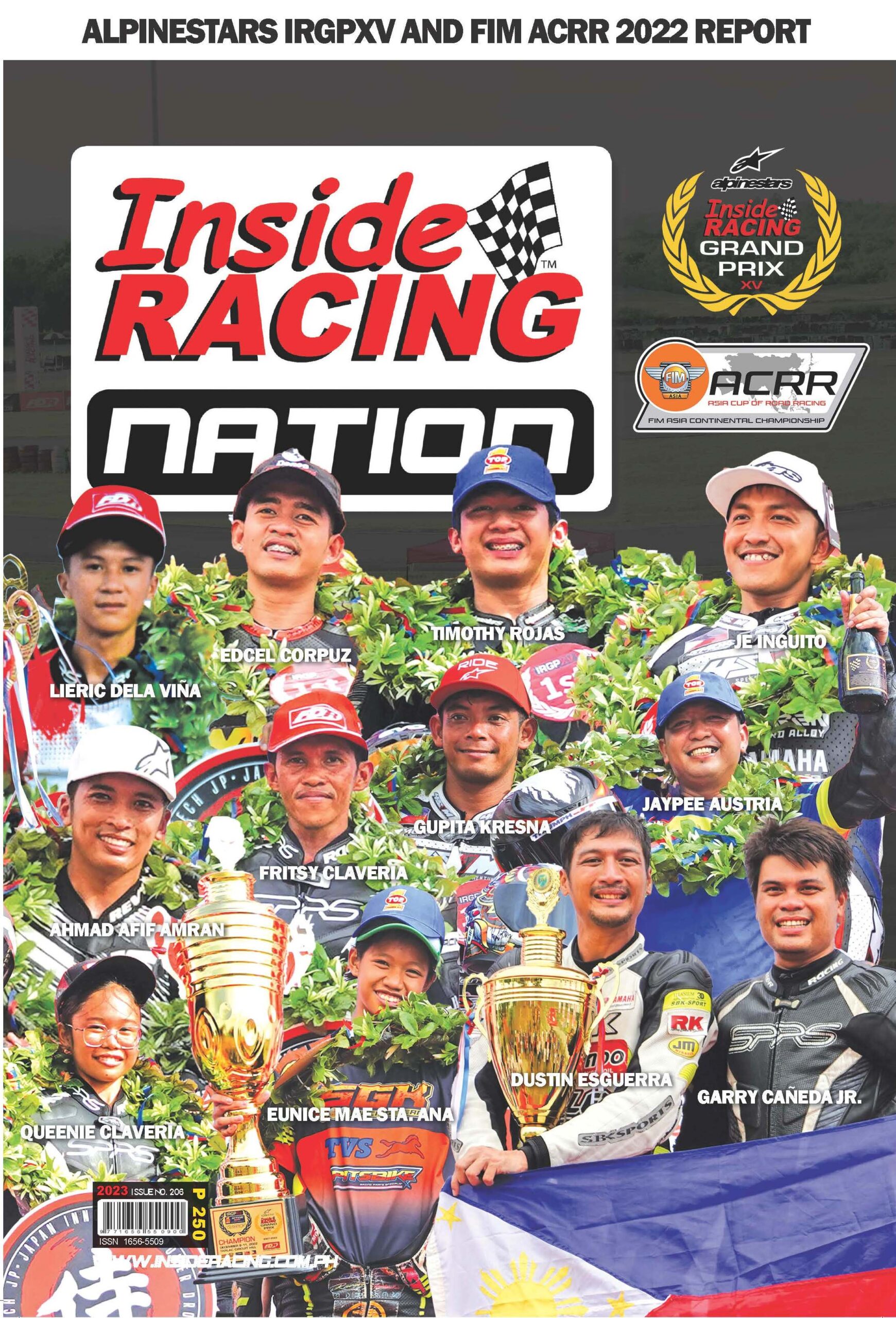 You may also express your thought below through the comment section. You may also follow us on Facebook, on Instagram @Insideracingnation or subscribe to our YouTube channel.