Simba : Yamaha Mio MX 125 Show Scoot
Date posted on October 13, 2020
Share this
This show scoot was inspired by the animated movie the Lion King. The bike is owned by Stevenson Murillo, a businessman based in Cebu City. Steve is also an active circuit racer and endurance race rider.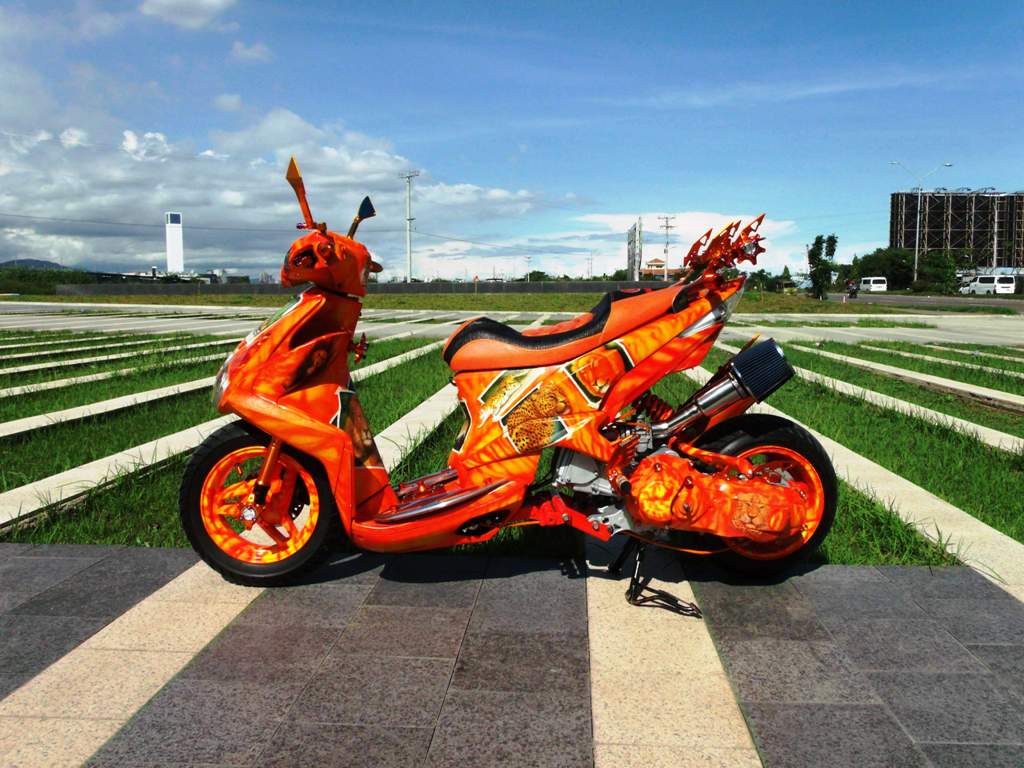 The Scoot sports feline-inspired airbrush art like a homage to the big cats in general. The custom airbrush art was done by Alfin Suarez Unabio. The concept was 3D art which shows the big cats come out of the picture frames. The overall build of the bike and the parts used for it was a collaboration of ideas between Steve and Alfin.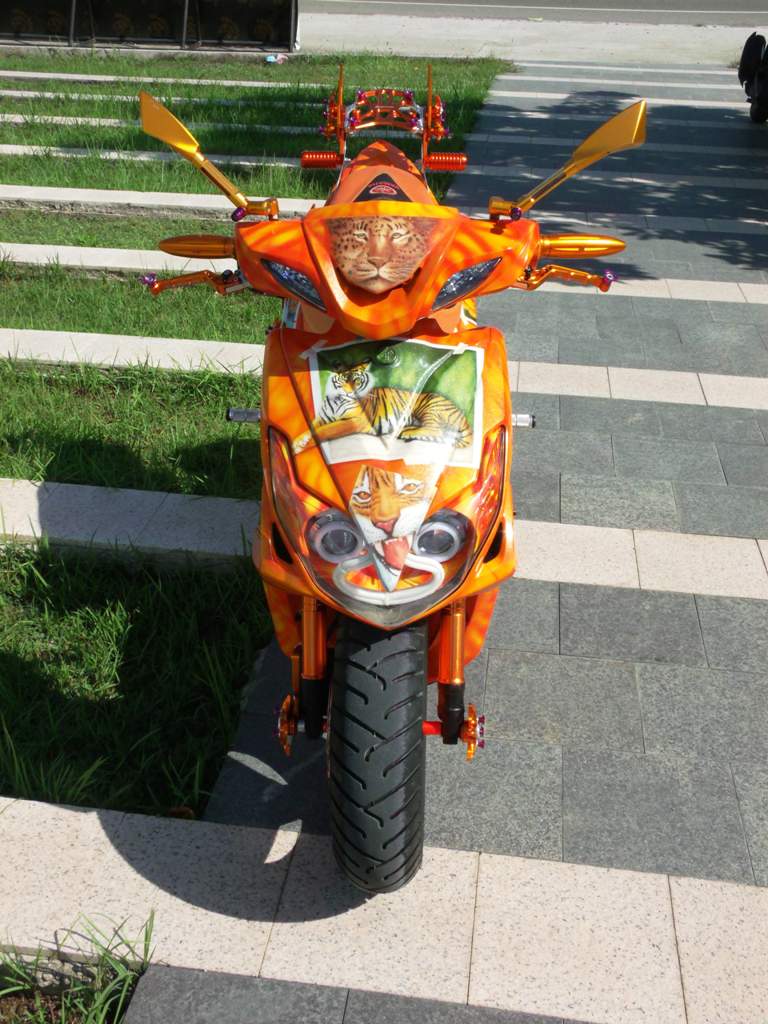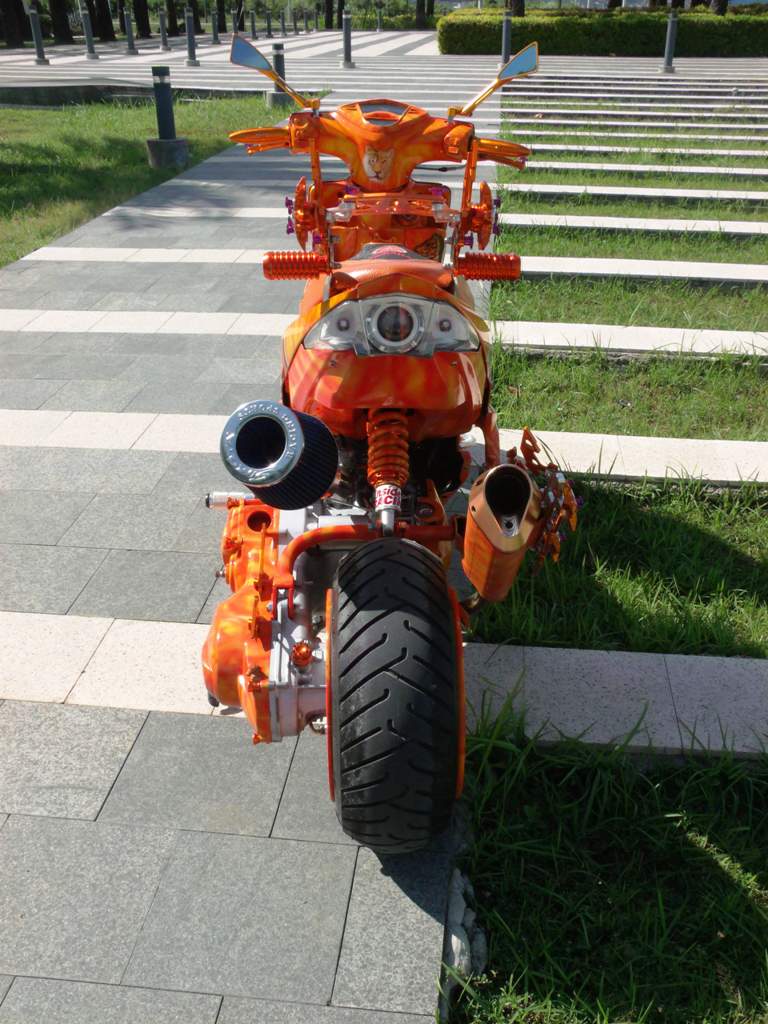 The scoot sports a super wide wheel set. It uses  ITP SS 212 rear mags and GYG SYM JET front mags. It is wrapped in Deestone 140/70 x 12 tires at the rear and Deestone 130/70 x 12 tires at the front. They had to make custom- made spacers to accommodate the mags into the scoot. The scoot also sports a wide array of Bikers Accessories such as brake lever, handle grips, Bikers ignition cover, footboard cover, axle sliders, caliper sliders, heat guard, oil cover and carrier Rack. It has custom-mounted Brembo brake caliper integrated inside the rear mags. The scoot has twin projector type headlights accented with LED strips. They also upgraded the air intake with Simota Racing air cleaner paired with the MTRT EVO exhaust system. The scoot also sports a custom-made swing arm extension and custom-made leather seat.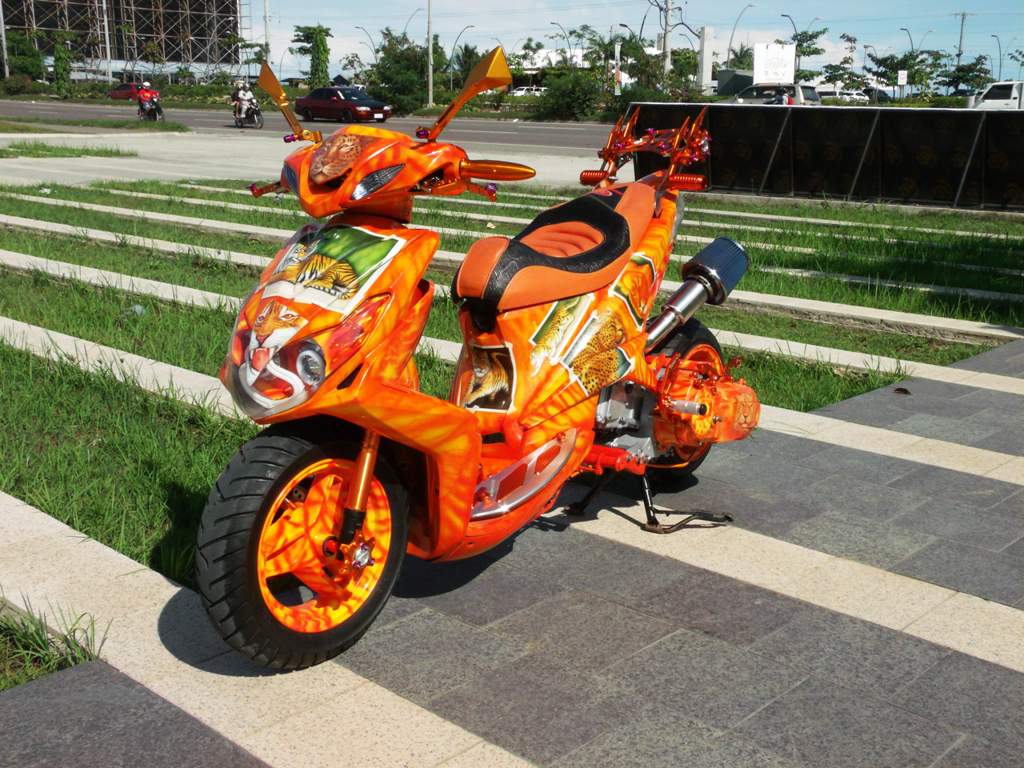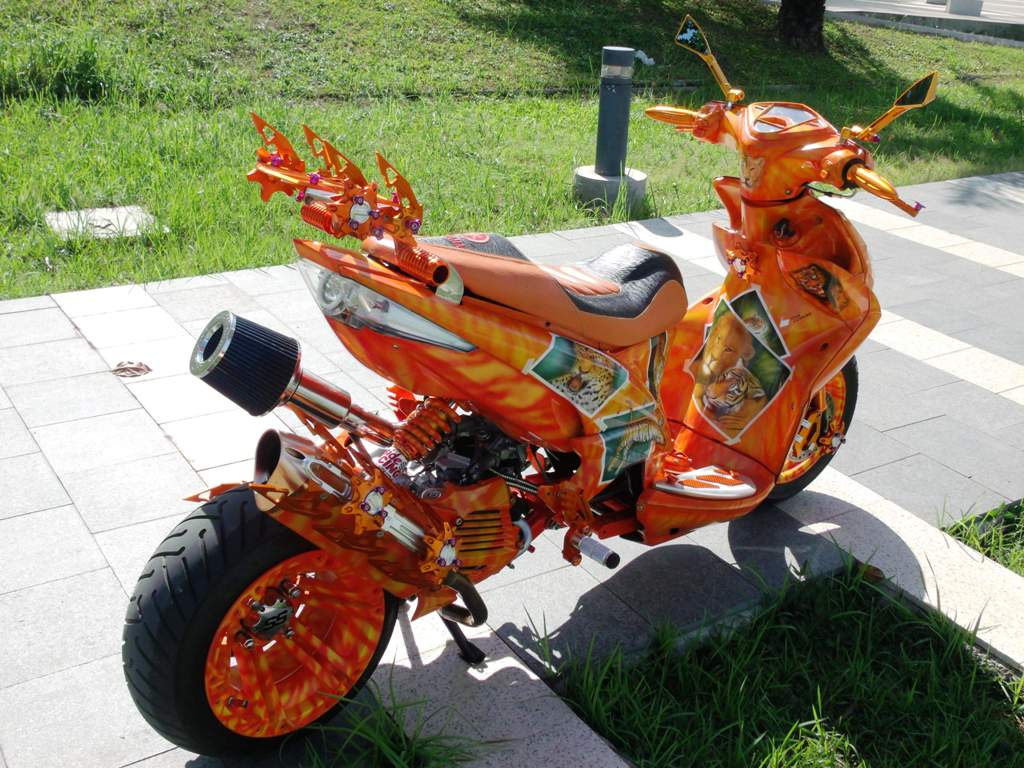 "As a bike modifier, the most satisfying aspect of my hobby is that whenever I'm watching my bike it always stands out. It's different and unique from the other bikes on the road. It's the combination of the super wide tires, the fatty mags, custom airbrush art and accessories. It also overwhelms my heart hearing people from the crowd during motor shows give positive feedback to my bike. It makes all the sacrifices and man-hours put into it worth while," said Steve.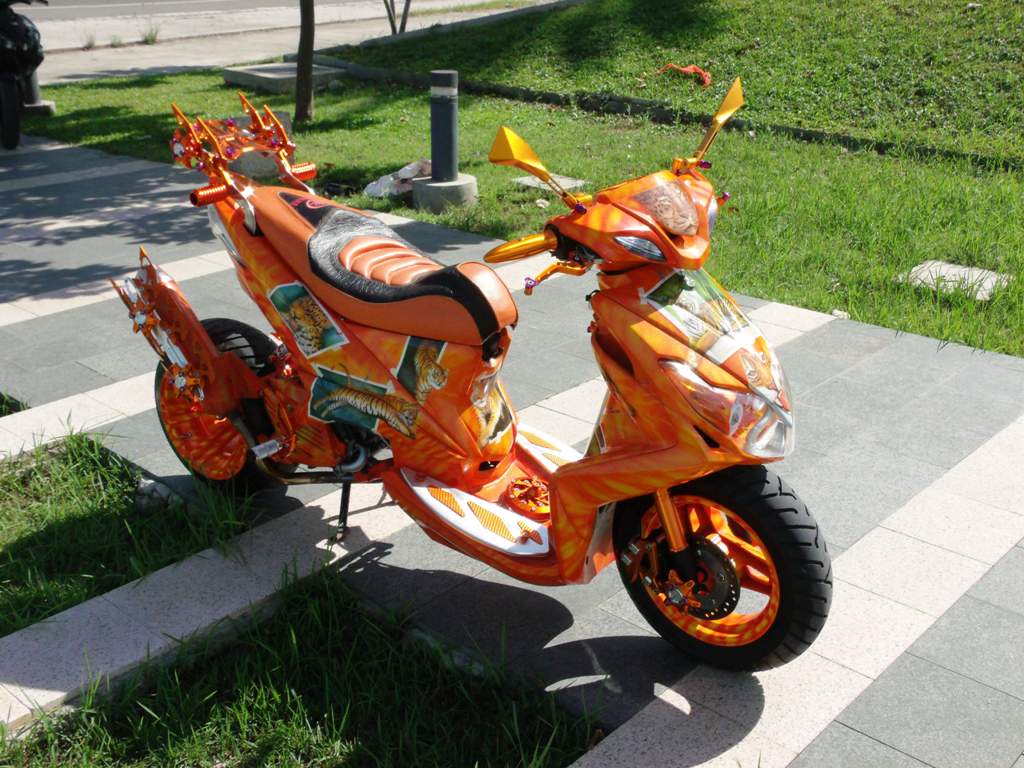 "I would like to thank InsideRACING for this wonderful opportunity to be part of their magazine. Thank you to Boss Al and Arnel Santos-Yñigo for featuring my scoot. I would like to mention my club MIO Elite Scooter Club Inc. (Team Cebu) for their support whenever I join motor shows. Thank you to my family who has always been there for me and especially to my lovely and beautiful wife Grace for their undying support all through these times. I love you mang-mang. Thank you to my airbrush artist Alfin Suarez Unabio, Drevconcept Shop owner Christian Aldrian Balita for my fatty mags and JKL works for my hubkit and swing arm. " Steve shared.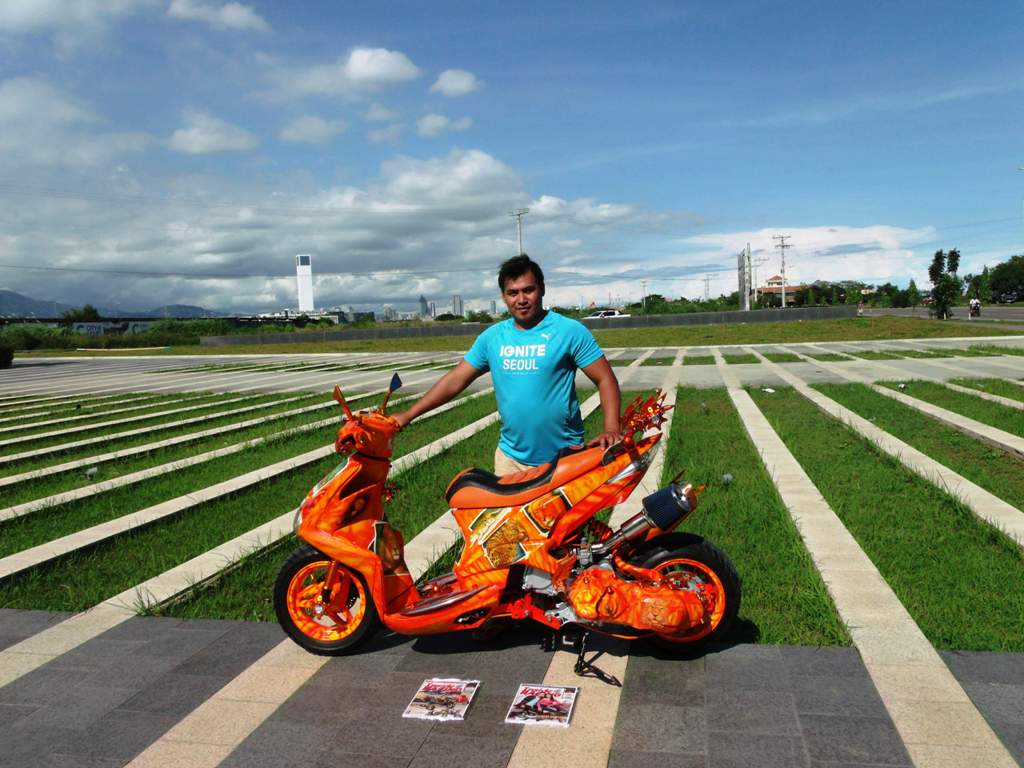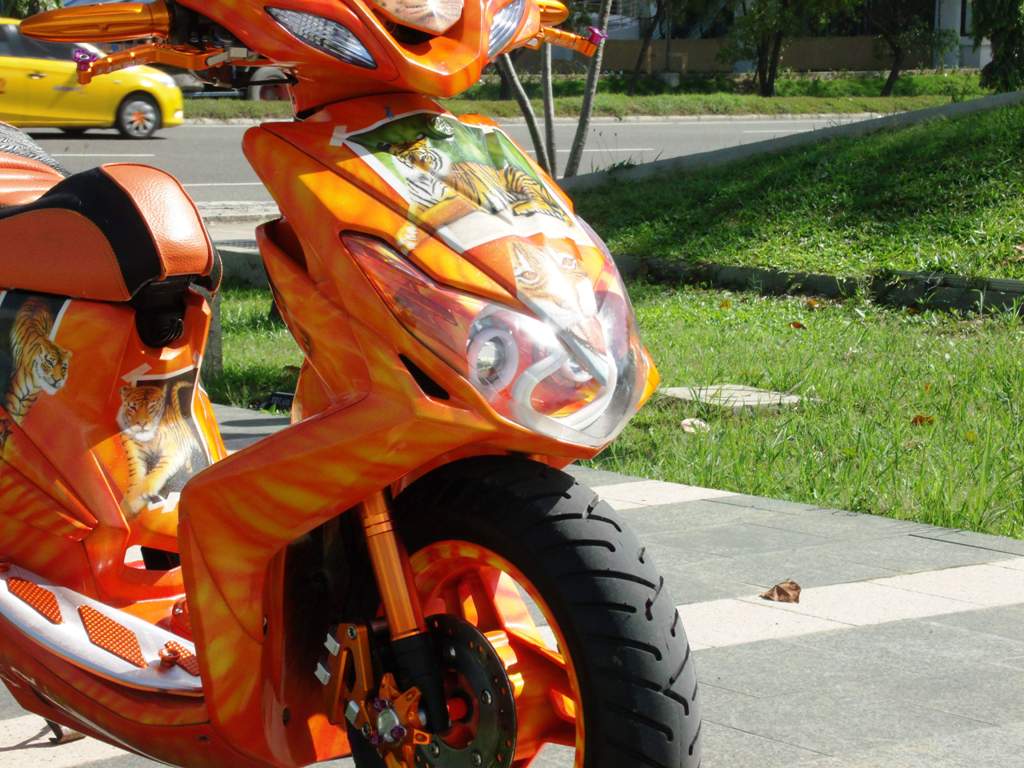 Parts and Accessories Used: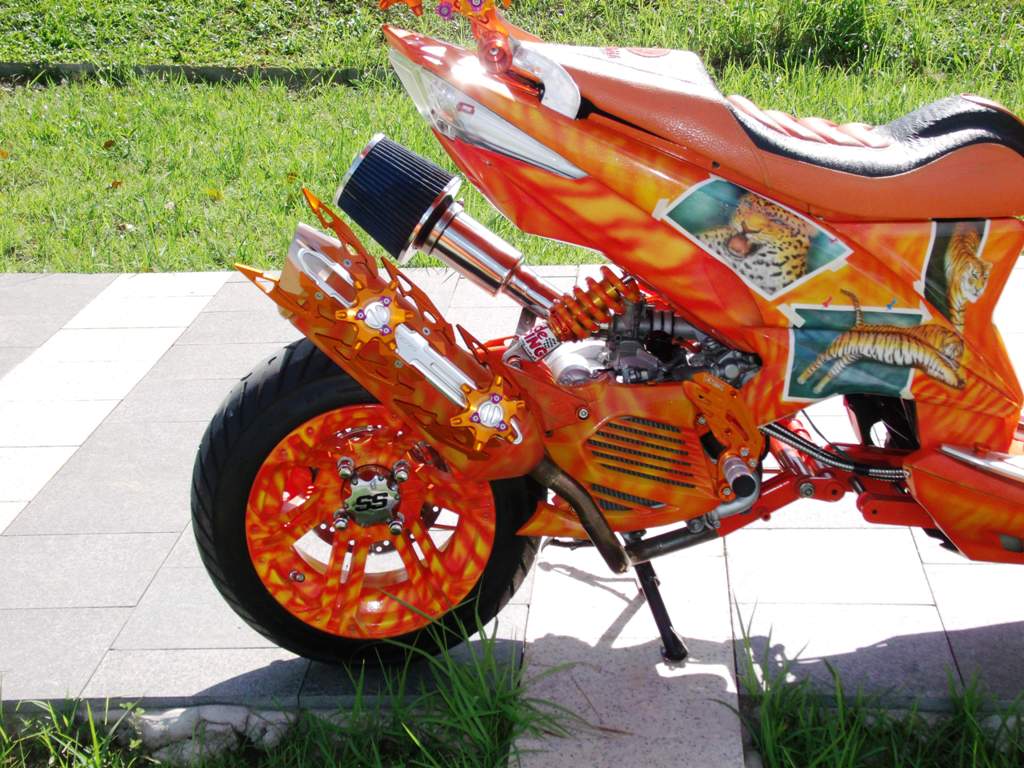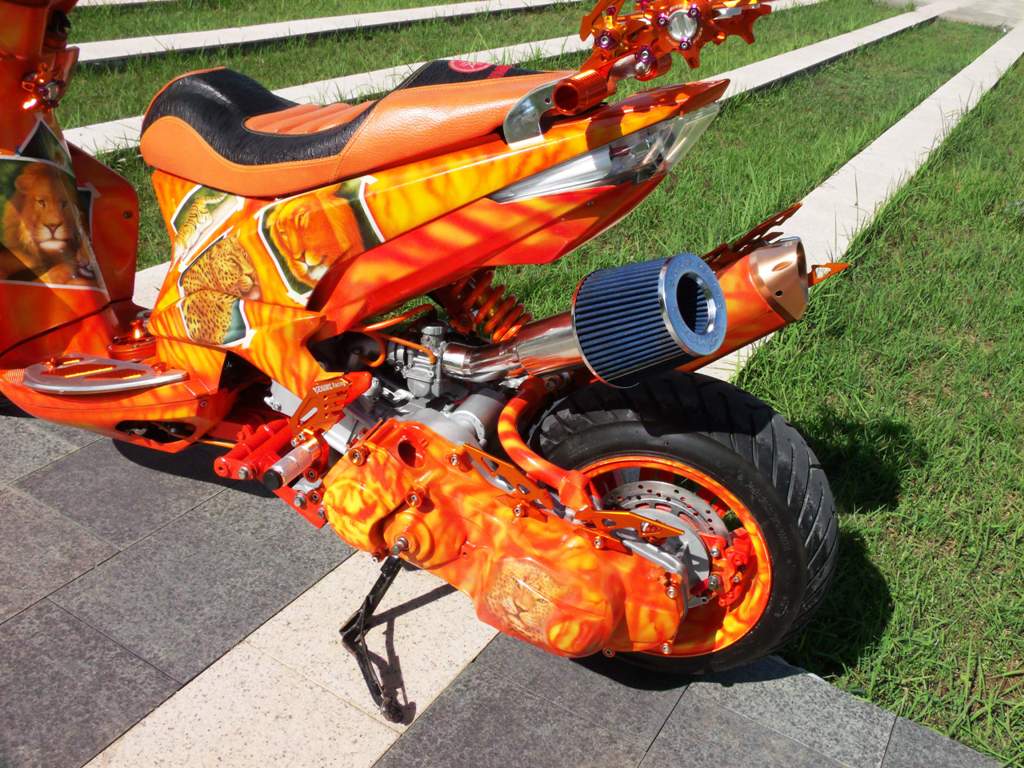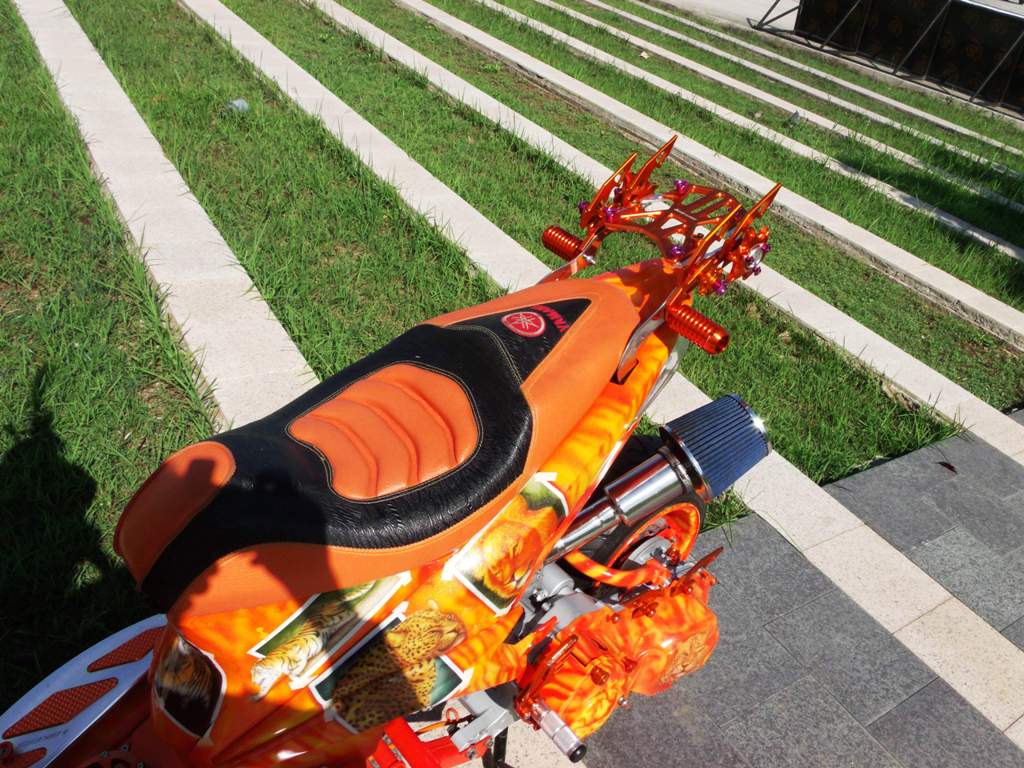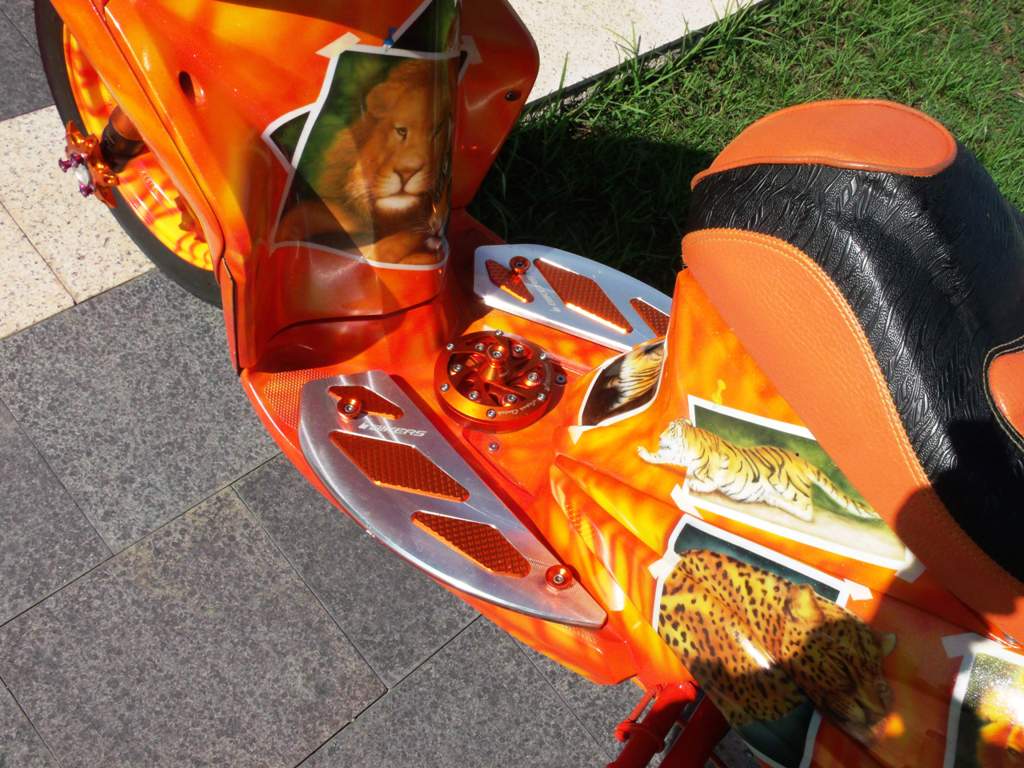 Rizoma Side Mirror
Brembo Brake Caliper
Bikers Brake Lever
Bikers Handle Grips
Bikers Ignition Cover
Bikers Footboard cover
Bikers Axle Sliders
Bikers Caliper Sliders
Bikers HeatGuard
Bikers Oilcover
Biker Carrier
Trusty Front Shocks Outertube
MTRT EVO Exhaust
Simota Racing Sport Air Cleaner
Vortex Foot Rest
ITP SS 212 Rear Mags
GYG SYM JET Front Mags
Custom made Swing Arm Extension
Custom made leather Seat
This was published in the 2018 InsideRACING Magazine's Volume 16 Number 10 issue
Thank you for visiting insideracing.com.ph. You may express your thought below through the comment section. You may also follow us on Facebook, on Instagram @Insideracingnation or on our YouTube channel.