2020 Skydrive Crossover First Ride Review – A Big Win for Suzuki!
Date posted on November 25, 2020
Share this
Ever since I saw the concept bike from Indonesia a year ago, I knew that naked wider handlebars and knobby tires would not only look good on the Suzuki Skydrive, but it would also work well. We published pictures and videos about this "Skydrive X-Strom" concept and encouraged IR Nation fans to make one of their own.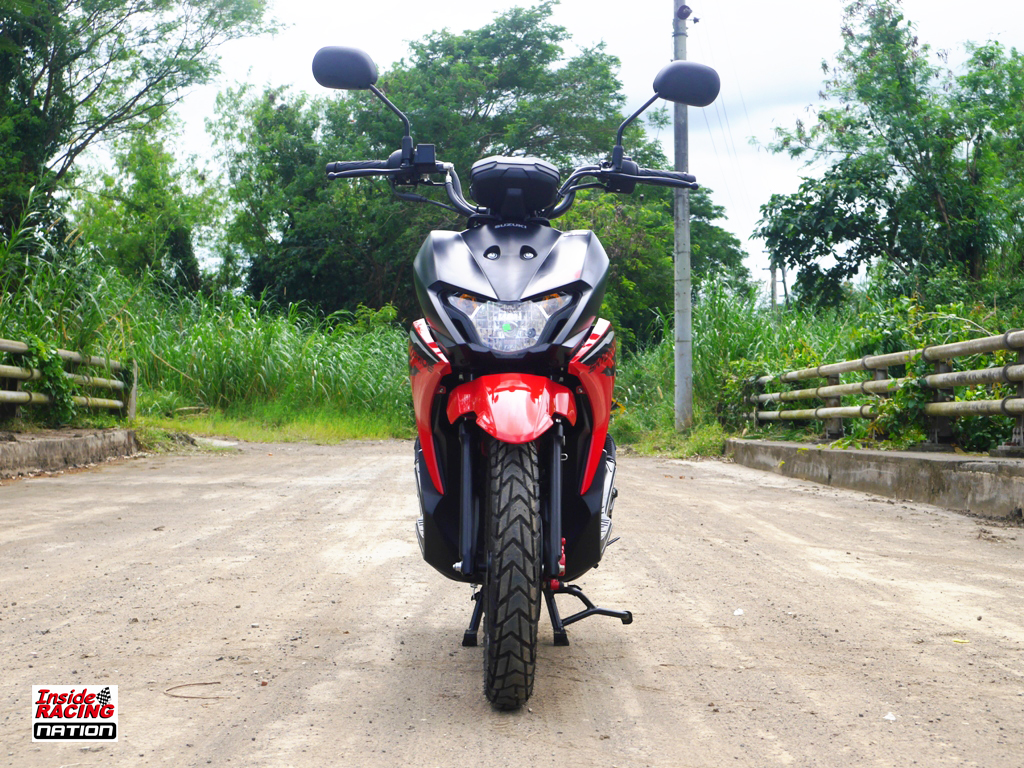 So it did not surprise me at all when I learned that Suzuki Philippines has introduced the Skydrive Crossover with exactly the features found on the said concept bike.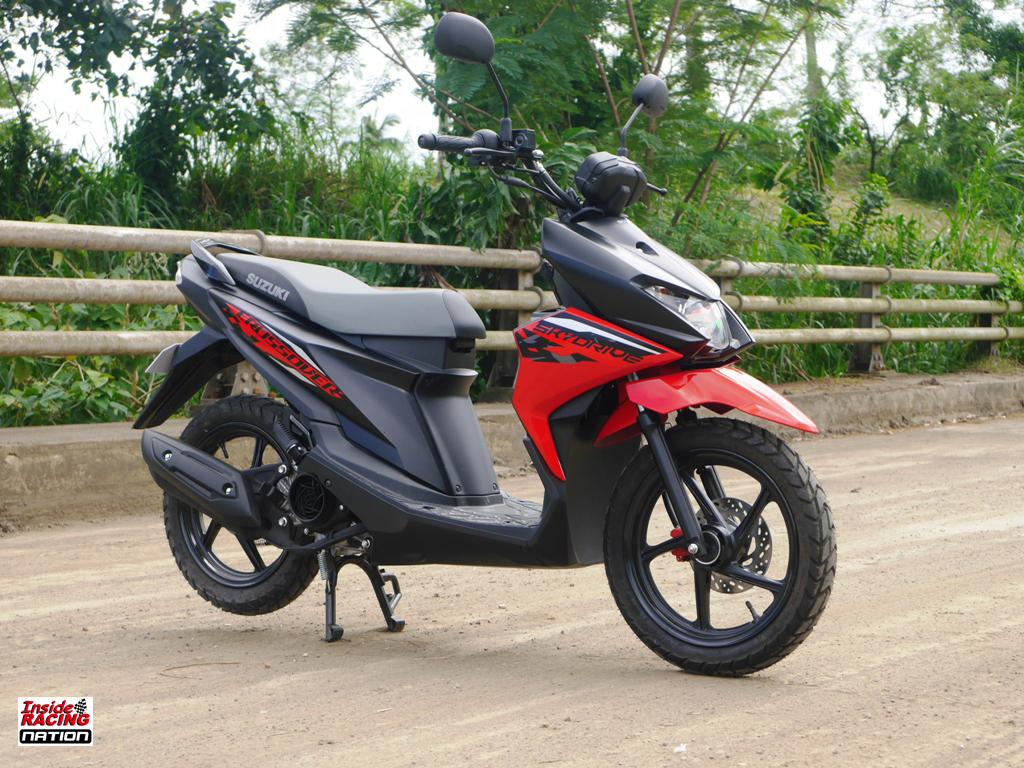 The Skydrive Crossover's 3 biggest differences from the regular Skydrive Sport are the wider naked handlebar, knobby tires, and digital instruments. Other changes are mainly cosmetics like the red front brake caliper, red rear shock springs and the two- tone body colors.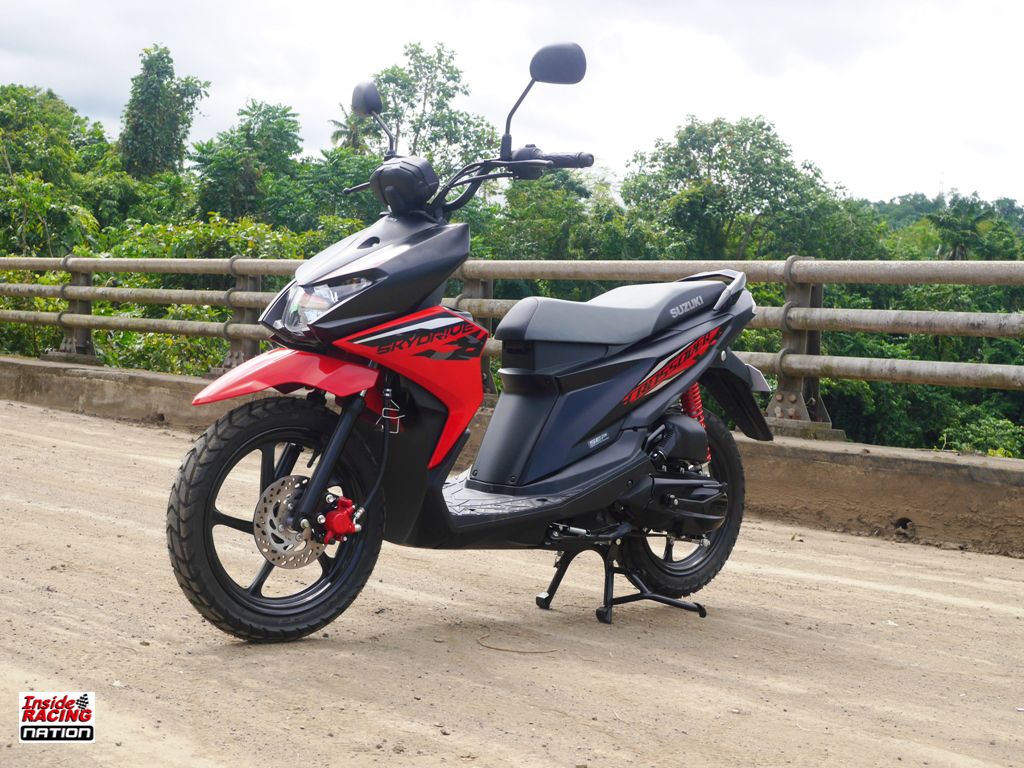 It has the same engine and almost the same price as the regular Skydrive Sport at only P69,900!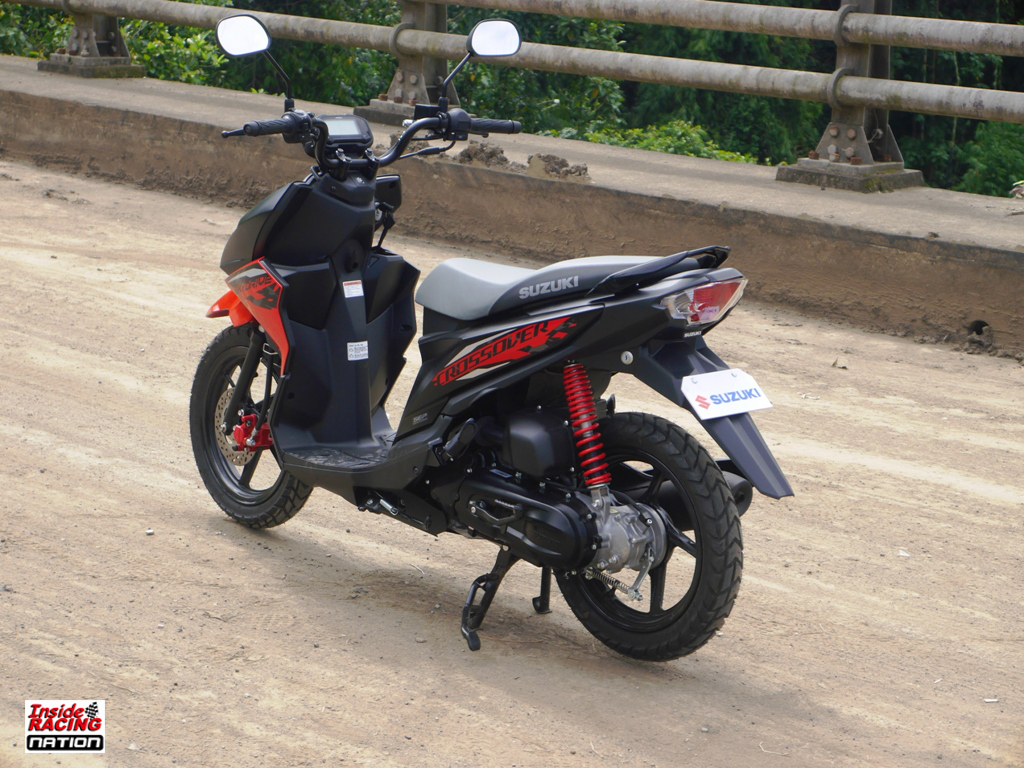 For me, it's a big win for the Skydrive Crossover because of its wider handlebar that give it more steering leverage. It not only made the scooter easier to handle but also it made it more stable at any speed.
Plus, the knobby tires let you take the scooter beyond paved roads, to places where you will not be comfortable taking a regular Skydrive Sport.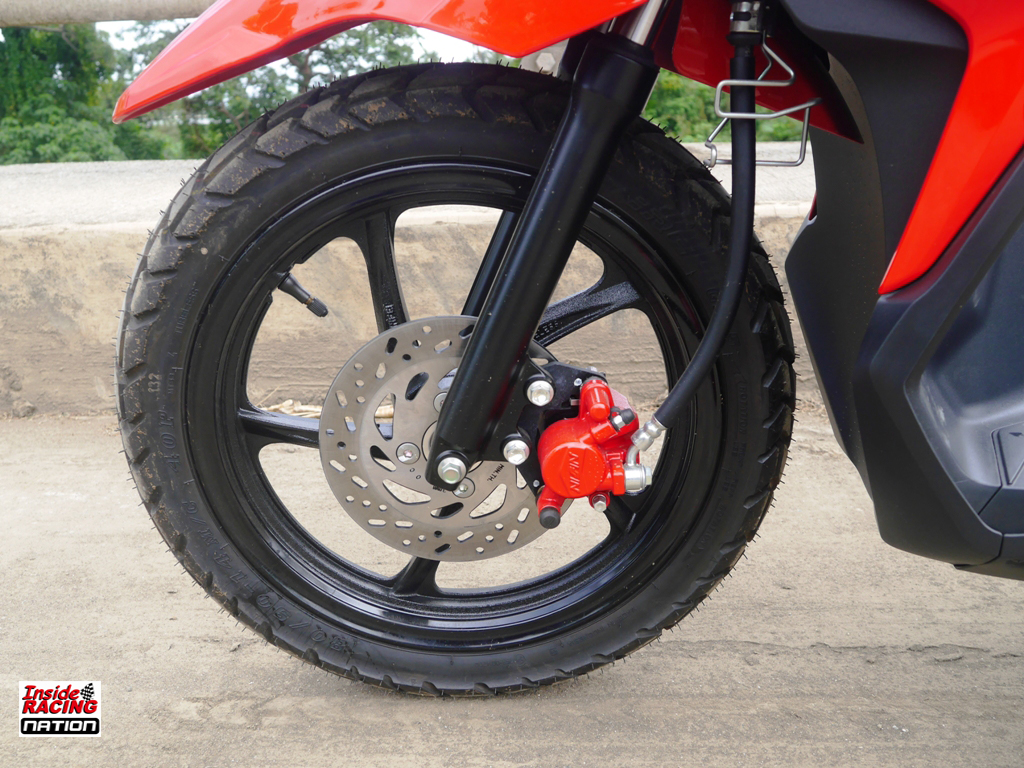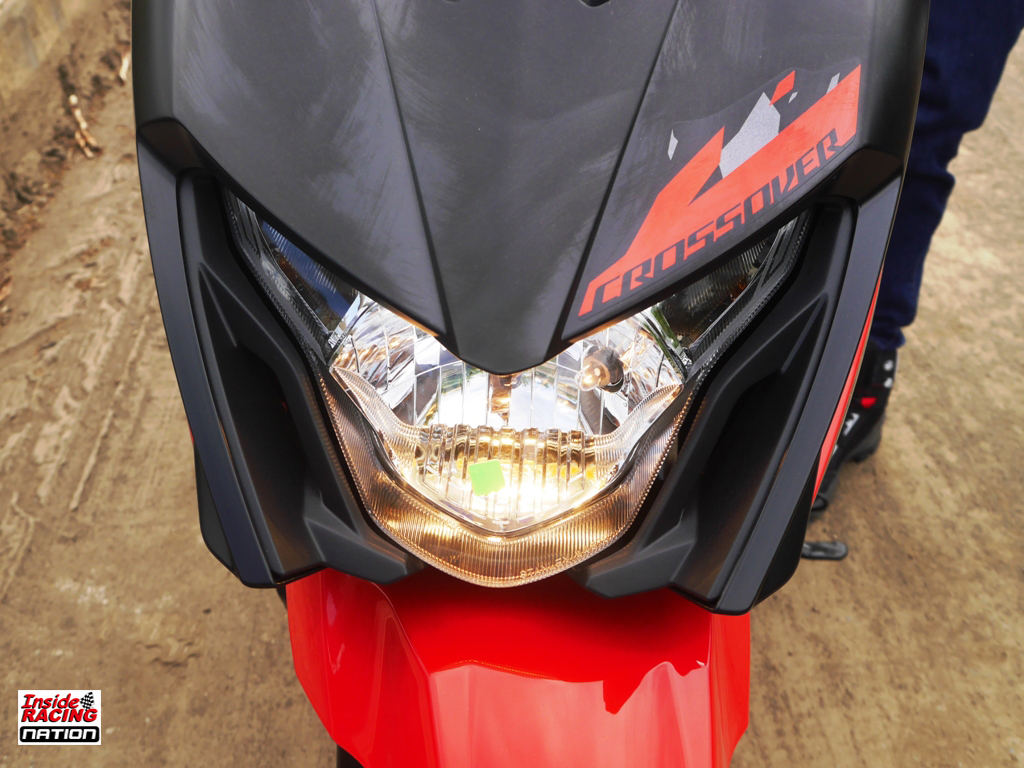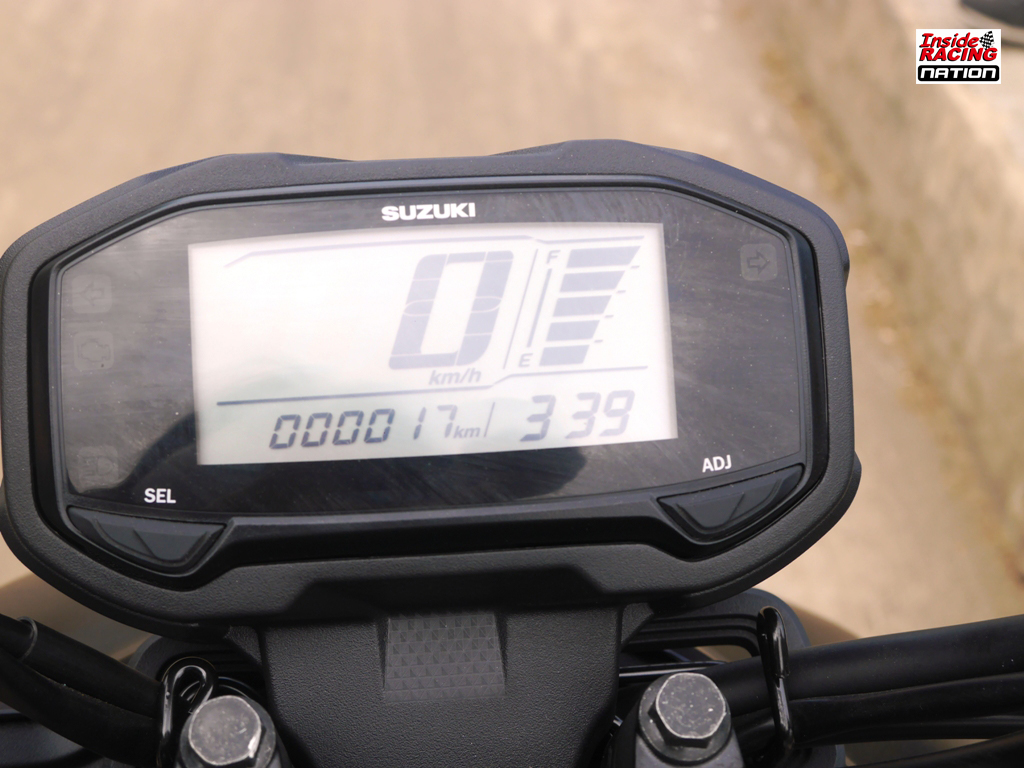 Gravel roads, light muddy passes, grassy slopes and loose pebbles are all not a problem for the Skydrive Crossover.
The wide bars also open up the rider's chest that lends for easier breathing (mountain bikers would understand this) and therefore it's less fatiguing.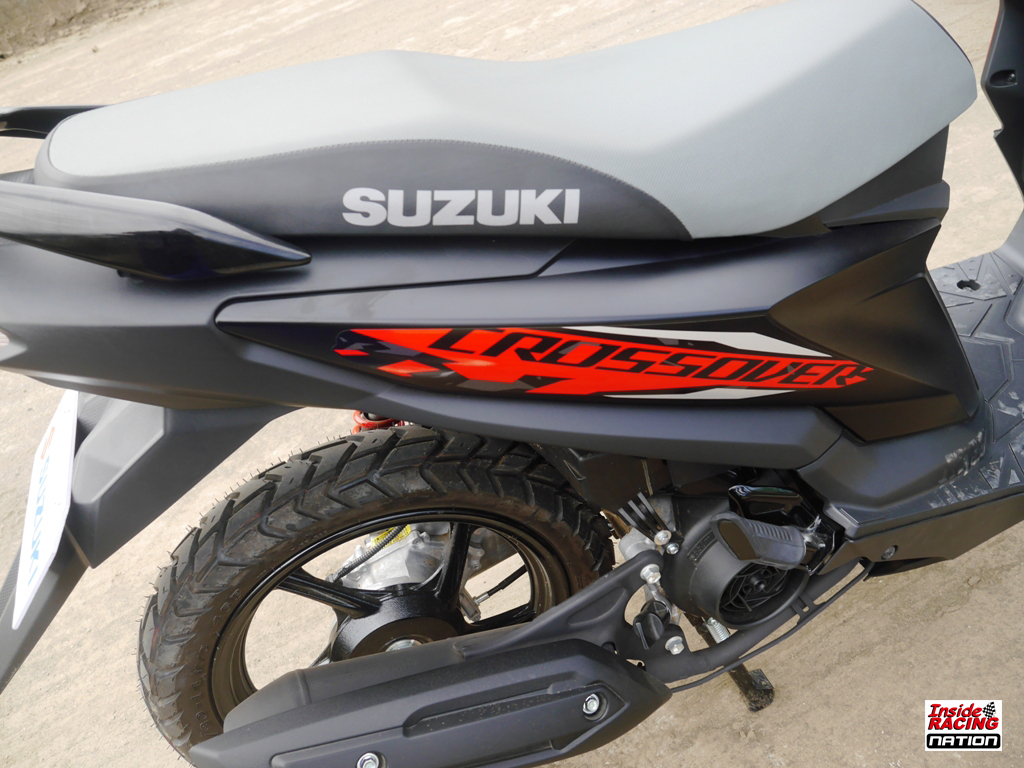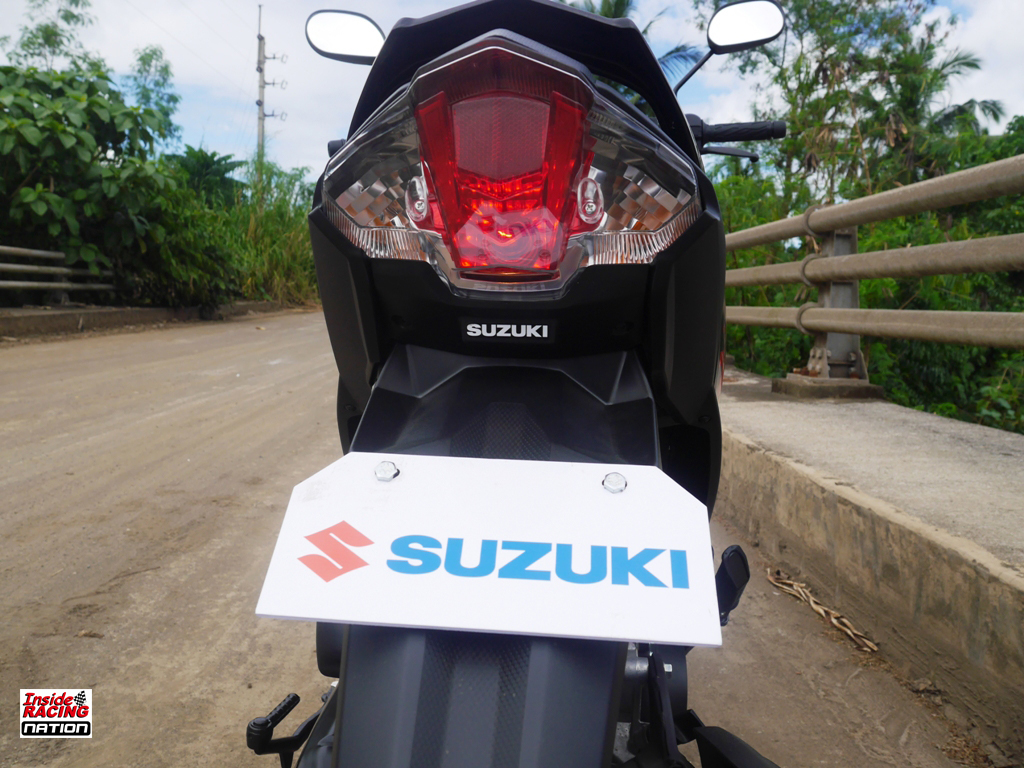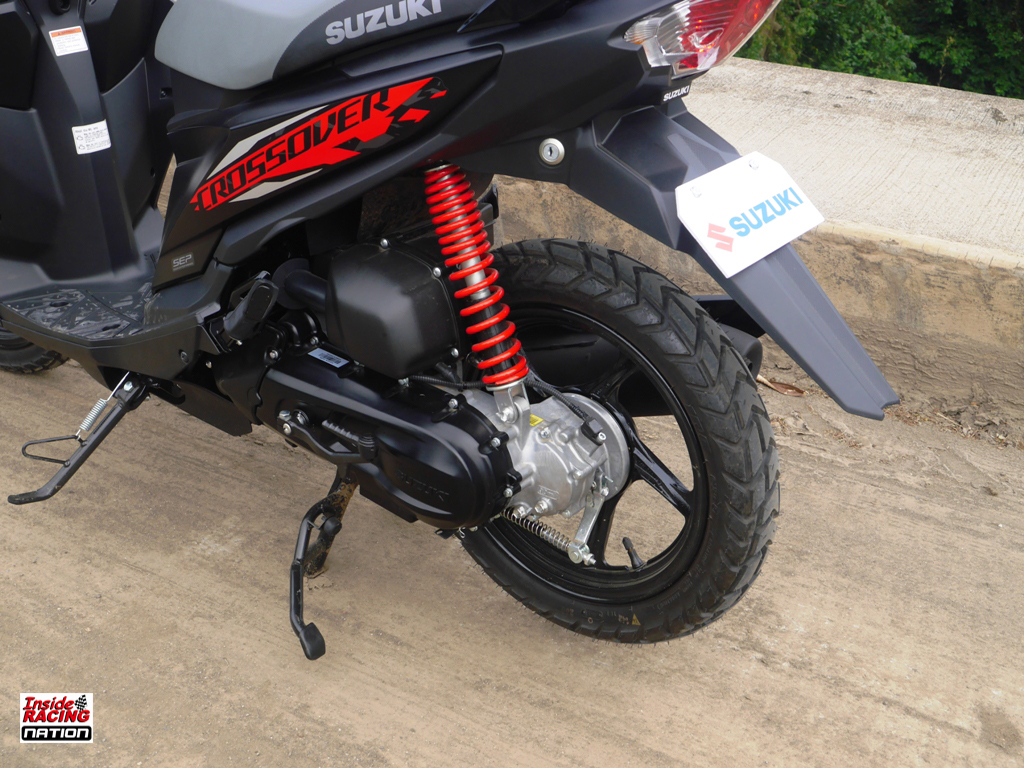 Also, the additional leverage and control is an advantage for delivery riders since they will not feel as twitchy. The knobby tires will give you a better chance to complete your delivery regardless of road conditions.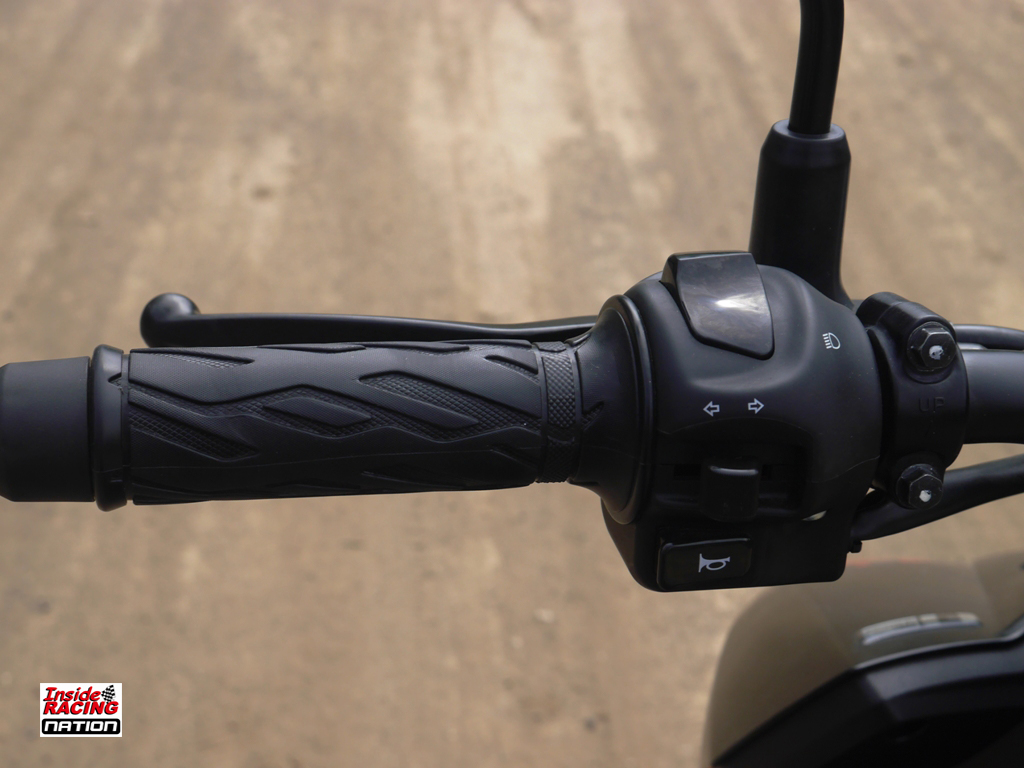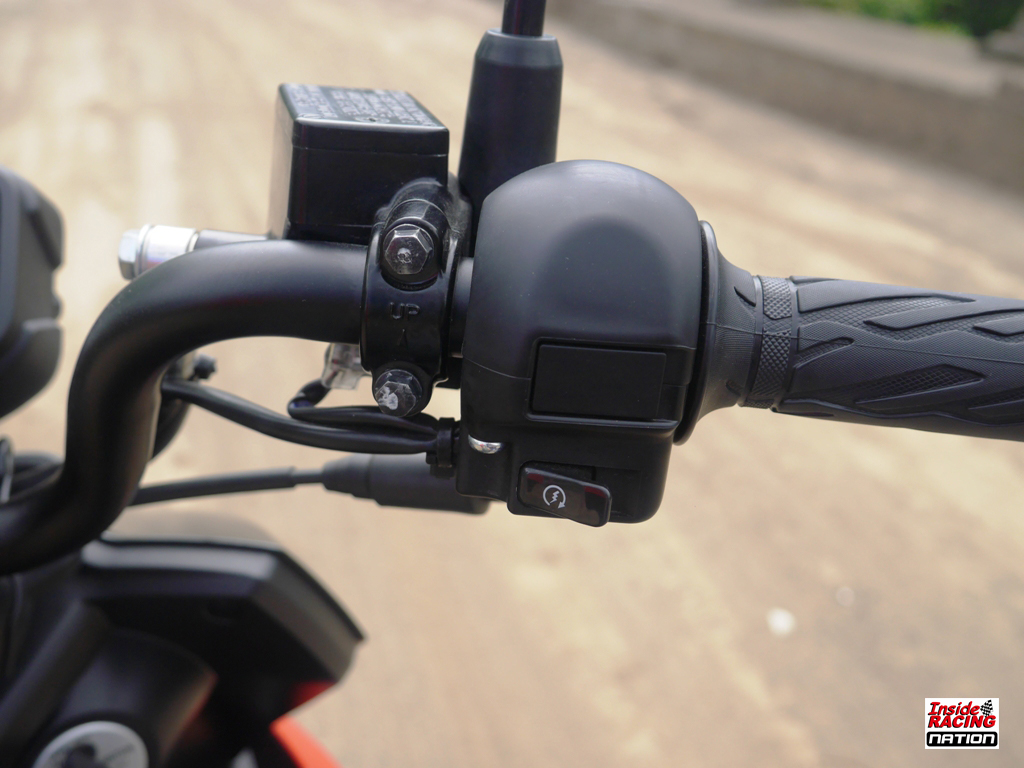 Funny, I found the knobby tires to be more confidence-inspiring and actually more comfortable than the regular street tire. Maybe it's the knobs have cushioning as well as gripping effect? Whatever it is, I like it better on the roads (or no roads) that Suzuki took us for a brief test ride.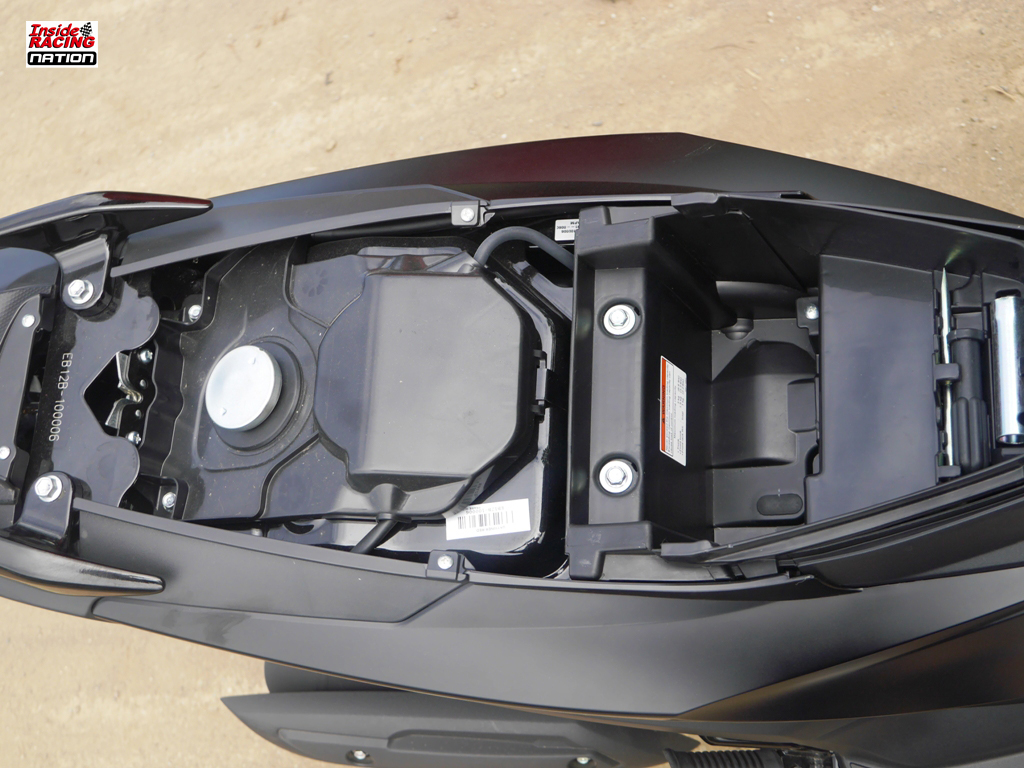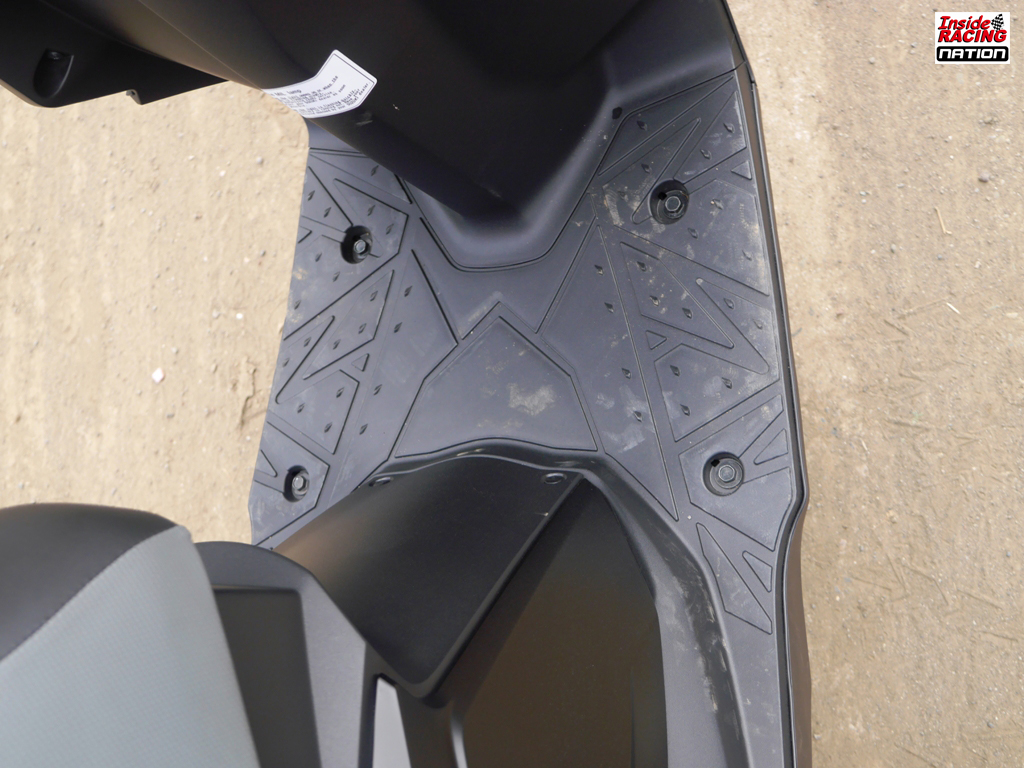 Suzuki might have hit a goldmine here since it does not have any direct competition out there. There are no other small scooters with wide bars and knobby tires.
The Honda ADV with regular street tires is not in the same class as it is targeted for comfortable touring on the highway. The smaller Skydrive Crossover is way lighter, nimbler, more economical and definitely less expensive.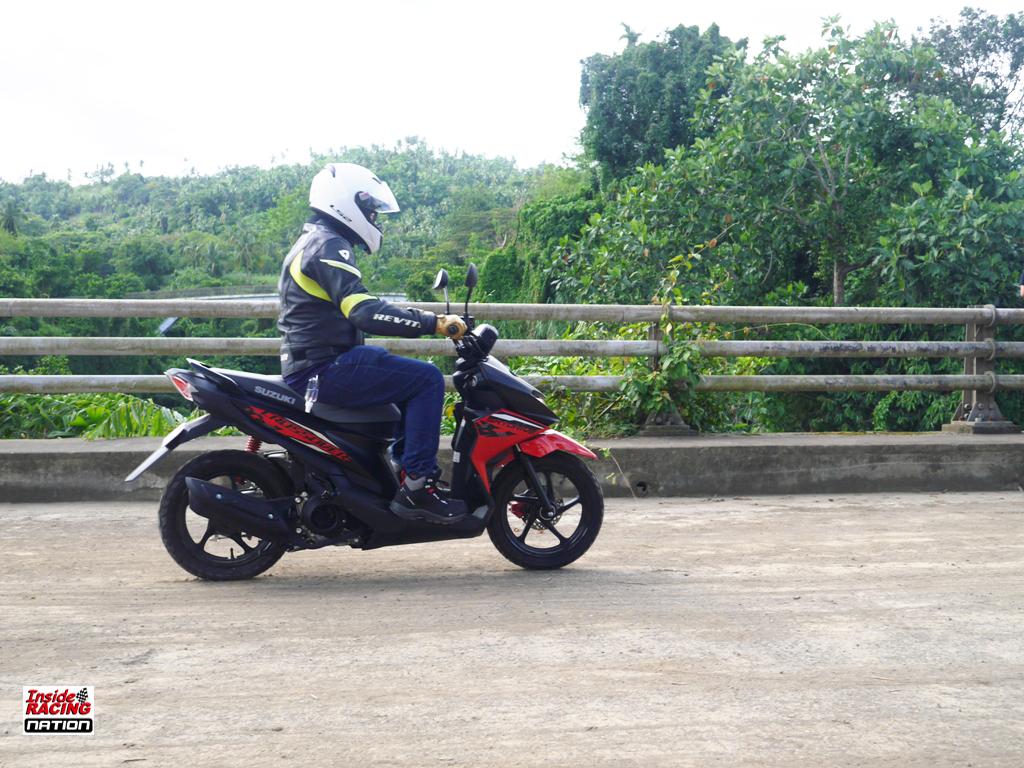 The Suzuki Skydrive Crossover is a versatile bike for delivery work on weekdays, moto touring or moto camping on weekends.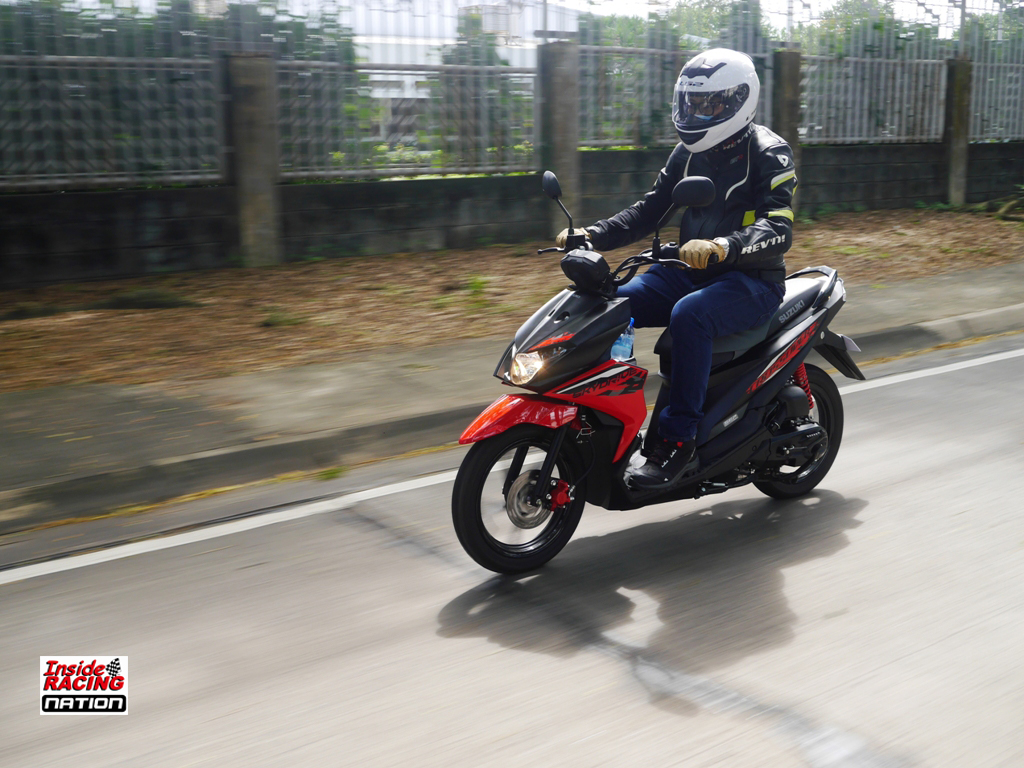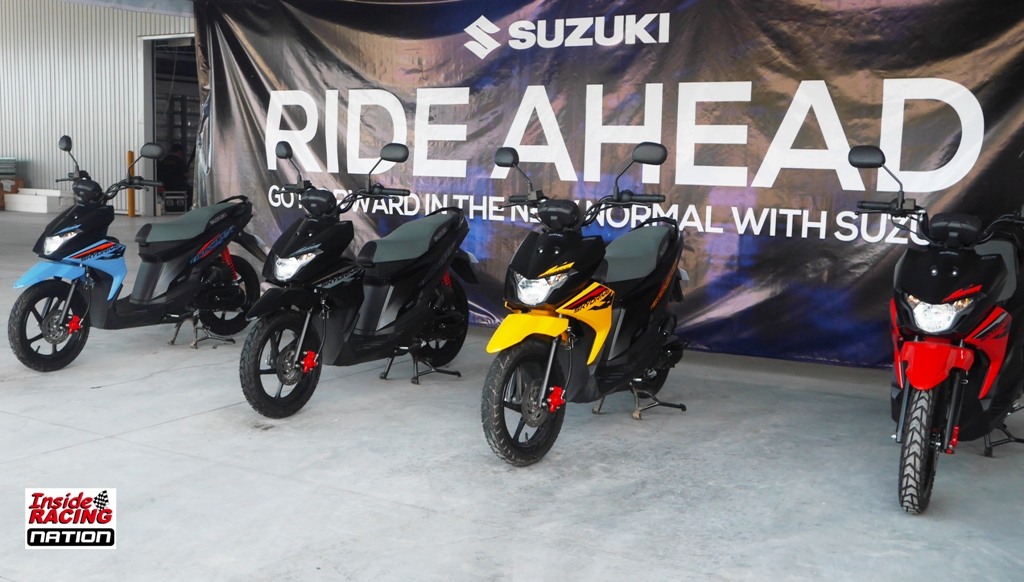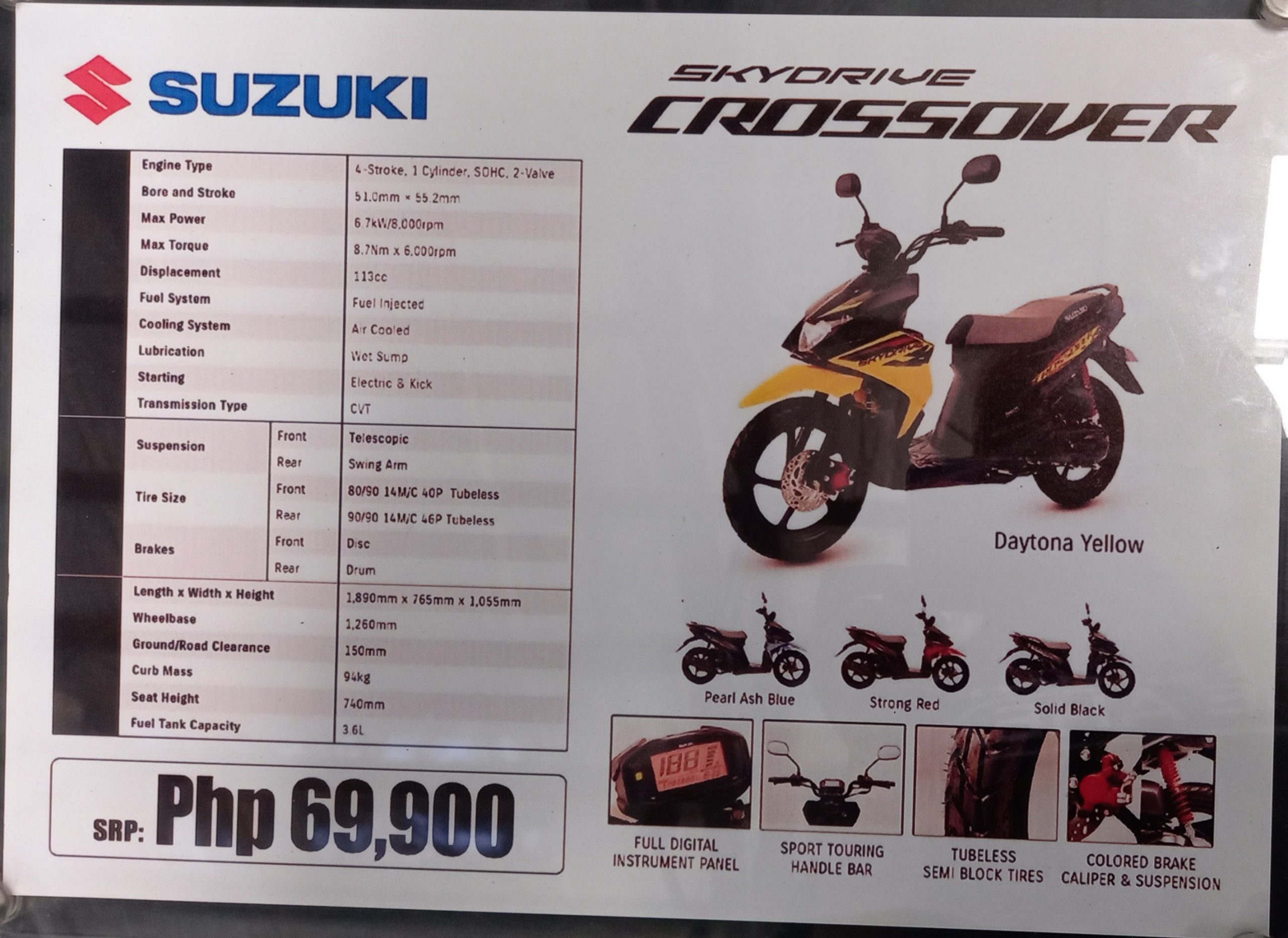 Thank you for visiting insideracing.com.ph. You may express your thought below through the comment section. You may also follow us on Facebook, on Instagram @Insideracingnation or on our YouTube channel.