Spark Plug Caps are also IMPORTANT!
Date posted on February 12, 2019
Share this
NGK Spark Plug Caps are designed to reduce "Electro Magnetic Interference" and "Radio Frequency Interference" which can interfere with electronic ignition components causing misfires and poor engine performance.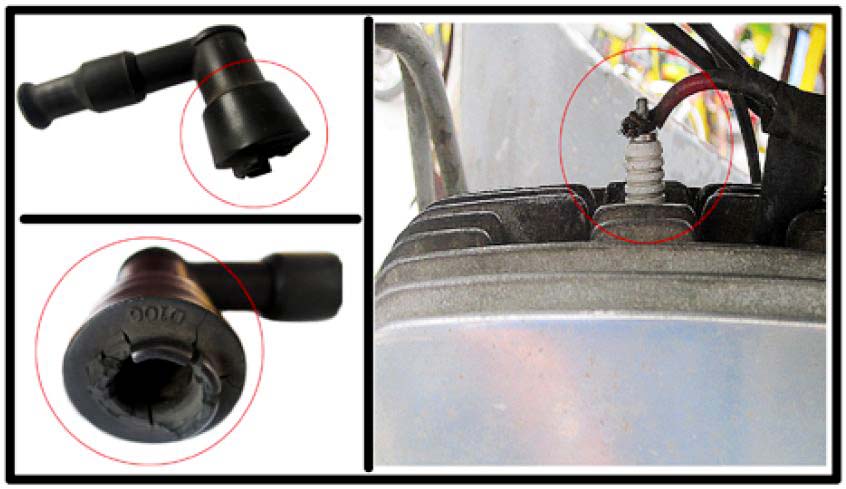 Figures: (top Left) show a damage NGK Spark Plug Cap, (bottom left) close-up photo of damage spark plug cap, (right) an image of motorcycle engine which doesn't use any spark plug cap.
YOU DO NOT HAVE TO WAIT to happen this to you. NGK SPARK PLUGS PHILS has wide variety of spark plug caps for local motorcycle models which are available for very affordable prices.
NGK Spark Plug Caps superior design ensures optimal service life and performance.
Original Equipment fit, form and function.
Available in various shapes and sizes.
Designed to fit removable terminal nut and solid terminal nut spark plugs.
Designed for 10mm, 12 mm and 14 mm diameter spark plugs.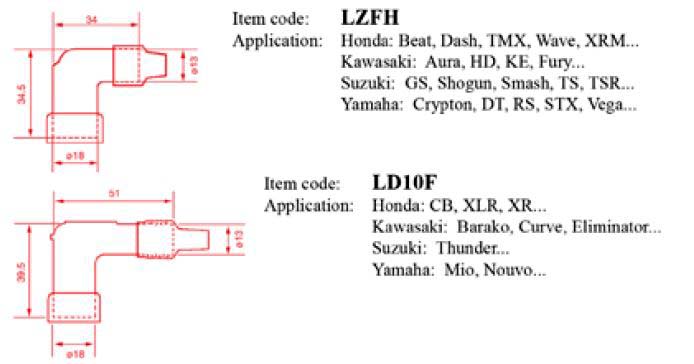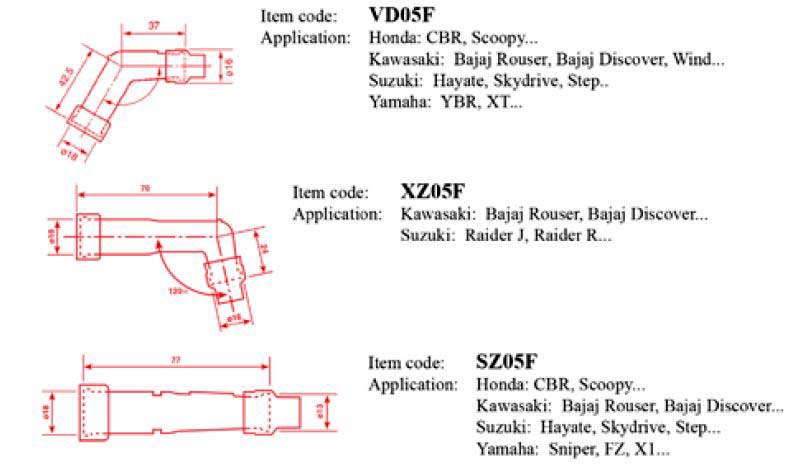 Spark Plug Caps are also important motorcycle part, if you are still using worn out/damaged spark plug caps, you are not maximizing the power and performance of your motorcycle. Electric discharge are suffering and spark plugs are not working properly as well.
Business model motorcycle units here in the Philippines oftentimes are not using spark plug caps instead, they are connecting directly the ignition wire to the spark plug's terminal nut which is VERY DANGEROUS. This can cause electrical shock and results to RIDER'S INJURY.
Credit:NGK
InsideRACING NATION Like, Follow & Share our Page!!!
www.facebook.com/InsideRACINGMagazineOfficialPage
www.insideracing.com.ph
www.youtube.com/IRTVChannel
Follow us on Instagram
@insideracingnation