Spider-Man-Themed Mio Sporty
Date posted on February 25, 2019
Share this
Mark Alvin Rubion sent us this Spider-Man-themed Mio Sporty that could be seen roaming the streets of Lipa, Batangas as this modified bike is daily driven.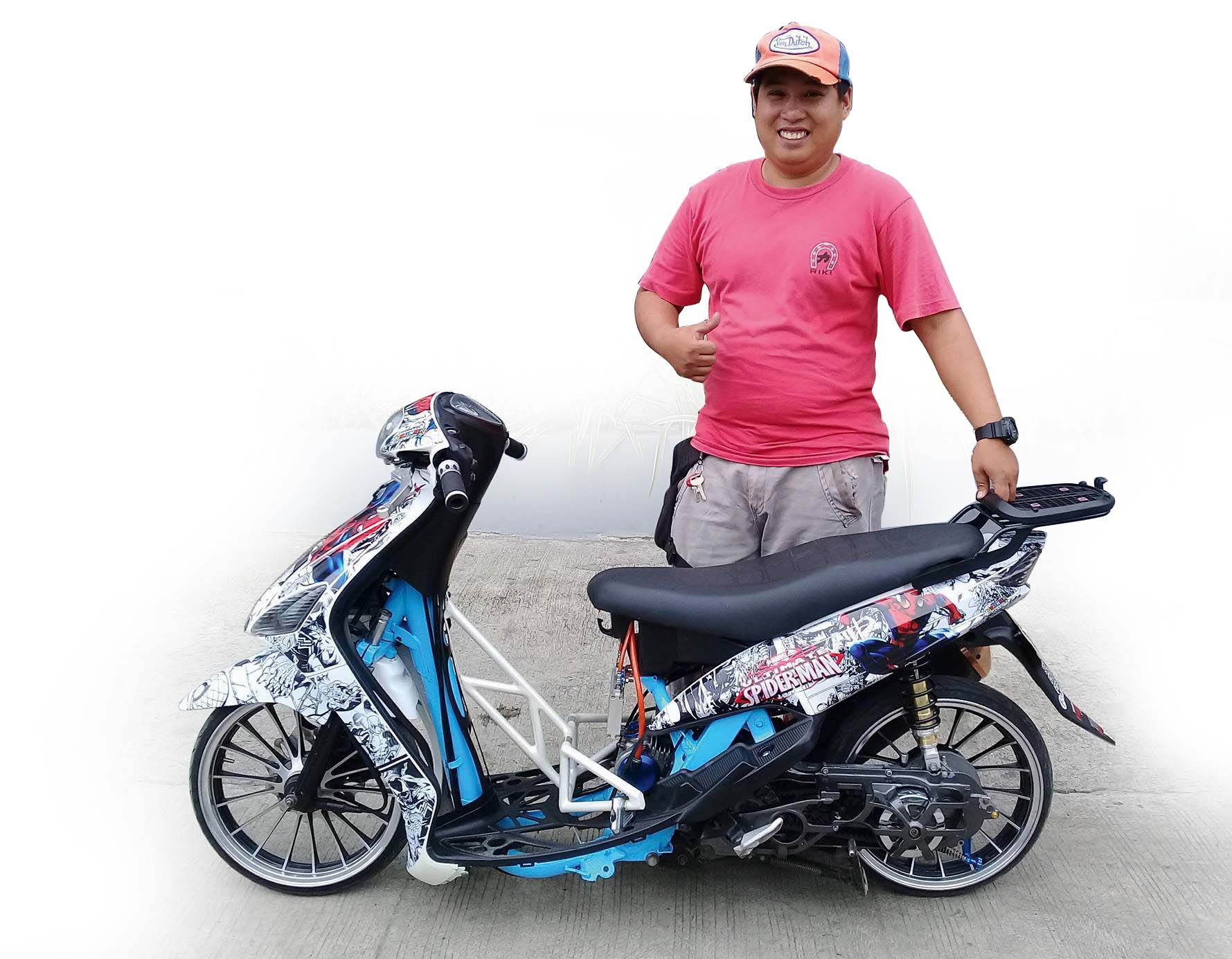 This bike is Mark's everyday service even though it is as attention-grabbing as it looks like. Well it initially started as a daily workhorse with no modifications whatsoever but Mark's friend, Ian, inspired him to modify and improve the looks of his scooter. From there, it was not merely modifying to suit his personal taste, but he even ventured into joining motor shows, and rightfully so as this bike attracts a lot of people whenever displayed.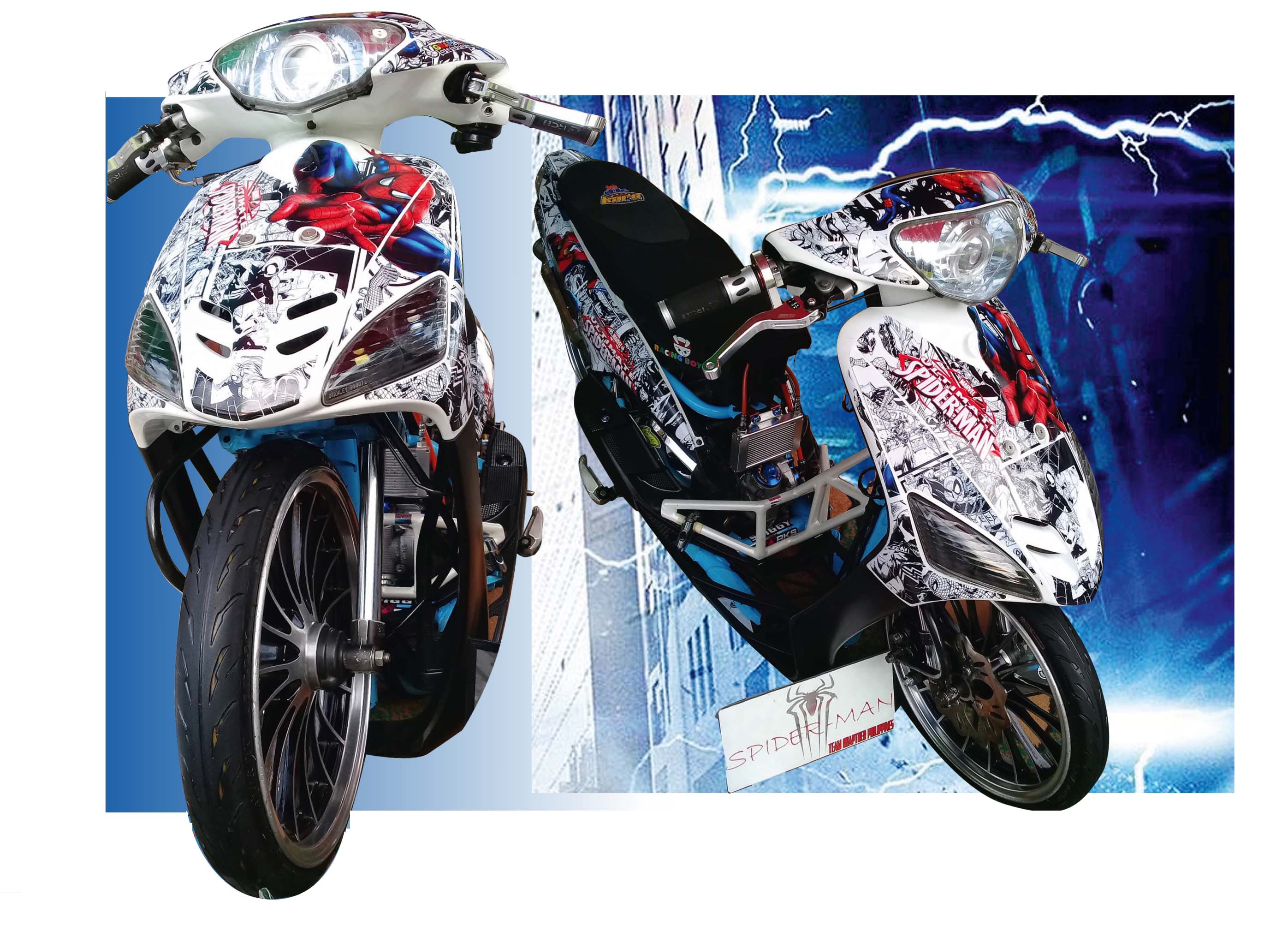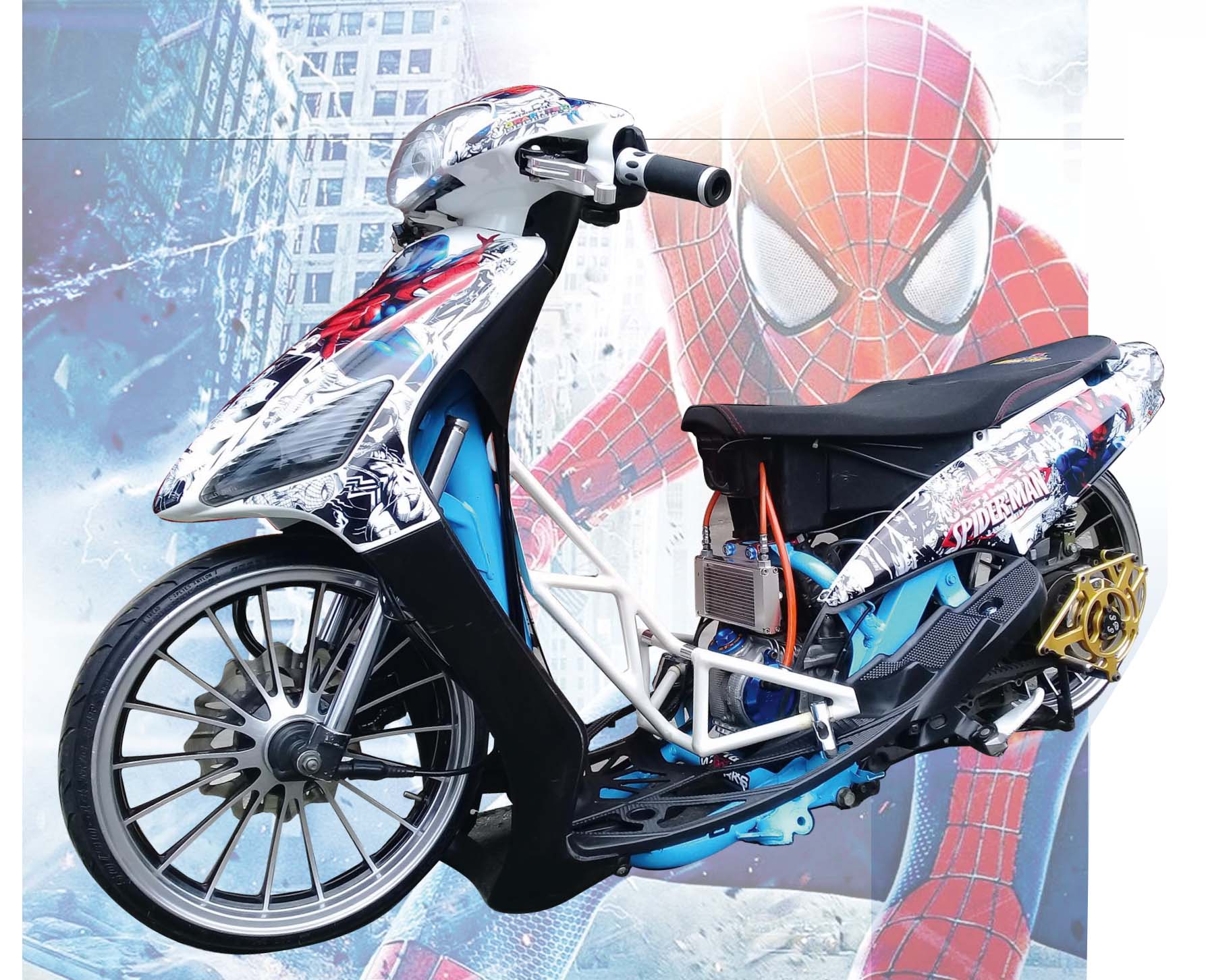 It's a win-win situation really, as Mark gets his happiness whenever he knows or feels that he has inspired people as he often gets compliments during motor shows when talking to the attendees. Aside from the beautiful decals, Mark has changed some parts. Here you will see the power mags, lightened crank, chrome brake lever, Racing Boy throttle grip, Rizoma side mirrors, custom trellis stabilizer (which looks like a spider web really), DK racing seat, chrome disc plate, LED projector, among others. Obviously, it is on its way to becoming a full-fledged show bike so hopefully we will see this bike participate in the InsideRACING Bike Fest next year.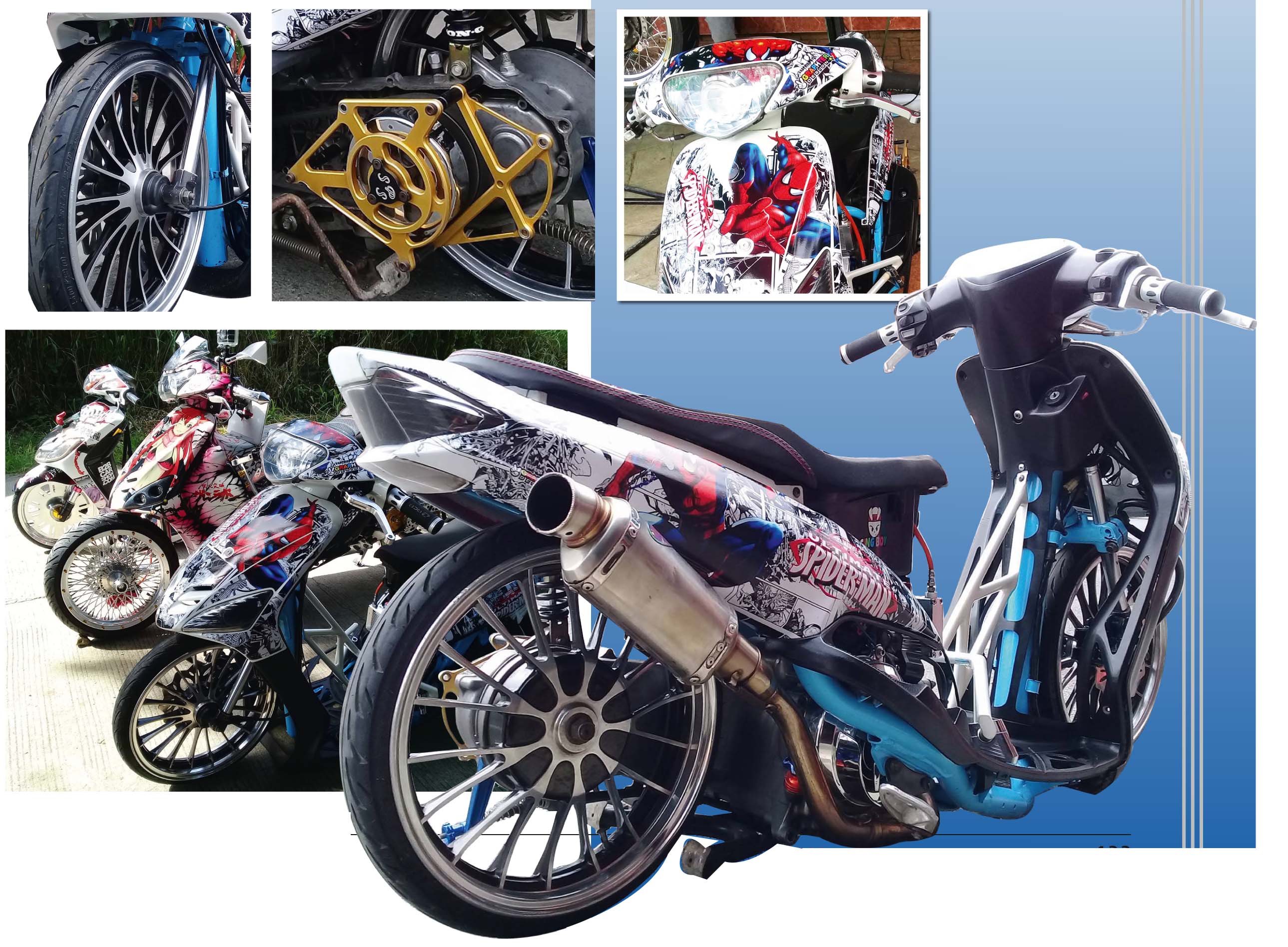 *This article was published in InsideRACING's Volume15 Number 7 2017 issue.