Steady Riding Pays Off for Daguio in Super Scooter Davao GP
Date posted on June 10, 2018
Share this
The second Super Scooter race this year featured prominent riders from Visayas and Mindanao. Sasa, Davao was the venue of the Shell Advance Super Series Nationwide Championships' second round last May 27 and the Super Scooter, the last race of the day, was exciting and unpredictable.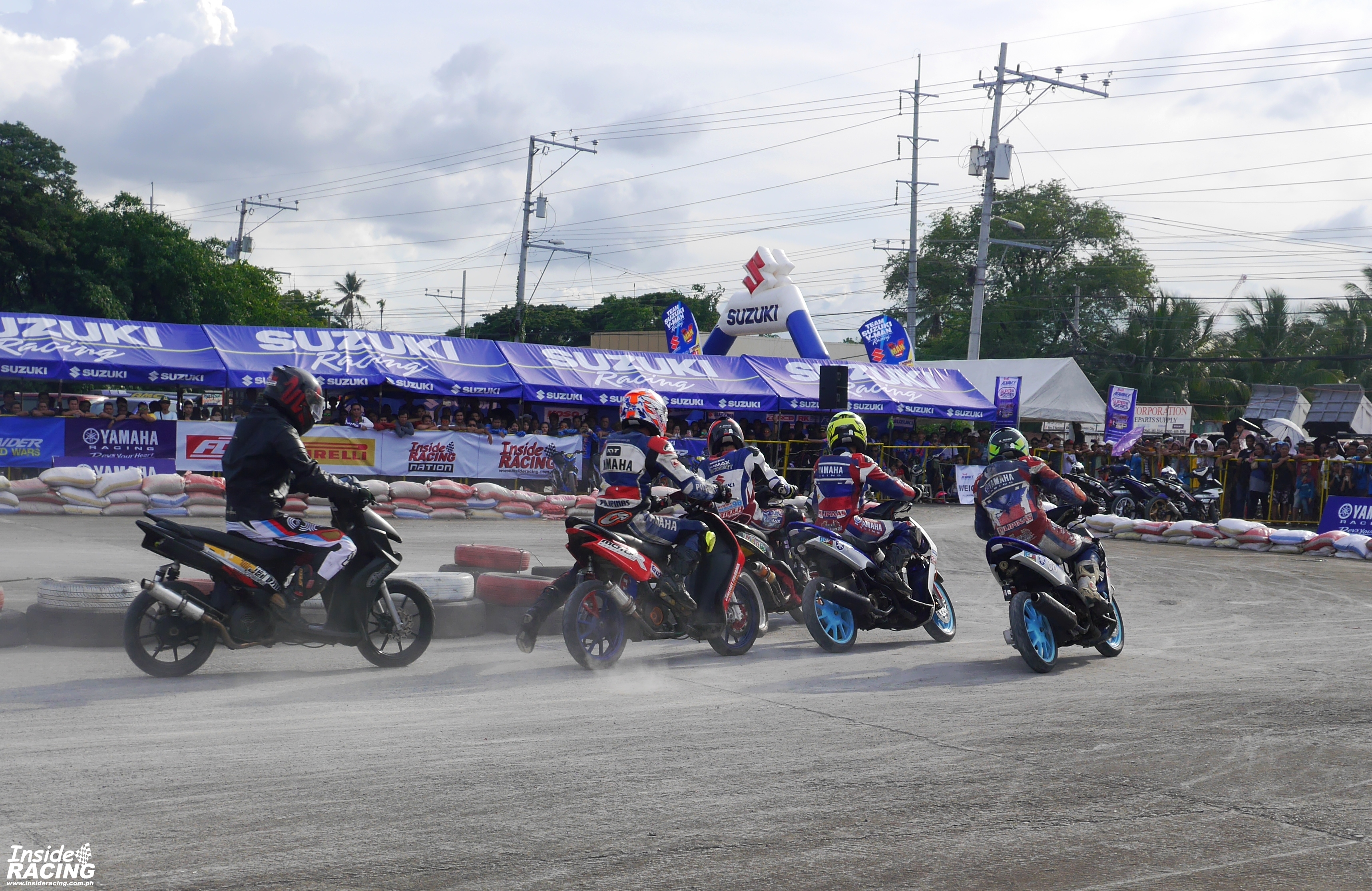 Suzuki-VMan's Joven Millana from Davao led the race in the early laps and held on to the first position as laps went by.  Yamaha rider Dan Carlos from Bukidnon and Ernie Daguio Jr. of Twist n' Go Racing were behind him. Unexpectedly, Millana crashed after some laps giving Carlos the lead. Daguio Jr. tailed Carlos and his steadiness paid off as he managed to overtake the Yamaha rider with two laps to go.
Never letting go of the lead, Daguio Jr. won the race to the cheer of the crowd. Carlos placed second while Millana who was able to remount finished third. Cebu rider Garry Cañeda Jr. of Yamaha-MW323 placed fourth. Moto R-Yamaha's Vingie Coloma also from Davao did not finish the race while privateer Jayson Nuncio was disqualified.
Ernie Daguio Jr. from Davao is one of the highly skilled riders from the South and through the years has won races and showcased his racing prowess in different race events and series. He also represented the country in the Yamaha ASEAN Cup years ago.
The Super Series will have its third round in Bacolod Baywalk this June 24. Organized by InsideRACING and The Racing Line, the Super Series is supported by Shell Advance, Yamaha Motor Philippines, Suzuki Philippines, FDR Tires and Pirelli Tires. It is sanctioned by the Unified Sports and Racing Association for Motorcycles, Inc. (USRA).