Steve McQueen's 1915 Cyclone Board Track Racer-inspired 2-stroke Custom Motorized Bike Rendition
Date posted on September 29, 2022
Share this
We are taking you back in time in the 1900's. This custom build was inspired by Steve McQueen's 1915 Cyclone Board track racer.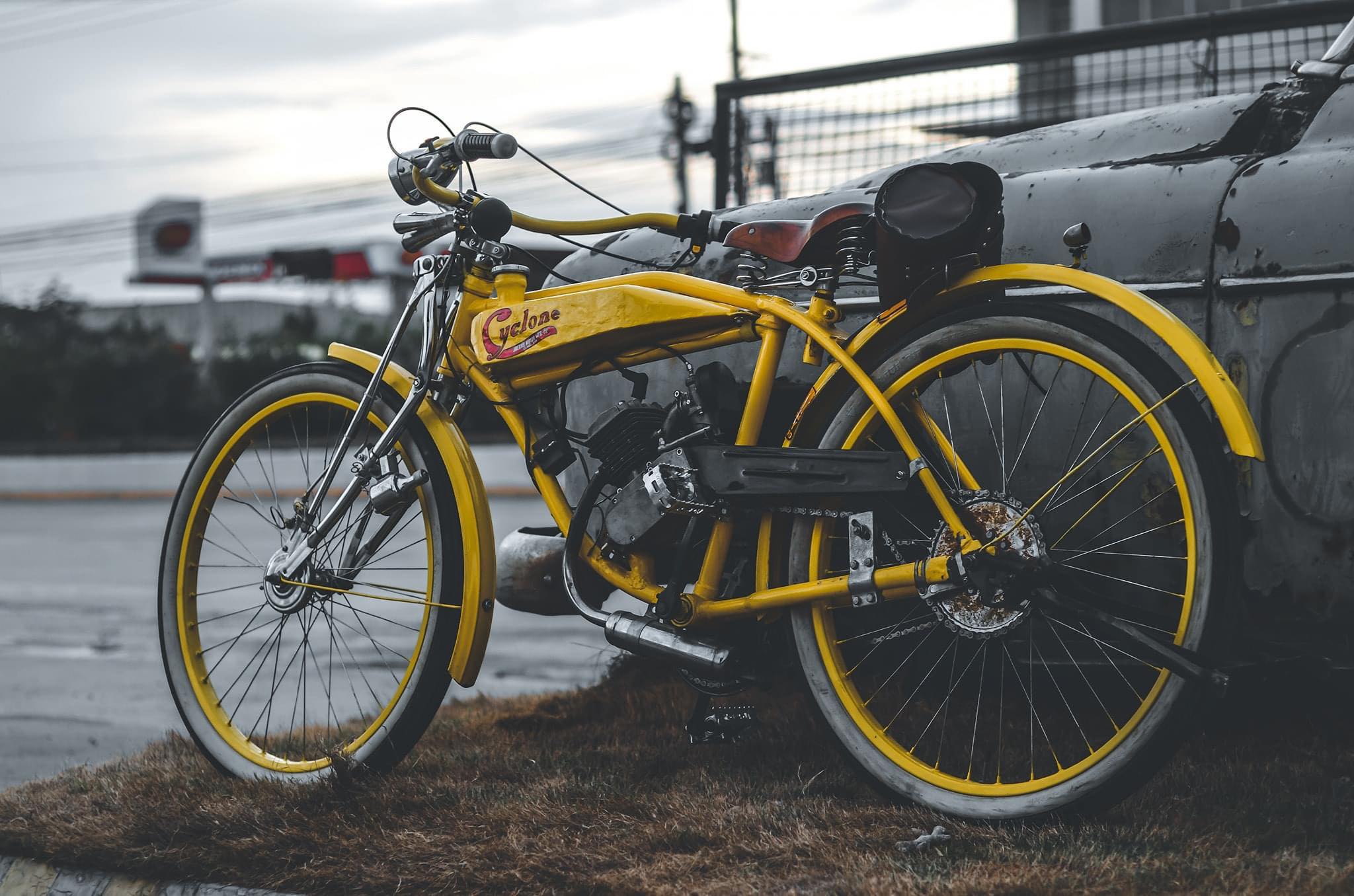 From its debut in 1913 to its demise in 1915, the Cyclone board track racer was, perhaps, the most technologically advanced motorcycle of its day. It's estimated that nearly 300 were built over three years of production.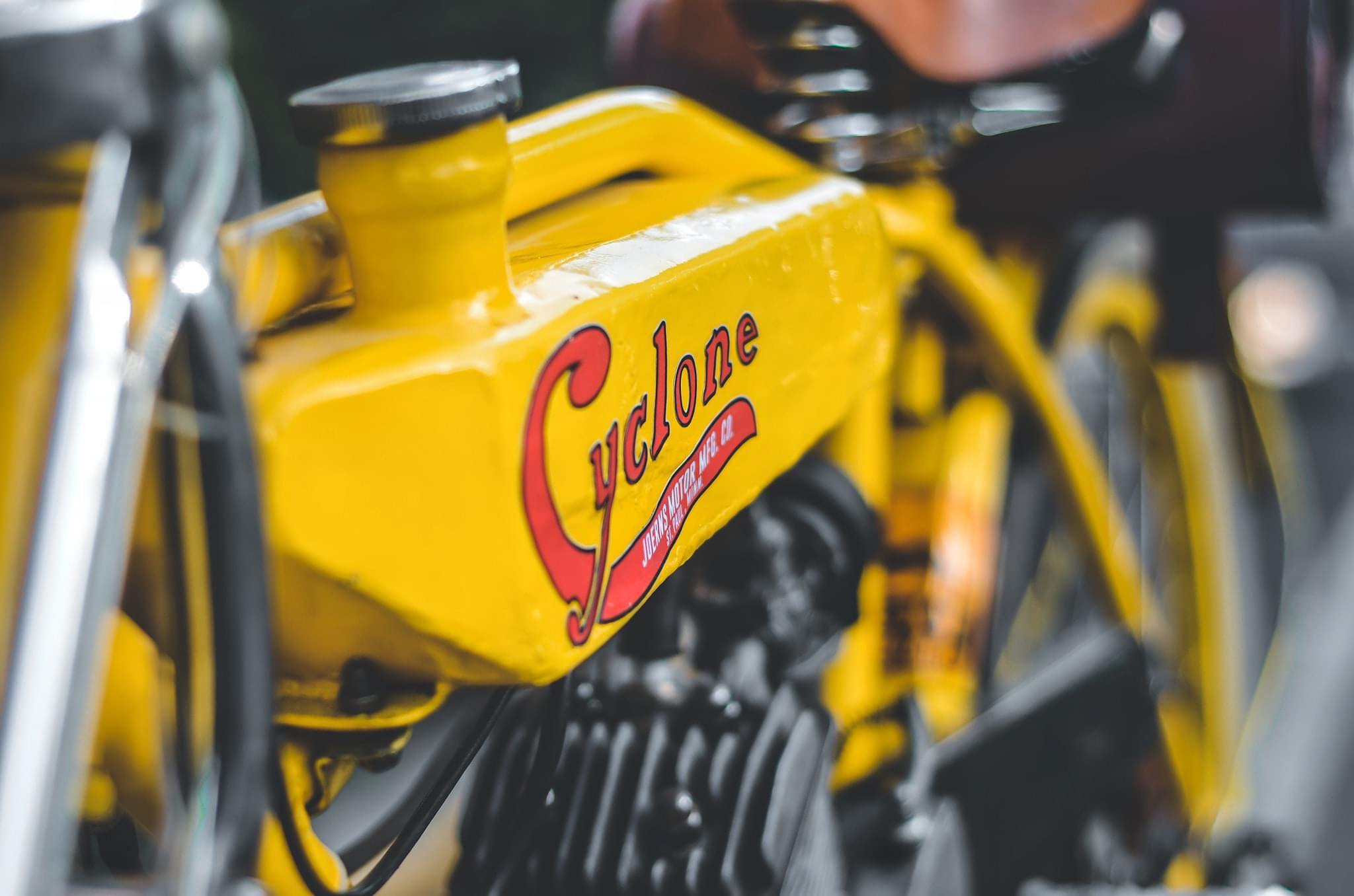 The bike is owned and conceptualized by Ryan L. Tigley, a Cebuano Business Support Officer of Gulf Oil Marine under Gulf Oil International, based in Singapore.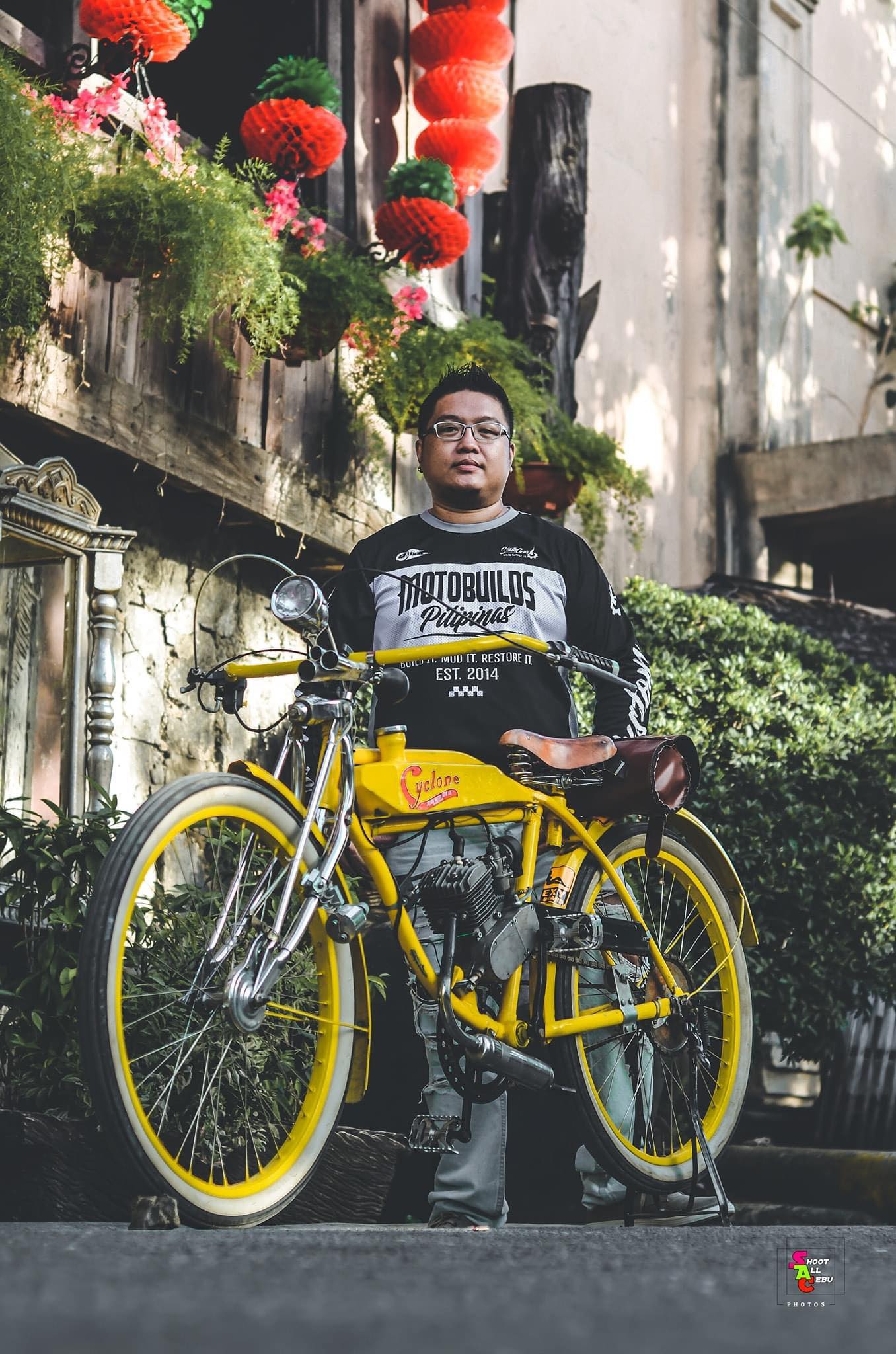 "The bike is a tribute to the early days of motorcycling. When a bicycle was mated with an engine, a motorcycle was born. Then when a bunch of riders come together and have fun, racing would always be the case. I have always been mystified on the courage and confidence of the Board Track Racers of the early 1900's. Those were just motorcycles with engines up to 1000 cc, no brakes and with little to no rider protection. The project was inspired by the Cyclone Board Track Racer. A few years back, a unit of this model which was once owned by Steve McQueen fetched a record-breaking price in an auction. When the pandemic started around 2 years ago, jeepneys and buses ceased operation. Then people tried different modes of transportation from bicycles, E-bikes and motorized bicycles. The theme of this project is to travel back in time. A classic styled "balloon bike" with a 49 cc 2-stroke engine," Ryan shared.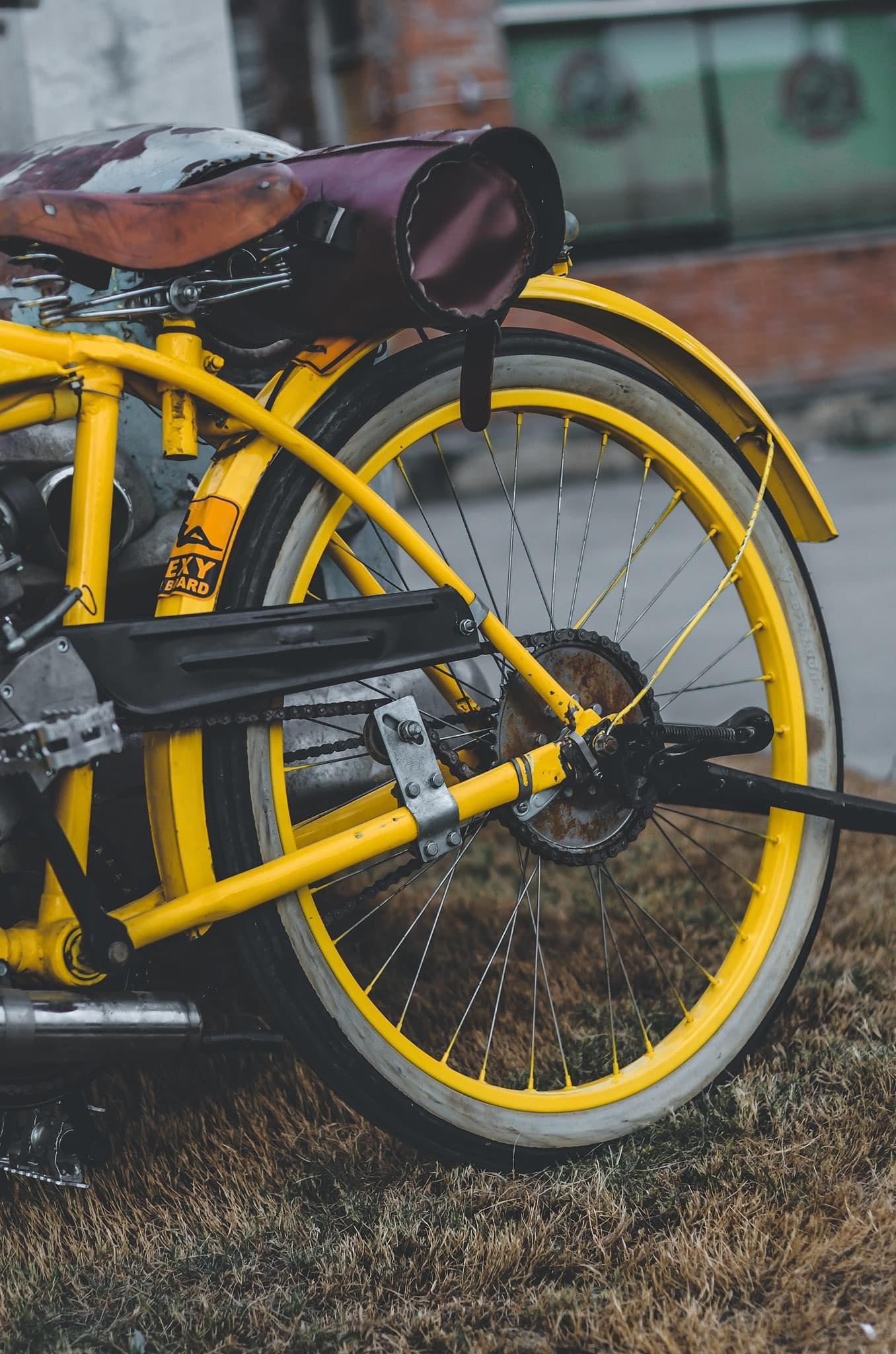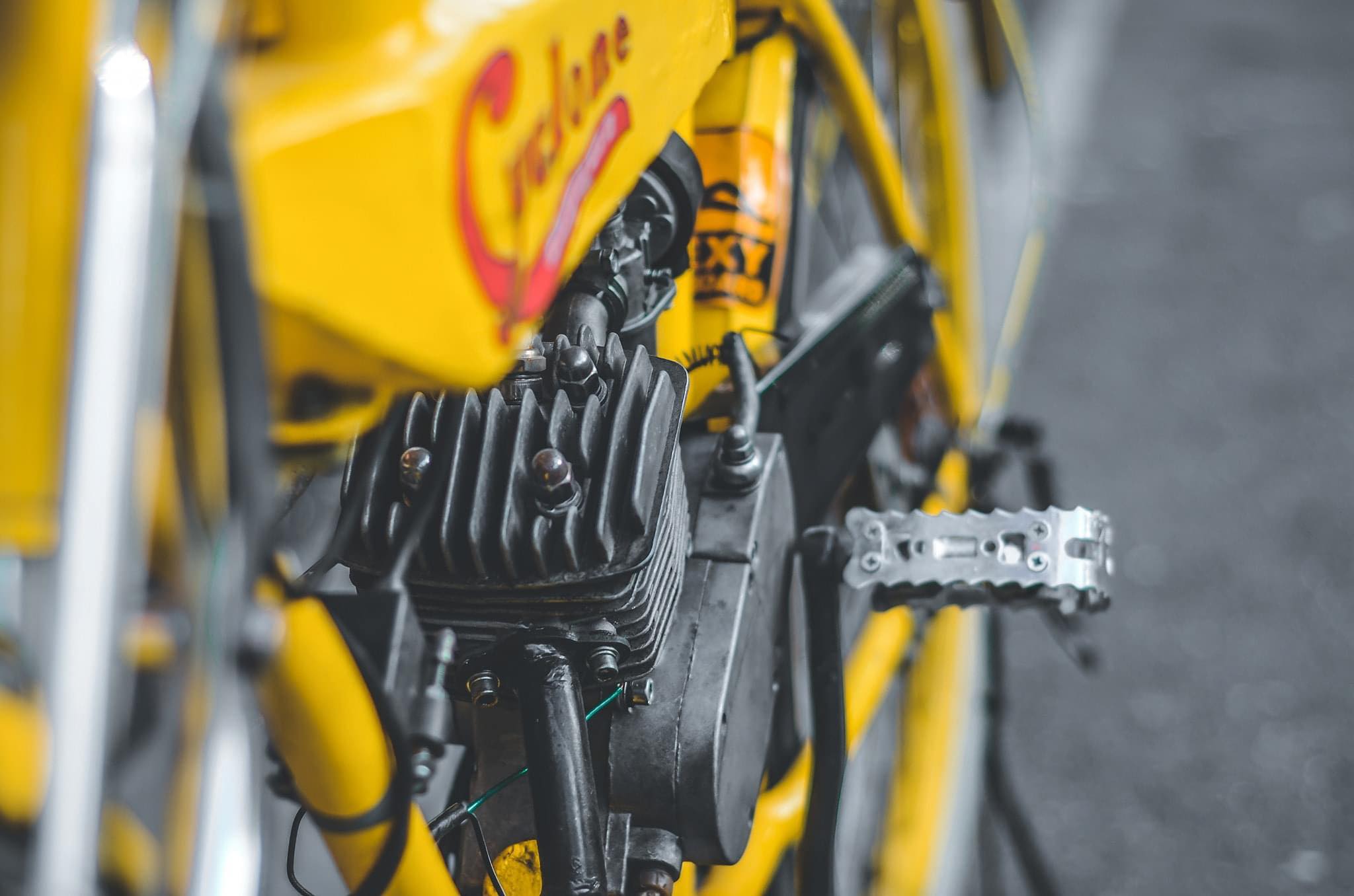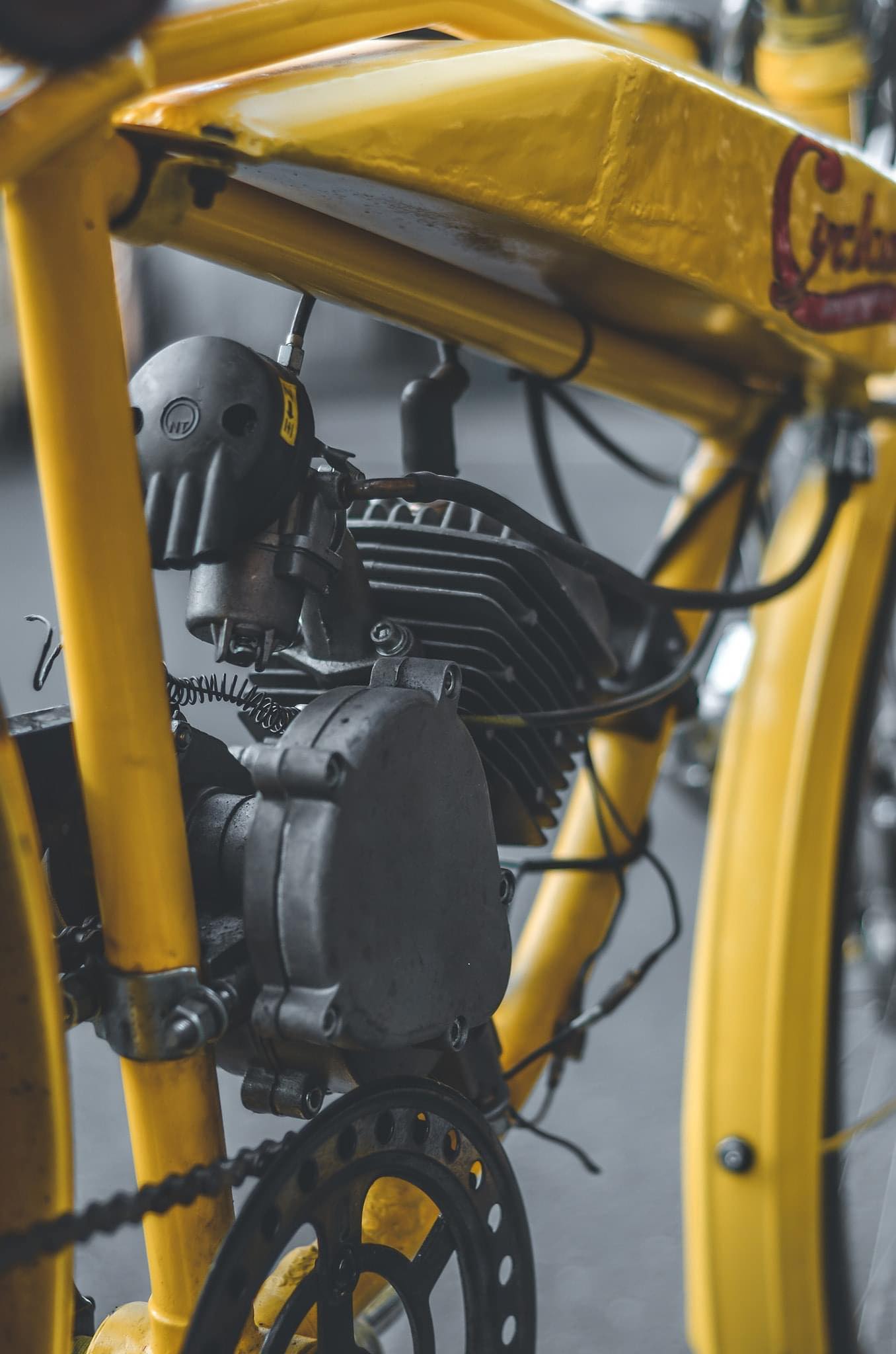 This was indeed a very challenging project for Ryan. He got the base bike from retro bicycle seller Ivan Bantigui from Guiguinto, Bulacan. He chose a classic-styled balloon bike since it has a similar structure to Steve Mcqueen's board track racer. Gilber Tanilon, Ryan's neighbor and childhood friend, helped him assemble the bike. The body fabrication and custom tank fabrication was done by Motofix in Mambaling, Cebu. The custom paint job was done by NoyBoy from Carmen, Cebu and Ryan's brother Raymond Tigley oversaw the overall project.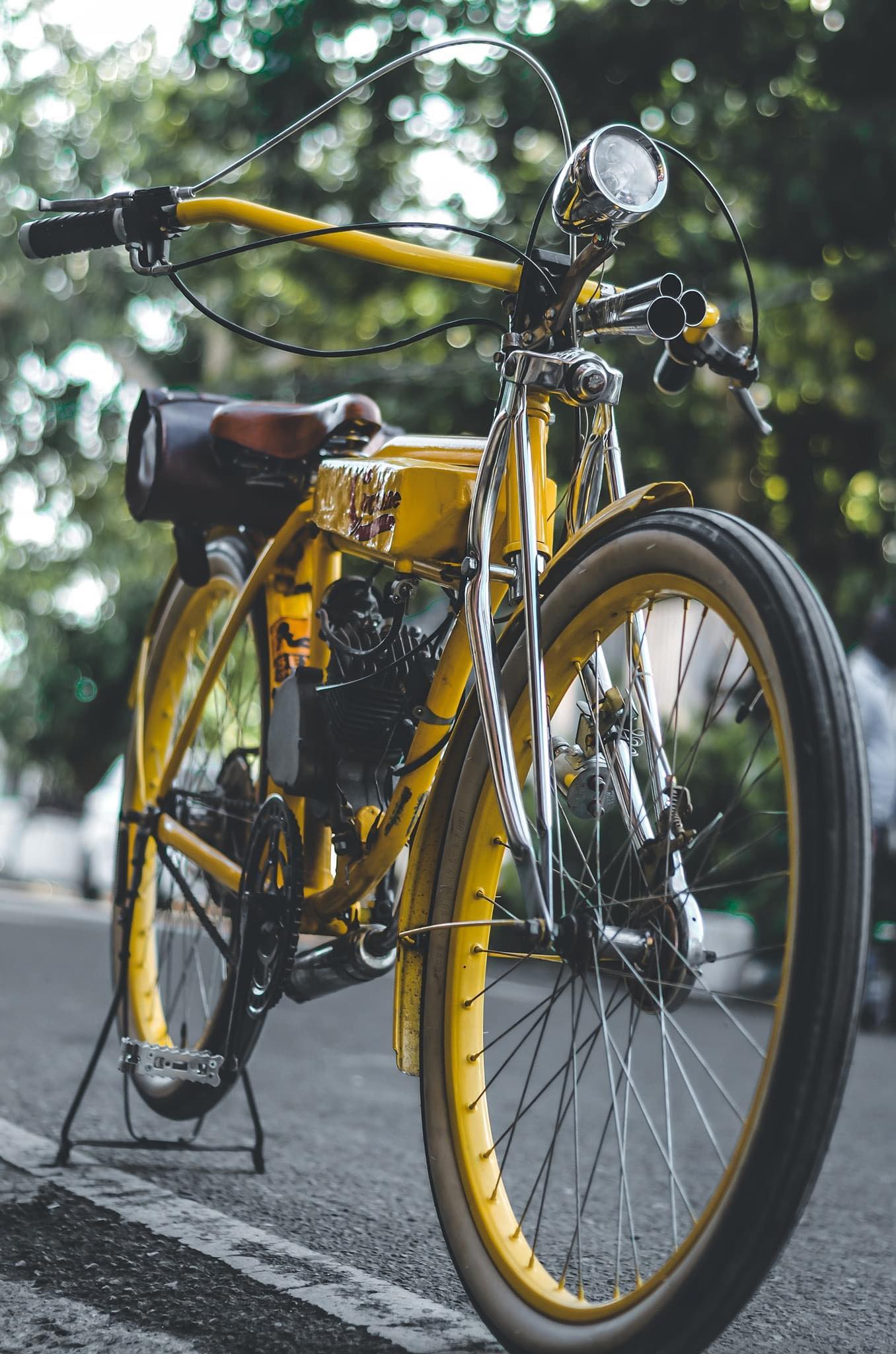 The bike used to be fitted with 28-inch tires with rigid forks, but Ryan's crew changed it to 26-inch rims wrapped with white-side wall classic tires. His crew also installed a springer fork for a more classic look. He ordered the 2-stroke engine kit from Shopee. The whole kit came with all the accessories you need to make a motorized bicycle. It came with the fittings, sprocket, chain and the "peanut" tank that was not used as they opted to fabricate their own tank.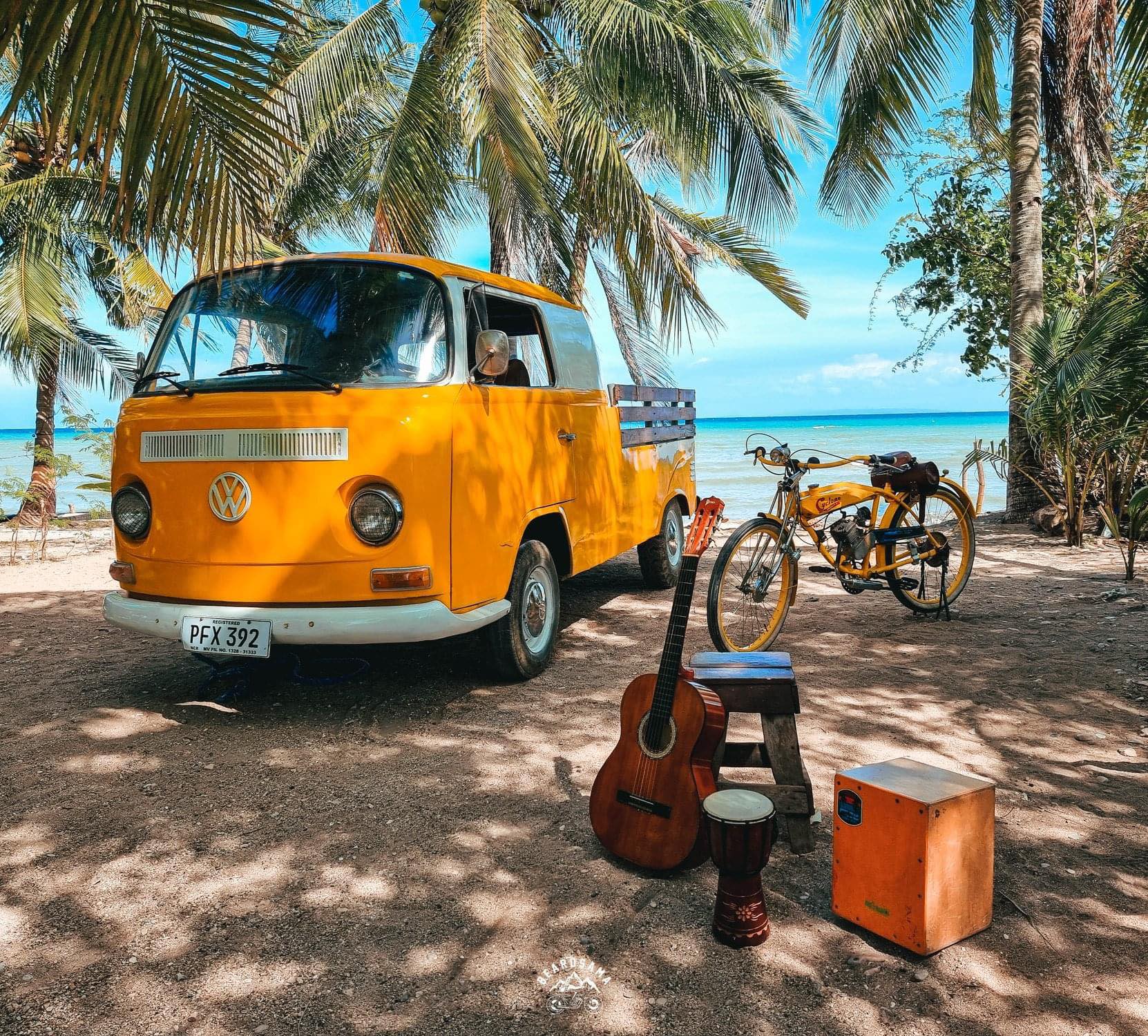 "Most of the parts are from online sellers in Facebook and the major online platforms like Shopee and Lazada. With these online transactions, you are never sure that the item you are buying would really fit or not and there's the coordination and the trust that you will give to these sellers amidst all the online scam news you hear every day. But despite the challenges we are very proud of the overall look; it is very rare to see an early 1900's-looking bike running around the city. I am very proud on how it turned out. For me, it is just not a copy; it is something that I have helped created. Bringing the early 1900's motorcycling experience to life. It is always a surprise when you finally see your finished project. The joy of just staring at it for hours over coffee. The network and friends you meet while sourcing out for the parts and equipment used on your bike. The smile you put on the faces of the passersby when they see it. The small talks you get from strangers wherever you park. These are all the small little things that I find very satisfying," said Ryan.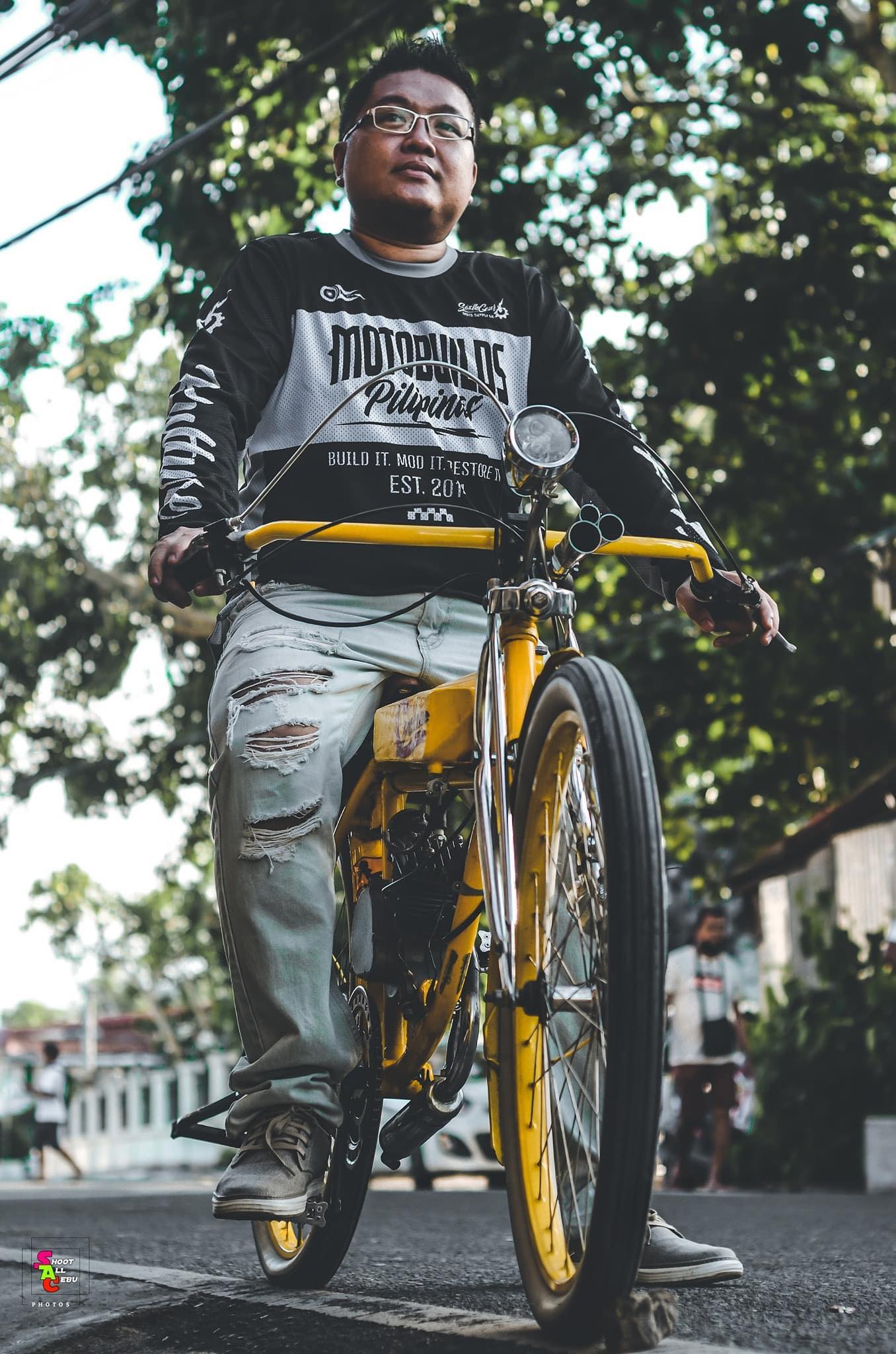 "I would like to thank Jubal of Motofix whom I only communicated with over the phone on how I envisioned the project to be, my friend Gilbert who volunteered to assemble and condition the bike, my brother Raymond and the painter NoyBoy who also painted my other project bike. A big thank you to my wife, Sheryl for always supporting me, my son who is just 3-year-old and said that we will also ride motorcycle when he grows up and my family and friends that are always there. Thank you so much InsideRACING Magazine for their continued support to the motorcycle modification/building culture in our country and for featuring my latest build project," Ryan expressed.
Thank you for visiting insideracing.com.ph. While you are here, kindly don't forget to click on our advertiser ads above, visit their site and consider them for your motorcycling needs. It will help us a lot.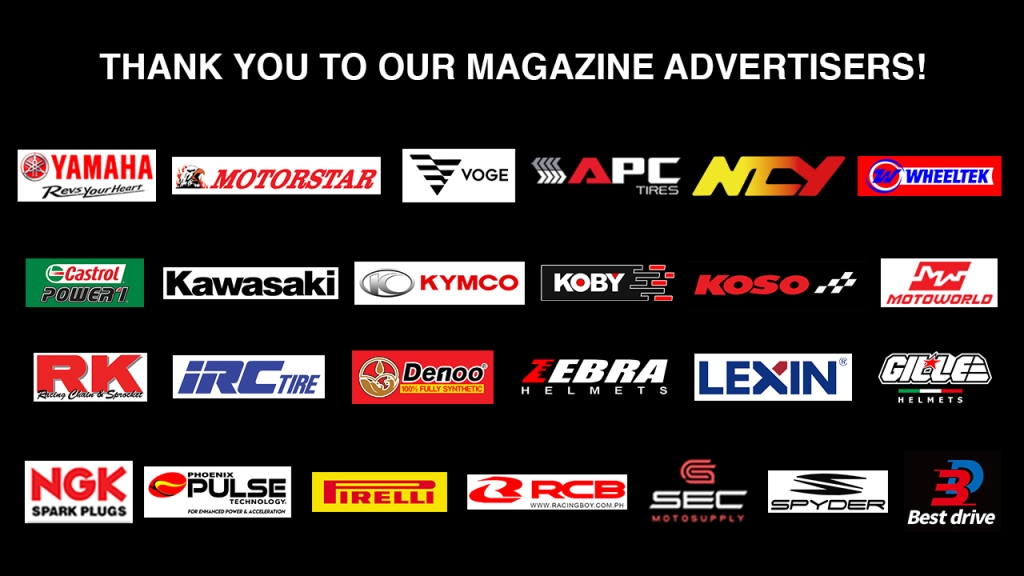 You can also order a copy of our monthly print magazine for more riding contents to read and enjoy at your leisure anytime by clicking here.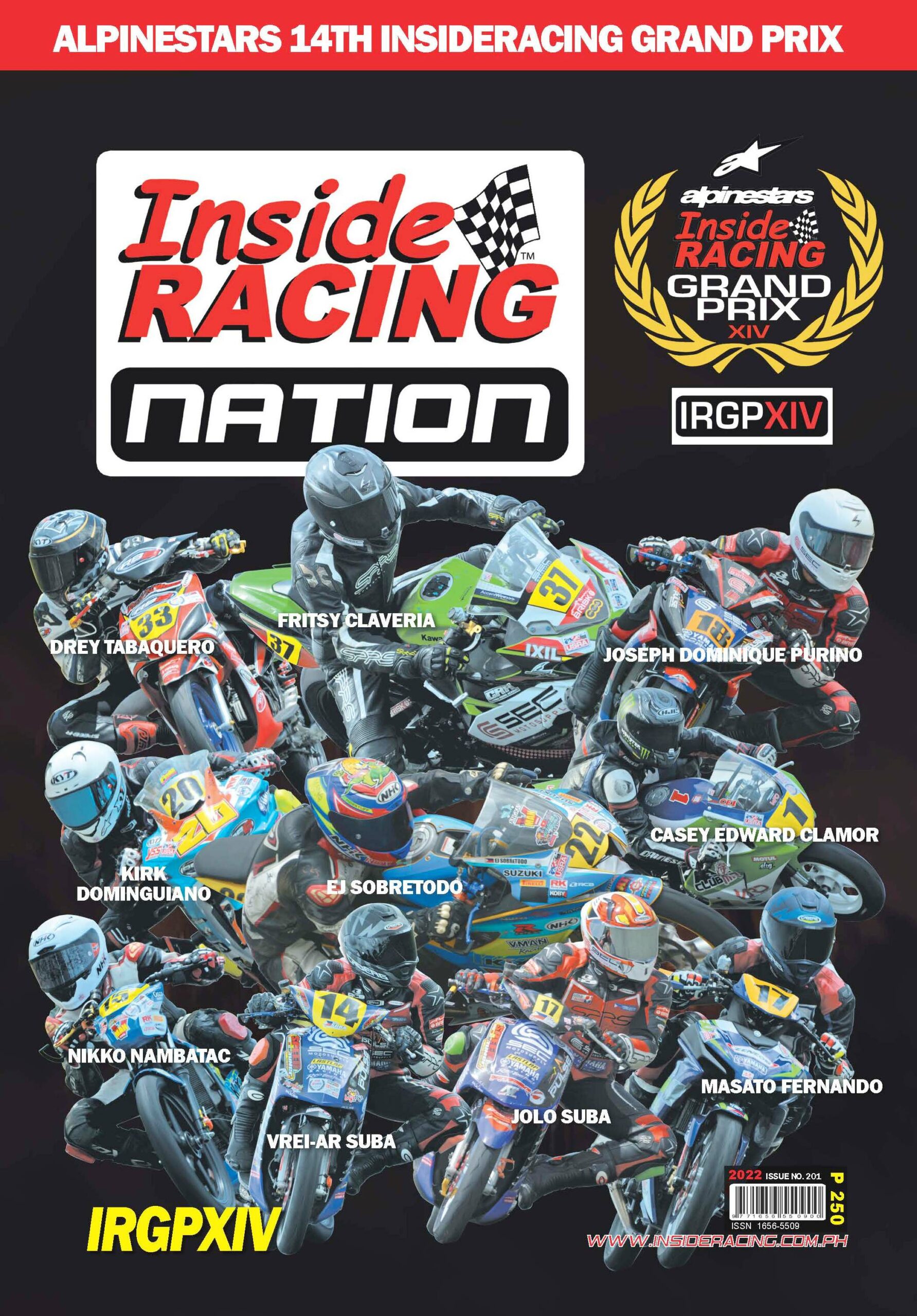 You may also express your thought below through the comment section. You may also follow us on Facebook, on Instagram @Insideracingnation or subscribe to our YouTube channel.