Striker Eureka Cyborg King Yamaha Sniper 150
Date posted on September 23, 2020
Share this
Featured here is a Yamaha Sniper 150 inspired by Cyborgs and the giant robots or Jaegers from the movie Pacific Rim.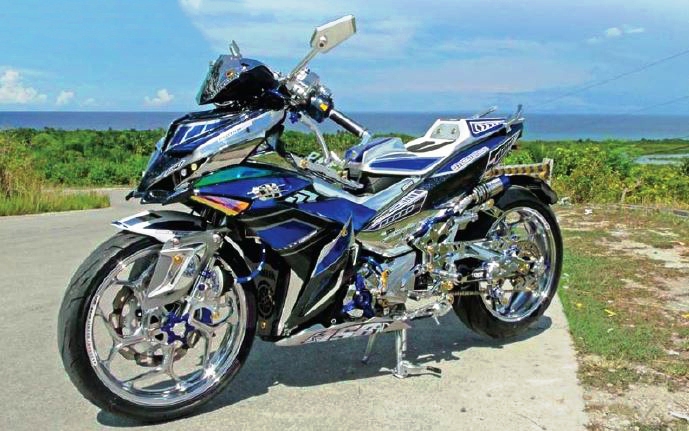 The bike is owned by Khent Pelimer, a freelance Graphic Artist/Video Editor from Perrelos, Carcar City, Cebu. A little bit of trivia before going into the details of the bike. The term "Cyborg" short for "Cybernetic Organism" was first coined in 1960 by Manfred Clynes and Nathan S. Kline who were both scientist and inventors during that time. They used it to describe a being with both organic and biomechatronic body parts. The term cyborg is not the same thing as bionic, biorobot or android. It applies to an organism that has restored function or enhanced abilities due to the integration of some artificial component or technology that relies on some sort of feedback. While cyborgs are commonly thought of as mammals, including humans, they might also conceivably be any kind of organism as shown in the movie Terminator Salvation. The bike also takes inspiration from the movie Pacific Rim, particularly the Striker Eureka Jaeger, the strongest and fastest of the Jaegers.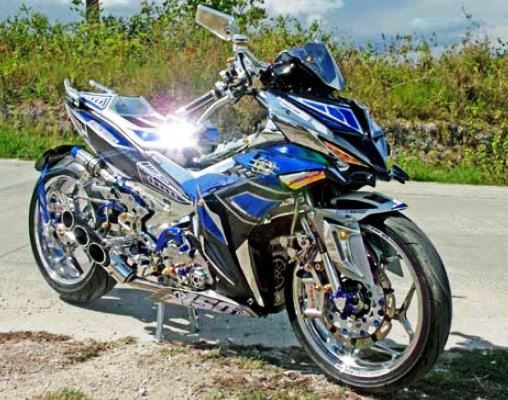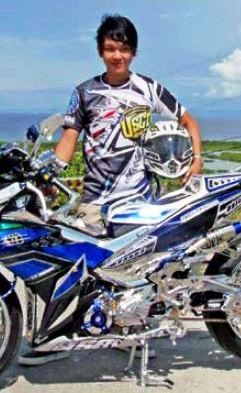 The bike sports a wide array of custom-made fiberglass parts such as the belly pan, winglet, side skirts, custom single seater saddle and fenders. It also sports custom parts such as the Cyborg-themed owl eye, Cyborg-themed tail light and front air scoop cover. The bike features a wide array of premium aftermarket parts and accessories such as the Asio Limited chrome mags, Yamaha crankcase cover, Brembo 4 piston calipers front and rear, Brembo master cylinder pump, Rizoma transformer handlebar and monkey bar, Rizoma side mirrors, Rizoma volt/rpm meter, Rizoma fluid tank reservoir front and rear, Rizoma chain guard, Rizoma chain guide, Rizoma caliper cover R150 rear, Rizoma sliders, Rizoma key cover, Rizoma lever guard, Dantsuran side stand, Boushi disk front and rear, chrome luggage clip, twin oil breathers, Earl's oil breather hose, Shark power oil cover, Barracuda handle grip, mud guard and the TOCE 3 holes slip-on exhaust pipe which gives the bike a very aggressive growl.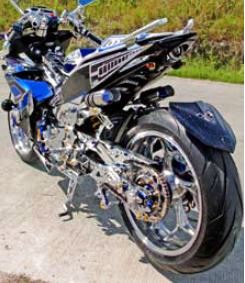 "I am really proud of my custom fiber works which I did myself. I can truly say it is unique from other bikes since those custom body panels were made from scratch. It is also very fulfilling to see my ideas come to life. The build was challenging because some parts are not plug and play. Majority of it had to be custom-machined and made. But after all the hard work, it was all worth it. Riding a show bike everyday is awesome. There are many ways to describe it. Exhilarating is one of them. I like the way people ask how much money did I spend on my bike. I feel alive when I ride my own custom bike. Its a feeling you don't really get from driving an enclosed air-conditioned car. Another thing to describe riding is the feeling of freedom," Khent shared. You can also follow his page on Facebook – "Striker Eurika Cyborg King".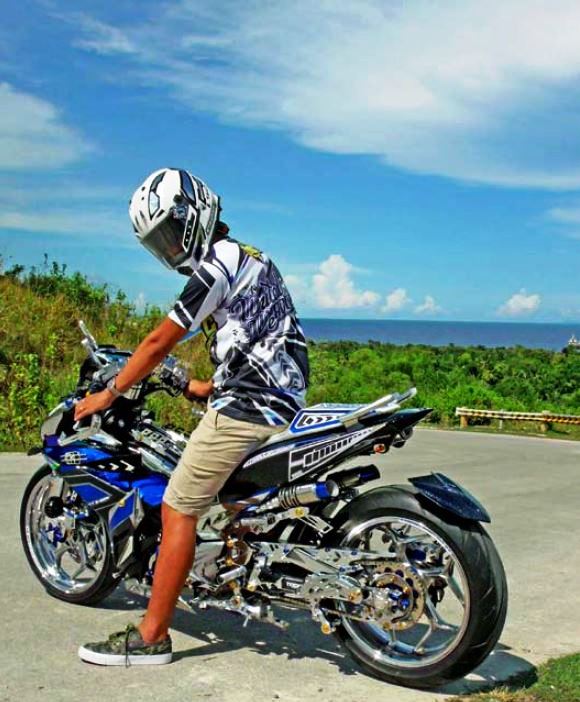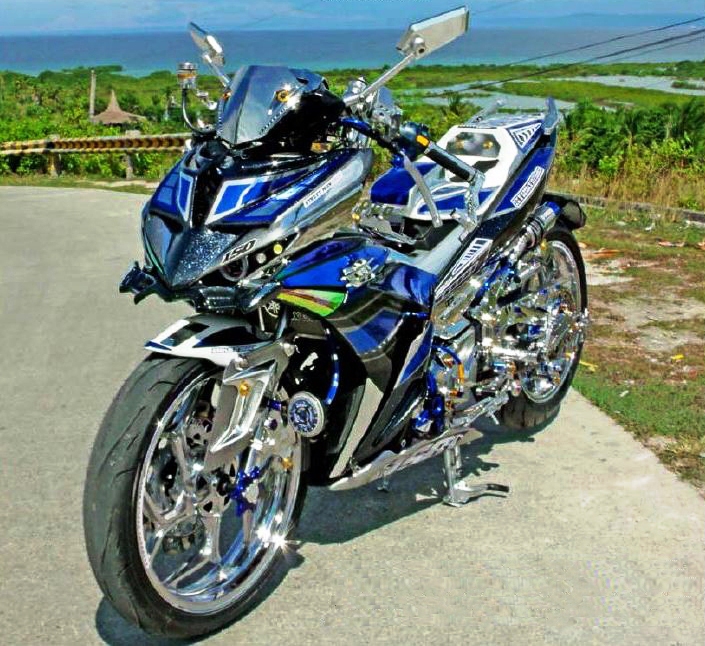 This was published in InsideRACING Magazine's 2018 Volume 16 Number 8 issue

Thank you for visiting insideracing.com.ph. You may express your thought below through the comment section. You may also follow us on Facebook, on Instagram @Insideracingnation or on our YouTube channel.