Suba Leads Winners of IRGPXIII Zebra Pole Position Awards
Date posted on April 14, 2020
Share this
Qualifying for the IRGPXIII was held on November 23, 2019. Determination and effort to get that important and coveted pole position were evident among riders and teams during the two qualifying sessions that day.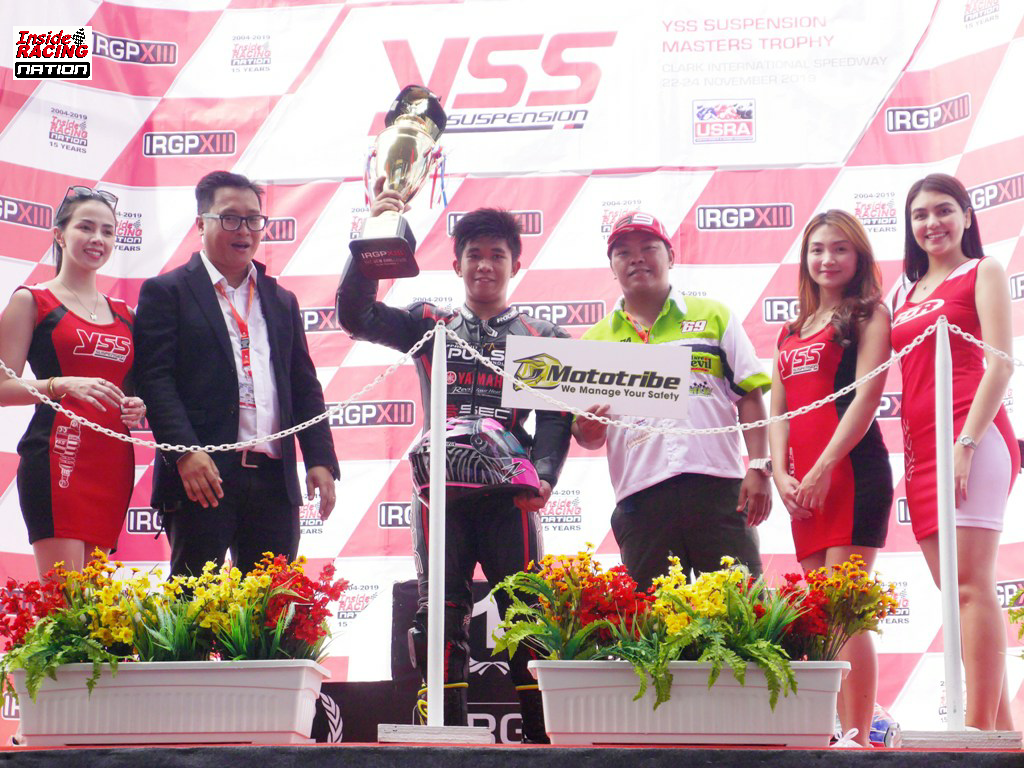 Vrei-ar Suba came up with a seamless performance during qualifying as he got the pole position in three IRGPXIII classes. Suba topped the qualifying results of the YSS Suspension Masters Trophy and Castrol Power1 Underbone EFI GP where he both raced for Phoenix-Yamaha-SEC. He also ranked first in the consolidated qualifying result of the NGK Spark Plugs Automatic Elite Trophy where he bannered KOSO-Yamaha.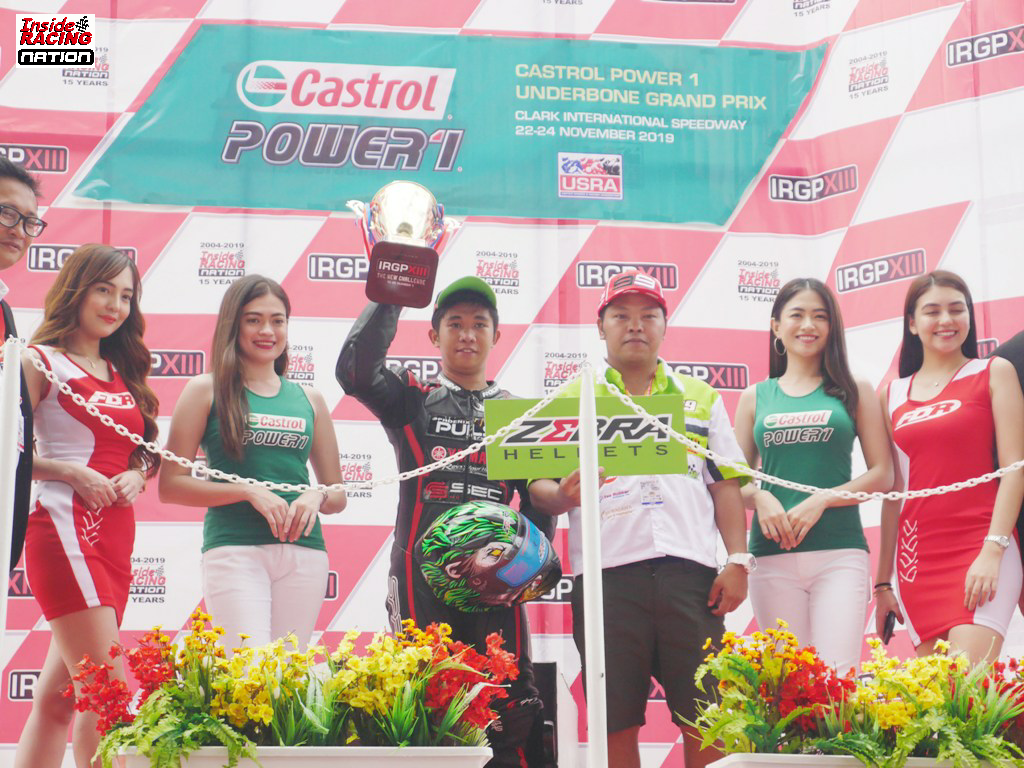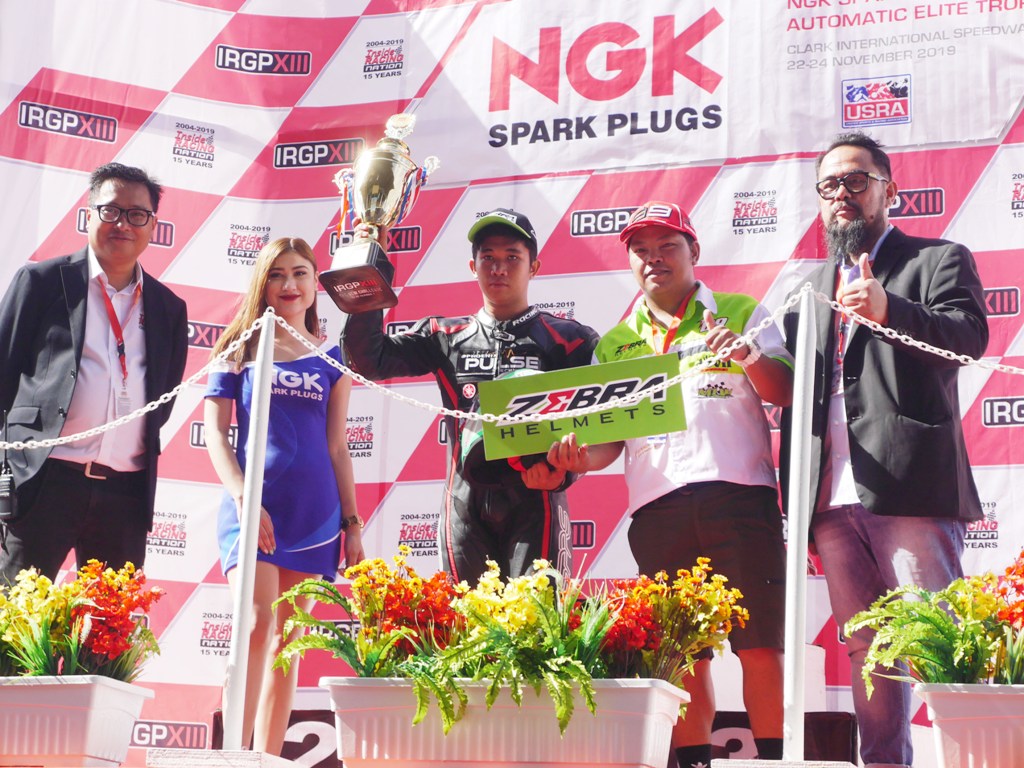 Kirk Tomas Dominguiano, another KOSO-Yamaha rider, qualified first in the NCY Automatic Trophy. Project Fi rider Christian Anderson got the pole position in the Phoenix PULSE Super Underbone Trophy while April King Mascardo of Suzuk-VMan was the polesitter in the Denoo Motorcycle Oil Super Underbone Elite Trophy.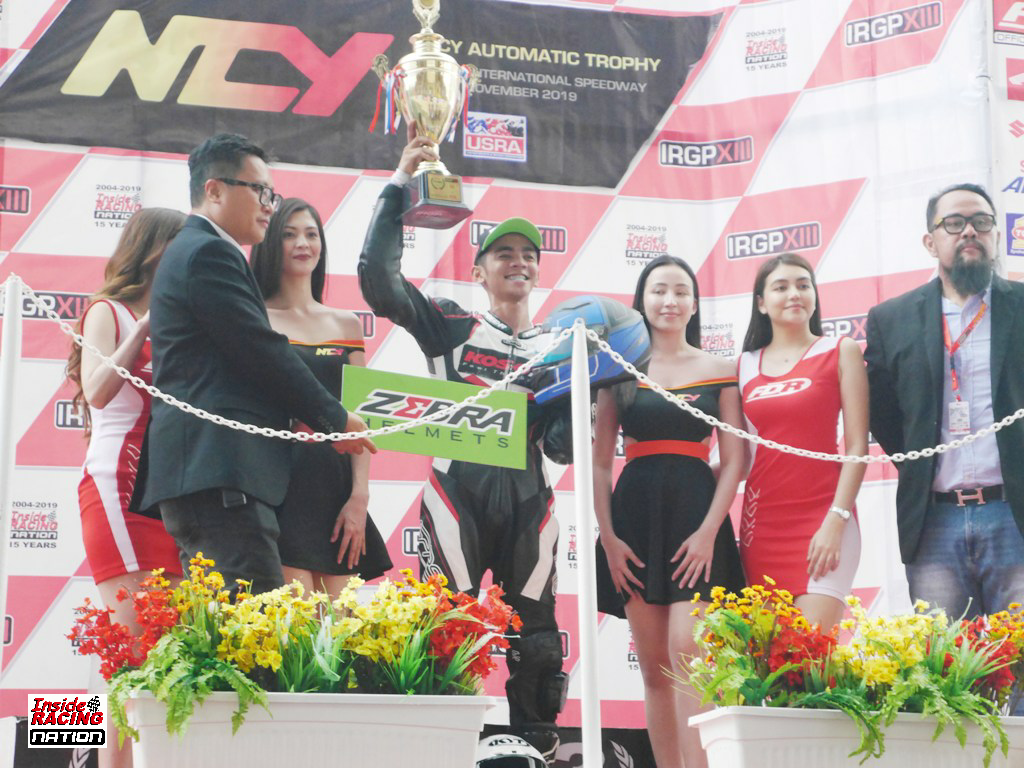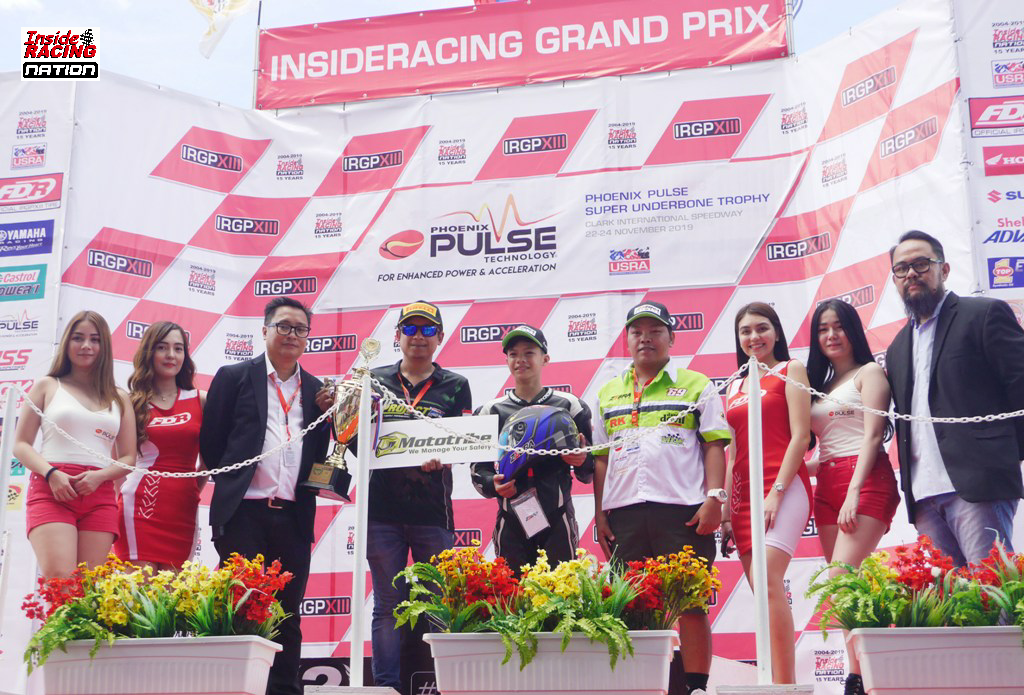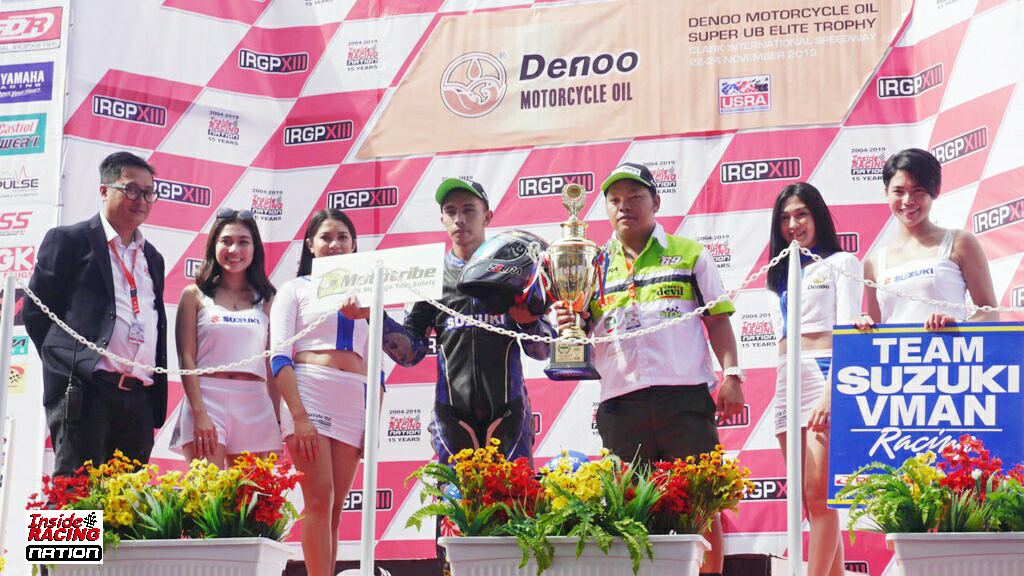 JVT's Tracy Soyangco got the best qualifying time in the Shell Advance Automatic GP. CABERG-MotoTan racer Josh Reuben Tan was the polesitter in the Motul MotoIR GP and Amber Torres of Faito-Yamaha was the fastest during the qualifying of the TOP 1 Evolution Matic Juniors Automatic Trophy.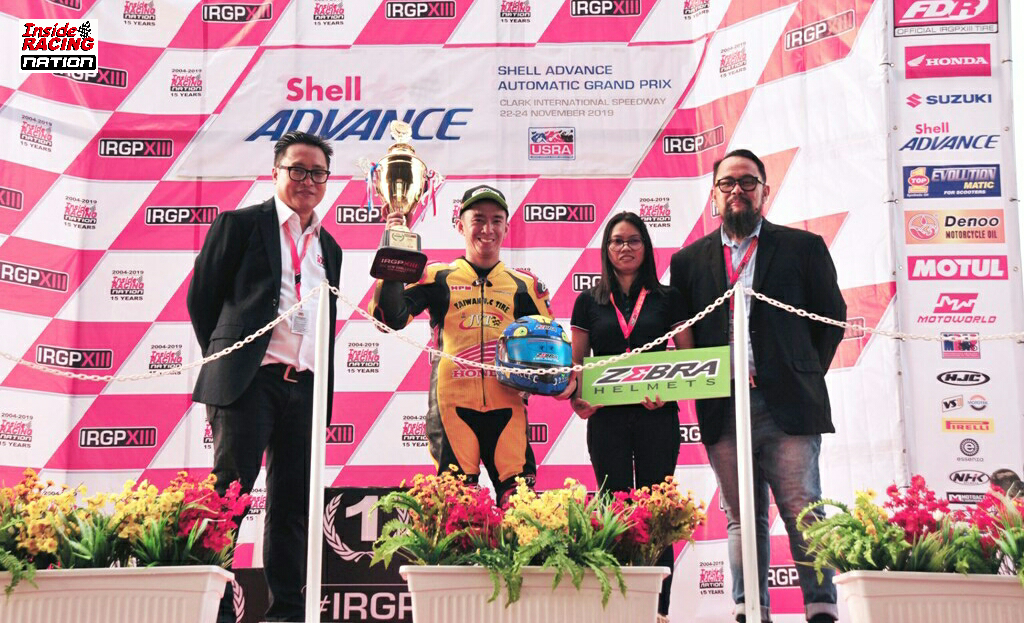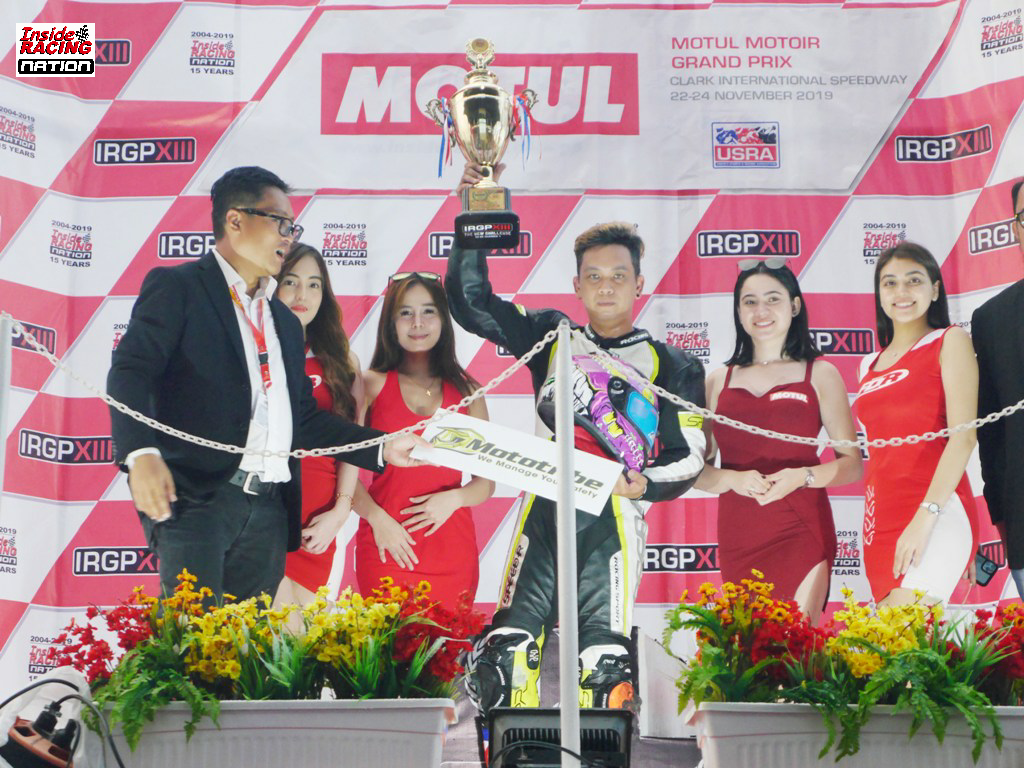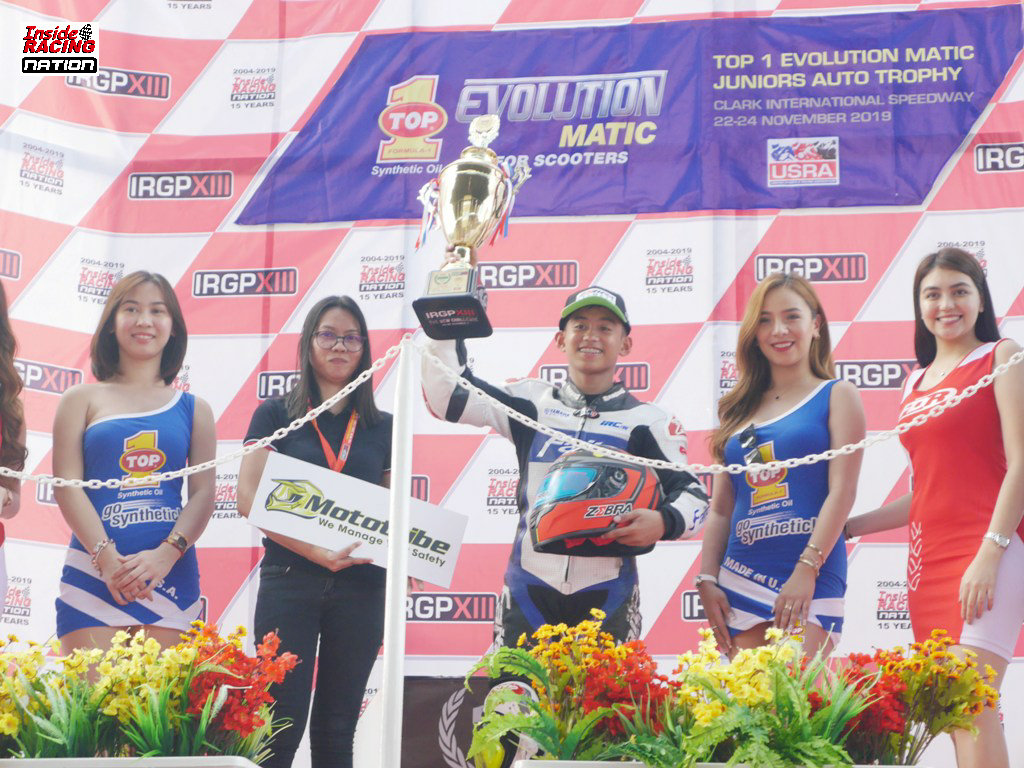 Just like in the past years, Zebra Helmets was the sponsor of the Pole Position award in IRGPXIII. The Zebra helmet brand is distributed in the country by Bostanten Corporation. Zebra lets you choose your helmets and satisfy your demands.
This was published in InsideRACING Magazine's Volume 18 Number 1 issue