Super Series Returns this September with the Support of Motul
Date posted on August 14, 2021
Share this
InsideRACING is staging its Super Series Championship this September 25 at the CIS Kart Track. This is after more than a year due to the pandemic and lockdowns. The last Super Series race was in October 2019.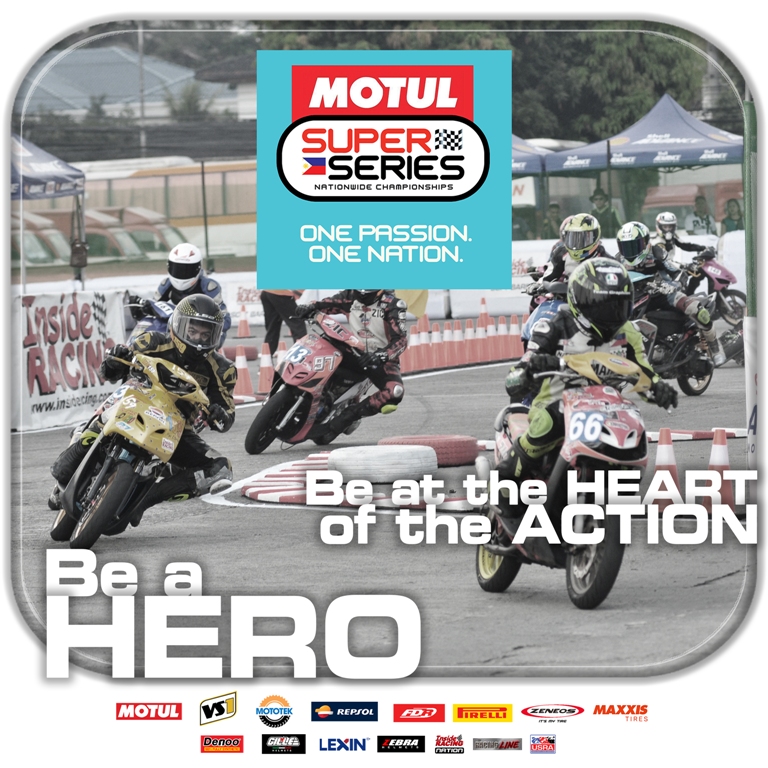 French oil brand Motul is the title sponsor of the Super Series. Motul is also sponsoring the MotoIR3 All Star class.
A world-class company specializing in the formulation, production and distribution of high-tech engine, Motul is recognized for more than 150 years for the quality of its products, innovation capacity and involvement in the field of competition. Motul is a partner to many manufacturers and racing teams in order to further their technological development in motorsports. Infiniteserv International distributes Motul products in the country.
As iron started to smelt, the performance requirements increased dramatically. As man went beyond steam engines and factories sprang up everywhere, as oil became essential, Motul went a step further.
Engineering limitations had started to fade when Motul started its very first enterprise in 1853. The Industrial Revolution had just turned the world upside down, Motul seized the opportunity by focusing on innovation excellence. Meticulously considering every step of the industrial process and envisioning automotive growth, Motul did not simply aim to create the right oil for the right purpose, Motul aimed to harness the knowledge gained at every step and use it to its ultimate potential by gathering together the most ingenious innovations.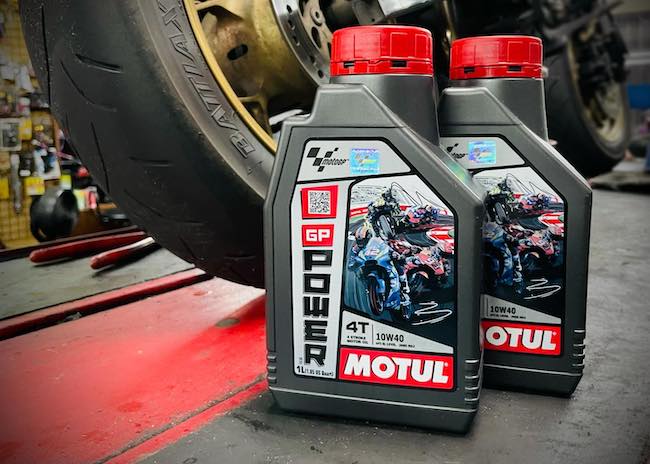 Constantly exercising its right to invent, Motul displays a dedication to the best, from its suppliers, through its innovation to its clients. From Pennsylvania's first oil rig to the brand's latest laboratory, the unfolding quest for improvement fuels the company day-to-day, innovation-to-innovation. 1966 was a hallmark year in Motul's pursuit of invention with the creation of Century 2100, the inaugural semi synthetic oil, hailed by the whole automotive sphere as the industry's next catalyst to high performance. Inspired by Motul's 300 victories in competition and enabled by this semi synthetic technology forerunner, the 300V product was born in 1971, becoming the very first fully synthetic oil on the worldwide market. Using today's technology, 300V is considered as the reference in motorsports.
In parallel to its automotive business, MotulTech has developed high performance metalworking fluids and lubrication products to address the highly demanding needs from the growing worldwide industrial business world since 1989.

Passion is what unites lovers of engineering to their machinery, the same passion that Motul puts into innovation. The Ingenuity connection established between Motul and its community, whether they are professionals or not, is the main key to achieving the unachievable, to pushing beyond common criteria and to fundamentally building long-lasting efficiency.
Backing their customers' projects is the promise that Motul makes to them in a way that no-one else would. Turnkey solutions are good and complete, but optimised answers are better. Motul's devotion breaks down boundaries and creates a real artistry, the artistry that only the unity of wisdom and experience can create, the artistry that never rests, the artistry that is always evolving.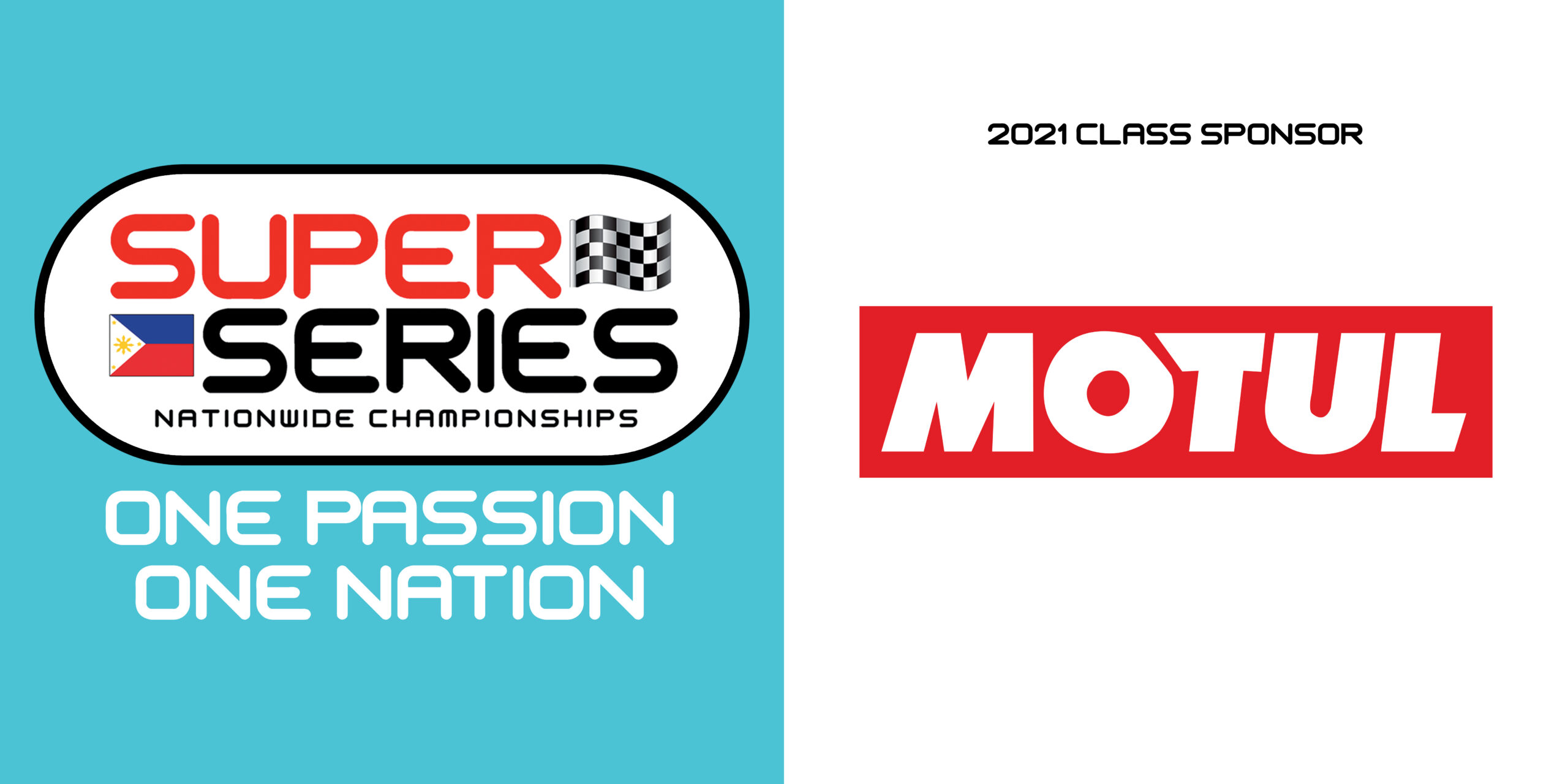 The Motul MotoIR3 All Star class is highly anticipated as racing stars battle on board Kayo MiniGP Bikes. It's exciting to see prominent riders race using the same bikes which are different from the superbikes, underbones or scooters that they are used to riding. The level of competition is high as the riders in this category have been champions with some even having international racing experience.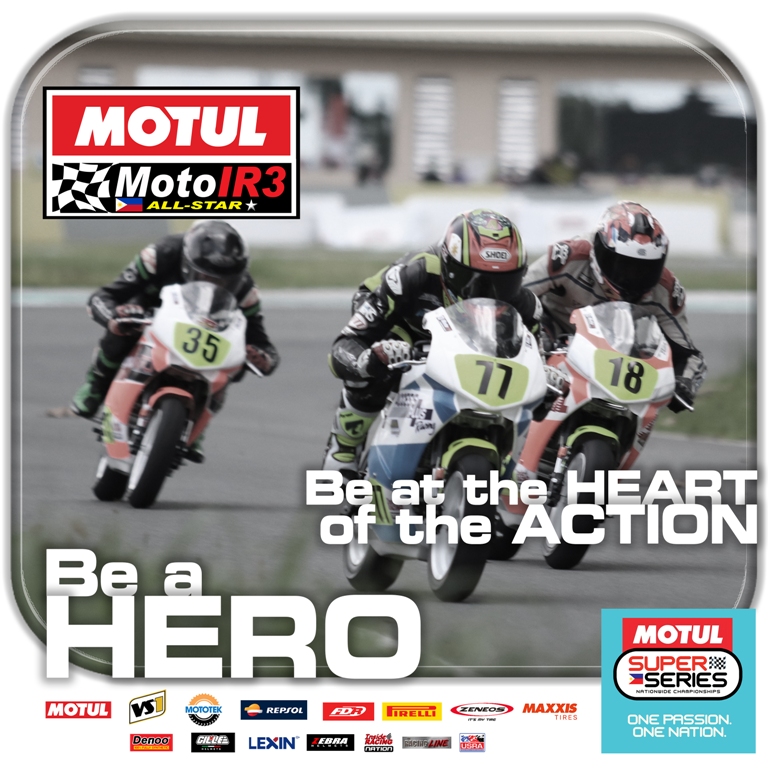 The USRA-sanctioned Motul Super Series also has underbone, scooter and stand up scooter categories which race fans can look forward to.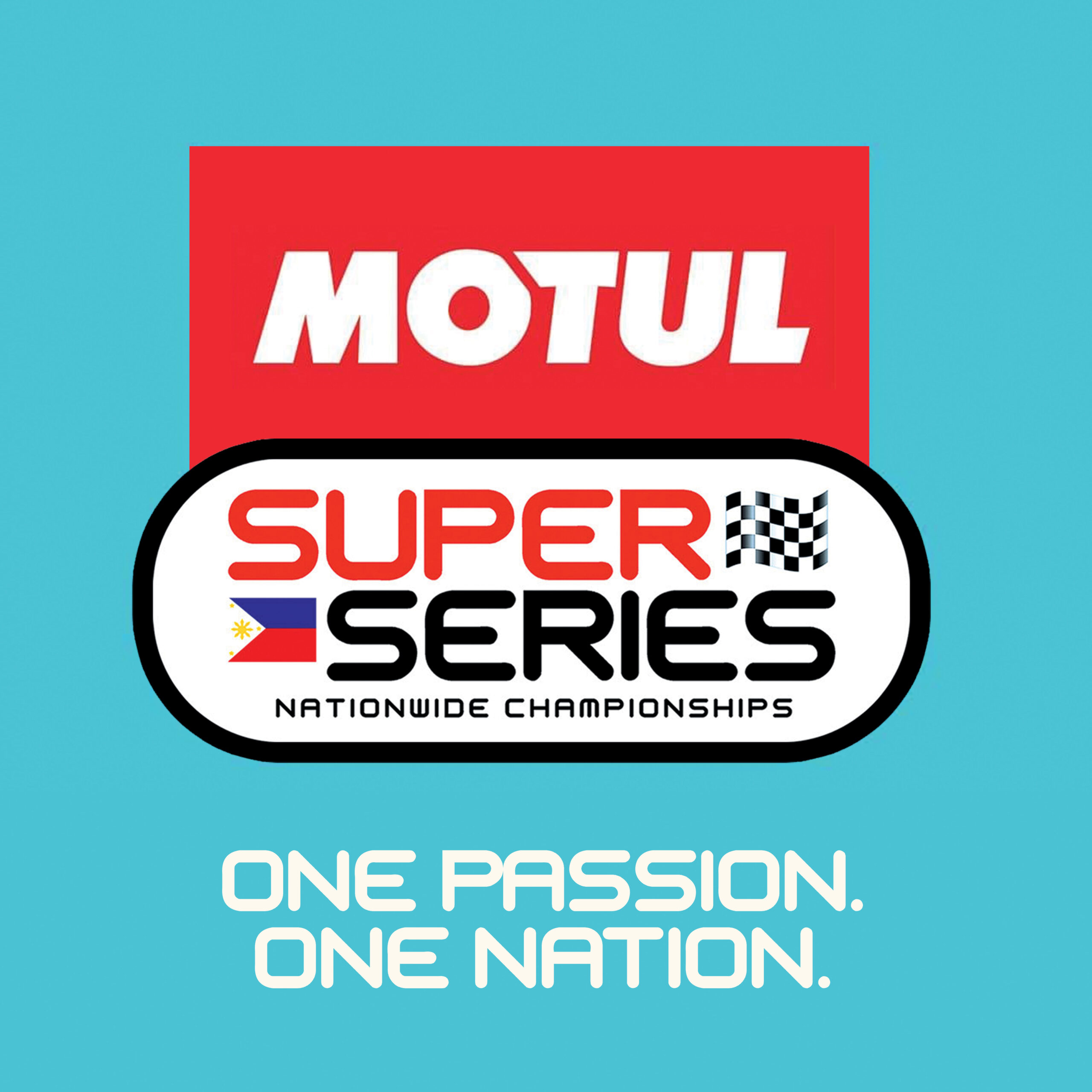 In response to inquiries, IR is exploring to add Maxi GP (Aerox/NMAX only open 185cc or stock) and Sealed 115 SP (Novice & Beginner only) combined grid but separate awards on the September 12 Motul Super Series if there will be a minimum of 6 riders each by end of August.
Tire partners are FDR, Maxxis, CST, Pirelli and ZENEOS. Event partners are Denoo, LEXIN, Gille and Zebra Helmets.
For more details about the Motul Super Series and registration, please contact 09453355520.
Thank you for visiting insideracing.com.ph. While you are here, kindly don't forget to click on our advertisers ads above, visit their site and consider them for your motorcycling needs. It will help us a lot.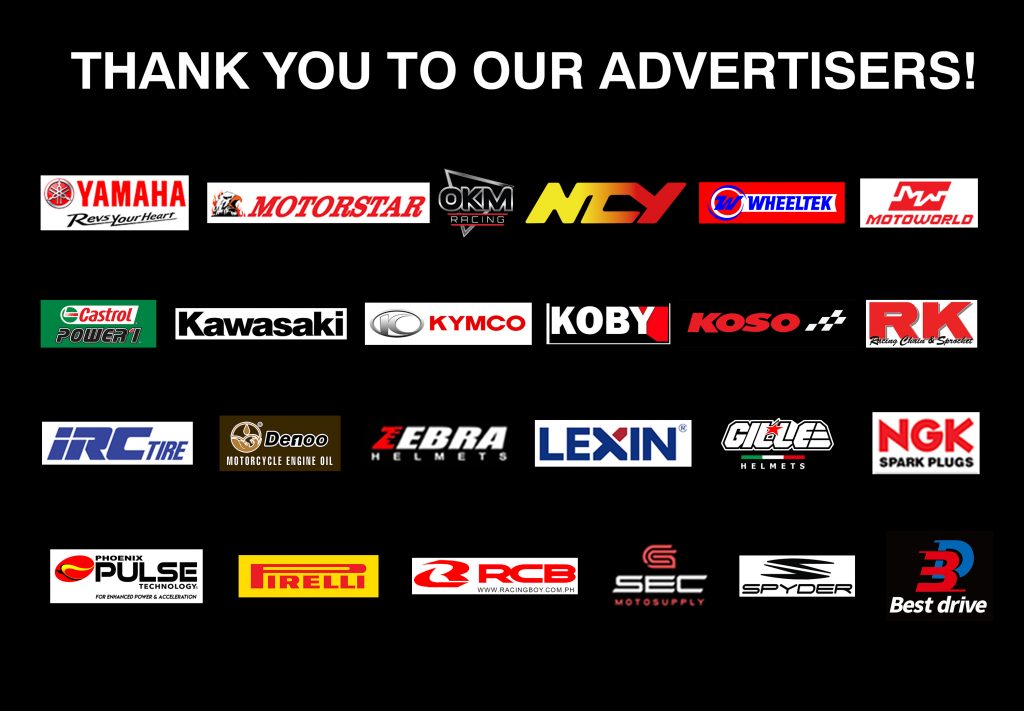 You can also order a copy of our monthly print magazine for more riding contents to read and enjoy at your leisure anytime by clicking here.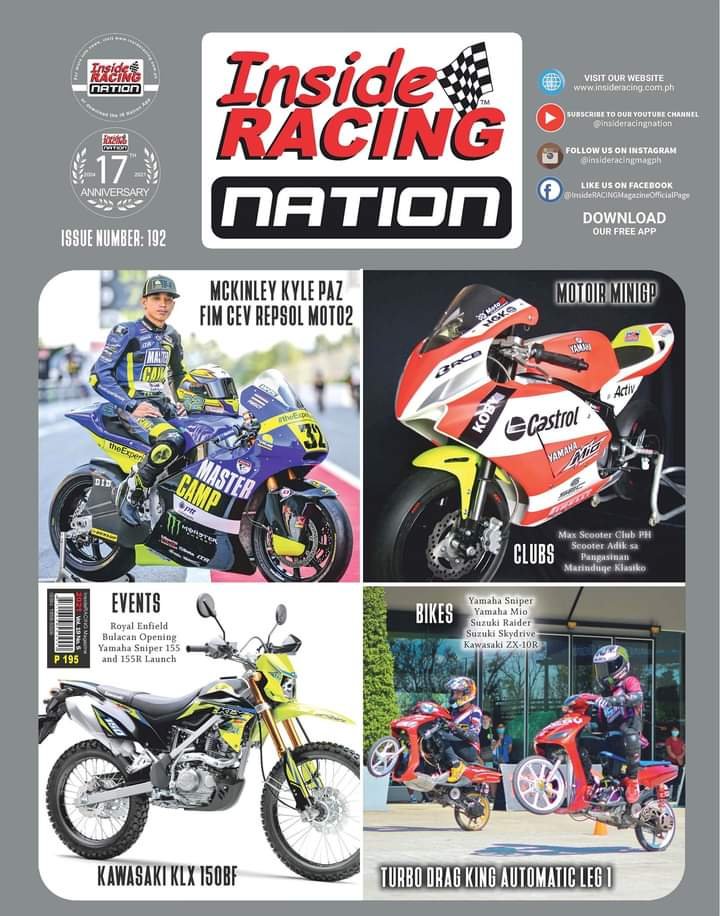 You may also express your thought below through the comment section. You may also follow us on Facebook, on Instagram @Insideracingnation or subscribe to our YouTube channel.