SUPERBIKE RIDERS AND BIG BIKE CLUBS SHOW GREAT SUPPORT TO SIDO MOTORAD WRD CUP
Date posted on June 1, 2015
Share this
Aside from the national races for superbikes, underbones, and scooters and the MotoIR race, the second round of the 2015 Philippine Motorsports Championships featured the Sido Motorad WRD Cup which was a massive success with the participation of a great number of superbikers and big bike clubs who rode to the Clark International Speedway last May 24.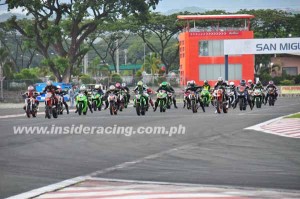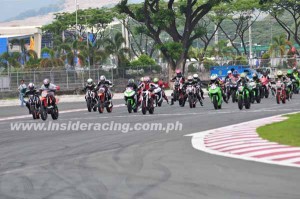 The Sido Motorad WRD Cup aims to promote superbike racing in the country and gives a chance for new and beginner riders to develop their racing skills and gain track experience. It features SBK (998cc to 1200 cc), Supersport (600cc to 899cc), Super Light Weight 650cc (single and twin cylinder) and Light Weight 200cc to 400cc (single and twin cylinder) classes which all raced in 2 heats. The Sido Motorad WRD Cup has 2 grids, one for the SBK and Supersport classes and another one for the Super Light Weight and Light Weight categories.
The event was not just an individual competition as the clubs represented by the racers also garnered points and a club champion for every category and overall were awarded.
With the success of the first Sido Motorad WRD Cup, indeed superbikers and enthusiasts are looking forward to more races.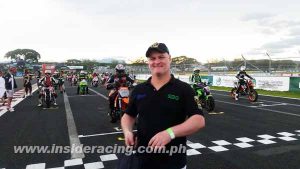 More details and pictures will be published in InsideRACING Magazine Volume 13 Number 6.
Sido Motorad WRD Cup Results:
SBK
Class A
1 Josh Shepley (Kawasaki ZX10R) – CRC
2 Rg Romero (Ducati 1199) – Motorad-WRD Racing Team
3 Michael David (Kawasaki ZX10R) – CRC
Class B
1 Marvin Caspe (Kawasaki ZX10R) – Adventure Team PH
2 Joel Aparis (Kawasaki ZX10R) – Club MR
3 Antonio Cruz (Kawasaki ZX10R) – MCR
Class C
1 Allan Sampang (Kawasaki ZX10R) – CRC
2 Dex Canaveral (Kawasaki ZX10R) – Titans
3 Darwin Pendon (Aprilia RSV4) – Club R
Category Champion – Cabalen Riders Club
SuperSport
Class A
1 Jay Razon (Kawasaki ZX6R) – TKK
2 Loyd De Jesus (Yamaha R6) – Club MR
3 Tim Tang (Ducati 899) – AngelesCity Ducati Club
Class B
1 Arturo Lavarias (Yamaha R6) – CRC
2 Ian Jason Diego (Yamaha R6) – MCR
3Jayson Romey (Honda CBR600) – Club MR
LW650
1 Mickey Mazo (KTM 690) – Motogarage
2 Jhun Lacson (KTM 690) – Club R
3 Wilfredo Apinado (Kawasaki ER6N) – Titans Racing
Category Champion – Motogarage Performance
SL400
Class A
1 Amarjit Sanghera (KTM 390) – ART
2 Jordan Gaw (KTM 390) – Adventure Team PH
3 Aaron Vergara (KTM 390) – Dukers PH
Class B
1 John Ubay (KTM 390) – Adventure Team PH
2 Ed Orlan Ramirez (KTM 390) – Club R
3 Liberato Vilog (KTM 390)
Category Champion – Adventure Team PH
SL250 Class A
1 Darwin Macaraeg (Kawasaki Ninja 250) – Club MR
2 Johndee Tagoon (Kawasaki Ninja 250) – Club MR
3 Don Soltez Kawa (Ninja 250) – Pinoy Ninja
Class B
1 Dong Compredondo (Kawasaki Ninja 250) – Ninjaddicts
2 Domingo Averilla (Kawasaki Ninja 250) – Ninjaddicts
3 Raphael Flores (Kawasaki Ninja 250) – Ninjaddicts
Category Champion – Ninjaddicts
Overall Club Champion – Club MR