Suzuki Asian Challenge: Mascardo podiums in Buriram!
Date posted on May 7, 2016
Share this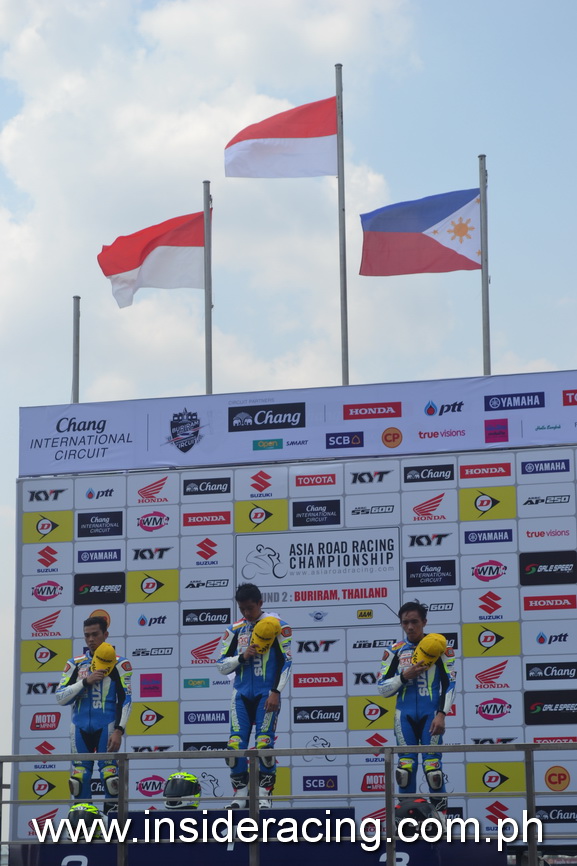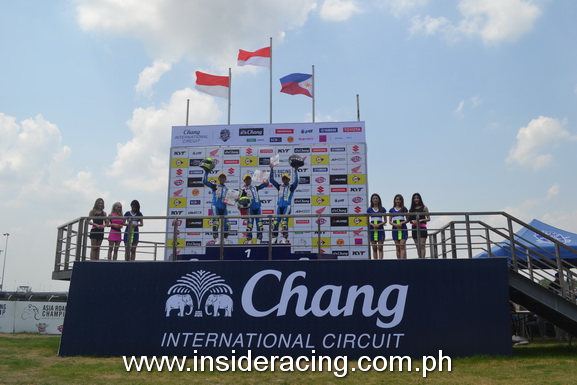 ***IR UPDATE: Mascardo finishes third on the race track and was awarded the 3rd place trophy during the awarding, but after thorough deliberation, he gets penalty points awarded against him after the race. He now slides a couple of places down.***
April King Mascardo once again proved his consistency by getting the 2nd runner up trophy here in Buriram, Thailand. In fact, Mascardo was leading right before the last corner wherein he committed an error in cornering which made him slip two places down but still good for a podium slot. That would have been his first win representing Team Suzuki Pilipinas in the Asia Road Racing Championship's Suzuki Asian Challenge. Nevertheless, it was the third podium for the young racer representing Vman Racing in Davao City. He completed the 7-lap race at the Chang International Circuit in 16 mins and 11 secs, just 0.133s behind the winner Muhammad Sapril. Up and coming racer Eane Jaye Sobretodo proved to be one of the biggest revelations as the newest team member manager to end up in 5th place in this unfamiliar race track. Mario Borbon of BMR finished in 8th place.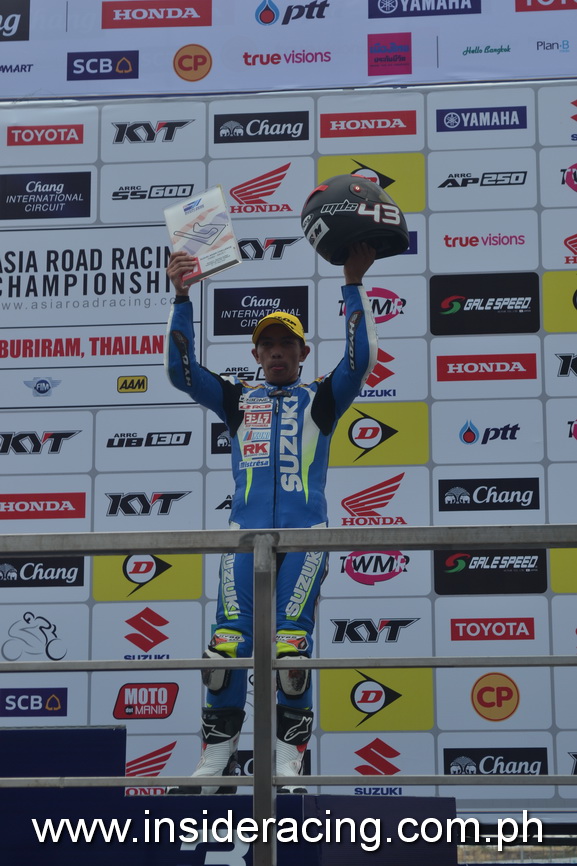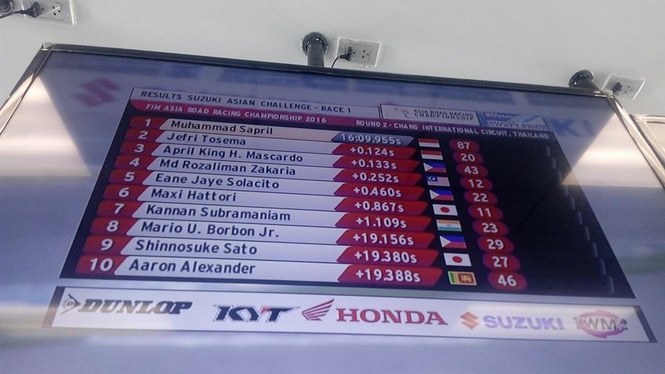 Race 2 is tomorrow 1:15 p.m. local time.
Catch by the minute updates at our official Facebook page at . The three riders from Team Suzuki Pilipinas are on the cover of this month's issue.