2020 Suzuki Burgman Street First Ride Review – Brisk and Adequate
Date posted on November 25, 2020
Share this
The newest maxi-scooter, the Suzuki Burgman Street, is a fresh entry into the scooter market. While a scooter with a not so big engine but with full size maxi-scooter body and amenities is new here in the Philippines, it is a well established segment in European countries like Spain and Italy where the scooter is a major form of daily transportation.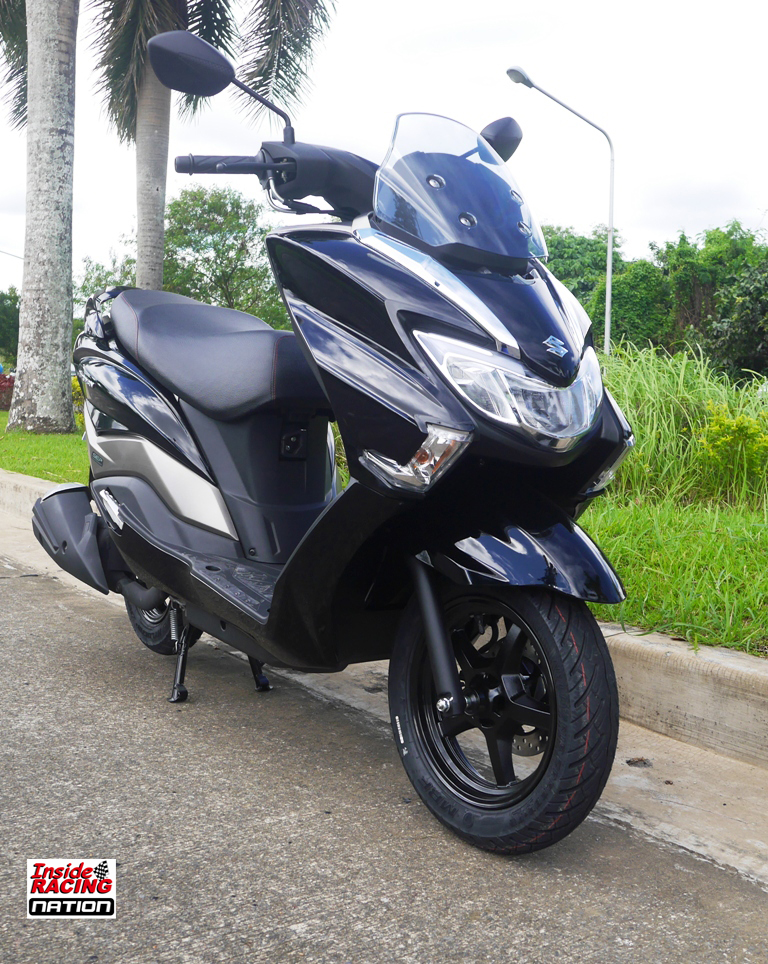 For more than a decade now in Europe, you can see models from the European, Japanese and Taiwanese brands with full-sized maxi-scooters but only sporting 125cc engines. This is because the urban commute does not require top end performance but rather comfort, economy and practical features.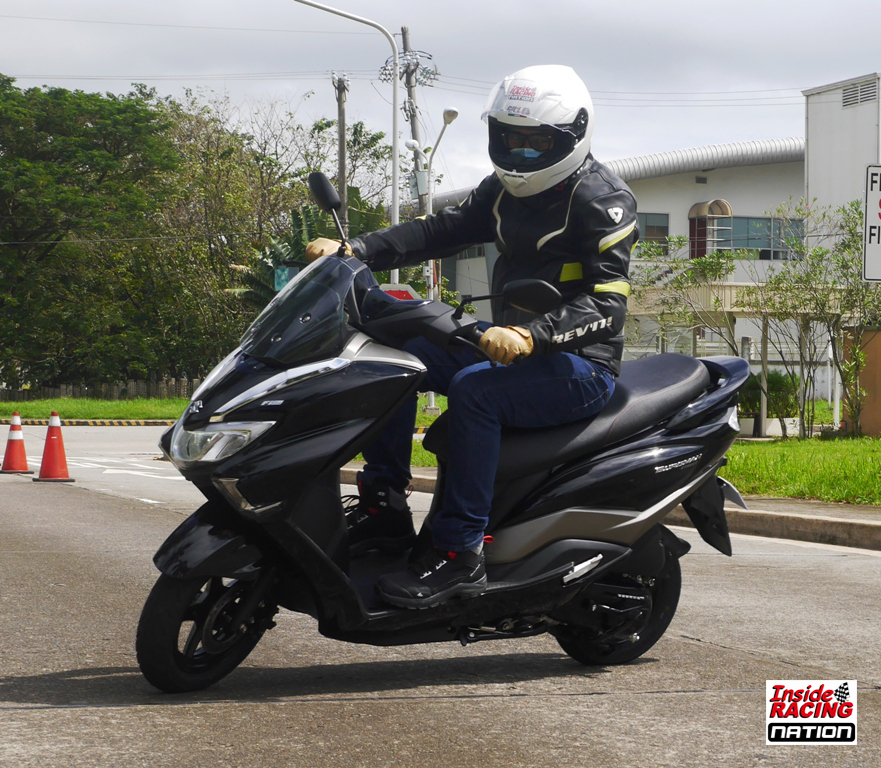 And this is what the Suzuki Burgman is offering to Pinoys now.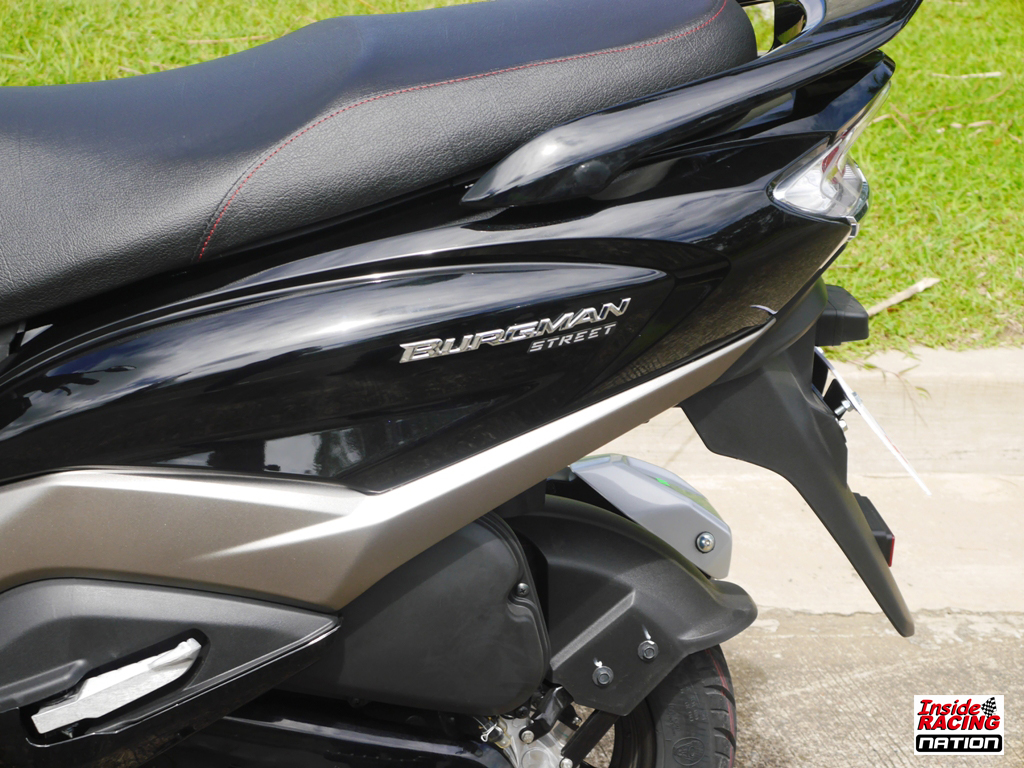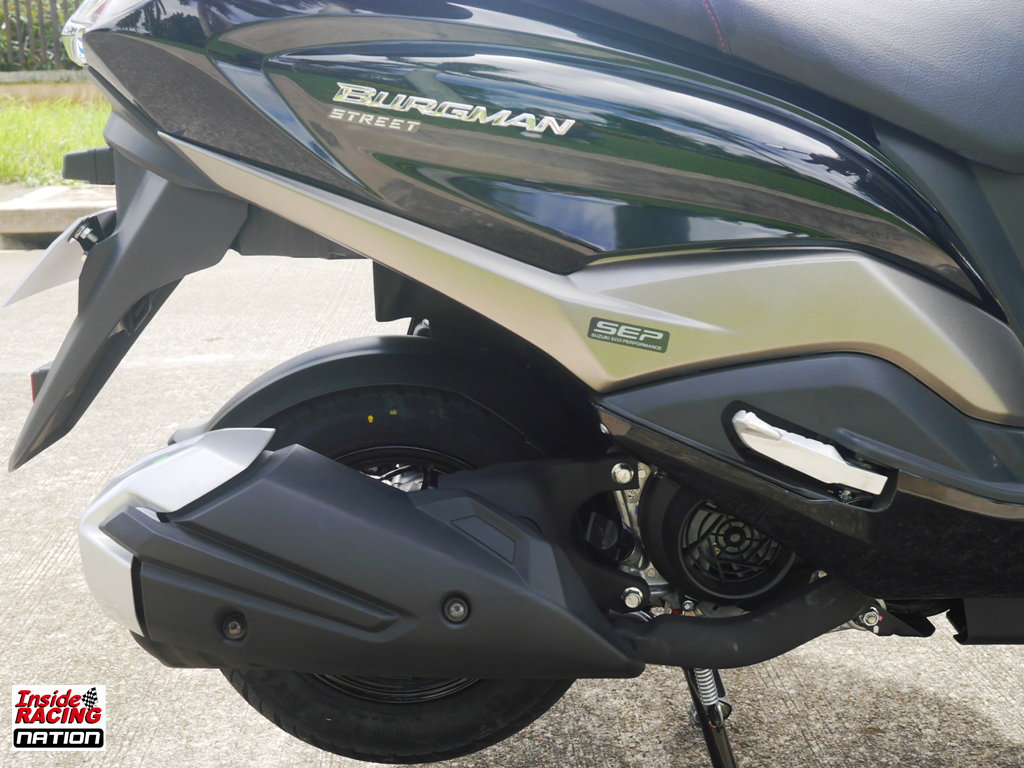 It is wide with more body coverage and a standard windshield. The seat is also wide and comfortable compared to smaller scooters of the same engine displacements and the fit and finish are high.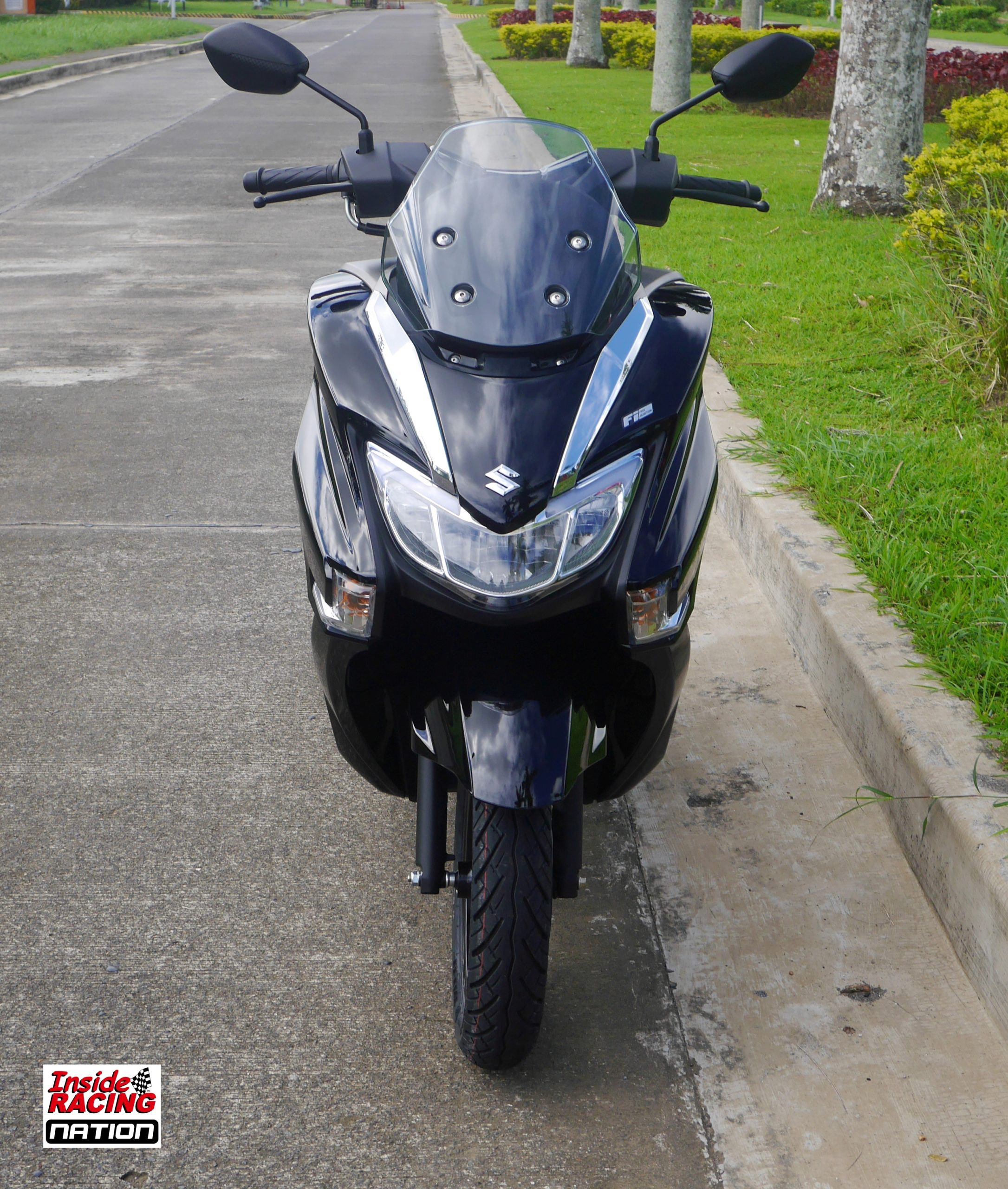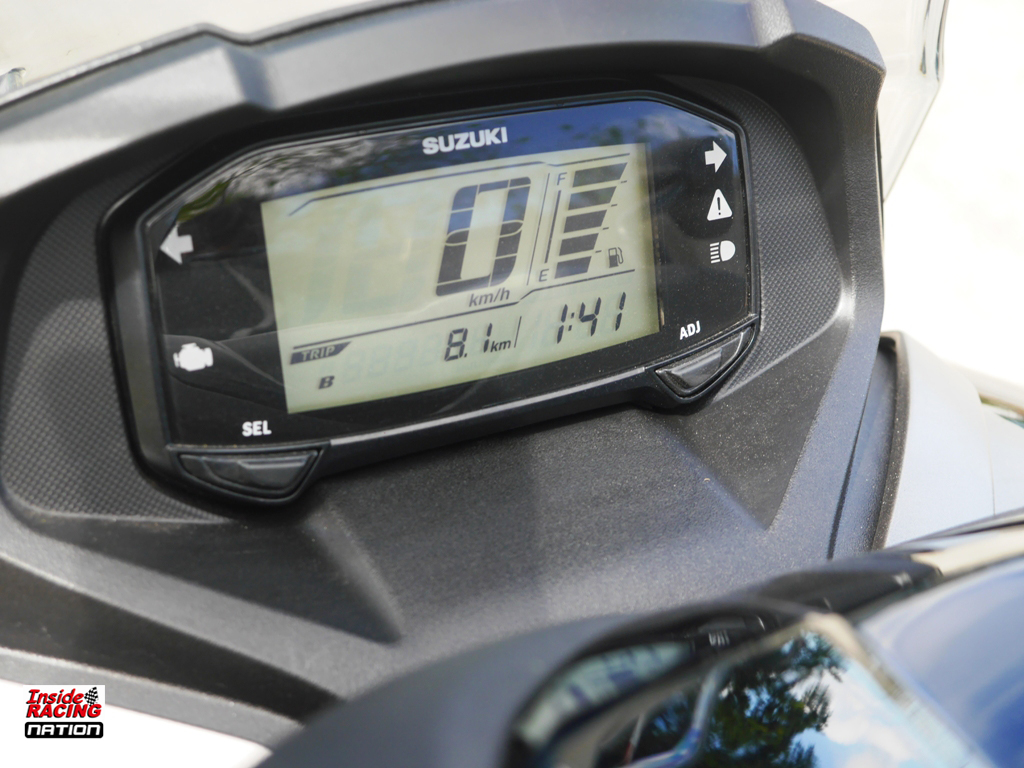 It is also equipped with advanced features like a multi-function digital instrument panel, combined brake system, one-push central key locking, kill-switch, and 2-liter lidded front glove box with charging port.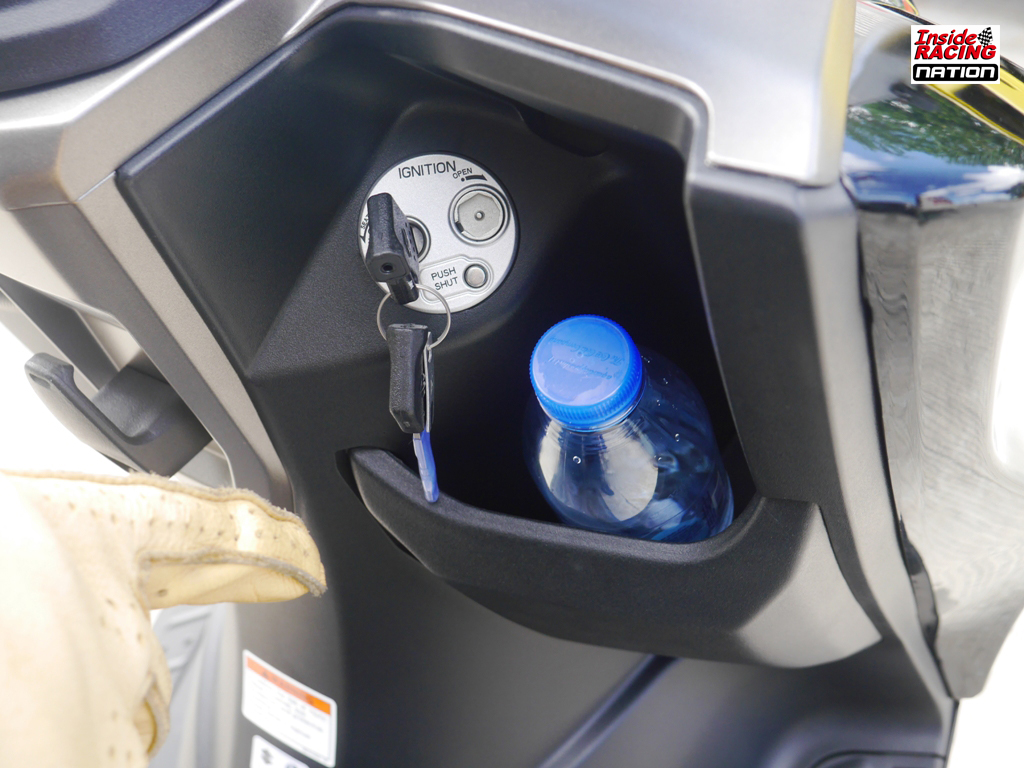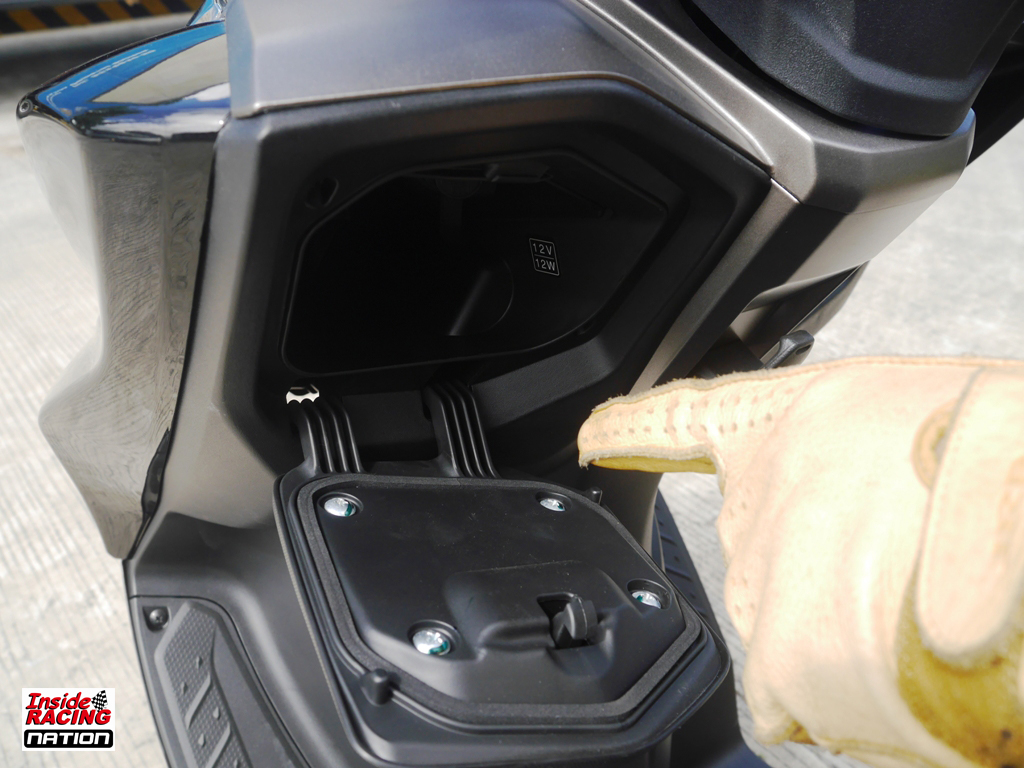 The color choices are also elegant and luxurious with Suzuki deciding not to embellish the body with gaudy stickers and logos. The chrome trims help to give it a more upscale luxurious look.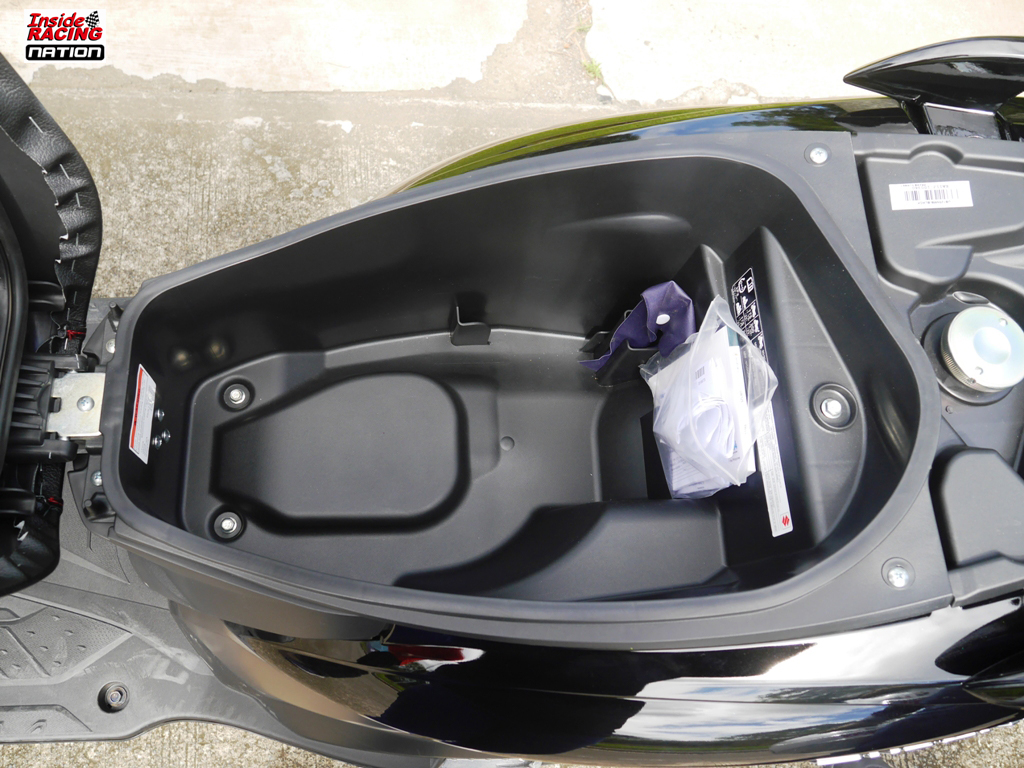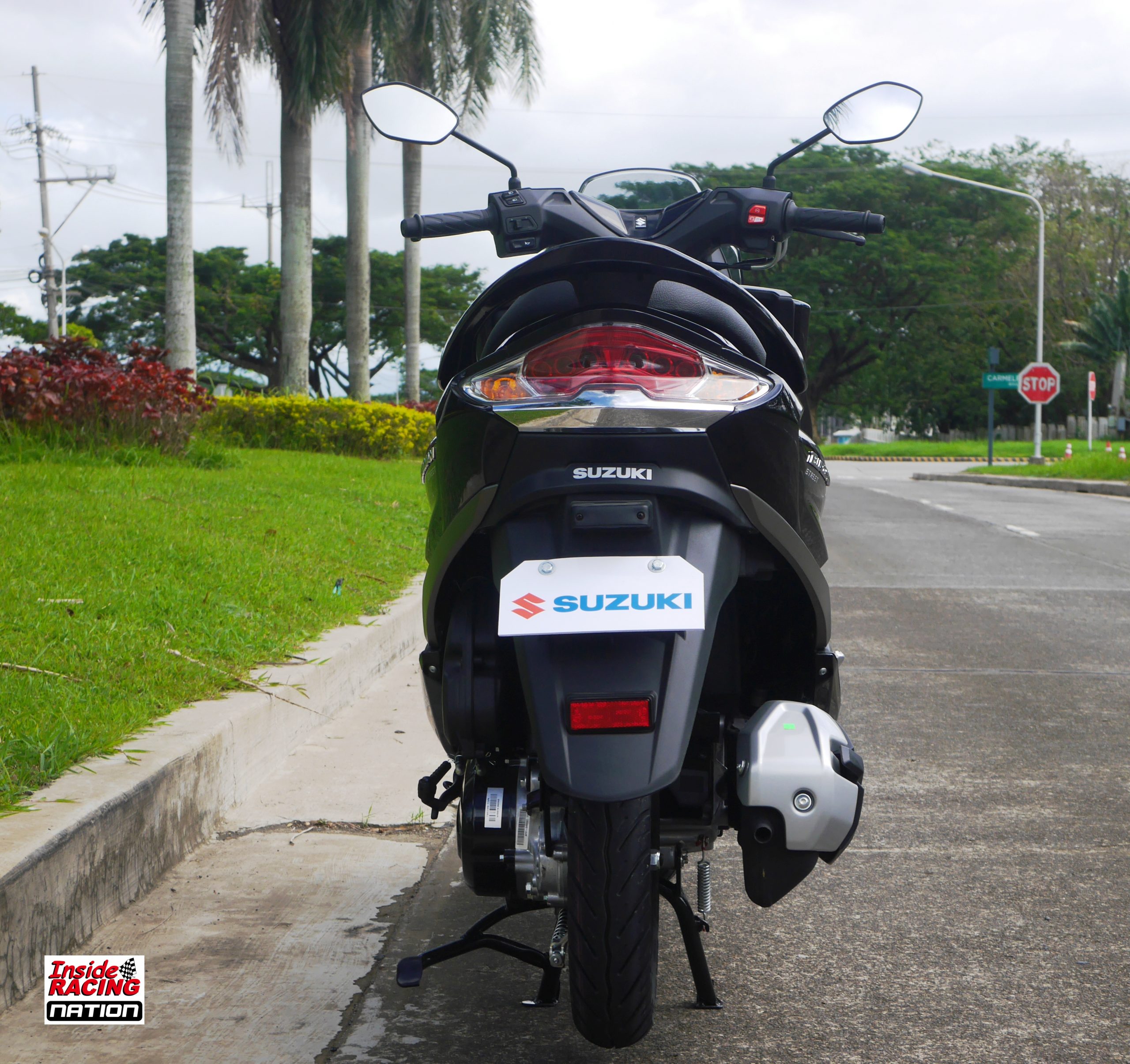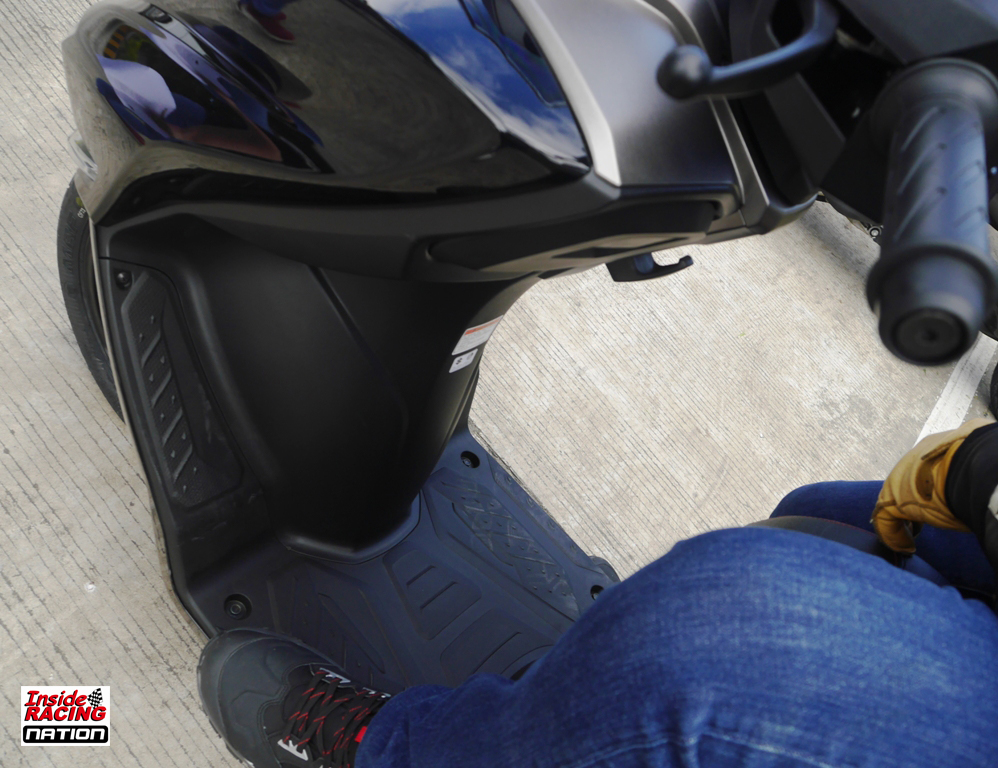 Acceleration to 45kph is not as fast as other 150cc scooters and even compared to some 125cc scooters with less body and features because it is simply heavier.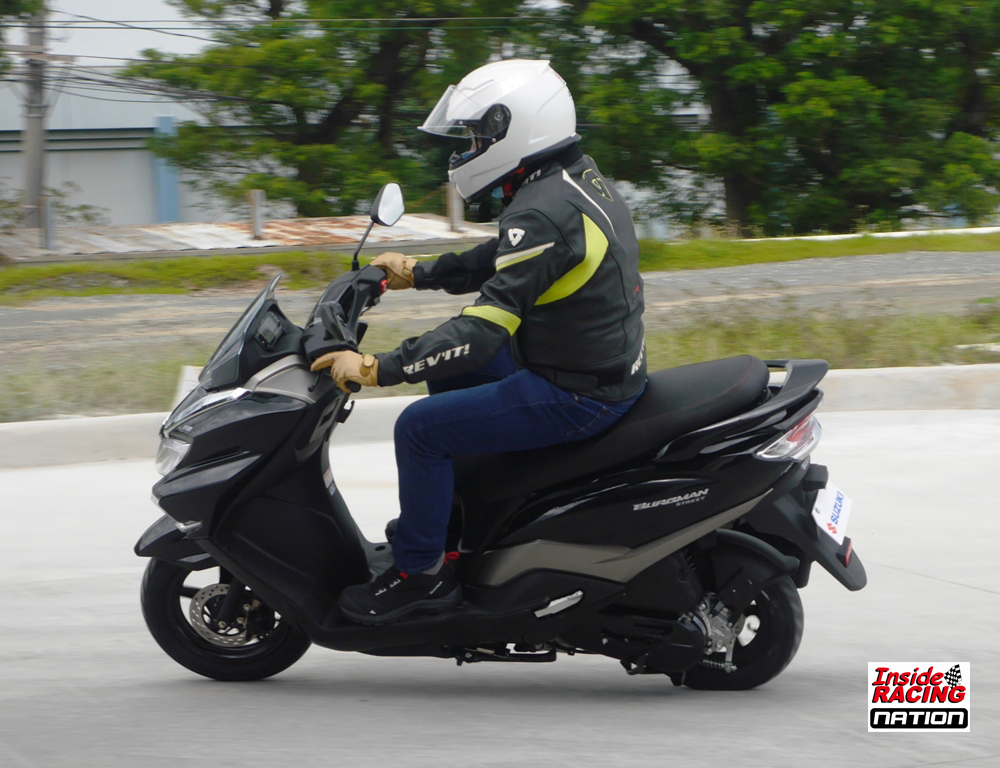 However, it is not slow…brisk and adequate are more appropriate. Just enough to smoothly get you away in your daily urban commute.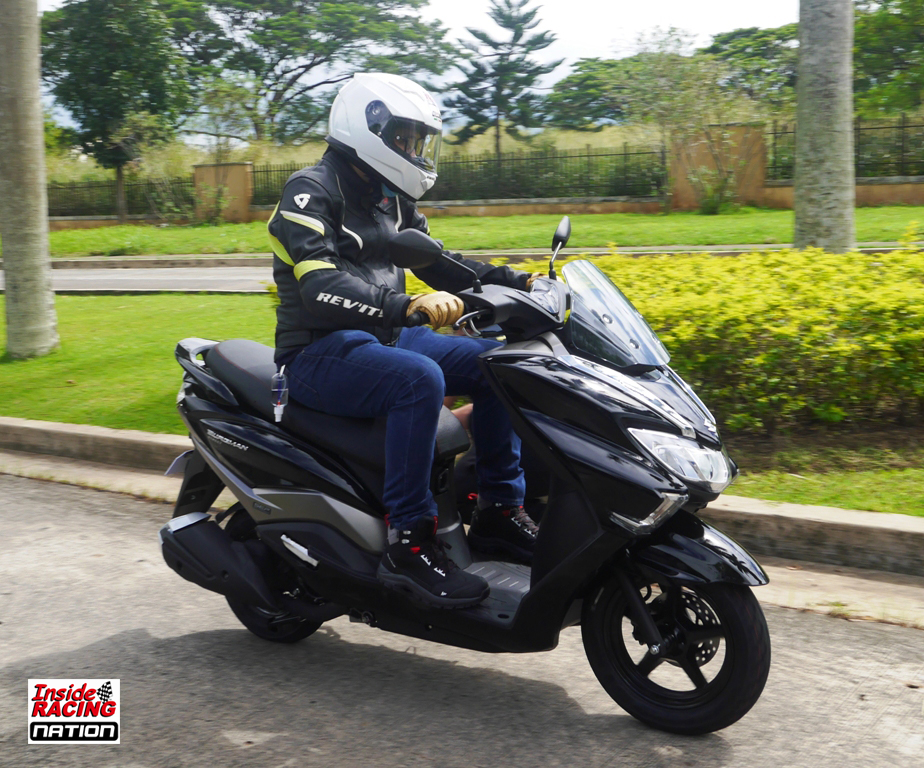 Once you get to 50 kph, you don't feel the engine's lack of power anymore as it can easily accelerate you up to 65 kph before waiting to reach its top speed of at least 92 kph during our brief test ride.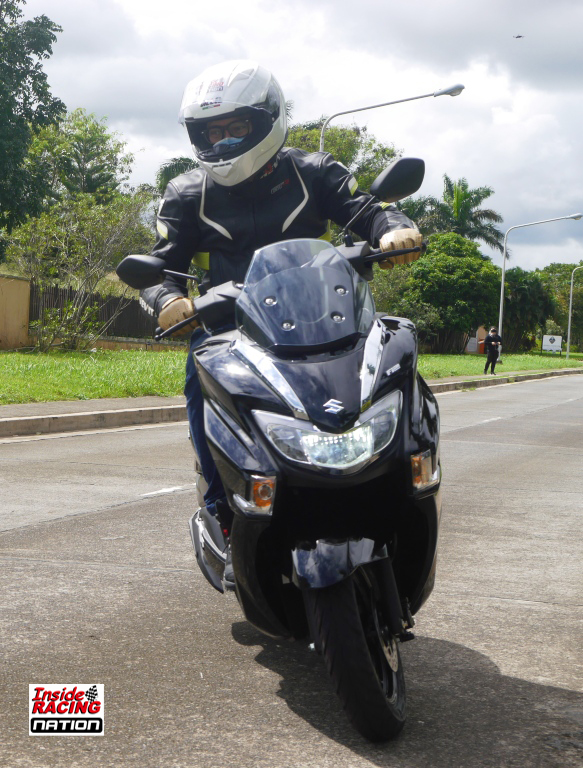 Also, I think the smaller 10-inch rear wheel is the optimal diameter as going bigger will tax the engine given the weight that it needs to push.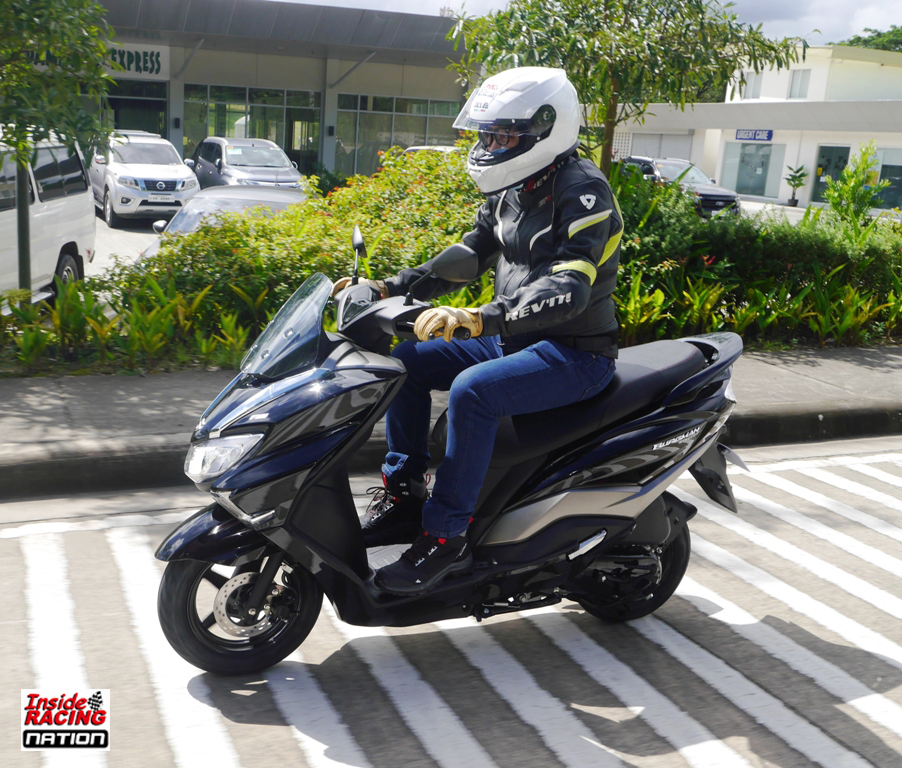 The combi-brake helps it to stop better than you expect from the 12-inch front and 10-inch rear wheel. Although ABS will be welcome, I believe it will drive up the cost. Maybe when the 150cc version comes out, it will have ABS, but for sure you will need to shell out more than P100k for that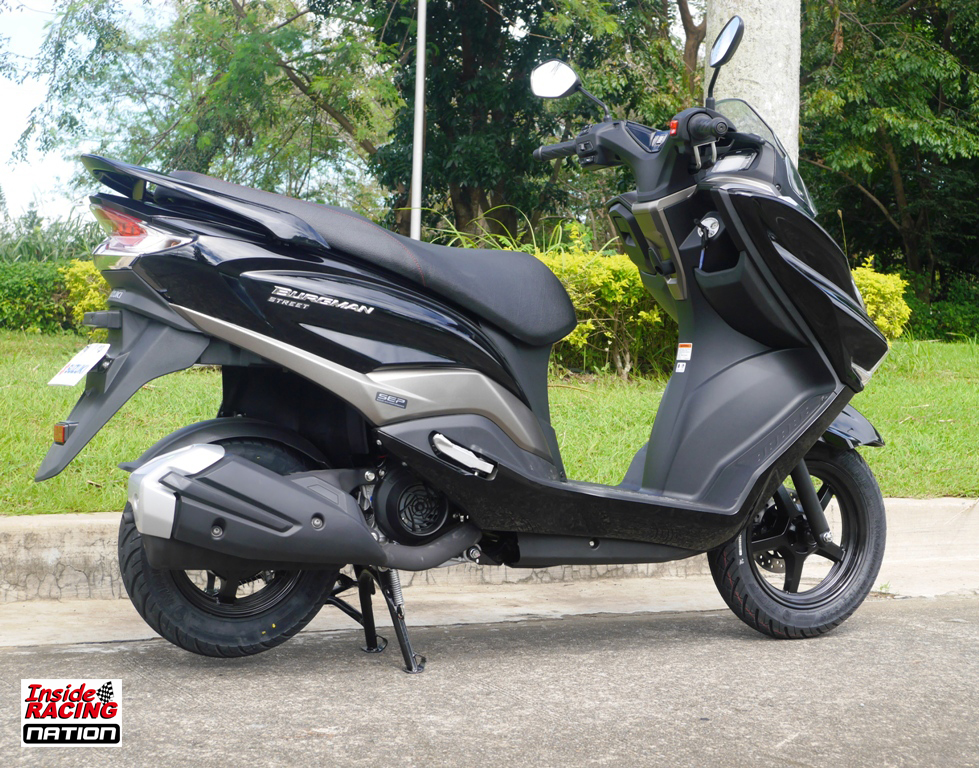 I really like the quality, fit and finish! The heavier leather-like seat material, the digital dash, the front compartments, the small panel gaps, deep paint and premium plastic texture and the refined engine note all combine to give the Burgman Street a more expensive feel than the asking price!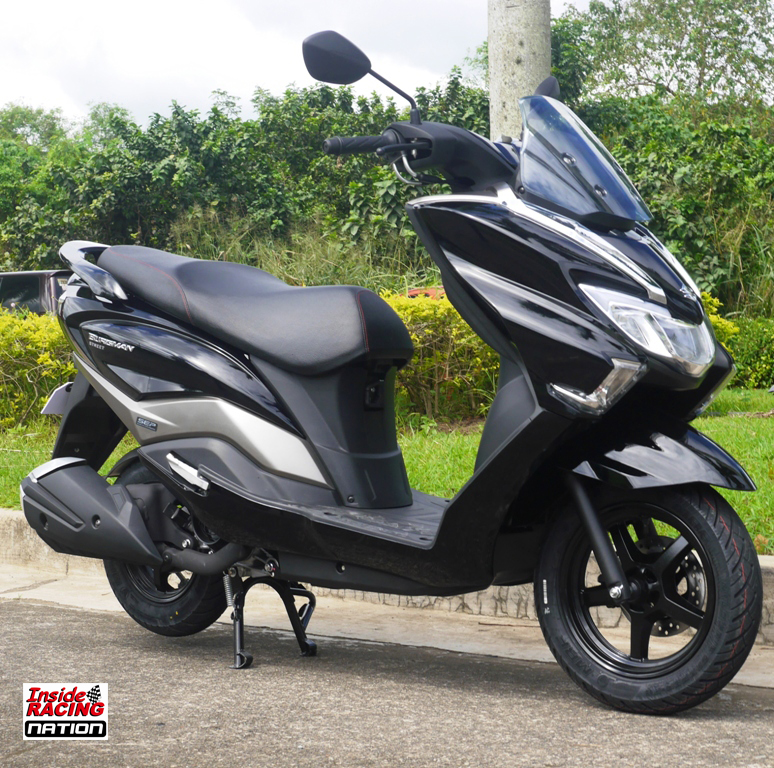 One of its advantage over its 150cc rivals is that it has flat floorboard instead of a tunnel that allows for more cargo hauling capability.
It is a definite upgrade from the 110-125cc scooters. Maybe not on the same level in performance as the other 150cc maxi-scoots but it is definitely on par in terms of features and comfort.
To me it is a "feel good" purchase! The buyer will surely smile when he looks down while riding it because he will know that he's got a better looking and more comfortable scooter for P76,900!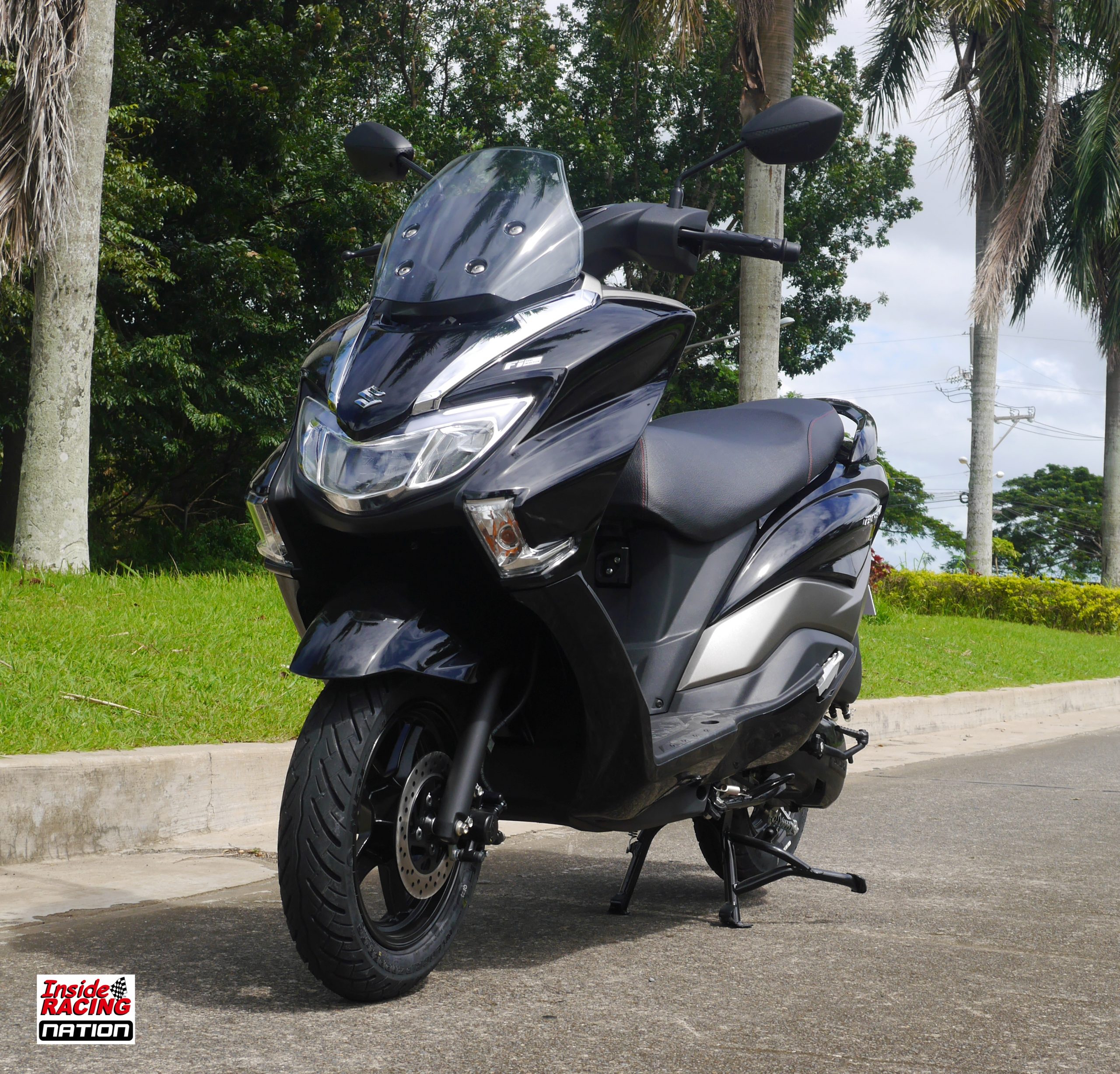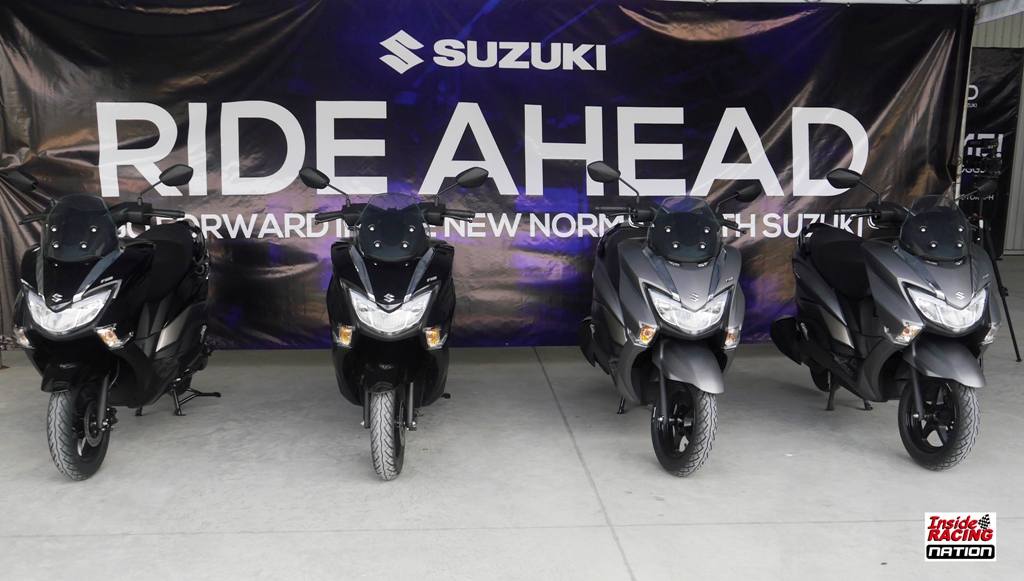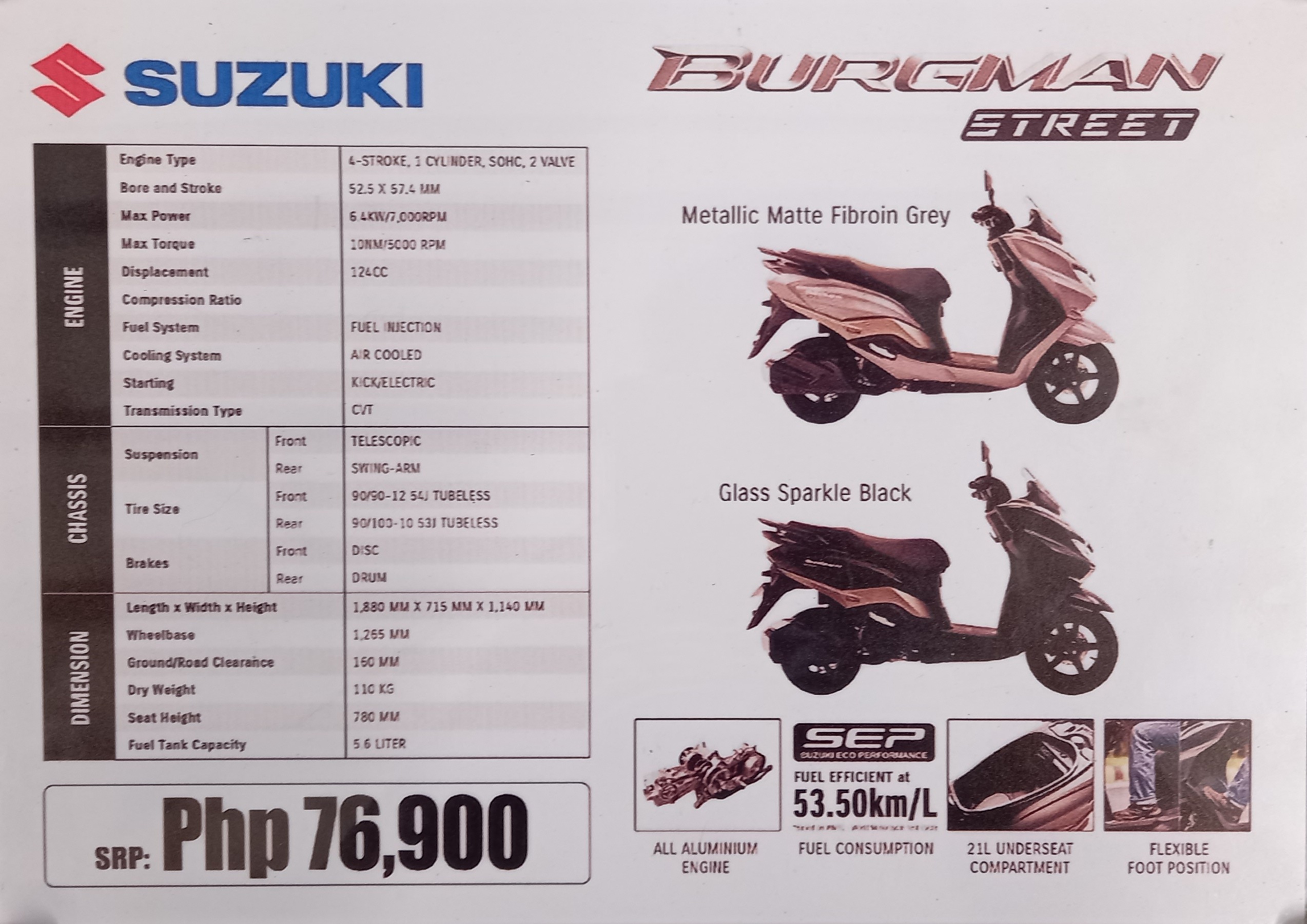 Thank you for visiting insideracing.com.ph. You may express your thought below through the comment section. You may also follow us on Facebook, on Instagram @Insideracingnation or on our YouTube channel.