2012cSuzuki GD 110 Ride Review – Charming, comfortable and able commuter
Date posted on June 27, 2019
Share this
In today's complex and stressful world, it is refreshing to have a pure and charming little motorcycle like the Suzuki GD110. It brings you back in time when practicality and simplicity were enough while giving you modern day reliability, economy and safety. It is one of the best commuter bikes of 2012!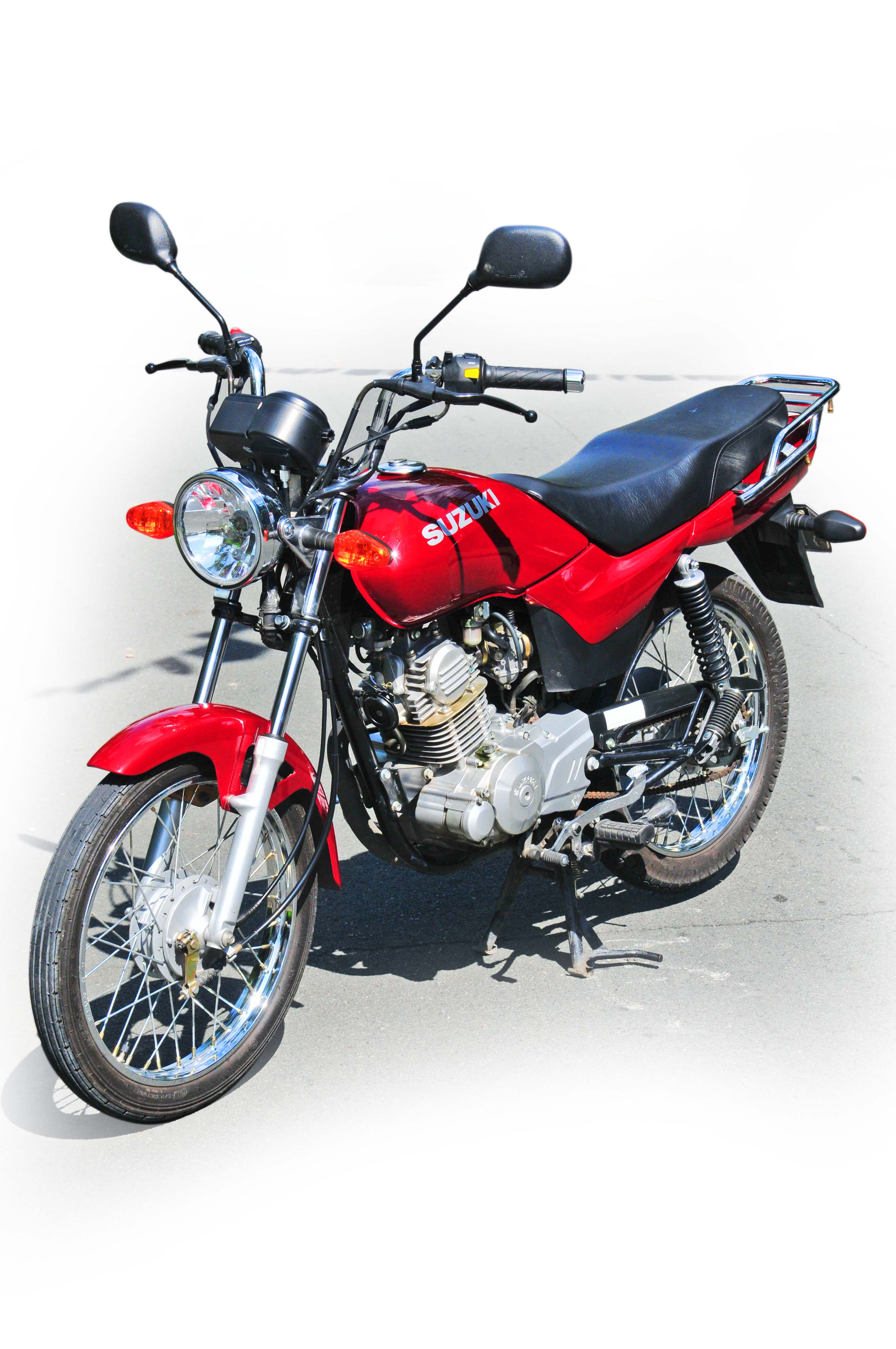 In other parts of the world, there are many old and mature enthusiasts who love old "Universal Japanese Motorcycles" or UJMs. They appreciate the simplicity and purity of earlier designs. The early UJMs may not possess the latest engineering technologies or modern state of the art designs but they were able to function well for their intended purpose. These machines gave many old people their first beautiful motorized two-wheel experiences that were deeply ingrained into their lifestyles. The love and interest created an industry for restoring old and tired motorcycles or "classic" bikes. In Europe, there is a big following for small capacity classic motorcycles and enthusiasts would invest ample time and money to restore 50cc or 100cc UJMs. They cannot resist the appeal and practicality of these little bikes they often referred to as "tiddlers". Manufacturers took notice and created brand new "retro-styled" models to sell for the past decades.
However, it's different here in the Philippines where small UJMs were pressed into transport duties as tricycle hacks as early as the 1950's. The lack of an alternative has entrenched the tricycle as a major part in the country's public transportation system. In fact, there was a long time that the local motorcycle industry only sold units for tricycles. Because of the poor economy, there are now hundreds of thousands of tired, old and ugly looking tricycles roaming our roads every day. Simply put, these UJM's were identified by Filipinos as tricycles or "business" models for many decades. Sadly, the main purpose of the small UJM as an economical and practical do-it-all motorcycle was forgotten both by the users and the sellers.
But with the introduction of the Rouser, CT100, CB110, YBR and other similar models with new and advanced features a few years ago, this mindset has started to change and with other brands introducing similar models, there is a strong chance that more of the commuter solo market will shift to standard motorcycles in the future.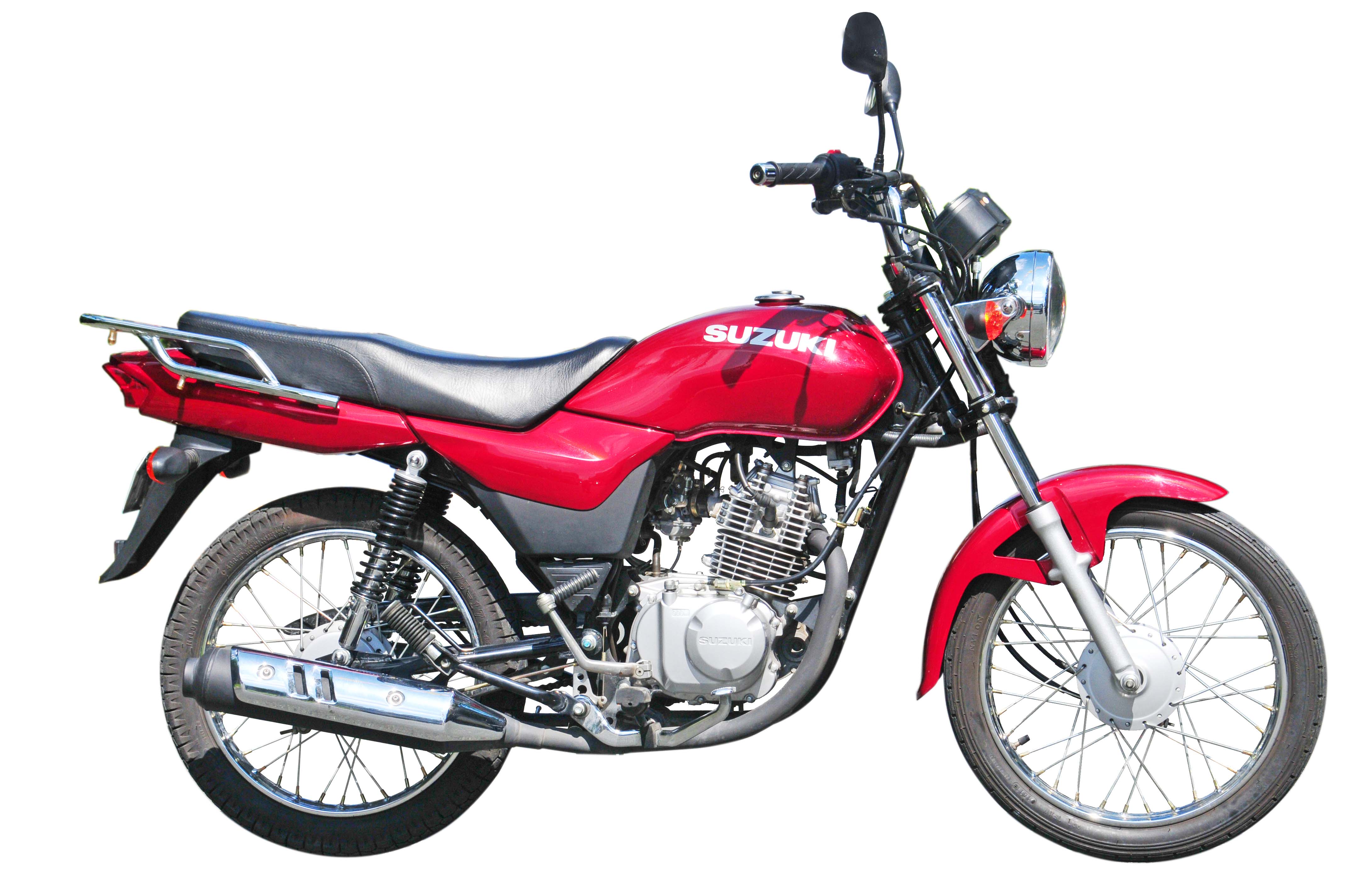 Suzuki joined in the fun when it introduced the GD 110 late last year. It is billed as an advanced commuter highlighting fuel efficiency and economy of use. It possesses the charming traits like small size, simplicity, lightness and nimble handling that made small basic motorcycles likes it very popular in the late 60's and 70's. But now it has the bonus of advanced technology like the efficient engine, telescopic front fork, cassette-type oil filter and 17 inch tires. It is powered by a 112.8cc, 4-stroke SOHC engine that delivers high combustion efficiency and low mechanical losses for economical, fuel-efficient performance and user-friendly, low-environmental-impact operation.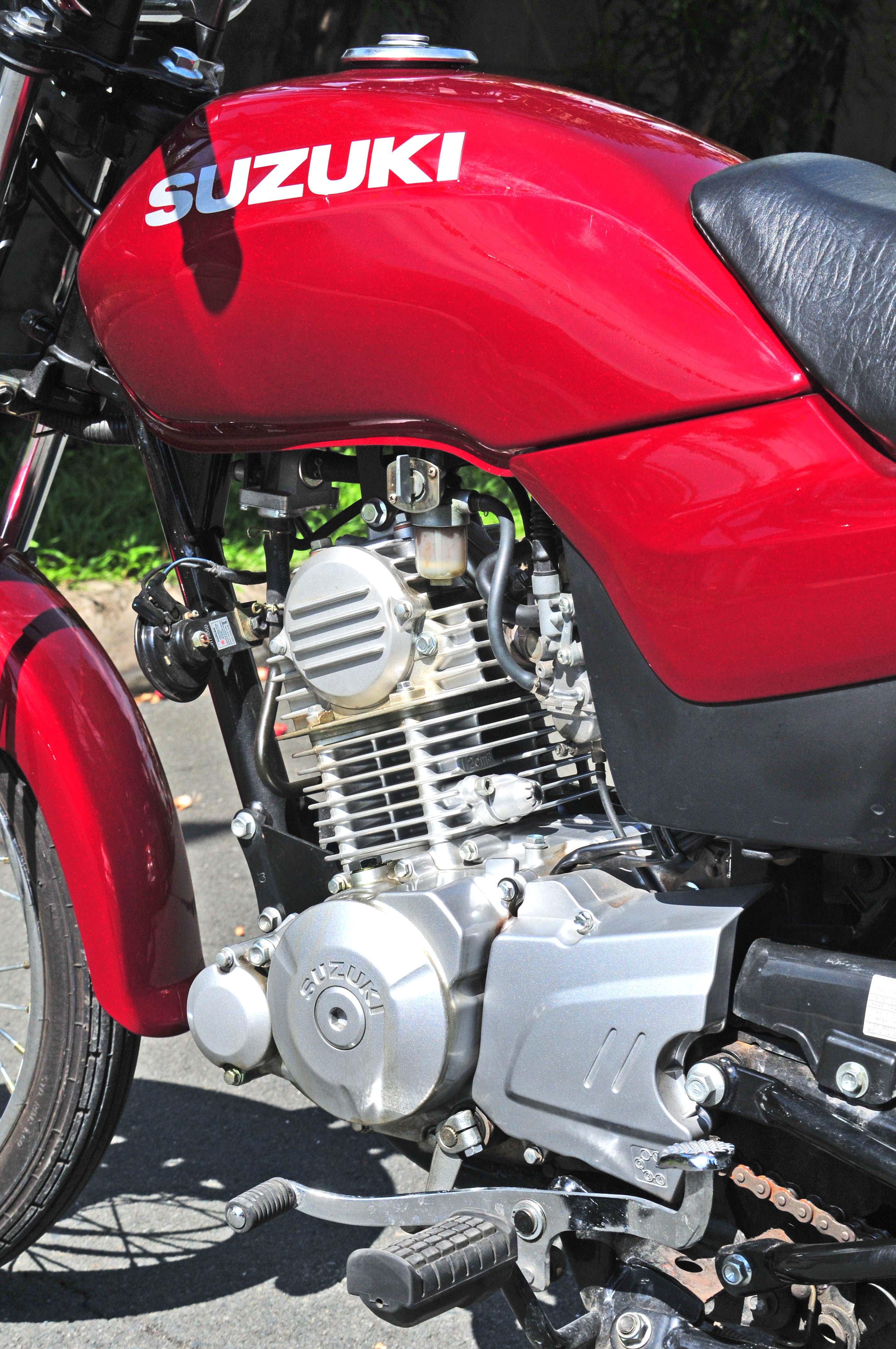 According to Suzuki, a metal honeycomb oxidation catalyzer inside the muffler efficiently cuts down on carbon monoxide (CO) and hydrocarbon (HC) emissions. Emissions are also reduced by the Suzuki PAIR (Pulsed-secondary AIR-injection) system that injects air into the exhaust port to ignite unburned gases. A digital DC-CDI system delivers highly optimized ignition timing, enhancing fuel efficiency. It also has a BS-type carburetor and a large-capacity air cleaner box that make throttle response smooth. To keep the price down, the GD 110 doesn't have an electric starter but it doesn't matter because the engine, with the choke engaged, kick starts easily. Besides, it's very manly to kick start your motorcycle!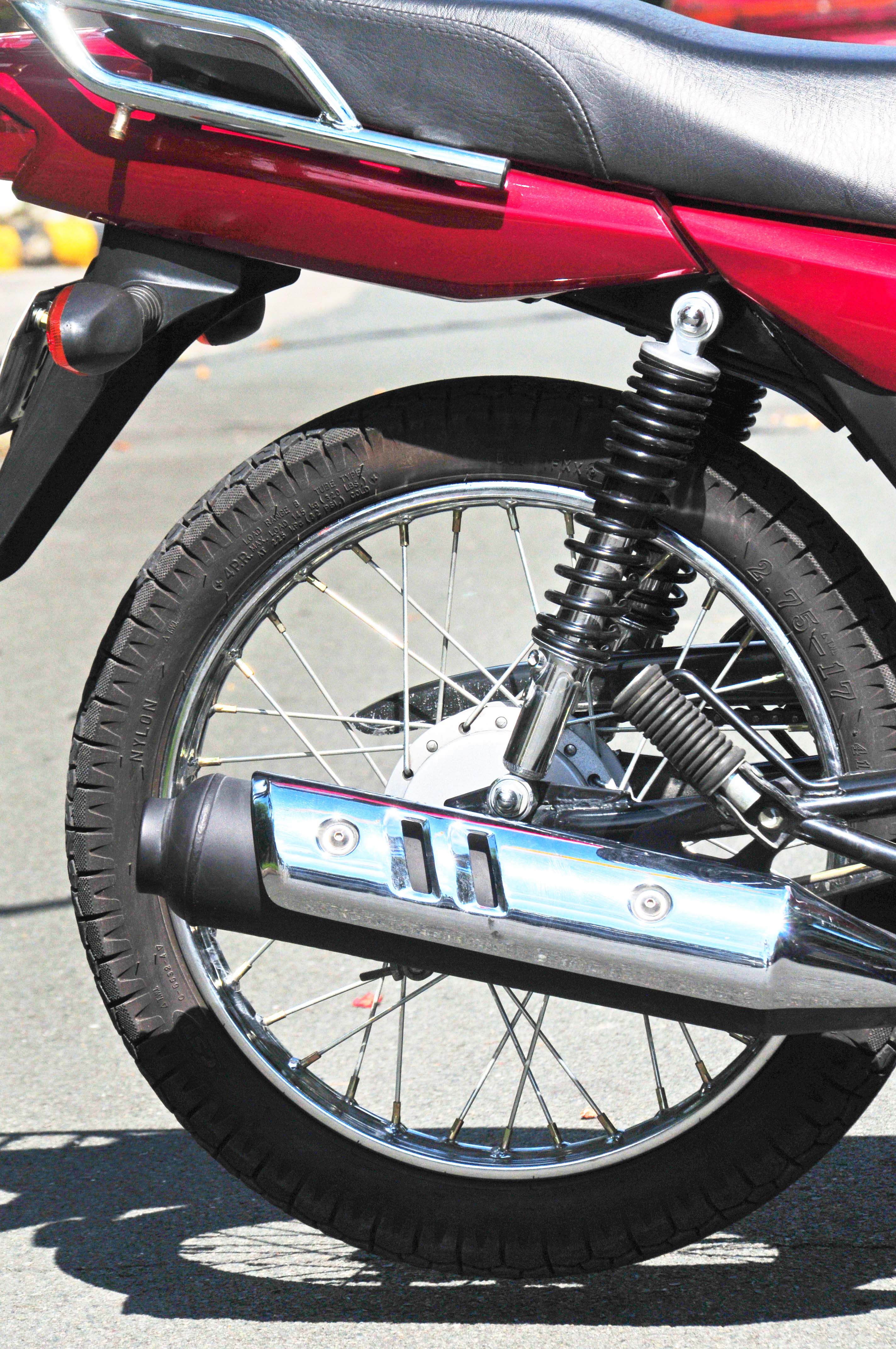 Style-wise, the GD 110 is literally a classic. Spoked wheels, lots of chrome details (like the headlamp, handlebars, muffler guard and rear cargo rack), metallic deep paint, a manual clutch and drum brakes. It is truly a classic UJM, the only modern looking parts are the rear mudguard and turn signals.
The engine performance is adequate considering this bike is being sold as a commuter bike and not as a sporty or touring bike. For its intended purpose the performance is just about right and it is very economical. The manual clutch requires only a light touch and minimal effort to activate and the 4-speed rotary transmission shifts smoothly. It is not really a hassle and is ideal if you want to learn to ride in a manual clutch like a big bike. The engine responds well too, the vibration is not that high and the exhaust note is not irritating. It is one very refined motorcycle.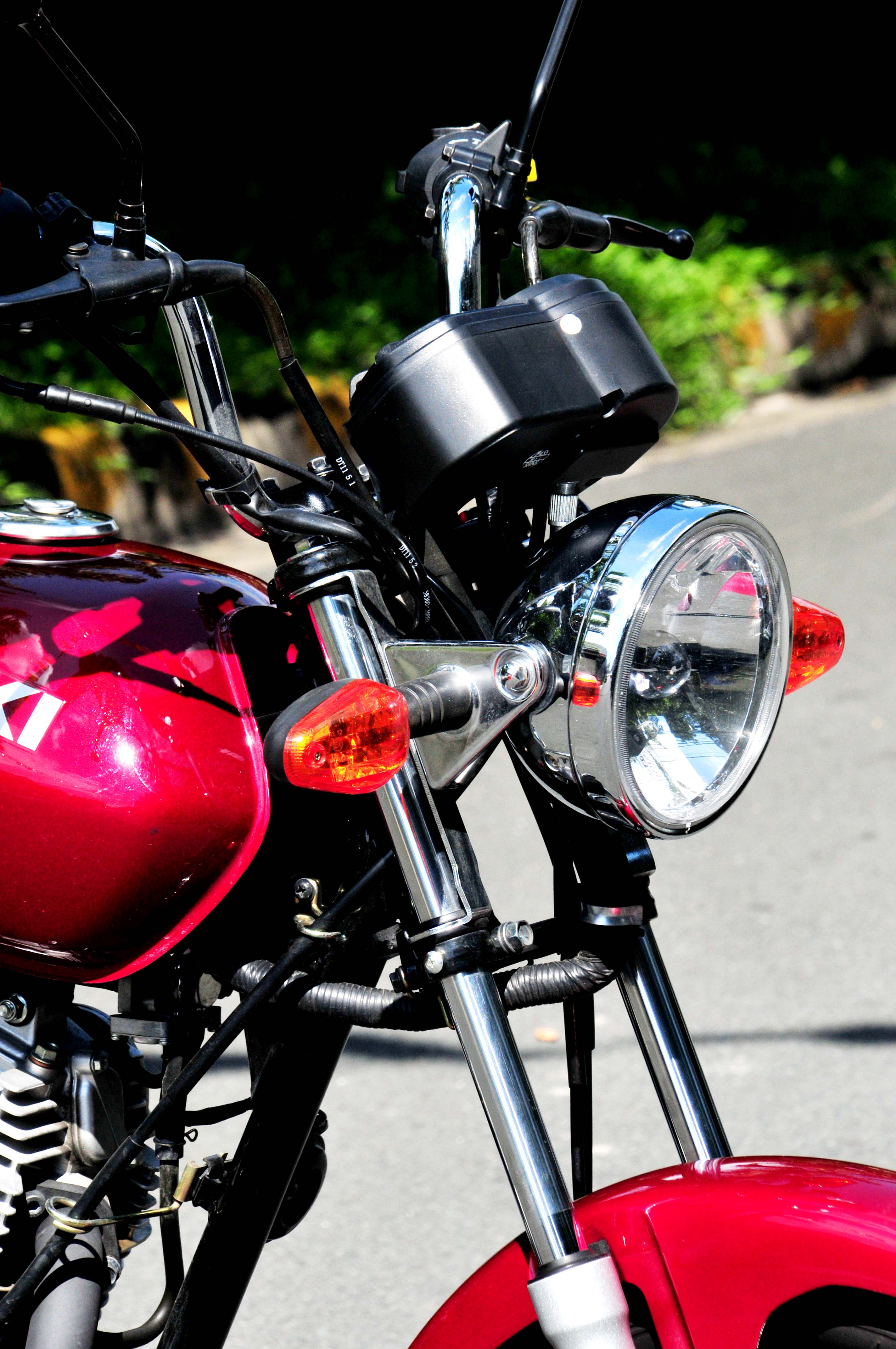 The power of the front drum brake is again adequate for the power that the 110cc engine can give and for its intended use. Maybe if you use this for racing then you might miss the power of a front disk brake, but it is good enough for its purpose. Same with the tires; the rear has its sporty pattern but the front is tricycle tires type, maybe to enhance fuel consumption, but if you plan to use this only for solo use it will be better to change the front tire at least for better cornering traction.
The upright riding position combined with the tall handlebars is very relaxing. The seat is narrow to let you reach the ground better but the foam is very thick so it's very comfortable. The overall handling is very nice and very refreshing, in fact riding it is like riding a bicycle; very light, responsive and refined. You can ride the GD 110 all day.
Practical features include a chrome rear rack that is very useful and if you want to maximize carrying capacity, you can easily mount a GIVI box. Although there is no under seat compartment there is a small triangular compartment under the engine where you can store away small items like LTO documents and other stuff. It also has a passing light switch.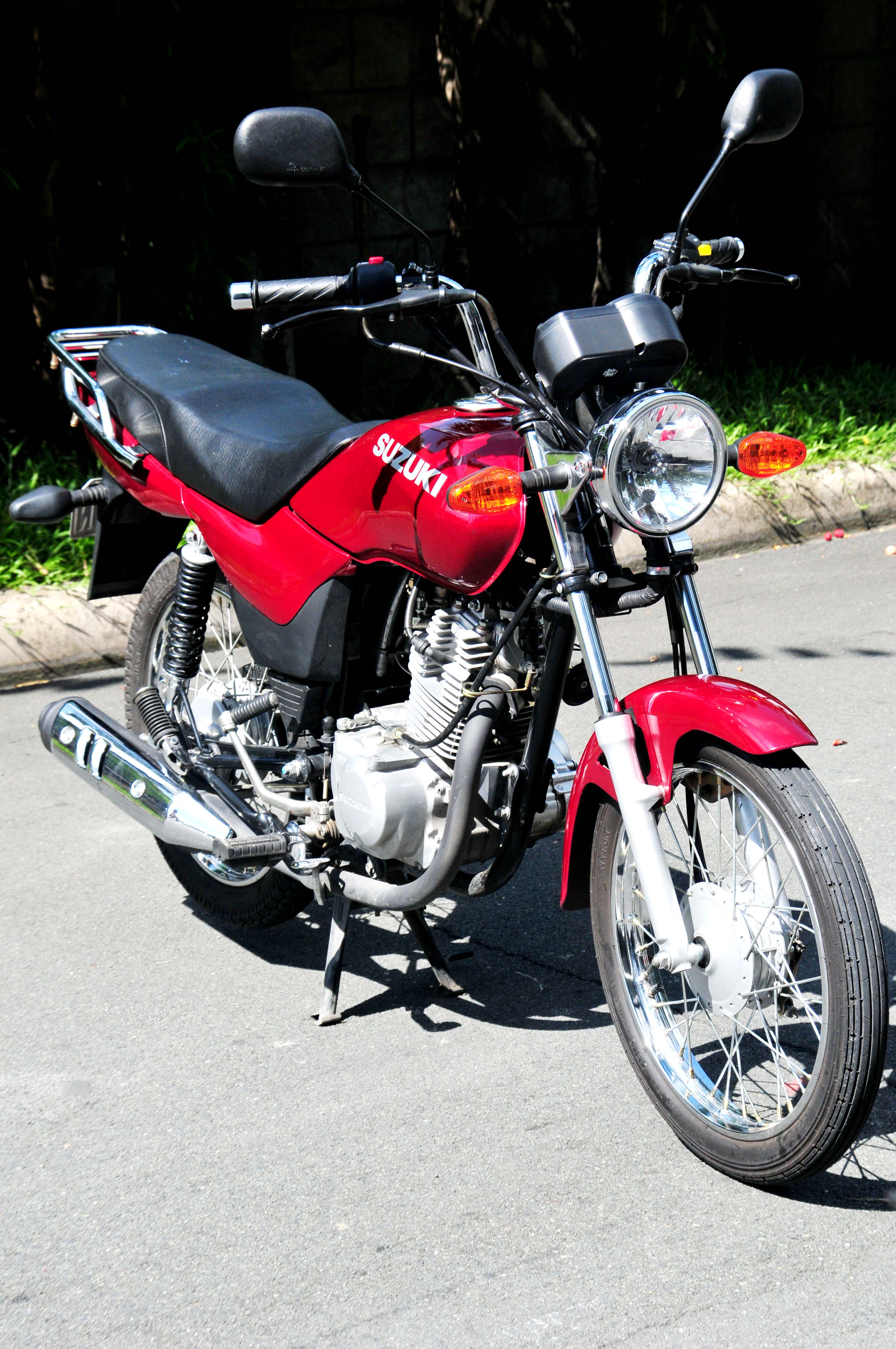 The instrument panel is a modern unit with a useful gear indicator. For those new to manual shifting, it helps to know what gear you are in because the engine is so flexible that it's hard to tell what gear you are in at lower speeds. The only improvement that can be considered is the inclusion of a fuel gauge, although again since this bike is very economical, as long as you take note when you fill up you have no problem, and if you move the engine side to side you will hear there's still fuel left.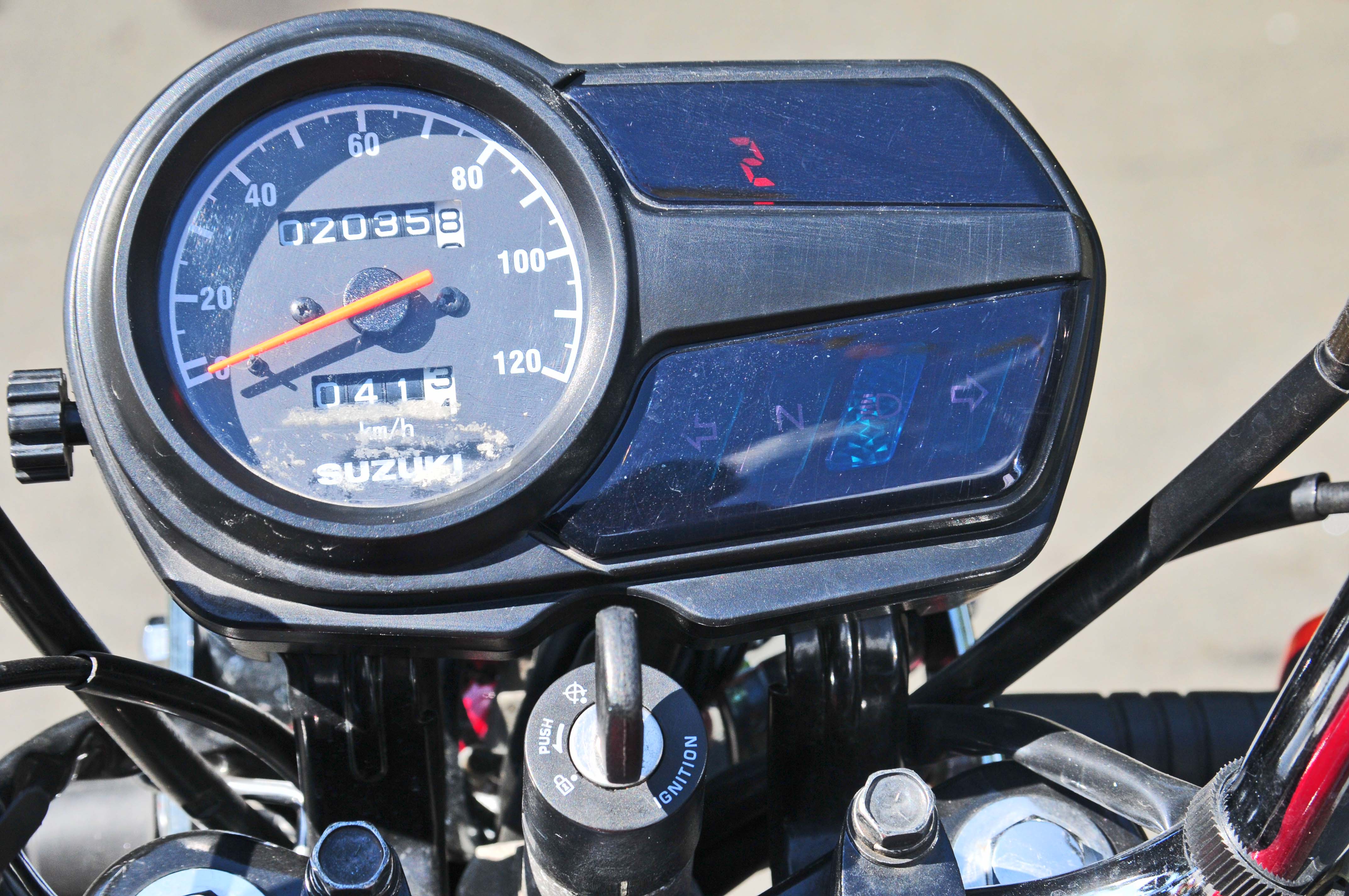 It will be hard to get a better motorcycle that can take you anywhere you want for only P47,900. Many buyers would probably use this for a tricycle but they will be missing the point as the engine and brakes are not designed for this application, but those who will use this solo will not go wrong.
Compact UJMs like the GD 110 started the motorcycle lifestyle for millions of riders around the world almost 50 years ago. Now we just call them "backbone" or "standards" because motorcycles now have evolved into specializations. We now have commuters, business models, sport bikes, tourers, sport tourers, dual purpose, adventure bikes, cruisers, street fighters etc. Of course, the motorcycle world is now much better because of these developments and they allowed us to take motorcycles faster, farther and to remote places.
But sometimes, it is refreshing that a motorcycle like the Suzuki GD110 still exists. It's nice to know that this small UJM with so much classic style and charming appeal is available brand new from Suzuki dealers and delivers all-day comfort, adequate performance, easy to ride qualities plus it's highly affordable to own and economical to use. I bet a lot of foreign "classic enthusiasts" are now jealous of us!
*This article was published in InsideRACING's  Volume 10 Number 7  2012 issue.