2012 Suzuki NEX 115 Review – A step in the right direction
Date posted on July 4, 2019
Share this
With its NEX 115, Suzuki finally went to head to head with the other scooters in the market. It is easier to handle, more comfortable and its 115cc engine is smaller and more efficient than its old 125cc Step model. But more importantly, because of its consequent reduction in price, Suzuki's entry level scooter can now compete better with the Yamaha Mio and Honda Beat.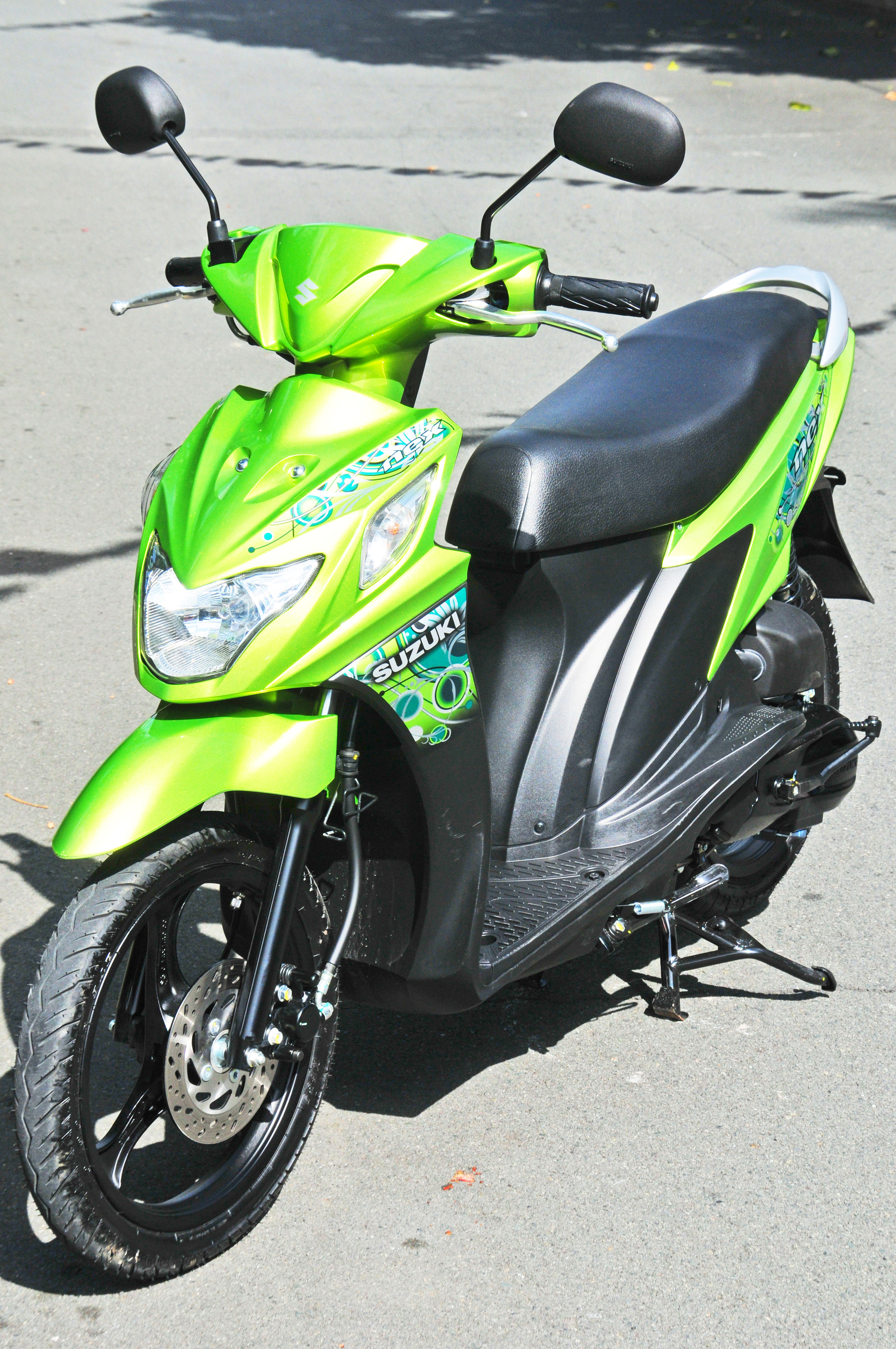 The NEX115 is a new modern scooter that will take Suzuki and its new customers to the next level of scooter riding experience and ownership. The NEX is aesthetically more pleasing than the older Step model. Its new face with a single sleek headlamp with its separate turning lamps is distinct and easily recognizable. It has a very stylish handlebar front cover and instrument panel that is attractive and easy to read. The finish of the black plastics is very nice and makes the scooter look very sophisticated and well-finished. The three-spoke 14-inch alloy wheels come in attractive black colors equipped with 80/90 tires for the rear and 70/90 for the front. There is a silver-finished rear passenger grab bar. It comes in three colors with sophisticated modern graphics designed to appeal to a younger, more modern set of riders.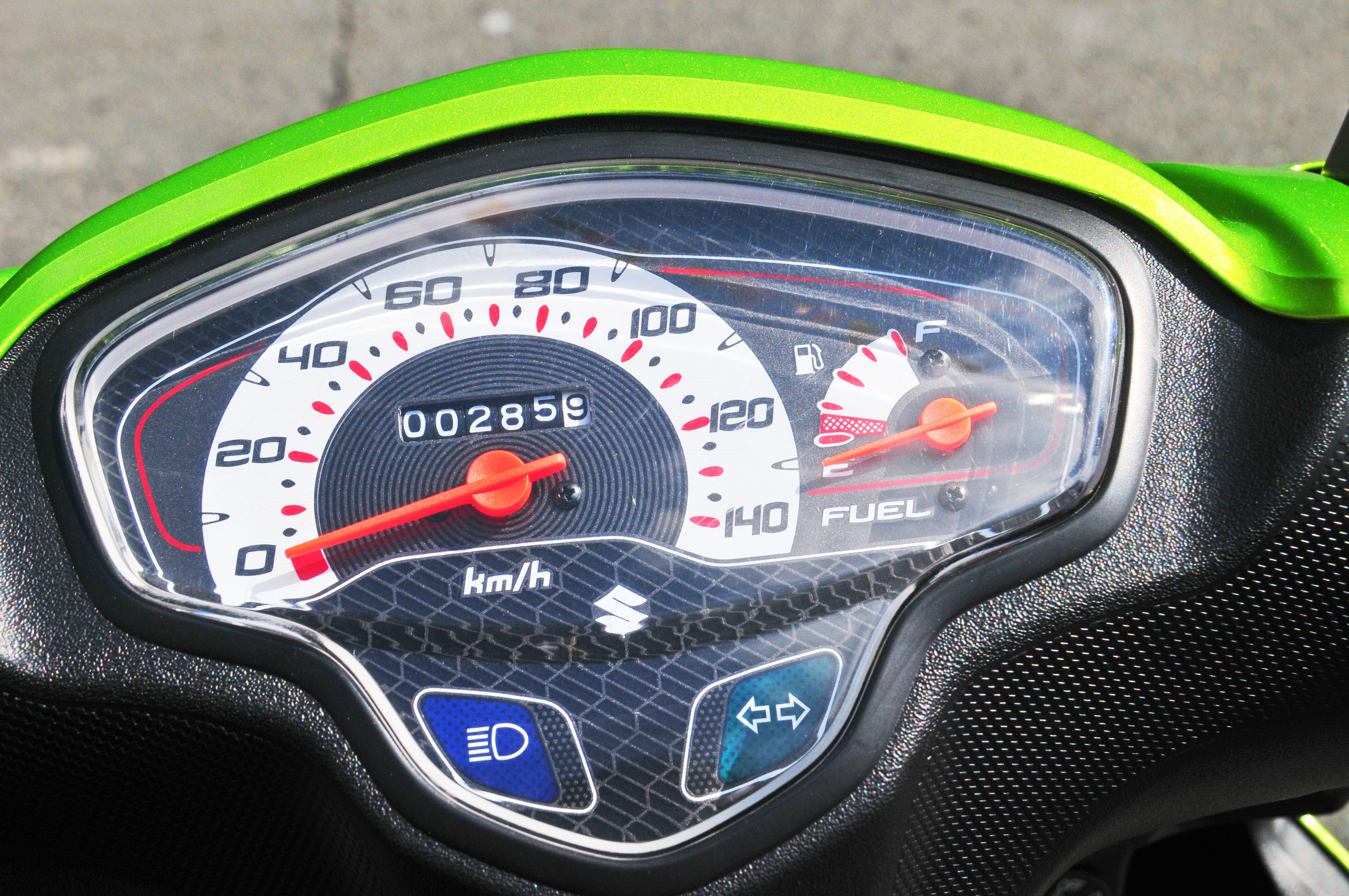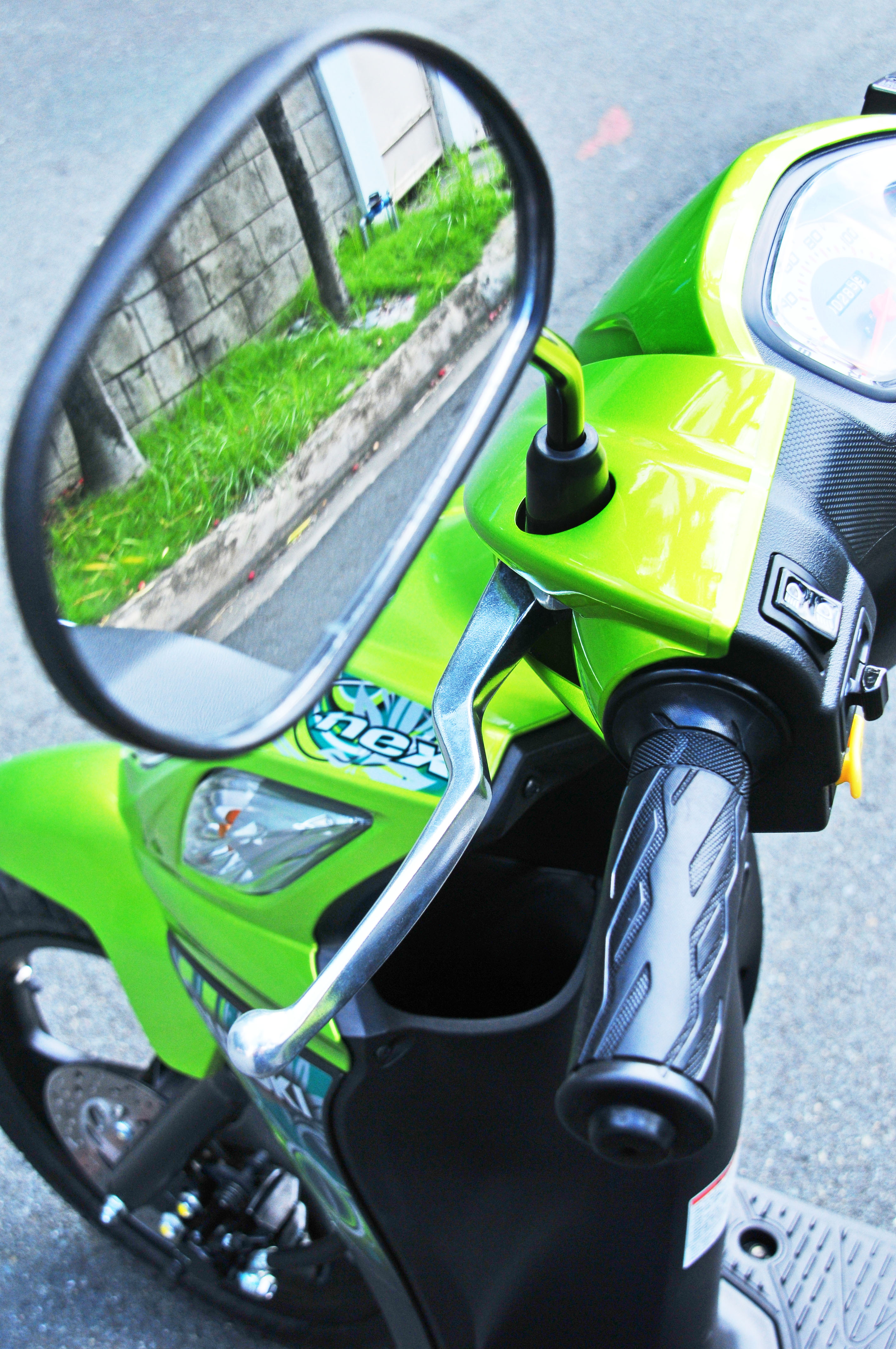 When you see this scooter, you will immediately see that NEX is very compact. It is much smaller than the other Suzuki scooters Skydrive or Hayate. In fact it's quite narrow, even compared to its main competitors. The low seat height is beginner friendly at 735mm for easier handling. This compact size lends itself to lightweight and results in better maneuverability. Based on the official specifications, the NEX, at only 87 kgs, is lighter than both the Mio and BeAT.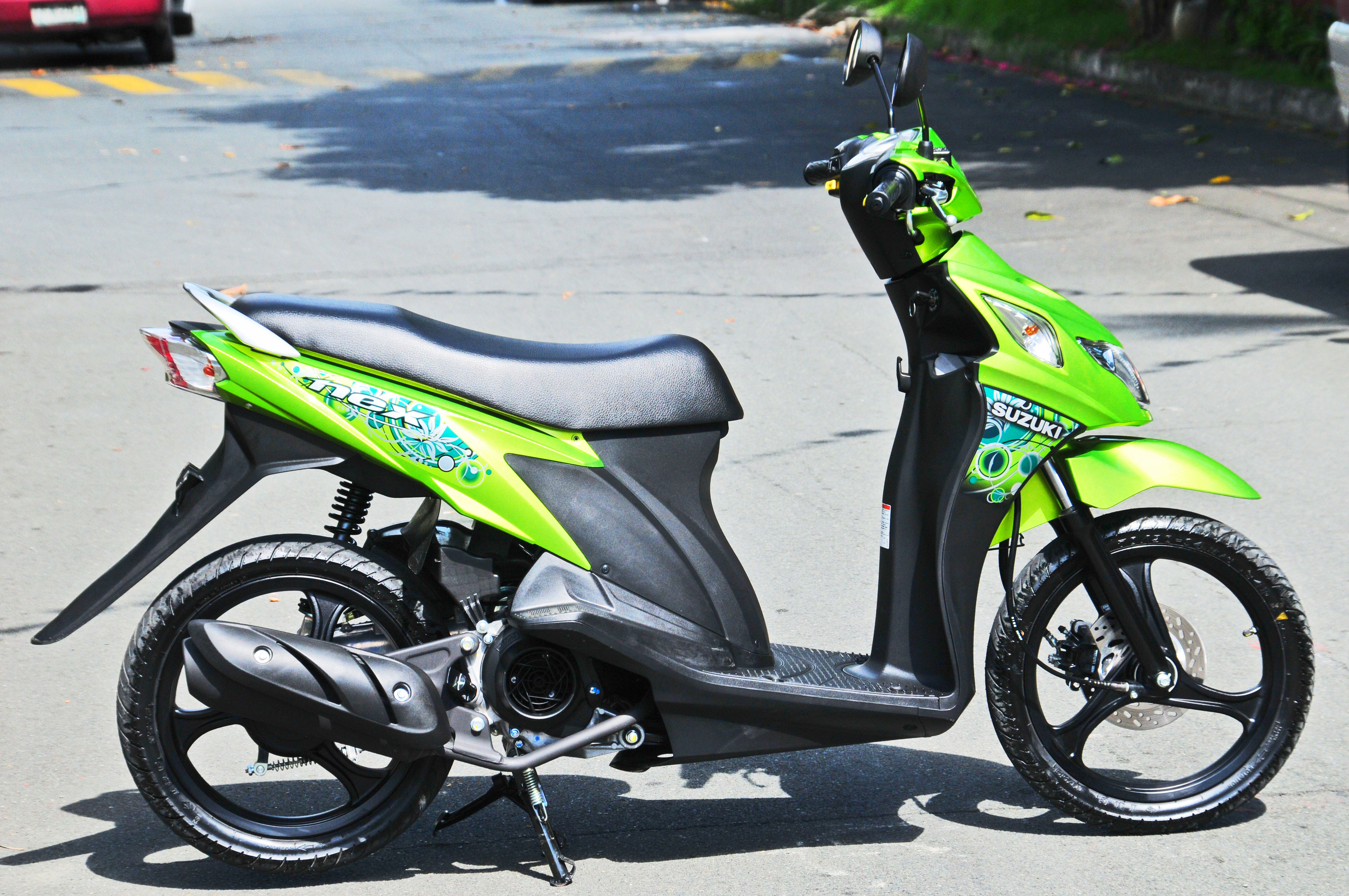 The new NEX 115 is powered by a new single cylinder four stroke engine displacing 112.7cc, producing 6.9KW of power at 8,800 rpm. The 2-valve SOHC design is packed with a roller-type rocker arm – the first engine of its type in the ASEAN market to have this, which enables the NEX to have better intake and exhaust of fuel mixture. Other features of the new engine include BS type carburetor, Throttle Position Switch (TPS) that helps reduce fuel consumption, compact and lightweight magneto and lighter internal parts all designed to further help reduce fuel consumption.
The engine is coupled to a newly designed CVT (Continuously Variable Transmission) that is compact and lightweight which not only helps in reducing fuel consumption, but also increases performance in terms of acceleration.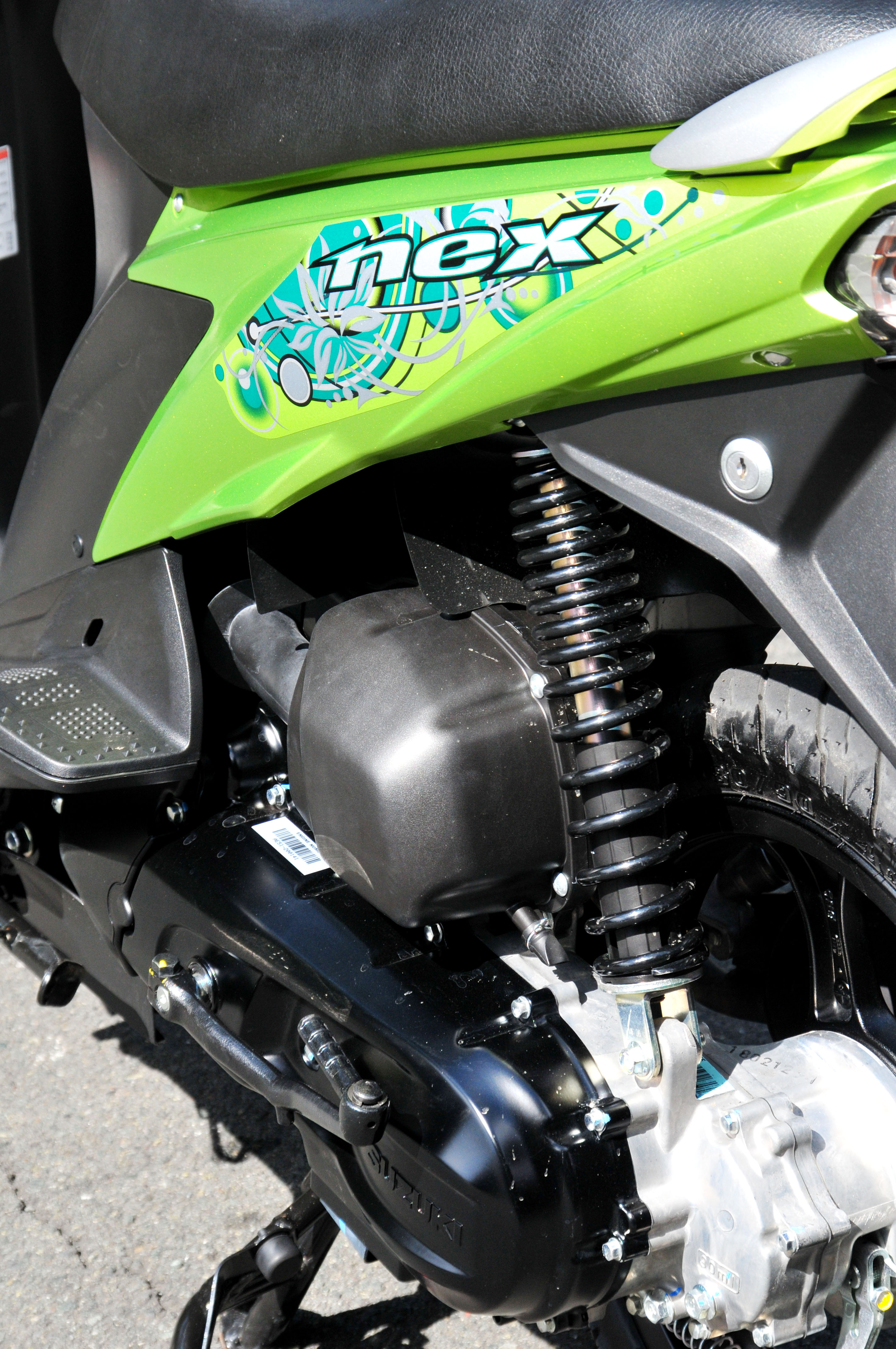 There is a newly designed compact frame combined with a mono shock suspension and a drum brake at the rear with telescoping fork with a single disk brake at the front. The front brake is very strong and easy to modulate, in fact it almost feels that it has ABS. The rear drum is not as strong as the front but it's more than adequate.
The ride is comfortable but not too soft thus it is fun for sporty riding. The NEX's very short wheelbase and compact size makes it very nimble and the suspension can handle the quick changes in direction. In terms of cruising and commuting, it is very nice, with its comfortable saddle and the engine is very smooth, very Japanese. Acceleration is impressive for a 115cc engine, it can hit 80 kph quickly with no problem. Fuel efficiency is also improved compared to its bigger engines Step predecessor.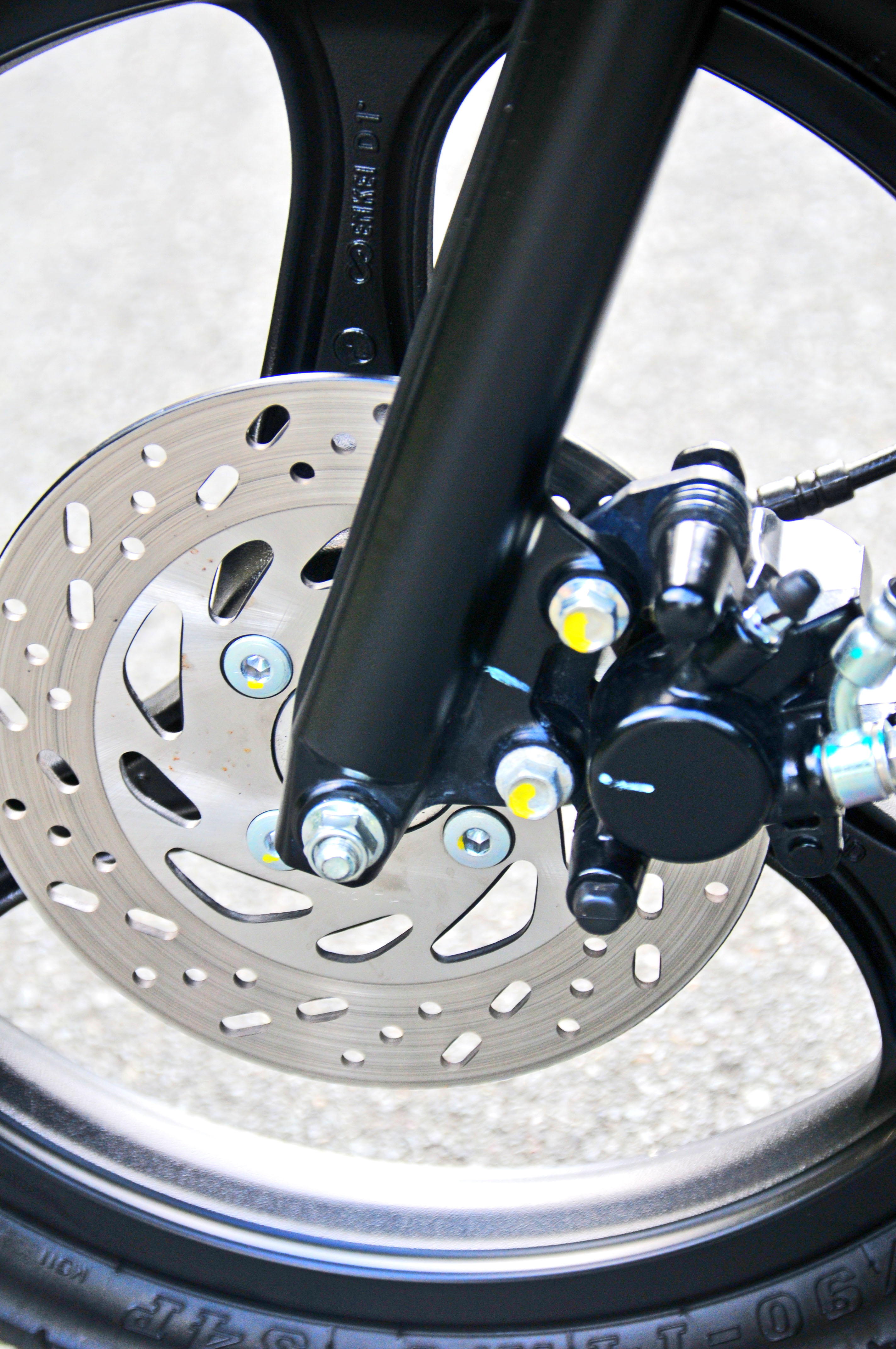 In terms of practicality, there's a very flat floorboard and dual parcel shelves or pockets on each side of the dash that are very deep and useful. These pockets add storage space to the 4.5 liter underseat compartment. There's a helmet hook where you can hang your helmet or bags. The rear mudguard is long so it's very effective in keeping mud and water from flashing at your back while riding in the rain. It also has a center stand in addition to a side stand. The center stand is very easy to operate and well-engineered; even a small girl can lift the scooter up to its center stand. It's very easy because of the bike's light weight.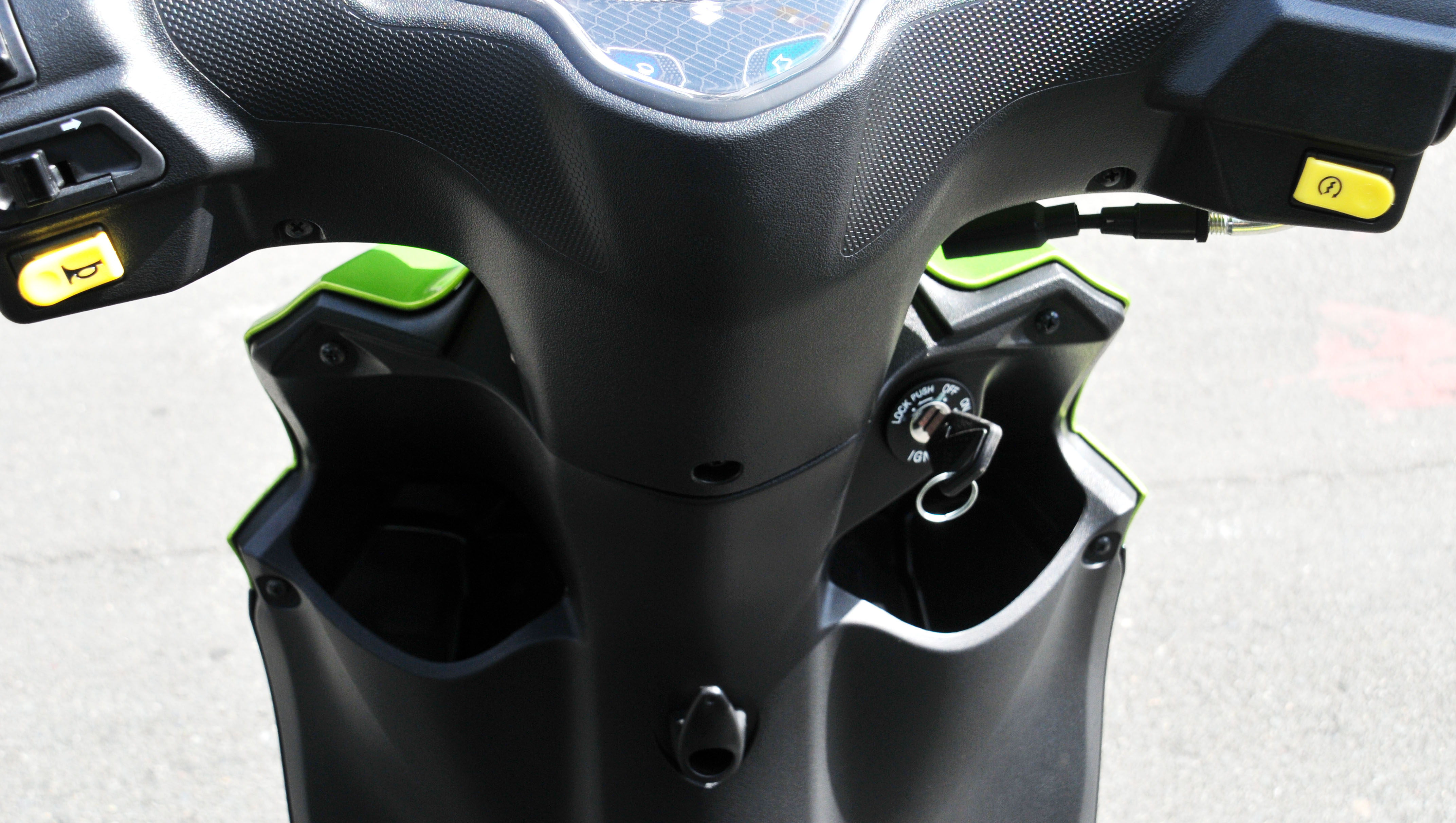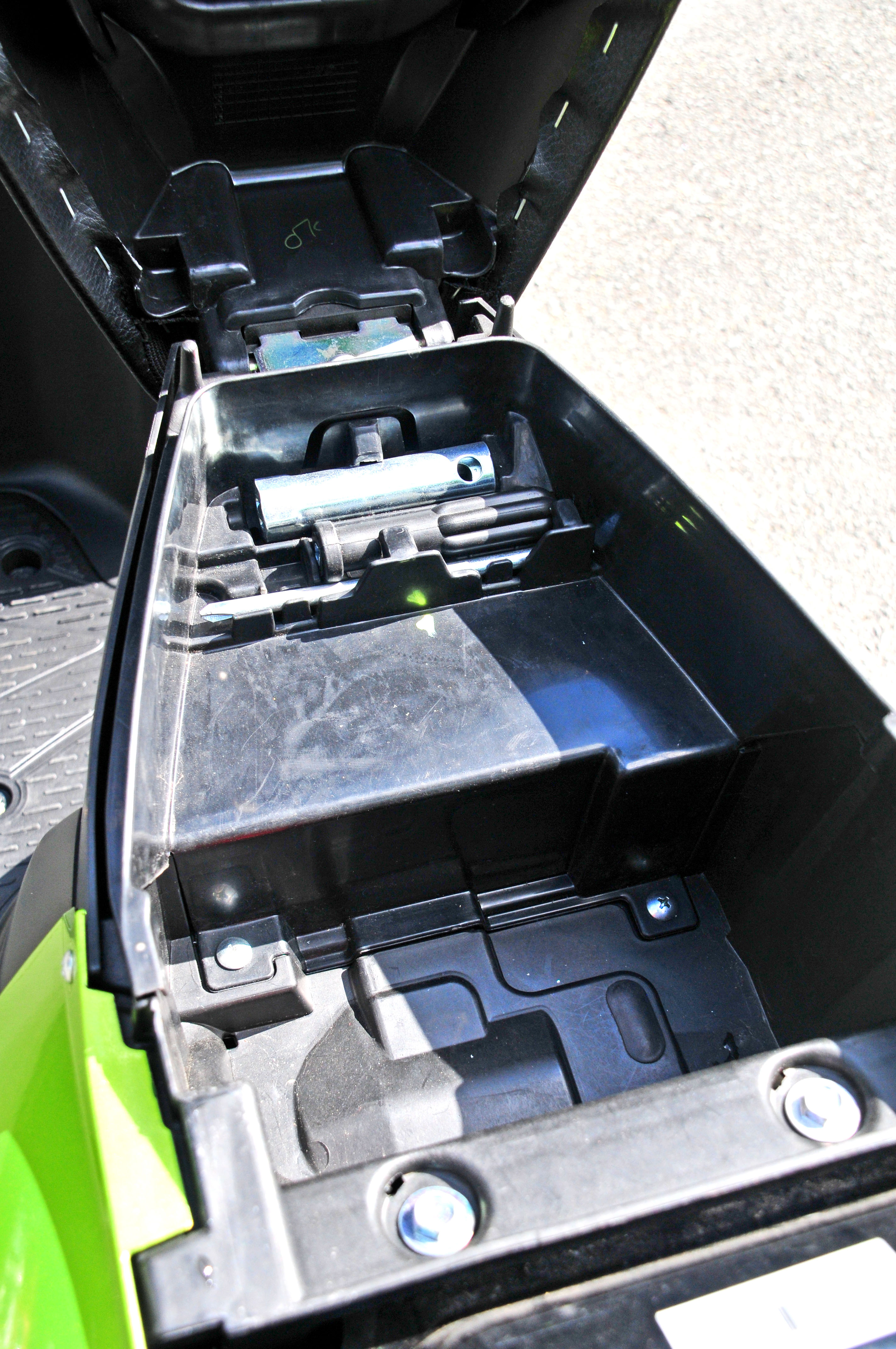 In terms of safety, the NEX has the automatic-lights-on feature. The passenger step board is quite wide and will make it is easier for riders who prefer to ride in a more feet backward sporty position and also if the front board is full of load. The engine muffler has a very nice looking plastic heat shield that protects the passenger's legs.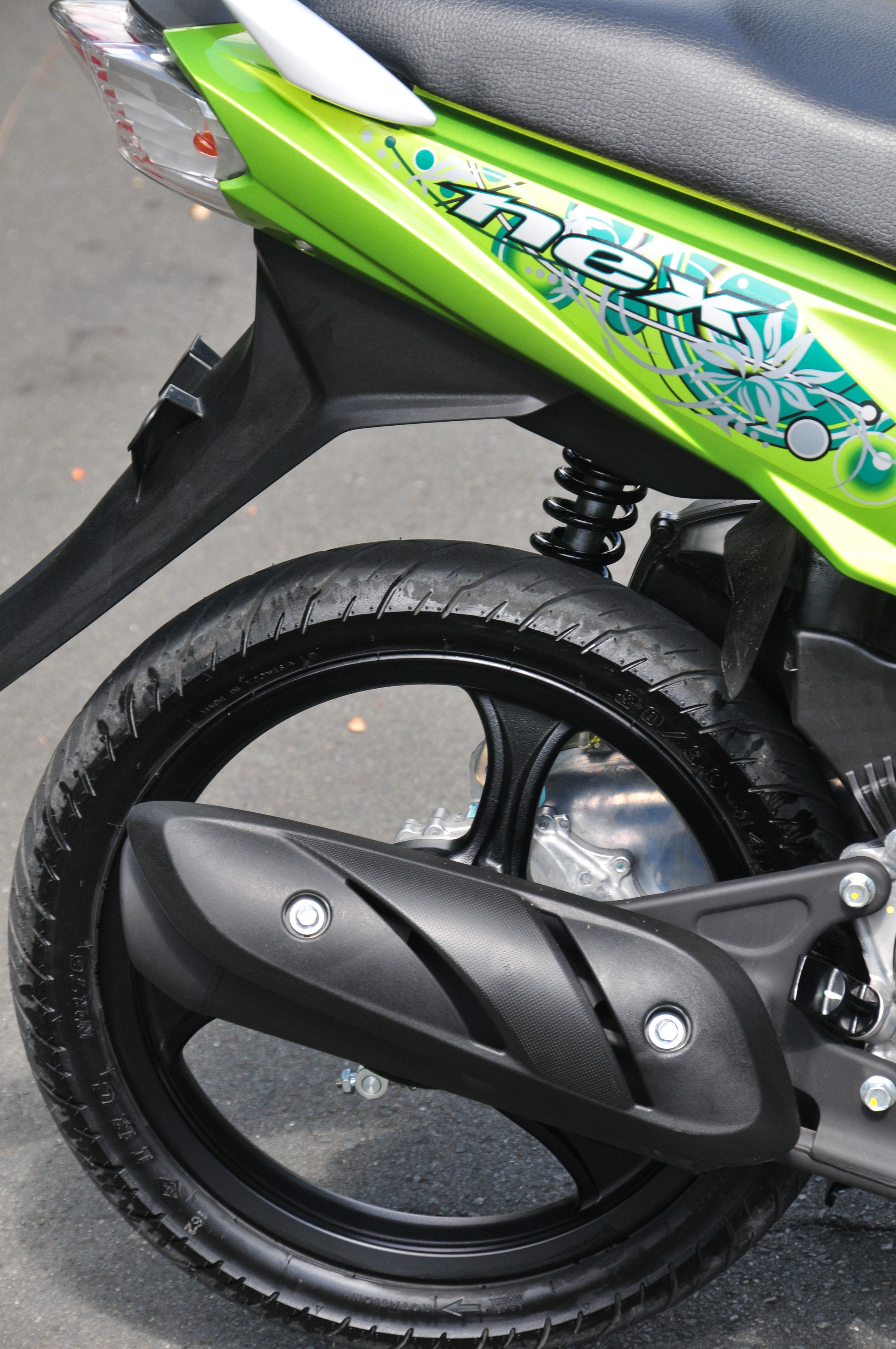 Suzuki's new NEX 115 is a worthy competitor to the market leader. In terms of size, power, style and price, it's really a direct competition now with Yamaha's Mio Sporty. It has the same engine displacement and almost the same size. It's a good bike to get for your first motorized two-wheel transport because it is very easy to ride; not very intimidating to the young ones especially for the lady riders. Overall, it's a very good basic bike and it's a type of scooter that makes others really consider using two wheels as an alternative transportation. It's modern, it's beautiful, it's nicely finished, it's definitely of high quality. And lastly, the price is finally just right! It's really a good purchase.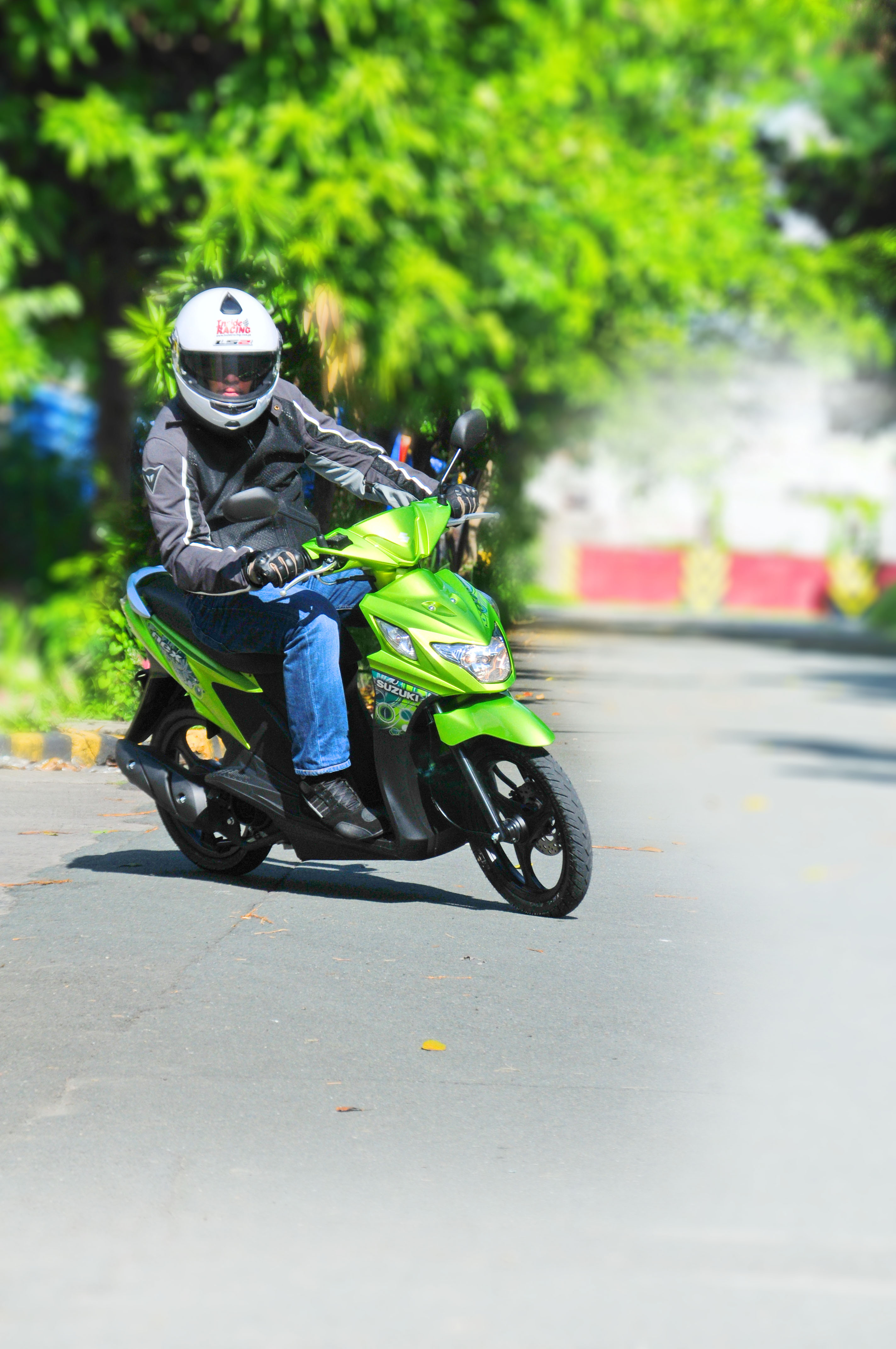 AL CAMBA: "It's slightly a narrow compact scooter. The side mirror is well-placed and is very useable. The test bike we had was Metallic Green with psychedelic graphics that make it look very young and very modern. It actually looks like a customized scooter in stock form; you don't have to do anything to dress it up! The graphics and the metallic green color give it an upscale look already. It is very relaxing to ride and nimble to maneuver. Very easy to ride and stop and go in traffic during commutes or around the village. The new engine gives enough power and the suspension does not "wallow" for spirited riding. The bend of the handlebar is very natural, it's relaxing on long rides yet it is good enough for sporty riding. Though ideal as an everyday commuter/leisure bike, I believe the NEX also has a good potential in local racing because of its nimble handling and good engine."
*This article was published in InsideRACING's  Volume 10 Number 6  2012 issue.