Suzuki Raider R150 Dominating the Racetrack
Date posted on February 11, 2020
Share this
After dominating the Super Series Nationwide Championships for two consecutive years and maintaining a very impressive performance – the Suzuki Raider R150 Fi remained as the undisputed Underbone King with Team Suzuki-VMan Racing leaping with more winning titles, this time at the much-awaited 13th InsideRACING Grand Prix (IRGPXIII) held at the Clark International Speedway.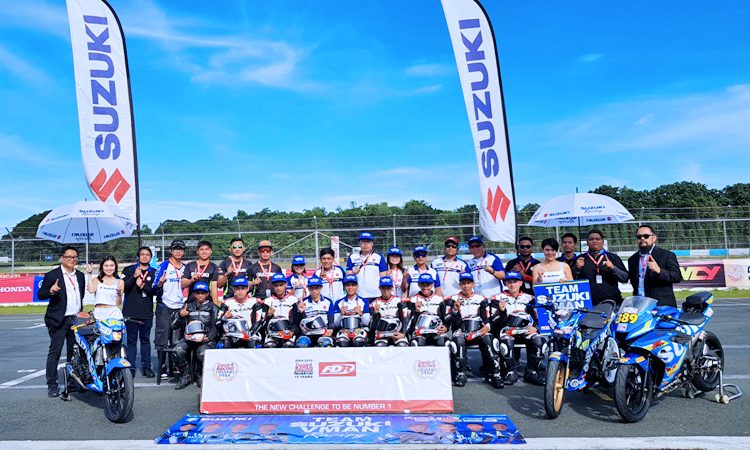 Team Suzuki-VMan showcased their determination to remain on top with their Raiders finishing the competition with 6 winning titles – 2 Fastest Lap awards (Super Underbone Trophy and Super Underbone Elite), a 1 and 3 podium places (Super Underbone Elite) and the Super Underbone Elite Manufacturer's Award.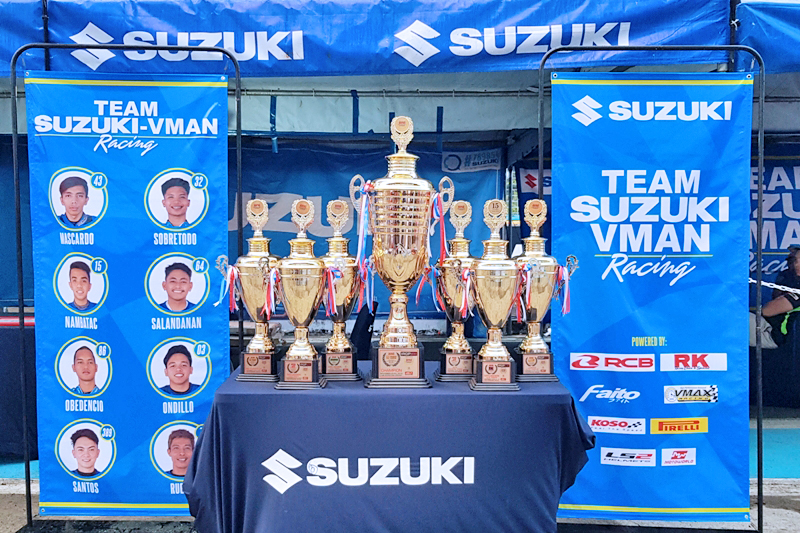 Suzuki's consistent topper April King Mascardo swiftly owned the racetrack at the Super Underbone Elite Category of the IRGPXIII on board his Raider R150 Fi with a sealed engine. The Raider R150's signature DOHC 4-valve, 4-stroke, 150cc fuel-injected engine provided Mascardo the optimum performance he needed to continuously improve his lap time and break away from the pack during the qualifying and final race. His excellent racing pace led him to get the Championship Title, Pole Position and
Fastest Lap awards with the best lap time of 1:09 minutes on the said class. He even managed to improve his distance from 2.6-second to 6.2-second gap from his opponent.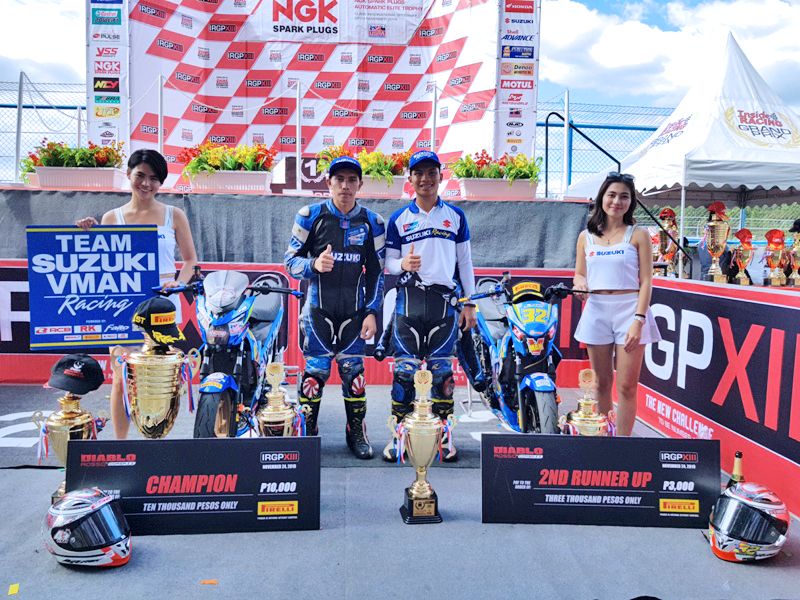 His teammate Eane Jay Sobretodo also capped the Super Underbone Elite race with a 3rd place finish which was also remarkably outstanding. In spite of starting from the back of the grid, he managed to surpass his opponents and ride his way to the podium. Following him were teammates Roel Rubin (4th place) and Jaypee Obedencio (5th pace) who also came all the way from the back to join the leading pack.
The same scenario happened with Team Suzuki-VMan Rookie rider Rmand Salandanan who won the Fastest Lap award at the Super Underbone Trophy Category.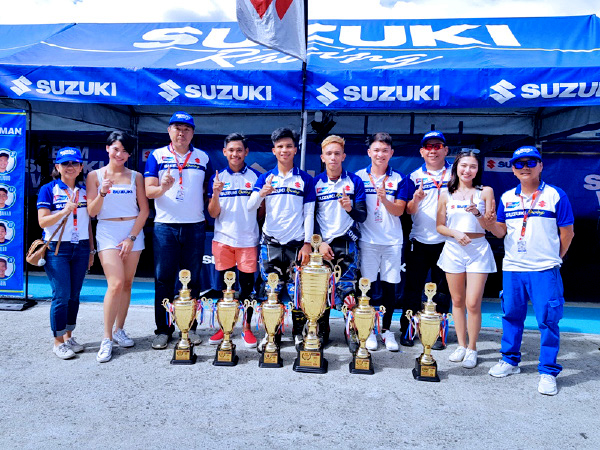 Along with these riders were Nikko Nambatac and Mark Santos who also showcased good performances with their Raider R150s.
All these wins were achieved at the underbone sealed engine categories of the IRGPXIII showing that the power and performance of the Raider R150 Fi can reign like a king both on the road and on the racetrack.

For more information about the Raider R150 Fi, please visitwww.suzuki.com.ph/motors or join the Suzuki community at facebook.com/suzukimotorcyclesphilippines.
Credit: Suzuki Philippines
*This article was published in InsideRACING's Volume 17 Number 11 2019 issue.