2018 Suzuki SV650 Ride Review: Go Anywhere Machine
Date posted on December 13, 2018
Share this
Raising the "V-twin fun machine" performance even higher with the latest Suzuki innovations, the SV650's newest version now sets a higher standard. Well-beyond simply being a novice's motorcycle, the new SV650 is a rider's go anywhere dream machine.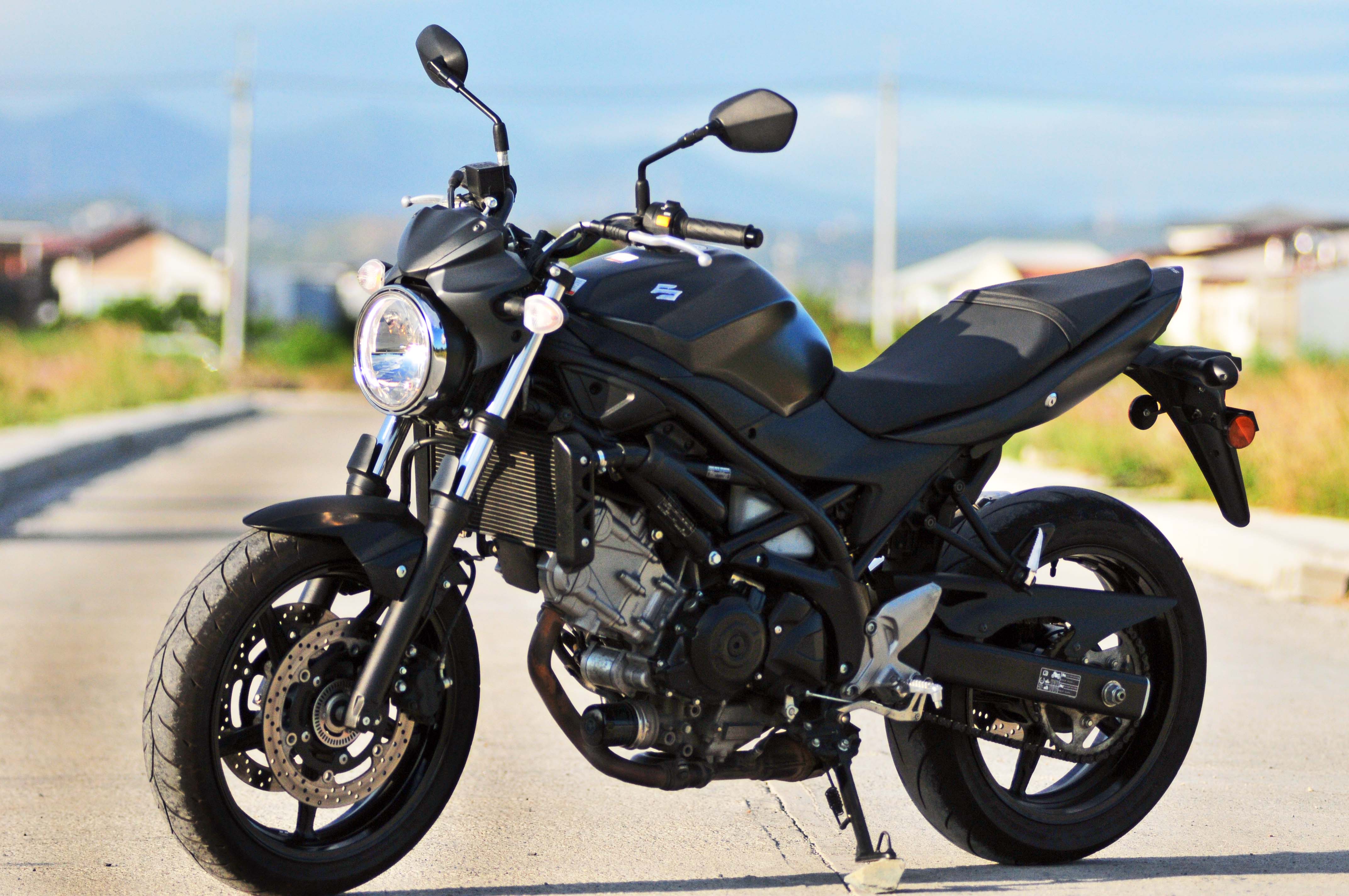 This bike truly lived up to its long-standing reputation as a time-proven big bike capable of withstanding high mileages and battling city traffic with relative ease. With a cult following since the previous century, the SV650 has evolved into an icon of sorts, withstanding several versions and changes while still maintaining that classic Suzuki quality and now better performance. Suzuki put it best when they said that the SV650 quickly became a rider's phenomenon around the world. Not only was this universal motorcycle well-suited for urban roads but it was right at home at the racetrack too.
The bike is powered by a 645cc, liquid-cooled, V-twin engine that is virtually an upgrade from its previous version as this power plant is now 4 horses more powerful and has newly developed pistons, a new exhaust system, and a new air box totaling around 60 new parts that help in delivering that stronger output. And all that comes with new EFI throttle bodies with a low rpm assist that is responsible for better fuel delivery resulting in lower consumption, in spite of the power increase, sounds good, eh? While the extra 4 hp is there, we were more amazed with the linear power band, with virtually no power surge at all across the rpm range. With the engine design, the bike's got a lot of low to midrange grunt and it will reach speeds that will close in on the 200 kph range but don't expect any GSX-R type of top end of course. If you are familiar with the SFV Gladius, you might find a familiar steed in the SV650, but at the same time feel a fully different bike due to the improvements made by Suzuki not just with the engine but also externally. While the seat height is the same, the overall feel of the frame is much slimmer. Even the handlebar is a bit short, though not necessarily a negative thing, it is something that we could get used to.
Turning on the engine would usually entail a couple of seconds on the electric starter but with Suzuki's Easy Start System, just hit it once,release, then let the bike's electronics do it for you. There is also the presence of a low rpm assist which would benefit mostly the beginner riders as it will aid you in not stalling the engine with just a little twist of the throttle. The all-LCD instrument panel is a thing of beauty. There's a fuel gauge, an all-important gear indicator, fuel range indicator, and other basics such as the trip meter, tachometer, and speedometer. The warning lights are also shown.
The SV650 is equipped with 120/70F and 160/60 tires and the stock rubber provided should be good enough for any type of riding outside a racetrack. The braking system is provided with a set of Tokico calipers and a twin disc for the front. In city driving condition, these may be adequate for most riders, but it wouldn't hurt if we wished for a better set of pads to go along with the great power this bike provides. The ABS works perfect when we tested some sudden emergency braking in the highways, and this will surely help you in those panic situations. The suspension is great for canyon carving and while you can only adjust it minimally, the original settings are good enough for the average rider. Coming from our office in Ortigas, the longest ride we did was some 200 plus kilometers one way going down south with a combination of long straights and great twisties, we had no complaints in terms of comfort ability. Good job Suzuki.
The SV650 can either be a worthy upgrade for those coming from small displacement bikes or could even be a suitable first bike considering how user-friendly this machine is, seemingly helping out with the basics while delivering quality performance for a middleweight machine. There is no denying the popularity and reliability of the SV650 and it is here to stay.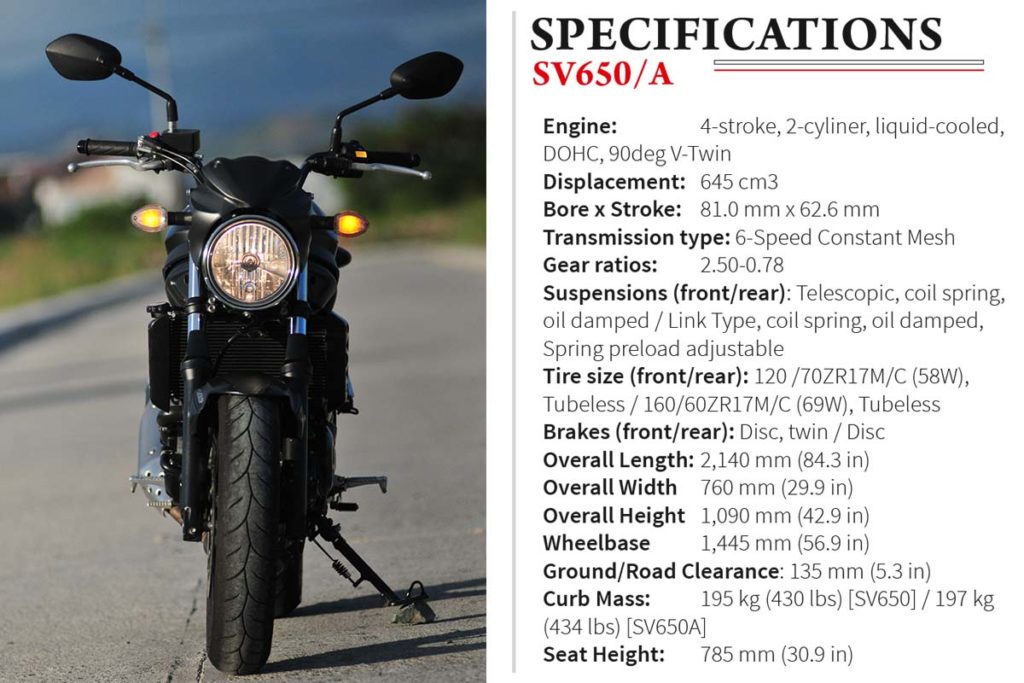 *This article was published in InsideRACING's Volume 16 Number 6 issue 2018.