2009 SYM Bonus X Ride Review:
Date posted on April 11, 2019
Share this
Something in addition to what is expected. Something extra that is good. That is how the term "bonus" is defined. If you are going to name a model Bonus, you must be able to deliver something more than what is expected, and that it must be good! Otherwise, you will just end up embarrassing your brand.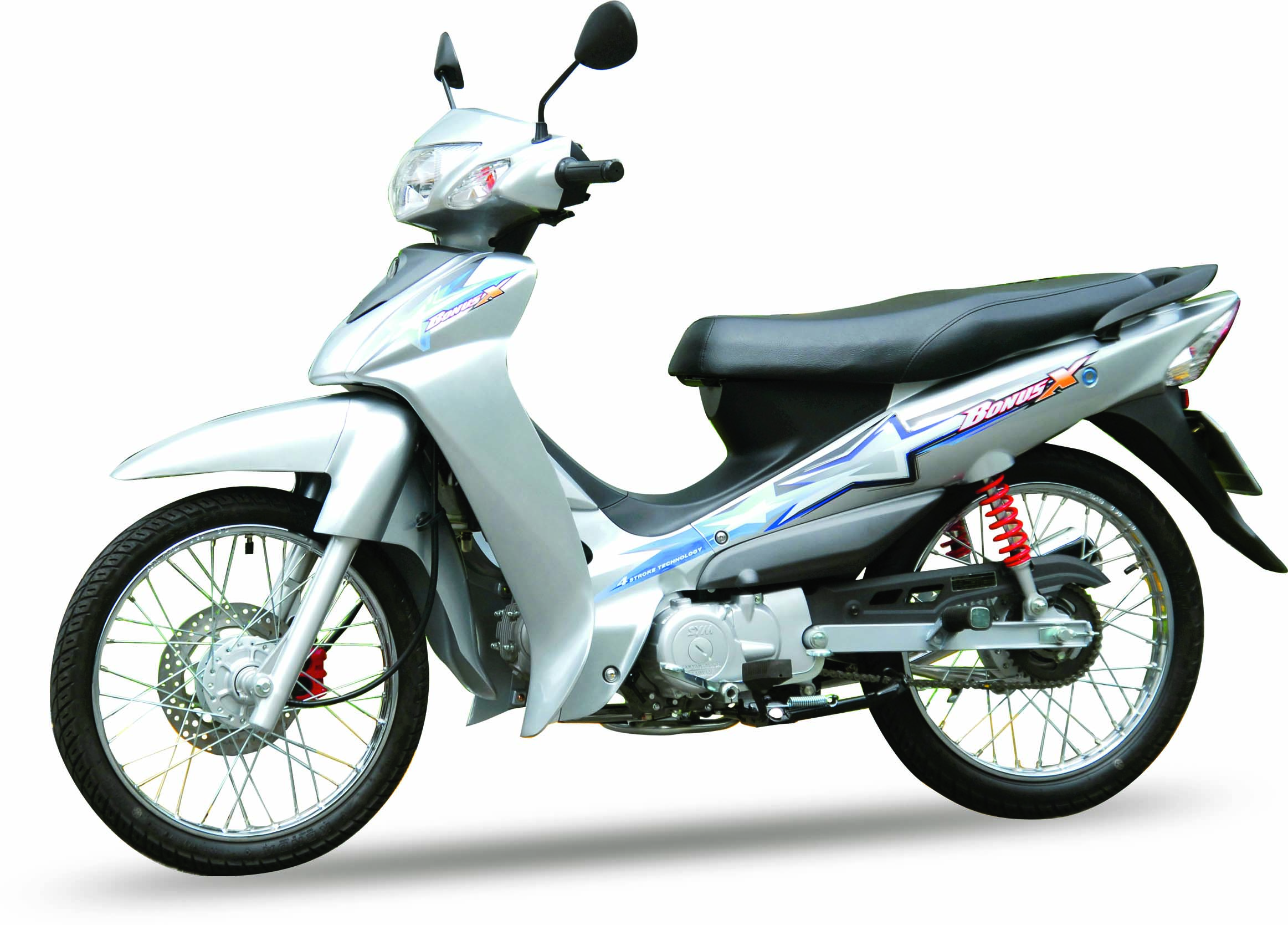 The people at SYM Philippines were very confident that they have a product worthy to be named Bonus X and that their impressive 100cc motorcycle will not let them down. After riding the motorcycle, we can honestly say that they could not have thought of a better name.
But first, let us briefly give a background on SYM. Another giant of the Taiwan motorcycle industry, the company was founded on September 14 way back in 1961 and its headquarters and Research and Development centers are located in Taiwan. SYM has several international subsidiaries in Vietnam, Mainland China, Indonesia, Italy and Germany. SYM was capable of producing almost a million motorcycles per year as well as 35,000 automobiles in partnership with Hyundai. Here it is distributed by Mitsukoshi Motors Philippines, Inc. and their most popular models before were mainly scooters like the Jet and the Joyride. However, SYM has also introduced a number of underbone models like the Magic 110 to suit the demands of the local market.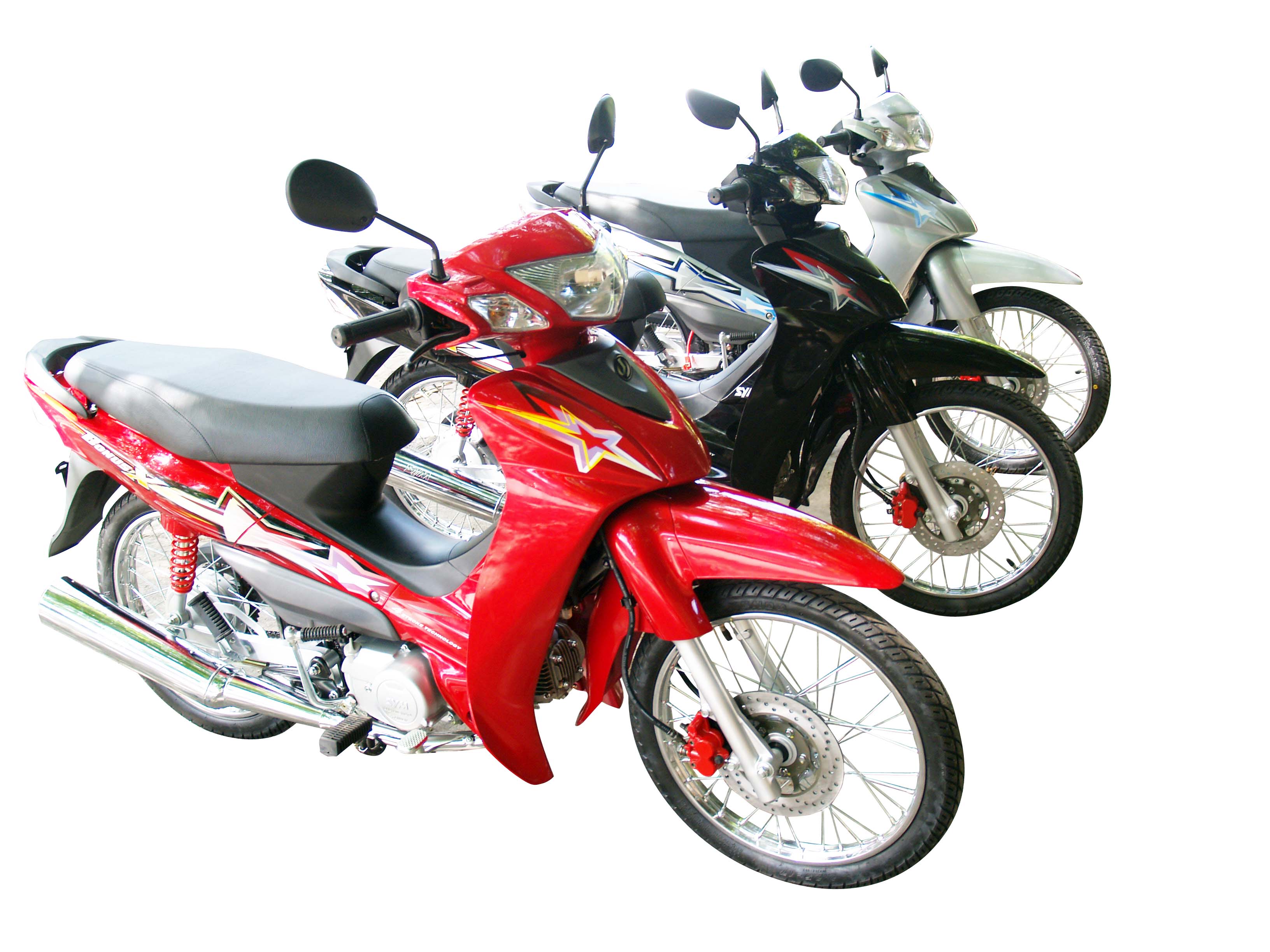 The relatively new SYM Bonus X is a 100cc motorcycle priced at a very affordable P38,000 only. At this price level, one would normally expect a roughly finished and underpowered bike that rides like there's a loose stone inside the engine.
The SYM Bonus X defies all these and literally delivers MORE than what is expected from it. One close inspection and short ride on the bike will make any rider an instant believer. We have never seen any motorcycle with this level of quality and performance being offered at this very affordable price level!
It is solidly built and nicely put together. The material design and quality are at Japanese-levels. Proudly wearing the mark "Taiwan" on its cases, the performance of the smooth, refined and quiet but powerful 97.2cc engine delivering 5.3Kw is very impressive giving you a feeling of quality. Even the critical areas that you can touch like the handlebars and passenger grab bars feel
quality. A simple example, just compare the way the metal shifter is constructed and finished to other similarly priced bikes.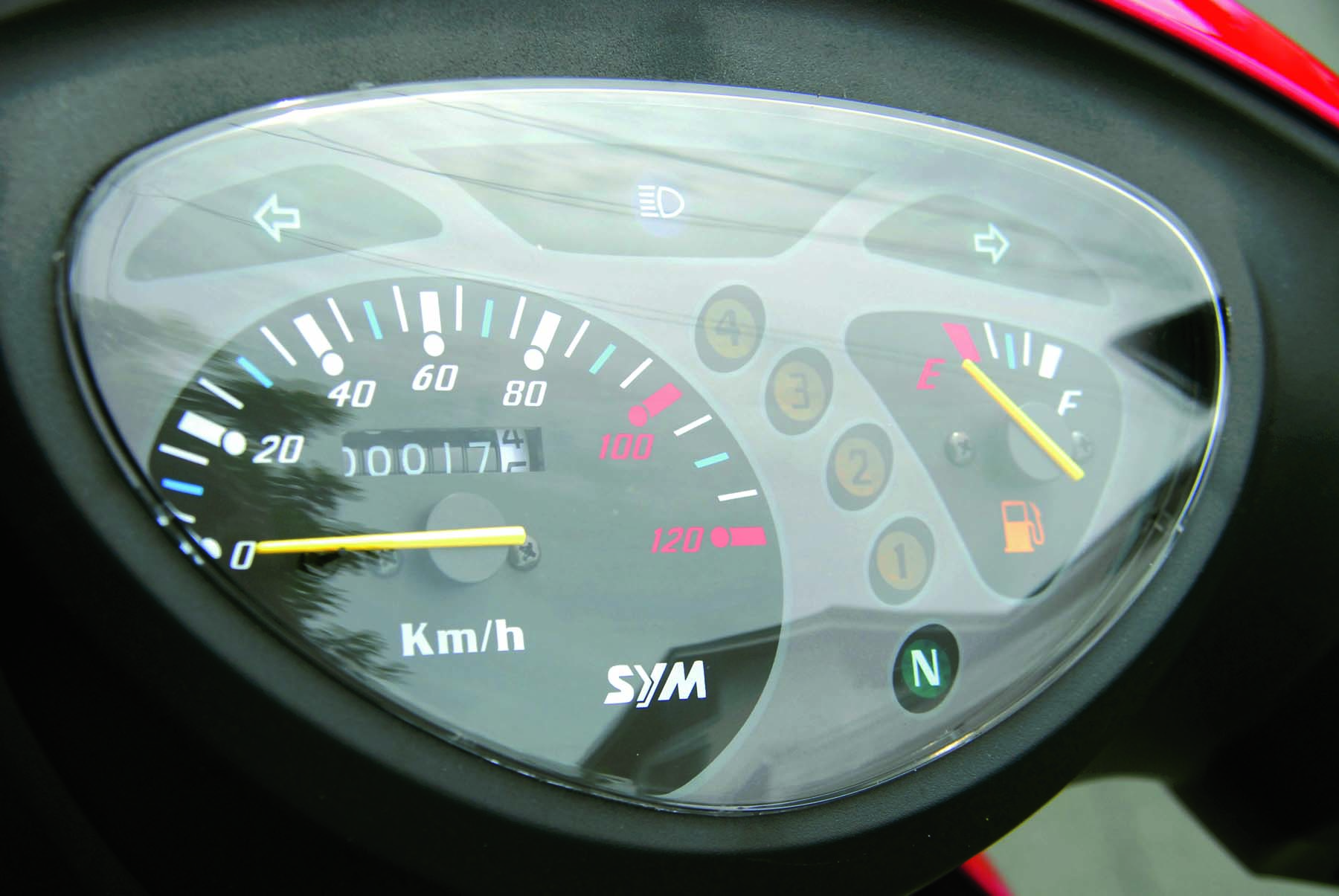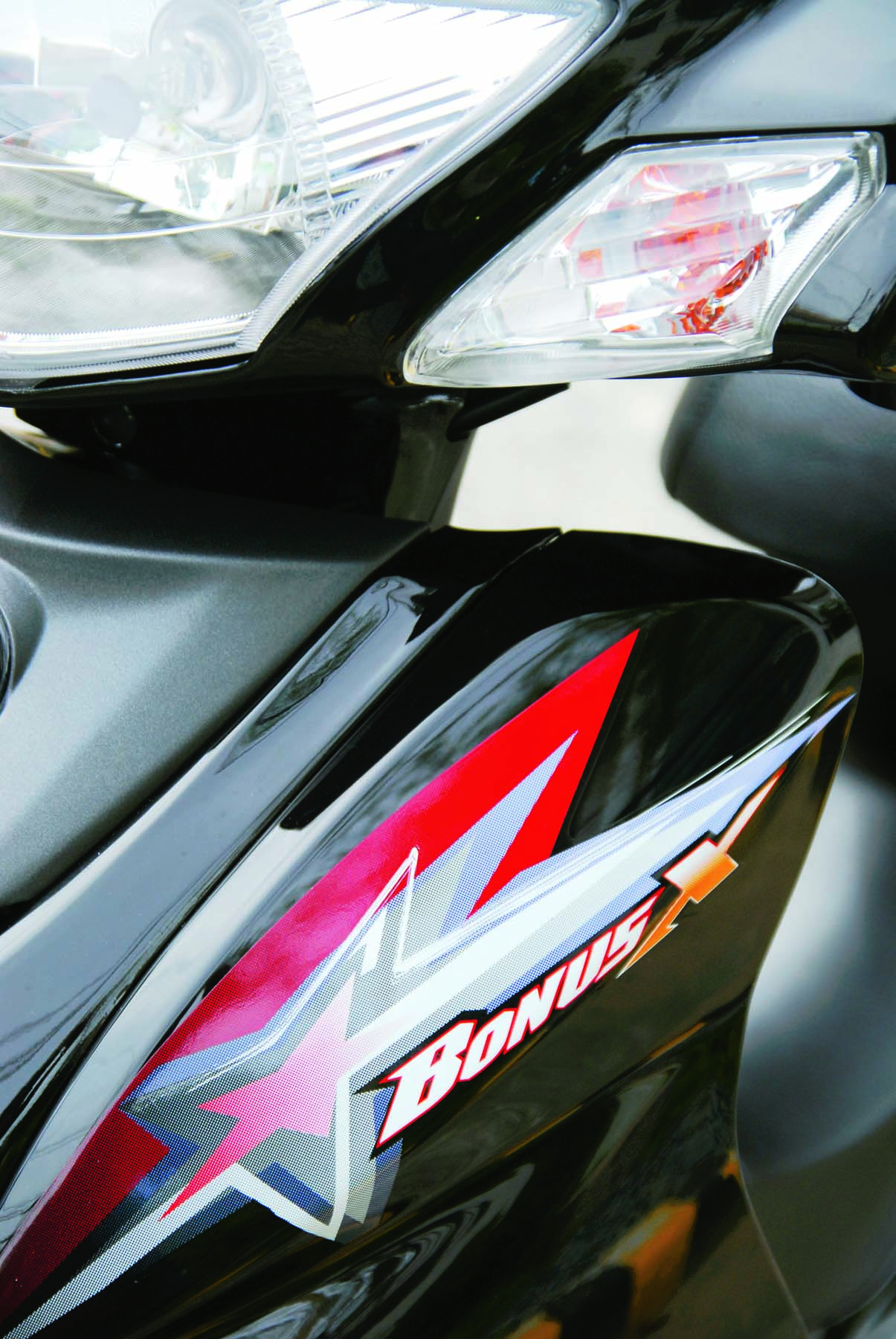 The handling is very light for a 90kg bike and the brakes are strong while the 17-inch Kenda tires measuring 2.25 front and 2.5 not only look good, but actually grip well. You won't find any wooden feeling cheap tires on the Bonus X. Shifting is smooth and precise and does not give you a sluggish feeling.
Also, the engine size delivers outstanding fuel efficiency which is a big bonus for commuters and those looking for a way to save.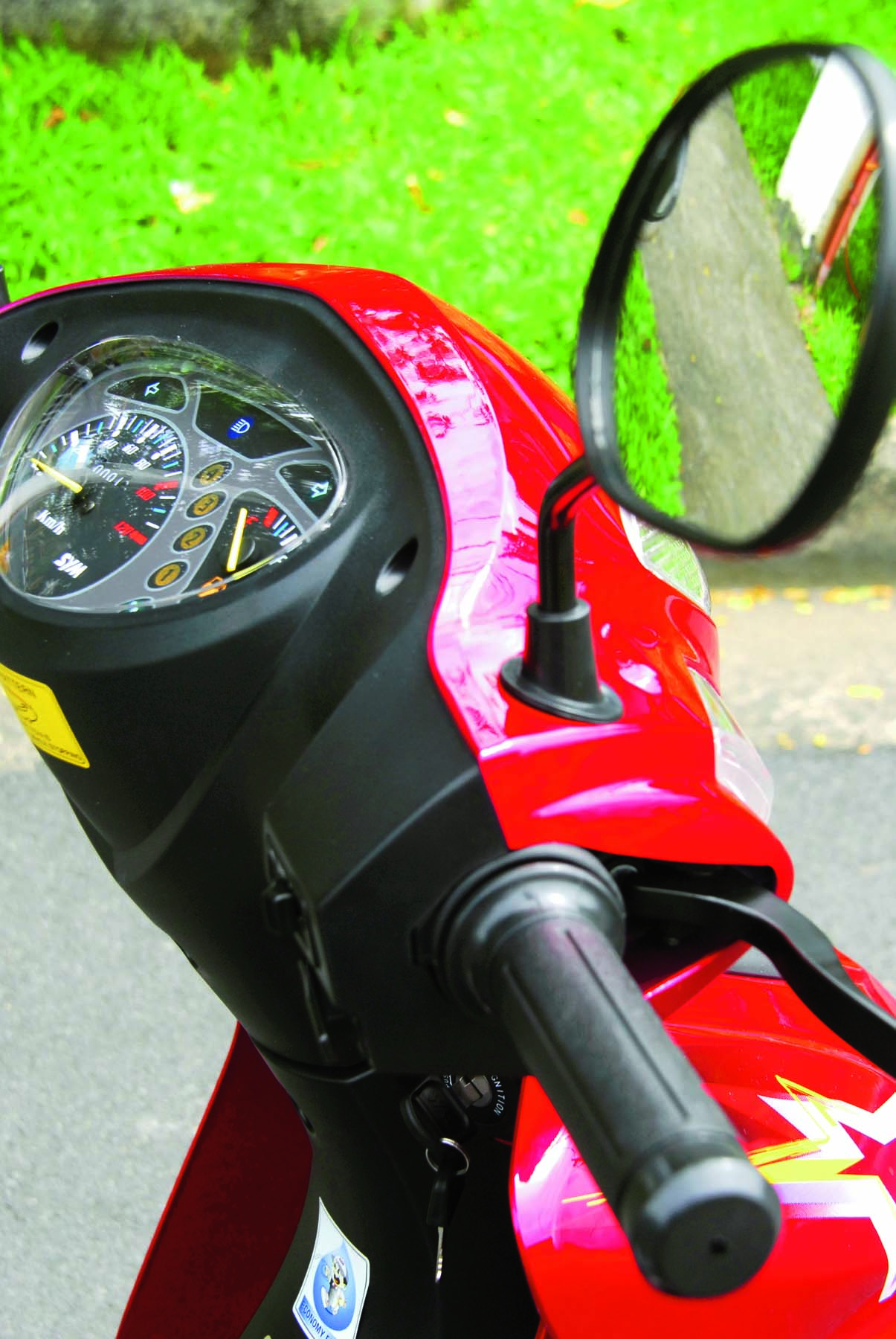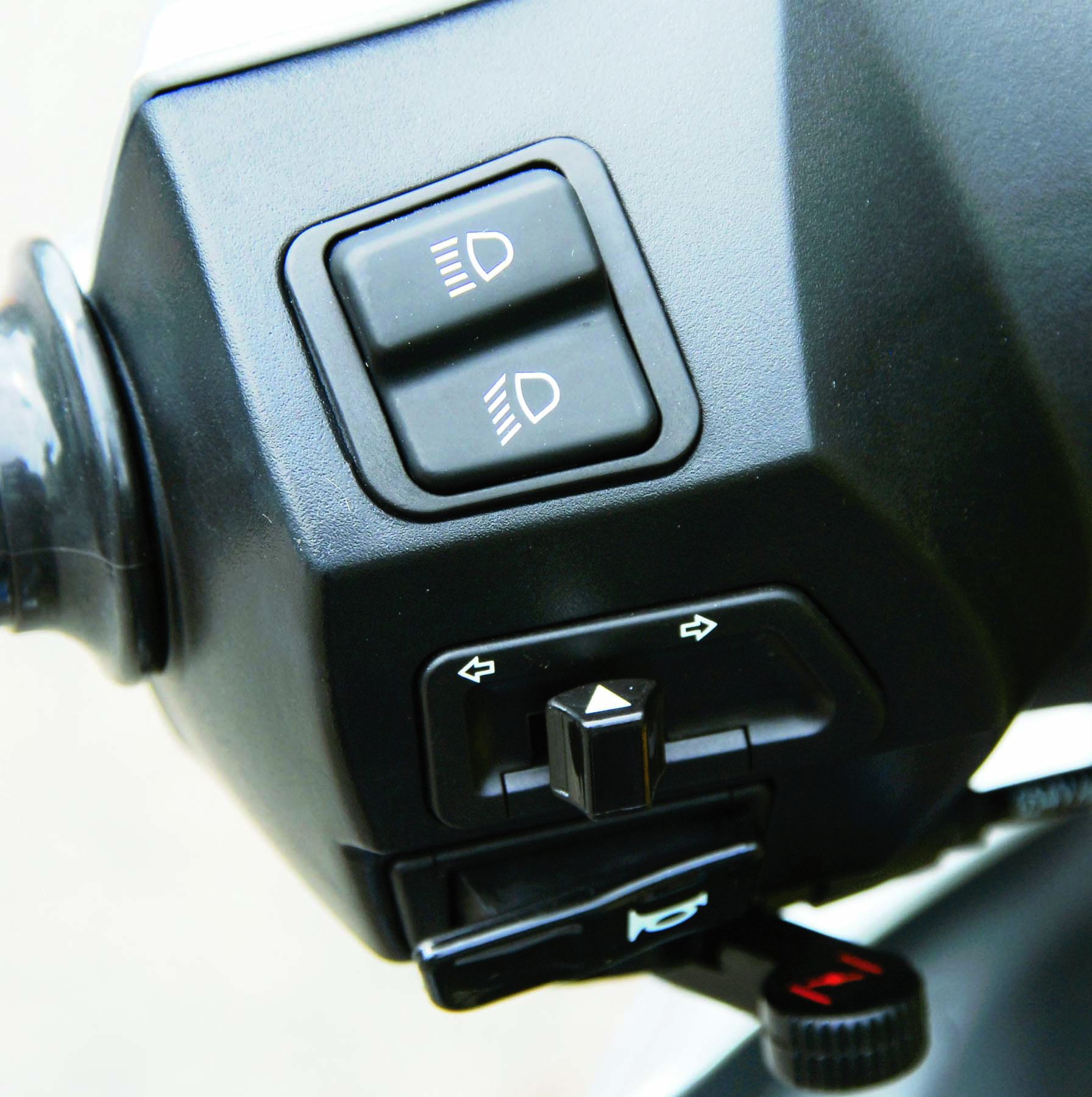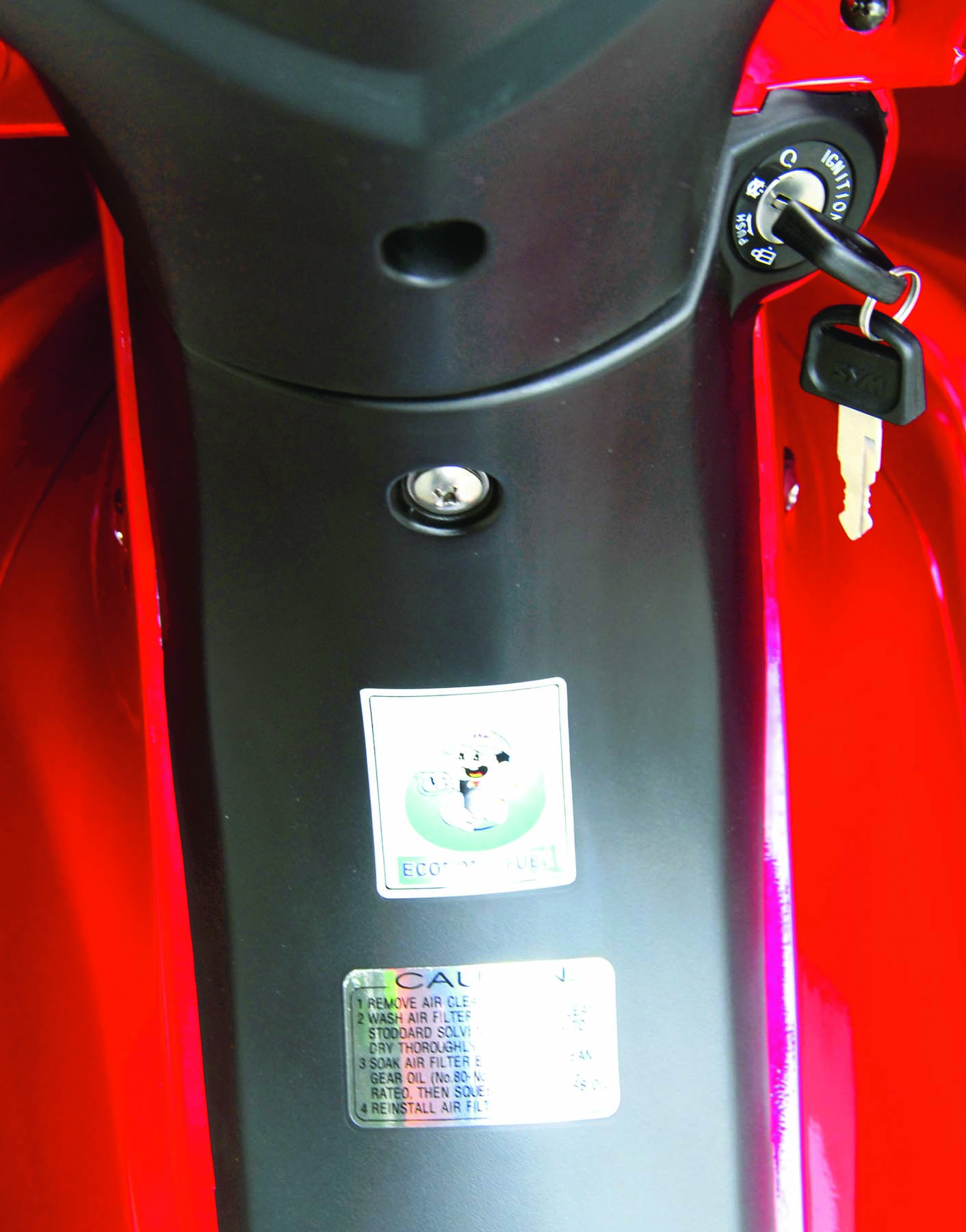 The red brake calipers and rear shocks and the plastic coated rear grab handle are a nice touch giving the Bonus X a sporty character. It is available in Midnight Black, Metallic Silver, and Ruby Red variations. Of course, there are a few things that we think can be improved like the body graphics (which can be easily removed), the non-audible turn signals , the welded passenger pegs on the swing-arm which are uncomfortable for the passenger, and lastly, the very small underseat compartment. However, the positives far outweigh these negatives. The total package is one extremely good
value-for-money motorcycle.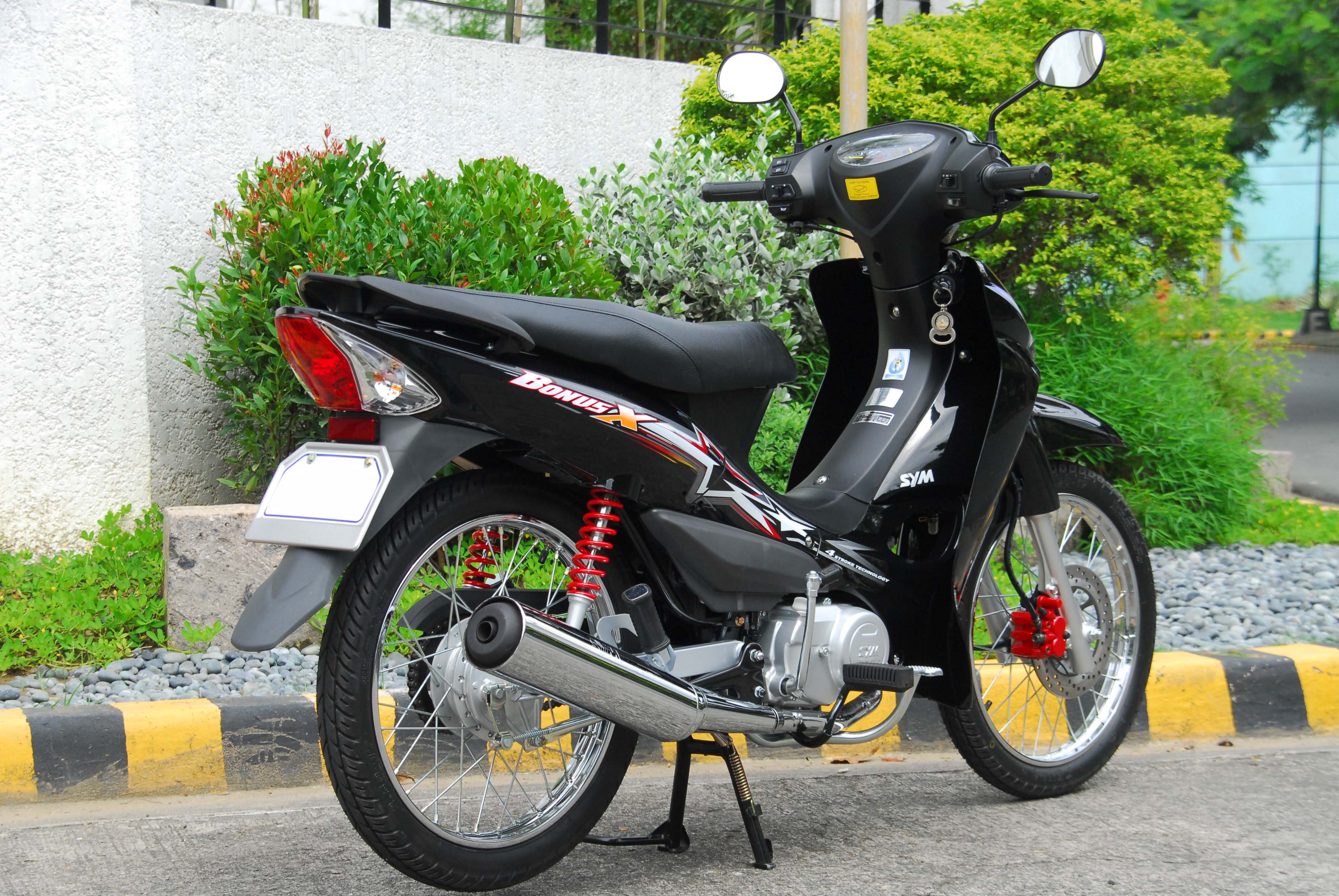 If you think we are praising this Bonus X too much, try looking around the streets and you will probably see one (without graphics usually!) and be surprised by their numbers. Clearly, the many people who already bought the SYM Bonus X have a big smile on their faces because they have realized they got more than what they have paid for. Truly, a bonus for everybody!
*This article was published in InsideRACING's  Volume 7 Number 5  2009 issue.