2010 SYM CITYCOM 300i Ride Review – An Easy to use Maxi-Scooter
Date posted on August 15, 2019
Share this
For people used to riding small bikes all their lives, they treat maxi-scooters like most big bikes. They are relatively big, heavy and cumbersome to handle for everyday use. Not this SYM's maxi-scooter which surprised us with its ridiculously easy to ride qualities on top of its amazing engine performance.
There are two kinds of riders who would get a maxi-scooter. Those who are primarily big bike riders who are seeking a bike that is easier to live with on a daily basis yet still want to enjoy the big bike level of performance; and those who never learned how to shift and are diehard twist-and-go riders who want to upgrade to a more powerful and bigger mount. Both of them usually expect maxi-scooters to handle slowly and heavily if not awkwardly due to the expected heavy weight and smallish wheels. Both groups will be surprised with SYM's Citycom 300i, which is not only fast but also one of the easiest two-wheel machines to ride.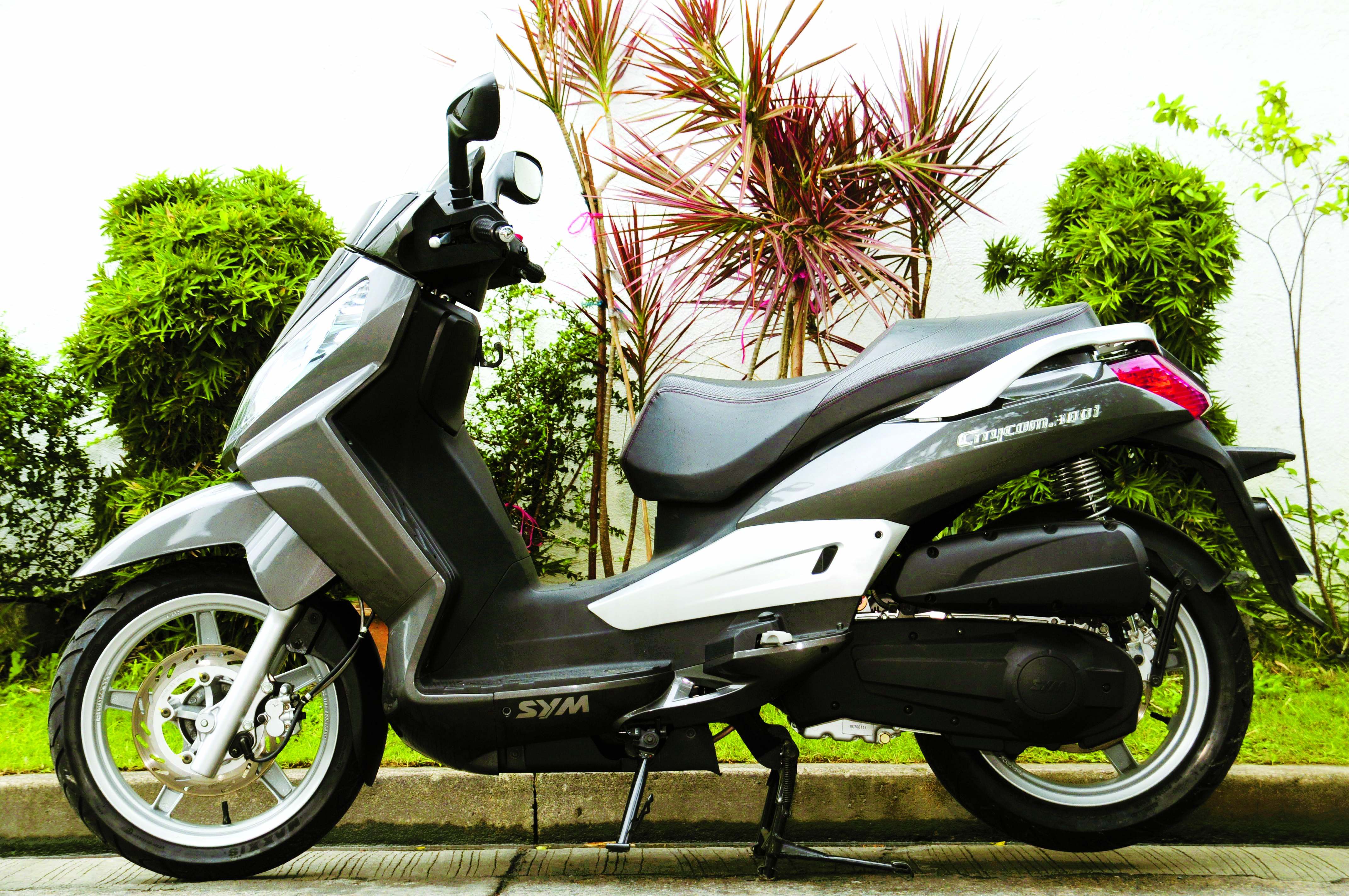 Yes, the SYM Citycom 300i at P238,000 is relatively expensive compared to smaller bikes, but when compared to machines that deliver the same presence, exclusivity, prestige, performance, efficiency and technology, this maxi-scooter can strongly justify its value.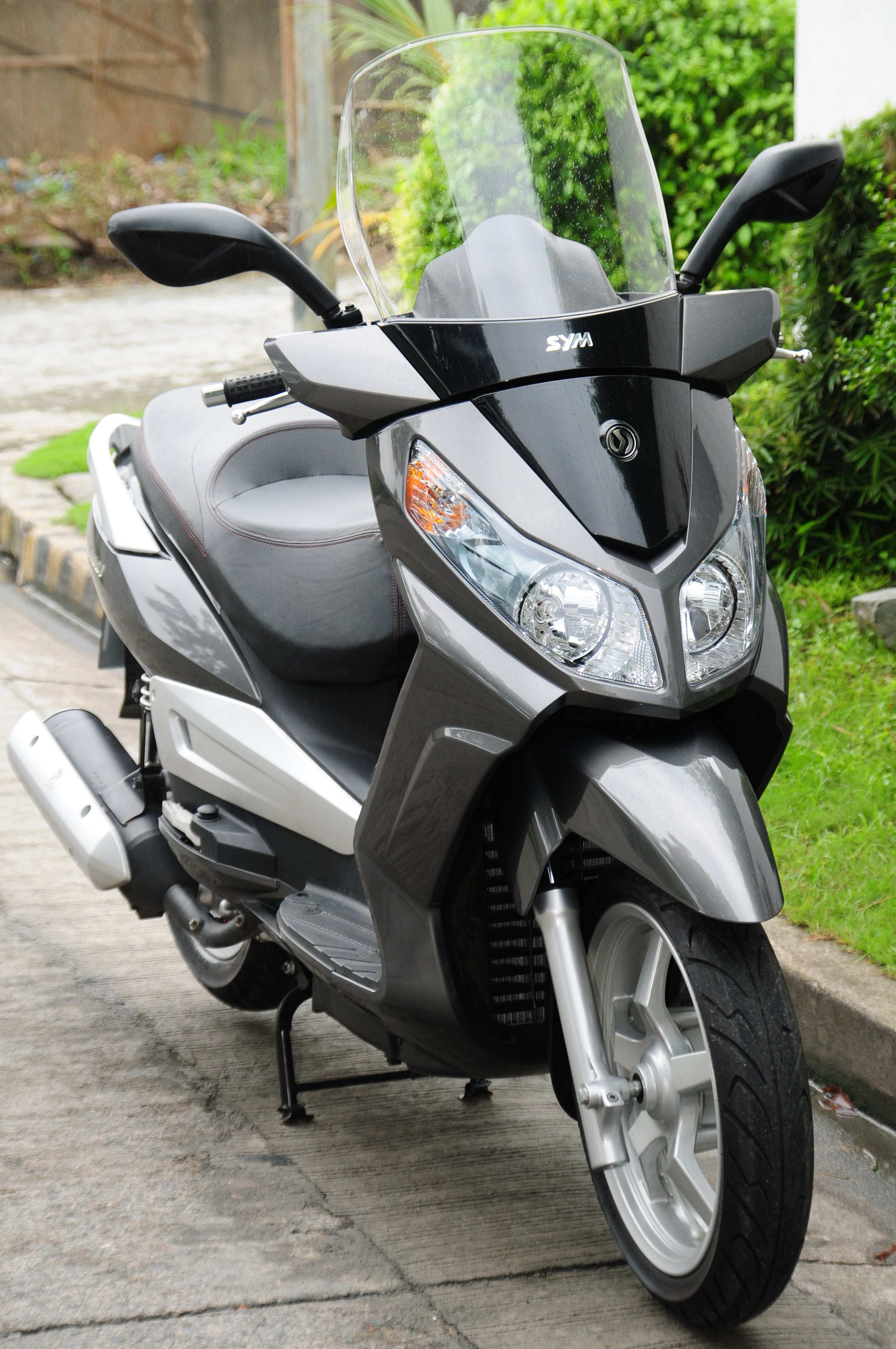 Mitsukoshi Motors Phils., Inc., the exclusive distributor of SYM in the country, released the Citycom 300i early in 2010. It was the first maxi-scooter in the Philippines to feature SYM's EFI Intelligent Injection System. Designed in Europe, the Citycom is powered by a Euro-3 compliant, 264cc, 4-stroke, water-cooled EFI engine coupled to a CVT. Because of EFI, it starts easily and is able to run smoothly immediately. The spread of torque and power is impressive and smooth in its delivery. It doesn't feel like it needs more power even at high speeds. The EFI system also ensures optimum performance and efficient gas mileage.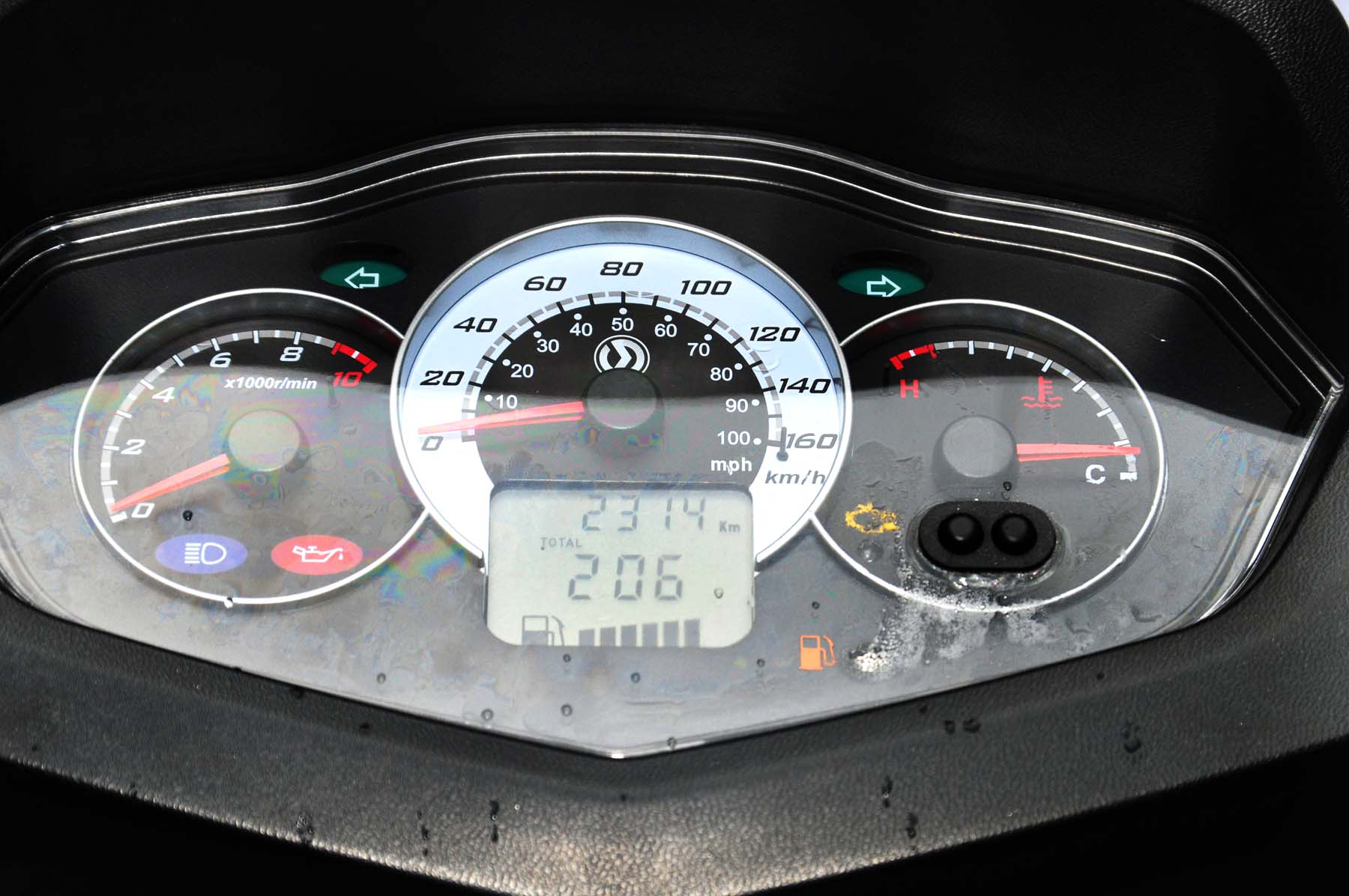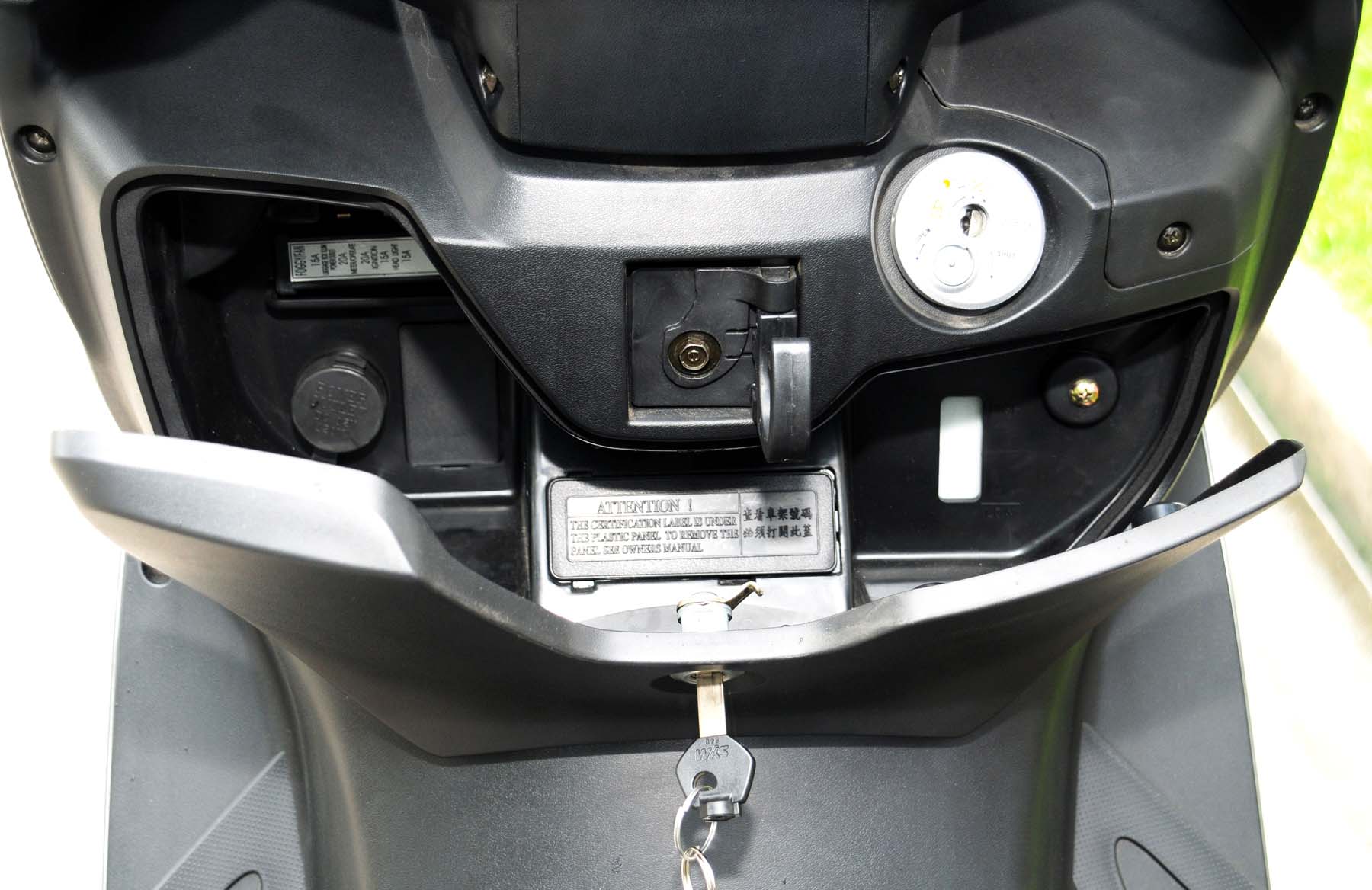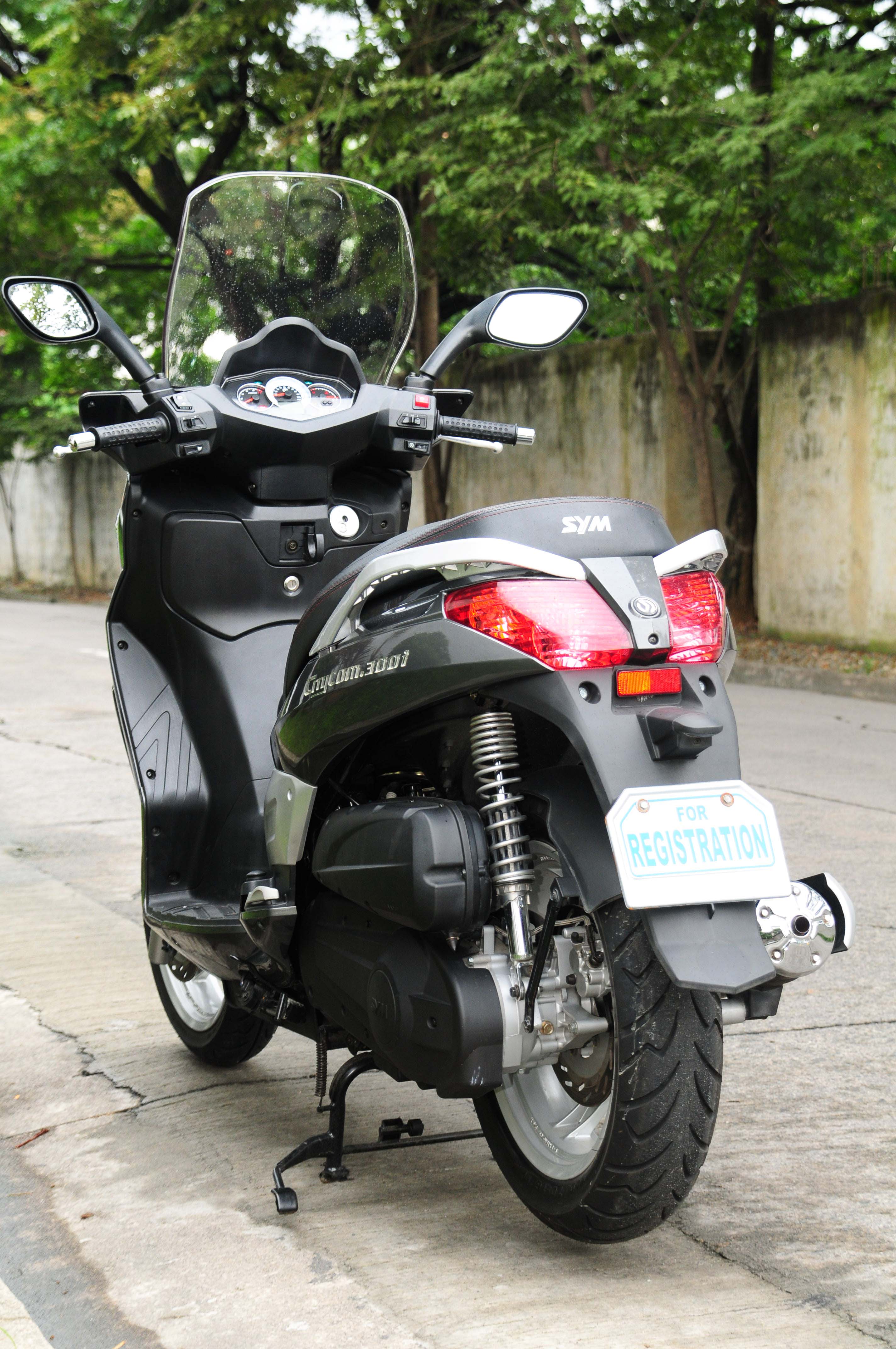 Styling-wise, the Citycom combines sophisticated fashion and functionality. The monochromatic color and elegant lines make it look very European and very sophisticated. The sporty dual-headlight is not only eye-catching in design but also provides better visibility for safety concerns as the 35w lights give the best visibility in the dark.  It has an impressive instrument panel which mimics those of sports cars in both appearance and function. The under seat luggage compartment is big enough to fit in 2 helmets and the front glove box is big enough for drink bottles and maps. Fit and finish is high and the overall quality is higher than smaller motorcycles or scooters. The safety feature of an engine kill switch on the bar, a breaker switch under the seat and a side stand engine off switch are just some of the nice technologies the Citycom has.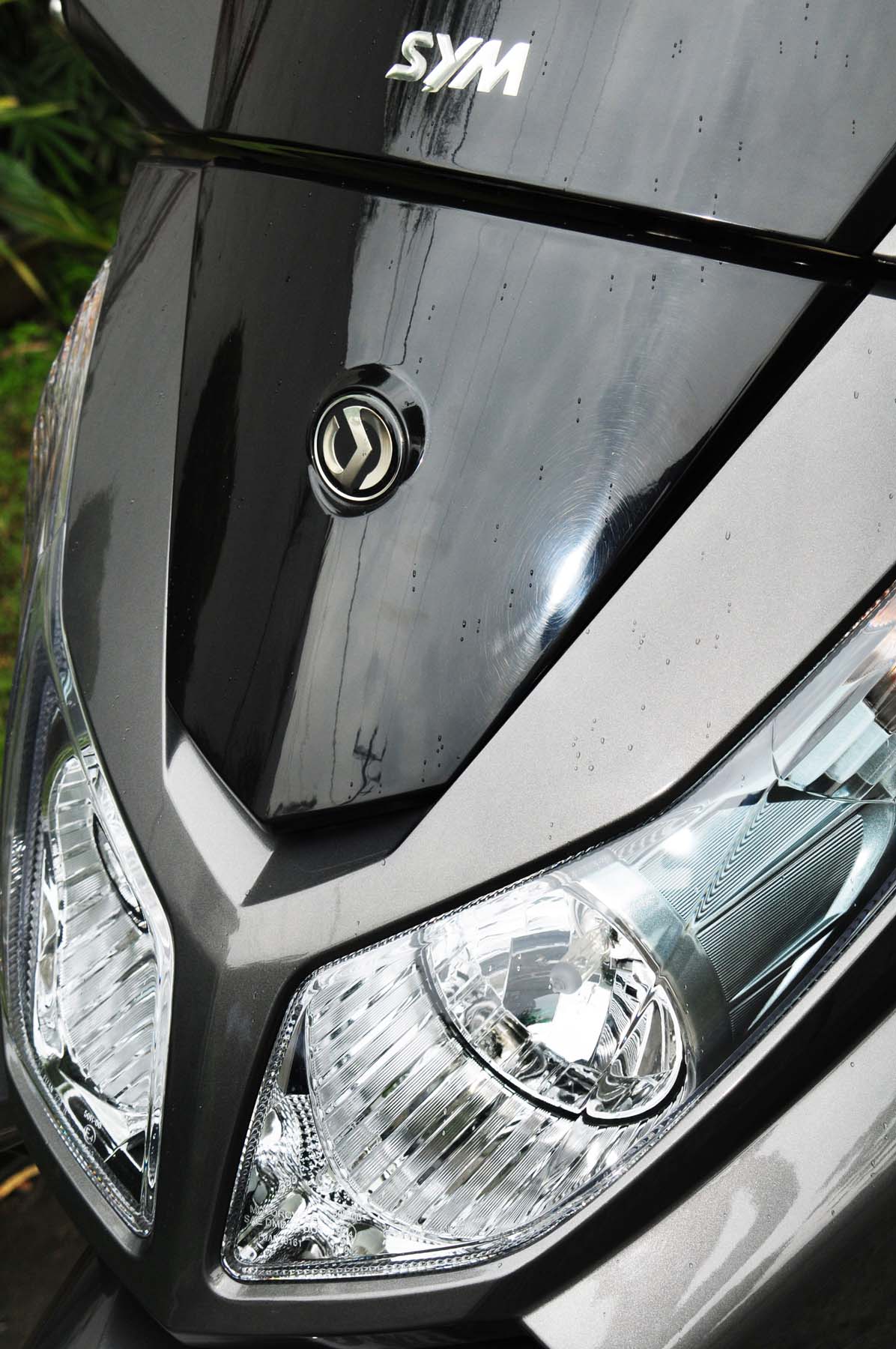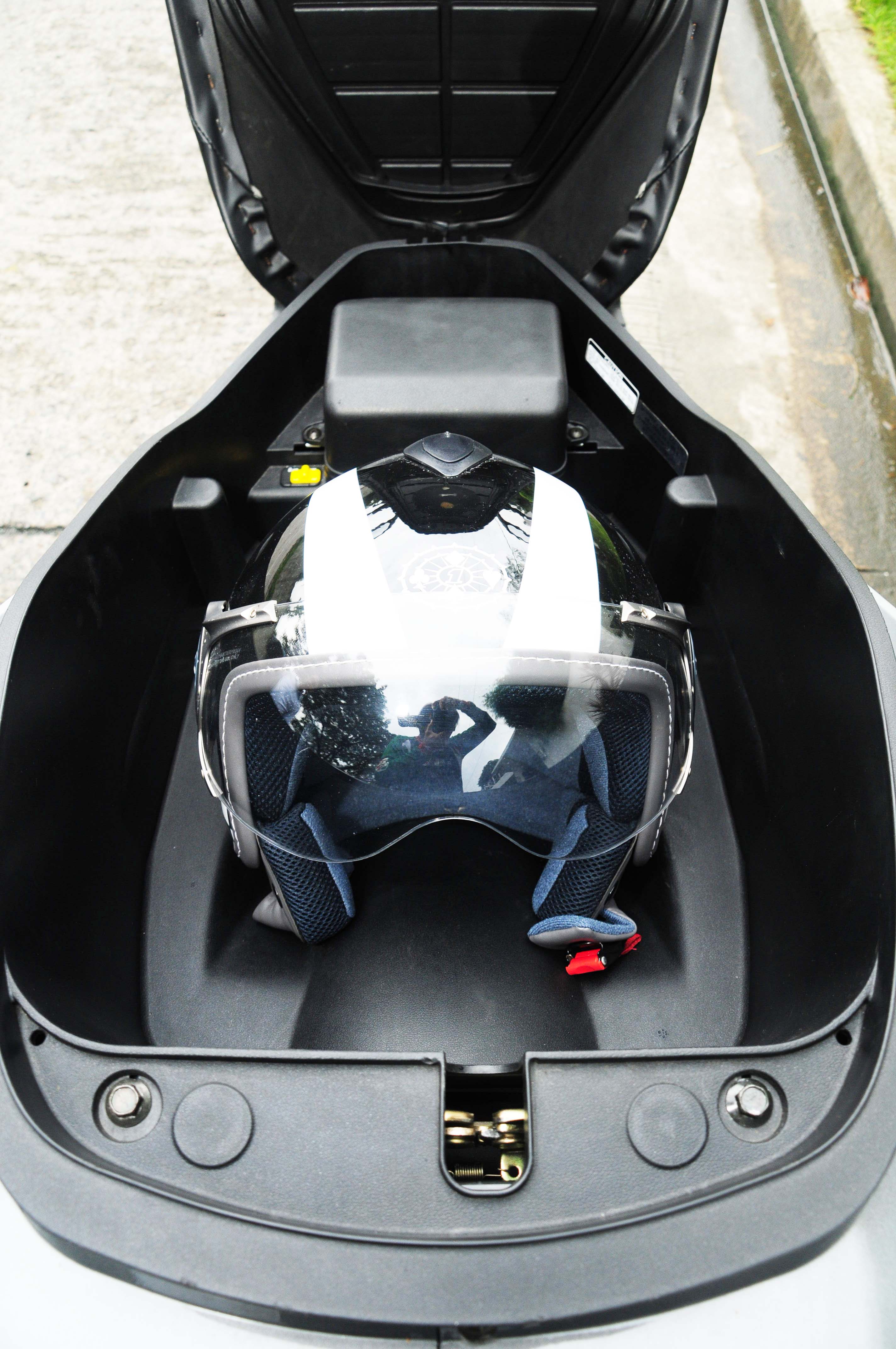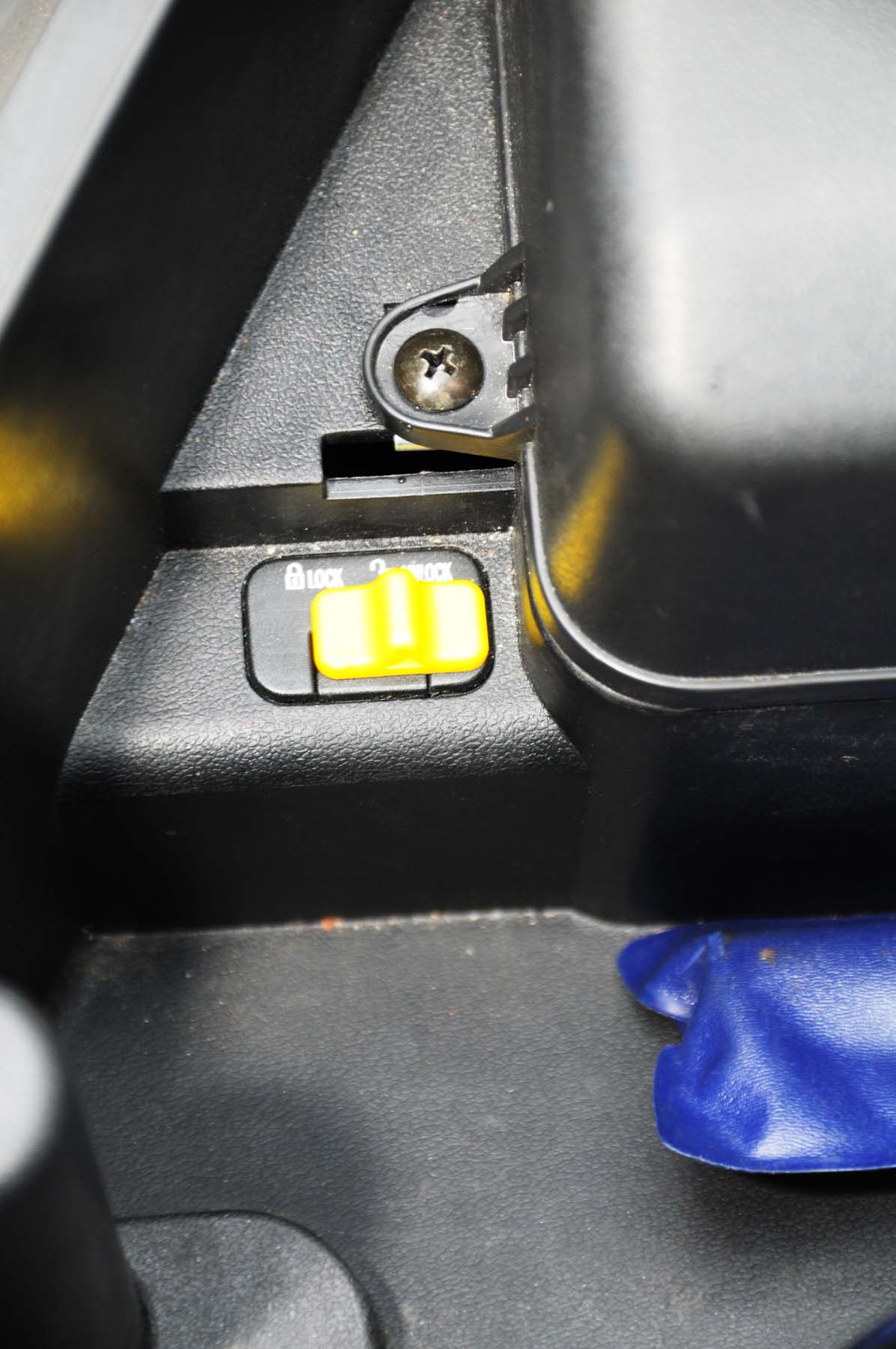 The high quality of materials and workmanship coupled with the quiet and vibration-free engine operation make the Citycom truly a machine with a high level of refinement.
It is equipped with big and wide 16-inch wheels and tire combination that give it its stable handling both at slow speed and at cruising or triple digit speeds. It's excellent for daily commuting and cruising in all road conditions in and out the city. Believe it or not, despite its size and 182kg weight, the Citycom's handling is light and stable at any speed while its ride is very comfortable. Some big bike riders might find the Citycom too easy and comfortable to ride that they might get bored with it.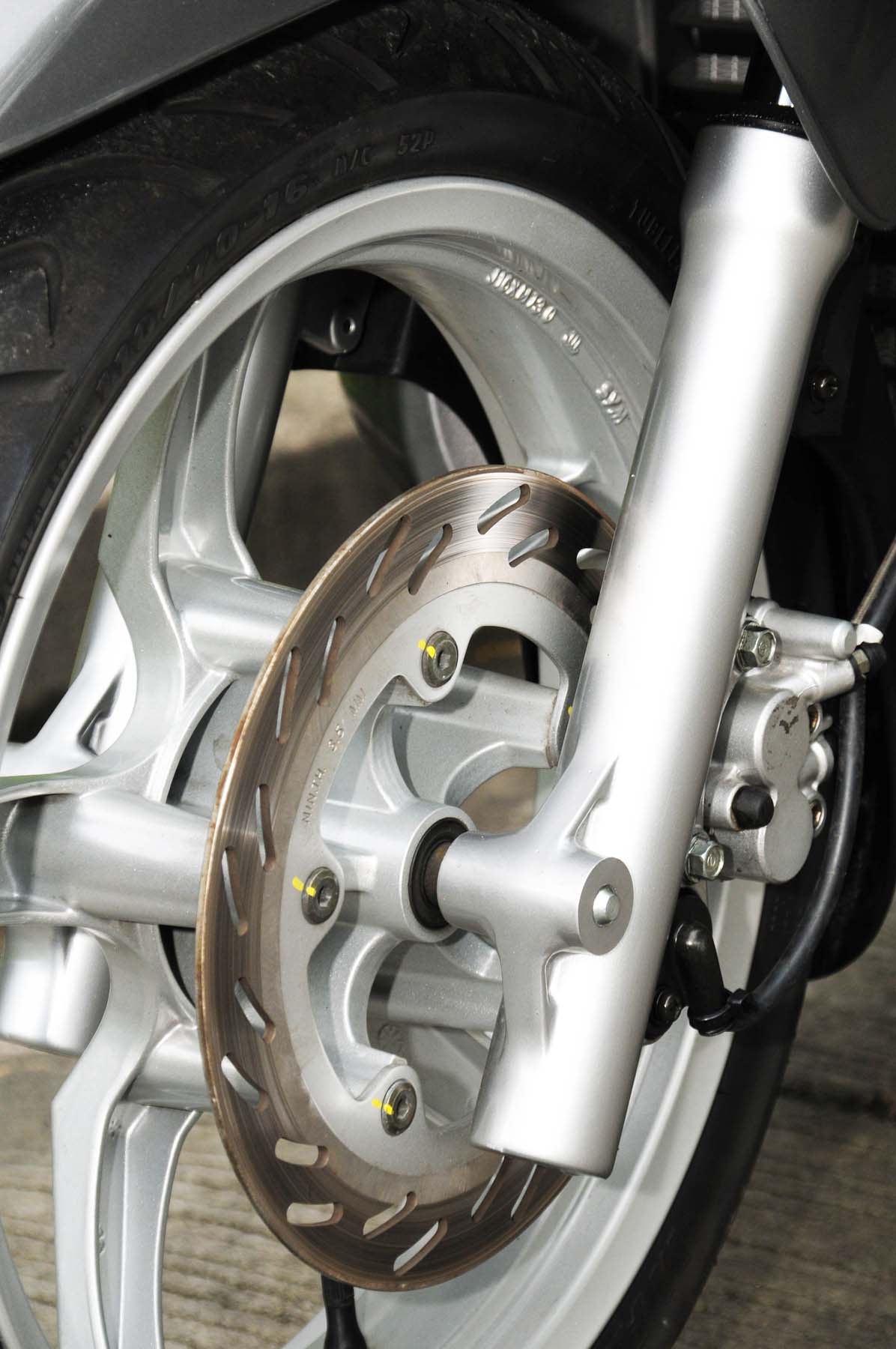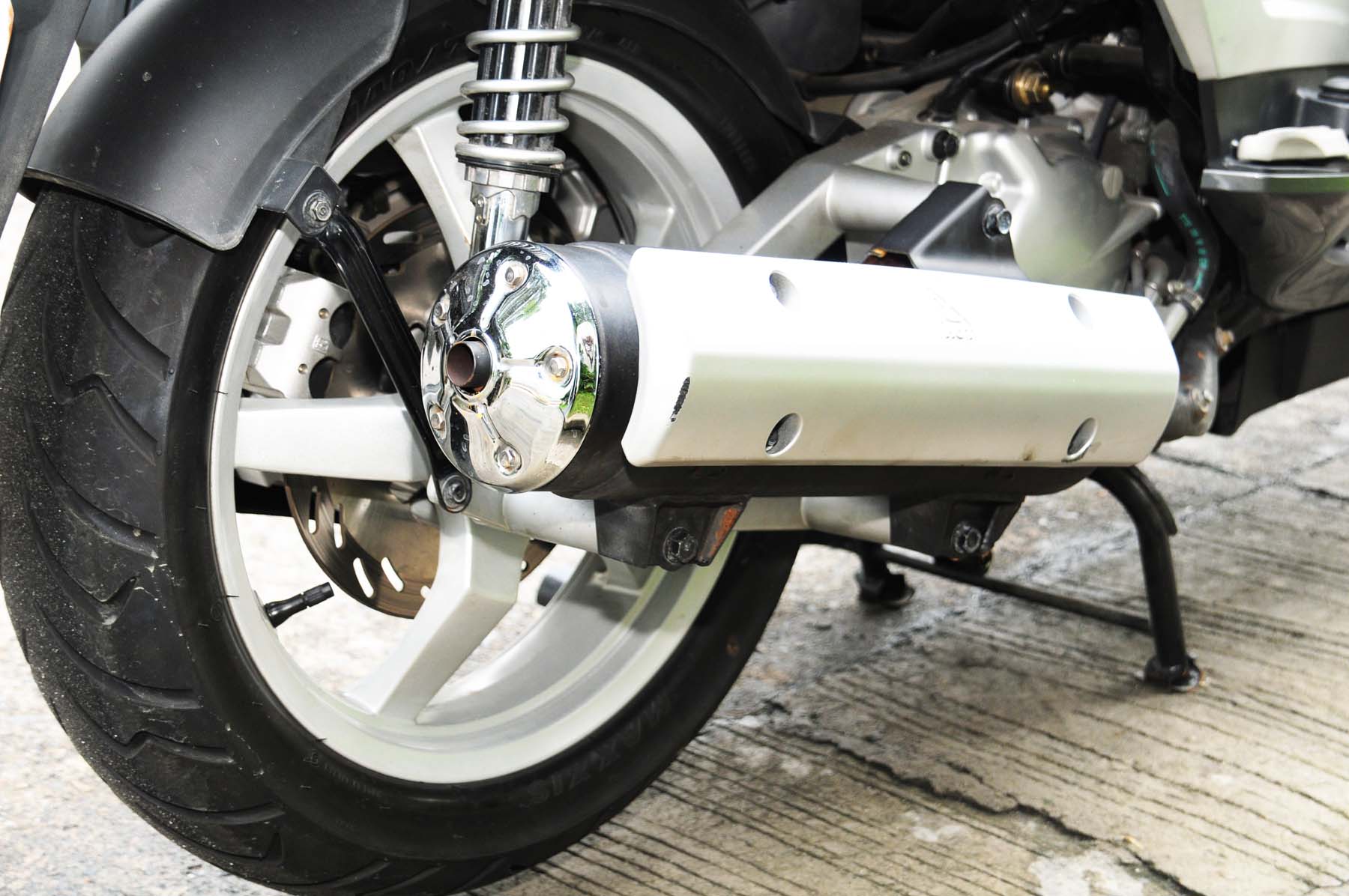 Initially available in Metro Manila, Citycom buyers are supported by a sufficient service support program with well trained technicians capable of servicing the EFI system, having undergone full training direct from SYM engineers.
The SYM Citycom 300i is a good choice for riders who want a big and powerful scooter for day to day commute in the city as well as for long and relaxing touring rides in the provinces. It is an ideal ride for the mature and sophisticated riders. SYM has done a superb job with the Citycom. Considering the overall package, it really is one of the best value-for-money maxi-scooters in the market, adding to the trend that some of the best scooters are coming from Taiwan.
*This article was published in InsideRACING's  Volume 8 Number 10  2010 issue.