SYM Joyride 200
Date posted on May 20, 2019
Share this
When it comes to online video streaming, "YouTube" is the most visited. The site is such a hit because it features current, interesting and inspiring videos like the latest news, movie trailers, how-to's and more.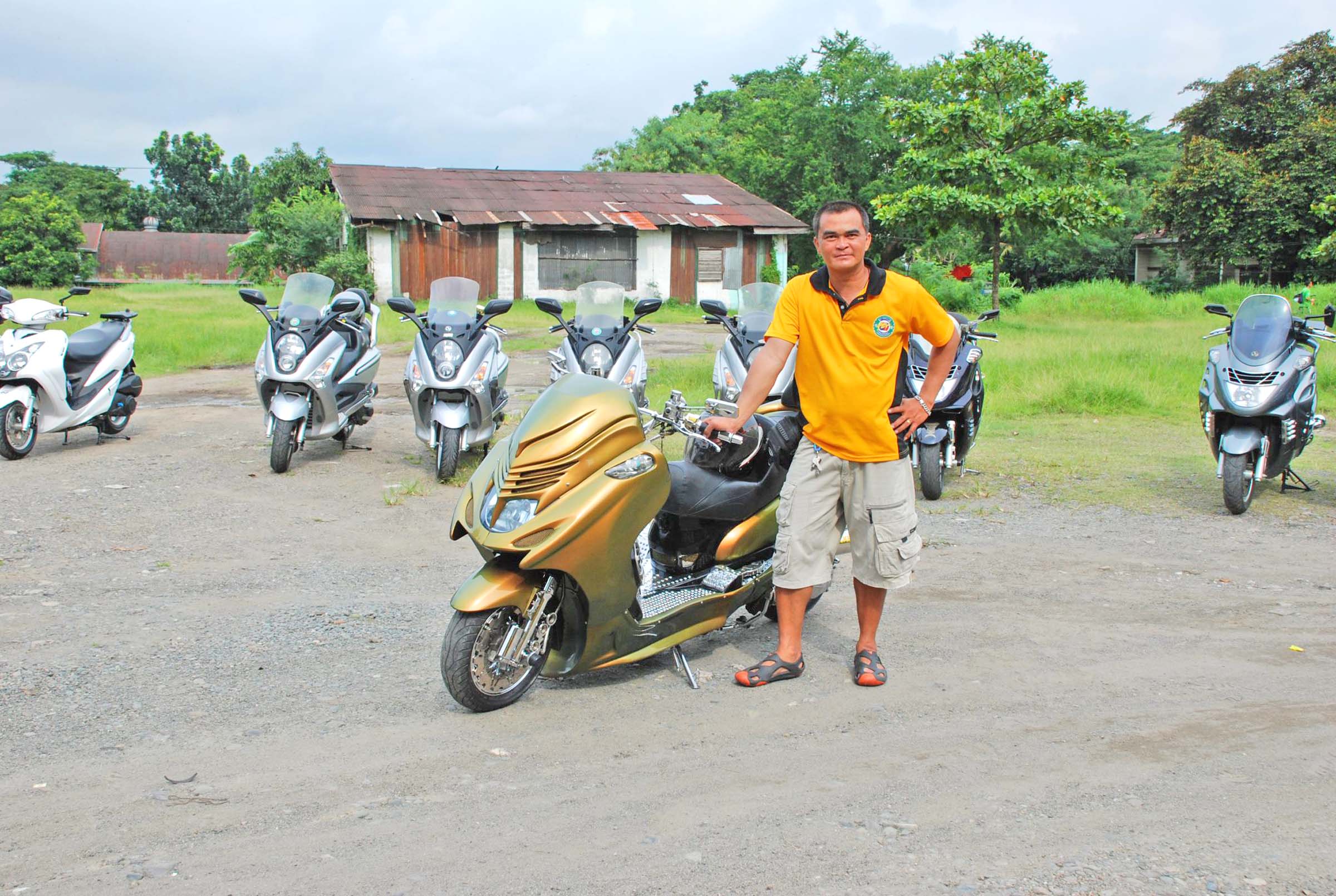 It also has diversified followers all over the cyberworld which includes Jet Riders Club's Edgar Capulong. The man got inspired to make his SYM Joyride 200 look like a customized Japanese scooter model like in one of the featured videos on YouTube.
Clearly, it was not an easy project. Aside from time and effort, he also has to make sure he has the money to spare. Through his determination, his project started on 2007 with slight chroming modifications. Later on, he added some accessories and parts like body kit, extender, sounds, body paint, handlebar, seat and more chrome.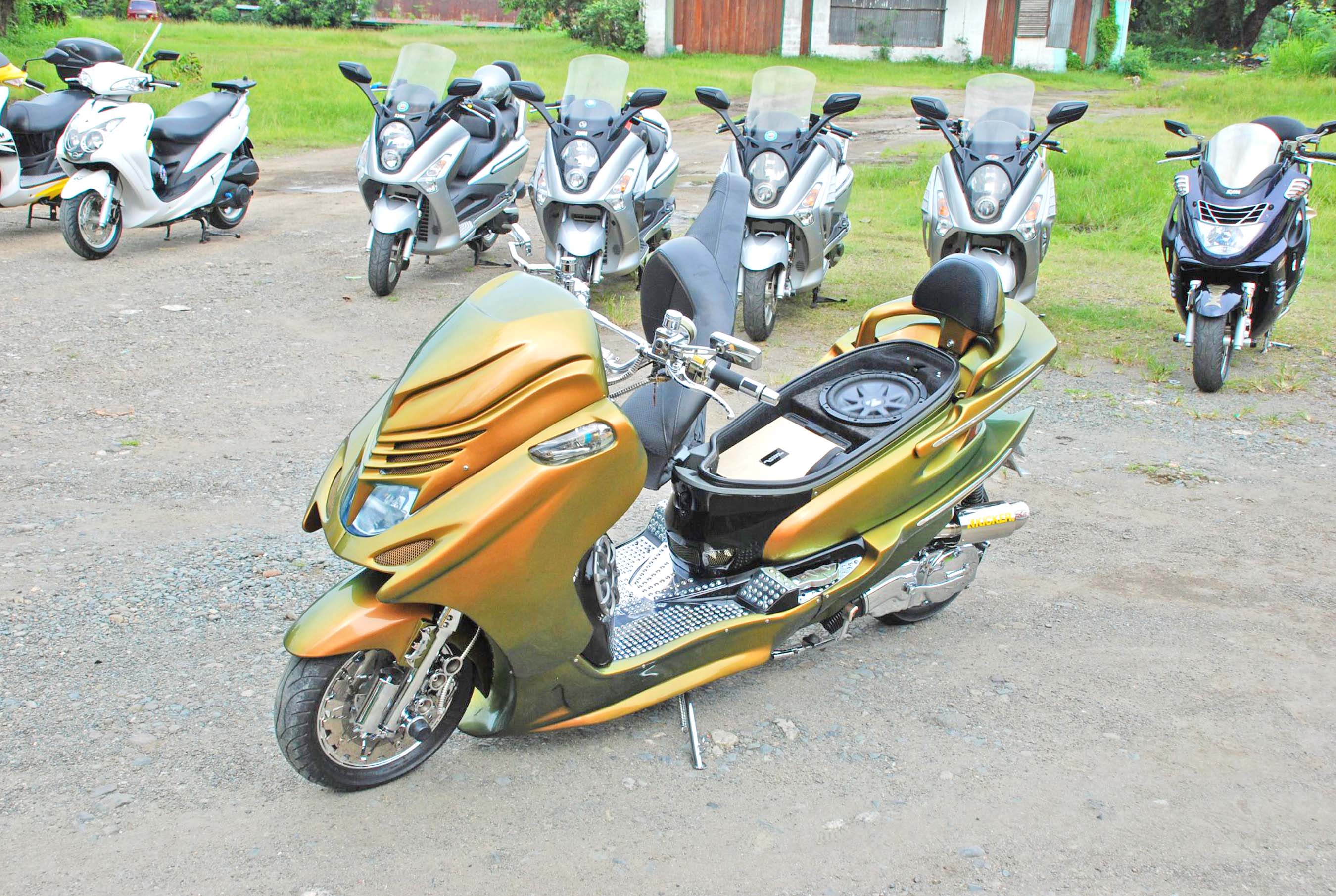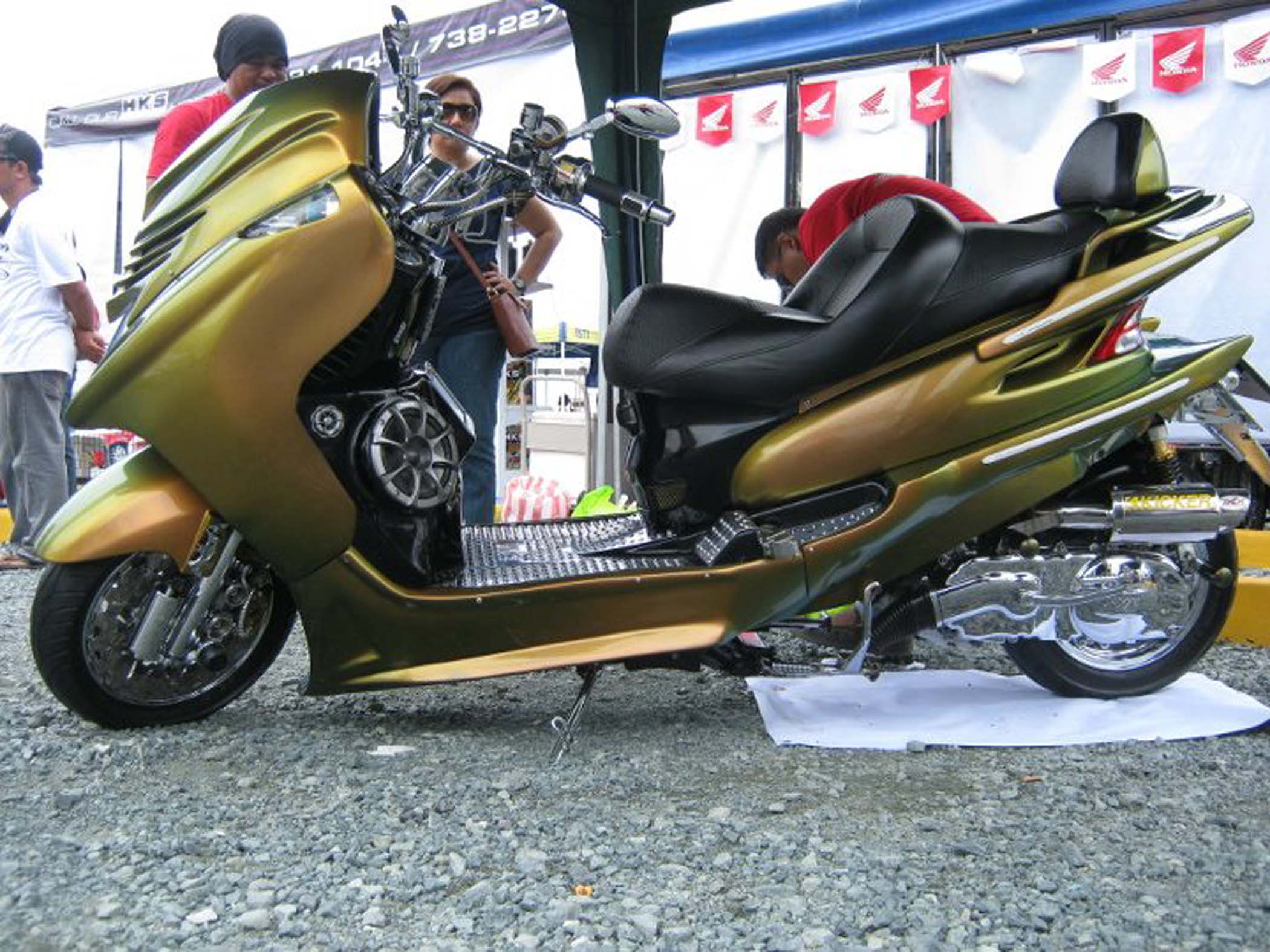 However, his scoot was materialized with a delicate engine. In effect, the modification is limited to external appearance with minor engine adjustments like refinement of its side pulley. The air filter engine and stock engine must also be retained to avoid overheating.
This project wouldn't be possible without the help of his friend, who specializes in modifying maxi-scooters. The beautiful Joyride would soon undertake further refinements. He will likewise add more accessories – speaker, tweeter, amplifier, LCD monitor and more.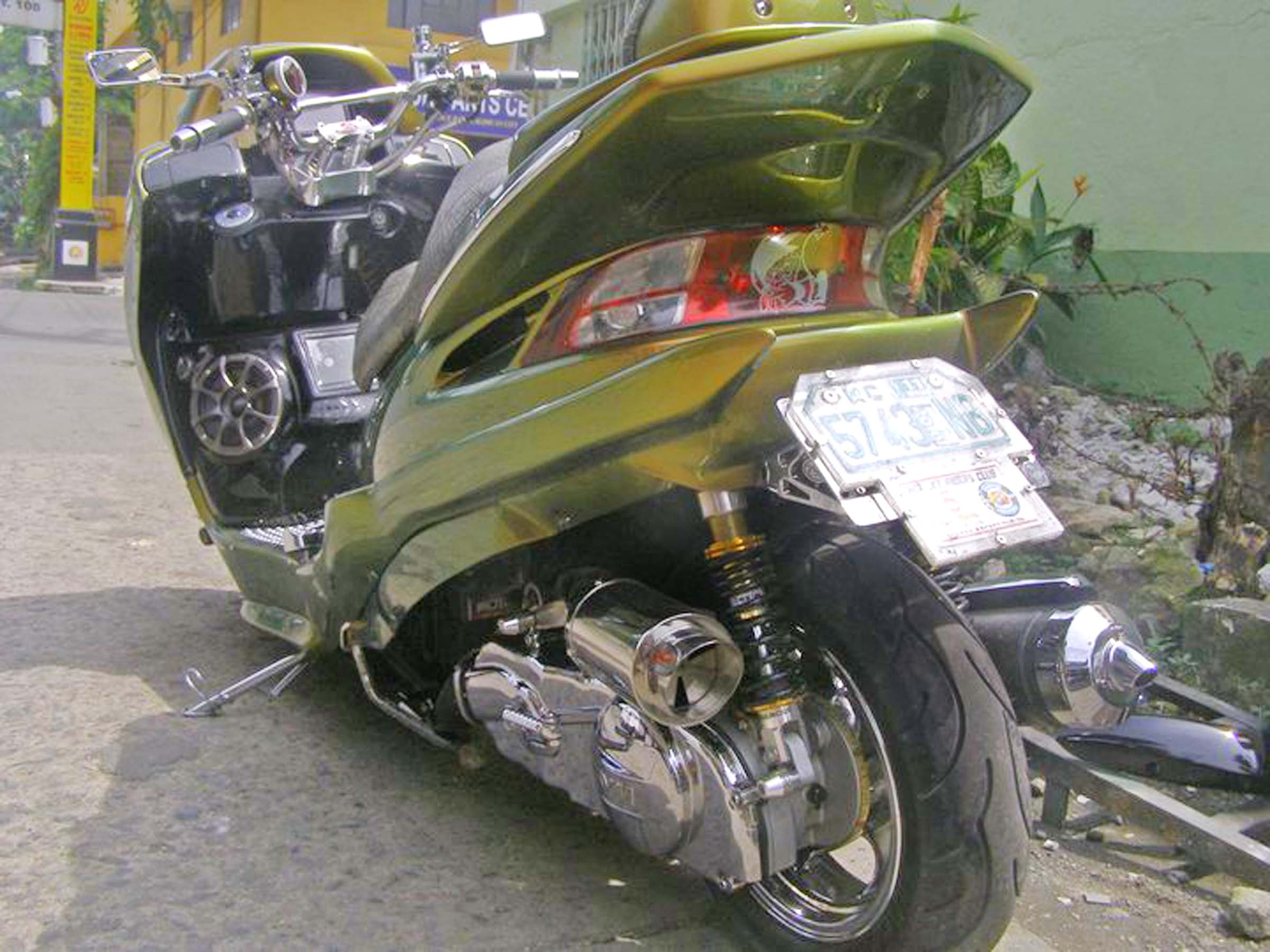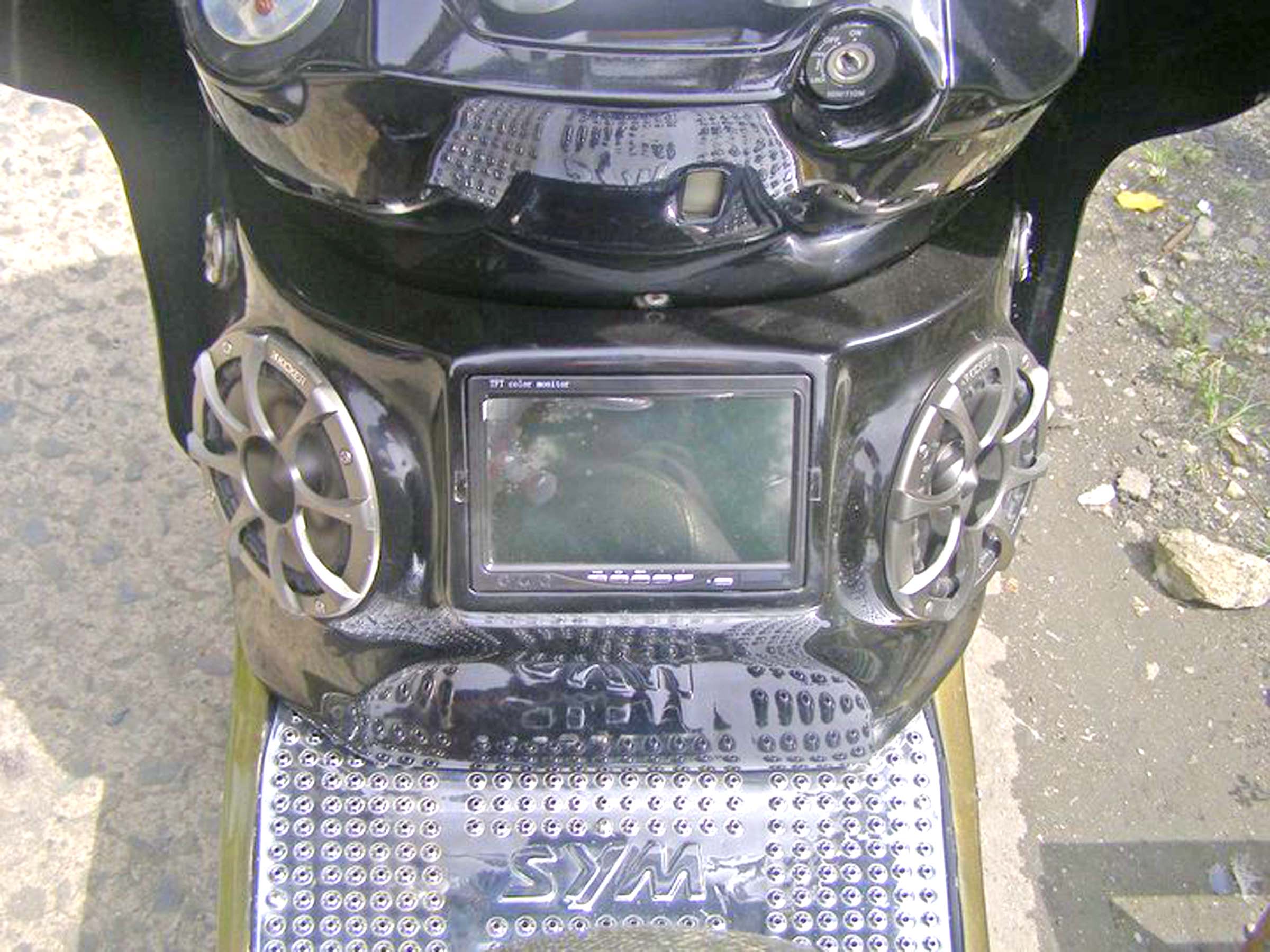 Owner: Edgar Capulong
Modifications:
Body kit * Pioneer DVD Touch Screen
(5 in 1) * Kicker Speakers * Kicker Tweeter * Monitor * Amplifier * Subwoofer * Chassis Extender * Body Paint * Handle Post and HandleBar * Volt Meter * Chrome * Spinner * Caliper at Rear Wheel * Buffles * Neon Lights * Blinker * Clear Tail Light Cover * Japan-made Rear Shock * Fork Stabilizer * Side Mirror * Brake Lever * Slider * Battery
Awards:
Car and Bike Show
(September 10, 2011)
Best Scooter, Best Sounds,
Best in Lowest Bike and Best SYM
Castrol Astig ng Kalsada
(October 15, 2011)
Best Custom Bike
TV Appearance on "Republic"
(August 27, 2011)
A Saturday show in ABS-CBN
hosted by Julius Babao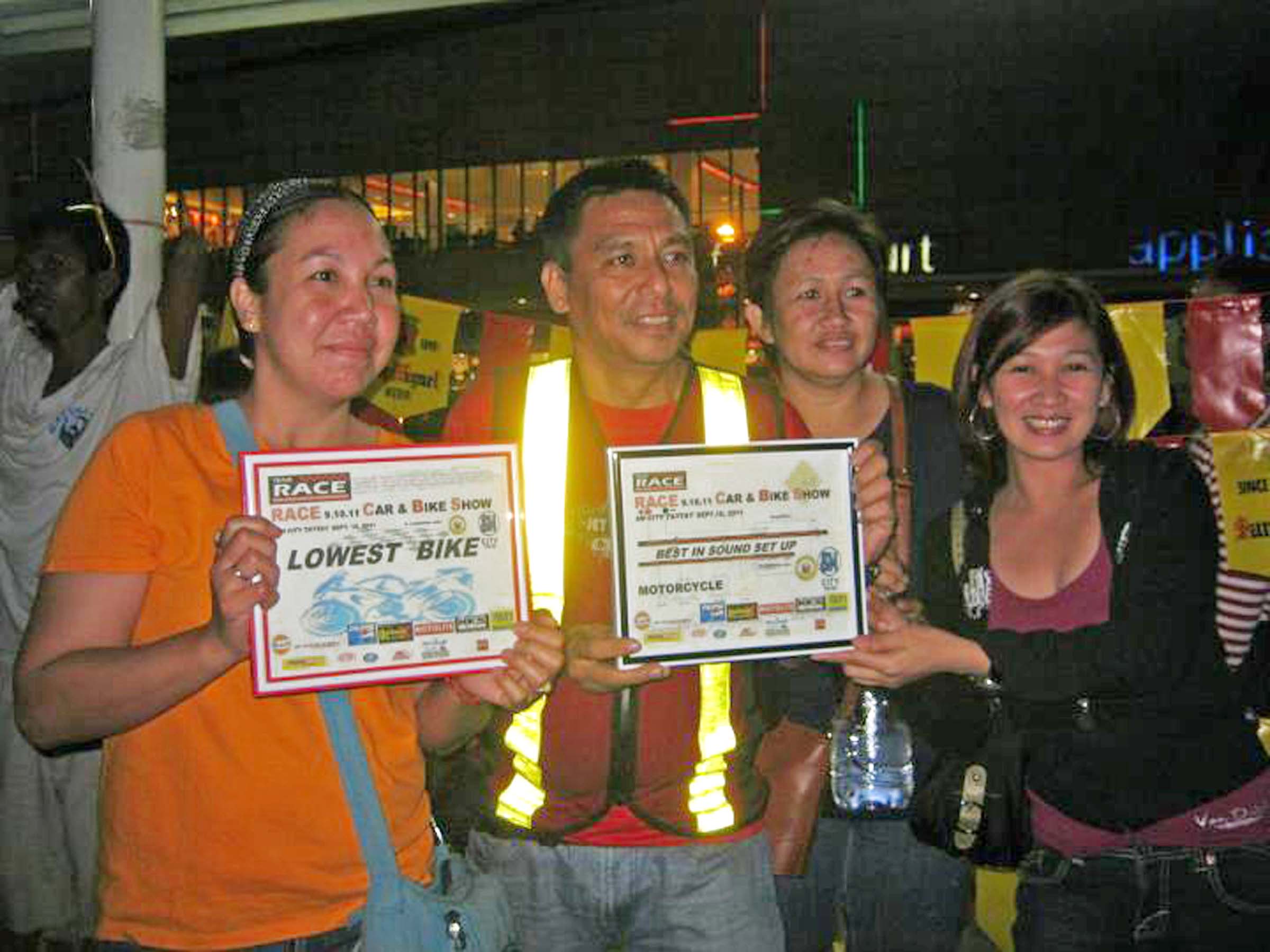 *This article was published in InsideRACING's  Volume 9 Number 11  2011 issue.