2012 SYM Maxsym 400i Ride Review: A Swift and Luxurious Escape!
Date posted on October 3, 2019
Share this
If you want to travel far and fast with utmost comfort, convenience and practicality, a maxi-scooter is one of the best options, and the SYM Maxsym 400i is one of the best you can buy. It's fast, powerful, modern-looking and easy to ride. It allows you to supremely travel on all paved roads, including the expressways, enabling you to reach farther places quickly in luxurious comfort and style. It's hard not to fall in love with it since it gives maximum enjoyment all the time, and it can be owned brand new at a very good price!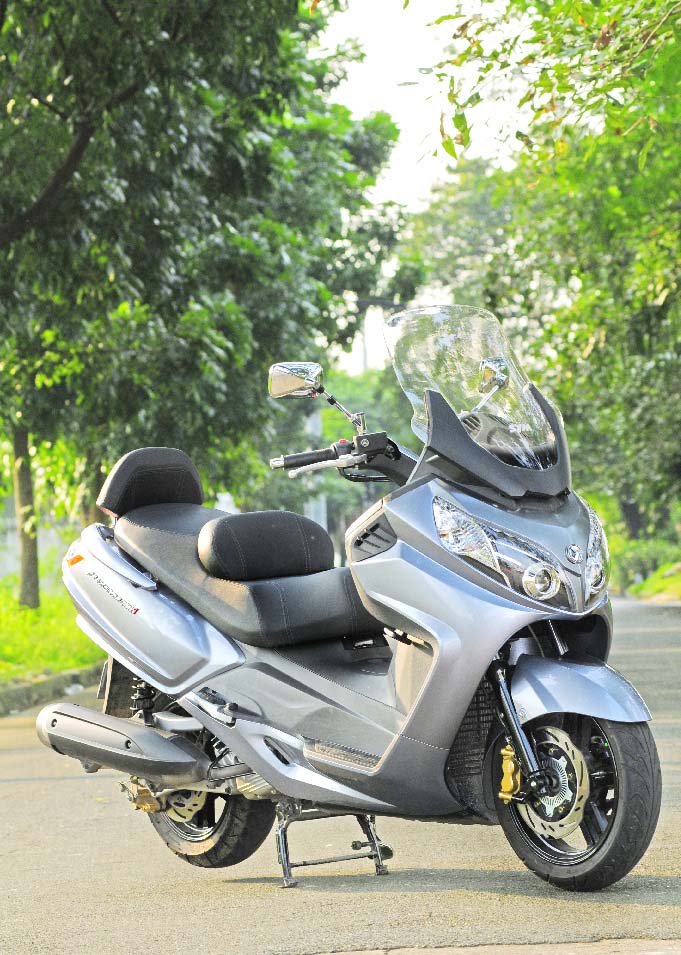 Mitsukoshi Motors Phils., Inc., the official distributor of the Taiwanese brand SYM, introduced to the Philippine market its Maxsym 400i maxi-scooter in 2011. It is their flagship scooter model featuring an extraordinarily powerful and efficient engine, modern design and the latest SYM technologies.
Maxi-scooters are perfect for a growing group of experienced riders who are looking for a ride that will let them travel farther with more comfort, ease and practicality. They have been riding for a very long time now and have owned many bikes ranging from small scooters to the big and heavy powerful big bikes. It is true that big and luxurious sport touring motorcycles are very fast and comfortable, but often times they are too heavy and too tall for the shorter riders, not to mention they are too expensive also, making it prohibitive to buy and ride for the average Filipino. Meanwhile, scooters are easy to ride, park, own and maintain compared to big motorcycles. However, to some group of riders, their small engine capacities, moderate performance and minimum comfort level usually limit their usage to short rides. Yes, many riders tour the Philippines on scooters with engines less than 125cc but there are riders who simply need more power and comfort. For them, the maxi-scooter is a more sensible choice. In Europe, Asia and lately in the USA, maxi-scooters have been on the rise lately because these larger scooters let their owners travel farther, faster and with greater comfort. Since the SYM Maxsym 400i was made available to the local market early last year, there are already a significant number of local riders who have made the decision to purchase and are now enjoying their maxi-scooters experience in touring the provinces and daily commuting.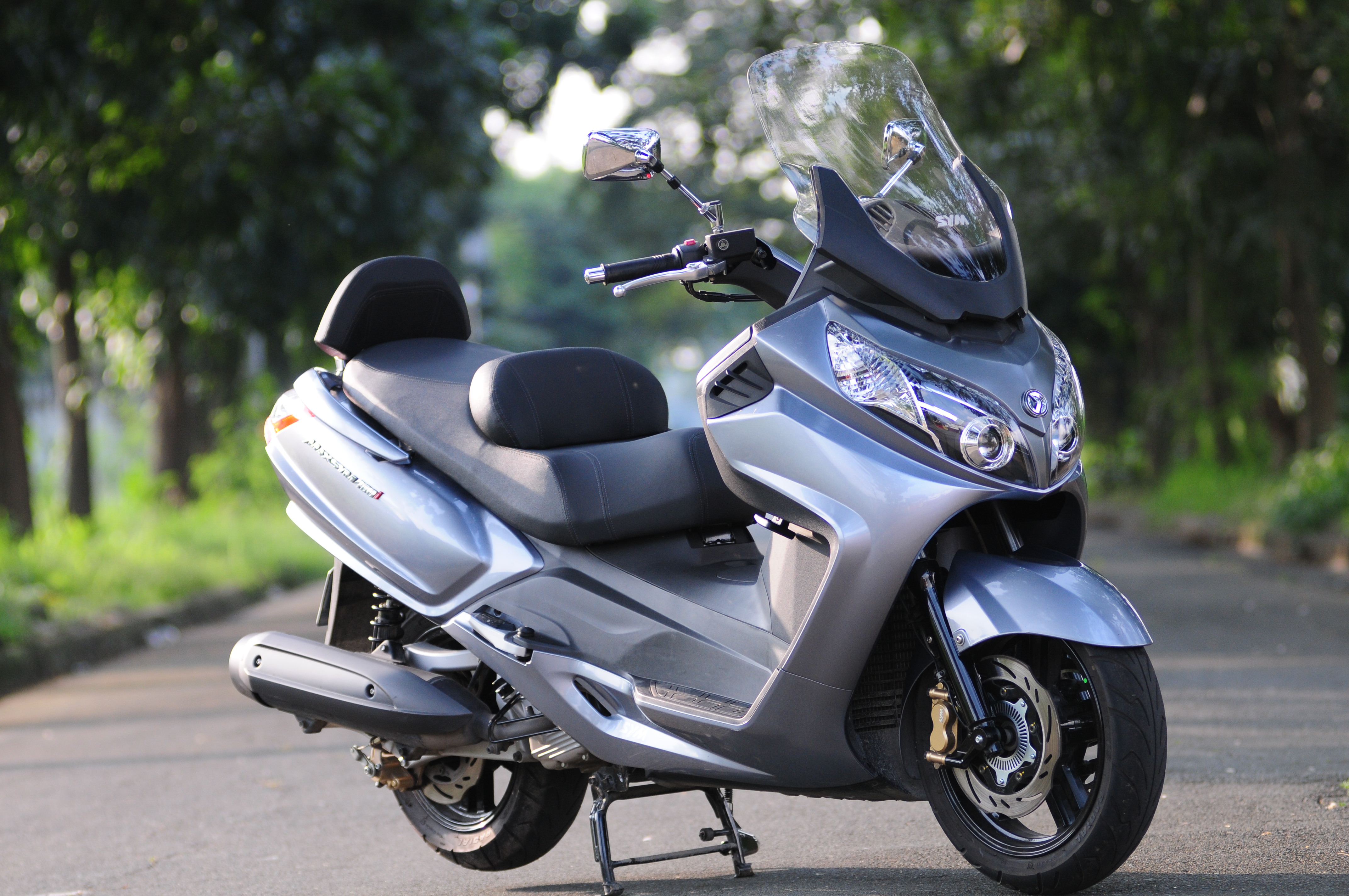 Just on its looks alone, the Maxsym 400i is already a big winner. Its modern and edgy Euro-styling is really a standout in local traffic. The taut and sharp body surfaces blend well with the metallic color. With dual LED tail lamps, LED running lights, and alloy wheels with fat tires (120/70-15 at the front and 160/60-14 at the rear) the Maxsym possesses a solid and elegant car-like look. The sharp dual projector headlights give it an aggressive look while providing high level of safety at night. The instruments are bright, beautiful and easy to read even at night. There is a tall windscreen which may be adjusted in two increments (although the use of tools is required) and is similar to those found on sport touring motorcycles. The windscreen not only gives it a big bike appeal but also provides adequate wind and weather protection to lessen fatigue on long rides.  Its massive front body also lends a great leg shield for the rider and it even has a color coordinated backrest for the passenger.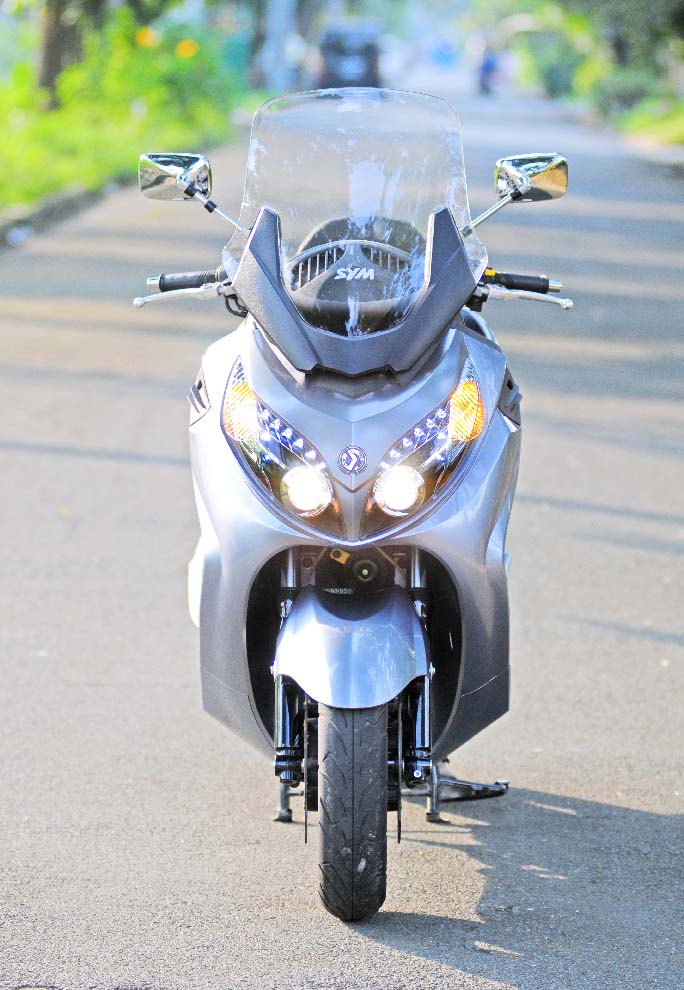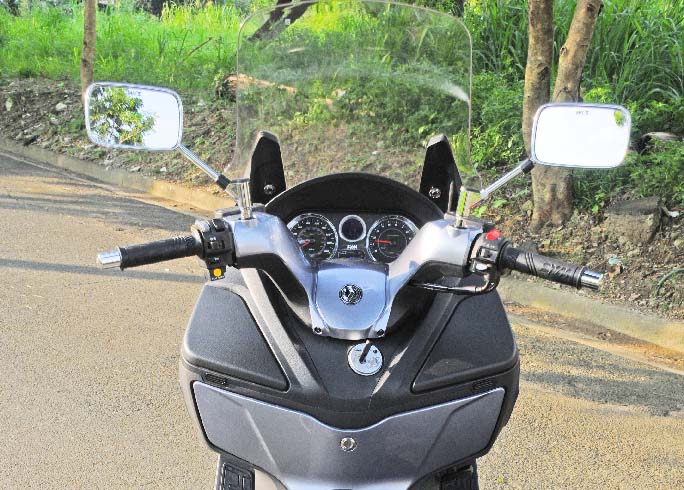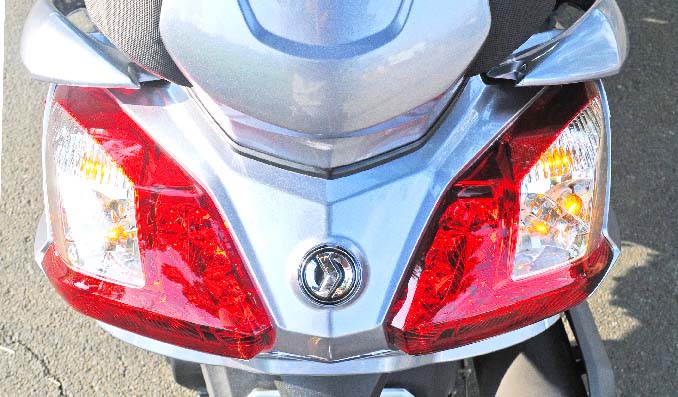 The Maxsym has excellent ergonomic riding position that offers outstanding comfort for long-distance cruising for both rider and passenger. The seat height is low enough and narrow at the front to enable shorter riders to keep his or her foot firmly on the ground when at a standstill. Meanwhile, the width of the seat increases towards the rear for increase passenger support. The aforementioned backrest, grab handles and fold-out footrest complete the passenger comfort amenities.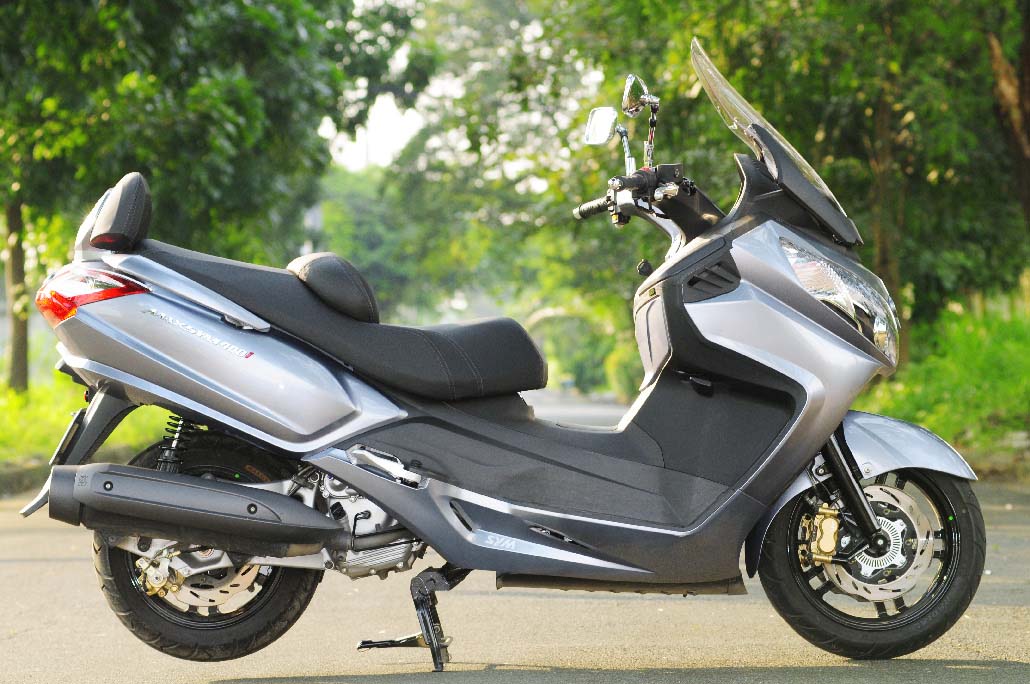 The Maxsym is powered by a fuel-injected, single cylinder, liquid cooled engine that is claimed to deliver 33.3PS/7000 rpm and 3.64 Kgm/5500 rpm torque. It starts cleanly and operates smoothly (except in a certain range of slow speed maneuvers).
Acceleration is smooth and linear up to 100kph and can easily reach 160kph even with a passenger. More significantly for local touring riders, the size of the engine makes the Maxsym 400i legal to ply our Expressways both in the North and South which is a big advantage to long distance rides. It is also the best place to experience the serene cruising capability of this maxi-scooter.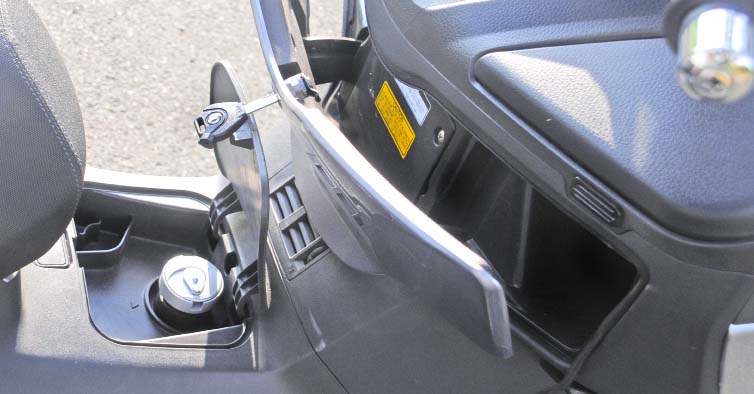 The weight of the Maxsym is considerably high at more than 200kgs. but the centre of gravity is kept low which makes it easy and stable to handle while the 15-inch front tire aids in stability at high speeds. Compared to the smaller scooters, of course the level of agility feels reduced with its heavy weight, longer wheelbase and bigger tires, but on normal rides this will not be a problem for most riders. Anyway, the sense of stability provided increases riding confidence. The suspensions are relatively soft and comfortable but you can adjust the spring preload at the rear in five increments to suit load and handling.
Braking performance is very good and linear provided by the twin 275 mm disc brakes with radial four piston calipers at the front, a 275 mm disc brake and a single piston caliper at the rear. Steel braided lines are used for better feel. There is a parking brake lever on the right side of the dash that you can engage manually using a lever. This is a very good safety feature for such a heavy scooter.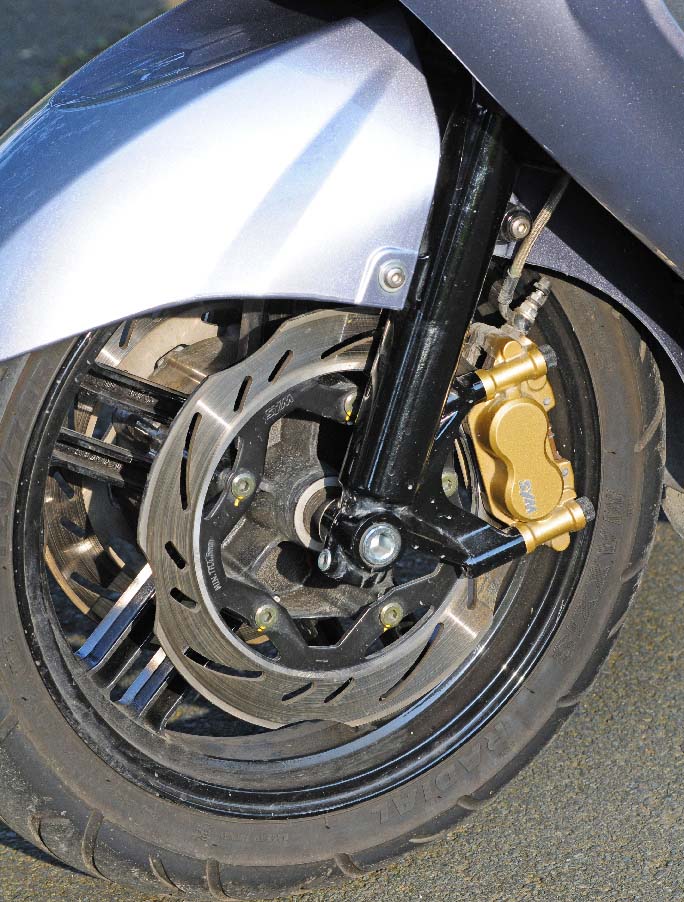 What the Maxsym also offers in abundance are features for safety and practicality. Aside from the parking brake, there are other safety features like the engine cut-off switch under the seat and side stand. Practical features include a large under seat storage that can accommodate a pair of helmet (one full face and one half face!); the seat itself is supported by hydraulics for easy lift over and can be electronically opened via a button on the left handlebar. Inside the storage there is also a lamp and an auxiliary 12V outlet. You can also find numerous storage compartments on the front dash for small items as well as another 12V socket and a USB port.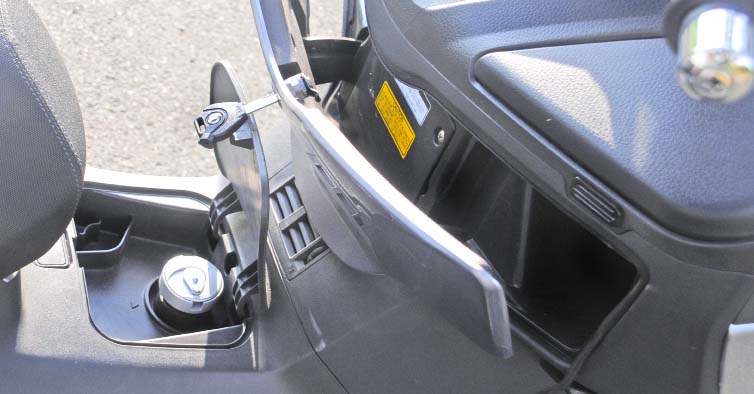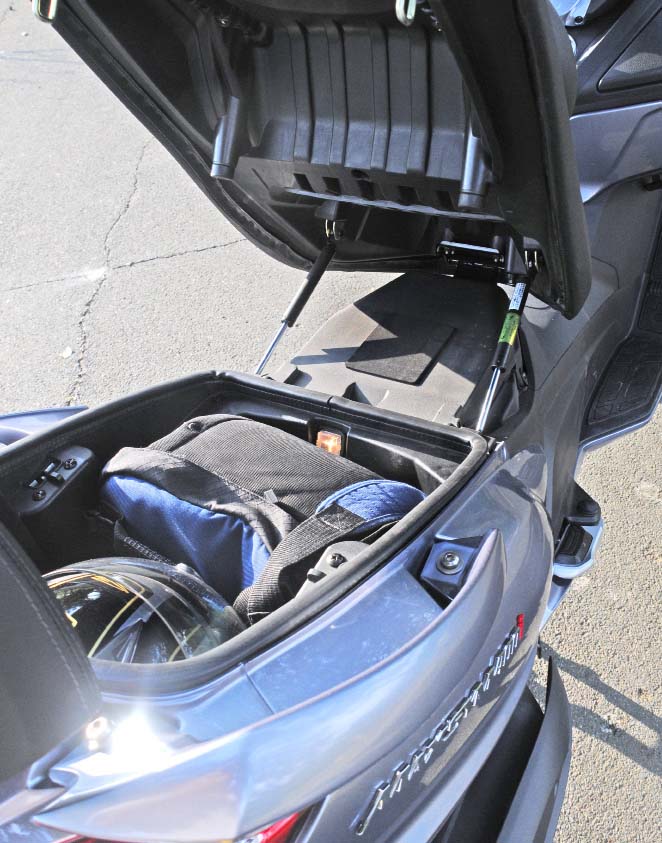 Overall, the SYM Maxsym 400i is one of the best maxi-scooters available locally that balances high speed stability, comfort and performance with daily usability. The engine size allows you to ply the expressways which lets you bypass significant traffic coming out of the city and immediately puts you in cruising mode.  In and around the city and busy barrios, the Maxsym is nimble and smooth and easy to maneuver.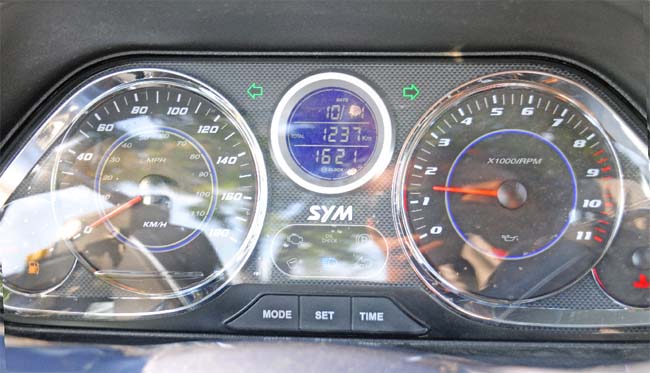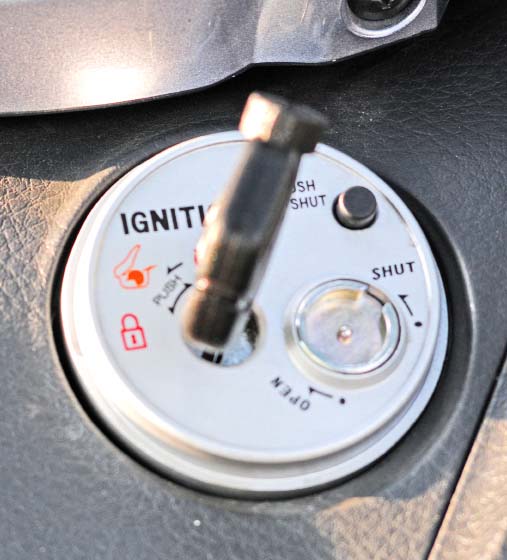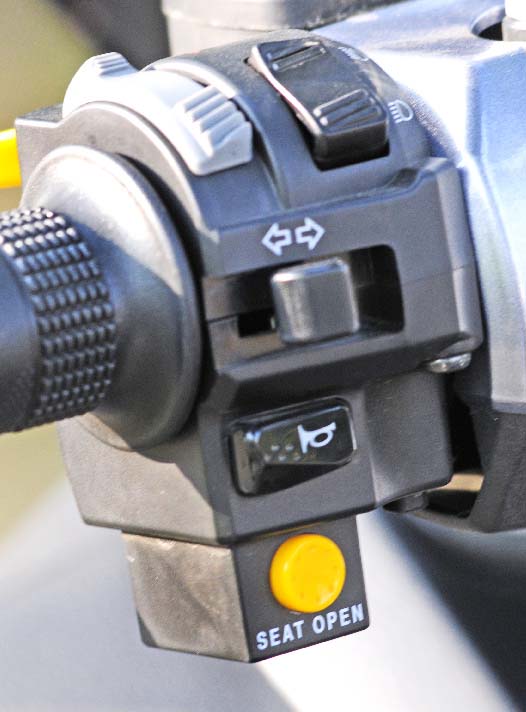 Indeed, the Maxsym 400i is a delightful combination of affordable luxury and high style coupled with swift performance and easy to ride package that comes with outstanding build quality and reliability. Those of you who can afford this baby and see it as the perfect solution to your leisure and daily riding needs but is still contemplating should head now to your nearest SYM dealers before it's too late.
*This article was published in InsideRACING's  Volume 10 Number 12  2012 issue.