Takusawa Show Bike from Rosario, Batangas
Date posted on August 5, 2019
Share this
Johnny Comia from Rosario, Batangas, now living and working in Western Australia, is the proud owner of this one of a kind show bike.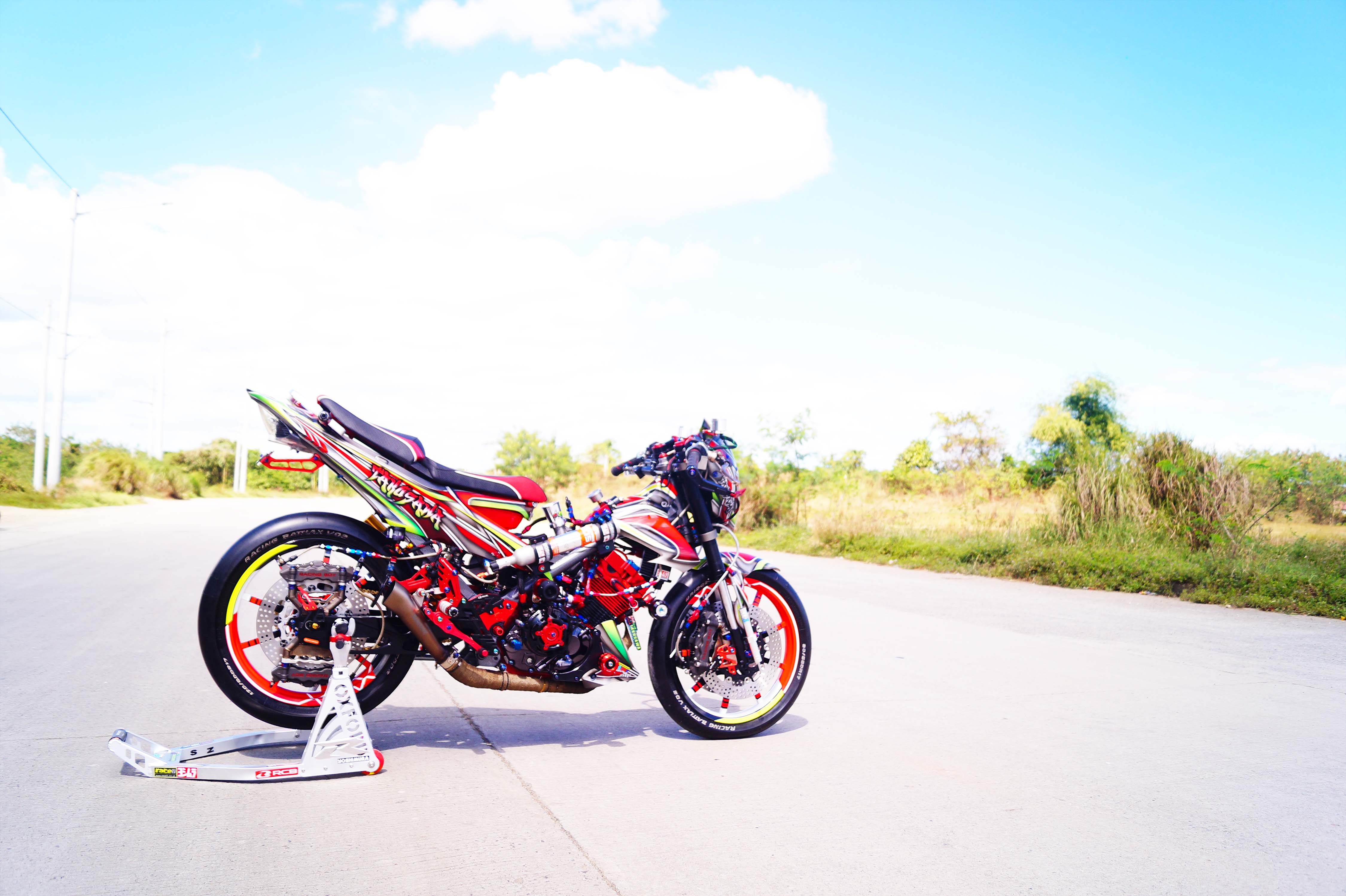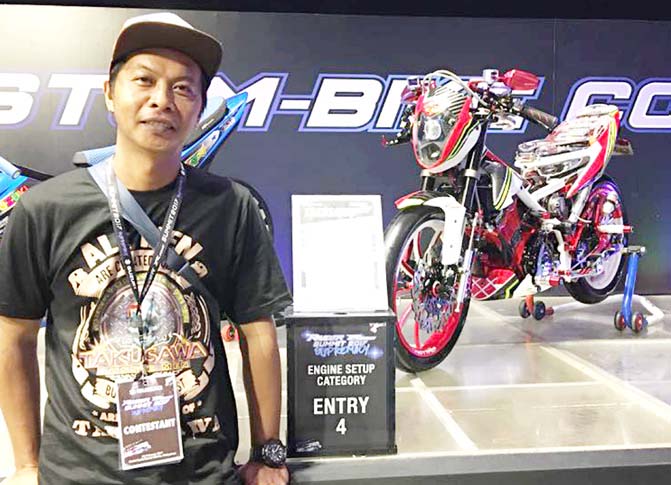 He has been riding motorcycles for more than 20 years now and ever since he was young, most of his friends and family rode motorcycles and are keenly into motorsports. After years of hard work and saving money, he was able to purchase his own Suzuki Raider 150 in 2006. Before this happened, he was only able to ride by borrowing his friends' and cousins' motorbikes. He started working away in 2007, and was only really able to ride his bike during breaks from work, which was just a few days each month. In the following years, he started a family and got married. So then, he really didn't have any time at all to ride his bike. Feeling guilty that the bike was at home gathering dust, he decided to modify the bike and turn it into a show bike so everyone could enjoy it, including his wife. After years of his friends joking him that he could not go riding with them because his wife wouldn't let me, he decided to name the bike TAKUSAWA or in Filipino, Takot sa Asawa.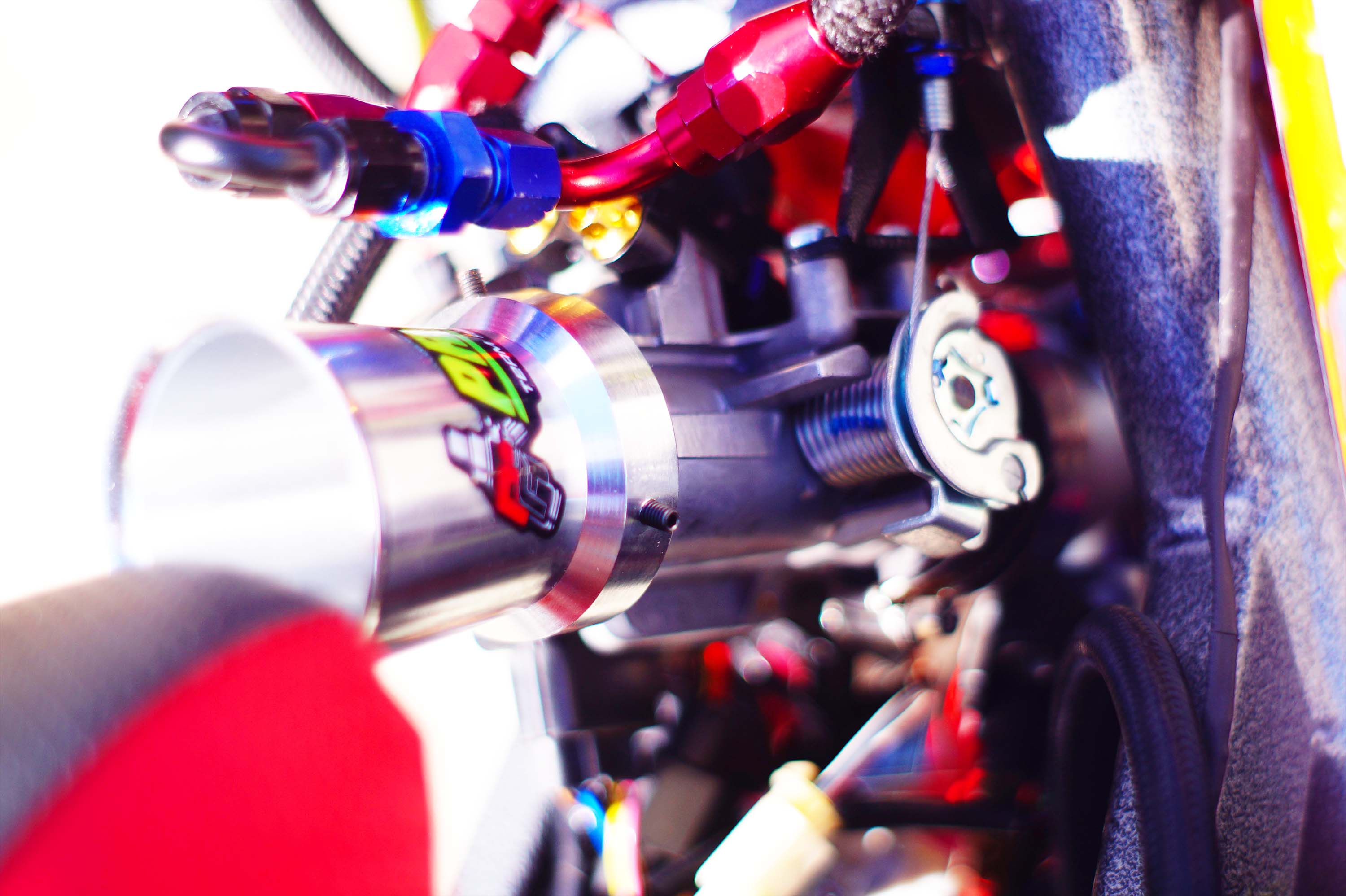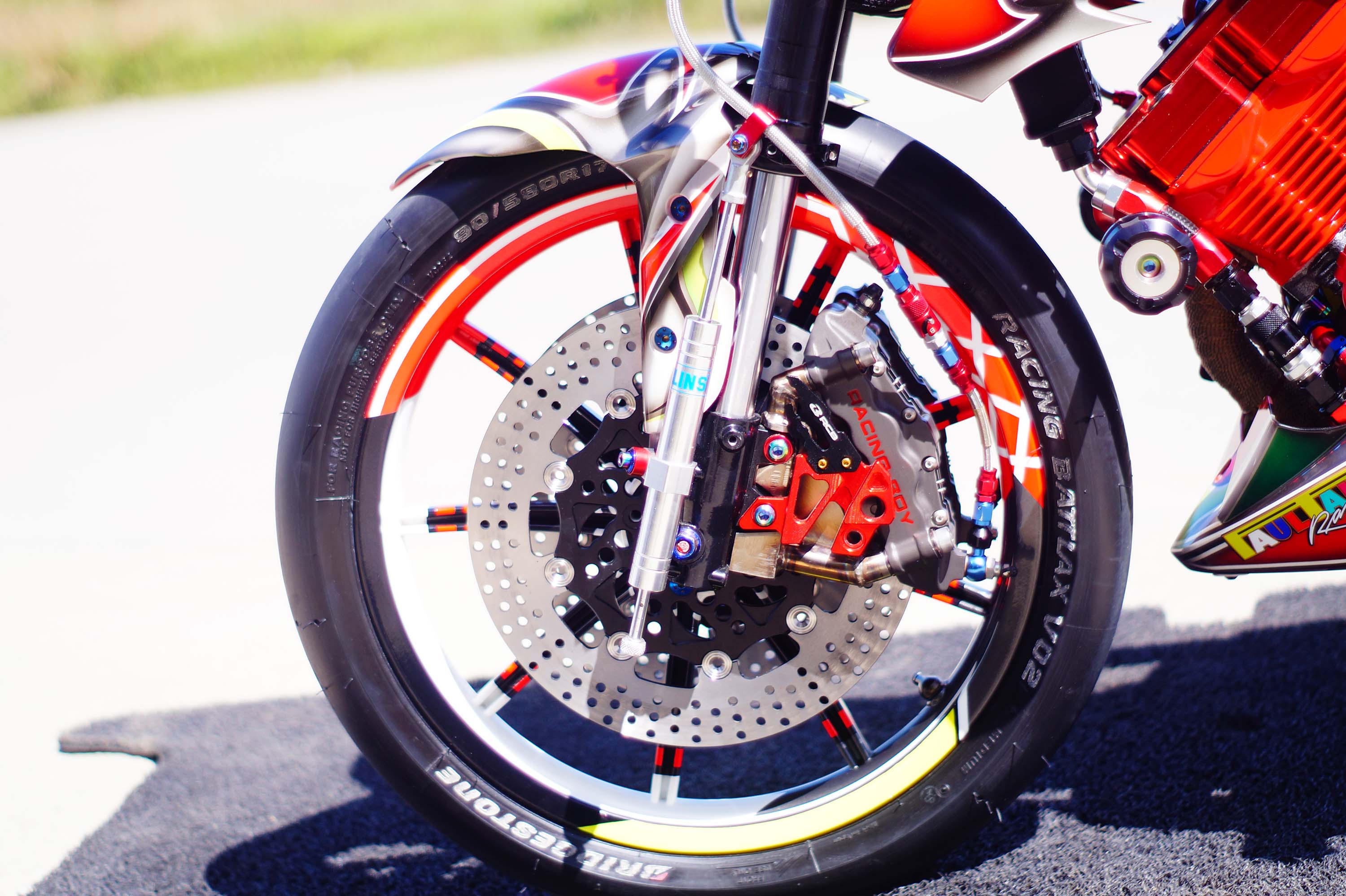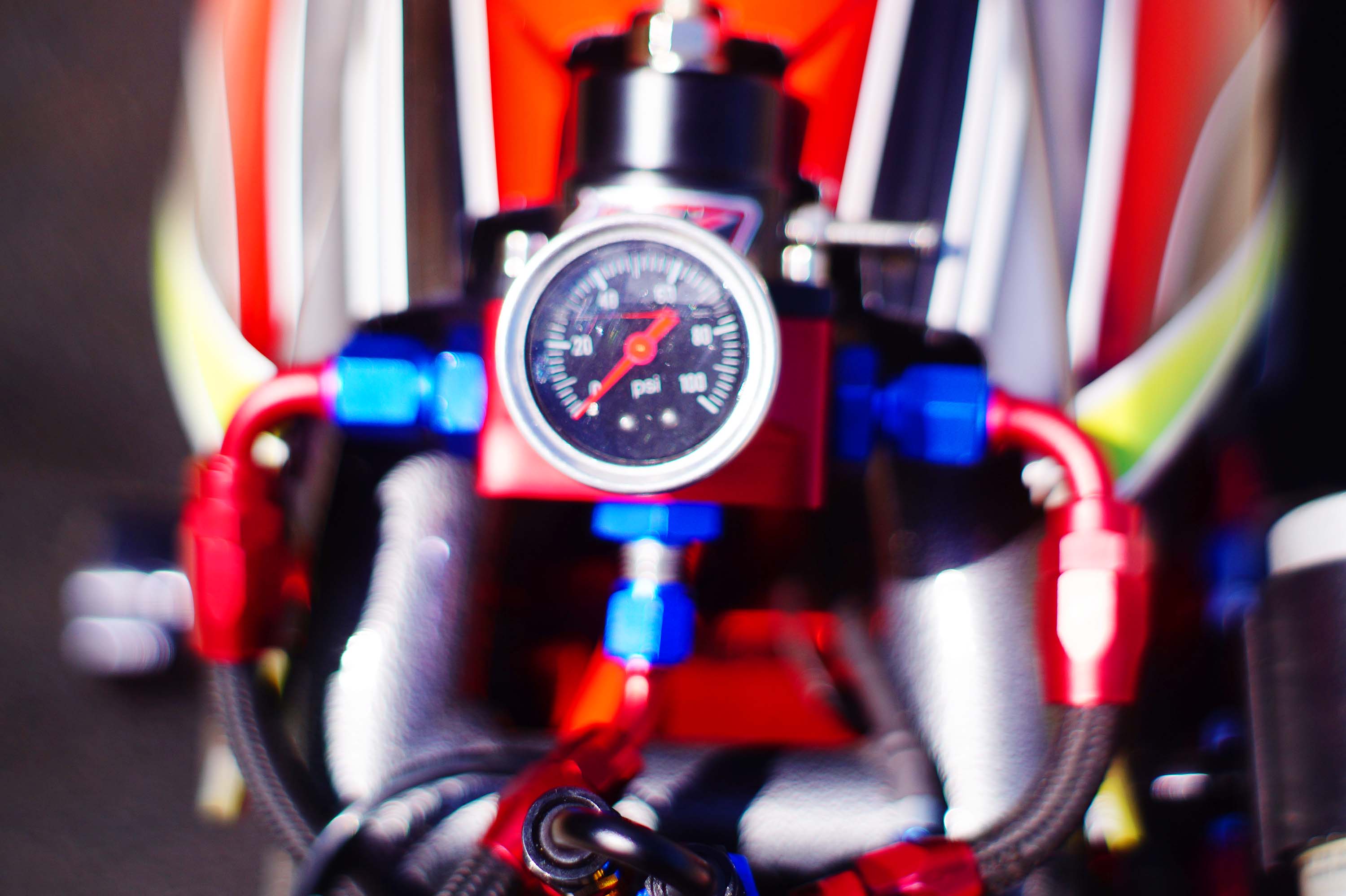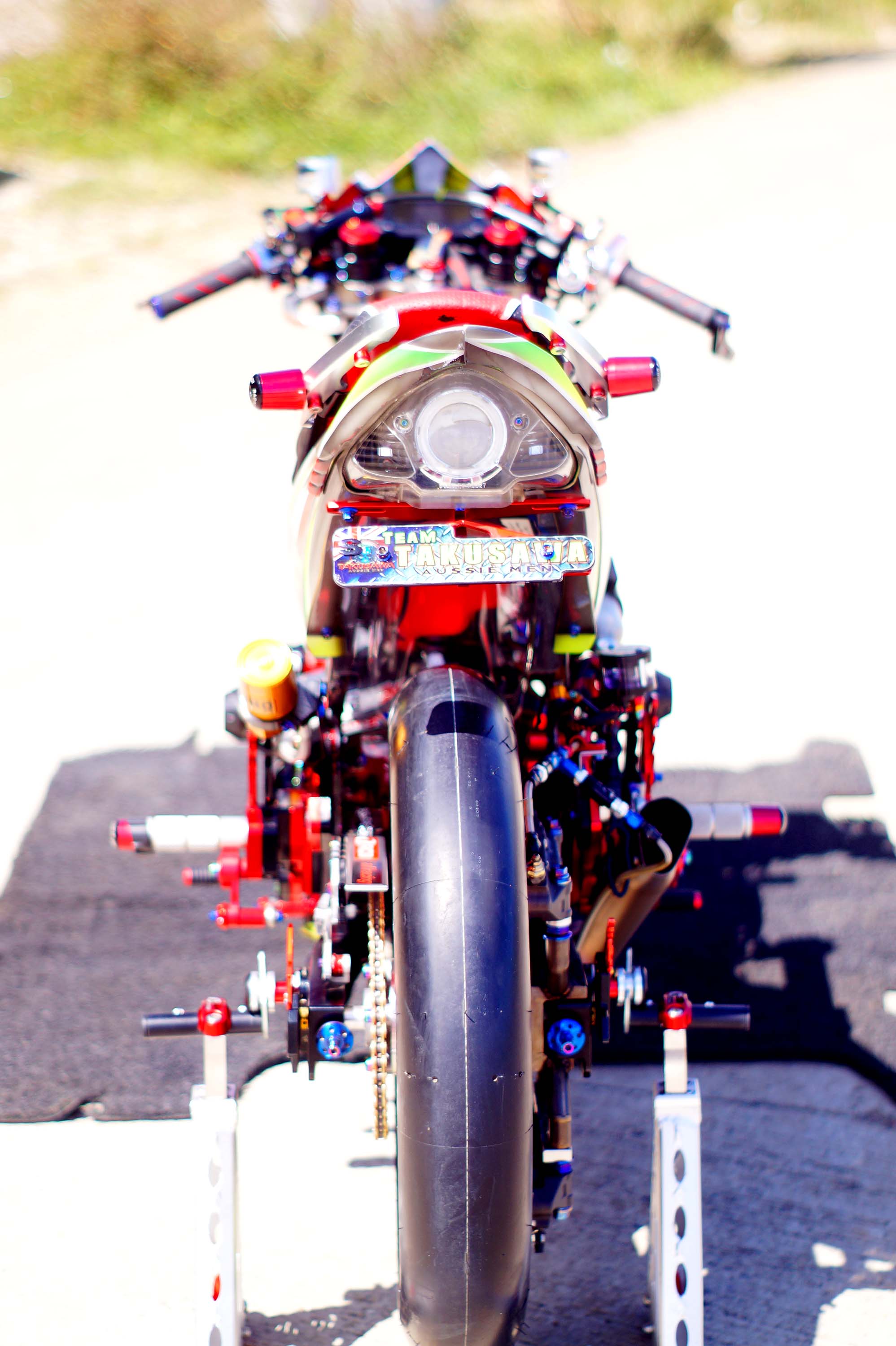 This is a one-of-a-kind bike with a modifications' list that might take up an entire page. It has had its fair share of glory in motor shows and is expected to take part in the prestigious InsideRACING Custom Bike Show at the World Trade Center this year. Here are the current specs and mods of the bike: oil-cooled, DOHC, 4V engine, carb to Efi conversion powered by Nitrous Oxide, tuning by Spec V's JayR Cambaog, Paul Paint Racing, and Bhebelab Bunso Workz by AC Lacsamana and Joan Real. The paint job of the Shoei GT-Air paint scheme inside out double sided job was by Airworkz Lipa while the chassis and engine was powder coated by Republic Sucat, Parañaque.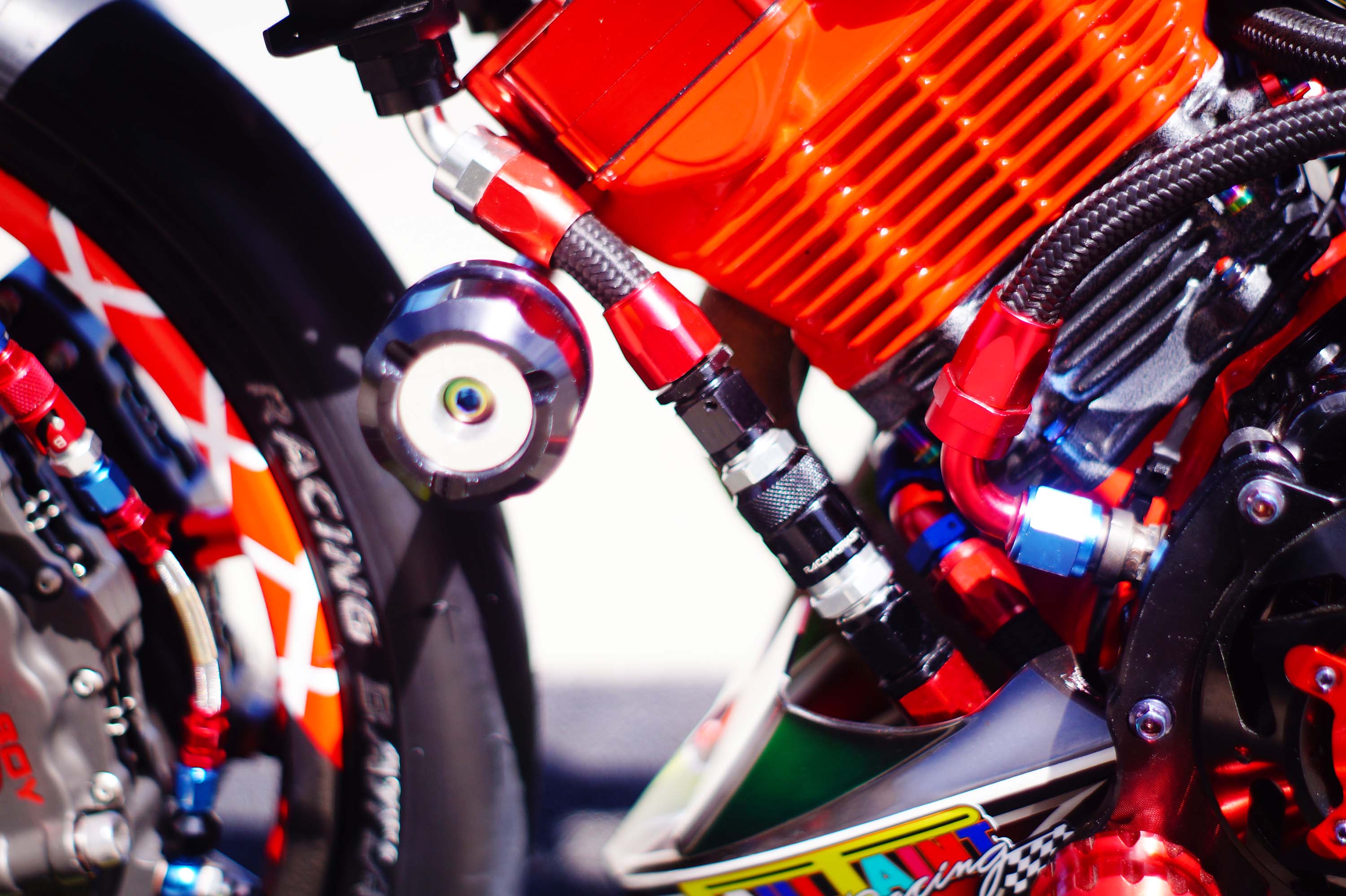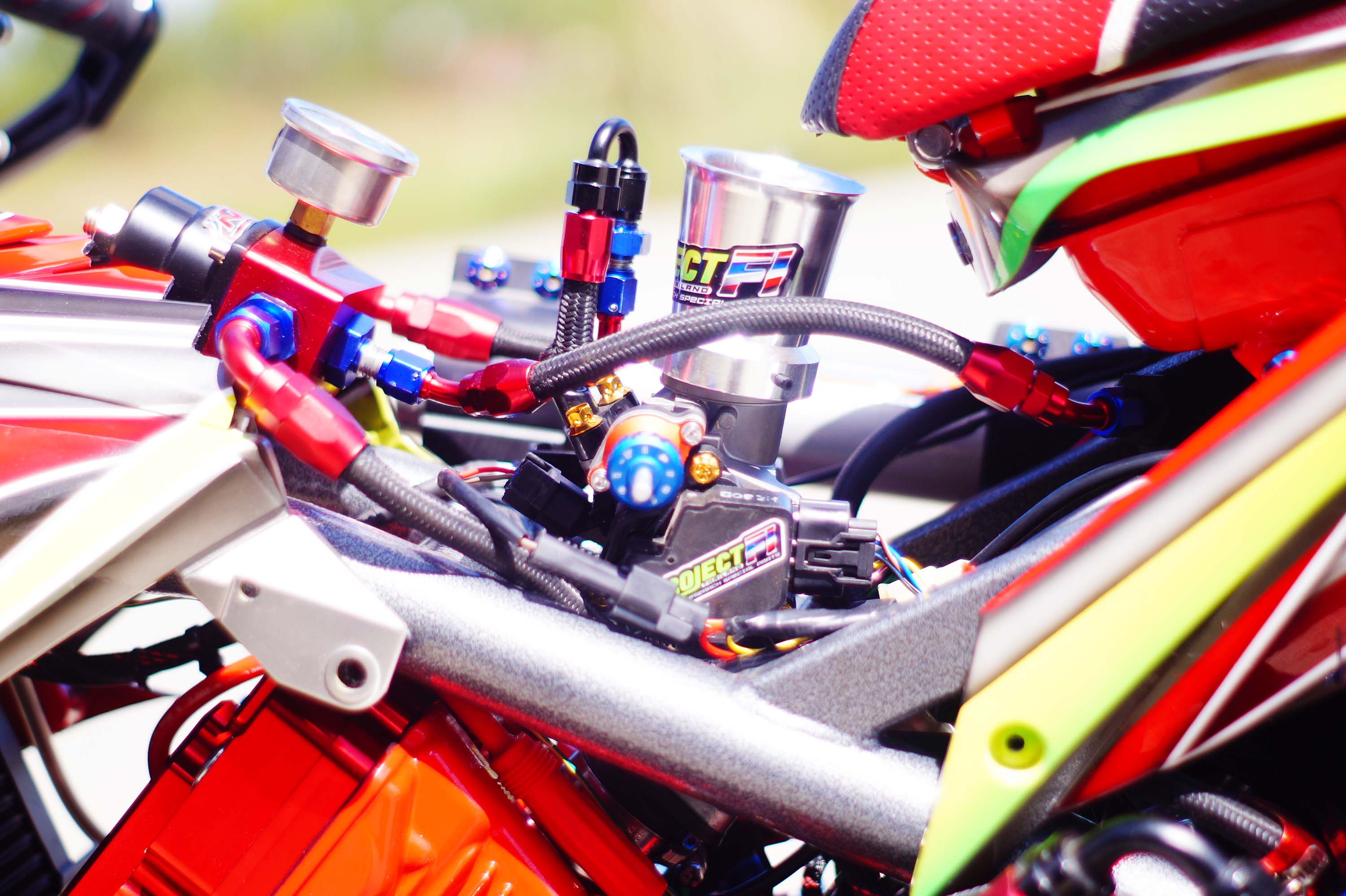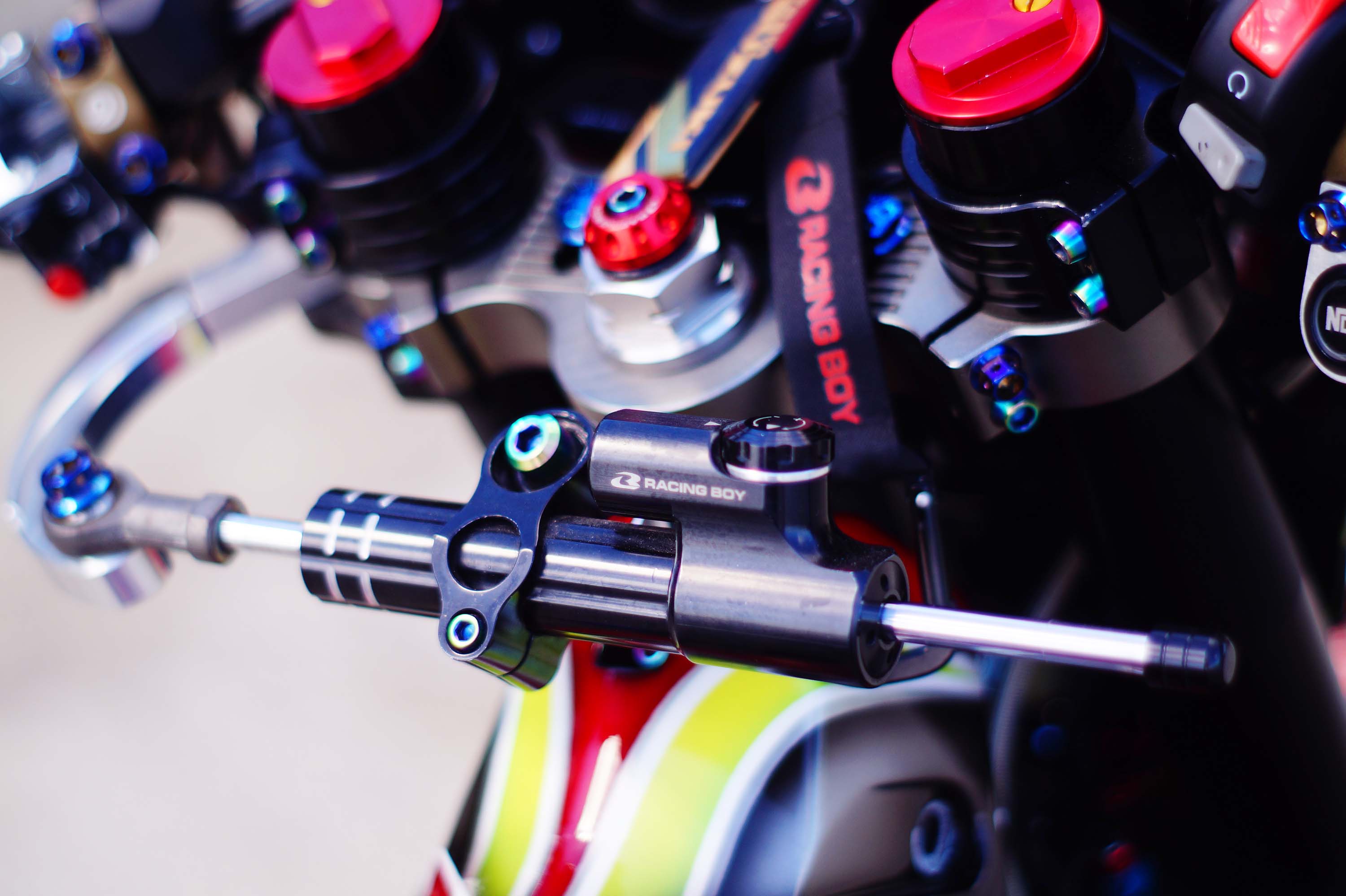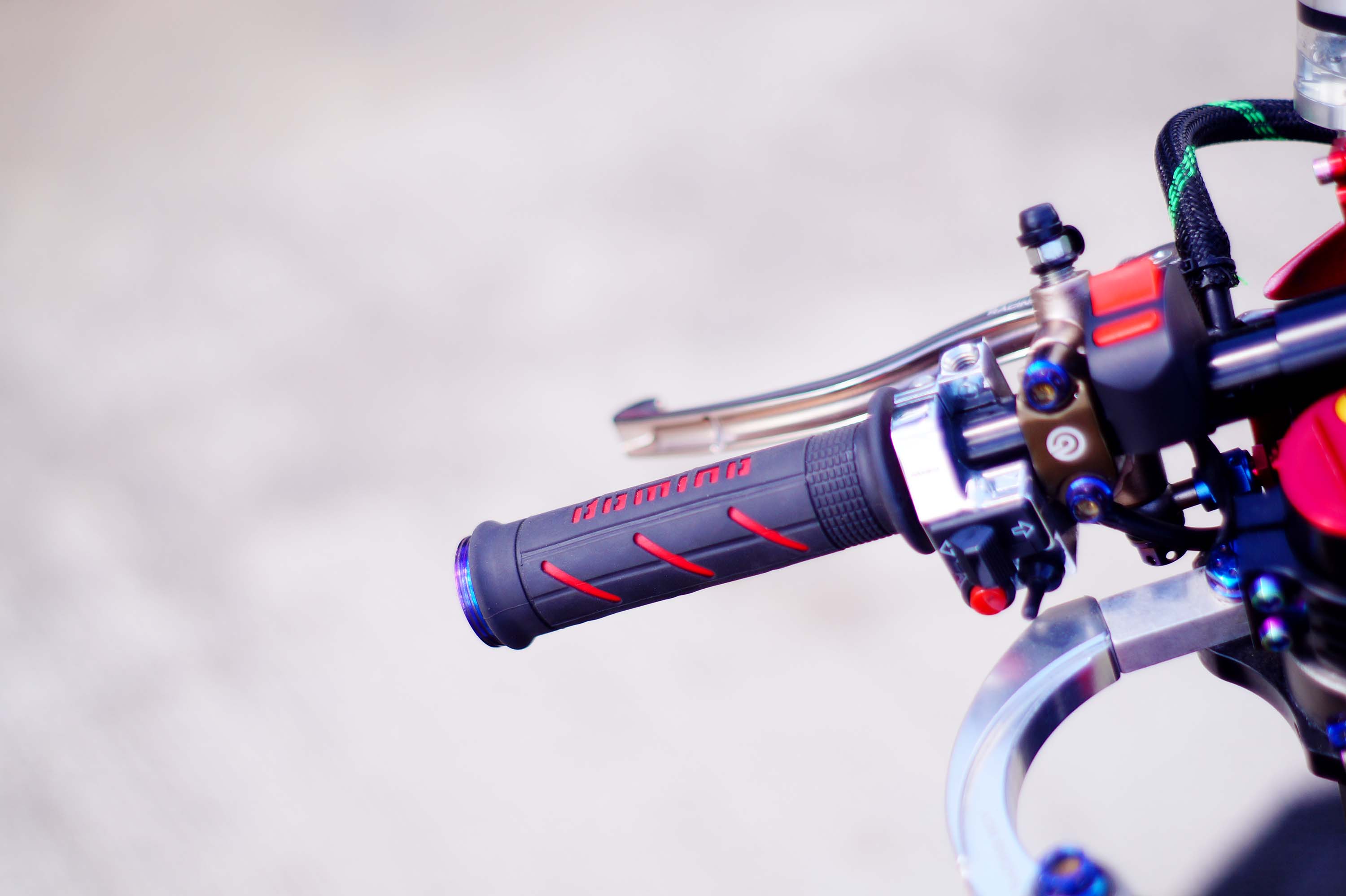 "I have been fortunate to be able to display my bike in many shows in the province of Batangas, Cavite and Laguna, a couple of times at the Suzuki Raider 150 Summit and at the 11th IR Bike Fest at the World Trade Center Manila over the last few years, winning many prizes along the way. I always receive lots of positive feedbacks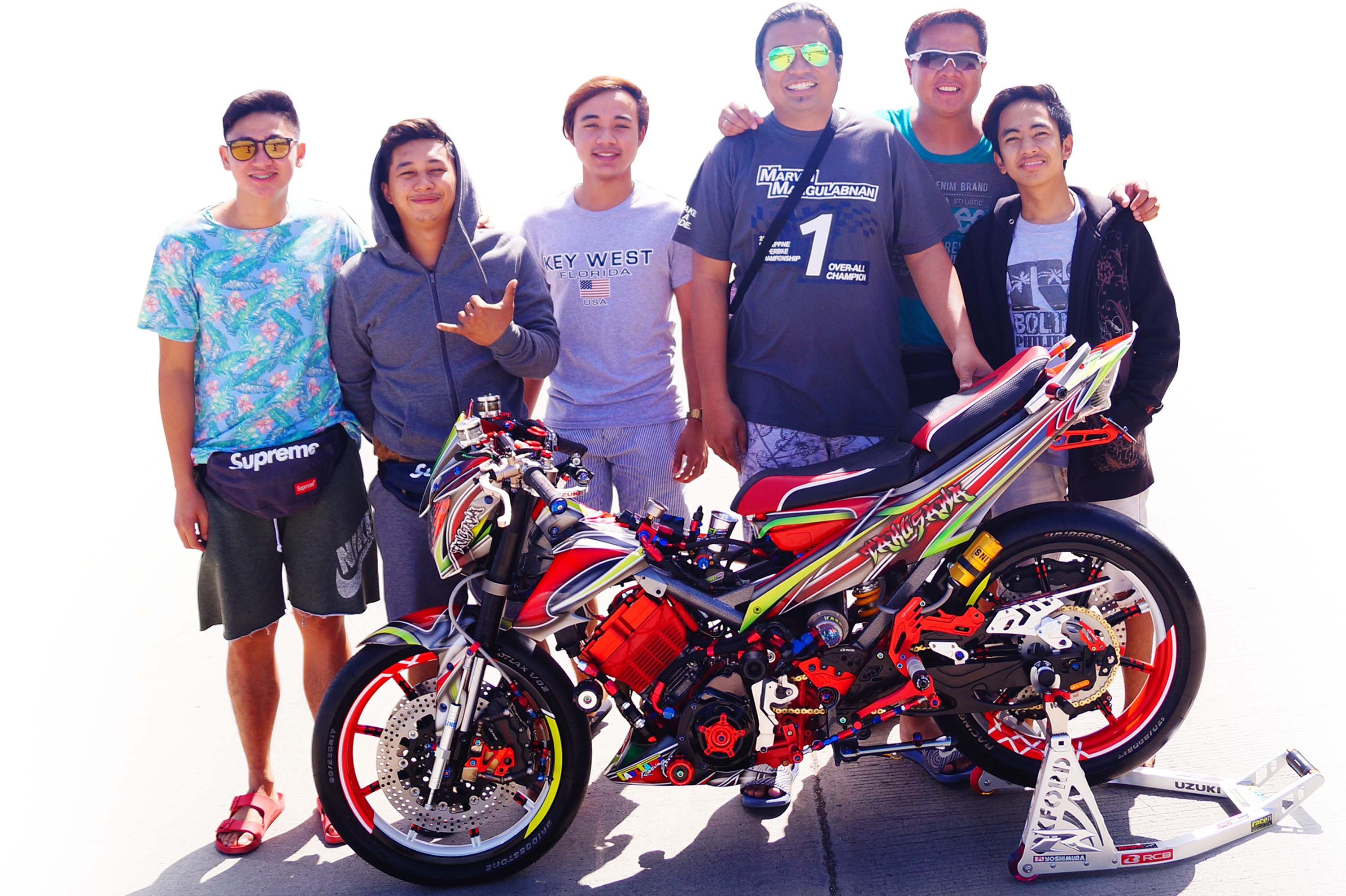 MODIFICATIONS Suzuki  Raider 150
Parts and Accessories Used:
Rare parts and accessories sourced from Malaysia, Singapore, and Australia
Inverted front fork with clip on handlebars with hydraulic clutch and brake master pump
13 raw hyper flow oil cooler with Speedflo fittings and aeroflow quick realised connectors
ohlins dual front fork dumper and Racing Boy steering dumper
Racing Boy dual front disc brake with 8 piston Racing Boy brake caliper with fabricated custom brackets
Racing Boy swing arm with Ohlins rear suspension
Racing Boy single rear disc with dual Racing Boy 8 piston brake caliper with fabricated custom bracket
Custom-made hose and fittings by Speedflo Australia and quick realised connectors
Racing Boy dual two-tone frame guard and rear sets
Akrapovic clip on full titanium megaphone with custom pipe exhaust system
Power mags wrapped by Bridgestone BattlaxV2 medium compound slick tire
Engine guard and slider
Suzuki Fi digital consoles with mini koso thermostat and voltmeter
All bolts, nuts, studs, washers including screws are titanium
*This article was published in InsideRACING's  Volume 16 Number 2  2018 issue.