Tan Finally Makes It! Relativo and Purino Superb
Date posted on September 2, 2020
Share this
The last race of IRGPXIII, the Motul MotoIR GP, was challenging for the riders and a much anticipated one for race fans.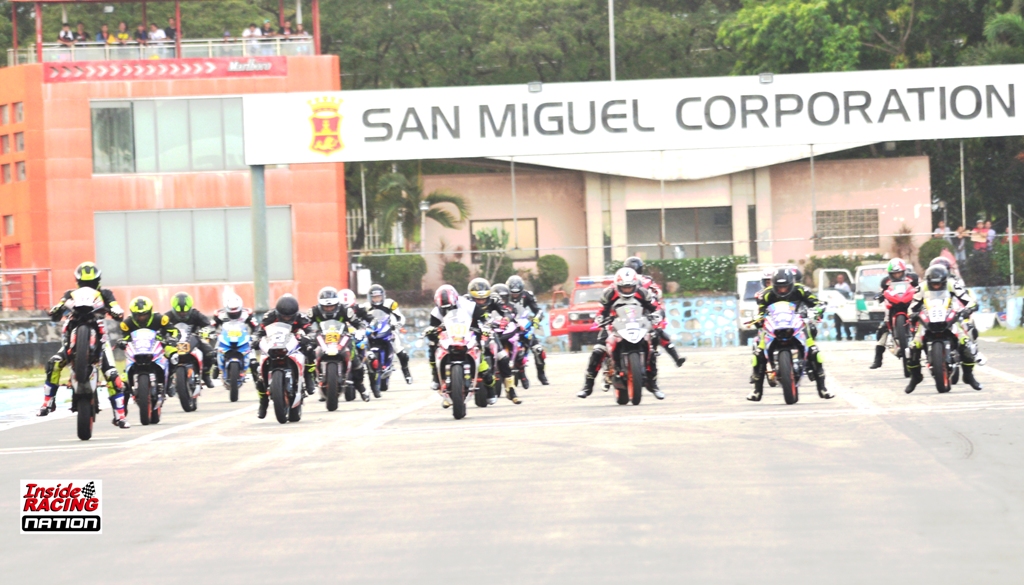 The rain tested the participants' riding skills as the three classes of the MotoIR GP took off. In pole position were Josh Reuben Tan of CABERG-MotoTan in the MotoIR1, Team Mitas-Bikerbox-Bizol rider Clyde Relativo in the MotoIR2 and JayR-Cambaog racer Joseph Dominique "Mojacko" Purino in the MotoIR3.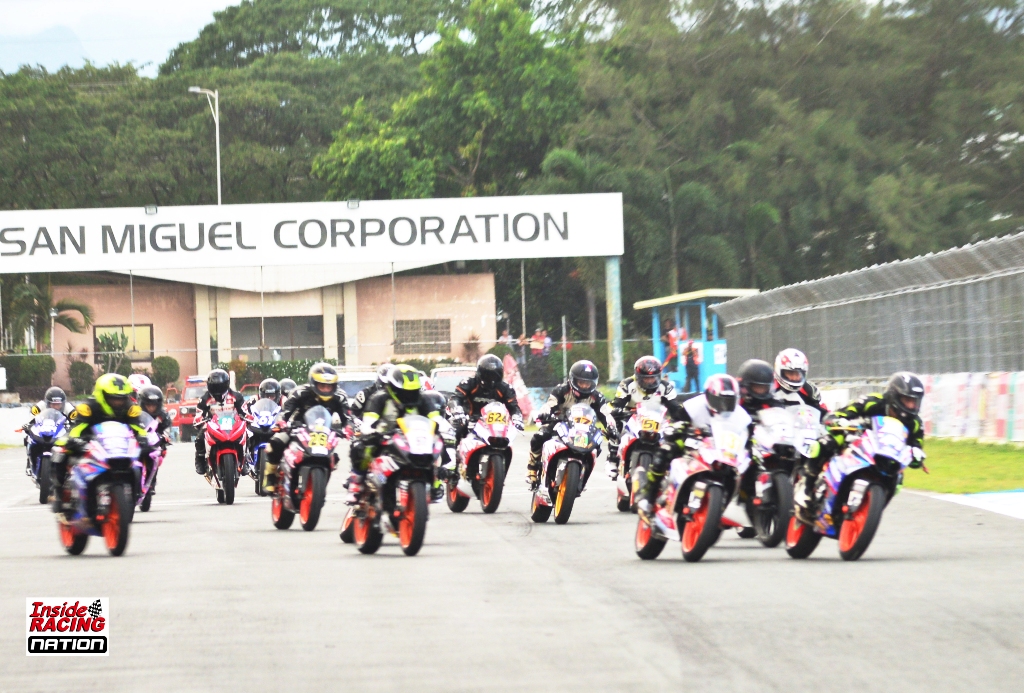 The 11-lap race saw a seamless performance from Tan who stayed in front and won the MotoIR1 class. Tan has participated in the IRGP for many years and he finally took an IRGP title. The veteran rider who rode a KTM RC200 was impeccable and aside from winning the race, he also bagged the Fastest Privateer award and registered the race's 1:11.166s best lap time.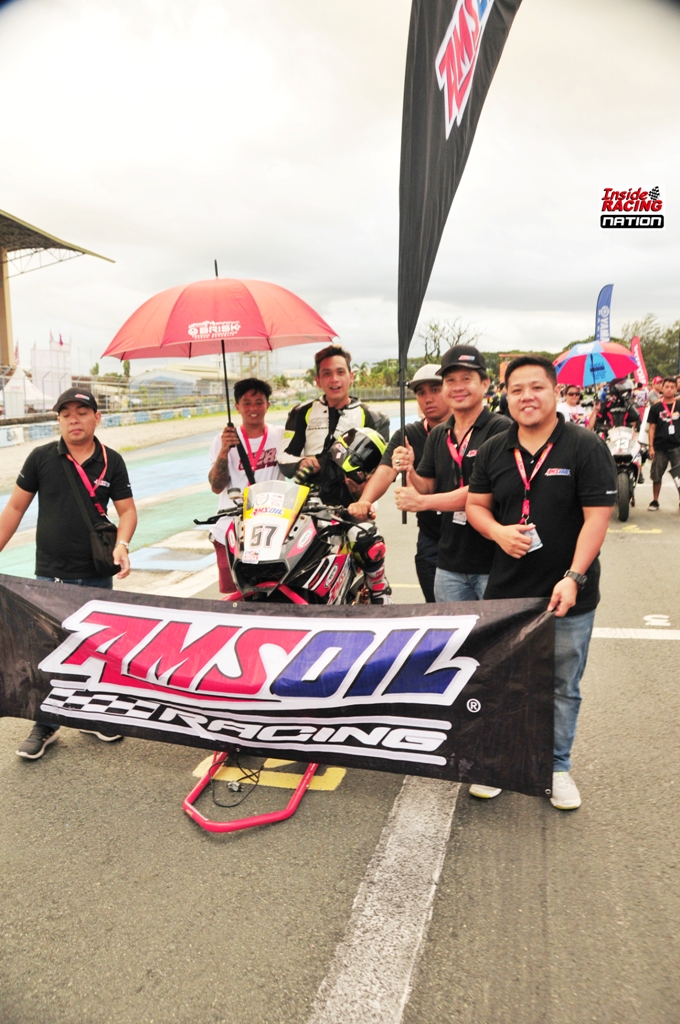 His time came after many years, but it's never too late to win in IRGP and this feat showed the riding expertise of Tan. Indeed, it was a victory worth celebrating and treasuring.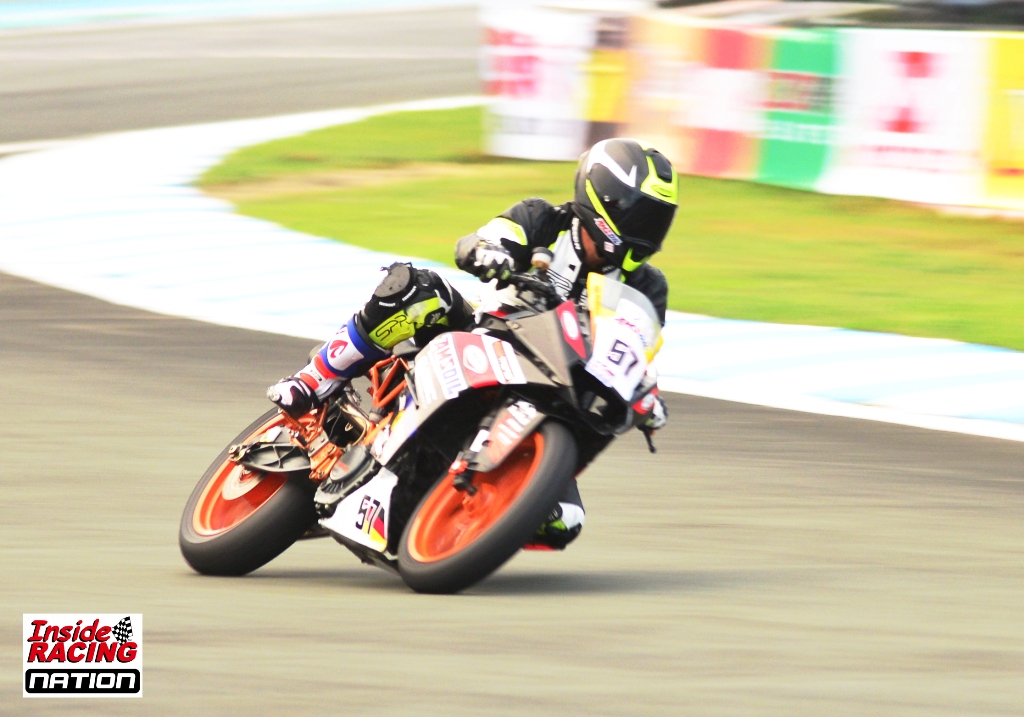 2019 MotoIR Championship season overall champion Tomas "Iraq" Bauzon of Liqui Moly-iZone Racing placed second while SEC MotoSupply rider Fritsy Claveria finished third. Bryan "Spark" Ortile, a one-time IRGP champ who has been living abroad and came back for a while to race in IRGPXIII placed fourth. Spark was supported by SGK in his IRGPXIII endeavor. CABERG-MotoTan's Carlo Calderon finished fifth while Romer Corbe of Team Mitas-Bikerbox-Bizol placed sixth. All MotoIR1 riders used KTM RC200 race bikes.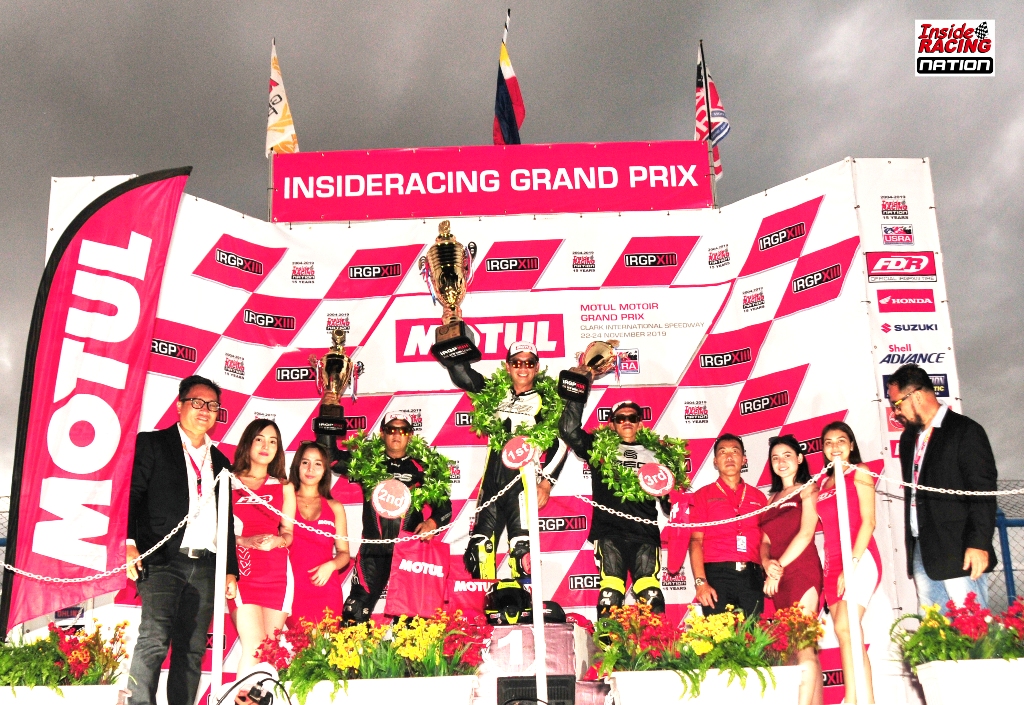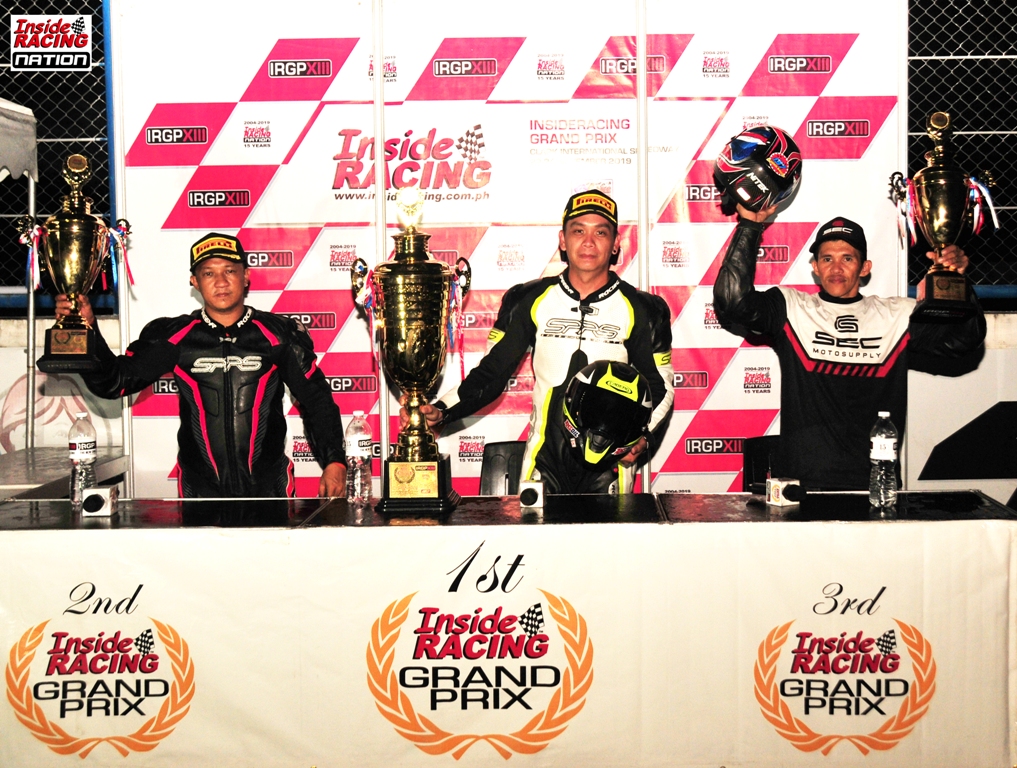 Clyde Relativo broke his racing hiatus and raced in the MotoIR2. His first participation in the said class was an amazing one as he won, outperforming other MotoIR2 riders who raced in the class in the 2019 season. Relativo is known as a skilled rider and his victory proves his reputation. SGK riders John Rey Escala and Marvin Vince Cuarte finished second and third. Liqui Moly-iZone racers Gerson "Baby Rasta" Lorenzo and Arvee Villanueva placed fourth and fifth. Their teammates Romie Ian Morales and Karl Patrick Flores were not able to finish the race.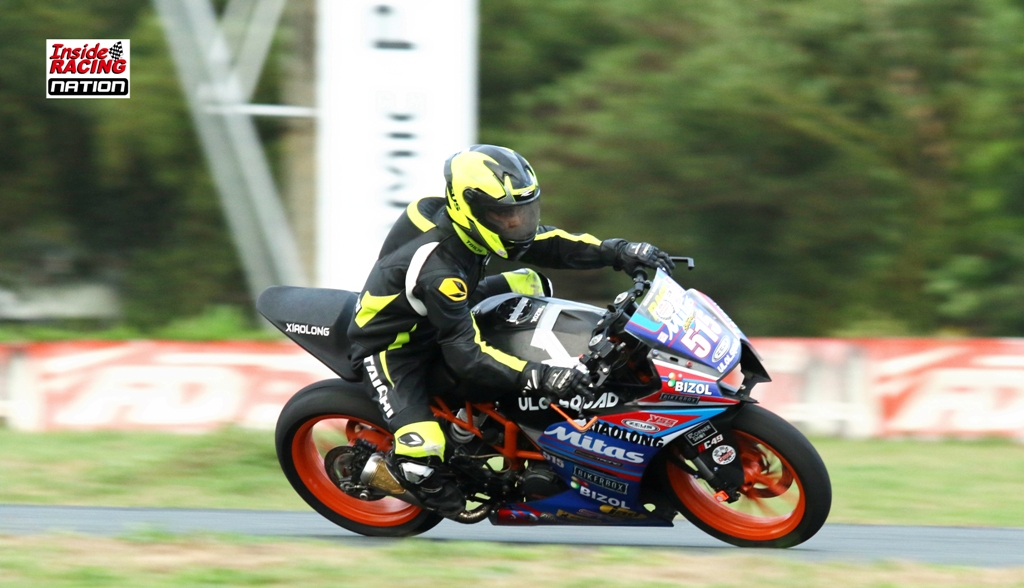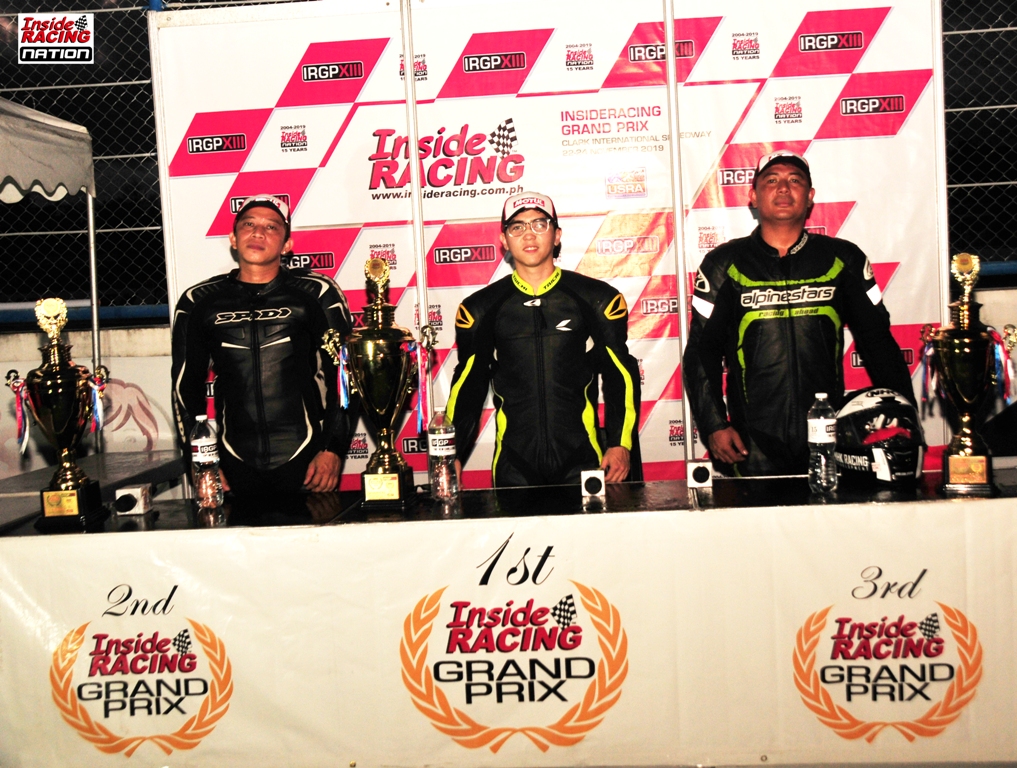 After winning the MotoIR3 class in the 2019 MotoIR Championship series, Mojacko Purino still had the momentum. The Jay-R Cambaog-Yamaha racer who just started racing in 2019 made sure to win the MotoIR3 class of the MotoIR GP. Riding his Yamaha YZF-R15, the young Purino showed that he is indeed a rider that is making a name for himself in the local motorcycle racing scene. Yamaha Motor Philippines received the Manufacturer Award in the Motul MotoIRGP because of Purino's victory. Second placer in the MotoIR3 was Andrei-Samuel Reyes of Phoenix-Yamaha-SEC. Juver Mirasol of JM Mirasol-TOP 1 Oil-Yamaha got the third place. Honda Pilipinas Dream Cup riders Marco Gil Ventinilla and Carl James Hung crossed the finish line fourth and fifth. Juver's brother and teammate John Michael placed sixth while Suzuki-VMan's Rmand Salandanan finished seventh. Jay-R Cambaog-Yamaha's John Paulo Capili settled for eighth place. The MotoIR3 class also featured well loved motovlogger Benedict "Motodeck" Maniquis. Motodeck ended up at ninth place and his effort and courage to race in the MotoIR for the first time was well appreciated. Mark Santos of Suzuki-VMan was not able to finish the race.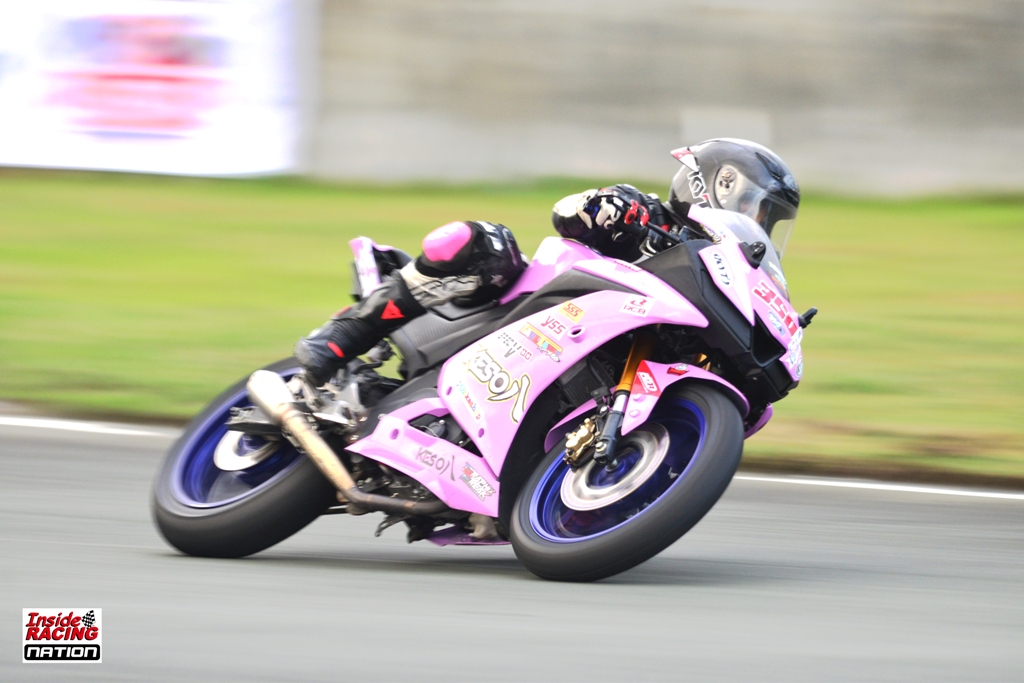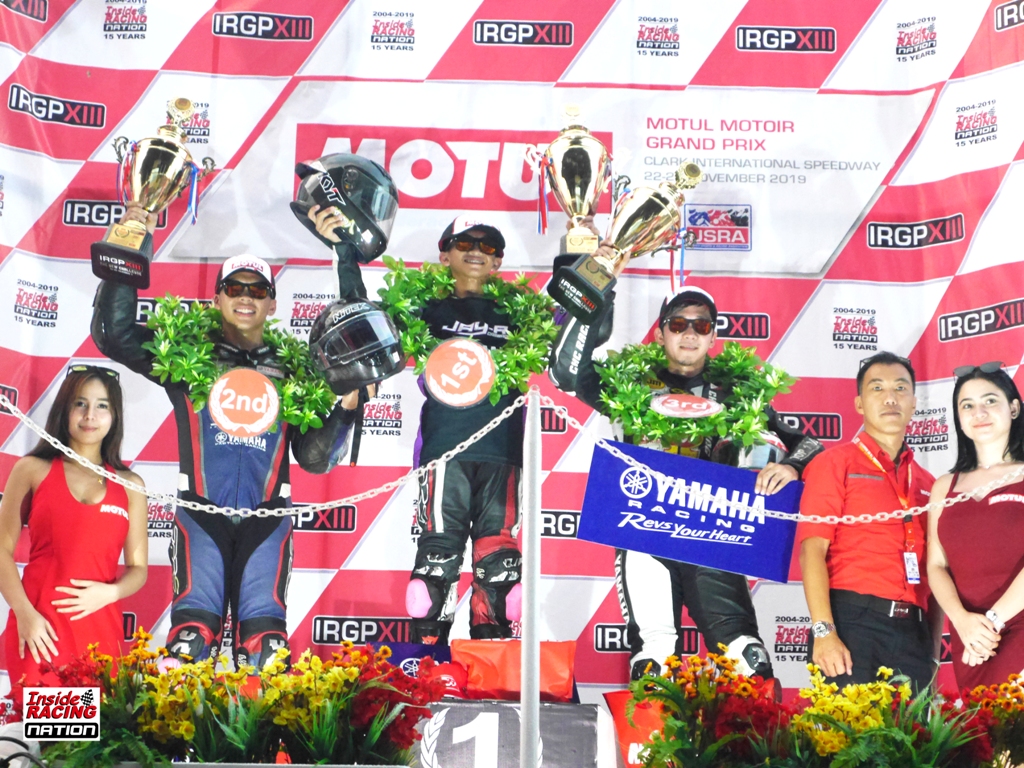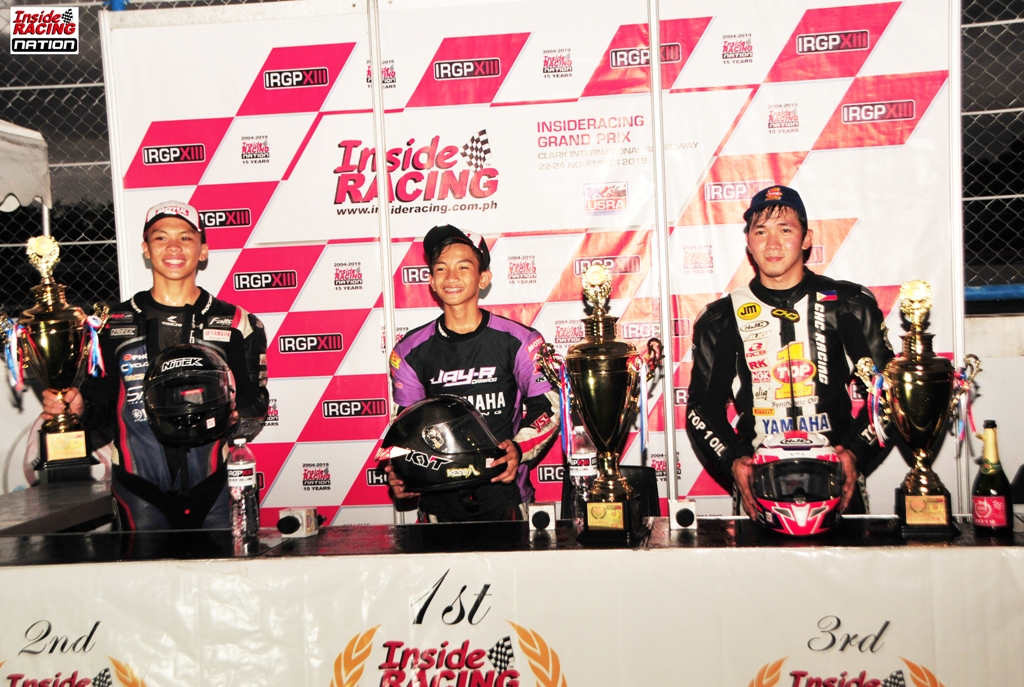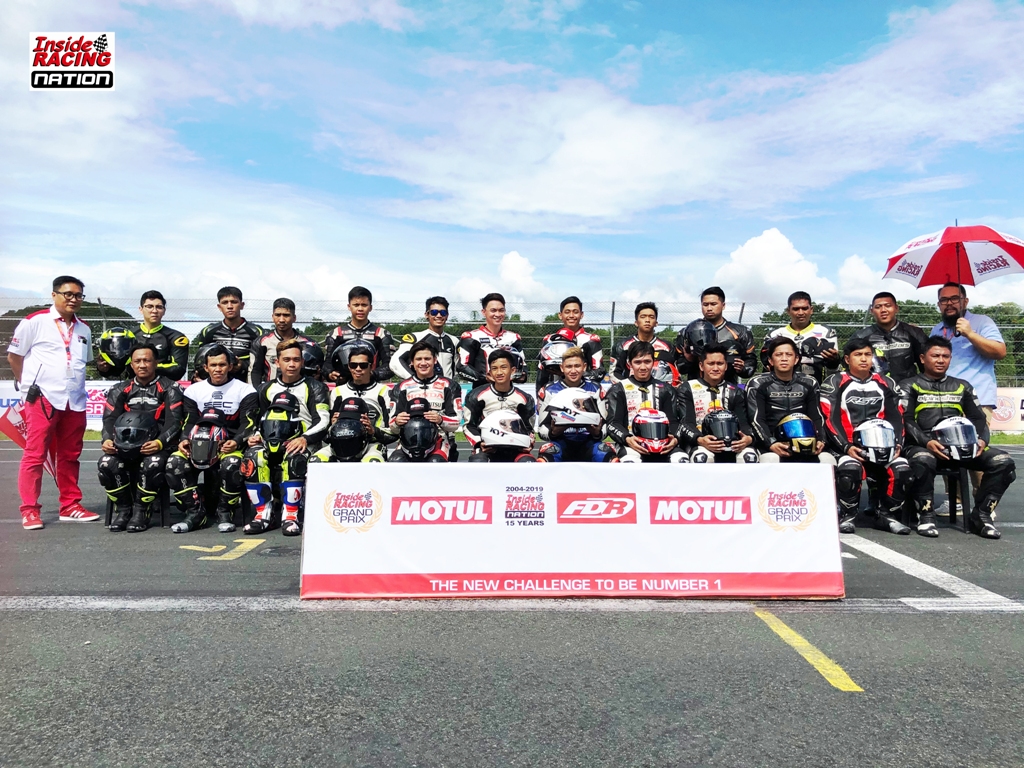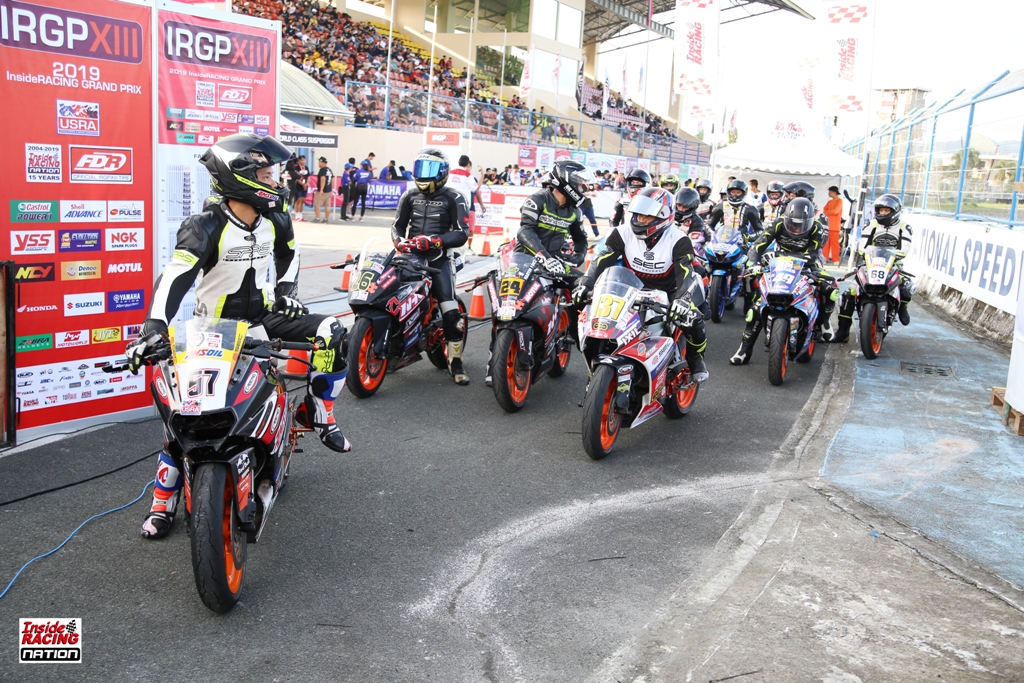 This was published in InsideRACING Magazine's Volume 18 Number 1 issue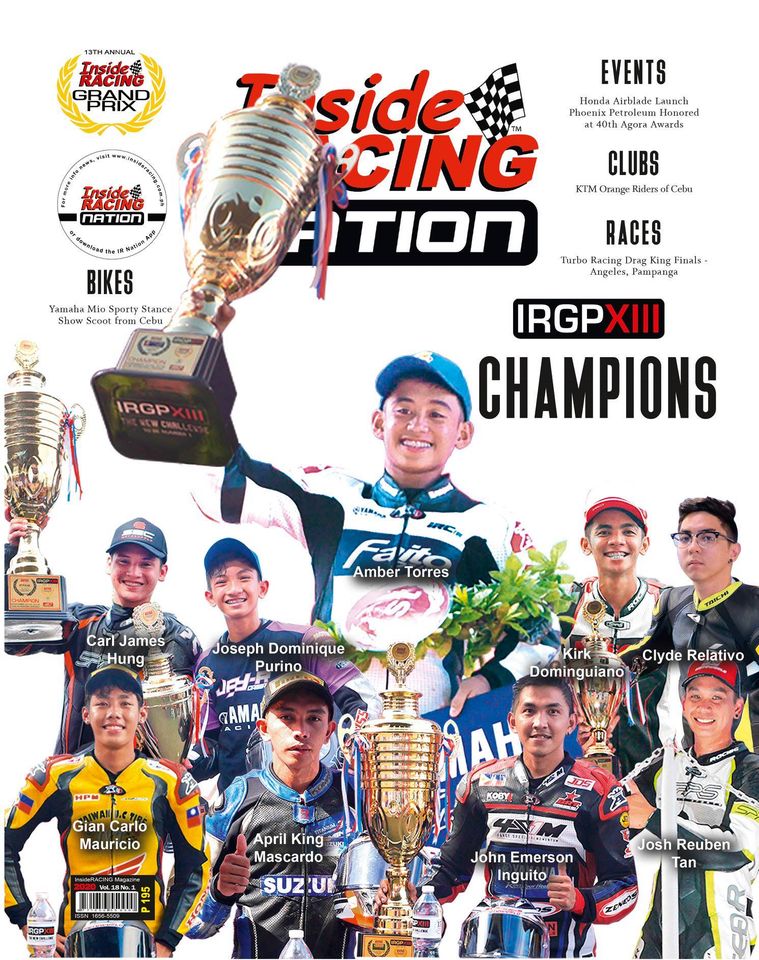 Thank you for visiting insideracing.com.ph. You may express your thought below through the comment section. You may also follow us on Facebook, on Instagram @Insideracingnation or on our YouTube channel.