The Ariel Ace has arrived!
Date posted on December 29, 2020
Share this
From our friends at Bikerbox:
Innovation. Passion. Daring. Since their first motorcycle in 1901 Ariel have been synonymous with breaking the rules. Minerva, Square 4, Red Hunter, Arrow; all revolutionary in their way. Unconventional and brilliant. And now, over a century later, the Ariel Ace. Following that Ariel tradition but looking firmly at today and into the future. Retro isn't a word in the Ariel dictionary. And Ariel understand the passion, your passion, for motorcycles. Why? Because they're motorcyclists too. Through and through. They ride, they compete, they love and they cherish. So they understand that a motorcycle is more than transport, more than speed and handling. It's an emotion. Inside you. And if you're not a motorcyclist you won't get it. But if you are, you'll understand the Ace.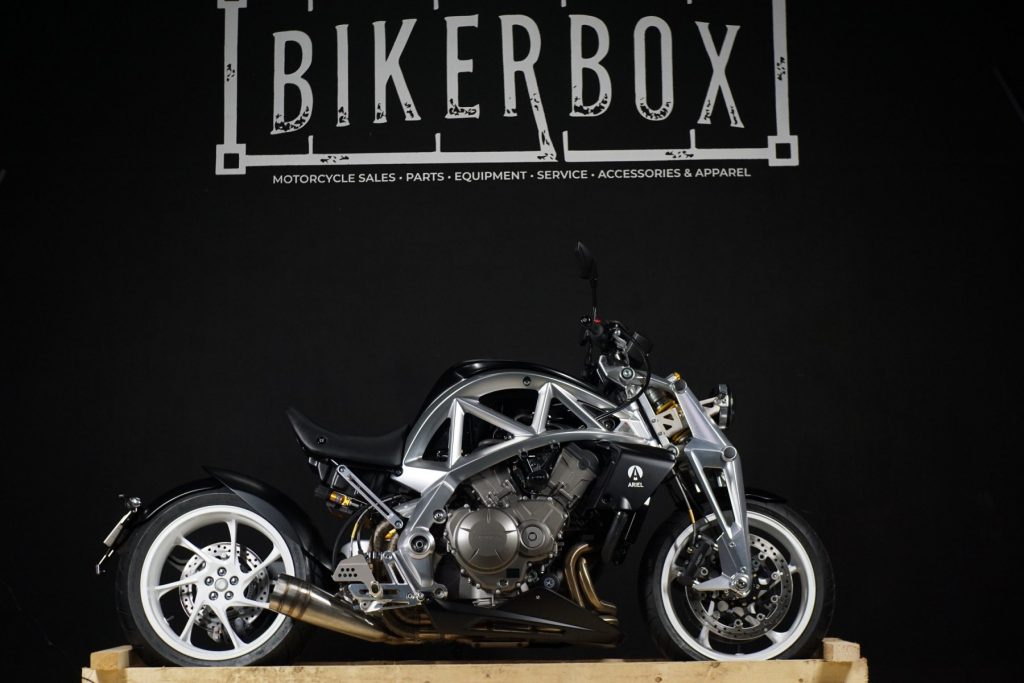 At the heart of each Ace – that aluminium perimeter frame. Recognisably Ariel, remarkably ingenious. Milled from solid billet; 70 hours of machining time; welded by hand; hard anodised; to form a piece of engineering that is a structural masterpiece but also a work of art. The beauty in a piece of machining, the thought, the care and the precision that has gone into every single compnent. And again, because you love motorcycles, you'll understand.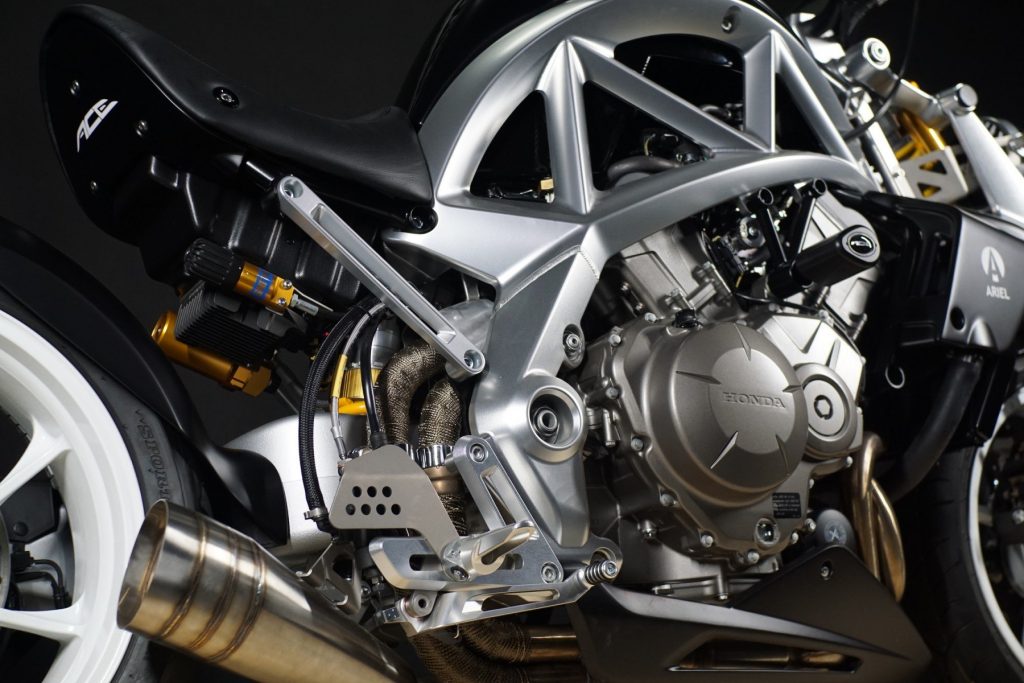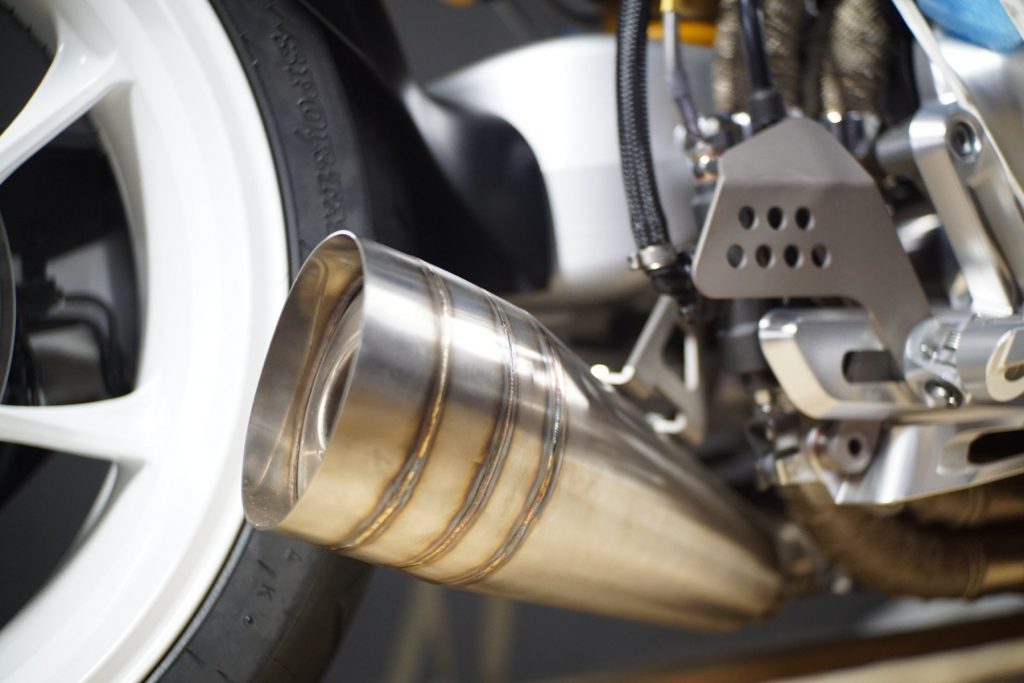 Ariel power? Honda, of course. Used to extremes in the Ariel Atom and now the Nomad. Proven on two wheels millions of times, from commuting to racing, from touring to your favourite stretch of road. Dependable, reliable, exact power. V4, 1237cc, 173bhp. Enough to propel you to 165mph if you're in the mood or cruise along if you're in another.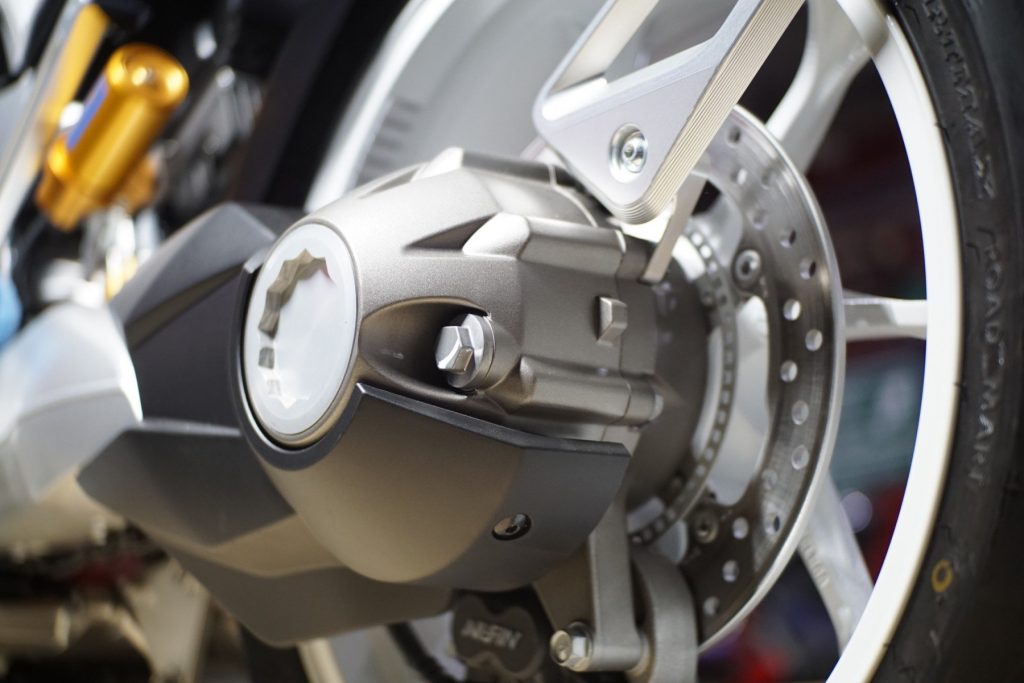 The Ace is designed to fit you and what you want to do; not the other way round. ABS, switchable traction control and shaft drive as standard. Dual Clutch Transmission as option. Choose the manual gearbox and shift yourself or choose the DCT and press a button, or just put it on Auto and let it do it for you. Honda engineering, Ariel tuning, quality second to none. Plus an exhaust note that will make you grin every time you start the bike.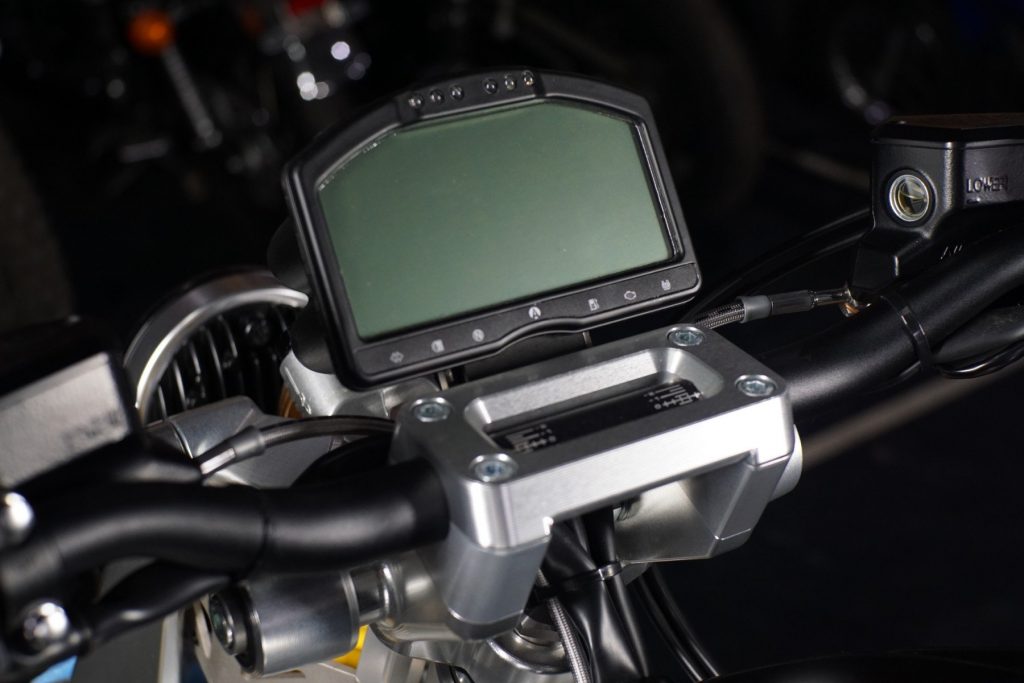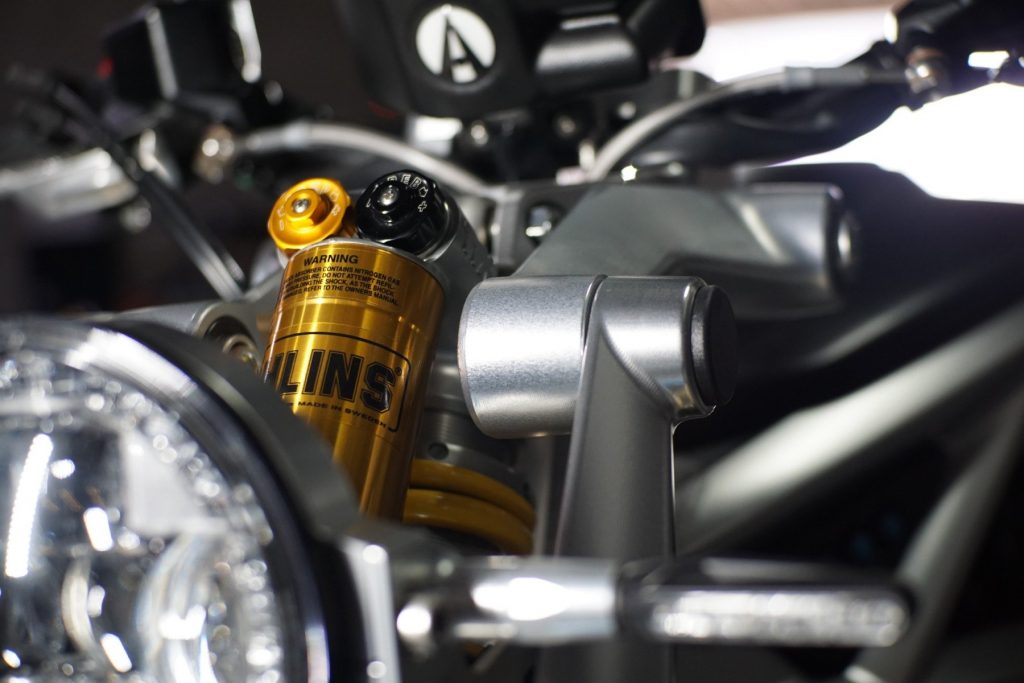 Then start spec'ing. Four different seats, three different tanks, two front ends. Adjustable footrests, different handlebars, dampers, wheels, body parts, exhausts, fairings, even different head angles. All to make your Ace exactly the way you want it, to suit exactly what you want from a motorbike. Low riding cruiser, street, naked, touring or out and out sport. Carefully specified to make it your Ace. And there'll never be one the same.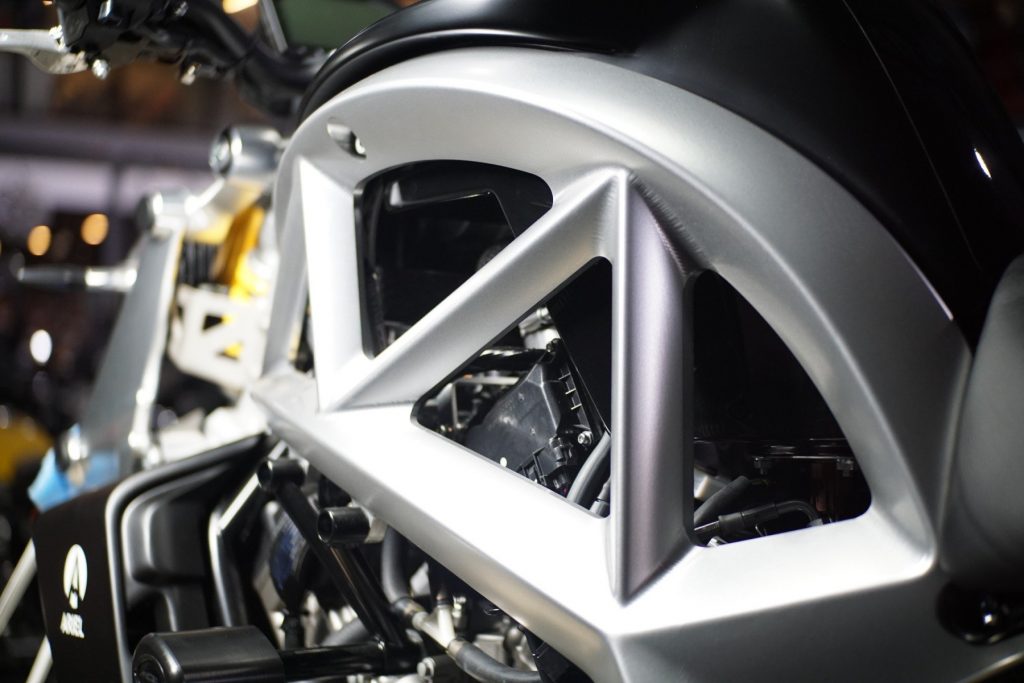 Extraordinary attention to detail and a bespoke build system never seen before on a production motorcycle. Every Ace, tailor made and individually built by one technician from start to finish. For you. A technician who'll only put his name on your Ace when he's happy. Because until he's ready it's his Ace too, his responsibility and his baby. Because he cares, because he shares the passion and because he won't settle for second best.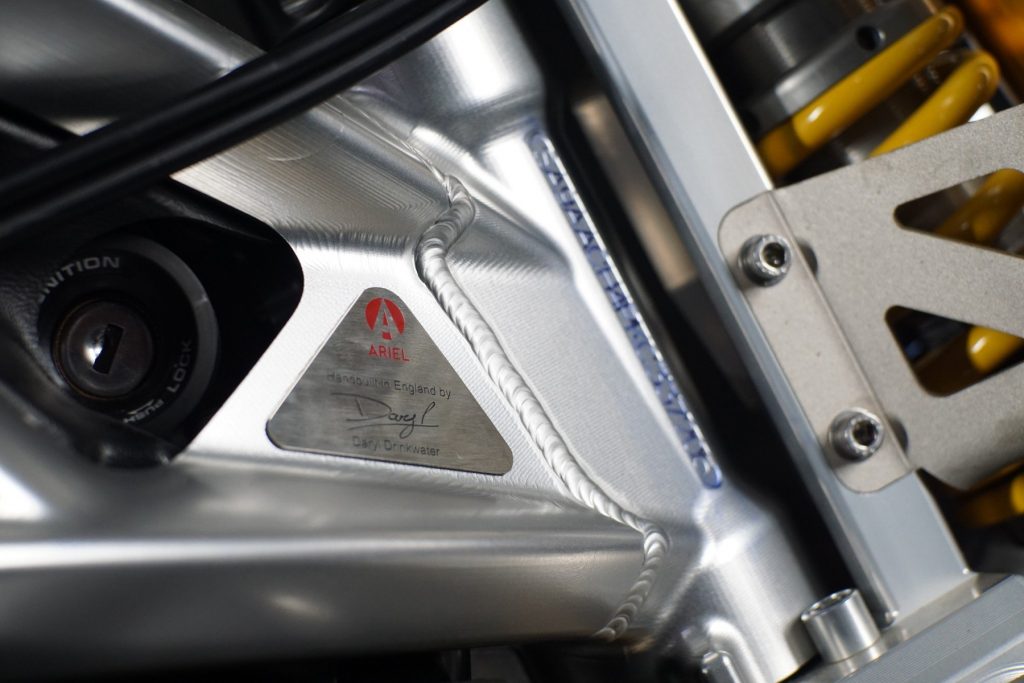 Innovation, performance, handling, craftsmanship, quality and individuality. This is the Ace. But above all – Passion. Because at Ariel we understand too.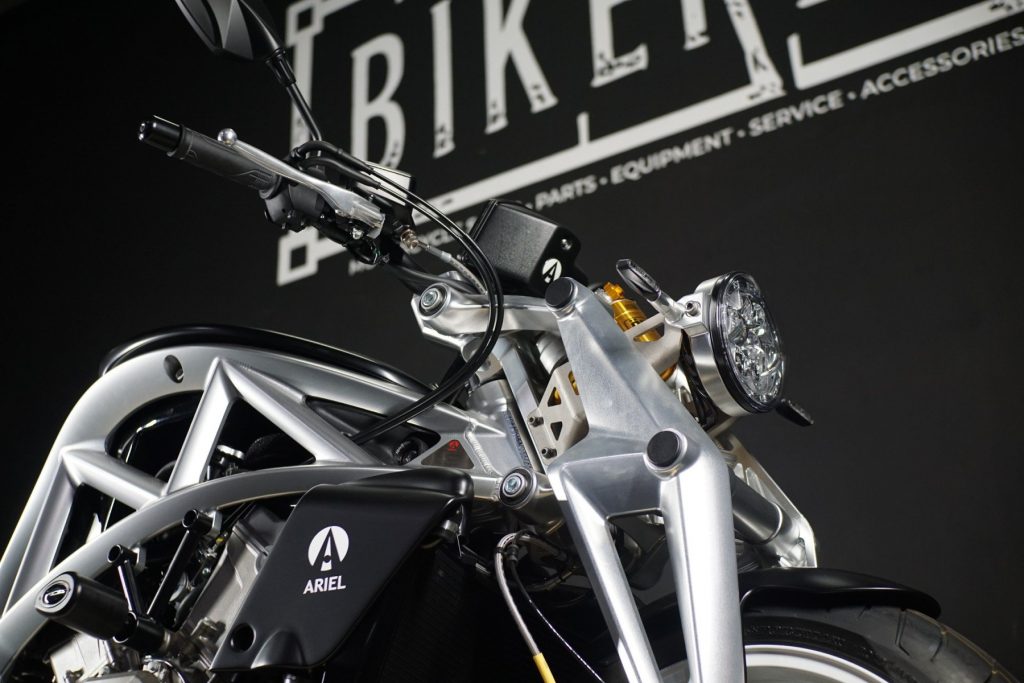 Bikerbox Inc. is the official distributor of Ariel Ace in the Philippines. Price is available upon request. You can get in touch with them through +63 975 246 3513‬ – Nica Azote, Shop Manager. Unit can be viewed at Lot 8B, Doña Irinea St., Ireneville 1, BF Homes, Sucat, Parañaque City, Philippines.
Follow Bikerbox on Facebook. Instagram page is @bikerboxmanila.

Discover more about the Ariel Ace at https://www.arielmotor.co.uk/ace/
Thank you for visiting insideracing.com.ph. You may express your thought below through the comment section. You may also follow us on Facebook, on Instagram @Insideracingnation or on our YouTube channel.