The BEST OF THE BEST: DS Fino Boy
Date posted on January 9, 2019
Share this
While most are worthy of competing for the top spot, only one could be adjudged as the most deserving of them all – the Yamaha Fino show bike of Derek Rivera and H2O Graphics Philippines.
Patience is a virtue indeed as Derek once said in an interview that he actually intended to join the 2016 IR Bike Show, however, he felt that he wasn't completely prepared yet so that is why he said to himself that he needed another year to complete what he wanted to show. He used that one whole year to prepare and fully setup his bike and the result was the Best of Show title in the IR Bike Show. The veteran and highly knowledgeable judges in the event were in unison that the bike of Derek Rivera is really what they were looking for as this year's overall champion. Derek Steven "DS" Rivera from Quezon City is a businessman and a motorcycle enthusiast. In fact, he runs his own motorcycle shop called DS Works.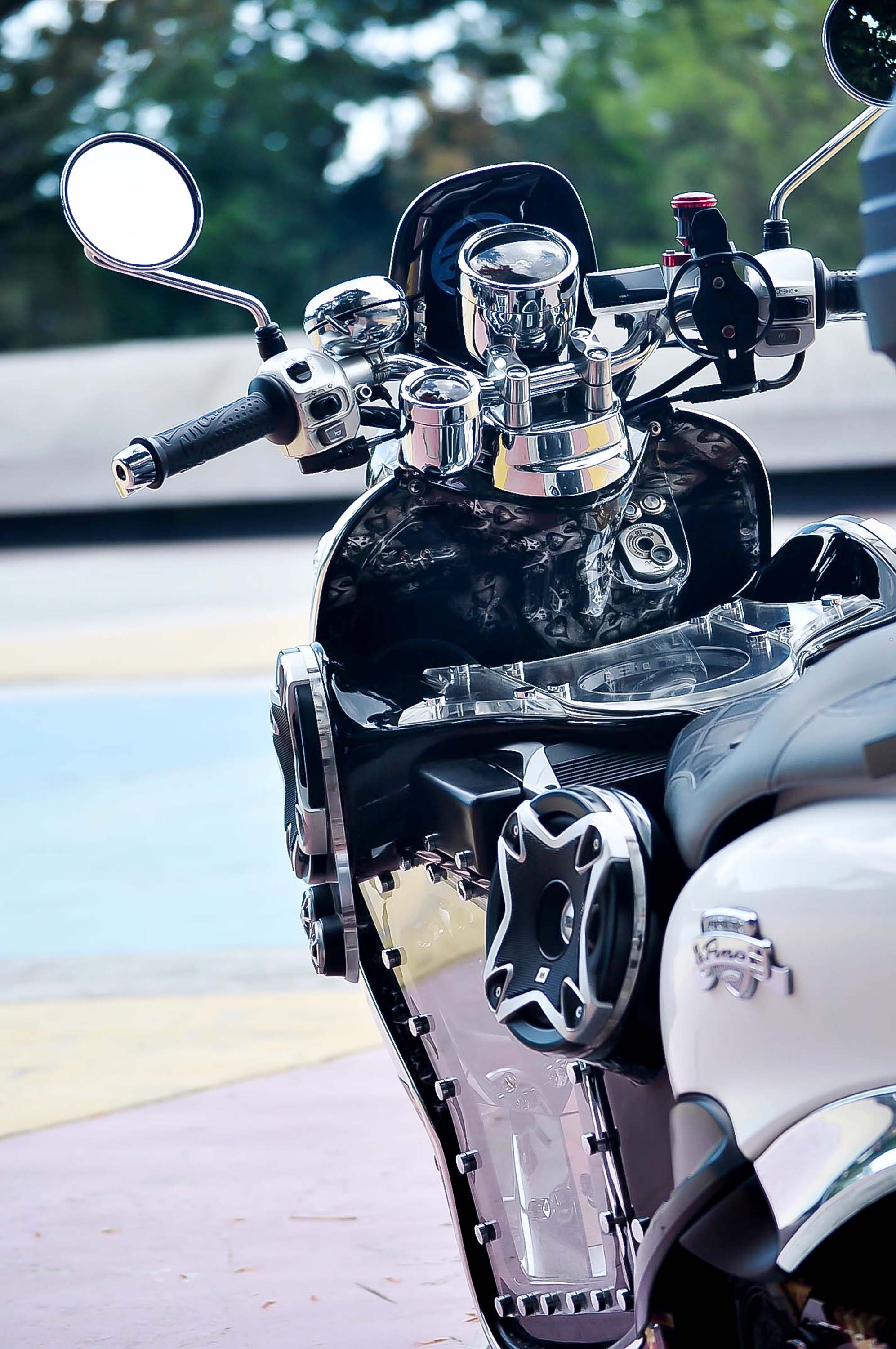 The bike is a Yamaha Mio Fino Classic Dual Gauge named Cassie/Finoboy and the overall concept is a classic setup or old school style as they call it. This soft-spoken and humble fellow spent a whole year preparing for the competition he just won. DS describes to InsideRACING Magazine during his interview the modifications that he did with the bike in the past year. "Modifying a bike was not an easy task as I underwent a lot of mistakes to get the modification right. I had a hard time thinking on how to set up a scooter with an old school concept theme. I had to scout different suppliers in Caloocan to procure the parts I needed.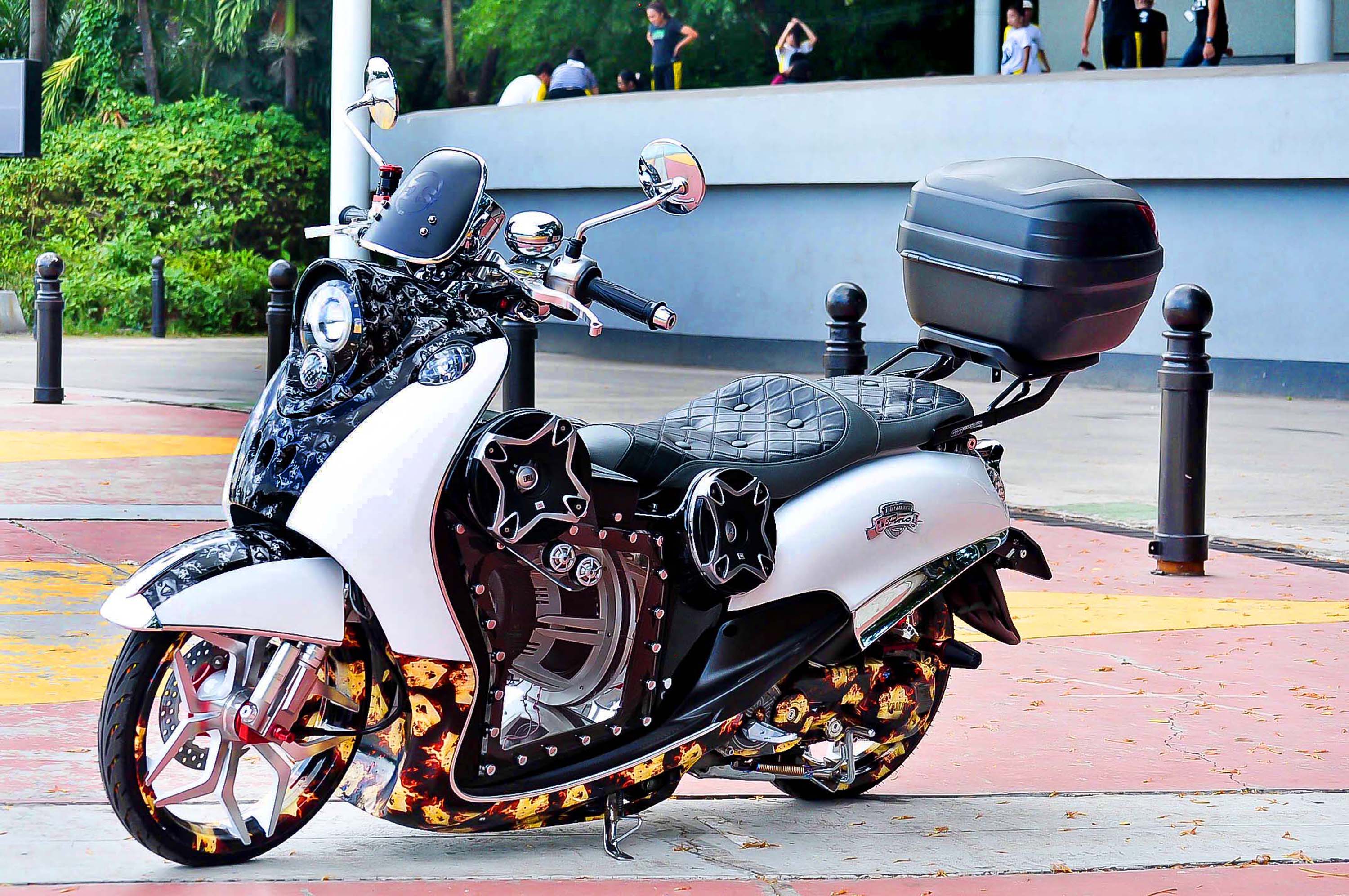 I installed Yamaha chrome parts that is a body kit of Yamaha Fino. I also installed an original visor and added some stickers on it to light up the DS logo. I also installed a voltmeter so I can maintain the battery power of the sounds which is of the KOSO brand. It's more accurate than the other voltmeters I saw. The bottle holder is also by the KOSO brand. I also put a HID projector for my headlights, DK Nouvo crank cover, DK brake master cover, DK chrome center stand and spring, DK chrome side stand and spring. And ttgr racing front and rear shocks. Plus there is modification for lowering the bike. I used a CNC slider for my crankcase protection. All the bolts and nuts are stainless. The magwheels are Powermags brand and tires are a Quick Tires and I put the door guard at the edge of the fairings of the bike upholstery. The seat is customized and the Givi box's function is the main power source of the sound system. The pipe Evo Trapp was sourced by my friends in R1 team as they helped me to find an Evo Trapp and the bracket is customized to fit it. There is also a custom-made silencer. The sounds setup concept was set up by Sliders Cavite courtesy of the owner Mr. Anthony Villanueva. They used JBL speakers for my sound system and amplifier. They put acrylic mirrors inside the box of the subwoofer and I then put some laser lightings inside the box of the subwoofer. And the rest of the paint is from H2O graphics Philippines from Valenzuela City.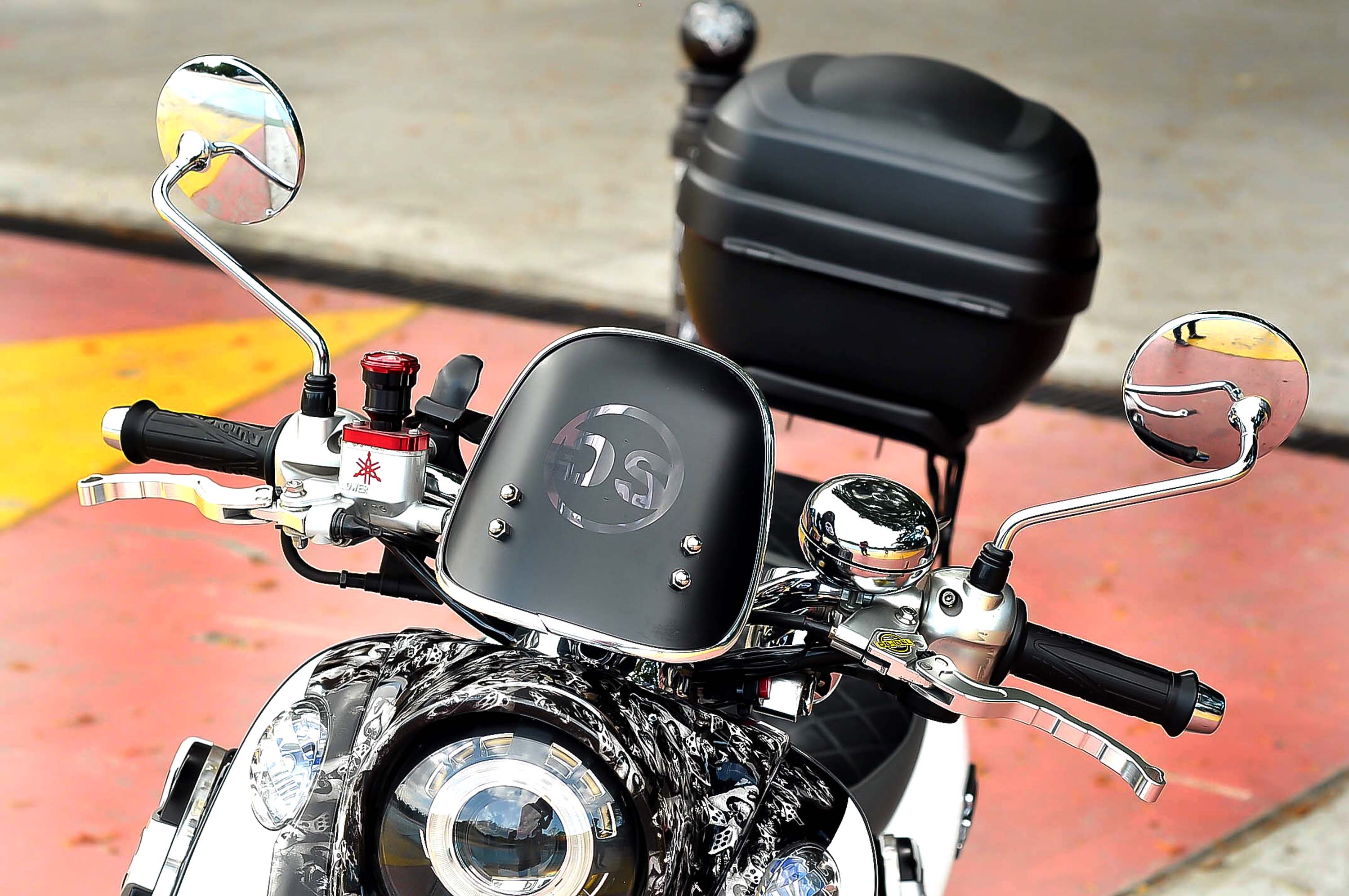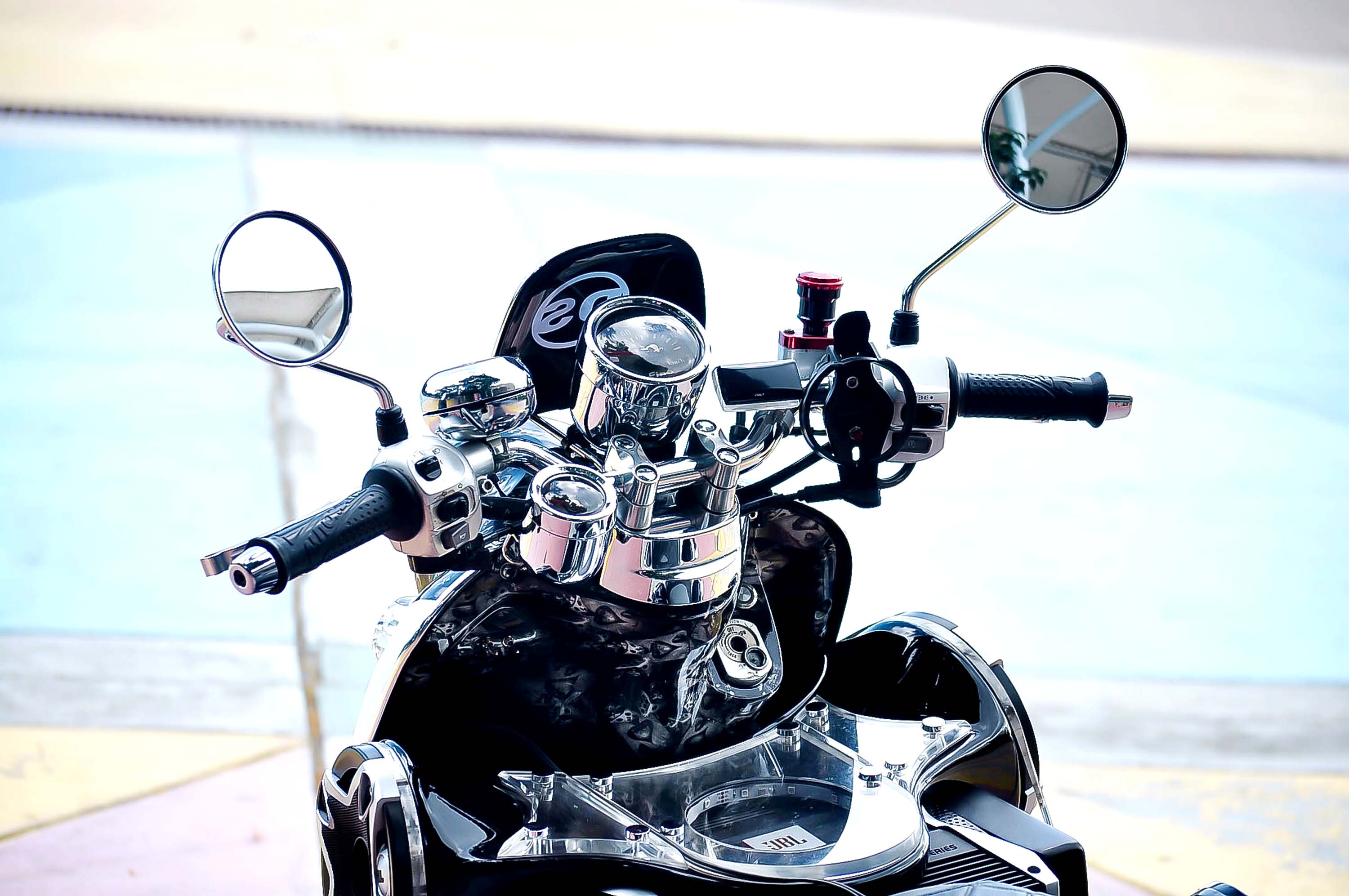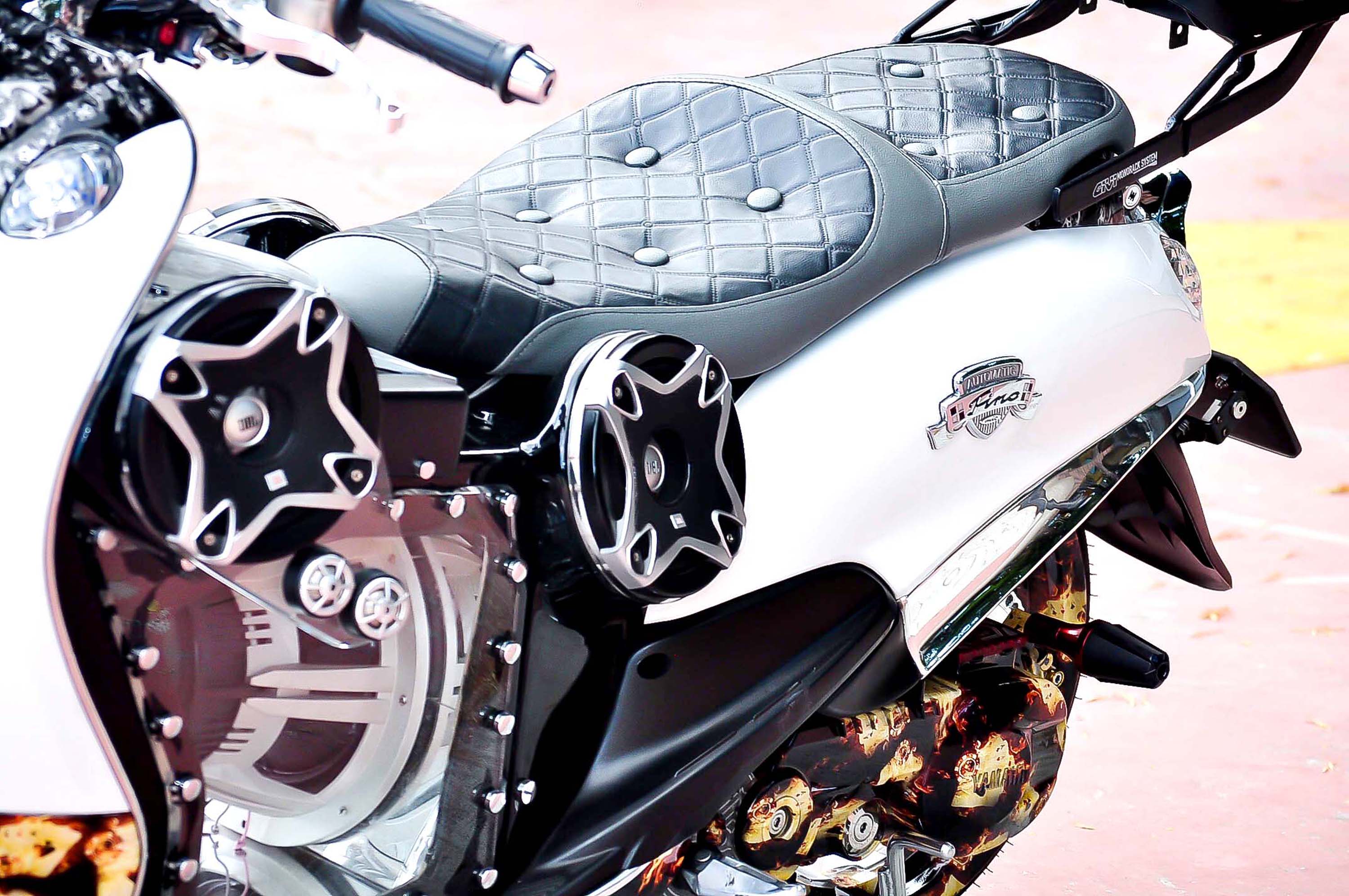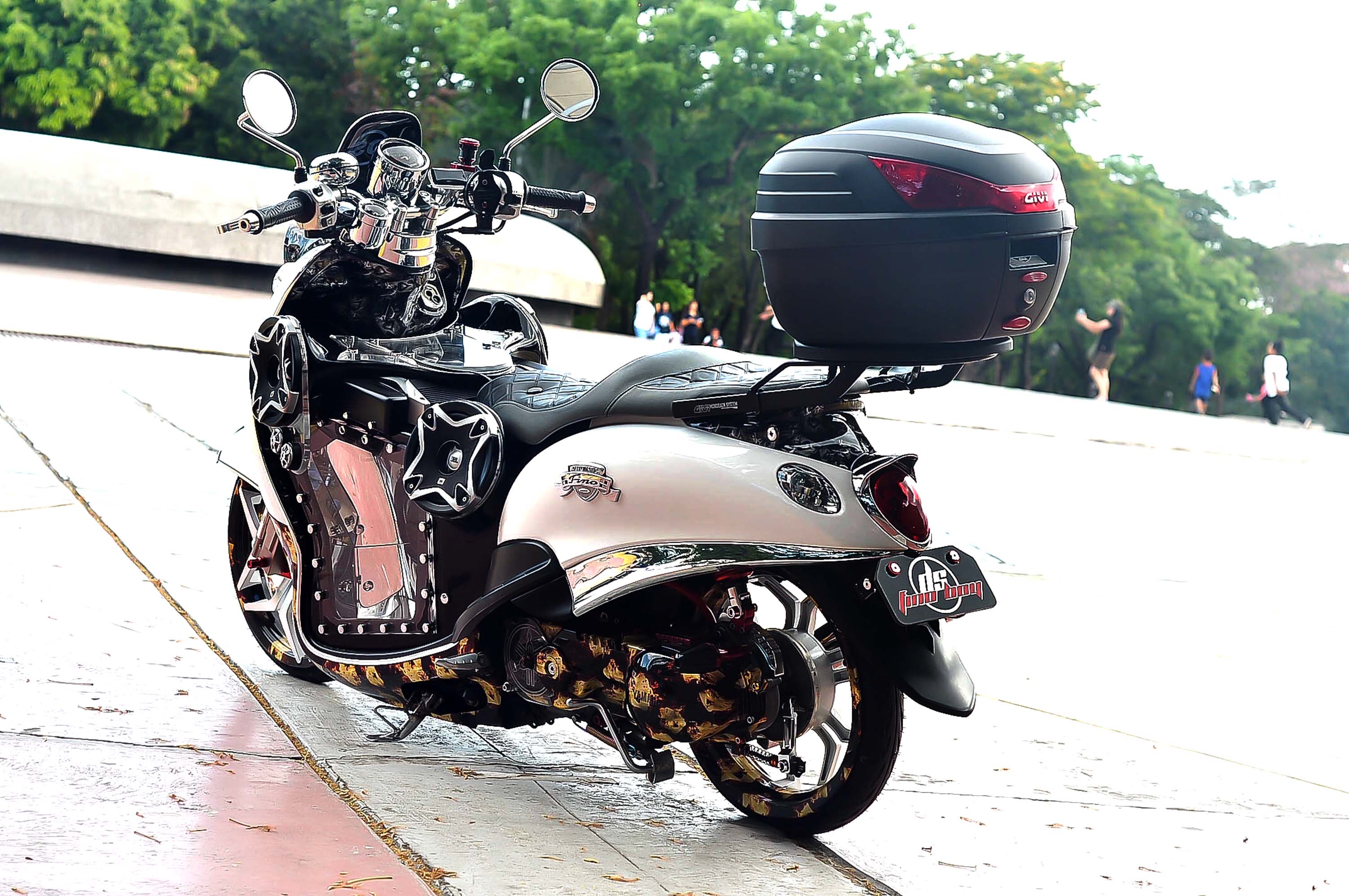 The owner is Allan Pete Magat. The team H2O graphics is good in paint, hydro, graphics chroming, engraving, etc.," shared DS. Here is DS' shoutout for all the IR fans and for all those who supported him in this victory: "Unang-una salamat sa Team H2O Graphics, sila yung gumawa ng paint ng motor ko at ang Sliders Cavite ang gumawa ng sound system ng Yamaha Fino ko. Sa Team DS Works, maraming salamat sa mga tumulong sa akin, kay Jomar at Philip, and the rest of the team. Thanks to all of you who supported me during the bike upgrading time. Thanks to all my haters who gave me the strength to keep working on the bike until it was completed, Haha… I would also like to thank my mother Doris Rivera, my girlfriend who supports me in my modification journey and the rest of my family, Uncle Dindo, Auntie Chit, relatives and friends, SKF (Samahan Kapwa Fino), Titanz Riders Club, R1 team, Mio stance Philippines, Mrc Riders Club (Project 7),Showtym family and Dum who helped me build my bike.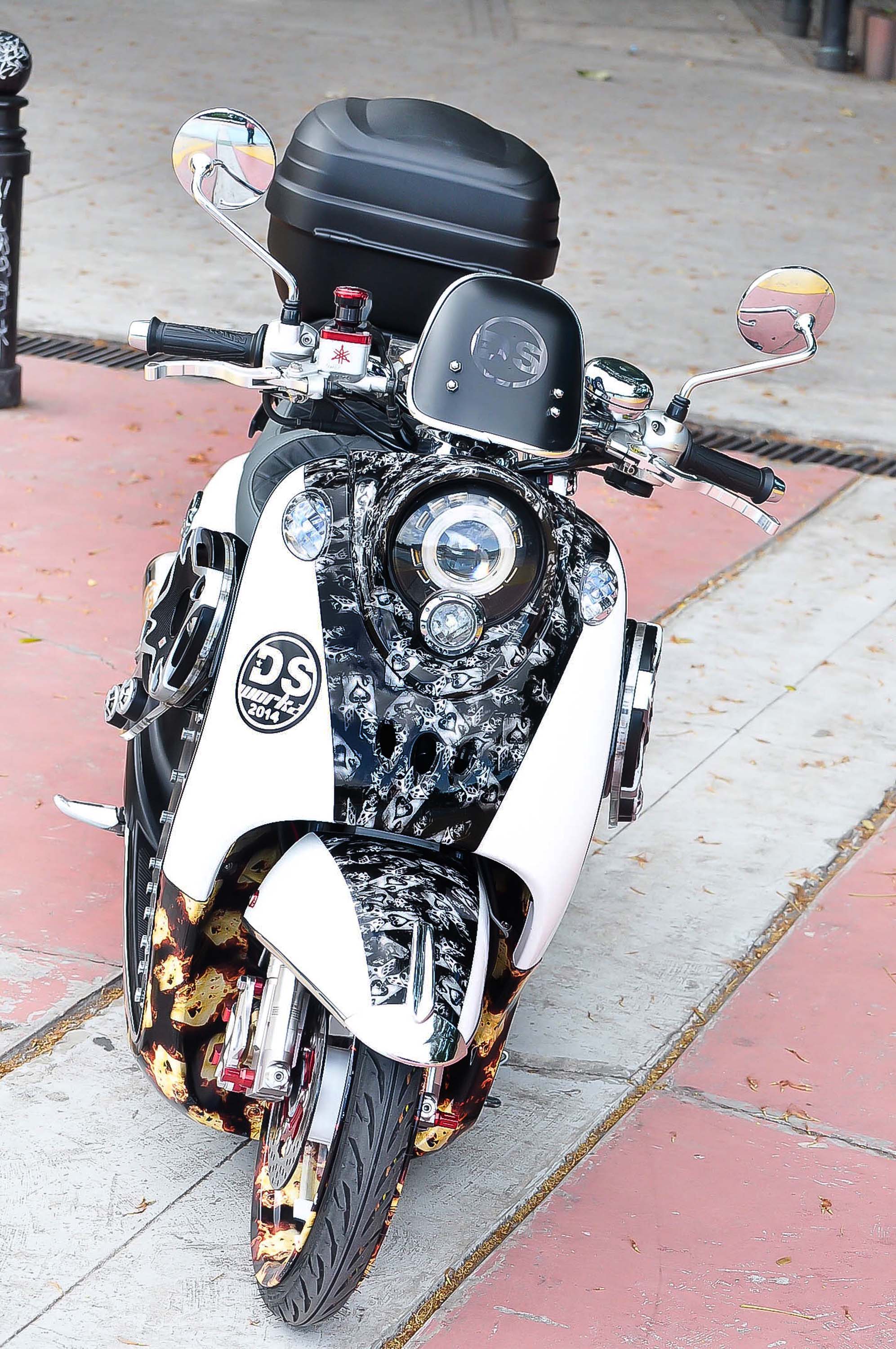 This is my Yamaha Fino aka Finoboy/Cassie." As humble as he is, DS hopes that his Yamaha Fino and its title of being 2017's The Best of the Best in the recently concluded IR Bike Show at the World Trade Center will inspire and motivate instead of generating jealousy and hate.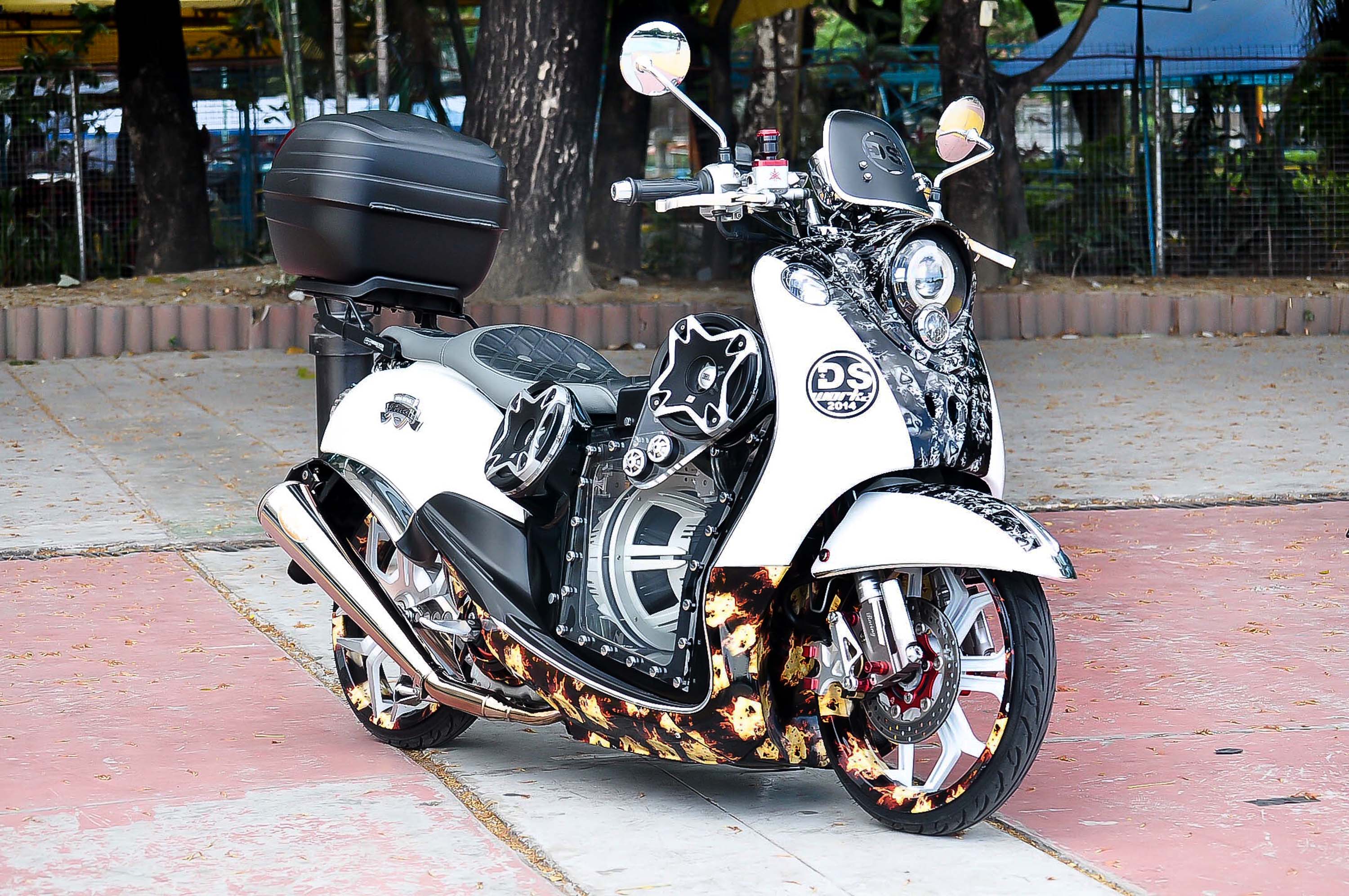 After all that's what victors are made of, and that is what he and Finoboy represent – being a true CHAMPION.
Modifications
YAMAHA FINO
JBL sound setup by Sliders Cavite
JBL subwoofers 1400W
JBL speakers
JBL amplifiers
JBL tweeters
Acrylic mirror-type sound system casing
Seat upholstery
Evo Trapp pipe
Evo silencer
Center stand spring
DK Nouvo crank cover
DK chrome side stand and spring
DK brake master cover
Laser lights
CNC slider
Yamaha chrome parts
Stainless bolts and nuts
TTGR racing modified front shocks
Racing shocks
TTGR adjustable rear suspension
HID projector headlights
Personalized DS visor
KOSO voltmeter
Front and back power magwheels
Customized seat
Personalized Hydrographics by H2O Graphics
Pearl white side fairings
Flaming guards concept