The First Castrol Power1 Nationwide Flat Track Series Starts This Friday February 3
Date posted on January 31, 2017
Share this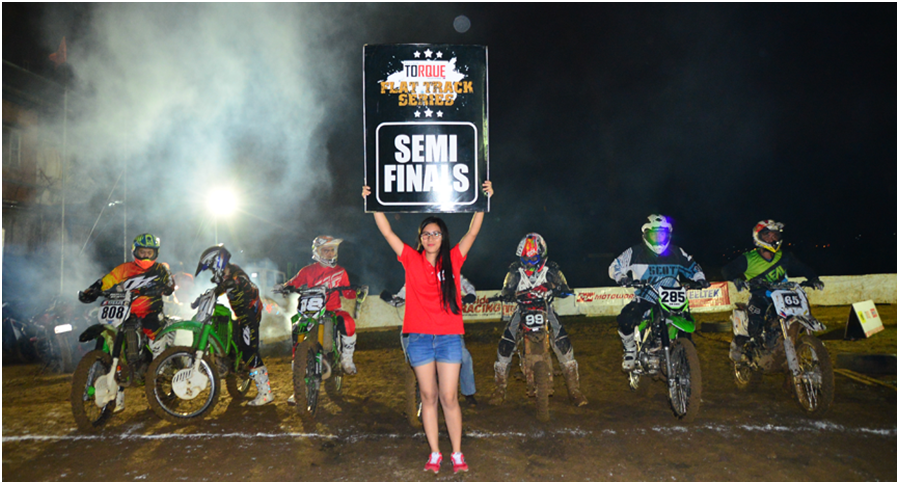 In order to help in growing the off-road enthusiast market, IR organized the first ever Flat Track Night Racing series last September and December 2016. It was held at night at the easily accessible MX Messiah Fairgrounds in Taytay,Rizal. It was an oval track competition done in dirt in a specially prepared oval dirt track.  The series was a success and attracted attention among various enthusiasts. The inaugural Flat Track Premier class champion was no less than The Philippines' GOAT (Greatest Of All Time) – Glenn Aguilar of Team KTM Philippines. Other champions were Khim Nichole Yumul (Mini Juniors), Amay Amon (Mini Adults), Desmond Quilingan (All Scooters), Bienvenido Torres (All Underbones), Wilcon Dalinog (Monoshocks and Yamaha XTZ), Christian Gayagaya (Run What You Brung), Malou Gabriel (Yamaha All Girls) and Jakob Sablaya (Yamaha PW50).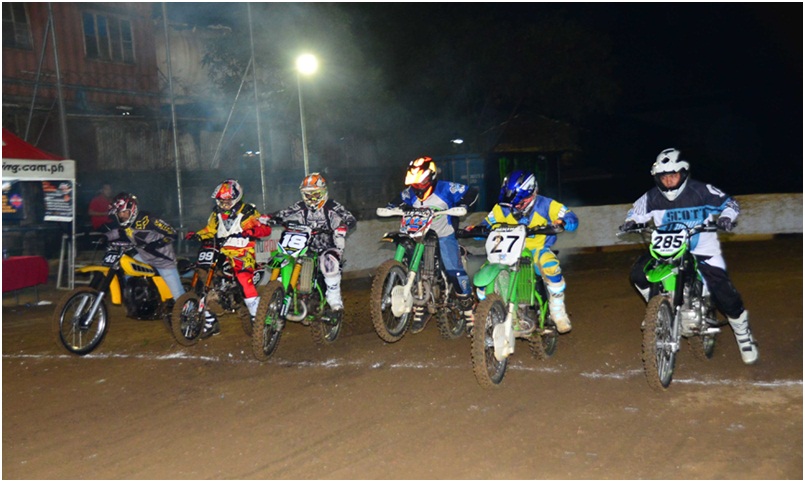 Flat track is simple and easy to enjoy and love. Riders set off around a small dirt oval. They tuck tightly against the gas tank on straights, popping upright just before a turn. Bodies rotate, chests puff out, bikes lean over, and inside legs stick out straight. The racers slide sideways in a pack, touching handlebars, lap after lap. Although speeds are low, mild crashes happen constantly, racing is cutthroat, and lulls in the action are few and far between. Flat track's down to earth and grassroots attitude is its most attractive asset. It's fun  and absolutely addictive.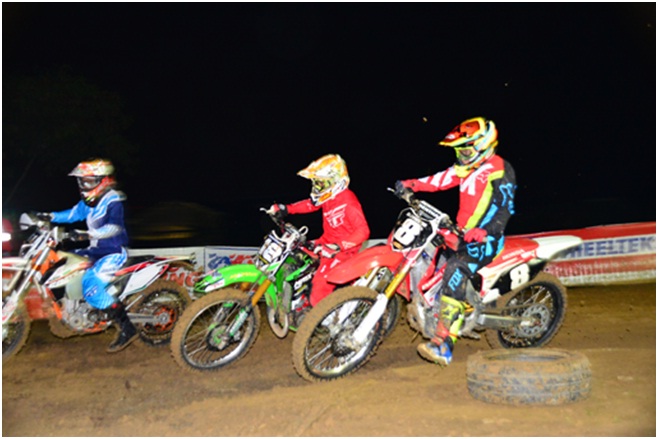 The sport started its creep into mainstream motorcycle culture again in the past few years with manufacturers coming out with "scrambler" and "tracker" models capturing the essence of the sport. It also help when racers from a wide array of disciplines, including infamous MotoGP riders Marc Marquez and Valentino Rossi started practicing flat track as a way to diversify their riding styles.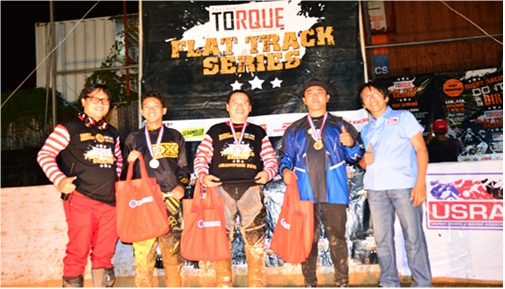 The competition will have classes for scooters, underbones, backbones, dual sports, big bikes, scramblers, cruiser, pocketbikes and minibikes. You don't need a race bike as power is not an advantage in a small oval dirt track that offers minimal traction.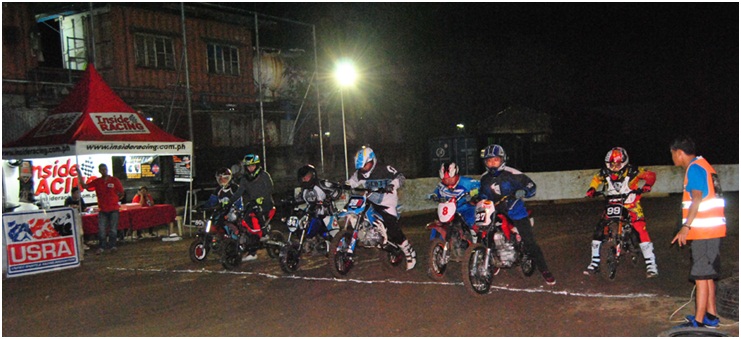 The added drama of racing under the lights will add to the level of excitement, intimacy and romance to the experience for both the racers and spectators. Last years' series was just a prelude in preparation for the USRA Nationwide Championship in 2017 organized together with our partner The Racing Line TV.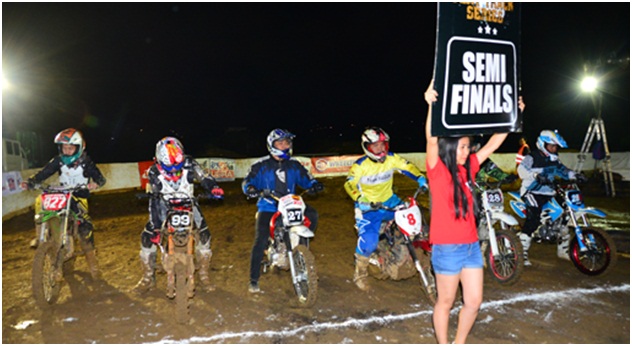 There will be Luzon Series and Vis-Min Series combined to determine the first ever USRA Nationwide Flat Track Champion. We will have races in Taytay, World Trade Center, Cebu and Davao. Races will also be held in conjunction with big events  like the Taytay Town Fiesta, Araw ng Davao and the IR Bikefest.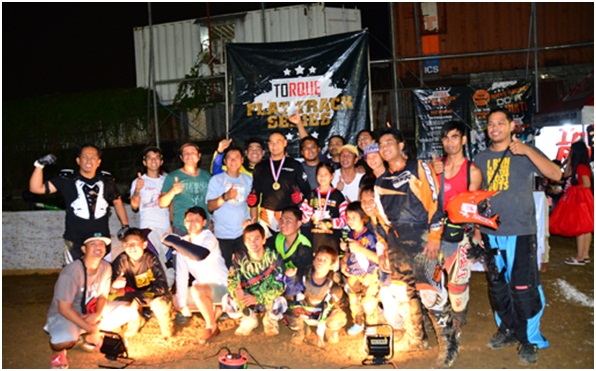 For those who would like to try Flat Track Racing, try the CASTROL FLAT TRACK EXPERIENCE. Any rider who buys a bottle of Castrol Power 1 motorcycle oil at the track can have free practice sessions inside the track using their own bike and safety gears.
For the February 3 and 17 events , a special " All Taytay Run What You Brung" fun race is also on the schedule for the local riders. The Series is also supported by ZENEOS Tires and sanctioned by USRA.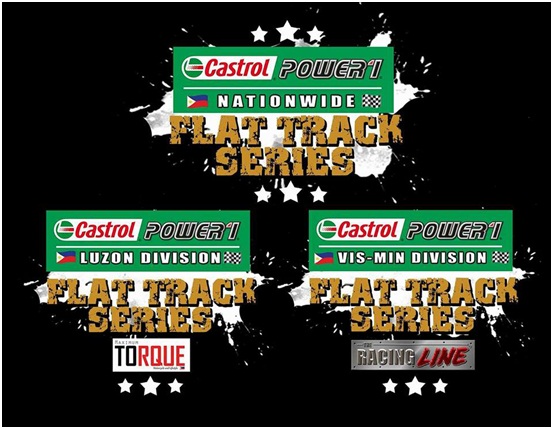 2017 RACE CALENDAR
Nationwide Series
Feb. 3 – Taytay, Rizal
Feb. 11 – Davao
Feb. 17 – Taytay, Rizal (Town Fiesta)
Mar. 4 – Cebu
Mar. 18 – Davao (Araw ng Davao)
Mar. 24 – World Trade Center (IR Bikefest)
Luzon Divisionals
Feb. 3 – Taytay, Rizal
Feb. 17 – Taytay, Rizal (Town Fiesta)
Mar. 24 – World Trade Center (IR Bikefest)
VisMin Divisionals
Feb. 11 – Davao
Mar. 4 – Cebu
Mar. 16 – Davao (Araw ng Davao)
Categories
– Scooter (any as long as it has automatic transmission),
– Underbone (with manual transmission, 17-inch wheels)
– Mono Shock (Local Dual Sports)
– Mini Juniors
– Mini Adult
– Run What you Brung (RWB)
– Premier ( Enduro, motocross bikes)
– Big Bikes (ADV, Cruiser, nakeds)
– One Make Classes (TBC) – Yamaha XTZ/PW50, Honda XRM/XR,
– Club Races
– Special races
Entry Fee P500 to P1000 only per class