2015 Yamaha NMAX First Ride Review: The New Premium
Date posted on October 22, 2020
Share this
Yamaha's NMAX gives panache to every rider.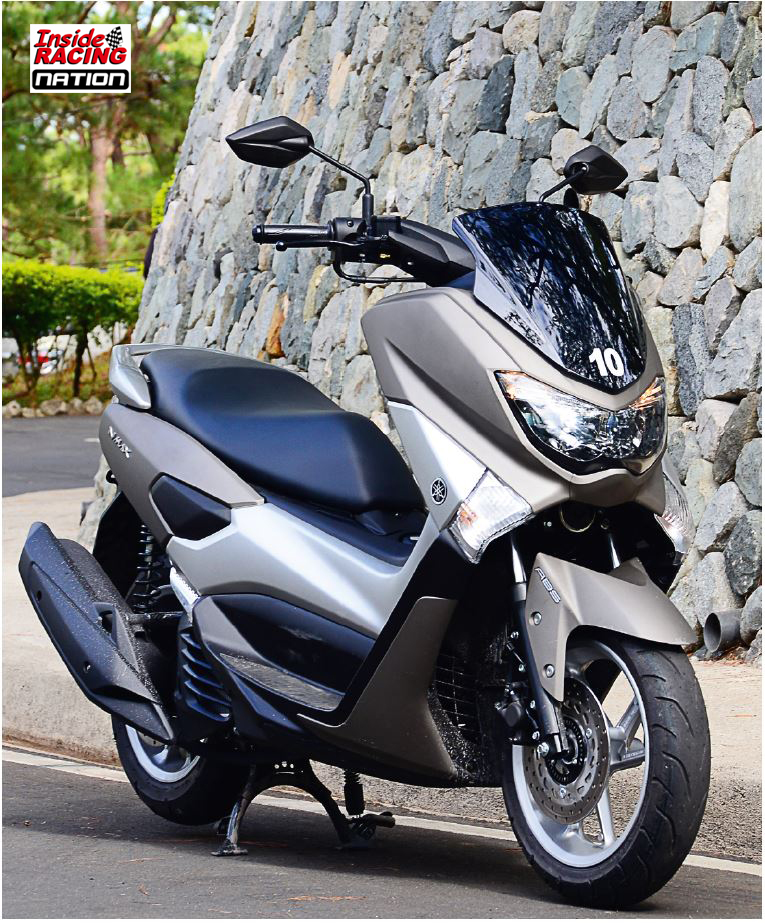 "Let me share my great ride to Baguio on the 155cc Yamaha NMAX fuel-injected scooter. The Yamaha NMAX Media Tour dubbed as "The Ultimate Roadtrip" all started at 5 p.m. at YZone in Ortigas Center, Pasig. The Angeles to Baguio Touring team (19 riders were divided into two teams, Angeles to Baguio Touring Team and the Baguio to Angeles Touring Team) was shepherded to Century Hotel in Angeles, Pampanga for the early morning ride to Baguio City the next day. The Angeles to Baguio Touring team well rested and raring to go by 7 in the morning. Yamaha Motor Philippines' top brass and staff and police escorts briefed and welcomed the riders. The convoy took the MacArthur highway in a steady but quick pace – the mere reason why we were 1 hour ahead of schedule. The police escorts led the group in a very safe commute, weaving in and out of traffic in heavily populated towns like a sneaky snake.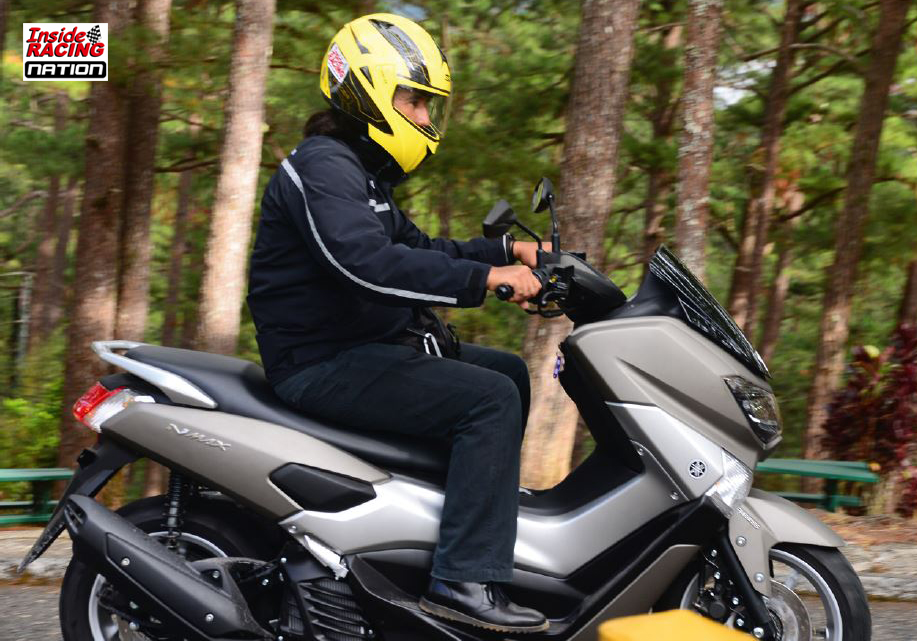 After a 2-hour ride, first stopover was at a Yamaha 3S shop in Paniqui, Tarlac where the convoy took a well needed 30-minute rest and refreshments break. We then headed next to a truck stop along Kennon Road for lunch which was flowing with local Pangasinan/Ilocano cuisine.
Now let me segue into what this road trip revolved around on. As I normally would in a road tour, I would race ahead of the convoy to look for a picture perfect area for me to snipe on and cover the convoy queuing up the mountain roads. The ride going up the zigzag roads of Kennon was just enjoyable with power on tap. I was asked by Tony Boi Acuesta – the host/emcee of the business part of the event later in the evening – how the ride was? I mentioned publicly that I was a scooter boy who rides a modified 165cc scooter and I explained that the unbelievable power produced by the 155cc fuel-injected NMAX scooter can rip through the twisty mountain roads at 90kph at its top speed. It sure felt like my modified 165cc scooter in terms of acceleration and power. First ever Yamaha developed Variable Valve Actuation (VVA) was evident when doing my top speed in the highway at 115kph and overtaking through slower moving traffic was a breeze. The suspension is in the sporty side and the real first in its class ABS (Anti-Lock Braking System-equipped front and rear disc brakes) is more than adequate for the weight and speed of the Yamaha NMAX. Although the seat is in the stiff/rigid feel, it can still keep the rider balanced in the long distance sporty riding aspect. The wide 13- inch tires (110x70x13 front, 130x70x13 rear) had a direct effect in handling – with a perfectly weight distributed (gas tank in the lower middle part of the scooter) chassis of the Yamaha NMAX. I definitely like the underseat compartment where you can fit a full-face helmet and other stuff.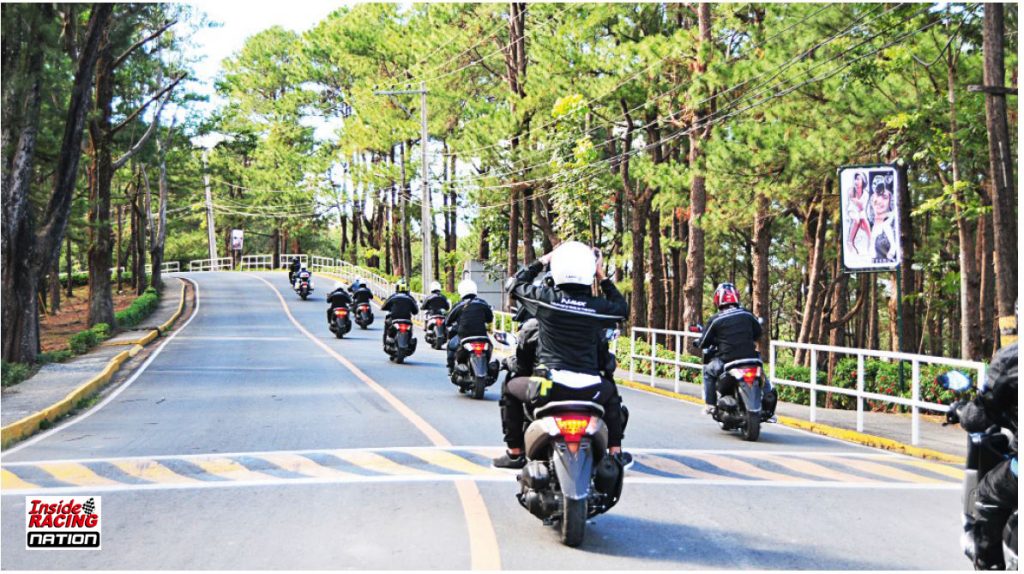 All-in-all, the media tour was indeed an ultimate road trip which definitely revved my heart going up to Baguio."
– Richard Abrina


Euro-scoot Appeal
"This Yamaha NMAX is the same model that Yamaha is selling very well all over Europe. In fact, the model we have here and the rest of Asia is a better scooter because it has a bigger engine (155cc vs 125cc). You also get the same build quality as all NMAX will come from Yamaha's Indonesian plant.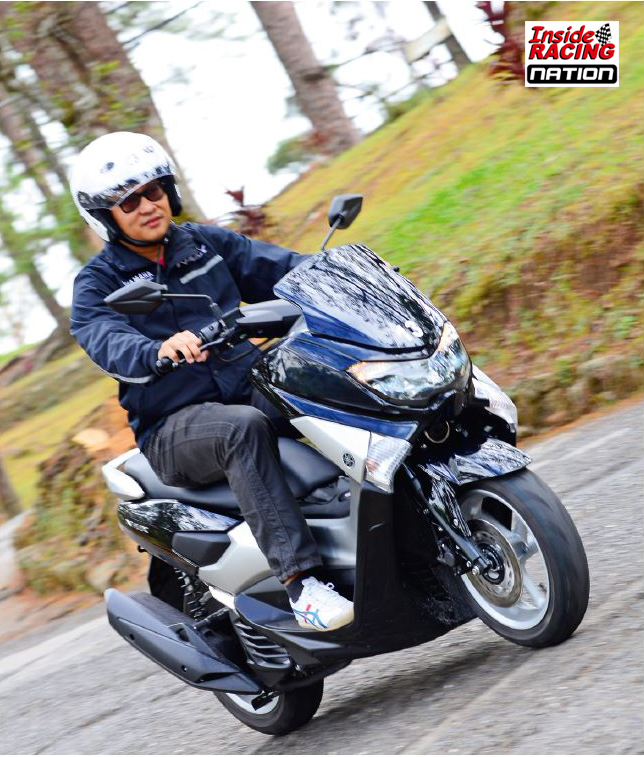 It is designed to offer increased riding enjoyment together with sporty performance while giving outstanding economy. Its powerful new 155cc 4-stroke engine delivers stronger acceleration with lower fuel consumption. Its high-standard specification package that includes Antilock Braking System (ABS), Variable Valve Actuation (VVA), Blue Core Engine Technology, Diasyl Cylinder, Liquid-Cooling, and Electronic Fuel Injection (EFI), has put the NM AX in a new premium scooter category. The VV A is most impressive since it seamlessly changes timing and valve lift to ensure that the engine is always giving maximum torque at different speeds. It's not an off-on switch like the first generation variable valve technologies that were first seen on cars. The NMAX is the first scooter in its displacement category to be equipped with such an advanced technology feature.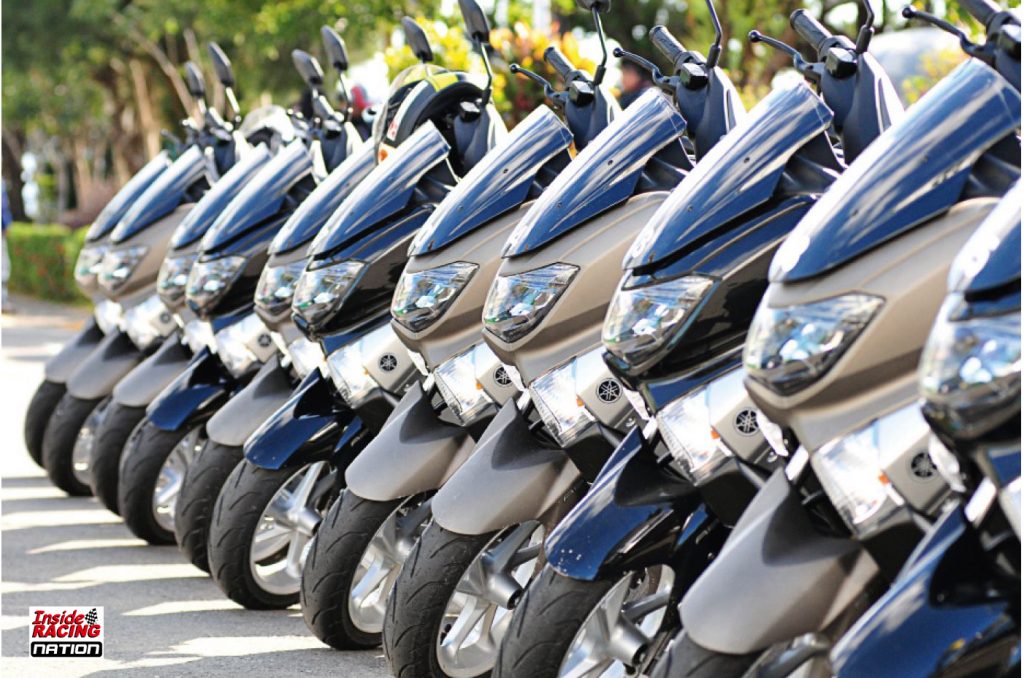 The chassis and wide 13-inch wheels and tires provide stable and relaxed handling. Even riding two up is no problem as the NMAX keeps the center of gravity very low.
The styling is modern and sporty and has a global identity. Its body is devoid of natty colorful stickers. Instead, it is presented in a clean, sophisticated two-tone color metallic paint, akin to those of big elegant sport-tourers. The full LCD gauge and control switches also feel upscale. From the touch and feel of every part, the NMAX truly presents itself as a well built scooter.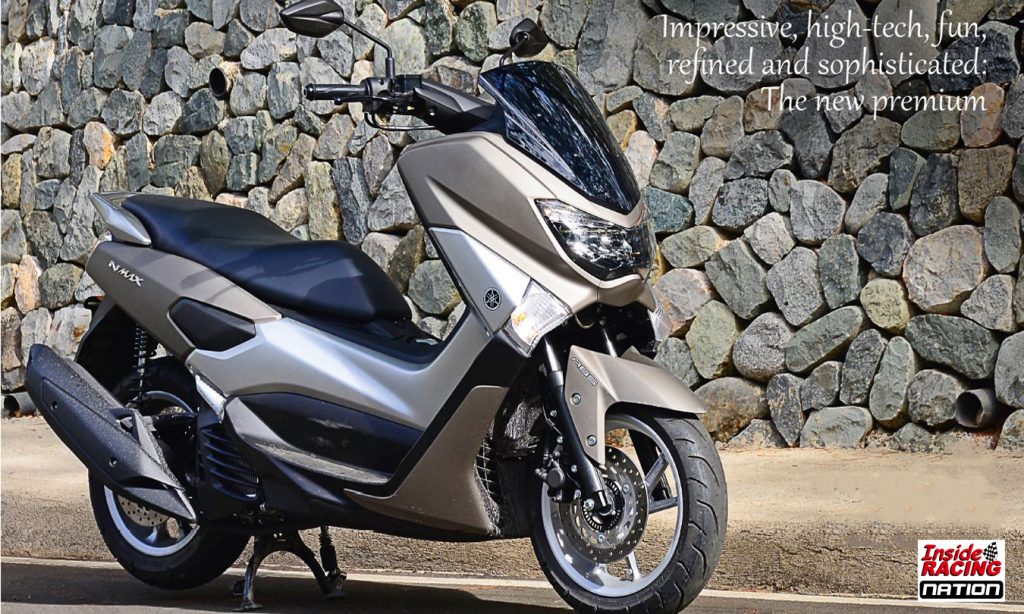 As a summary, aside from the NMAX's impressive drive train, its sophisticated styling and stable handling is very endearing to mature and discerning riders looking for a more upscale and premium ride."
– Al Camba
This was published in Maximum TORQUE's 2015 Issue Number 8
Thank you for visiting insideracing.com.ph. You may express your thought below through the comment section. You may also follow us on Facebook, on Instagram @Insideracingnation or on our YouTube channel.