The Partnership of Yamaha with Motoworld: Giving Access to More World-class Products
Date posted on May 3, 2016
Share this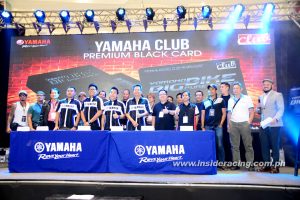 Yamaha Motor Philippines, Inc. announced its partnership through Motoworld which will be used through the Yamaha Club Card. Yamaha continues to strengthen its high quality rider experience with this new venture that will allow Yamaha Club members to purchase discounted items not just in Yamaha shops but also in Motoworld outlets nationwide.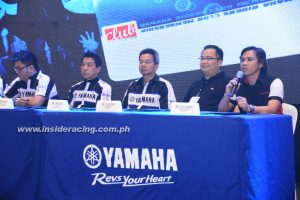 YMPH President, Toru Osugi; Sales and Marketing Director, Kaoru Ogura; Marketing Senior Manager, Ryan Jude Camus, and Yamaha Club Head, Kristoffer Manayaga signed partnership contract with Motoworld's General Manager, Ryan Chao, and Marketing Manager, Jeff Alvarez. This will now allow all Yamaha Club Card holders to avail of the 10% discount on Motoworld products nationwide.

This nearly unlimited avenue to motorcycle products and apparel is one that Yamaha wants their riders to exclusively have this privilege as part of its high quality service. This also goes in line with Yamaha's philosophy of creating value that surpasses customer expectation by evolving alongside the customer's needs. This milestone will be another addition to Yamaha's ever growing achievements that are dedicated not just for riders along but for the entire passion of riding.


Words by: YMPH