The Yamaha FJ 1200 Streetfighter by Trinity Custom Werx
Date posted on February 9, 2019
Share this
For this issue we have something really special for our naked bike and bike restoration junkies out there. We have looked far and wide to find one awesome bike to open up the year, a bike that will hit our pages hard and start the Year of the Horse in full throttle. It took us a while to find this bike but here at InsideRACING we go to great lengths for our readers so we hope this bike will knock your socks off.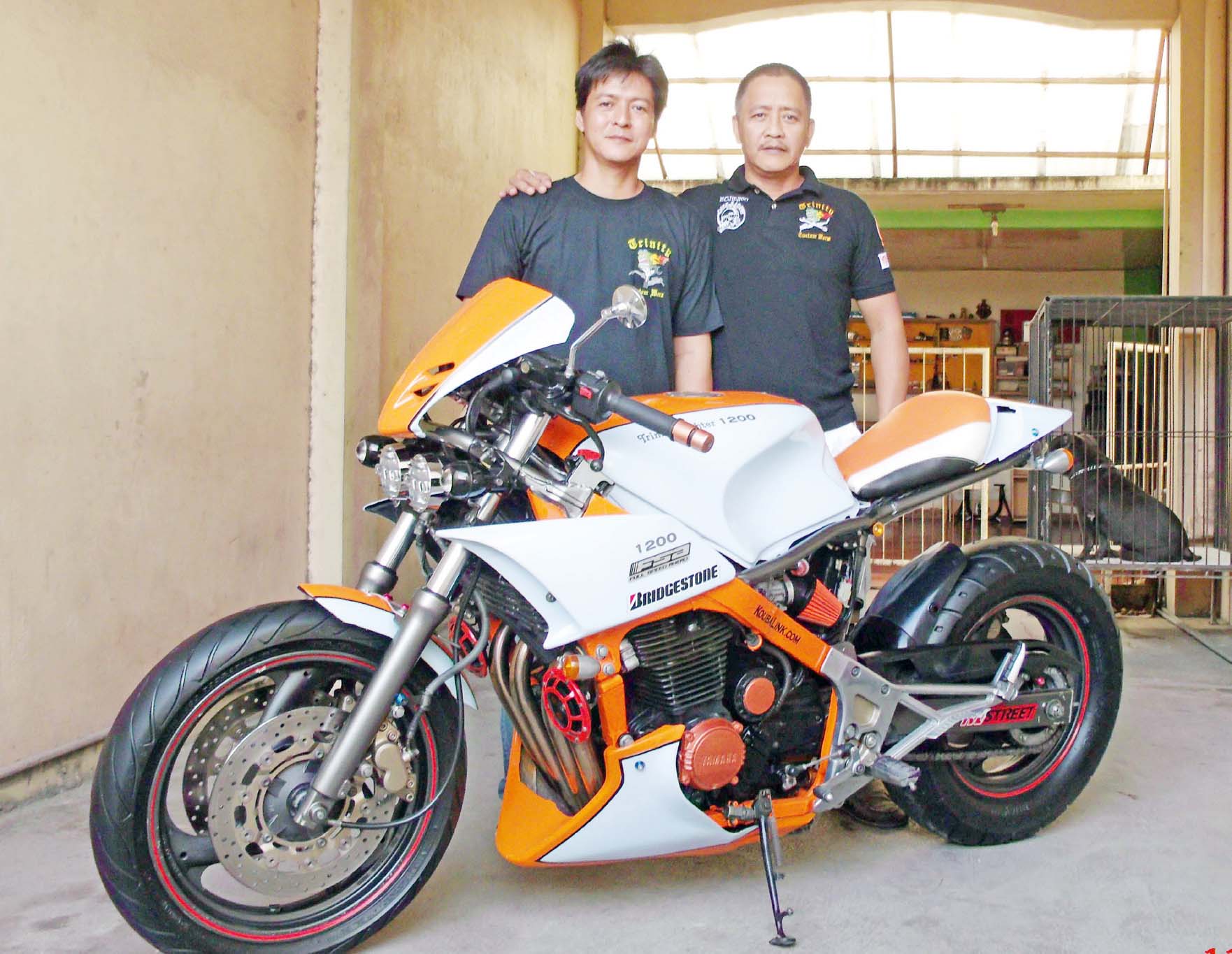 The bike is a 1991 Yamaha FJ 1200 streetfighter built by Trinity Custom Werx based in Mandaue City. Trinity Custom Werx is comprised of a three man team: Edwin Jingco (metal works, mechanical, paint, graphics and design), Jun Jingco (electrical and fiberglass mods) and Joseph Arles (procurement and logistics). The team wanted to create a high-performance and agile naked street fighter bike out of a heavy, bulky and outdated touring bike. They emphasized on performance and efficiency by adding aftermarket performance parts on the stock 1200 engine to make it more aggressive.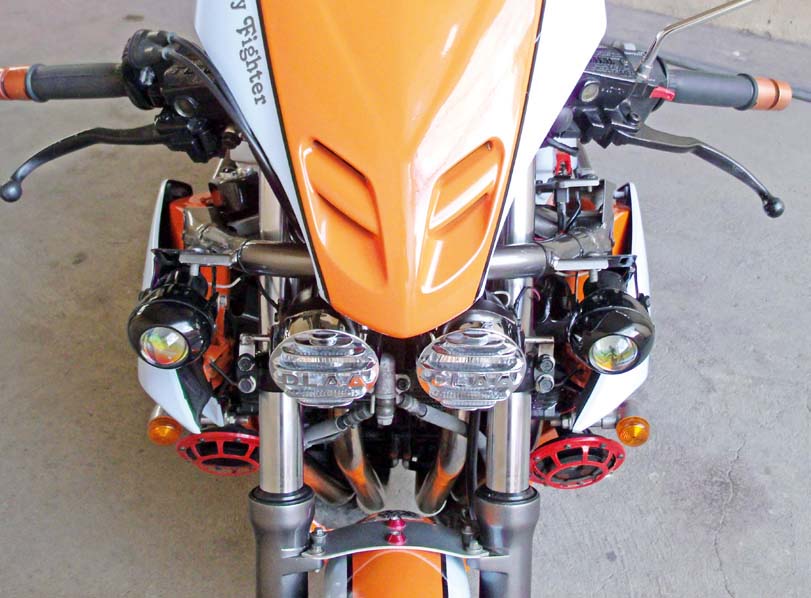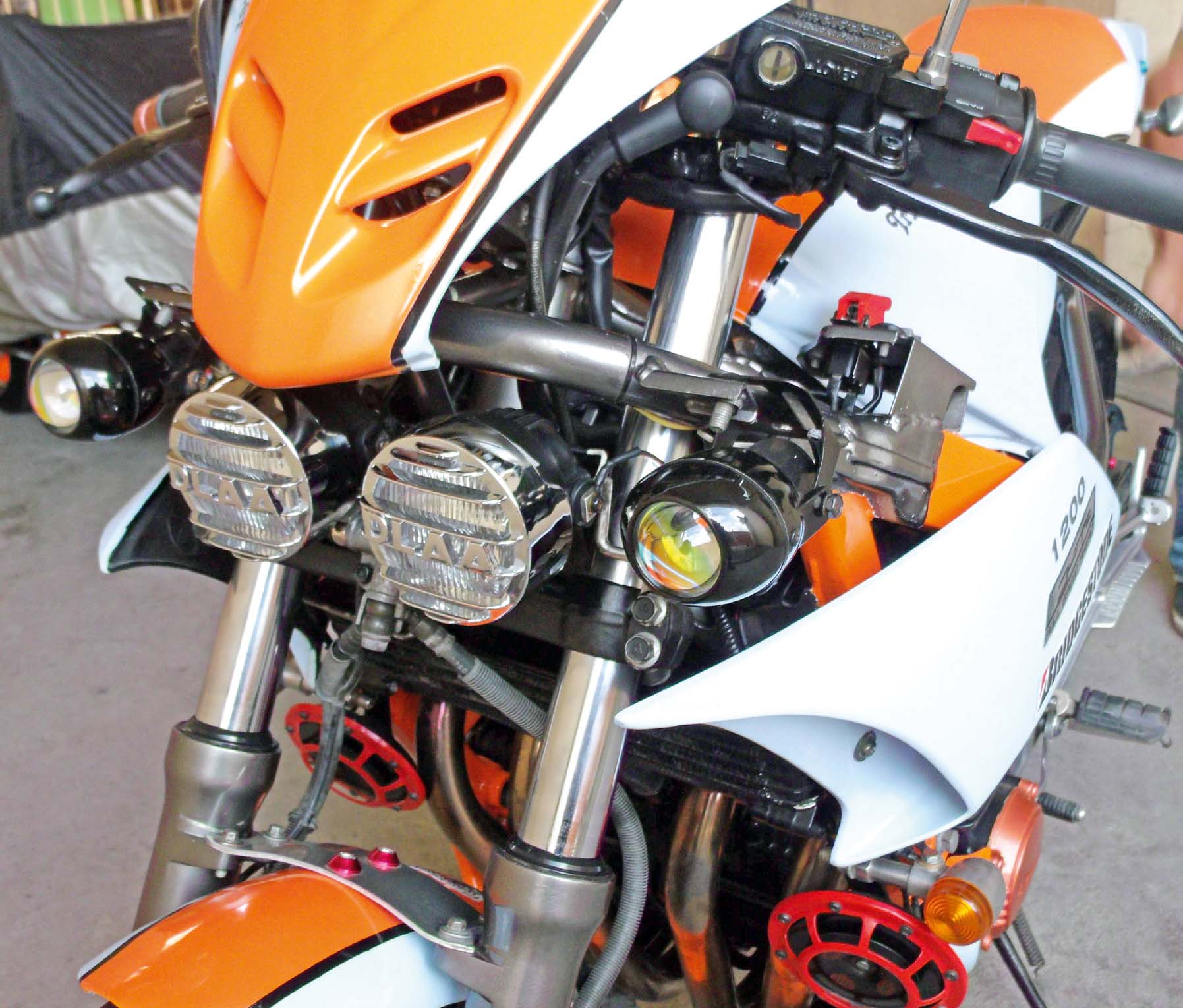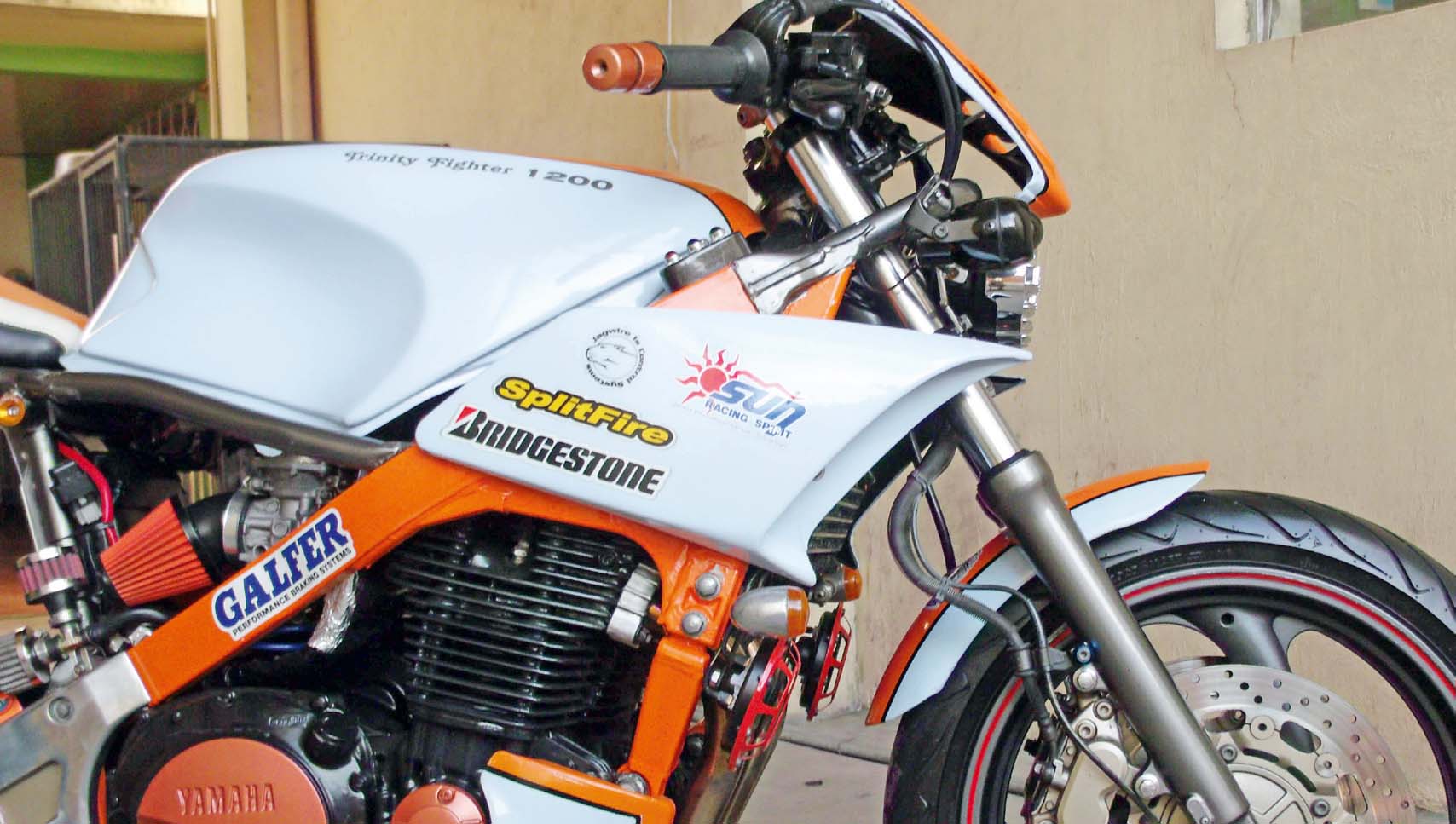 The FJ was already a beast as it was the fastest production bike built during its era but the team wanted it to perform beyond its limits. "We wanted our fellow bike enthusiasts to stop for a moment to think and wonder and ask themselves… what bike is this? Where is the battery located? And all sort of questions defying the standard norm of factory built designed big bikes," Edwin said during an interview. The build was not that smooth sailing as the team had to address some really difficult issues. The electrical setup was a nightmare since the bike had a very intricate wiring design system which is a standard for a touring bike.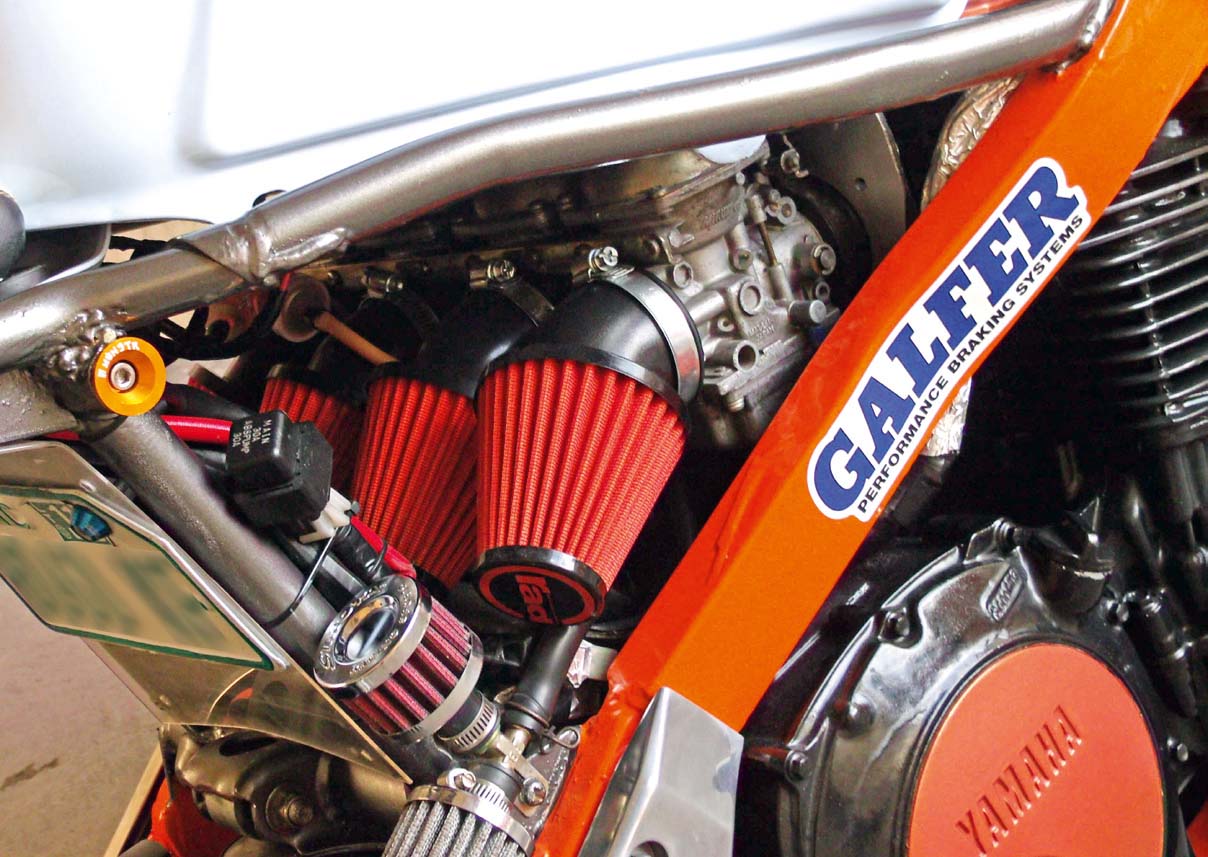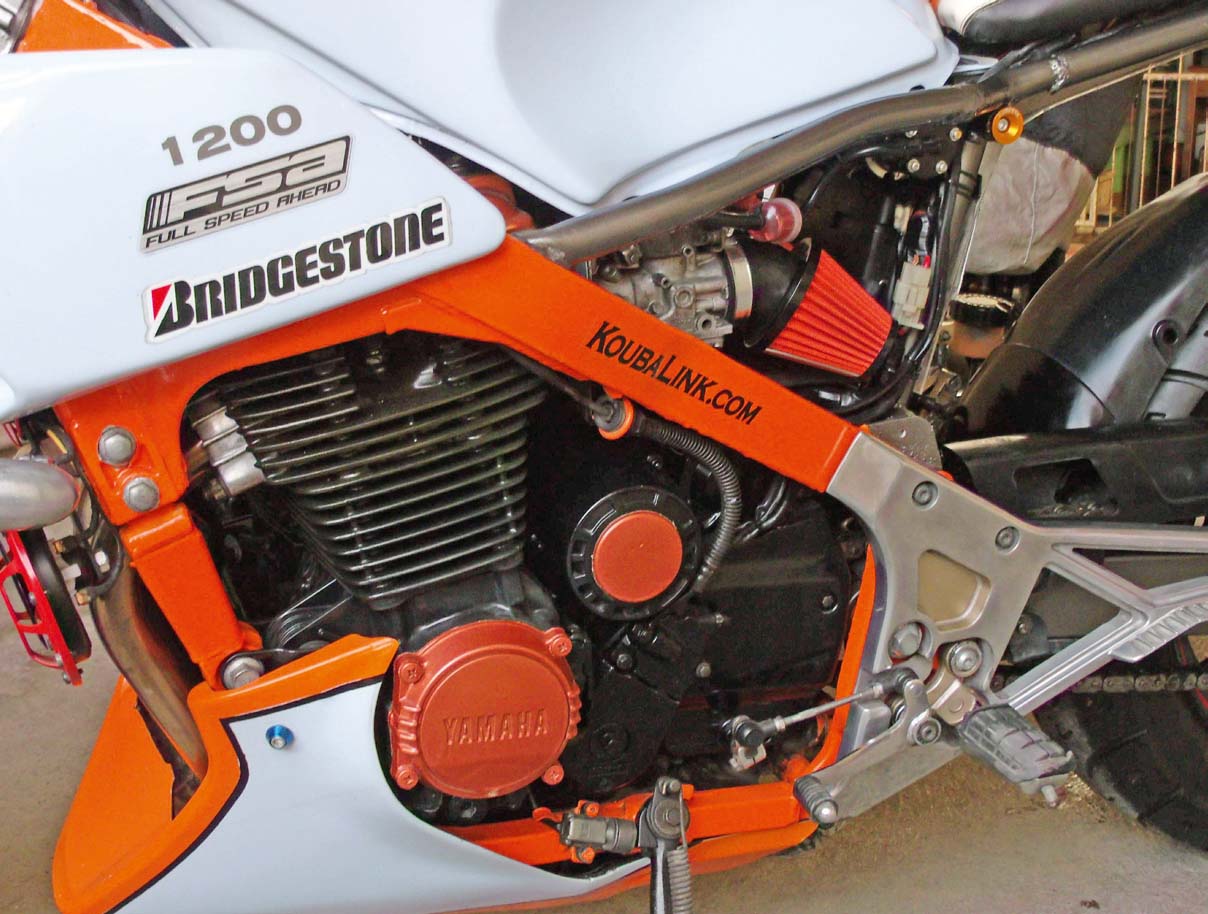 The team had to totally re-harness the wiring design. Another issue that needed to be addressed was the ABS module which was sitting on top of the swing arm. Aside from that the two ECM boxes and almost a dozen relays had to be hidden discreetly during the build. It was really challenging to hide the electronic parts on the naked bike design after they stripped off the original fairings of the FJ. The team also lowered the doggy-bones by almost 2 inches using KoubaLink to compensate the raised center T-post on the sub-frame to give the tank a slant look. The front suspension was also lowered by 3 inches to handle cornering more effectively."The rear tire huggers on the swing arm are actually the original front fender bottom attachment and the front windshield was taken from the spare front cowl of my son's Mio. The clip-on handlebars were modified and welded in-house using the original touring bars," Edwin added.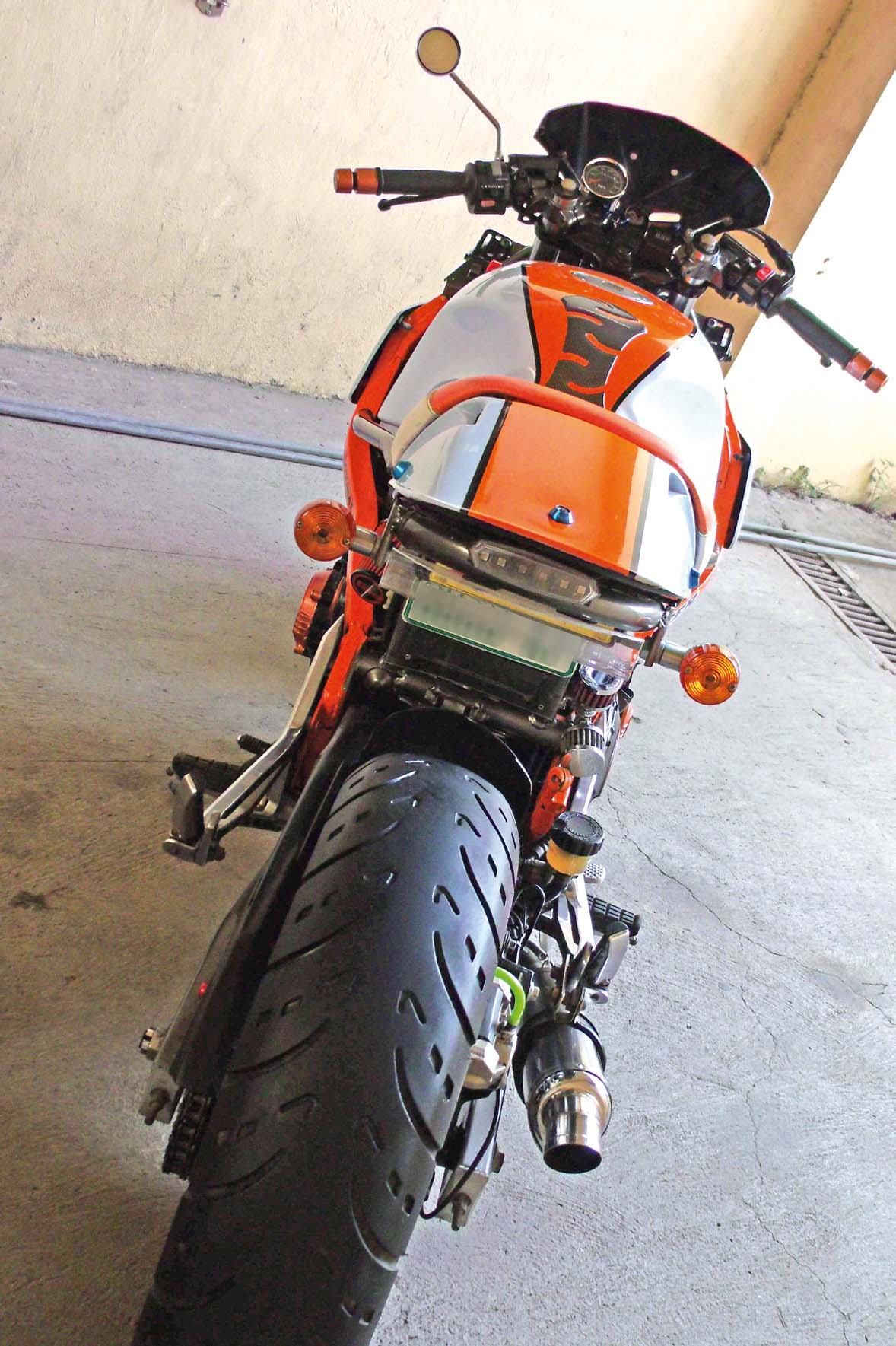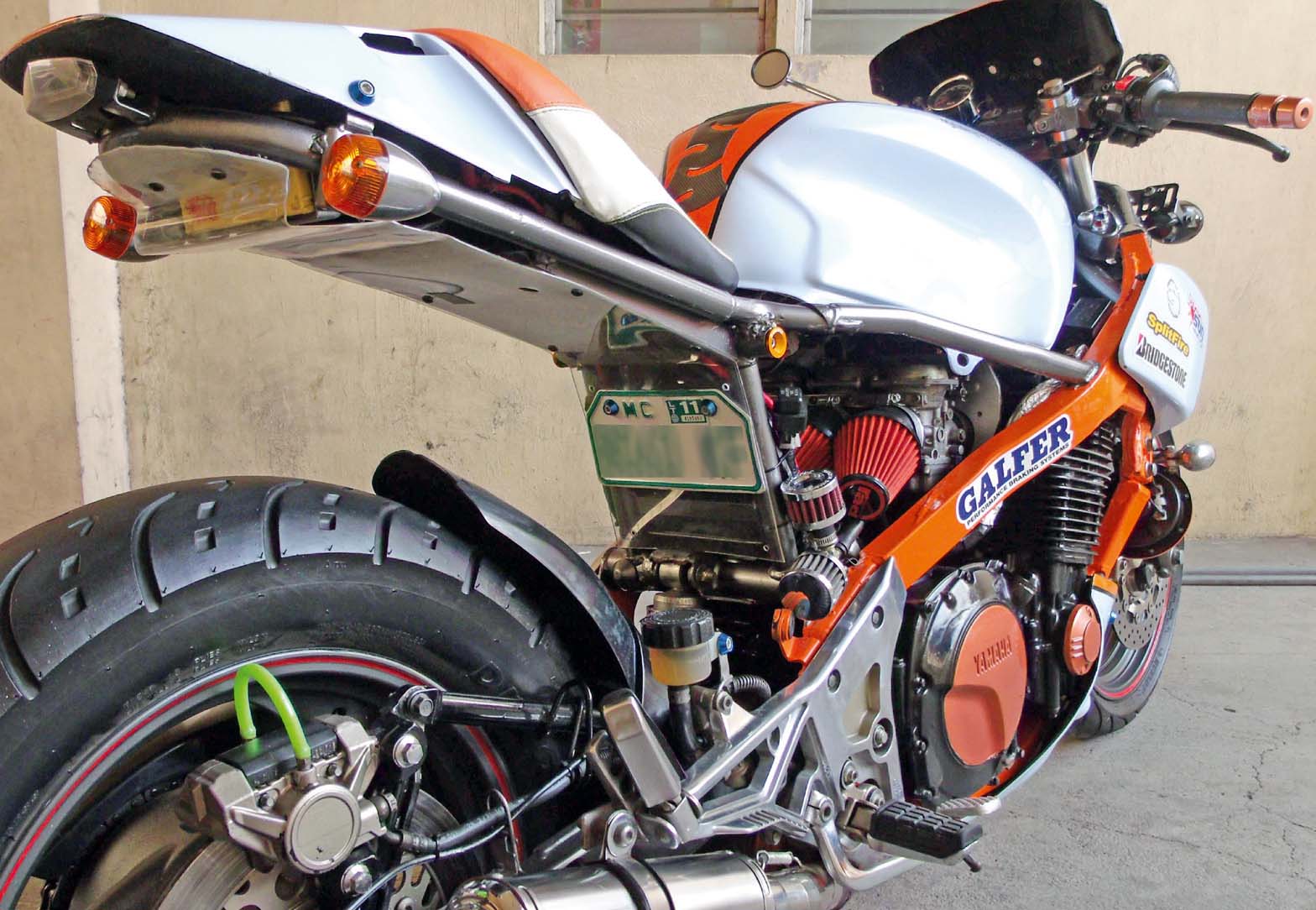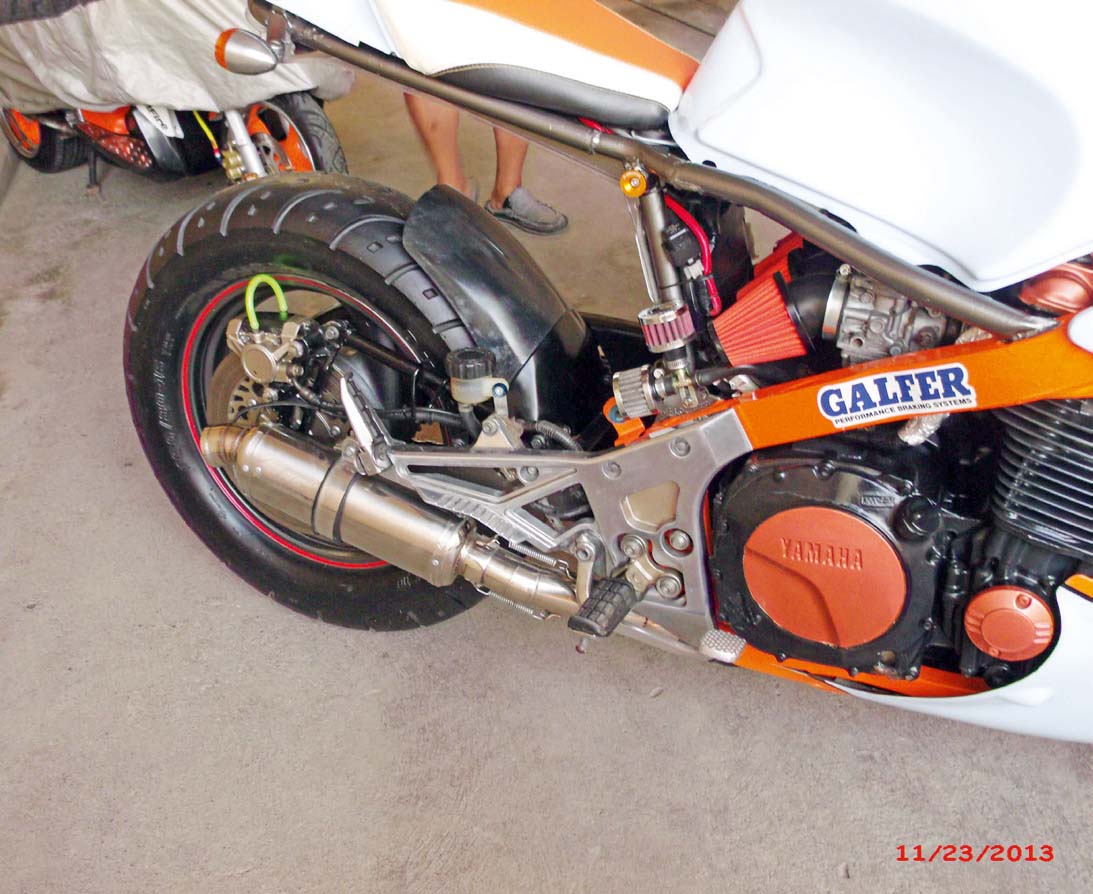 We also asked team leader Edwin Jinco on what makes Trinity Custom Werx different and unique. Edwin answered, "Well, honestly, I really don't know how other bike builders operate but what we take pride on being Trinity Custom Werx is the fact that we don't limit ourselves with what is available in the market. We are mostly in-house fabrication. We build bikes out of passion since we are not commercial mechanics and we only take in projects two to three at a time to ensure the quality of craftsmanship and focus on each project undertaking. We work closely with project owners from start to finish and provide them with build plans and Gantt charts of the actual project for their guidance. We work with the principle of doing more with less… and we normally don't replicate our design in each project. We value the uniqueness of each build to be different on every bike that goes out from the shop."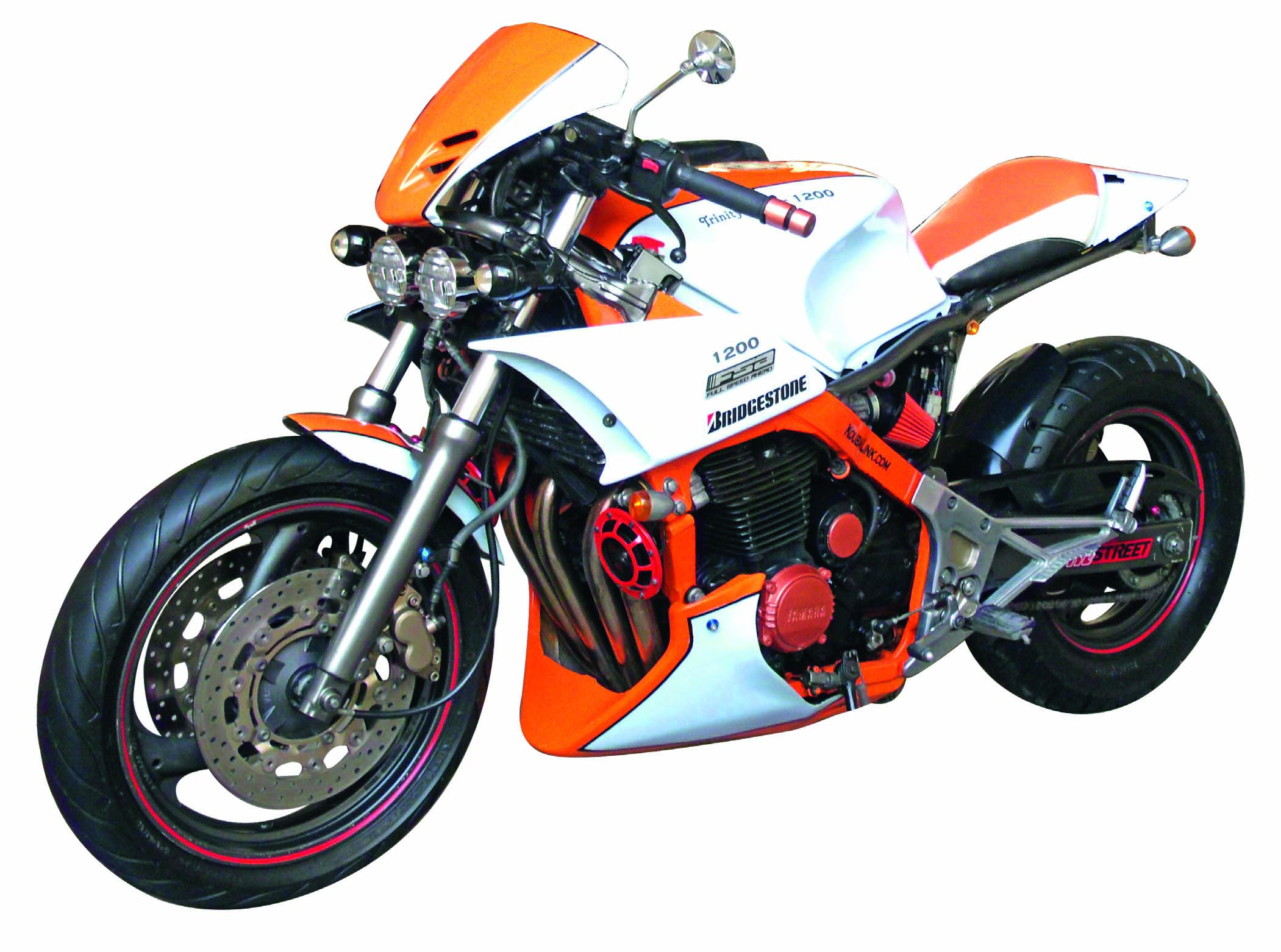 PARTS and Accessories
• Custom front fiberglass fenders
• Custom windshield (old Mio front cowl)
• Custom light indicator mounting pads
• Custom clip-on handlebars
• Custom acrylic glass frame guards
• Custom Chromoly T-post /sub frame
• Custom rear huggers
• Custom solo seat
• Custom rear ducktail
• KoubaLink Lowering kit
• NCX stainless power pipes
• Bassini 4-in-1 stainless exhaust system
• WISECO racing piston
• Stage3 cams
• K&N Jet Kit
• 38mm RAD air filters
• Denso Iridium spark plugs
• Nology Hotwires
• Galfer brake system
• EBC Brake pads
• VDO Mini ODO Gauge
• DLAA Headlights
• DLAA Projector Pass-light
• Nitro type light switch
• Jagwire Custom throttle cables
• Hella Horns with rapid relay
*This article was published in InsideRACING's  Volume 12 Number 2  2014 issue.
InsideRACING NATION Like, Follow & Share our Page!!!
www.facebook.com/InsideRACINGMagazineOfficialPage
www.insideracing.com.ph
www.youtube.com/IRTVChannel
Follow us on Instagram
@insideracingnation