The Yamaha MIO Ride Your Story Grand Fans' Day With James Reid and Nadine Lustre
Date posted on February 28, 2017
Share this
Manila, Febuary 24, 2017 — The Mio Ride your Story campaign swept through the country with Mio Motorcycles alongside ambassadors James Reid and Nadine Lustre. The message is one of encouragement; that a person's individuality is their greatest asset in their pursuit of passion. To celebrate the many stories that have been shared with Yamaha in the different corners of the Philippines, it was only fitting to celebrate with a Grand Fans' Day.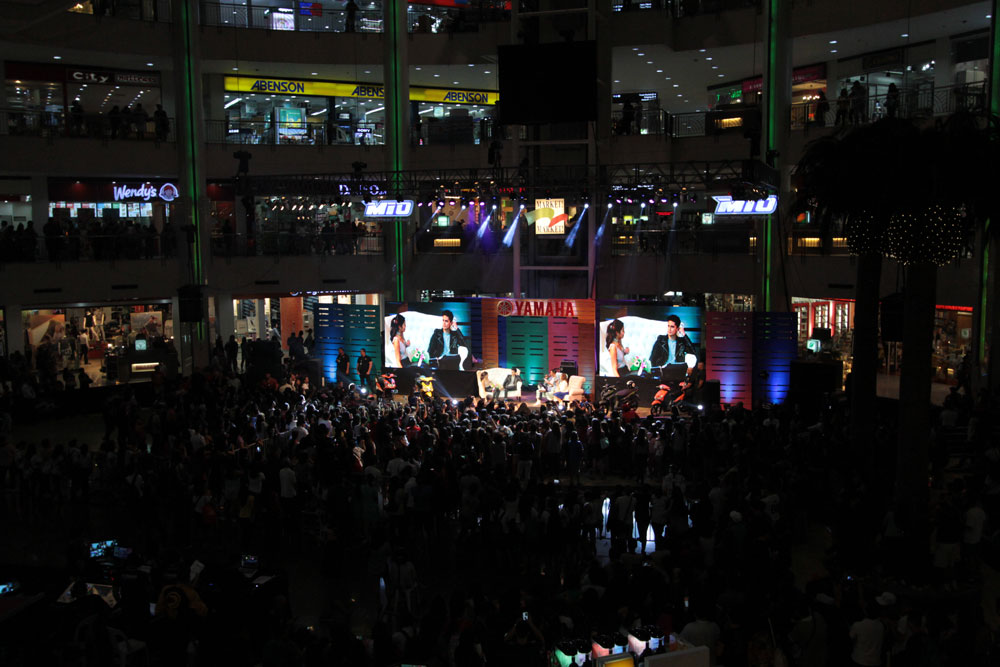 The Mio Sporty, Mio i 125, Mio Soul i 125 and Mio 125 MXi stood tall as vessels of individuality and riding passion at The Market! Market! Activity Center which was filled with hundreds of people as they awaited another display of excellence by Yamaha.
The event was hosted by the tandem of VJ Chino and VJ Ai who provided the fun during the Mio Mini Games and got the crowd all revved up for the program. The performances started off with some pulling of the heart strings with Spoken Poetry Artist Mai Mai Cantillano and her popular piece "Sa Pagitan ka Natagpuan" and debuted an exclusive poem "Biyahe" which was inspired by Yamaha. For some romantic serenading, the crowd got all the sweetness they wanted and more from TJ Monterde who sang his hit songs from his self titled album and covered popular songs as well. One of the highlights was a song that included one of his fans on stage.
The big moment of the night was the arrival of Yamaha Mio Ambassadors James Reid and Nadine Lustre. As they came on stage they sang "Til I Met you" and "Closer". The top-trending couple answered some personal questions in a game that tested how much they knew each other. From who is the sweeter one, its Nadine. To what James is scared of the most, it's the movie "It Follows". They judged performances of fans who re-enacted their scene in the Mio Ride your Story commercial and gave their supporters some love as they signed exclusive event posters.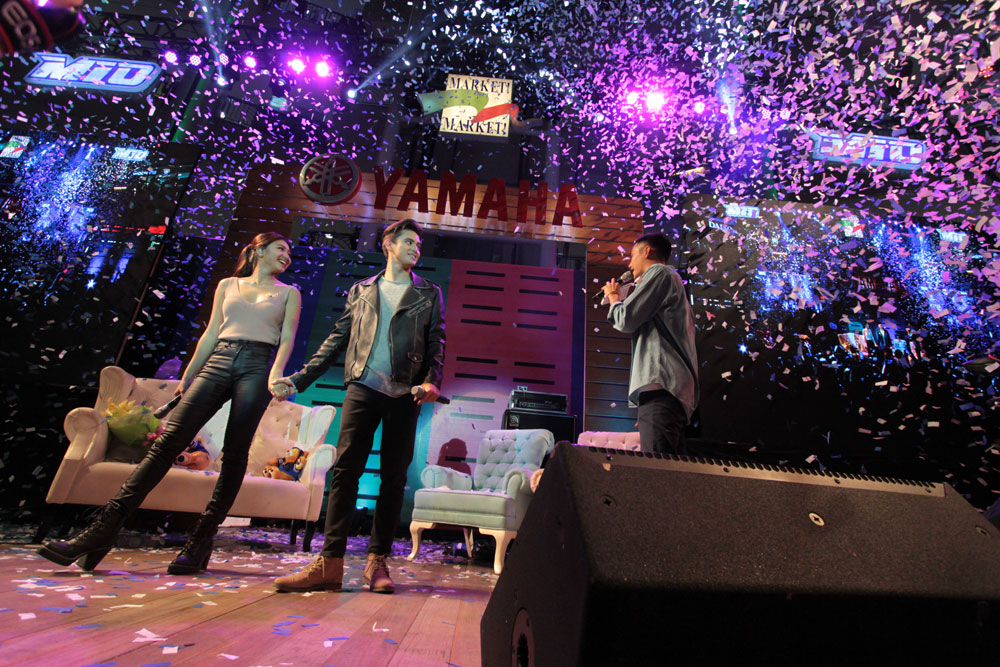 The night was full of love , a fitting theme for the month of February. Such a celebration becomes another milestone but this story of Yamaha is only the beginning.
Words and Photos by Yamaha Motor Philippines