2019 Xciting S 400i First Ride Review: This new highly desirable KYMCO will win your heart!
Date posted on May 22, 2019
Share this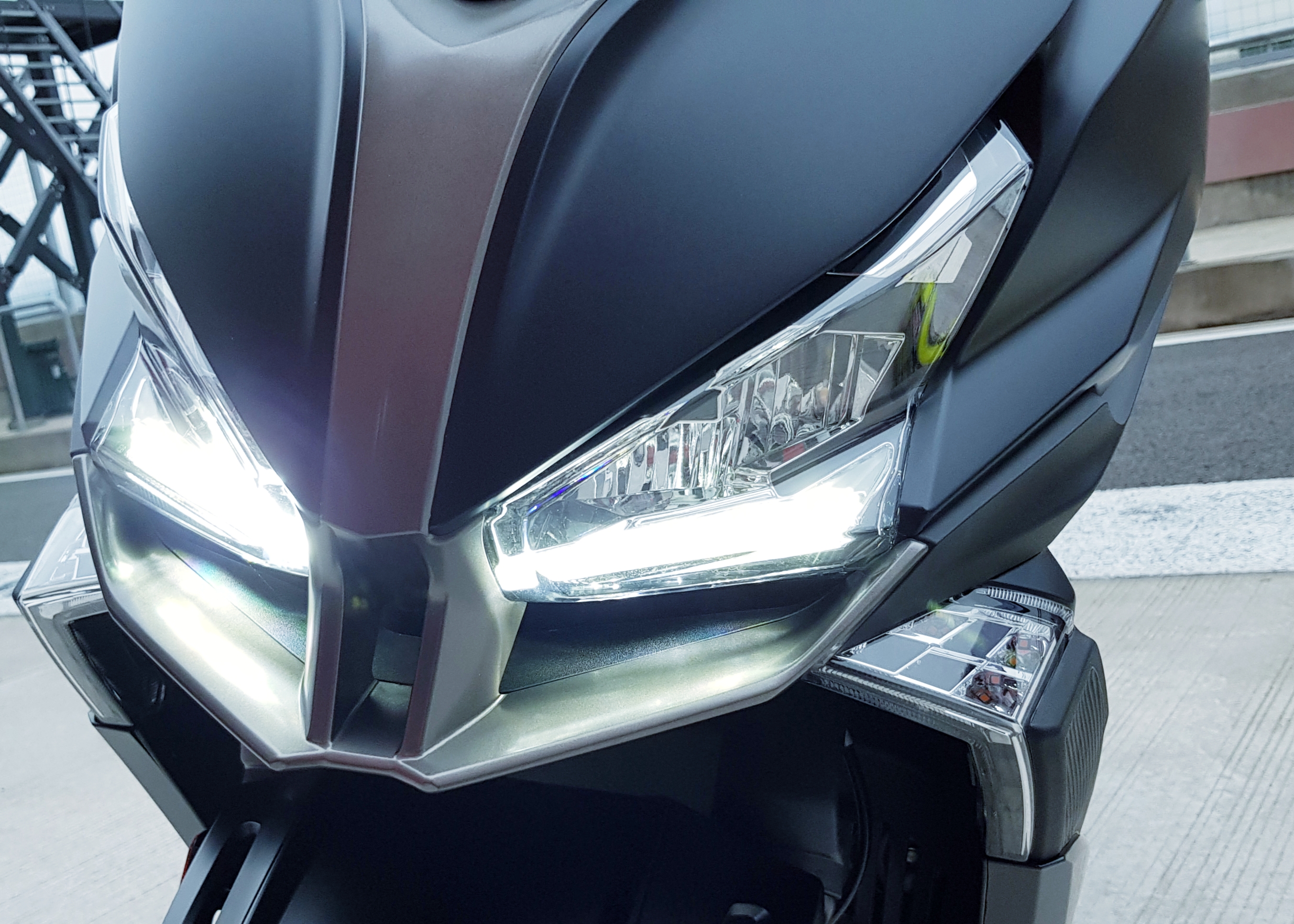 The fourth generation of KYMCO's Xciting maxiscooter is the best so far with its premium look and feel, abundant functional features, refined engine and light and sporty handling.
KYMCO or Kwang Yang Motor Company based in Kaohshuing in Taiwan is a big brand globally when it comes to scooters. It was founded in 1964 with technical collaboration from Honda. It became one of Honda's high quality overseas manufacturing facility. The company began to market KYMCO developed products in 1992 and by 2003 became fully independent from Honda.
Today, it has manufacturing/sales companies in 106 countries including the Philippines. Its sales in Europe is impressive and the brand has a big level of acceptance. In the scooter segment, it is a market leader in Spain and Italy and a top 3 brand both in Germany and France. Elsewhere in the world, it is also the scooter market leader in Australia. It also has technical partnerships with BMW Motorrad and Kawasaki.
KYMCO's Xciting was first launched in 2005 as their flagship model. Displacing 250cc- 500cc, the Xciting was its biggest model and focused more on touring and commuting. We tried it and it behaved like any typical maxi-scooter in that era, which was heavy and handled almost like a boat. Through the years, three other generations of Xciting were produced by KYMCO ranging 250cc and 500cc. The second generation in 2010 came with a revamped twin headlight styling and improved chassis. The third generation in 2013 was the start of KYMCO's shift in direction to focus on the sporty side and better fuel economy with a new 400cc engine. The Xciting became known worldwide for its light agile handling as well as for its smooth and quiet power delivery.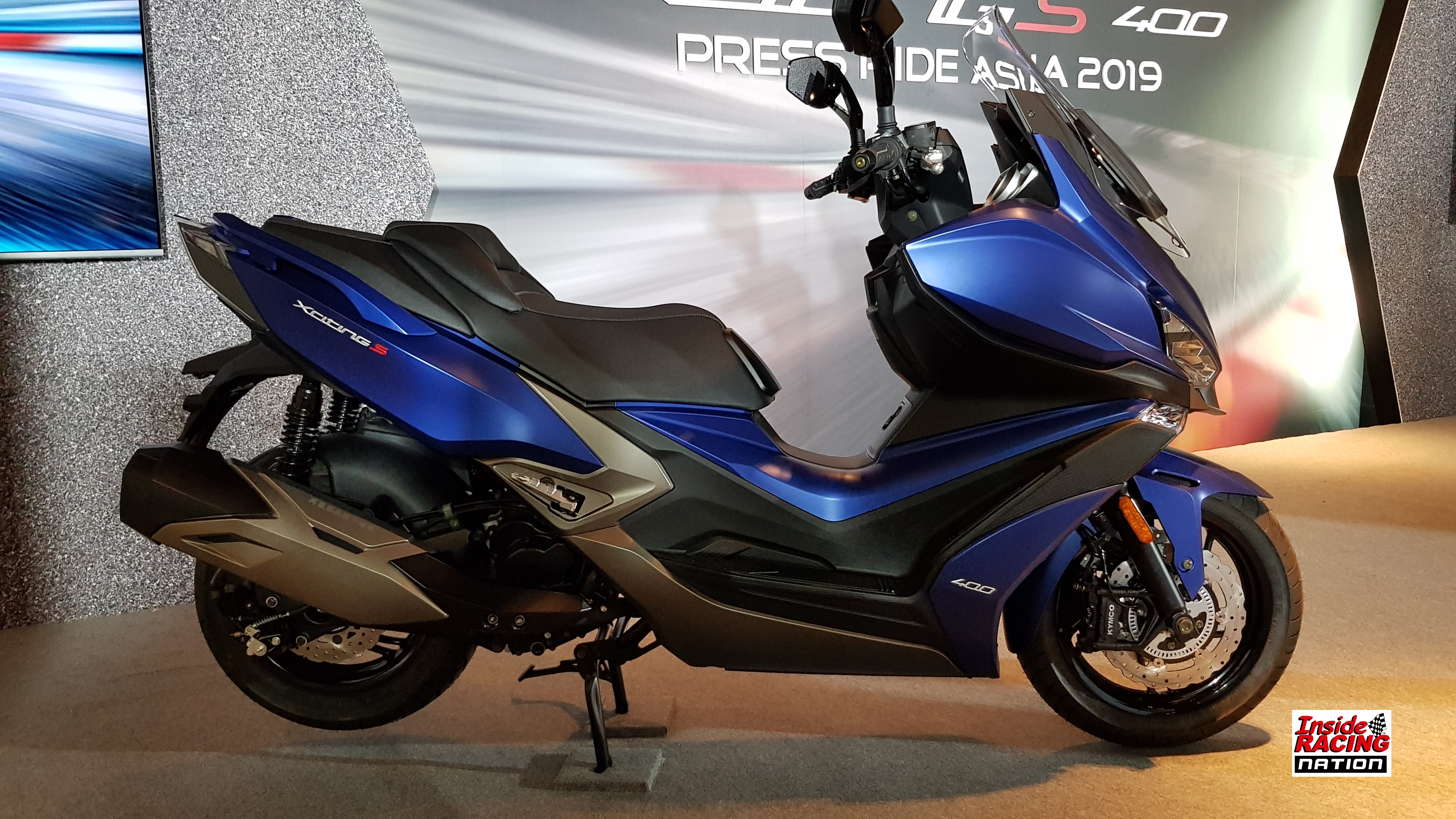 The fourth generation Xciting S 400 was globally introduced in Europe in 2018 and was officially launched by KYMCO Philippines at the IR Bikefest last March in front of the local media and public. The much improved scooter is better in almost all aspects with more dynamic styling, stronger power with perfect control, more comfort, better high-speed stability, better safety features and is equipped with new convenient features. KYMCO claims it is a maxiscooter with motorcycle-like characteristics.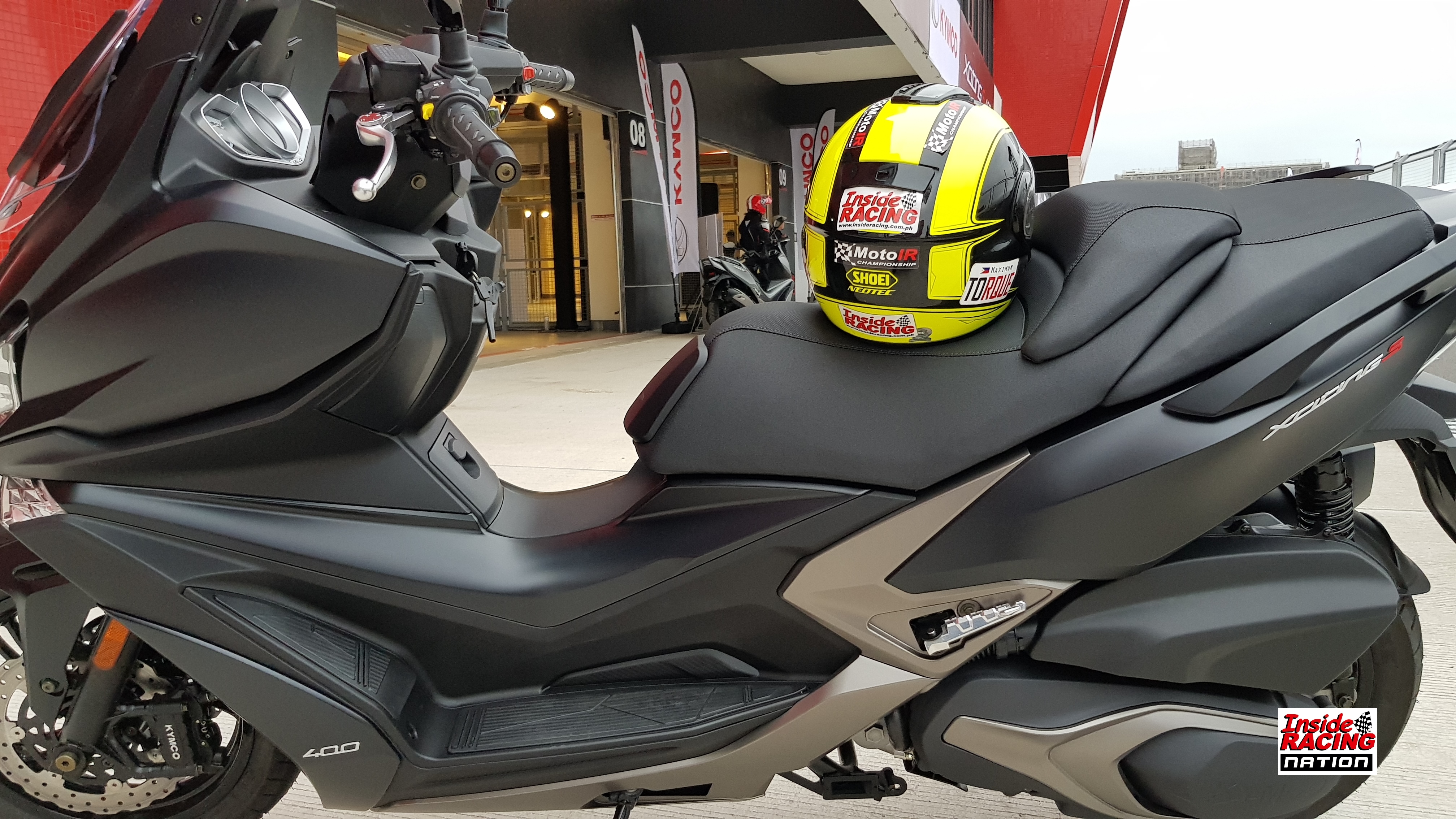 Last May 7-8, we were lucky to be invited to attend the Asia Press Ride event of this latest Xciting in its home country Taiwan together with other media from Asia and Australia. Dubbed "Formosa Riding", it is designed to fully display the Xciting's improved sports touring credentials on a professional racing track as well as a scenic mountain road tour.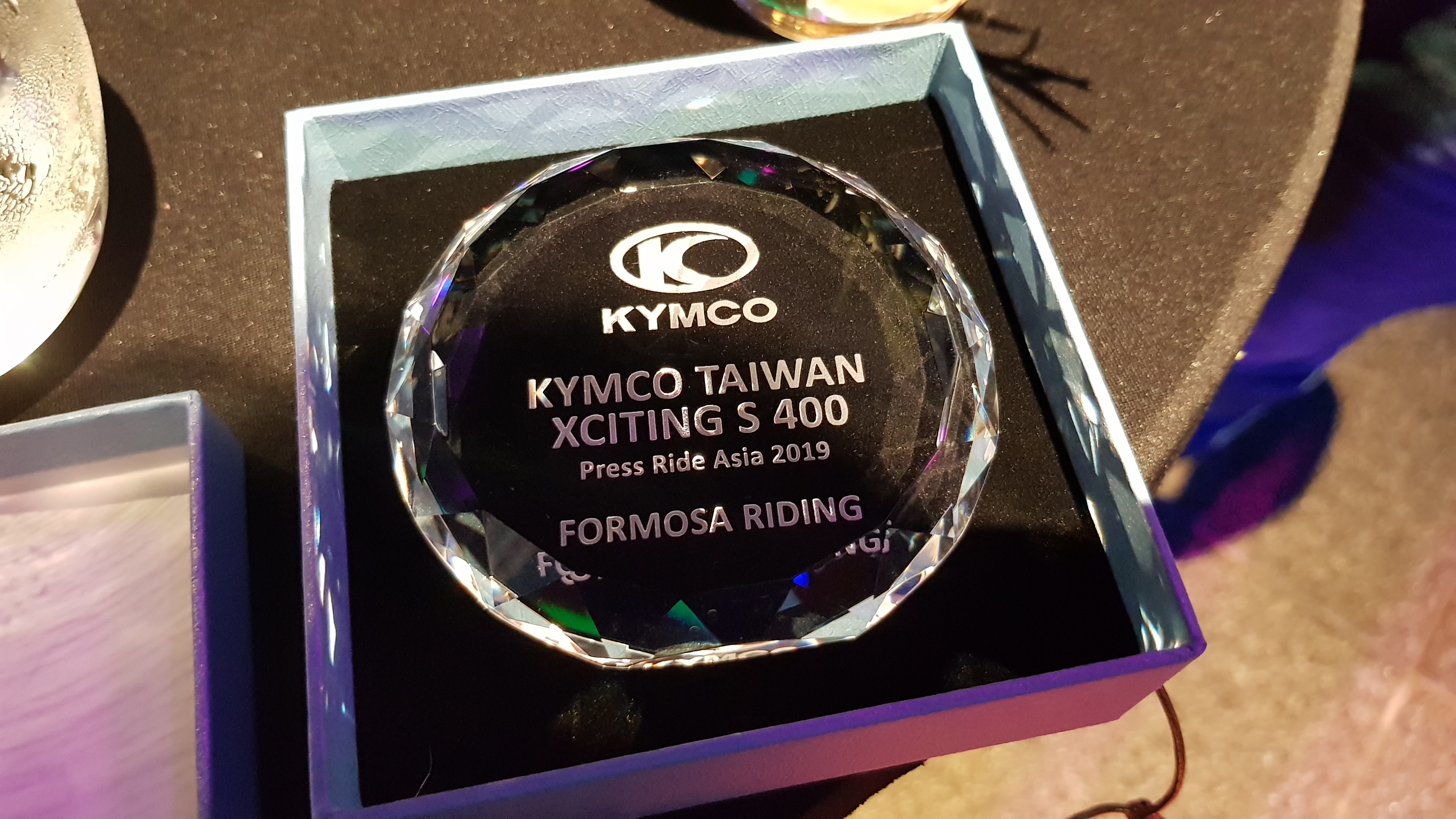 From Taoyuan Airport, we were shuttled to the Taichung Lihpao Racing Track, approximately 1 hour away.
It was there that we saw the new Xciting in the flesh for the first time since March. Maybe more than two dozen Xciting units in all four matte colors were lined up at pitlane waiting for us.
But before that, we have to attend the mandatory Press Briefing upstairs. Once settled, the formal Product Presentation commenced.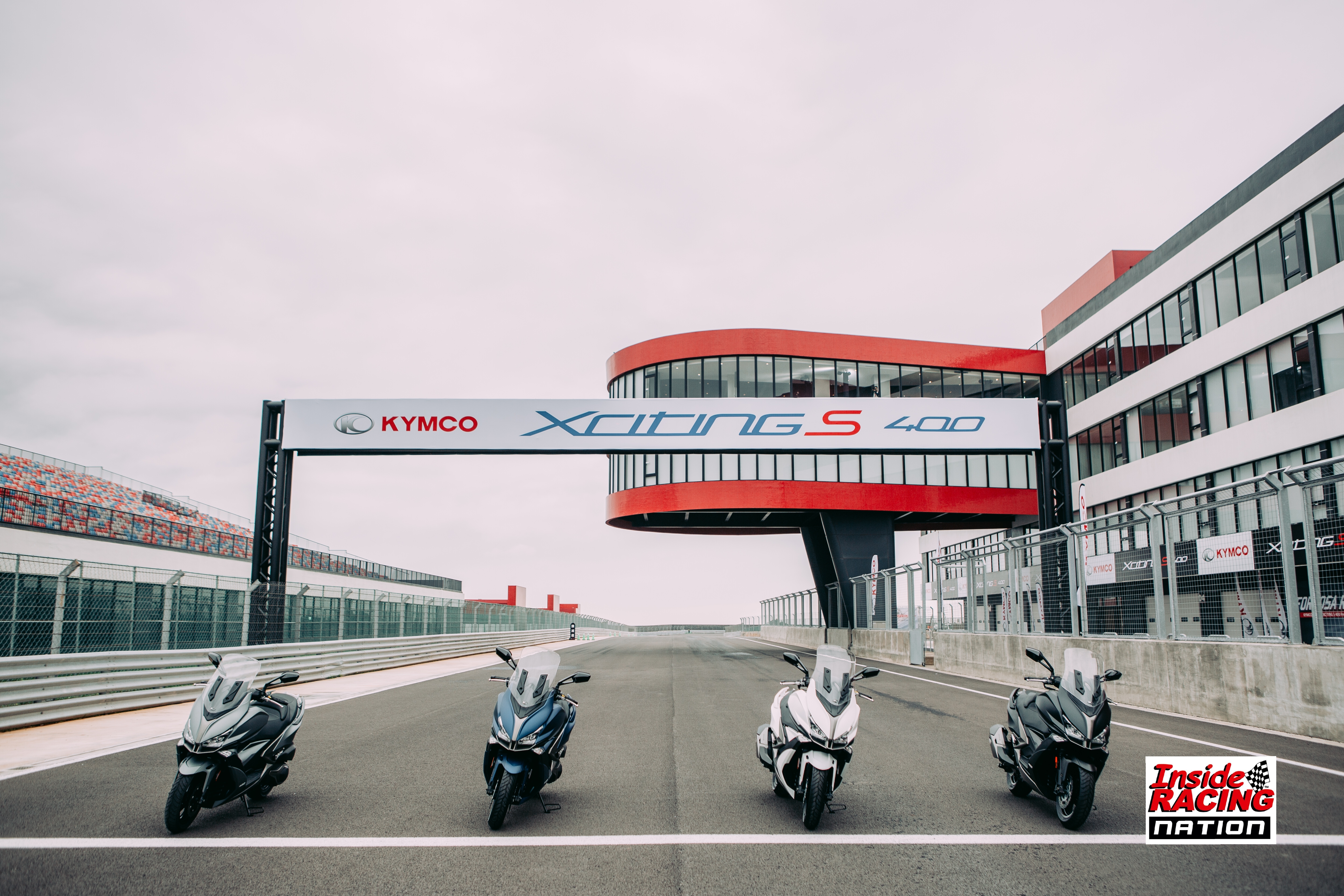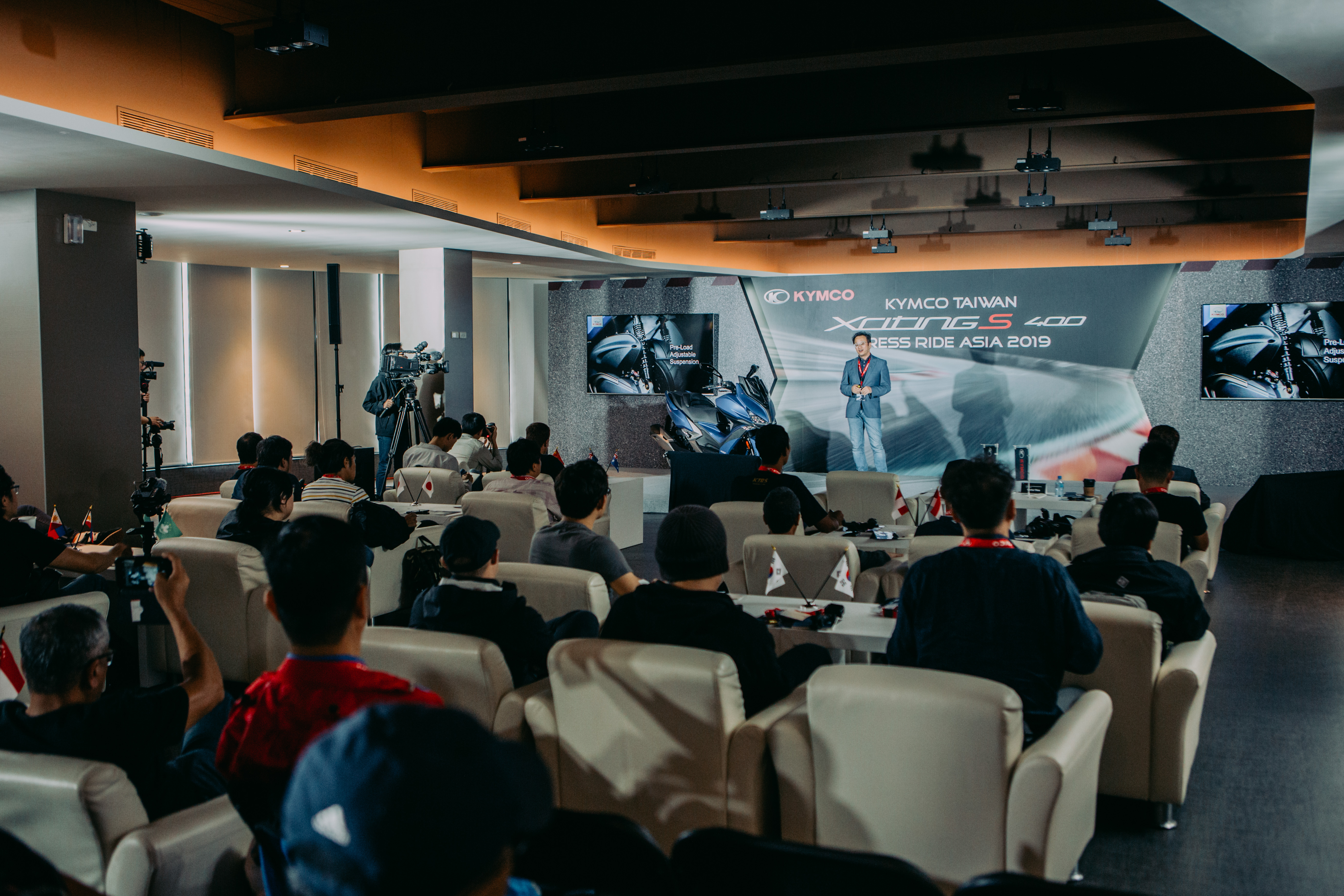 No less than Mr. Leon Wu, the Vice President for Overseas Development and KYMCO Global Product Director, and Mr. Victor Hsu, the Vice President for Research and Development, handled the presentations.
After a quick snack, we all went down and geared up for the track riding sessions.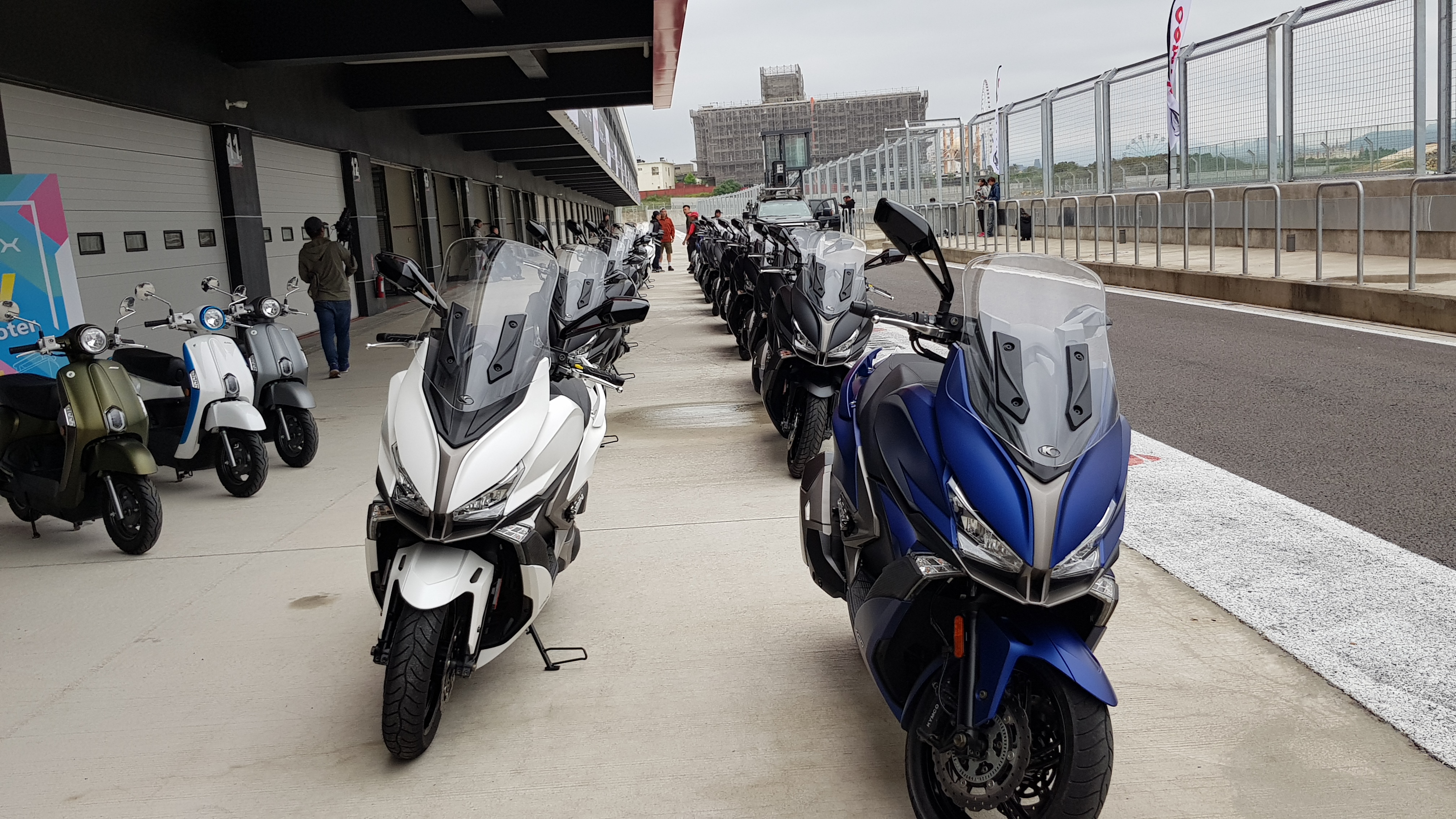 Back in the pitlane, we were once again admiring the rows of Xciting bikes for us to ride. All four matte colors Black, Silver Crystal, White and Deep Blue were present. There is no bad color choice as all four accentuates the dynamic and premium origami-inspired styling of the new Xciting. Buyers will have a hard time to decide which one to get.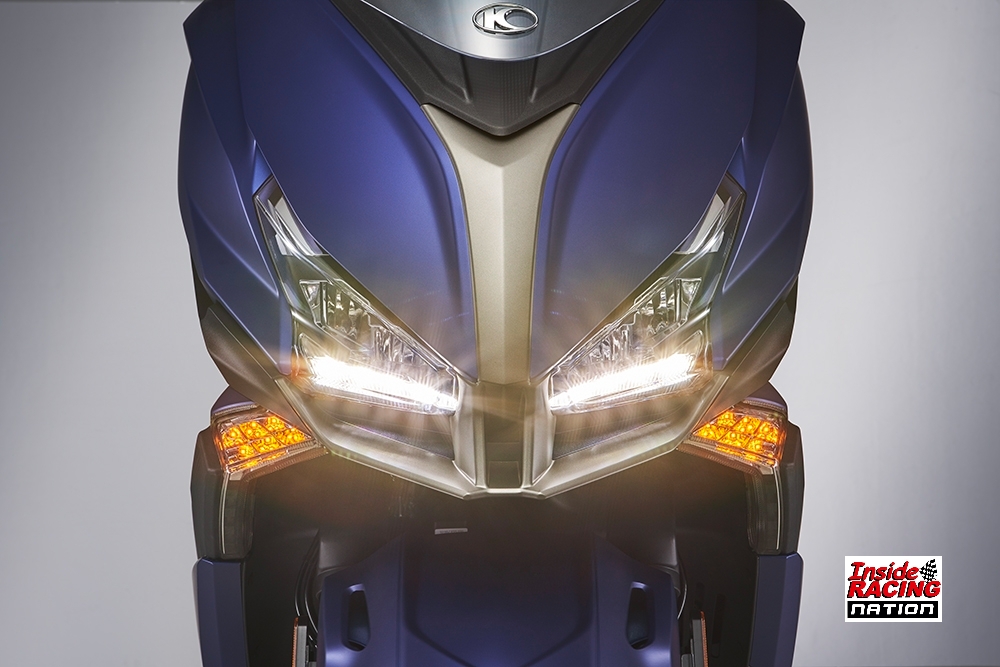 The new design of the LED headlight, Daytime Running Lights (DRL) and rear Fiber Optic LED taillight that follows a Light Sculpture Concept will not look out of place on a European premium brand.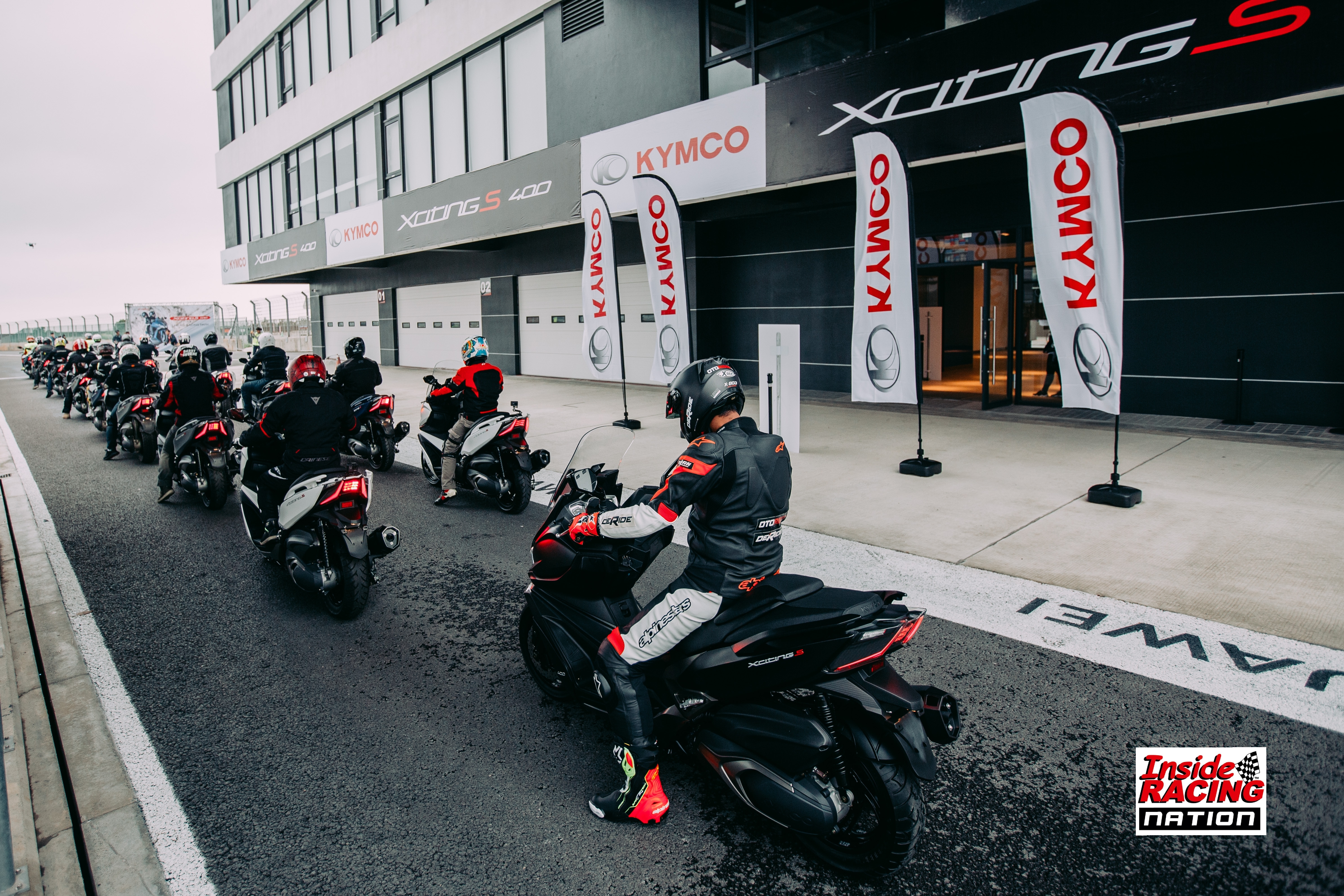 We got to test the "sports" part of the claim in this almost brand new racetrack. We were given laps around the circuit just enough for us to feel the sporty handling and strong acceleration of the new Xciting. It was made more interesting when light rain startes falling on the track when we arrived, creating many damp patches on the track. Despite the sketchy condition, the Xciting was light and easy enough to handle.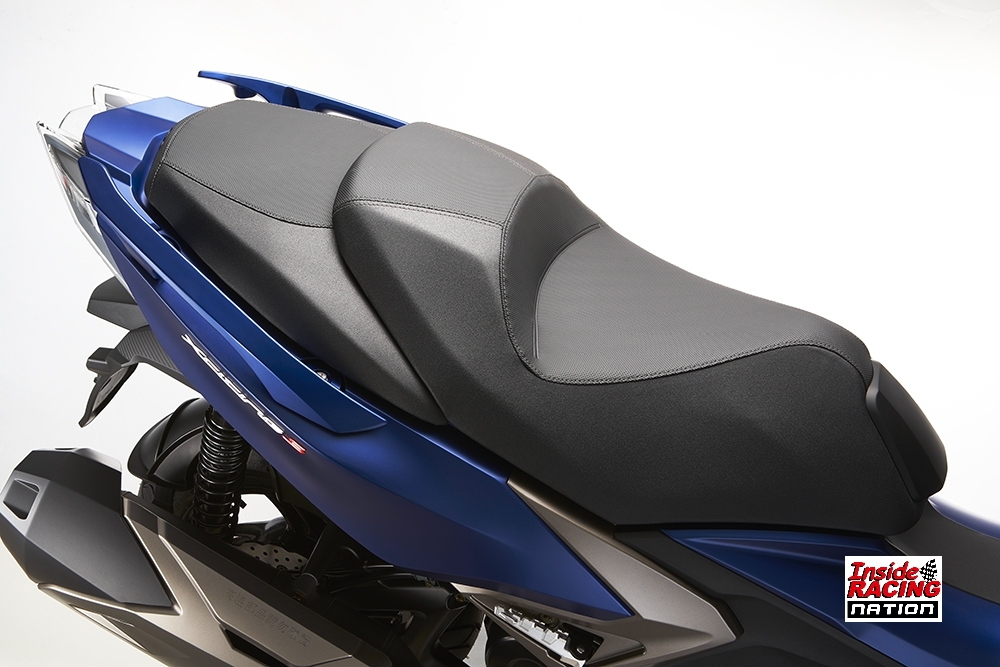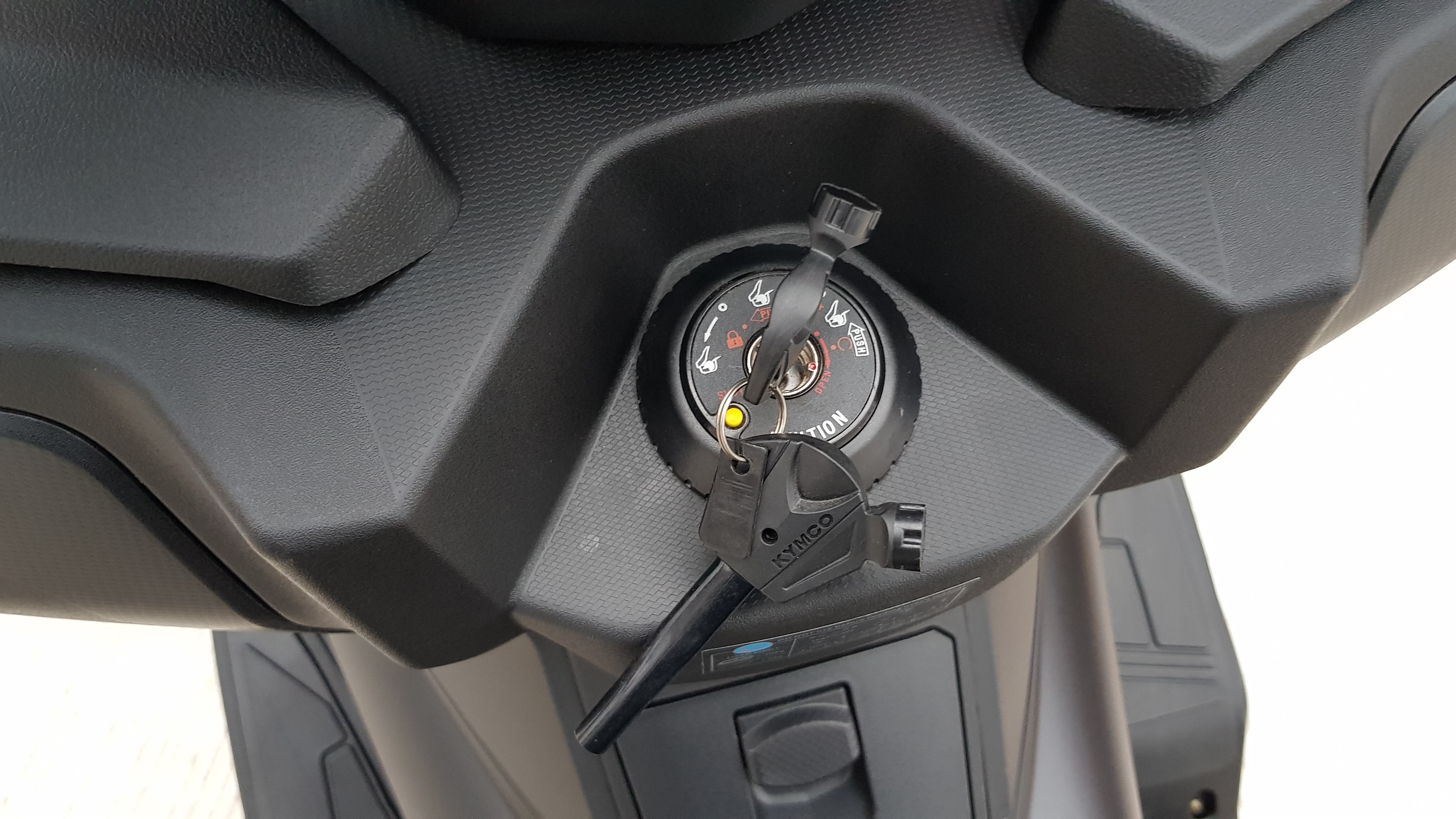 The low seat height of 810mm was enough to place both my feet almost flat on the tarmac while at a standstill. This is due to the narrow front shape of the seat. The V-shaped handlebar are now bent just on the sporty side and it provided for a controlled and a little bit aggressive steering inputs. This became apparent during the laps as we tried to avoid damp and slippery patches!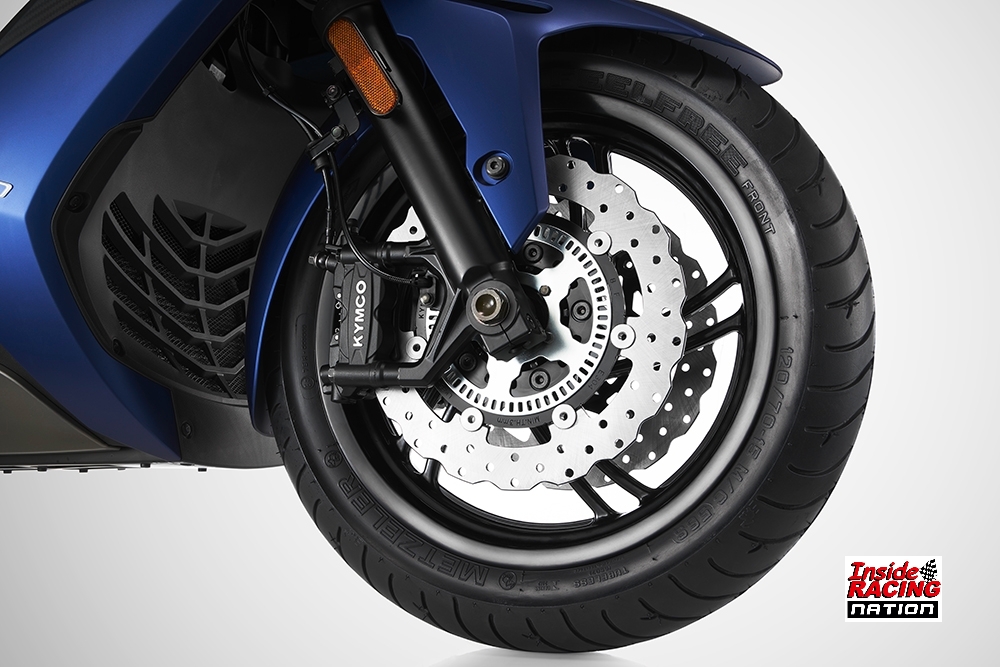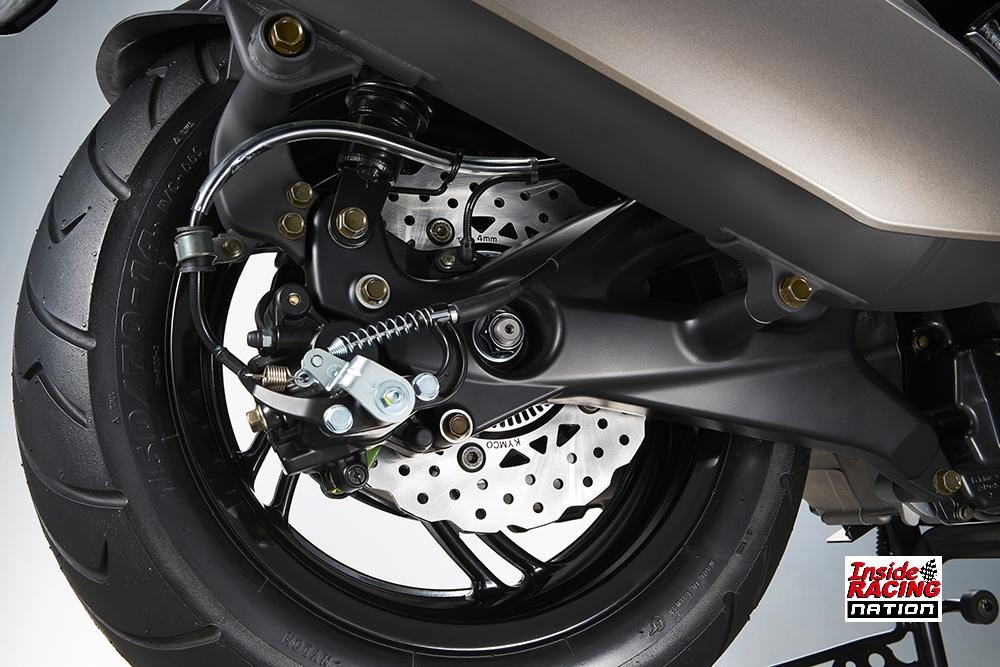 The braking performance is typical KYMCO. Strong and progressive with its double front disc brakes with radial mount calipers and a single disc at the rear. Both brake levers were also adjustable for reach to make sure the rider has better grip and control as well as comfort when operating the brakes.
The adjustable windshield set at its lowest position gave me enough visibility and protection from the wind while not creating as much wind drag had the windshield been set up to its highest position.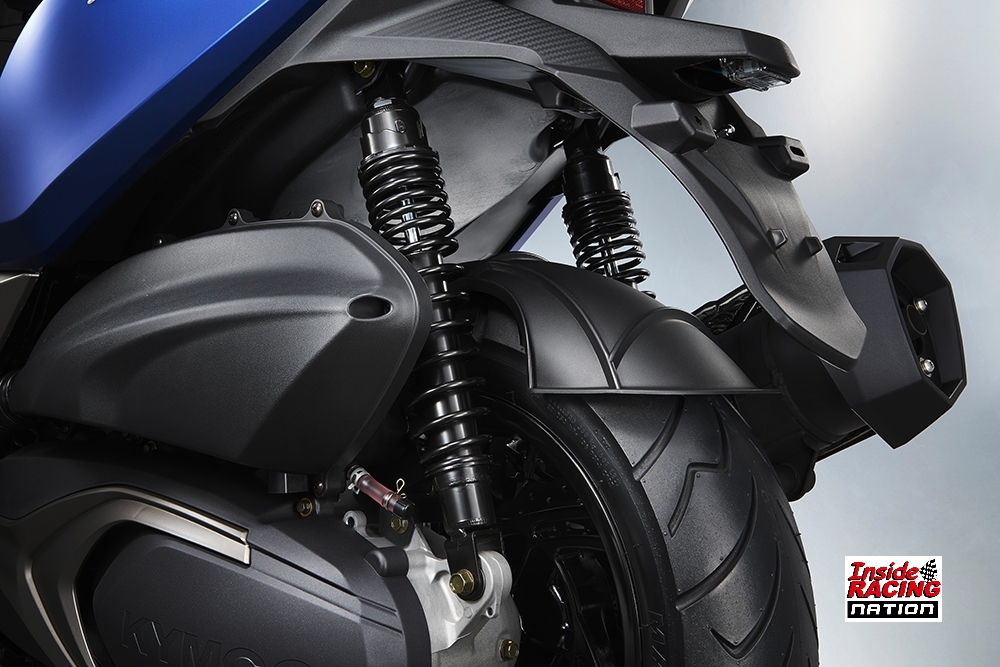 The Xciting's sporty Maxxis tires measuring 120/70 R15 for the front and 150/70 R14 at the rear and body shape allowed it to lean aggressively like a normal sportbike and nothing dragged or felt awkwardly close to the tarmac while cornering. We felt the tires were a bit over inflated on the test bikes and caused the bike to bounce around over some bumps and undulations, but despite this, it still felt safe and secure, though not as comfy as I would like.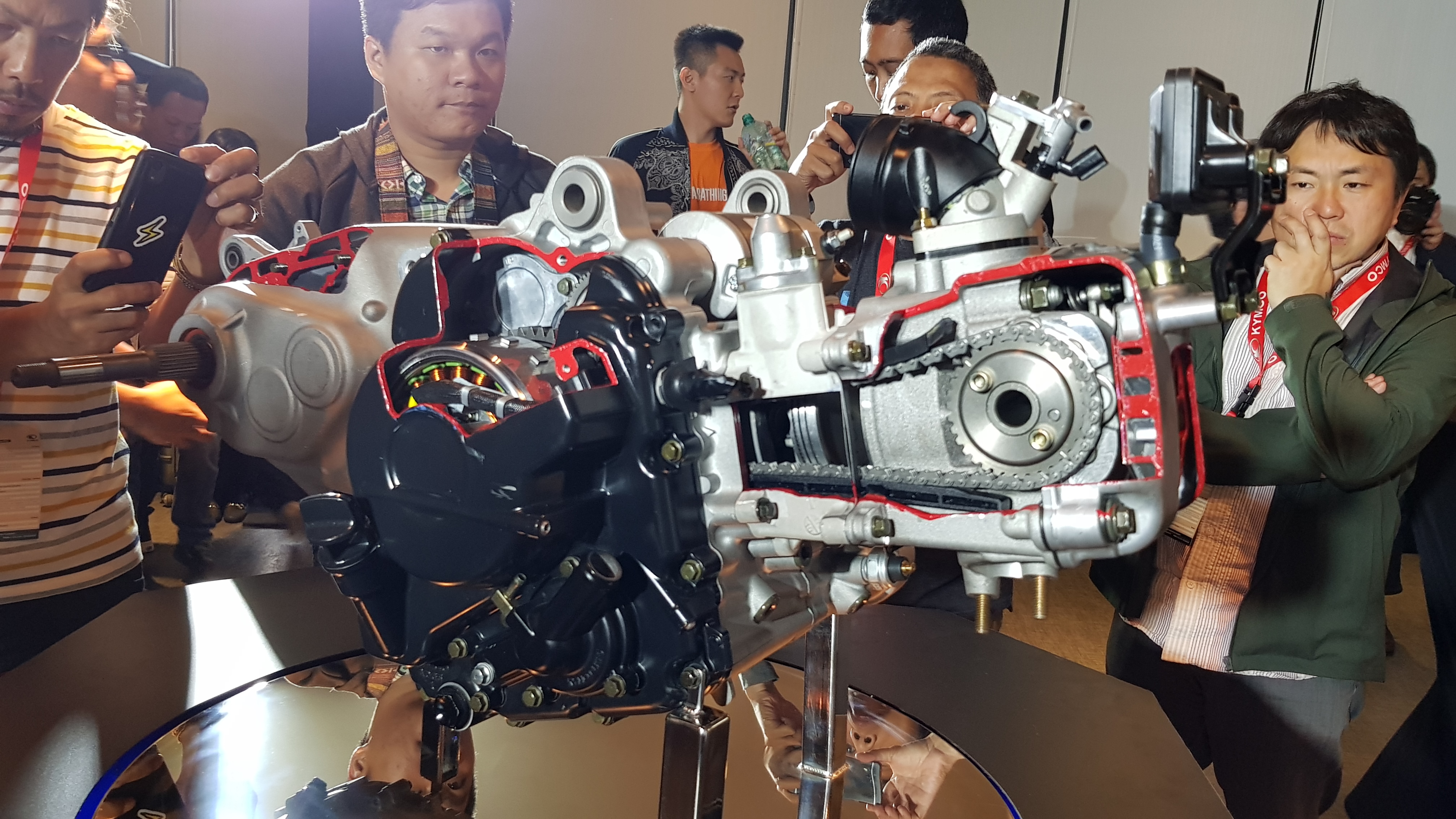 The new 400.1 cc engine develops best-in-class 35.8 PS/7500rpm of power and 38.4 Nm/6000 rpm of torque. KYMCO managed to improve the engine by better volumetric efficiency in the intake and combustion, optimized injection system, reduced internal friction as well as better cooling system.
This is well matched to the new improved high efficiency and responsive CVT transmission with Low Bending Loss Belt Technology to give the 189 kgs Xciting the best power-to-weight in its class resulting to a strong and smooth acceleration out of the corners. On the track's longest straight section, it was still accelerating by the time I decided to brake for the next corner.
Meanwhile,  the redesigned hangar axle for better engine and frame integration and the double bridge front suspension has elevated the Xciting's dynamic maneuverability and high speed stability.
All these gave me confidence to lap at more than moderate speeds. It was not very fast admittedly, but more importantly, it was fast enough to make me have fun and feel excited!
In fact, some of my fellow journalists probably got excited too much that they started to race for fun with one having too much fun for the conditions. Me? I was content to lap at my spirited pace enjoying the experience. All in all, it was more of a track day experience rather than an all-out race, which is what this Xciting is purposed for – the ability to enjoy some fast riding on the track with some of your friends!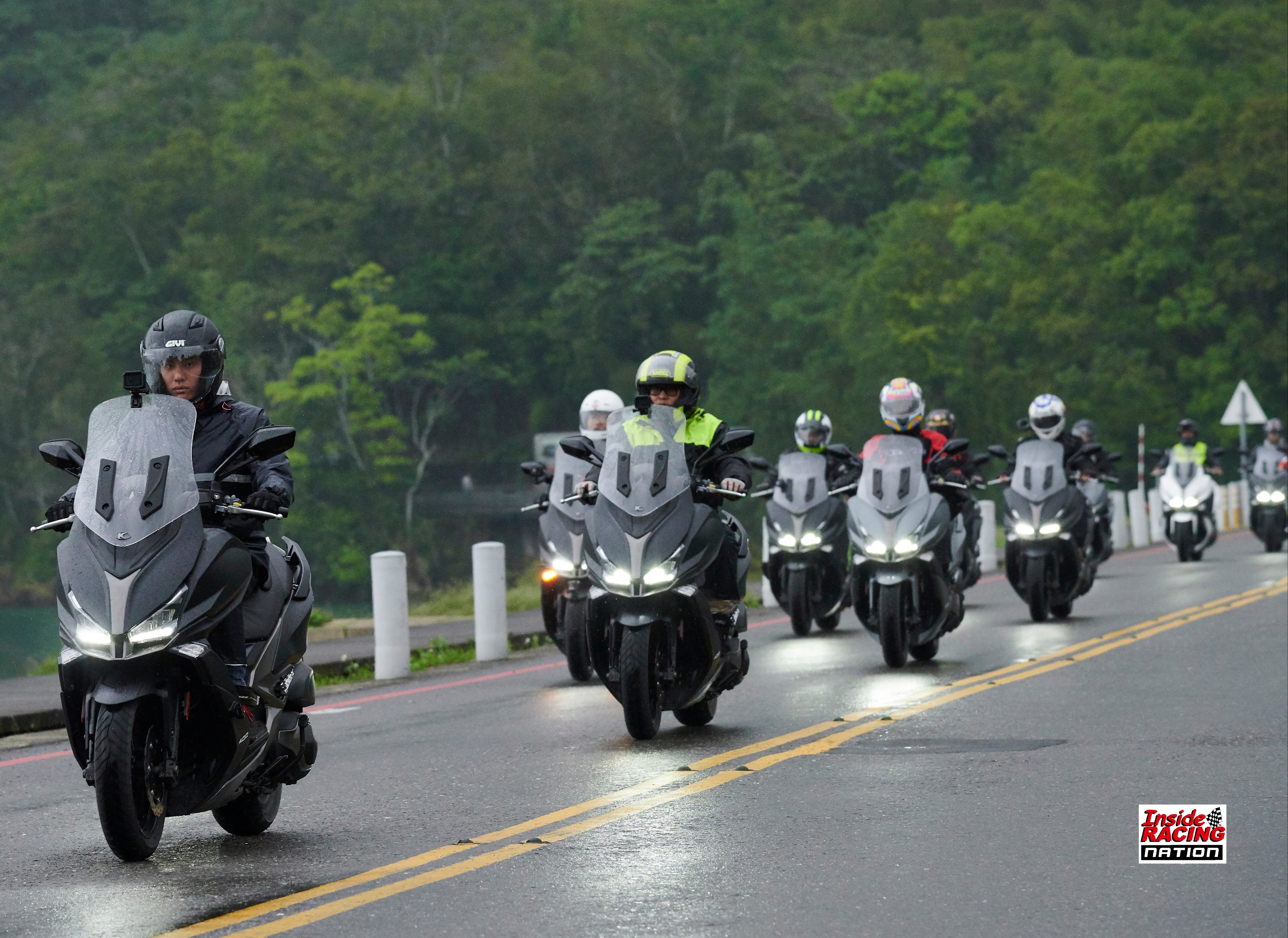 The next day, the "touring" part of the press test was scheduled. The weather was still cold and drizzling but I felt it was the perfect condition to evaluate the Xciting's capability to protect you from the elements. This is the part where the event got its name – Formosa Ride – with more than 120 kms or riding and 3400 ft of climbing in Hehuan Mountain to Taiwan's highest parks. The HeHuan Mountain Wuling road is the highest highway in Taiwan with an elevation of 10, 746 ft. We rode on the highways and twisty fast roads as well as extremely tight and narrow mountain roads near the summit.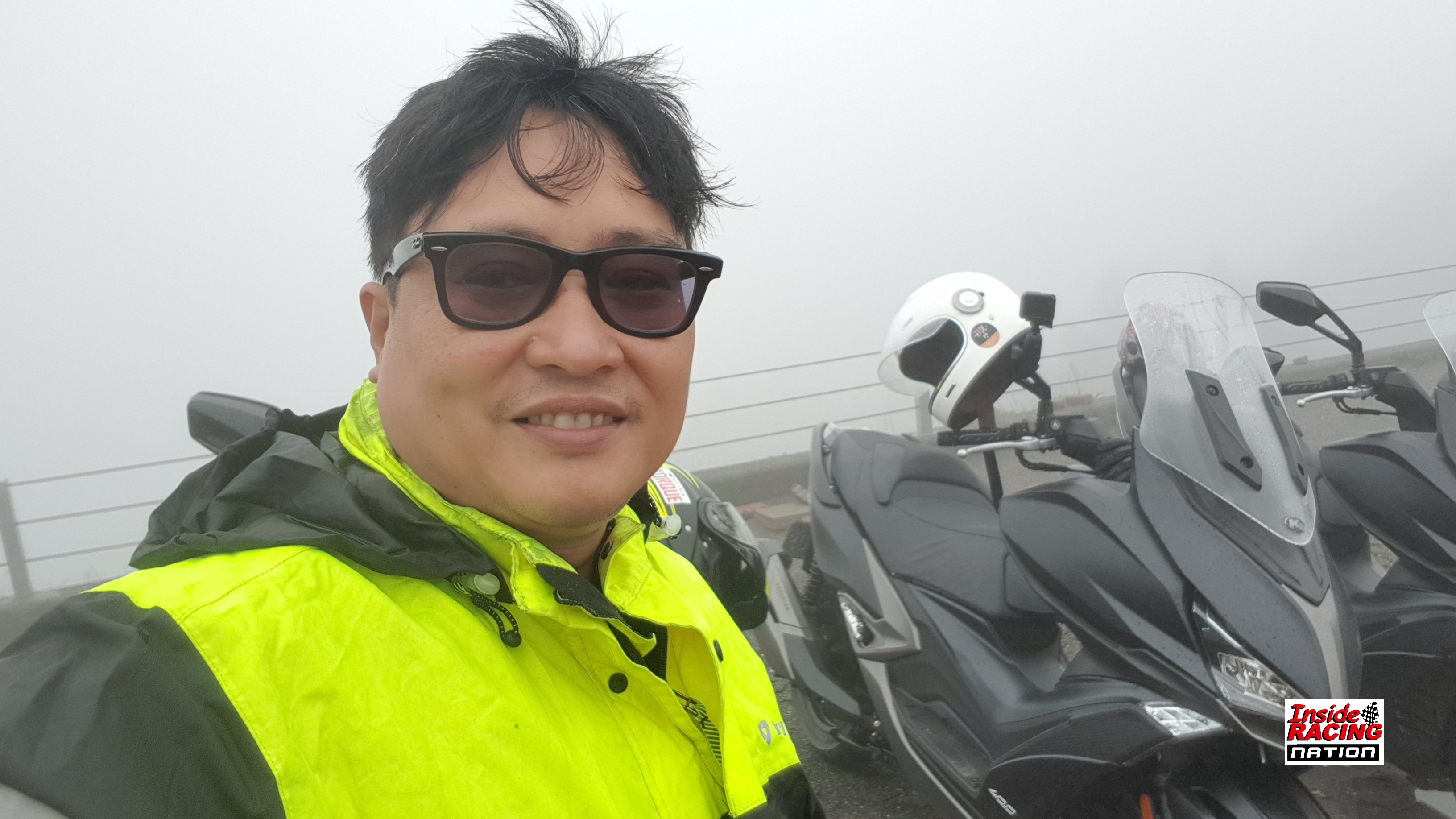 The Xciting's manually adjustable windshield set at its highest position definitely added protection and comfort from the wet and cold. It was particularly convenient that you can do it tools free!
The multi- stage seat's enlarged backrest and the maxiscooter's ability to position both your feet forward cruiser style was really a treat! I could have continued on riding for one more day and still feel relaxed!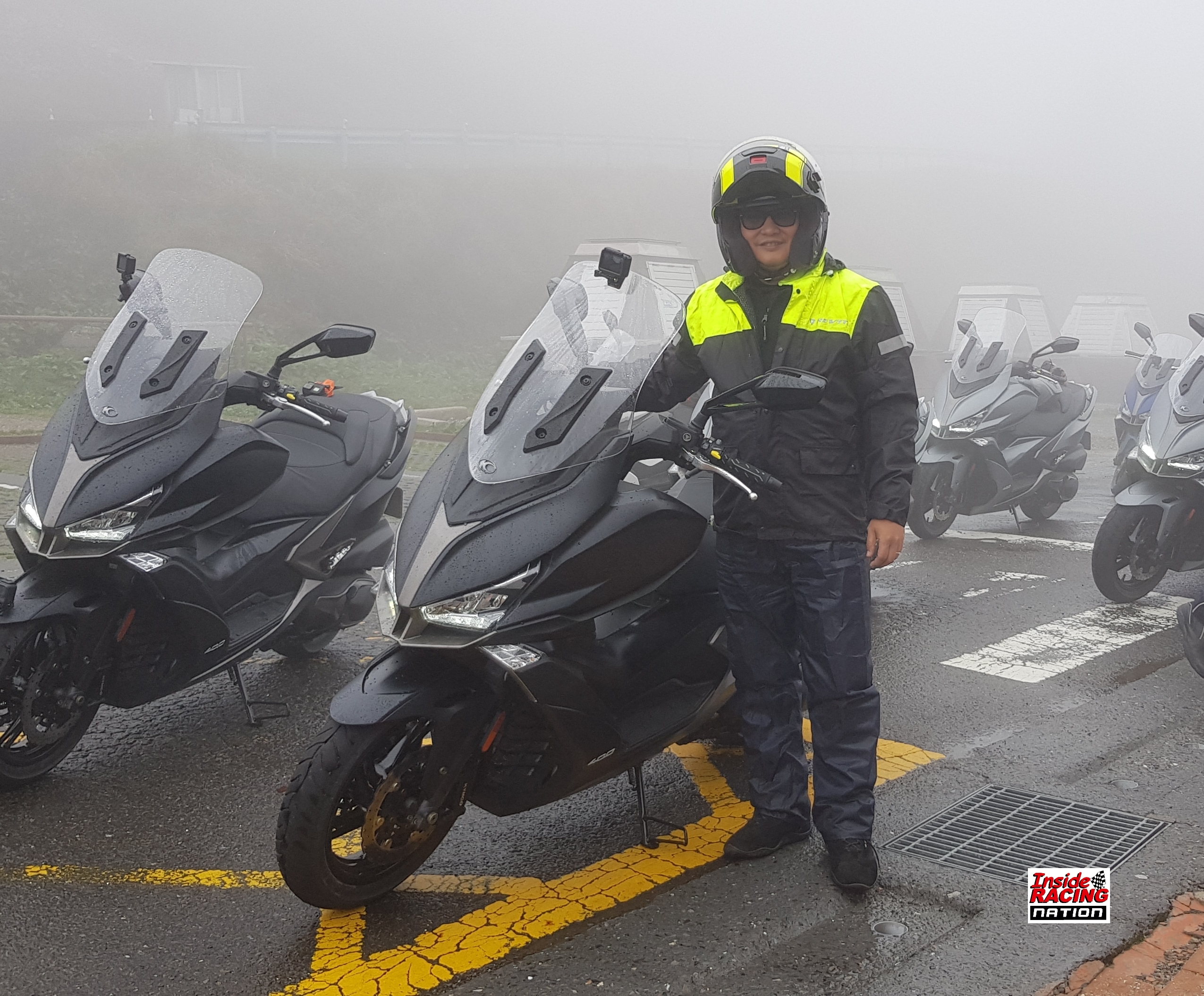 The tires also gave good traction on slippery uneven roads while the brakes with Bosch 9.1 ABS gave safe stopping power especially during low visibility conditions like heavy fog.
The engine is a gem on the road. It is refined, smooth and relatively quiet. It was a very calming ride even at high speeds. Too calm in fact that on long stretches, the engine's hum combined with the protection and light handling will almost put your body to sleep!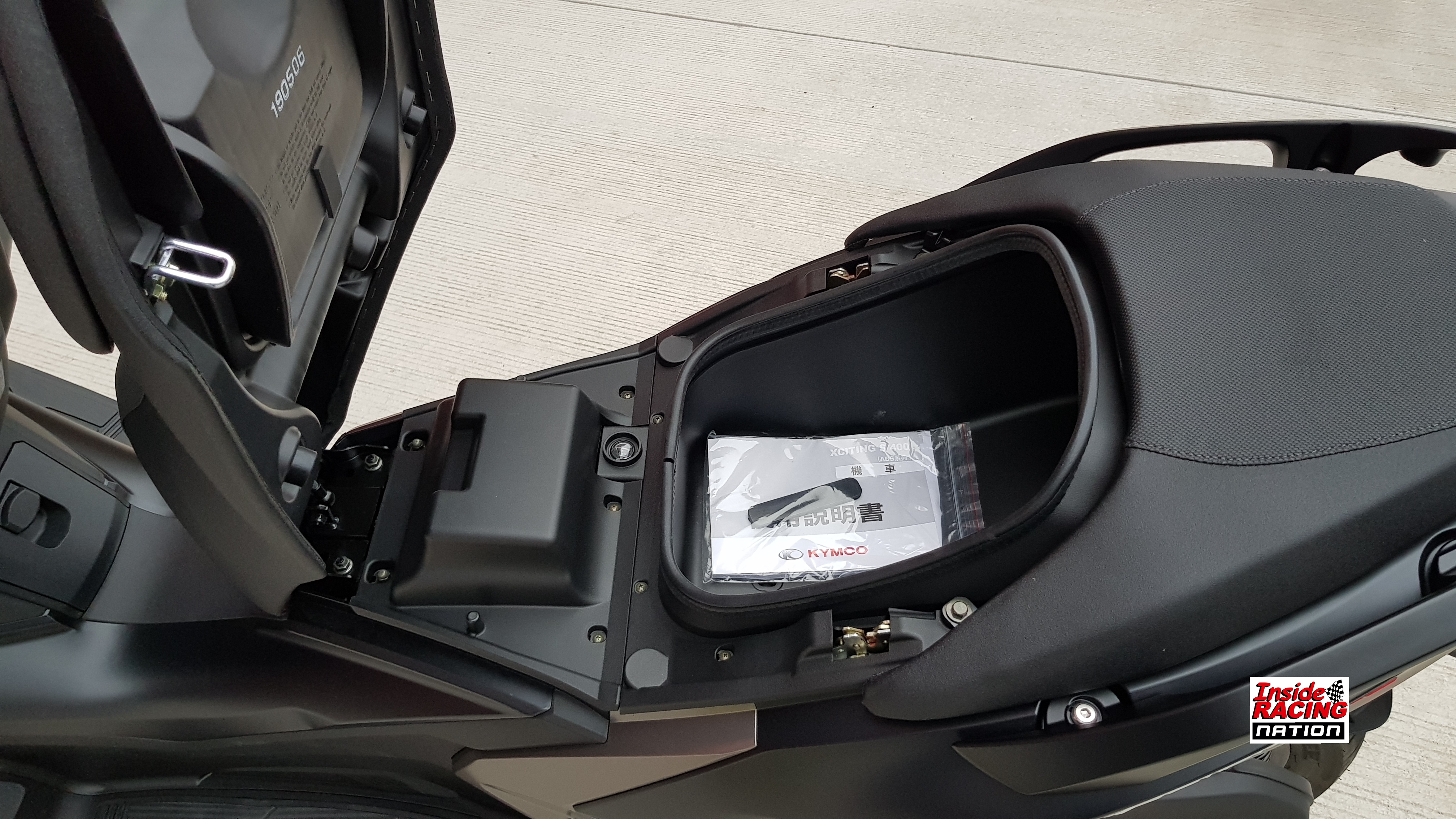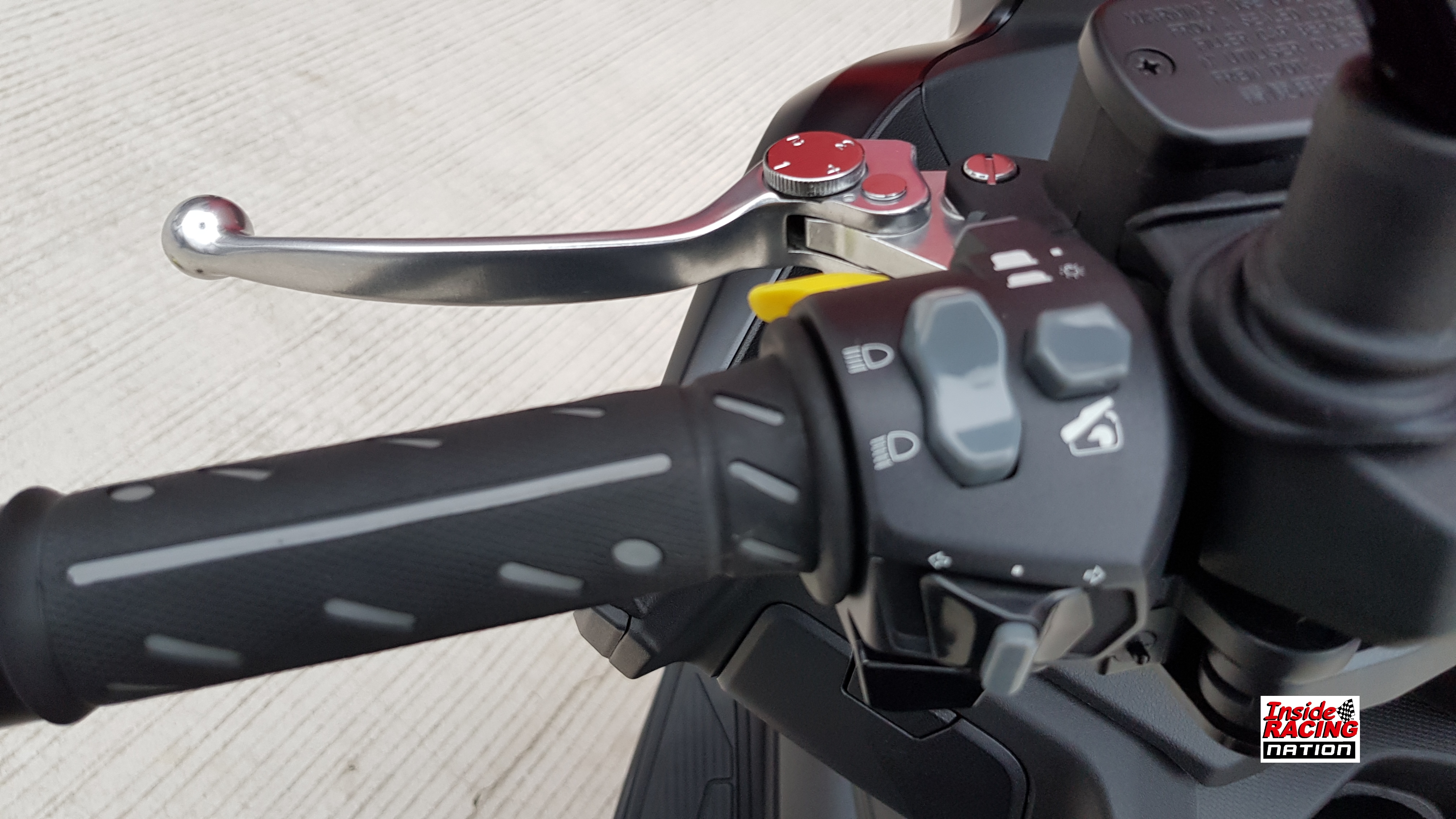 Storage-wise, the underseat compartment (that can conveniently be opened electronically by just a press of a button on the left handlebar) is big and deep enough  for a scooter this size and swallowed all of my rain gears and camera for the trip plus a few more. For me it is already big enough for my needs and a strap-on roll bag on the rear seat for a long weekend trip will work well. There are two electric auto lock glove boxes that easily contained my phone in one and spare camera batteries and wallet in the other. One even contained a convenient 12V power outlet for on board charging.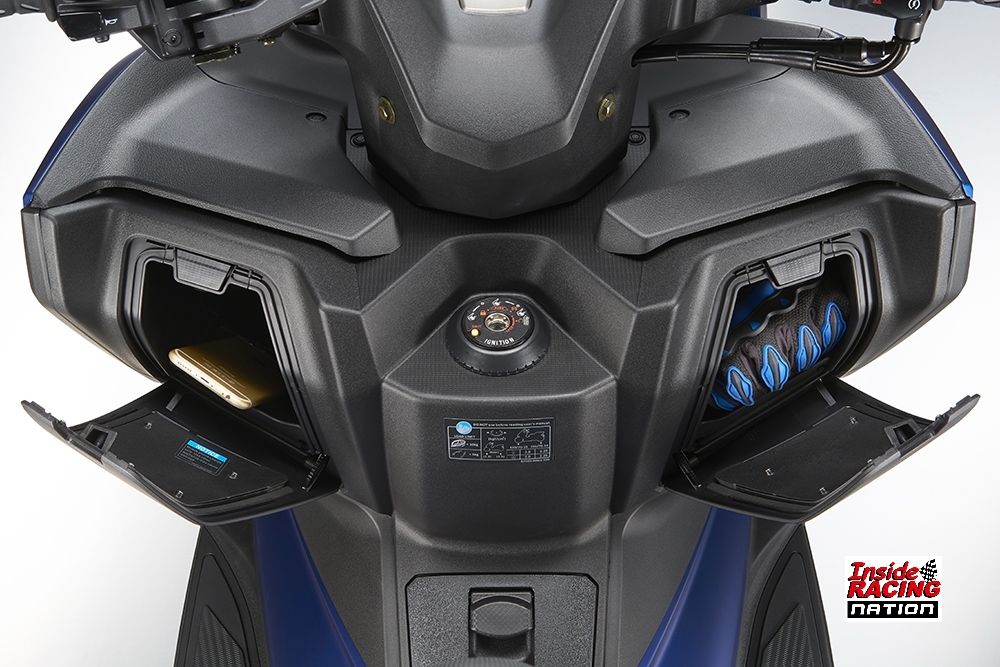 Because of the the thick fog in some areas, we need to turn on our hazard lights so that the riders directly behind can see us. The hazard switch on the right bar opposite the starter button is easy to operate once you discover that it is there. The headlights provide enough coverage even with the fog, although we did not get to ride it during dark.
During riding breaks, the parking brake is easier to engage and disengage because the  lever is neatly mounted high on the left handlebars instead of low down beside the glove box. A simple feature that increases its ease of usability.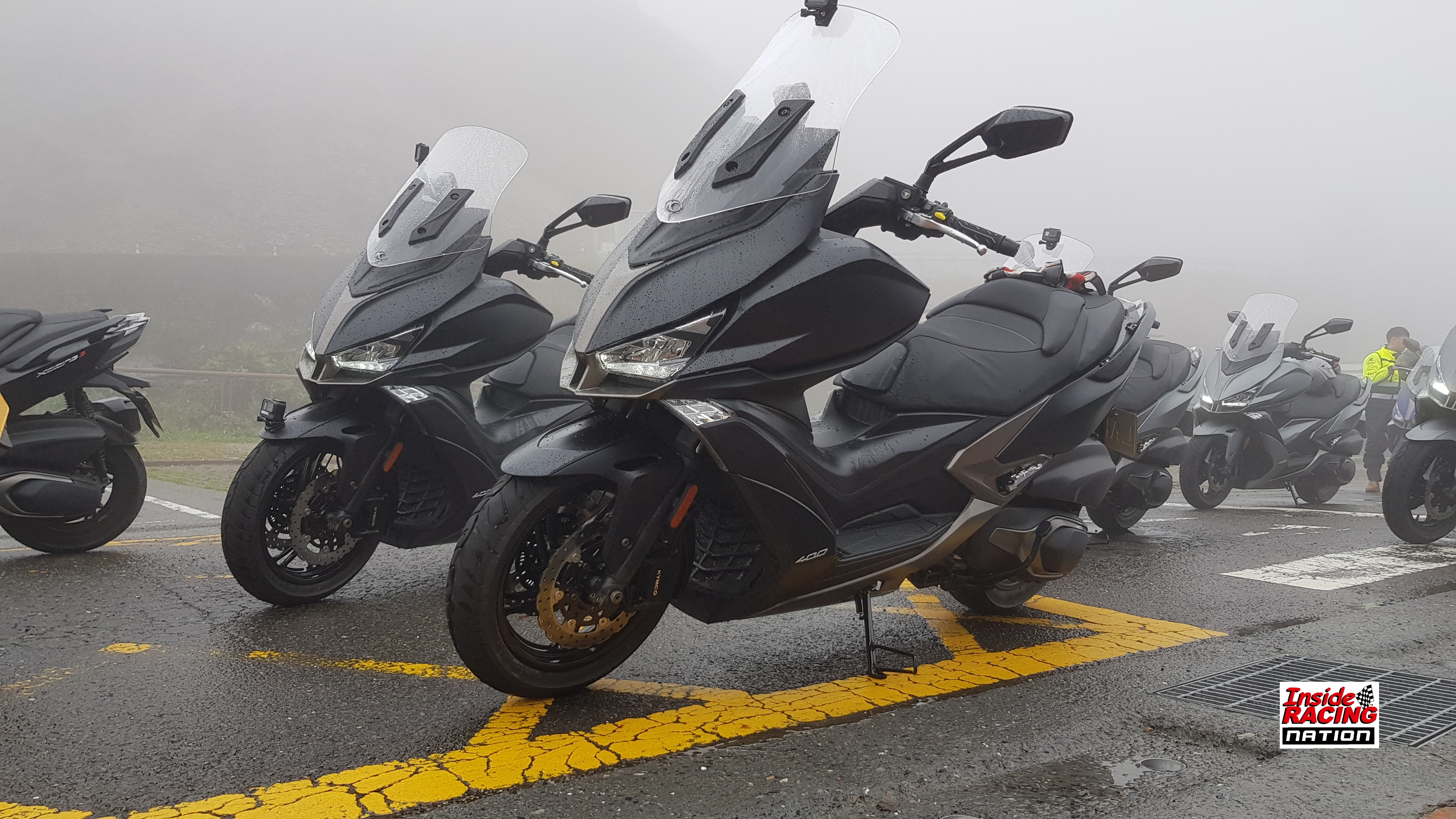 It was also during this road ride that I was able to appreciate and sense the higher level of quality of this new Xciting in terms of riding and build. The engine's smoothness and feel of the controls are at par with the Europeans and maybe higher than some Japanese. The fit and finish and the choice of materials are near the premium side and reflects their years of experience producing scooters for other premium brands. In fact, this could have easily worn a premium brand's logo.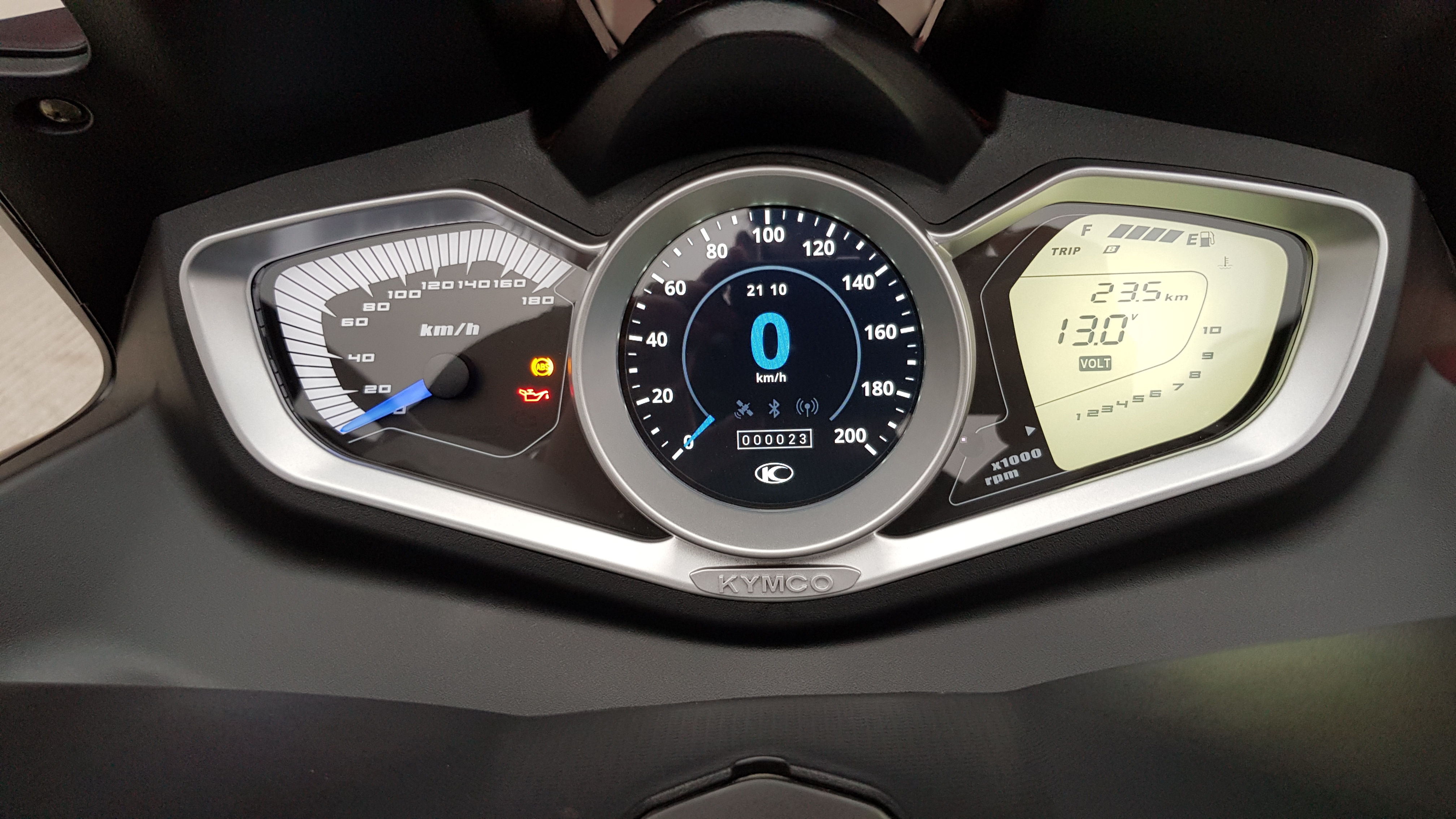 The instrument instrument panel is a big improvement from the previous model. It consists of an analog speedometer on the left, a digital tachometer that also displays speed, odometer, tripmeter battery voltage and even service reminder and lastly a higher resolution color display on the center that can display all of the information plus navigation thanks to KYMCO's own Noodoe Technology.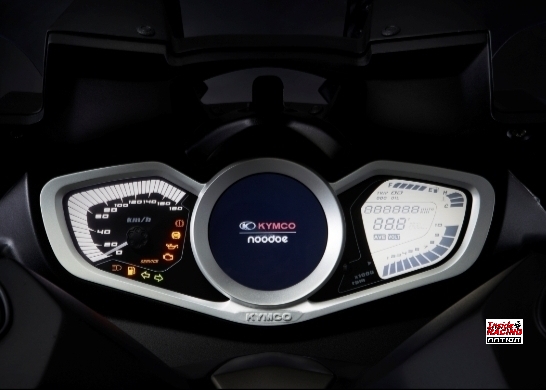 One thing I failed to play around due to lack of time was the Noodoe navigation which is a standard feature on the Xciting S 400 and is also available on the new Like 150i. It is the world's first rider-centric navigation.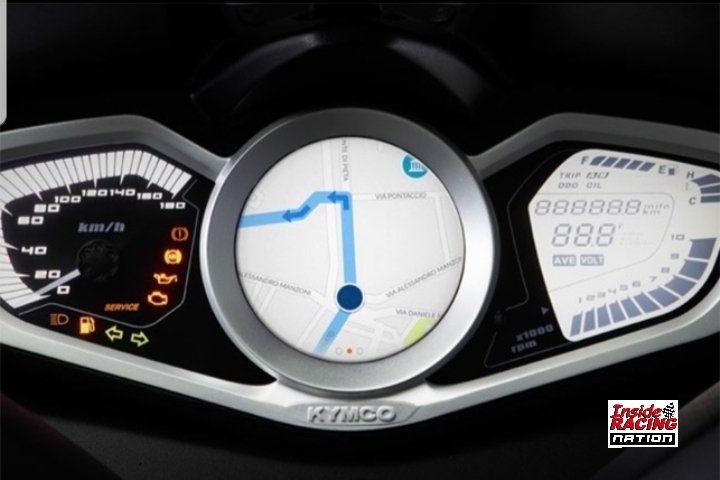 This lets you pair the scooter to your phone via an app and you can run navigation or change the center display of the center panel. You can even put your face on center screen if you wish. Oh well, we'll tackle that one in the future.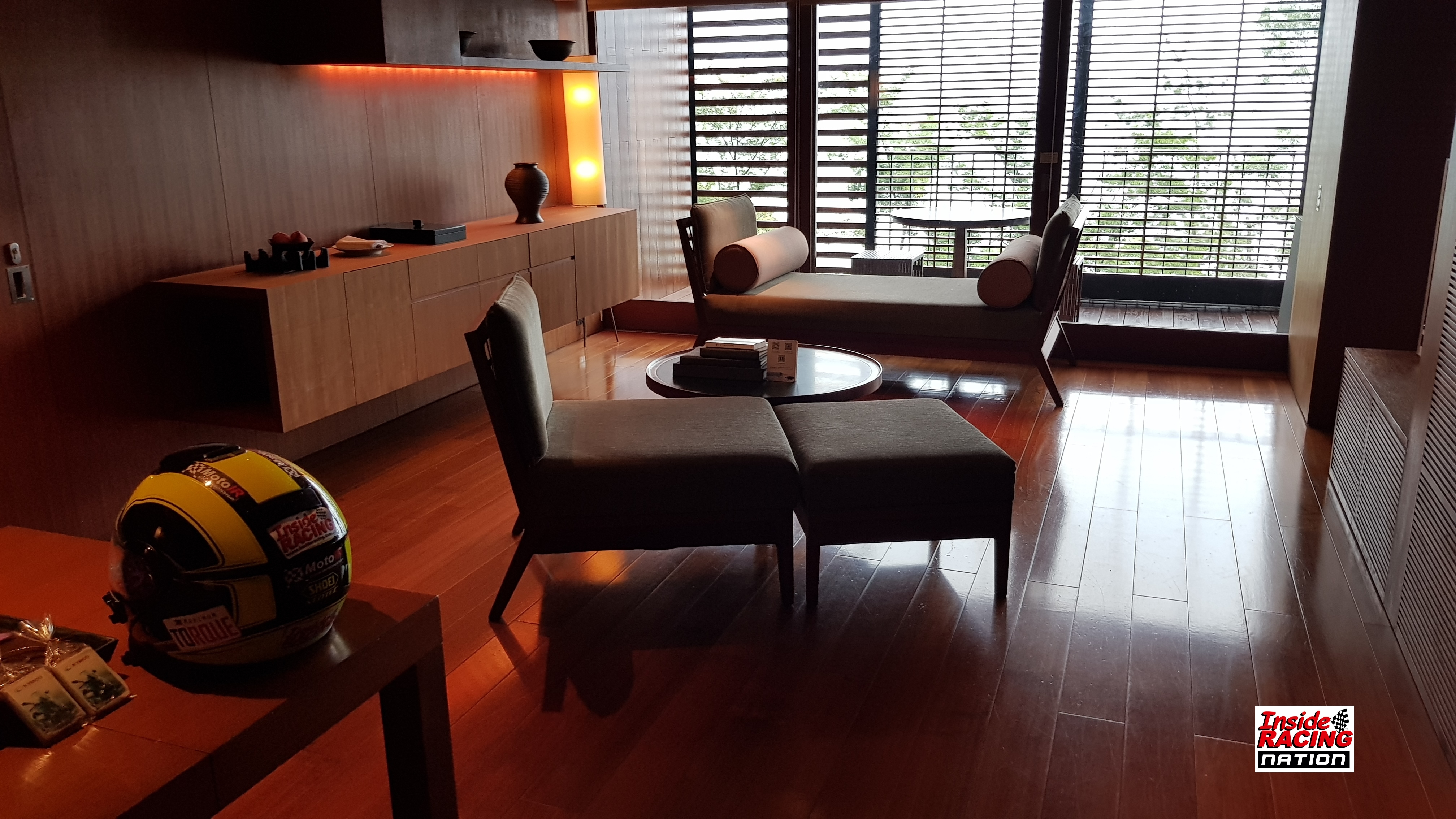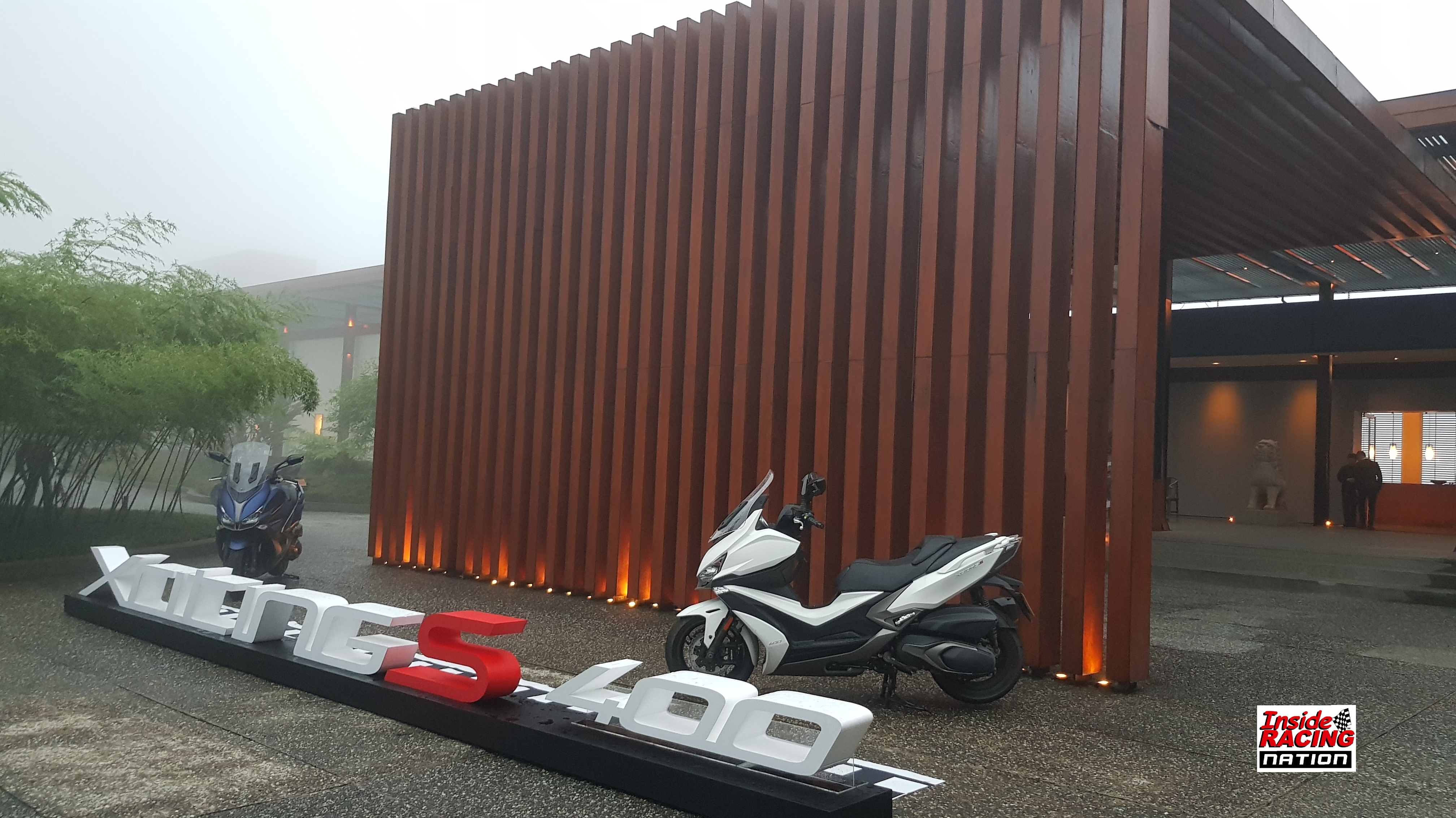 Our reward for the long day of riding in the cold and wet was a room in the exclusive The Lalu Lake Resort along Sun Moon Lake. We had a great cocktails and dinner afterwards to end the night.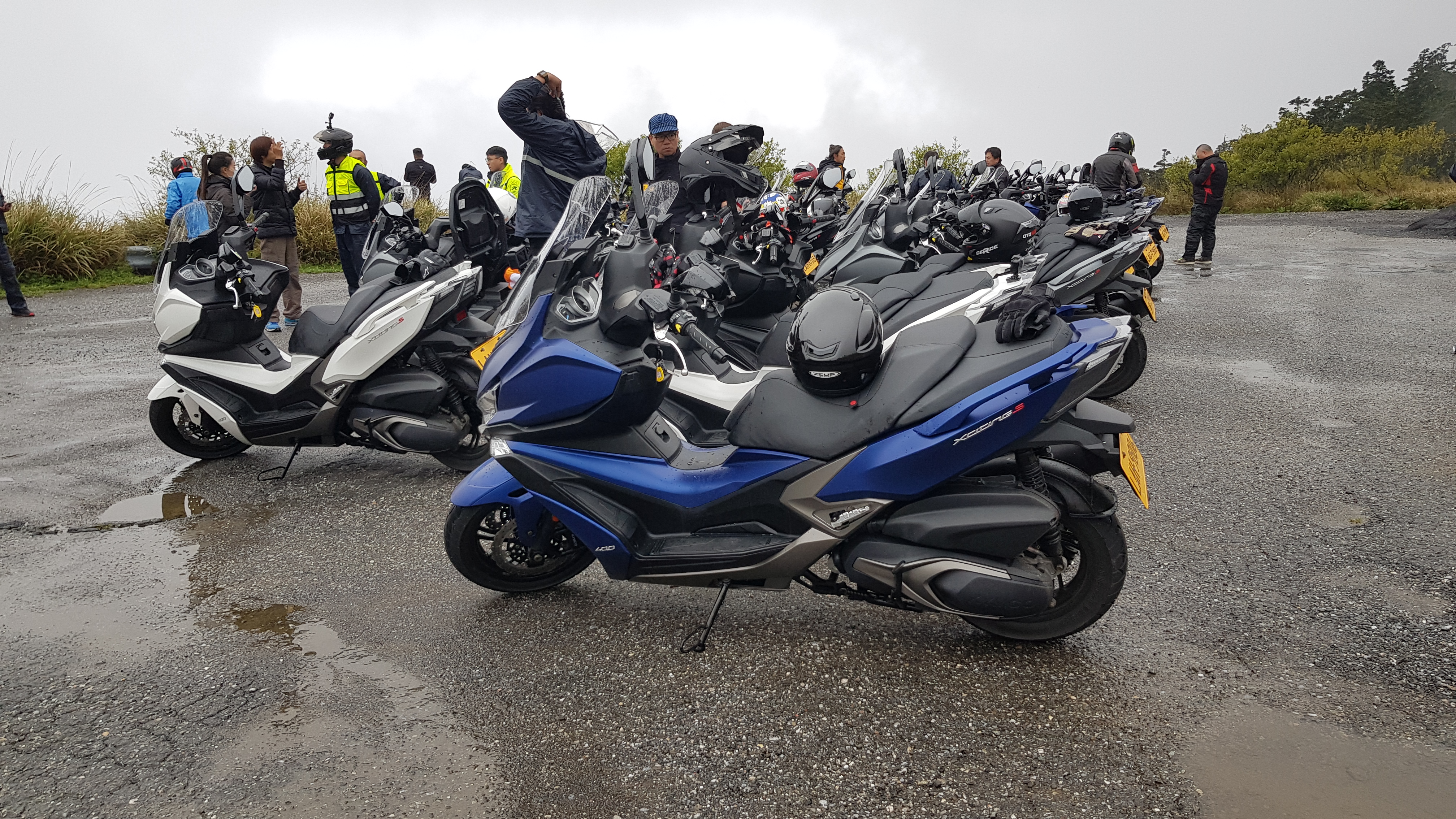 Overall, the new Xciting S 400 is one highly desirable motorcycle and a top maxiscooter. Its premium build quality, functional features, elegant and sophisticated and modern styling, light and sporty handling, high speed ability, refined engine and strong performance are all hard to find in one scooter even with more expensive competition. And with its SRP of just P359,000 truly it is one of the greatest value for money.
When we first visited the KYMCO plant in Taiwan way back in 2010 together with local dealers, they were toe-to-toe with its local rival taking almost the same market share of the total Taiwan market. It was also the time that they have just started a partnership with a BMW to produce their maxiscooters as well as with Kawasaki.
Now, less than decade later in 2019 , Mr. Victor Hsu said, "KYMCO now is the undisputed No. 1 in Taiwan with over 35% market share." I asked him how they did it and his quick answer was R&D (Research and Development). And that is a highly believable answer and explanation of why the new Xciting S 400 got to be this good – surely it will win the hearts of many!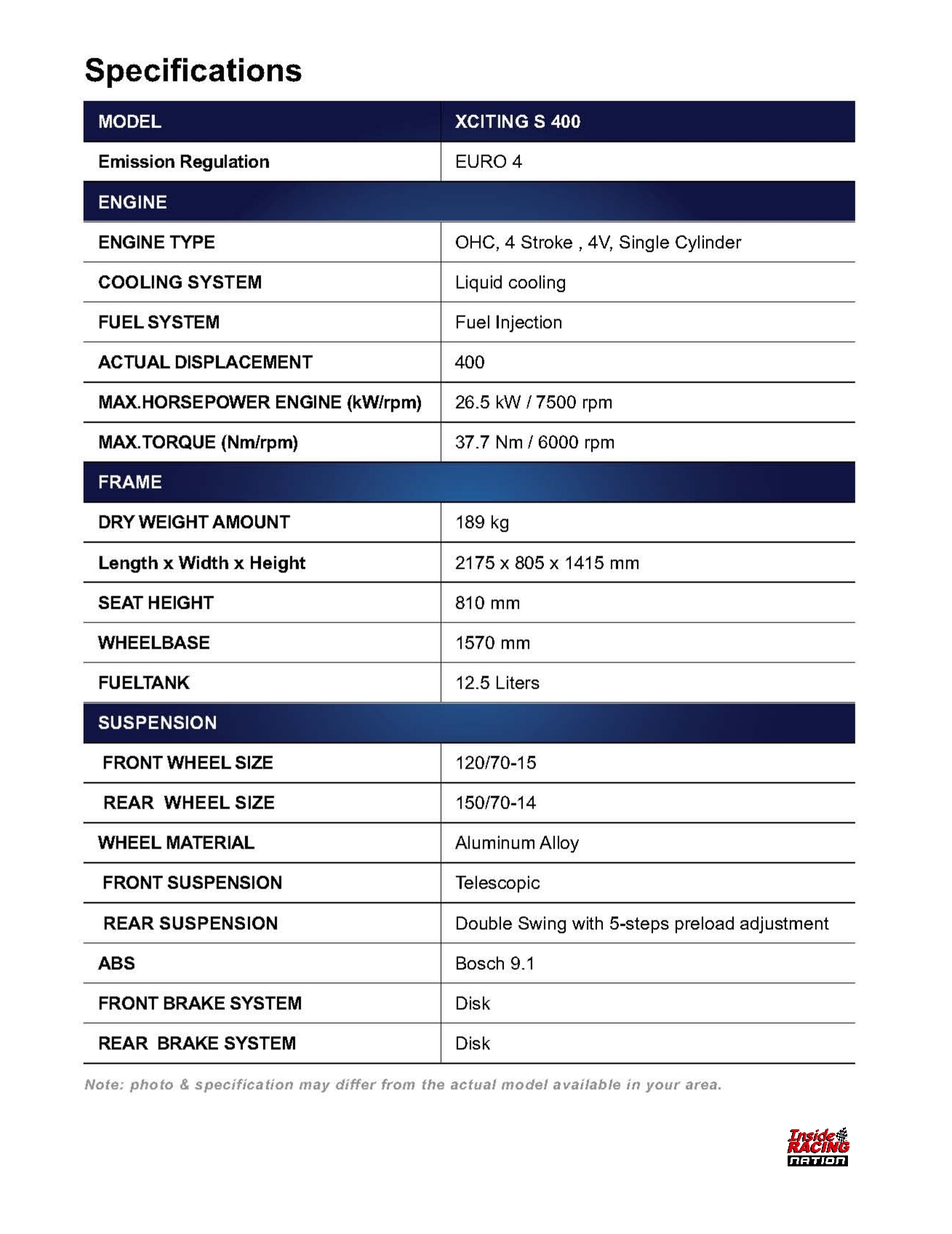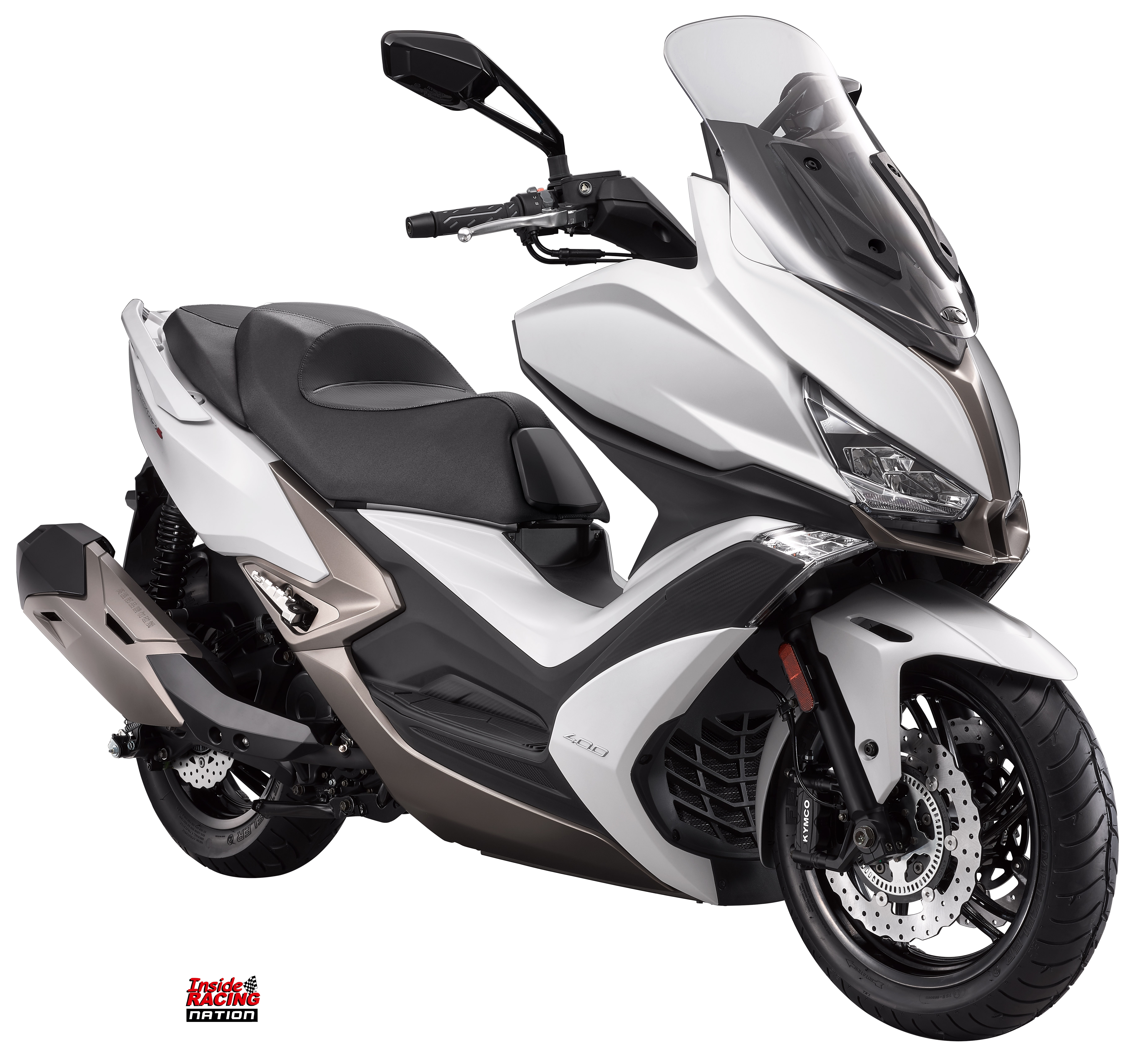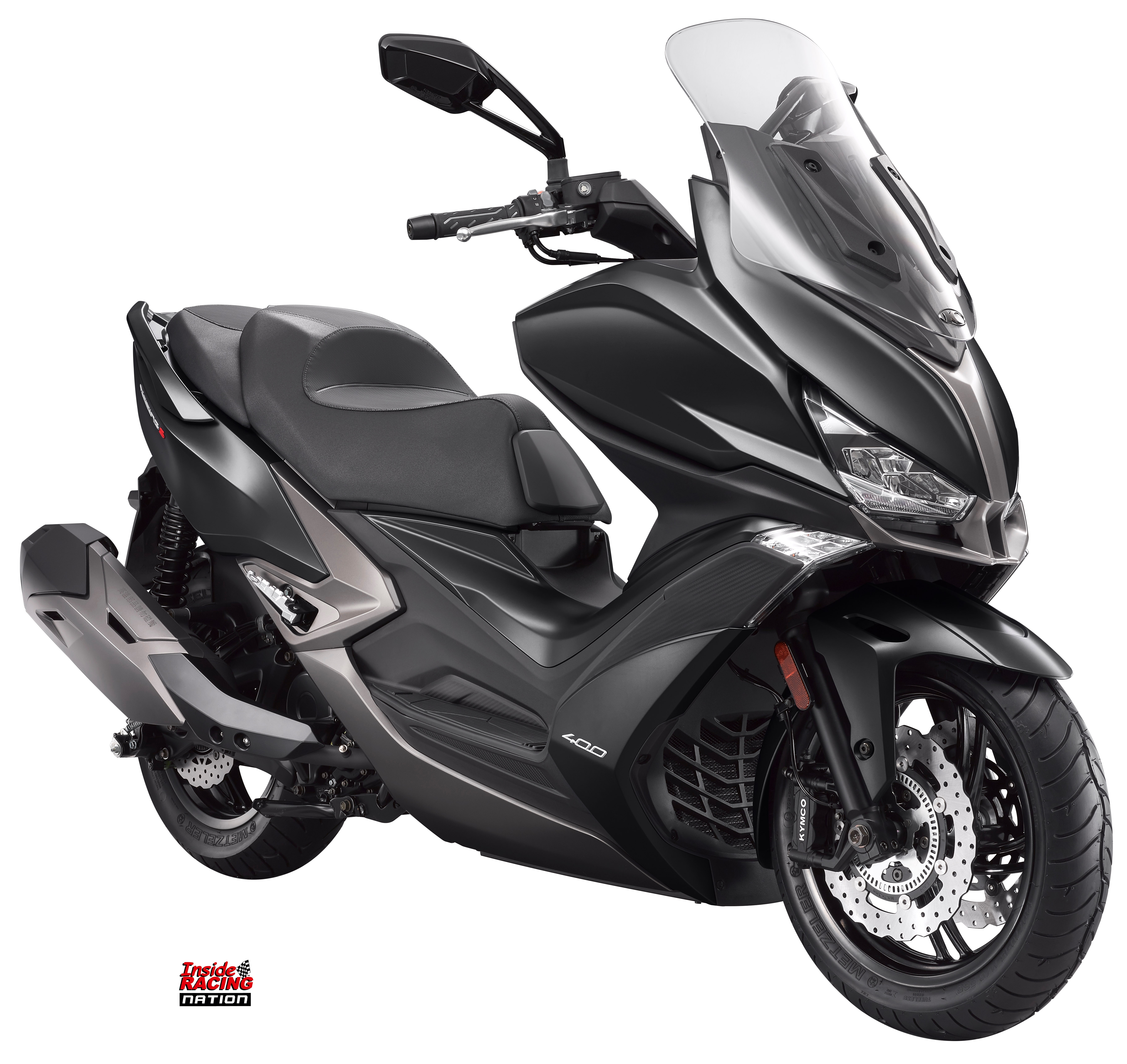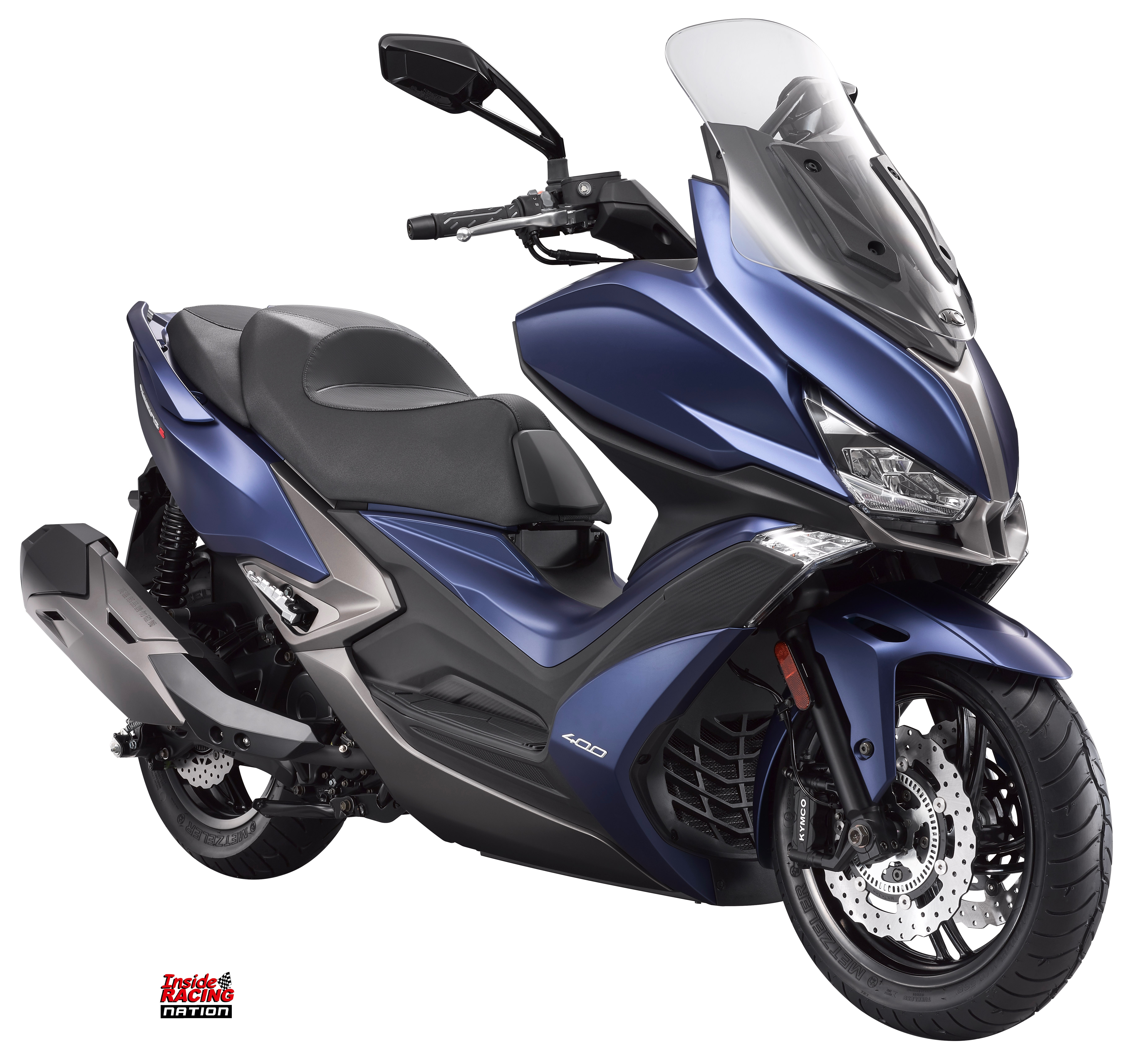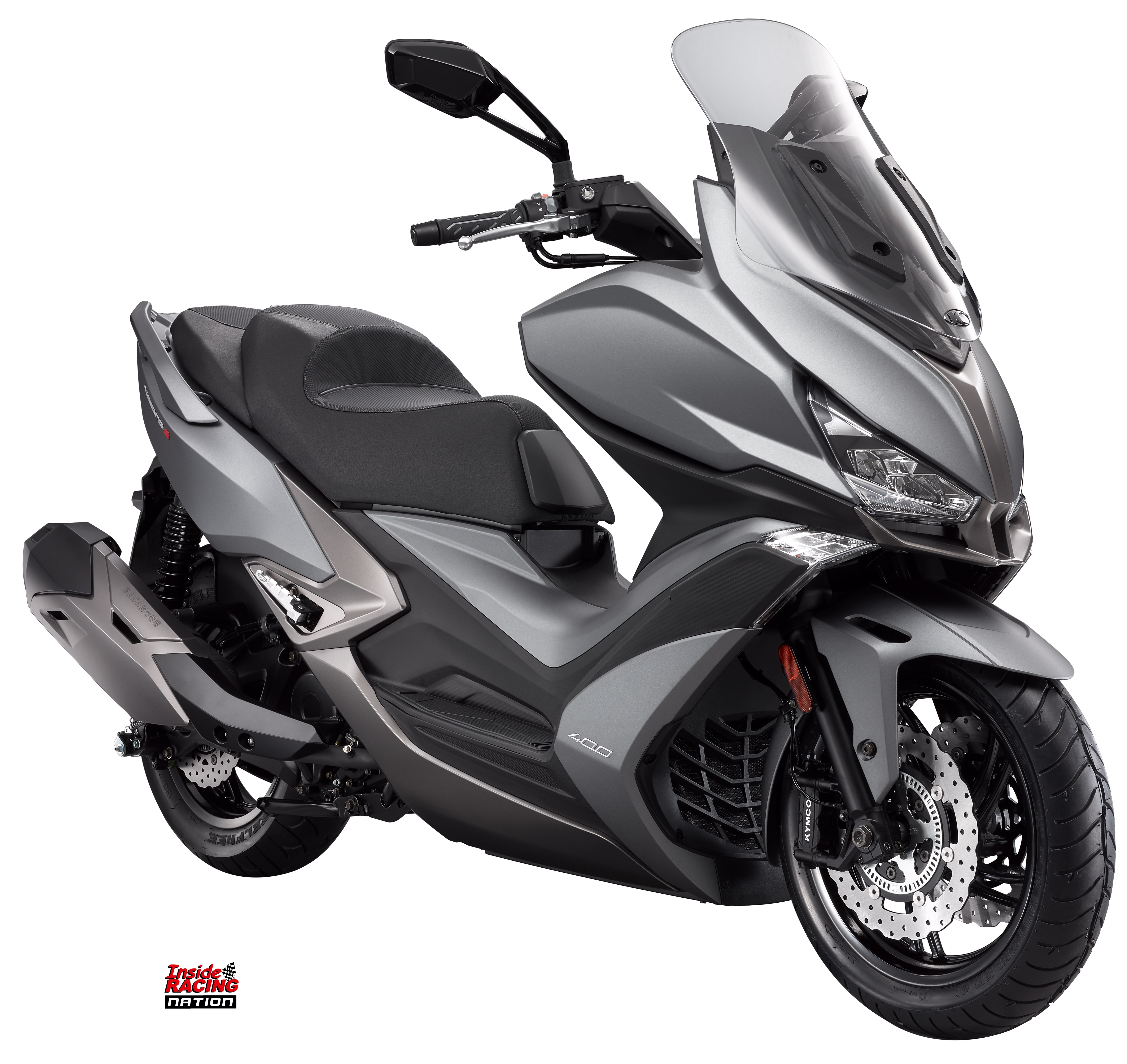 Written by Al Camba