Thousands watch FDR Drag King at Antipolo Speedfest
Date posted on November 18, 2018
Share this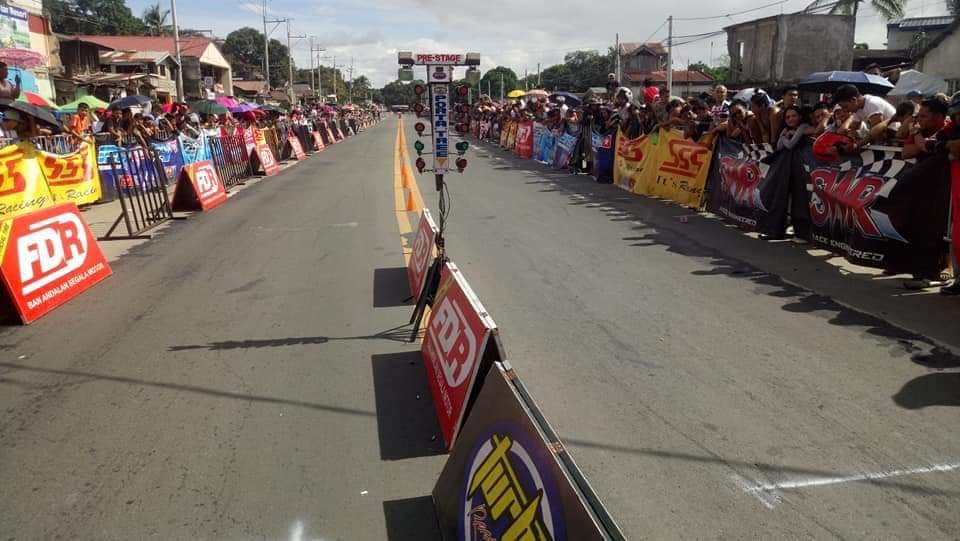 Motorcycle drag racing fans came in droves to Antipolo City today, November 18, for the FDR Drag King organized by Turbo Racing in cooperation with InsideRACING for the 1st Antipolo Speedfest.
It was a joint project with Team Racing Antipoleños together with the local City Government of Antipolo and supported by Mayor Jun Ynares.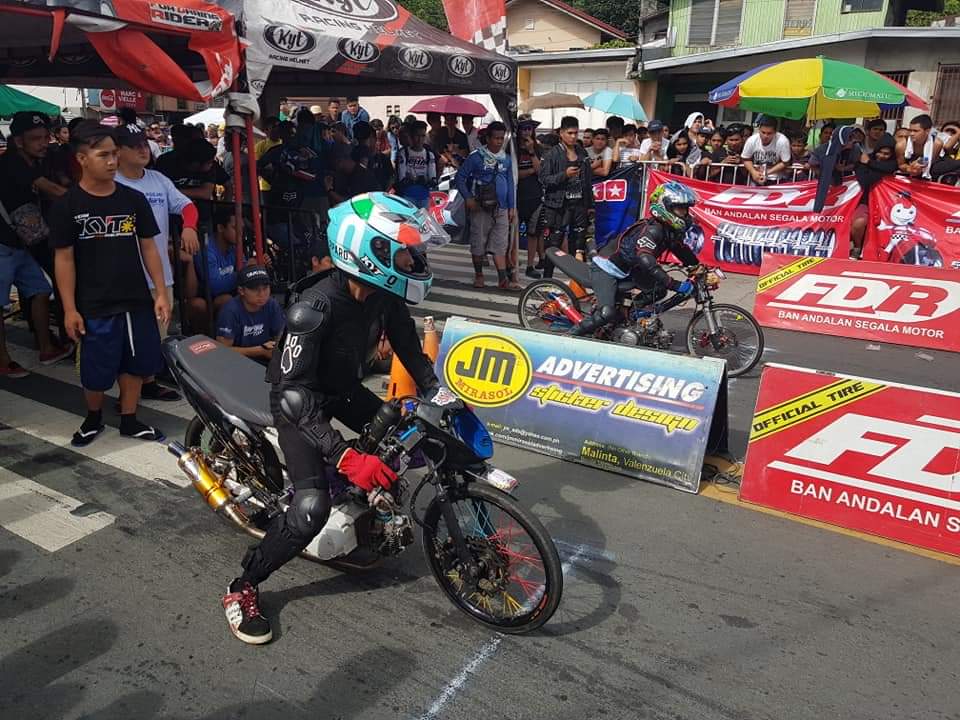 The drag races presented by FDR Tires together with Turbo Racing and InsideRACING Magazine, was held at a close portion of the Antipolo Circumferential Road.
Though the road closure caused some traffic, most of the residents were happy that such an event happened. Antipolo City and nearby areas, has one of the biggest motorcycle riding population in he country, and have a special love for motorcycle competition. In fact, most of the members of the event's host club, Racing Antipoleños, are motorcyclists. The club's members helped and provided manpower for traffic management during the event.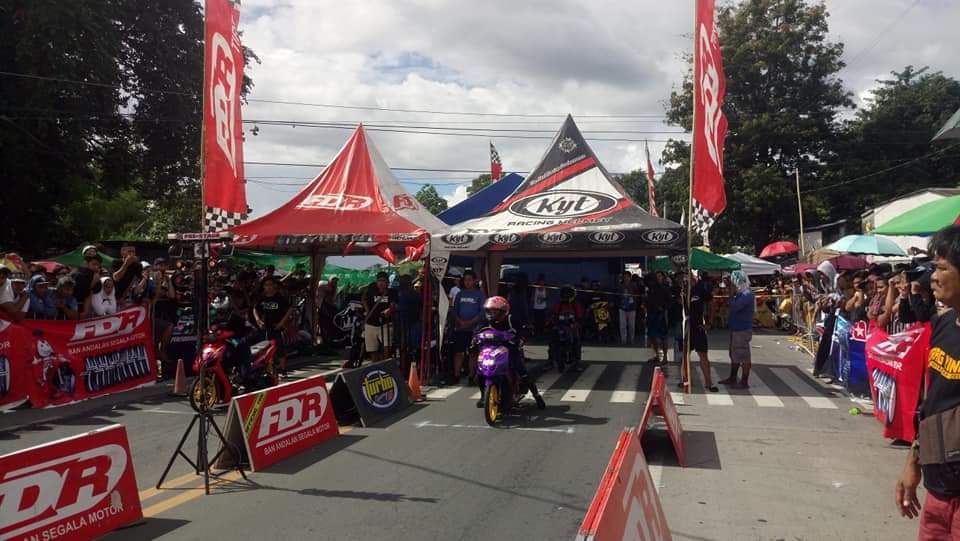 Organizer Turbo Racing's Ronald Manipon and FDR's Peter Yung, focused on the event's safety by setting up crowd barriers that spanned the full 201m drag strip. Also, they have limited the number of entries to only 100 to ensure the event finishes on time.
Turbo Racing's DRAG KING Series is considered the most popular, well organized  and most prestigious motorcycle drag racing event in the country. The series hold rounds all over Luzon with select rounds outside Luzon. It is based on the Unified Machine Rules set by Turbo Racing many years ago.
The Antipolo event is a regular points leg of the 2018 Drag King Series of Turbo Racing and featured the fastest bike and best riders on the land, especially those who were after points to improve their position in the overall championships. The popular Drag Queen series was also held.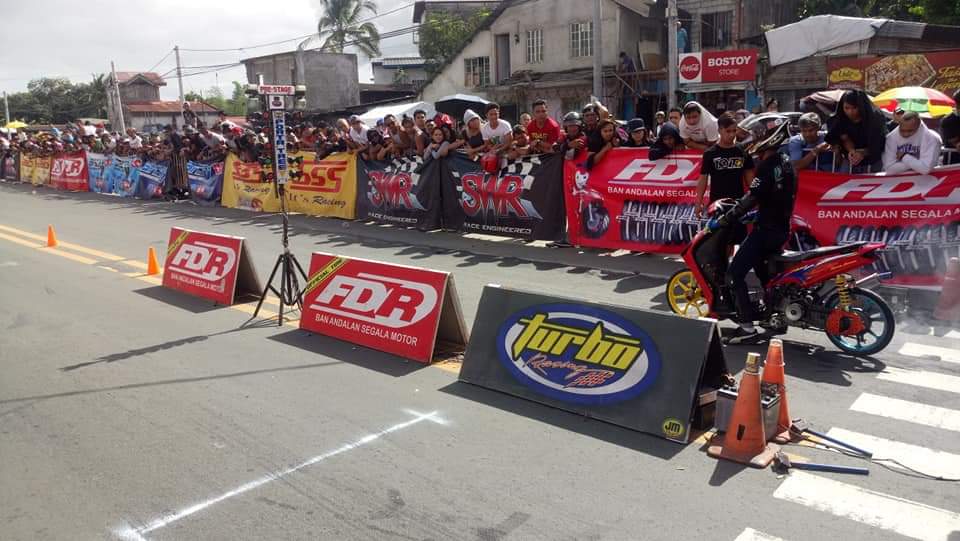 The event was so popular that registration had to start at 4:00 AM at dawn with the first race starting at 6:00 AM! By mid-morning, the drag strip was already packed with spectators. Despite the early start, the races continued until early evening.
Special race classes was also held earlier for tricycles, pocketbikes and  All Antipolo Classes for underbones and scooters.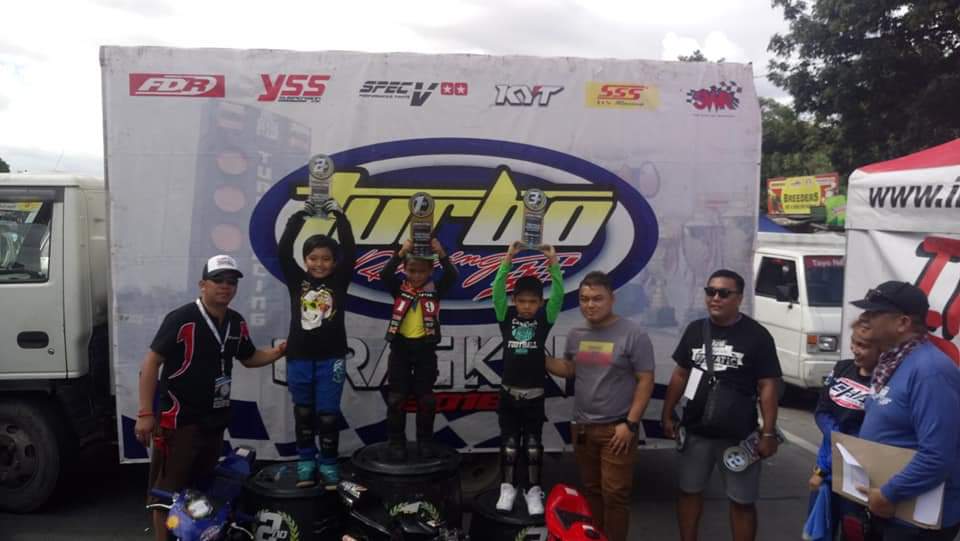 As of press time, the race is still on going. You can check for the final results at their Facebook page: Turbo Racing.
The event's huge success, despite the short time to make the event happen, is a testament to the popularity of motorcycle drag racing to the Filipinos.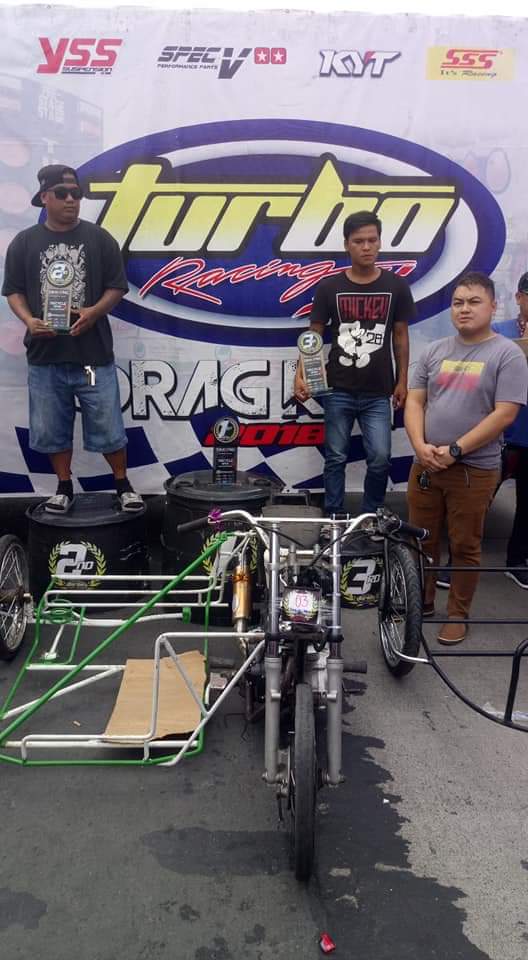 The FDR Drag King 2018 series is sponsored by KYT helmets, YSS Suspension, SPEC V, SWR Carb and SSS Sprockets, JM Mirasol and InsideRACING magazine.
Other partners of the 1st Antipolo Speedfest include ECNAL, G Spot Racing Team, Autogenix, Car Autotrend, Wetpakz, Magster, Doppelganger Productions and Robinsons place Manila.
Congratulations to all!