Timeless Classics: The Yamaha Fino Double-Header
Date posted on October 7, 2019
Share this
Nothing beats the classics. Their styling never gets old and they simply transcend different generations.
Just like the timeless hits from the Soft Rock Era of the 70's popularized by the Bee Gees, John Lennon, Ambrosia, 10cc and the Styx, they never lose their groove and just like a fine bottle of wine, they only get better with age.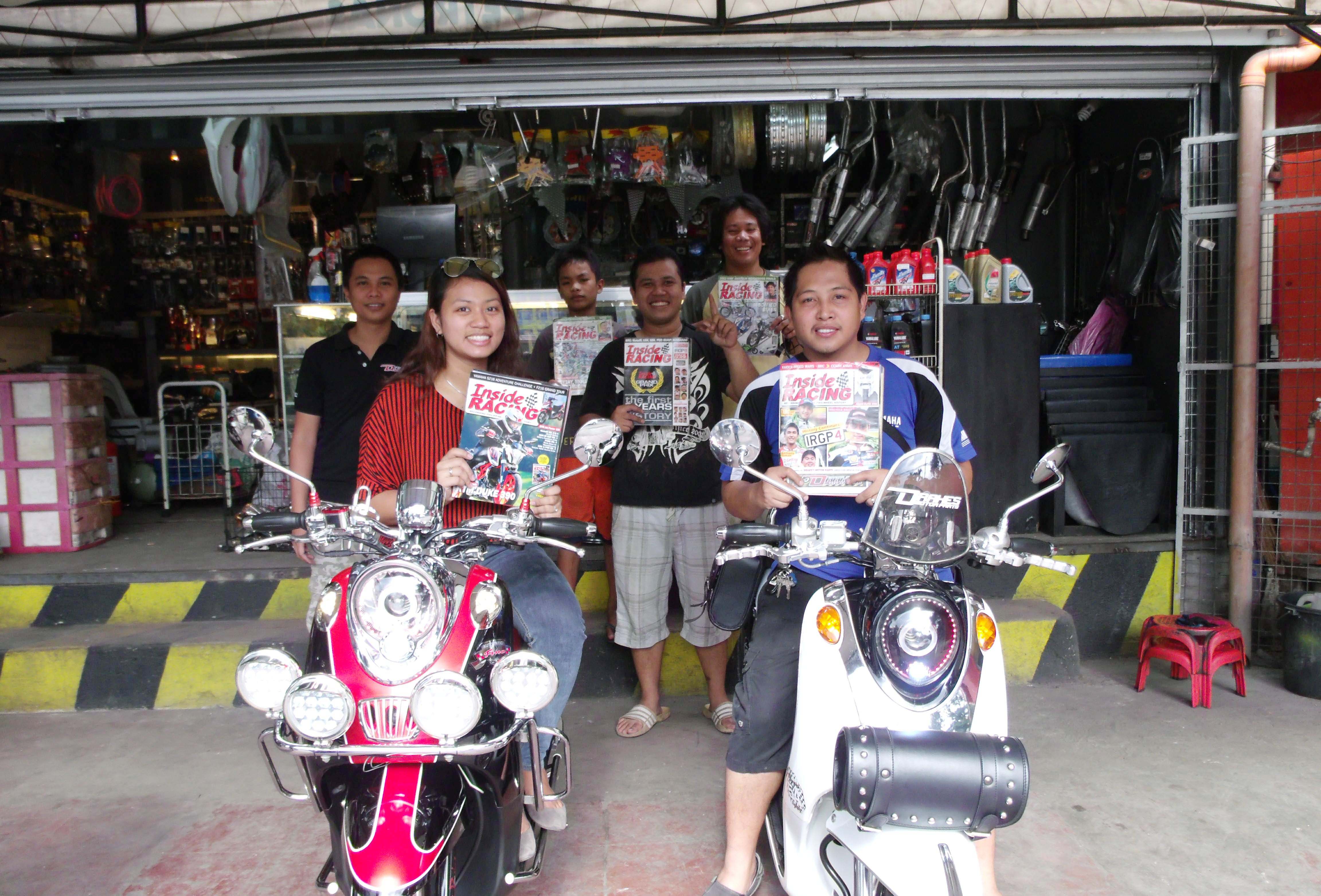 We've got something special for all the classic-styled scooter junkies out there.  We are not only featuring one bike but two sizzling hot Fino's. This classic-styled scooter from Yamaha is designed to fascinate and amaze the new generation of riders by exposing them to the classic-styled scooters merged seamlessly with modern engine technology.
The bikes we are featuring are creations of the husband and wife tandem of John Luke and Venus Ceniza of Drakes Motor Parts from Guadalupe, Cebu City.  The couple shares the same fascination for classic-styled scooters and they wanted to build scooters with ride-ability and functionality as the core emphasis of their design.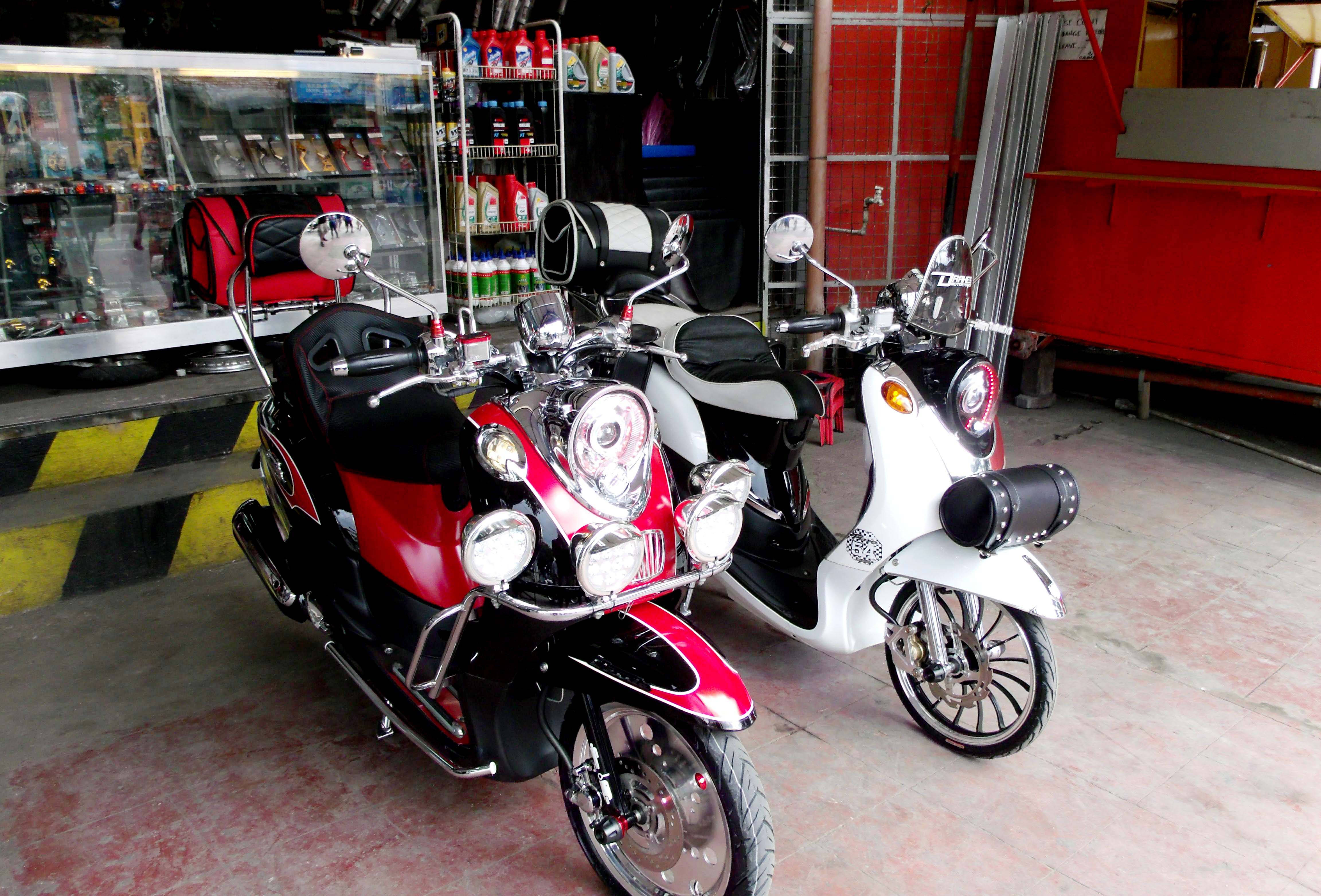 First is the white Fino modified by Luke.  It sports custom-made classic-styled leather seats and leather saddle bags made in Thailand.  It also has a rear carrier with leather storage bag and a front mounted leather bag. It has an upgraded projector-type headlight, windshield, MP Mags and a V8 exhaust pipe.  Its power plant is no slouch either as it uses C3 racing cams, lightened crank shaft and a stock piston with 63mm stroke. The engine was built by Drakes co-owner, Julius Maranga. The white scoot was built for long rides because of its abundant storage space, plush seats and capable engine. It is the perfect bike to take on a relaxing cruise to the scenic spots in the countryside.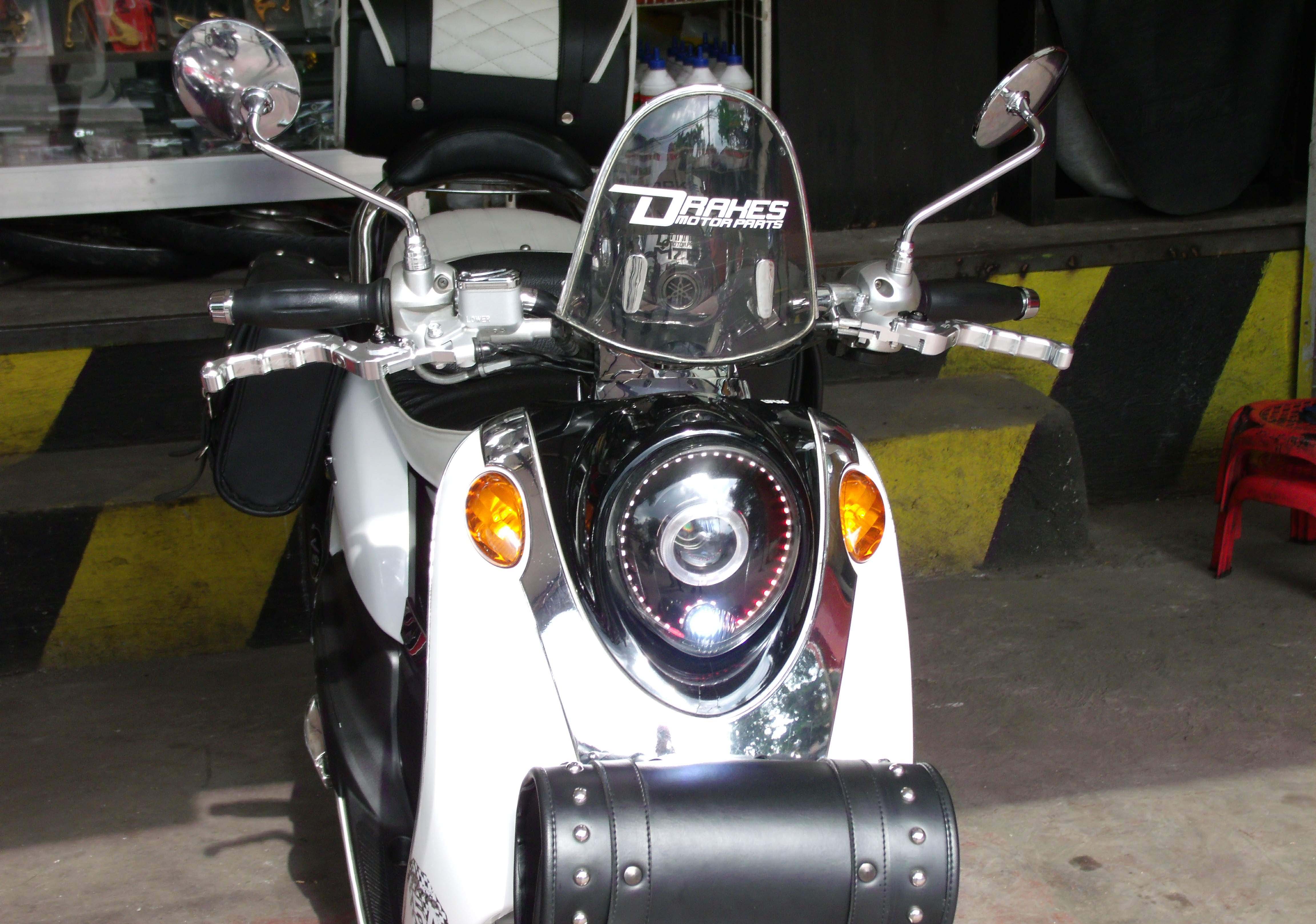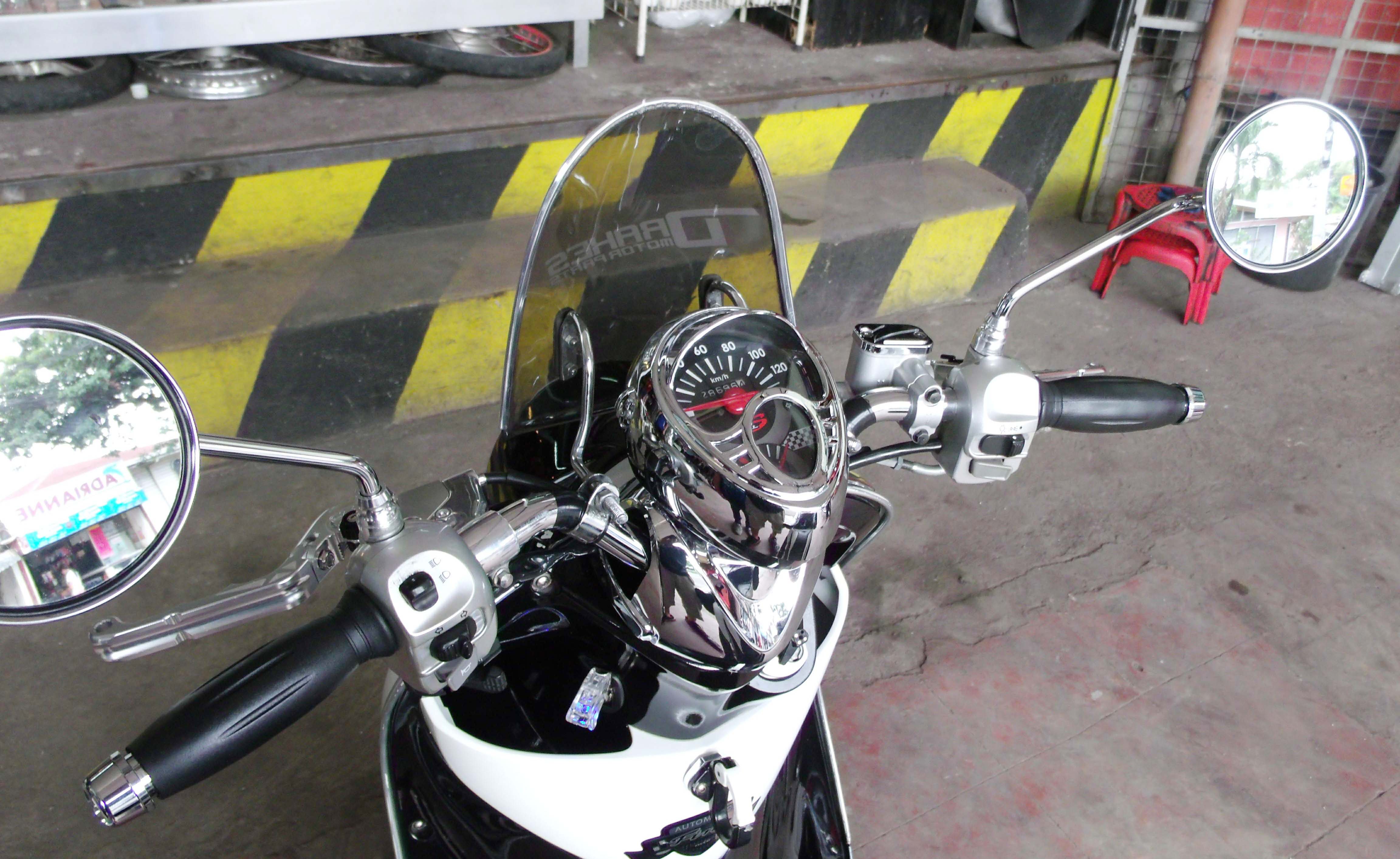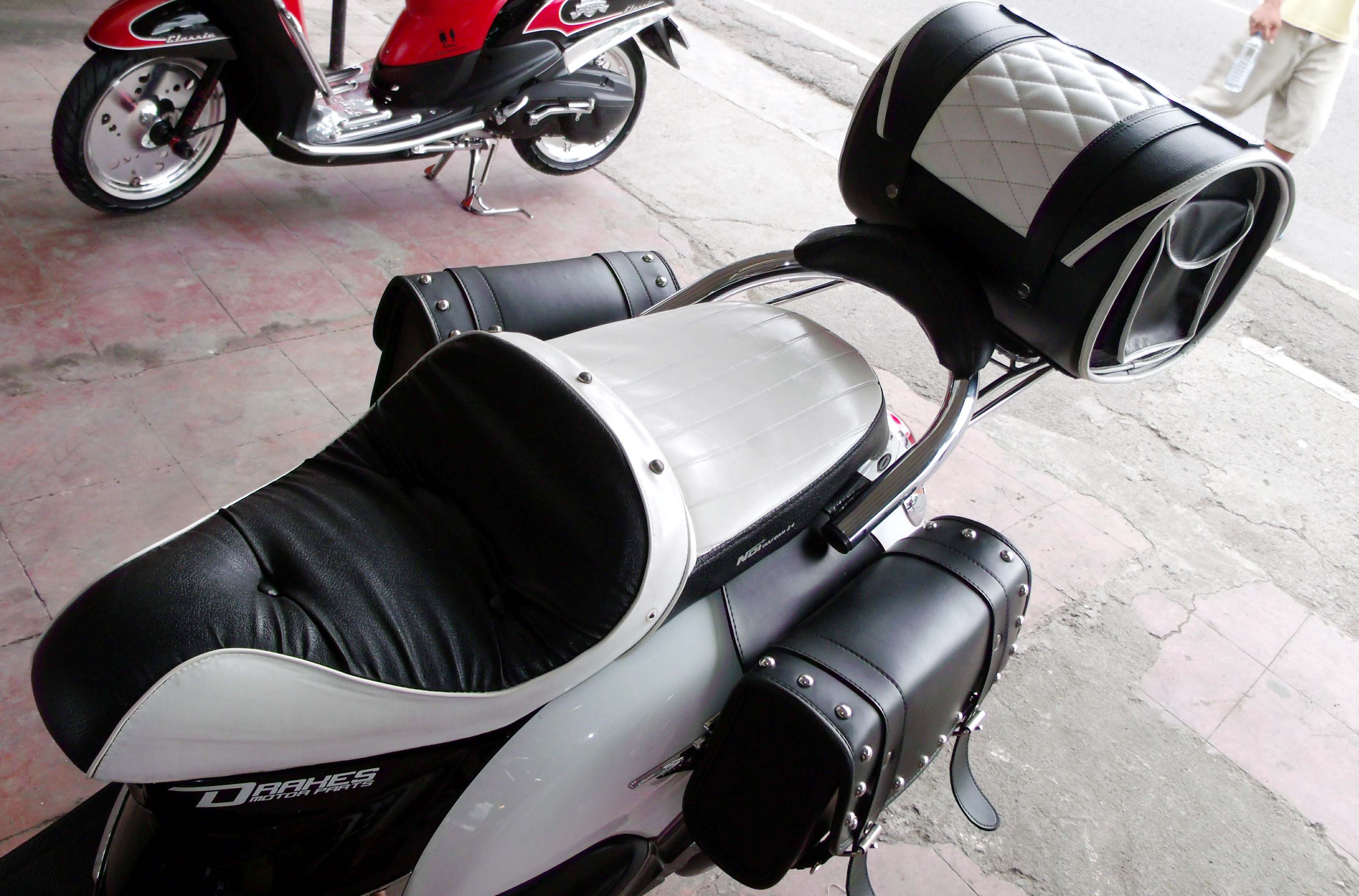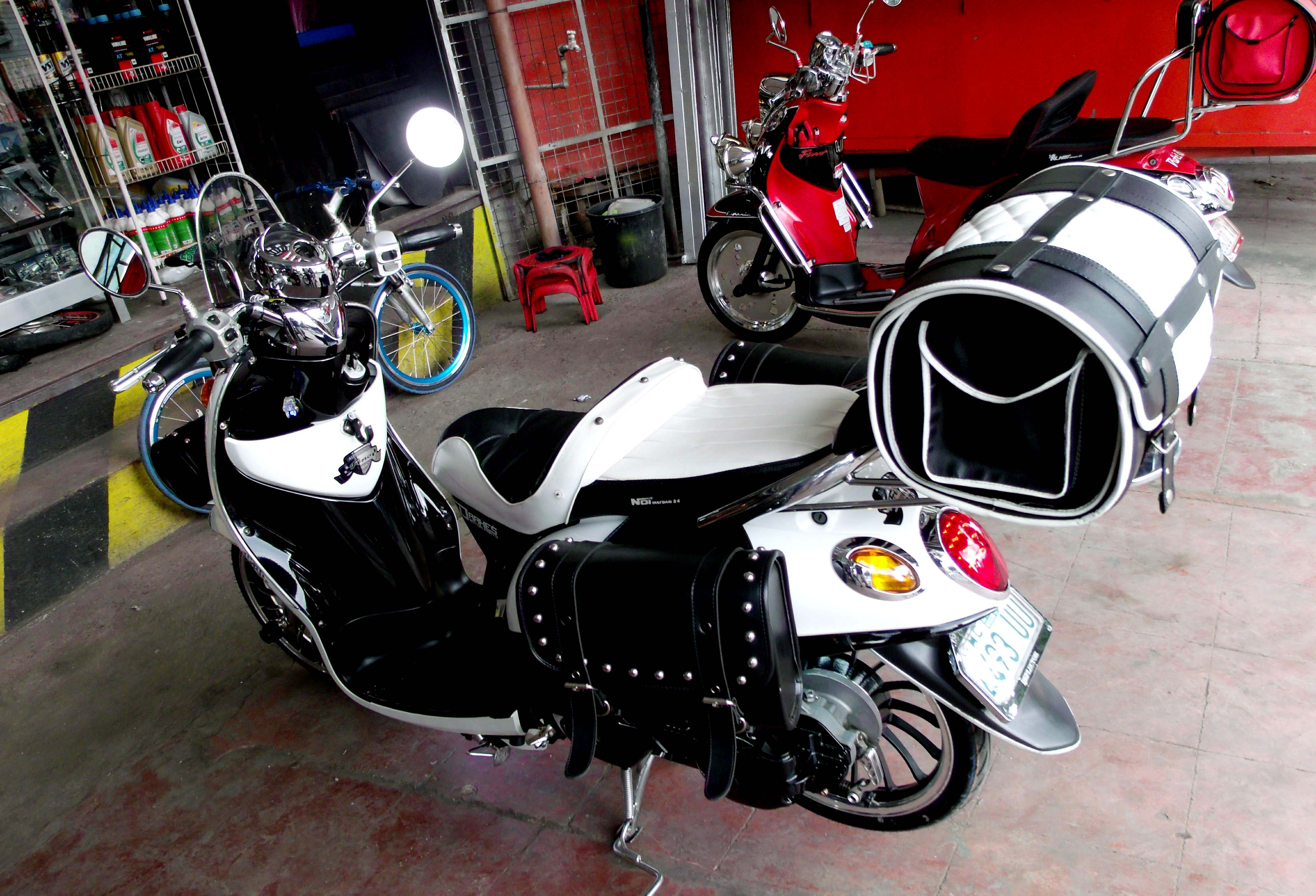 The second bike is the red Fino modified by Venus. It sports an upgraded projector-type headlight supported by 4 LED fog lamps with chromed support frame. It uses Racing Boy centerline mags, has Vespa-look floorboard matting and a rear carrier with backrest and leather bag. It also uses Solute axle sliders, Noi Watdan Recaro seats, a bottle holder and Baros Side mirror boots. Just like the first bike, it is built for long rides and has emphasis on comfort with its plush seats with lumbar support for both the rider and the passenger.  It is also built to be a highly capable scooter at night with its powerful lighting system that provides the rider good vision even on desolate provincial roads where road lights are scarce.  The engine was kept in stock condition to promote fuel economy and a mellower demeanor for the ladies.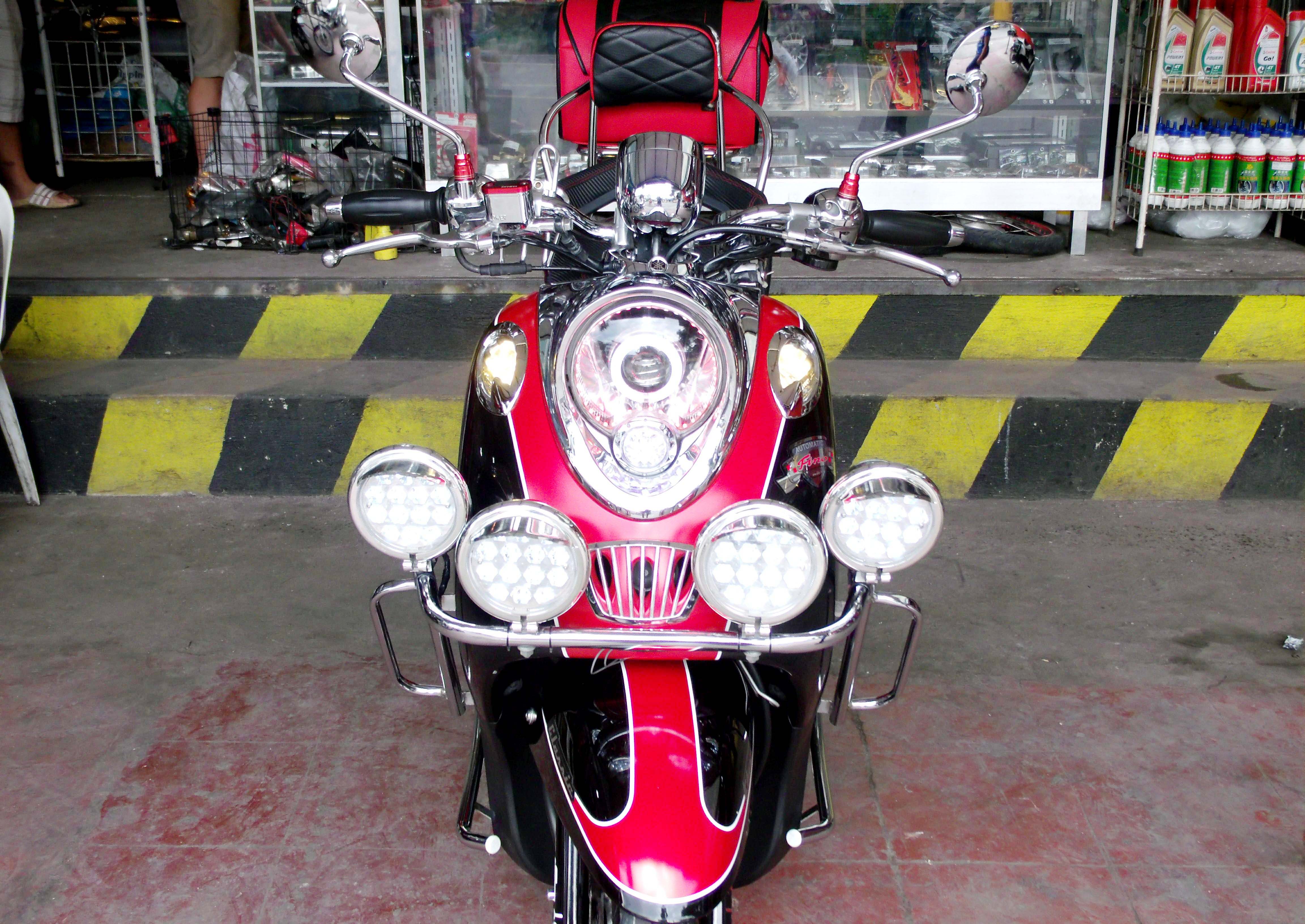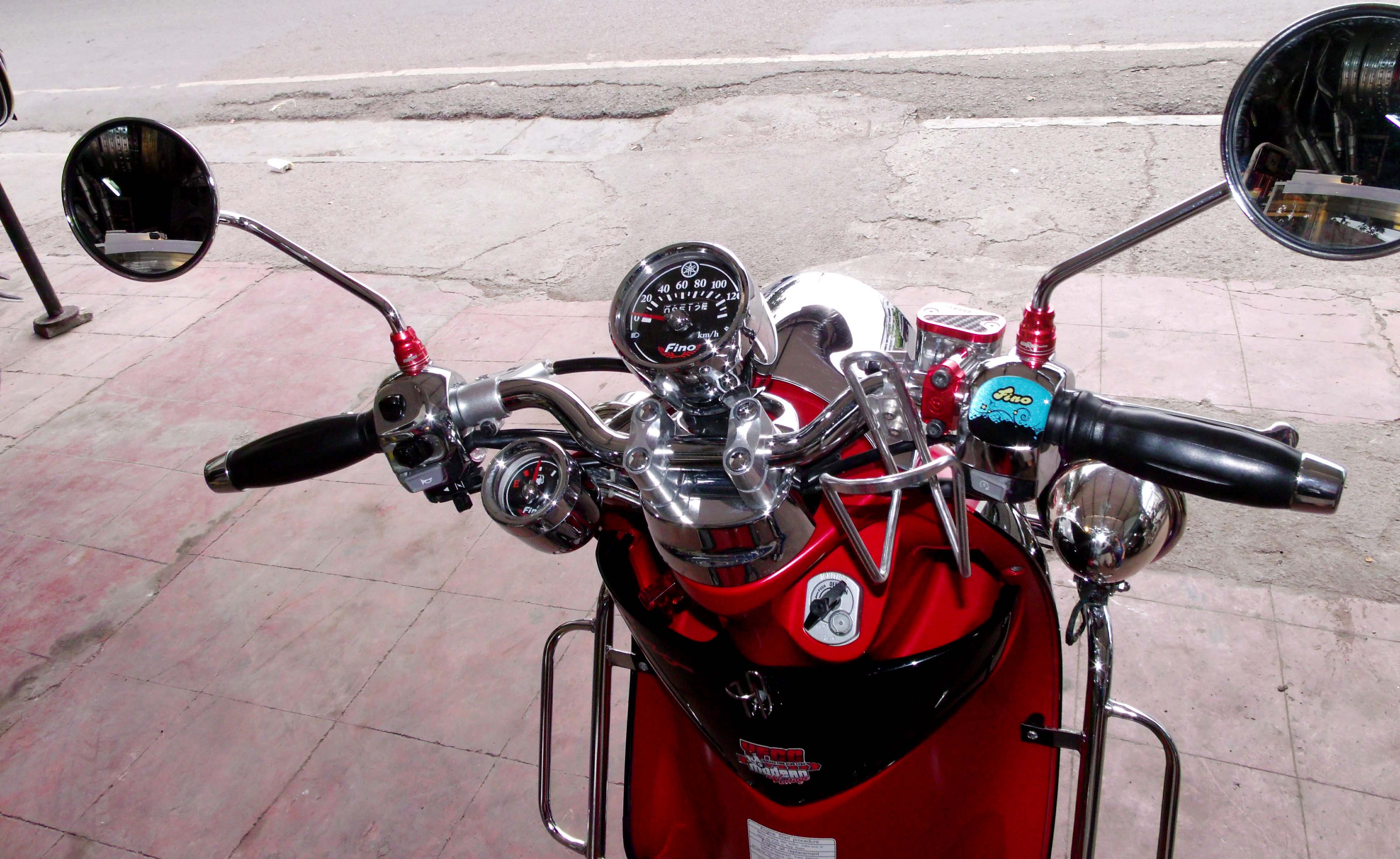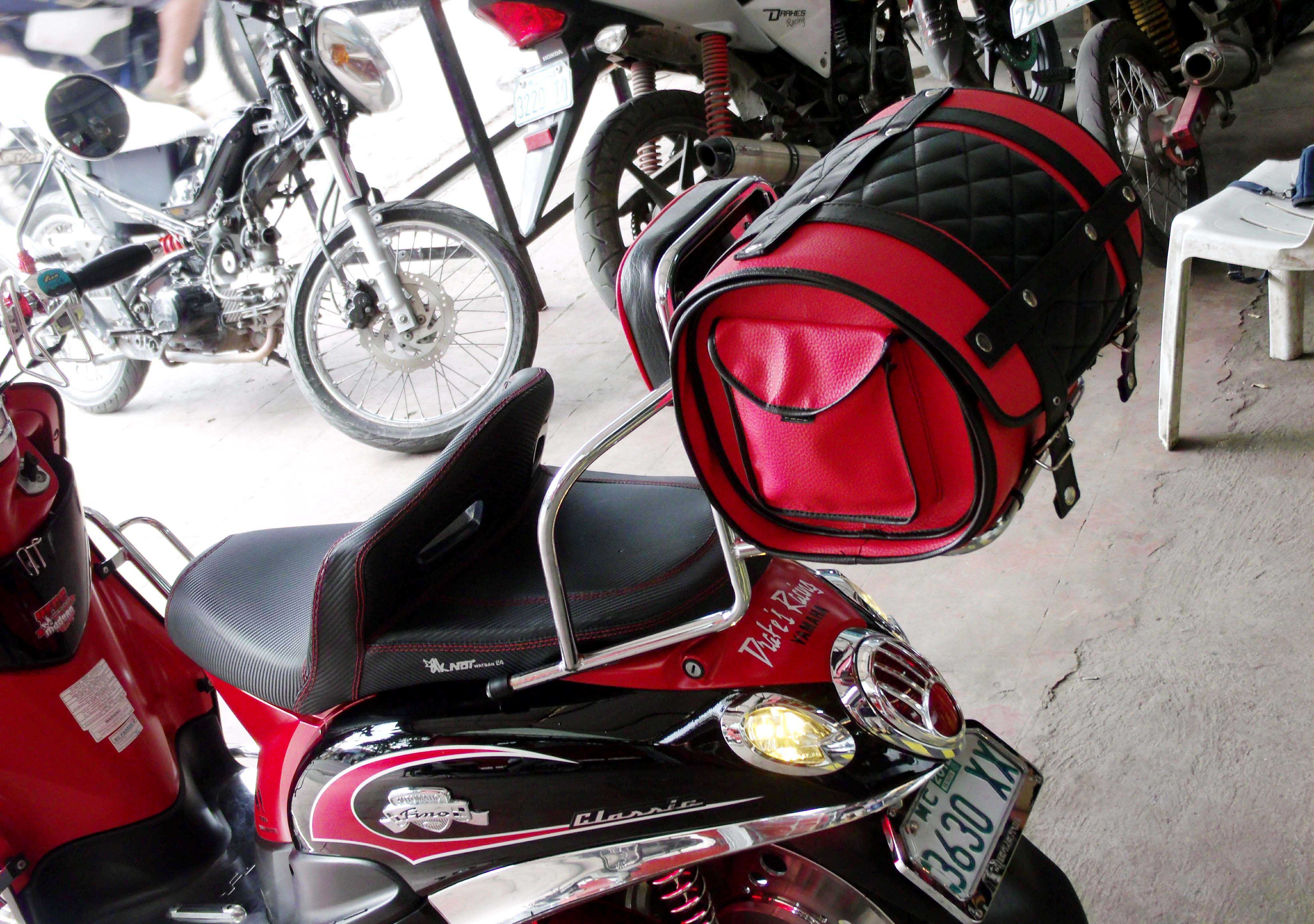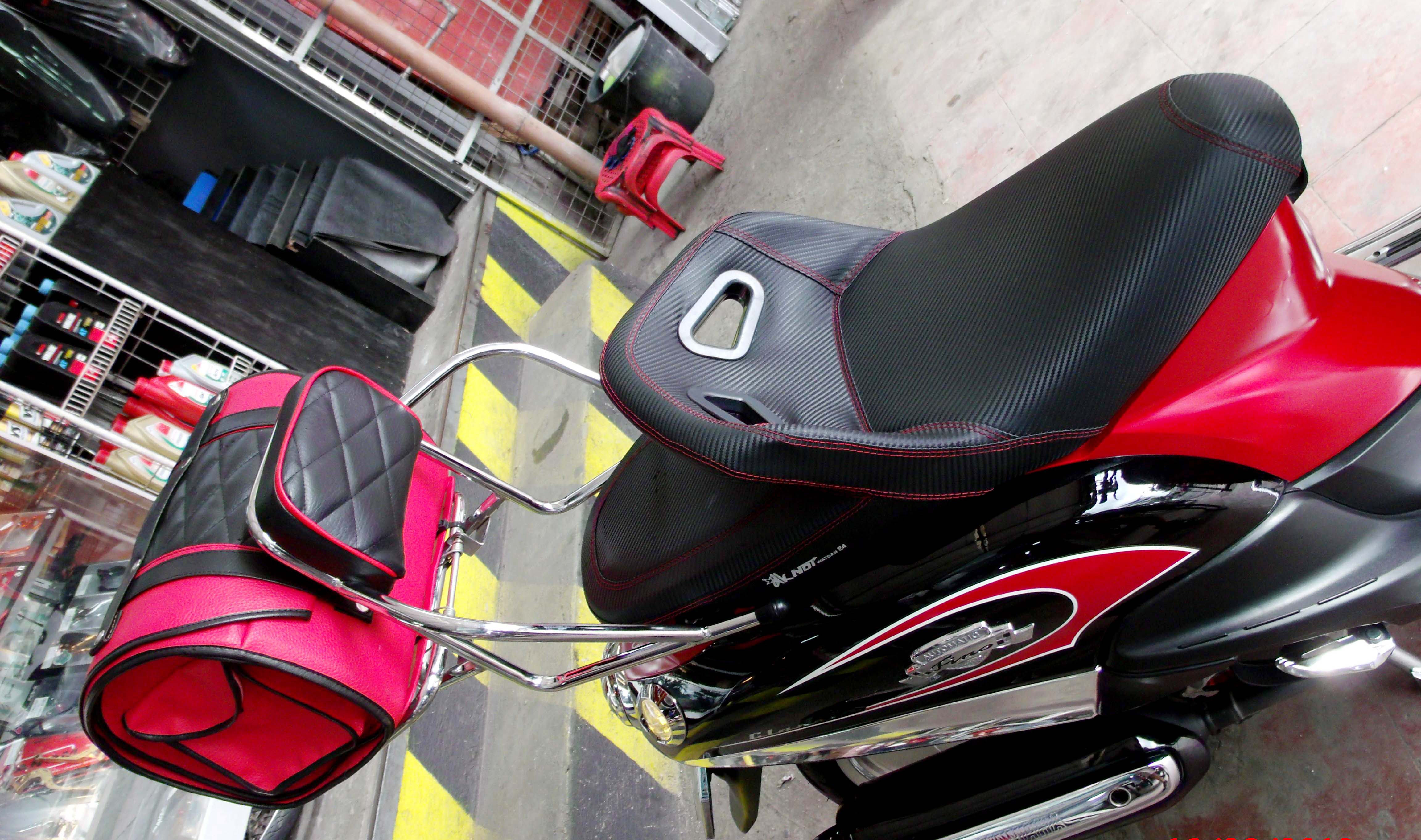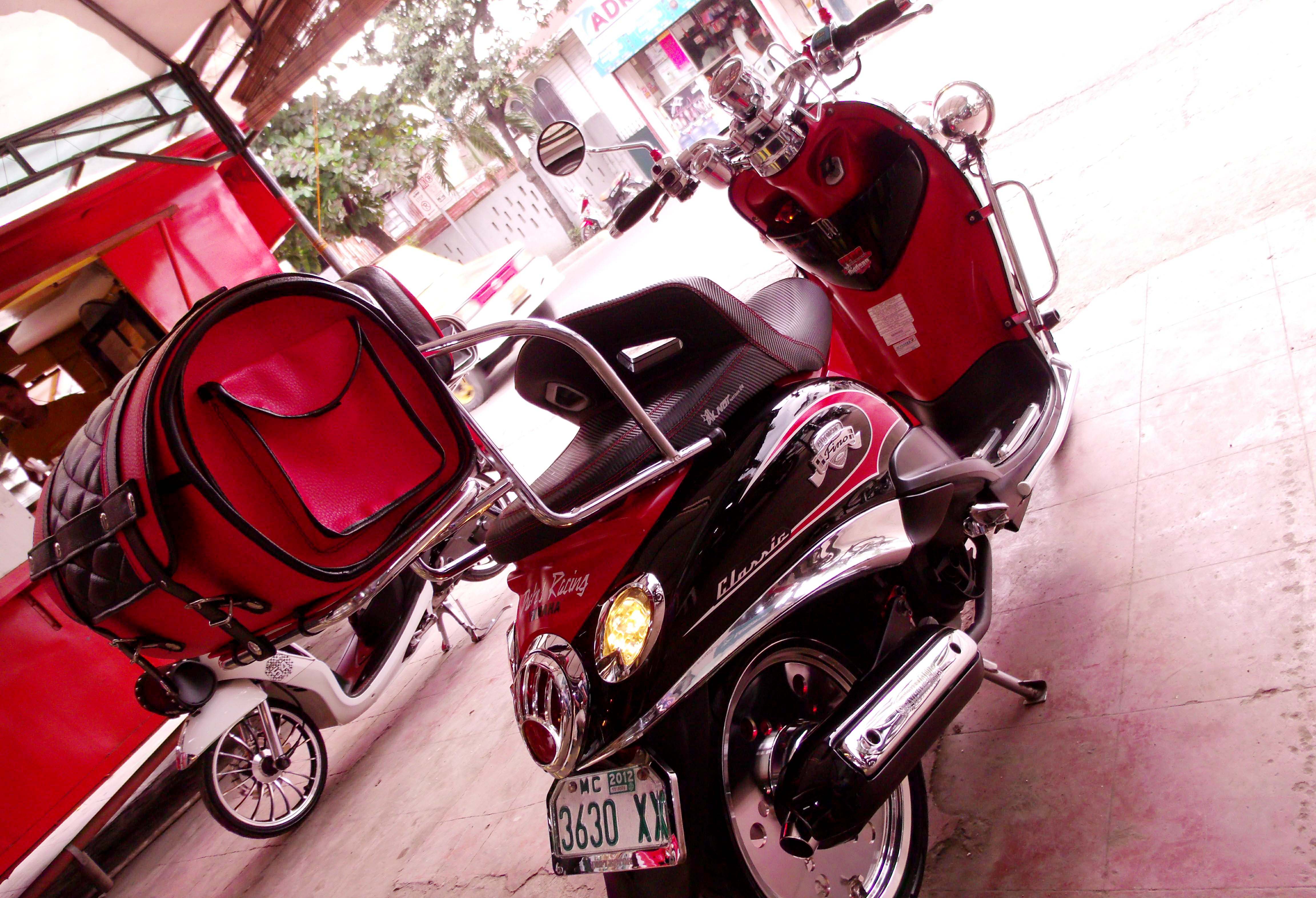 Drakes Motor Parts has been a steady fixture in the bike show scene in Cebu and has created a strong following from Fino enthusiasts all over the region. The shop specializes in the latest scooters parts and accessories as well as replacement parts. They also perform racing setup, repair, parts installation and overall modification for bike show purposes.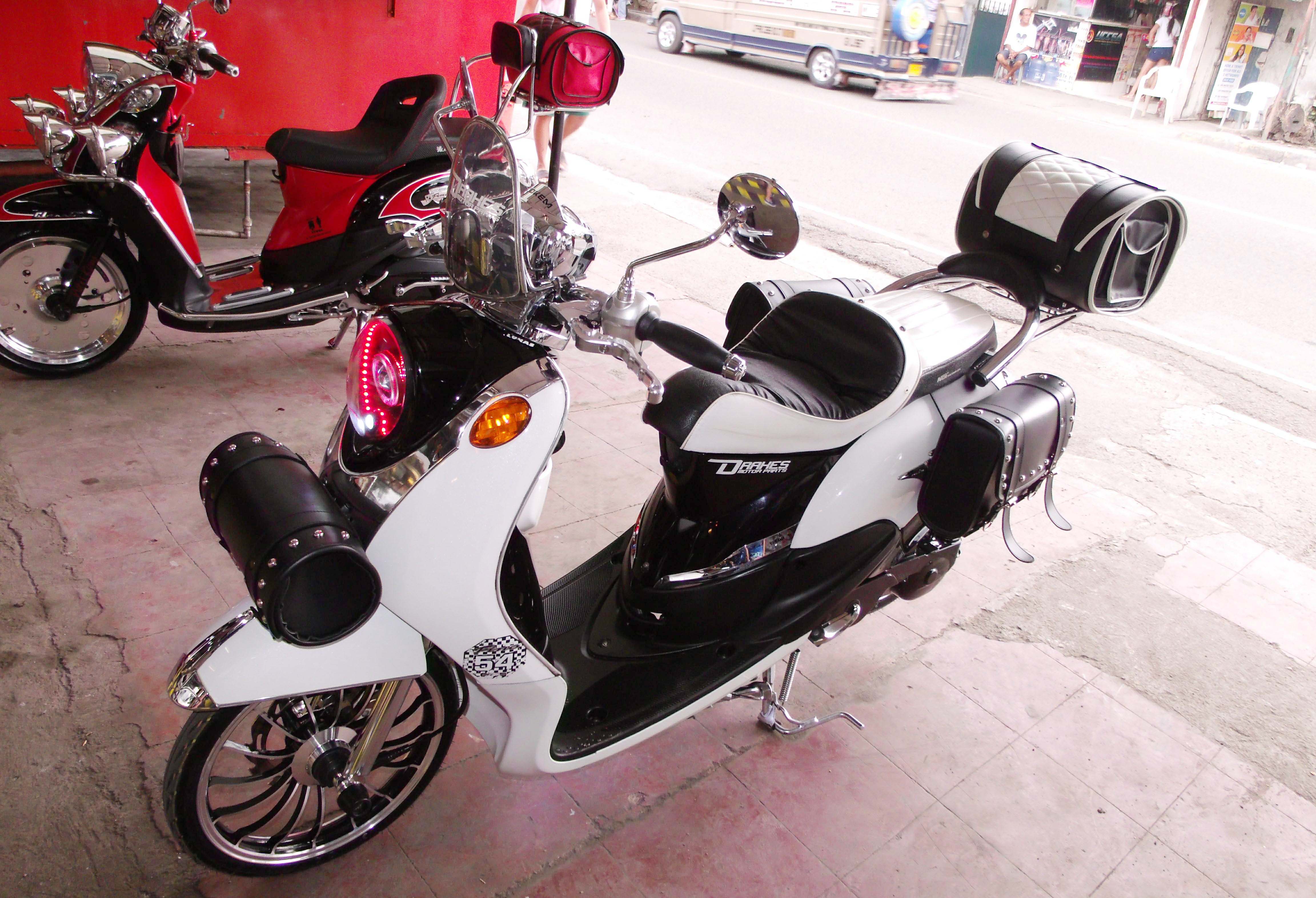 PARTS AND ACCESSORIES: White Fino
Brake levers
Windshield
Projector-type headlights
Front leather bag made in Thailand
Saddle bags made in Thailand
Rear storage bag made in Thailand
Rear carrier assembly
Custom-made classic leather seat
MP mags
V8 exhaust pipe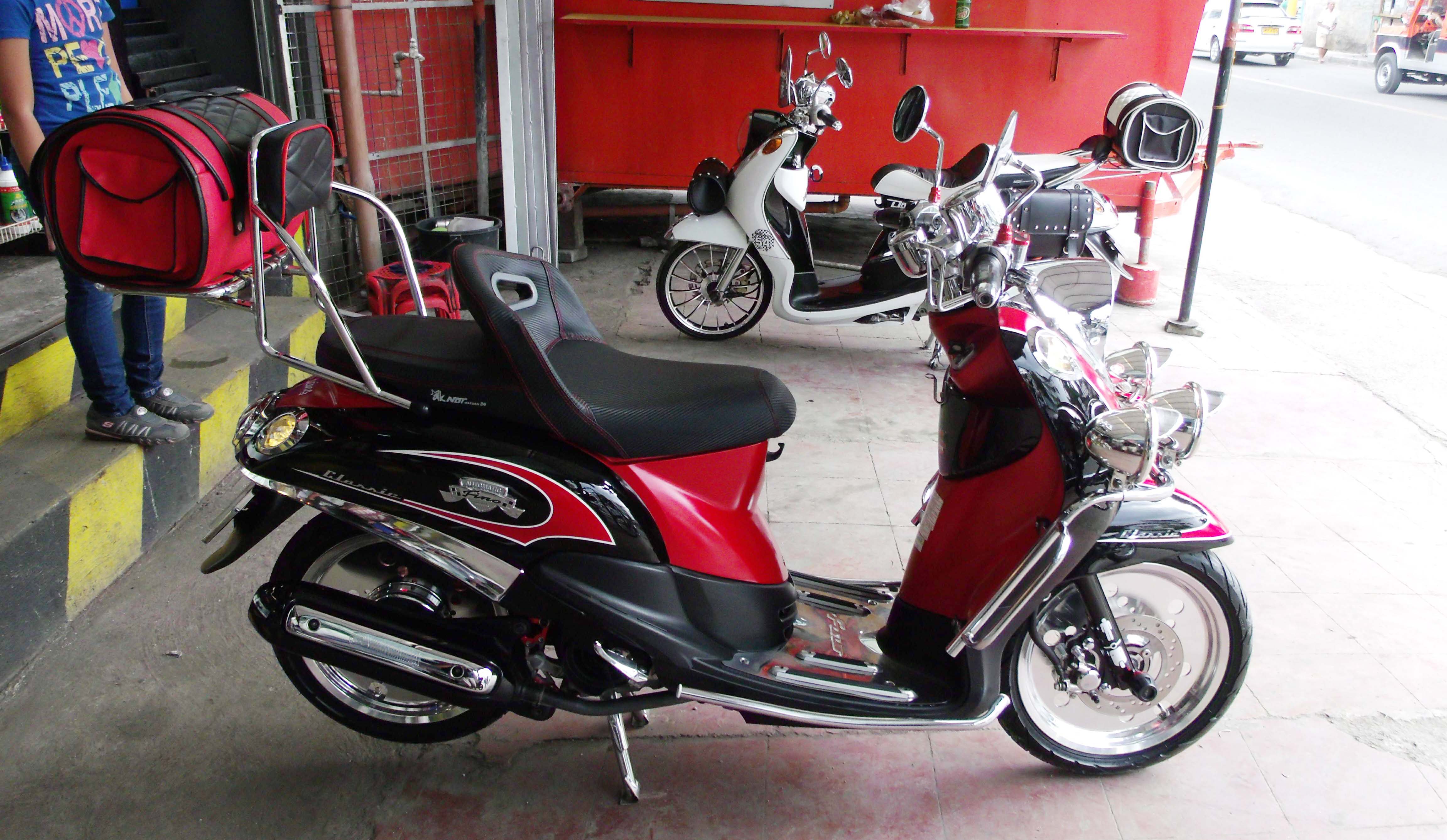 PARTS AND ACCESSORIES: Red Fino
Projector-type headlights
LED fog lamps made in Thailand
Racing Boy centerline mags
Vespa-look floorboard matting
Rear carrier with passenger backrest
Noi Watdan Recaro seats with lumbar support
Rear storage bag made in Thailand
Solute axle sliders
*This article was published in InsideRACING's  Volume 11 Number 10  2013 issue.