TJ Alberto Close To Top Ten On Australian Race Debut At The Bend
Date posted on May 6, 2019
Share this
TJ Alberto powered his Access Plus Racing Ducati Philippines Essenza Panigale V4 to a respectable eleventh position in the opening race of the second round of the Asia Road Racing 'ASB1000' Championship, held for the first time at The Bend Motorsport Park in Australia.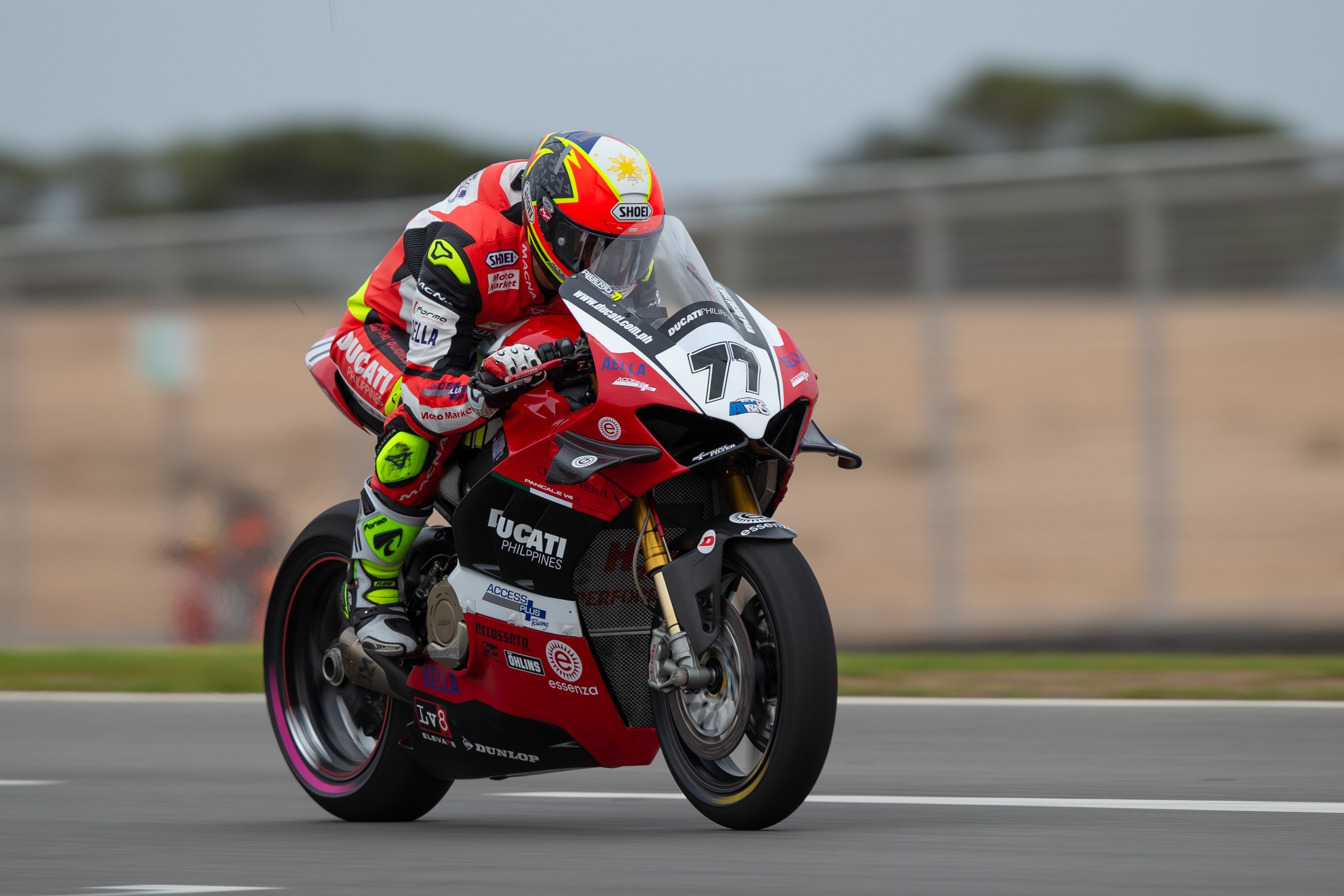 Located just over an hour from Adelaide in South Australia, The Bend provided a new challenge for the #77 rider who had never raced at the 4.9km venue before.
Improving throughout Free Practice, TJ went even faster in qualifying ahead of the opening twelve lap encounter on Saturday afternoon that saw him take the fight to his rivals from the start. He missed out on his third consecutive top ten finish by the narrowest of margins after an impressive fightback from a poor start.

Sunday's second race saw further improvements during the morning Warm Up providing the whole team with further optimism. Sadly, TJ's race was ended on the very first lap after he was taken out in the opening sequence of corners.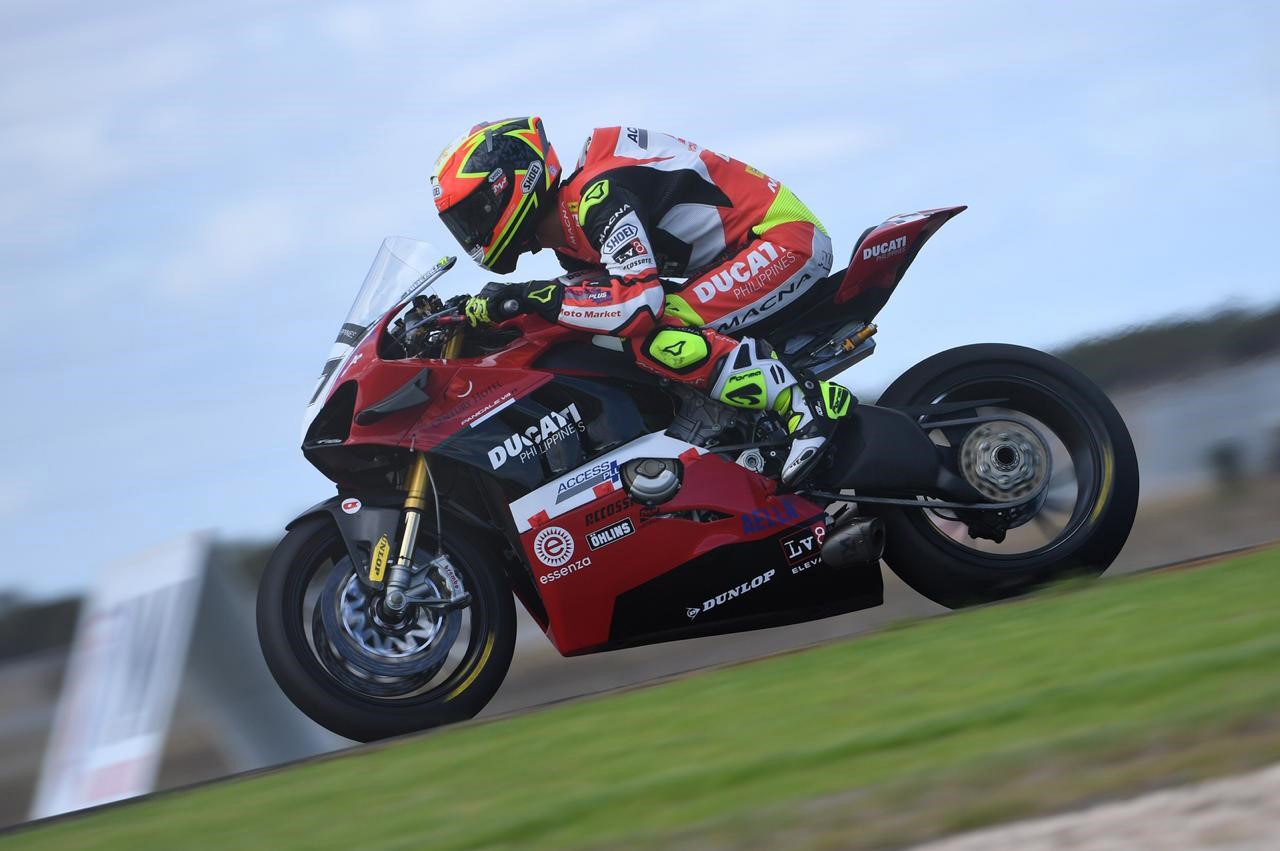 TJ Alberto: "I'm still working on my starts and unfortunately my race one start could have been better. After being almost lap at turn one I was able to gain four or five places quite quickly. I soon moved into the top ten and was catching the guy in ninth. I caught him and thought I would be able to pass him and set off after the battle ahead, but we had taken the best from our tyres and I started to fade in the last four laps, eventually finishing eleventh. I learned a lot and we are still fine tuning our set-up, so I was confident of a better race two especially after the times I was able to post in the warm up on Sunday morning. The conditions for race two were much cooler which suited us, so I was really looking forward to a good race but unfortunately coming into turn one another rider crashed in front of me and I had nowhere to go. I lost the front and crashed. That's racing and we have to pick ourselves up and move on to the next one. The positives are we made some big steps and I am really looking forward to Thailand."
For more information visit: www.tjalberto.com