Top 8 things we love about the original Yamaha NMAX
Date posted on August 1, 2020
Share this
Before we all say goodbye to a great scooter, let us tell you why so many Pinoy fell in love with the first NMAX.
Since its introduction in late 2015, Yamaha's original NMAX has been a runaway success. There was a big waiting time if you want one even after more than a year of its release in the market.
It created its own new scooter segment – the small premium or the mini-maxi .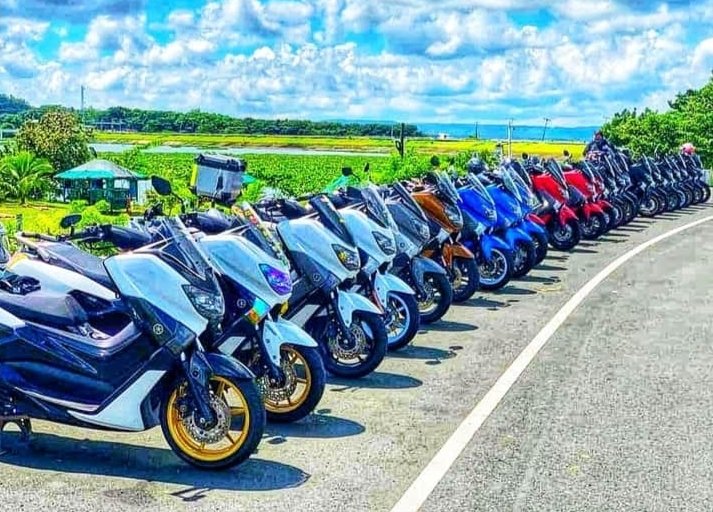 Filipinos voted with their wallets and the result was both a strong market penetration of the Yamaha brand in the mature rider market as well as great customer retention because it offered an excellent upgrade for its fiercely loyal small scooter owners. In fact, it unseated the Mio as the brand's most liked model.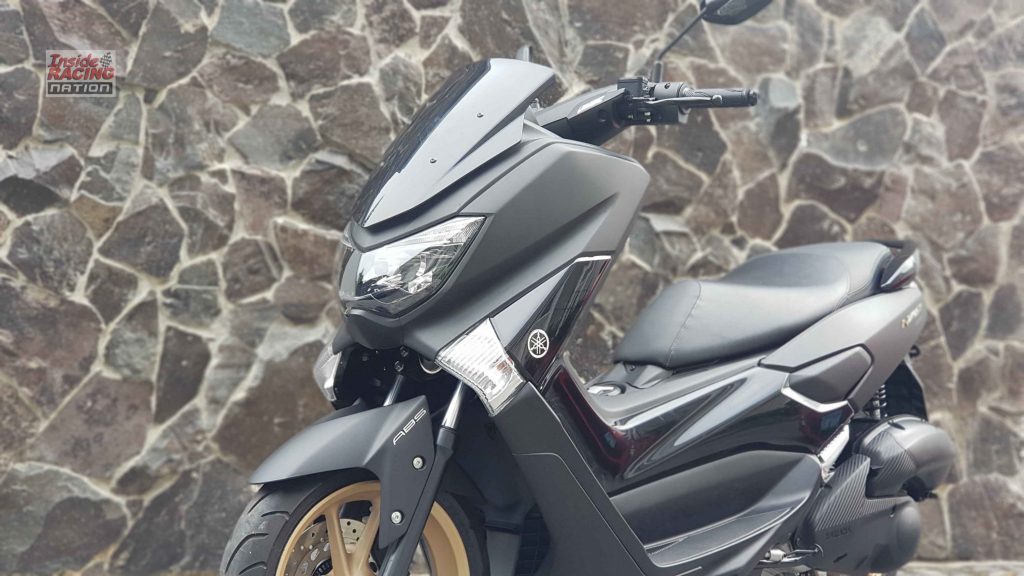 The formula was so succesful that Yamaha Philippines only made minimal upgrades to the NMAX during the almost five years that it was in the market. They were careful not to ruin a very good formula. Who could blame them?

The market is now buzzing with the impending release of the 2020 model. Pictures, specs, prices and even color availability are already leaked by the dealers themselves and only the official digital launch of Yamaha is missing.

But before all that, let's enumerate the good things Pinoy riders loved about the outgoing original model.

1. Handling Comfort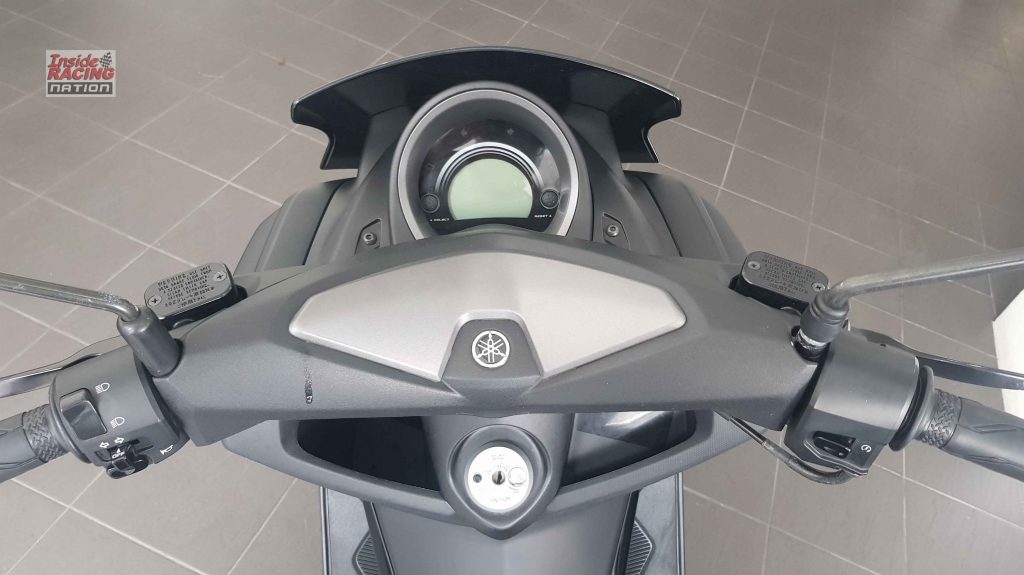 The original NMAX's biggest asset was its comfortable handling. It offered a wider handle bar with a more relaxed back sweep and close to the rider ergonomics, unlike those of the smaller sub-125cc models with the narrower and relatively flatter bars.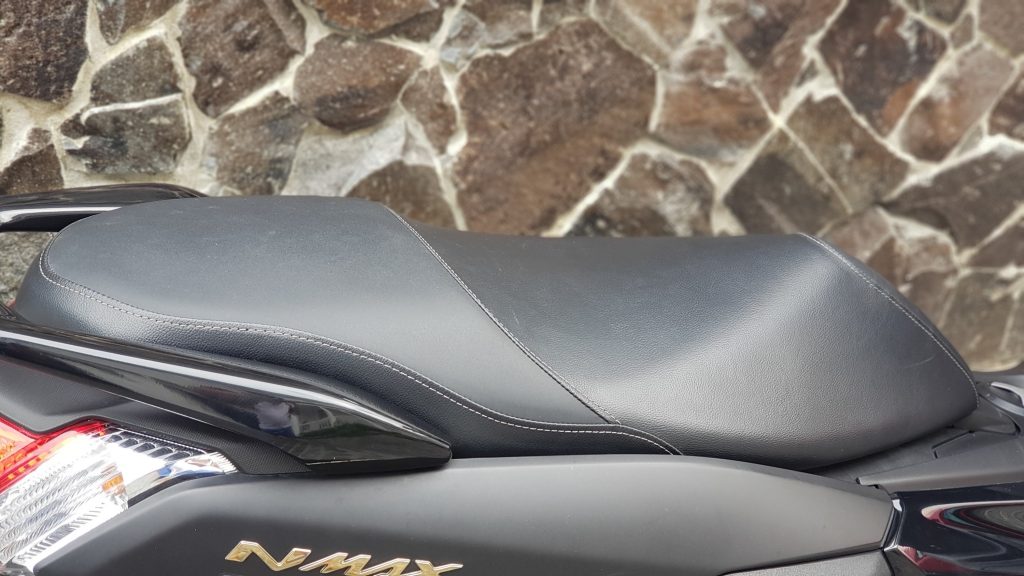 It has a very low (765mm) and wide seat that pampers your bottom. Meanwhile, the wide tires offer a good feeling of traction and stability over normal rutted roads that you find all over the Philippines. These gave more rider confidence compared to the narrow 14 inch tires of the smaller scooters.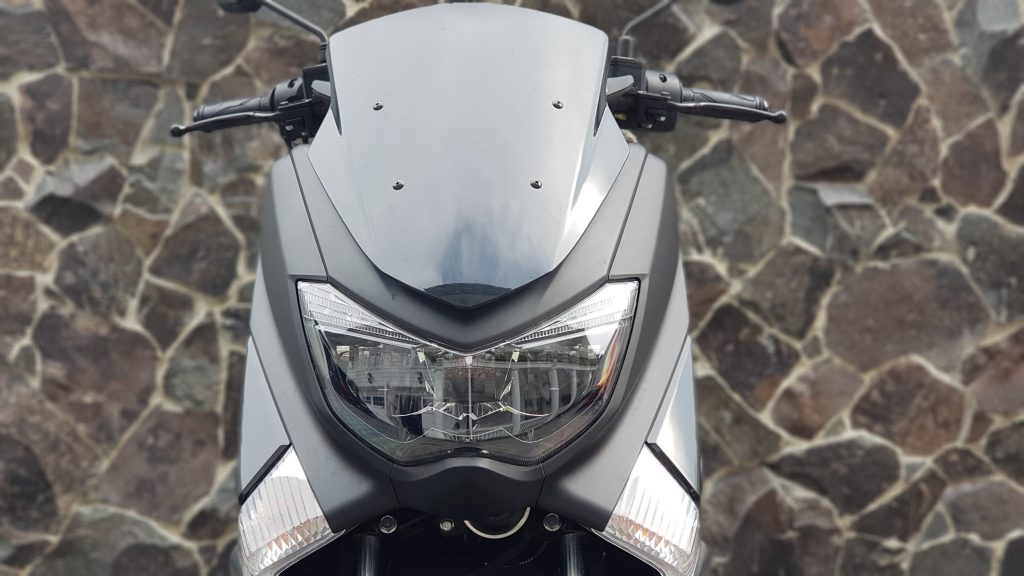 Also, it is just big and heavy (136kgs) enough to feel more secure and more comfortable than the smaller scooter, yet still just narrow and nimble enough for you to manuever easily and filter your way in heavy traffic. In fact, the handling is still considered fun and sporty. The "N" in MAX actually stands for "Nimble".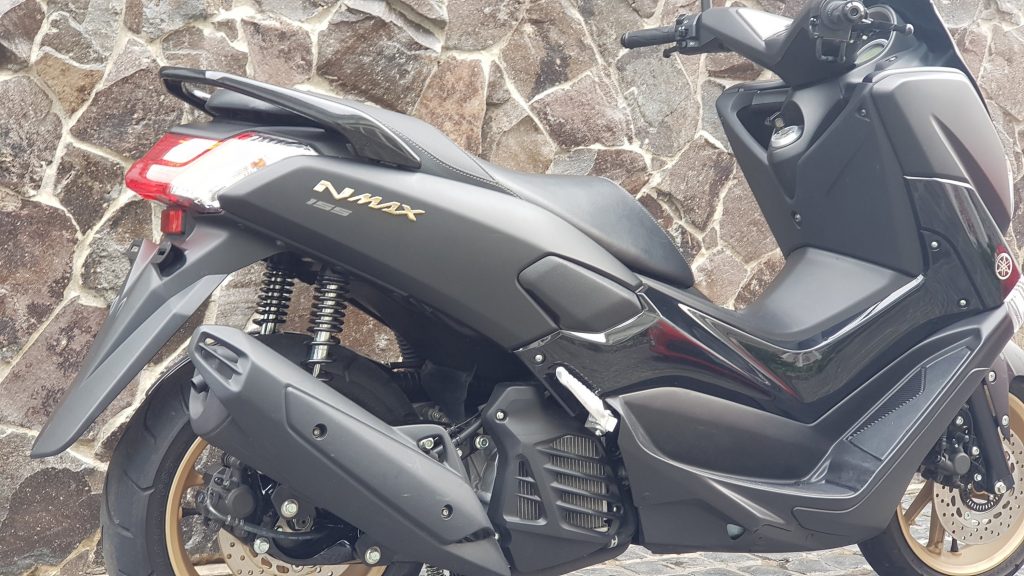 Ride comfort, however is a different matter, and very subjective. It depends on how heavy you are or if you have a back ride. Some would find it harsh while some find it ok. This was not a big issue since the owners cannot resist the urge to upgrade the rear shocks anyway.

2. Mature and Luxurious Styling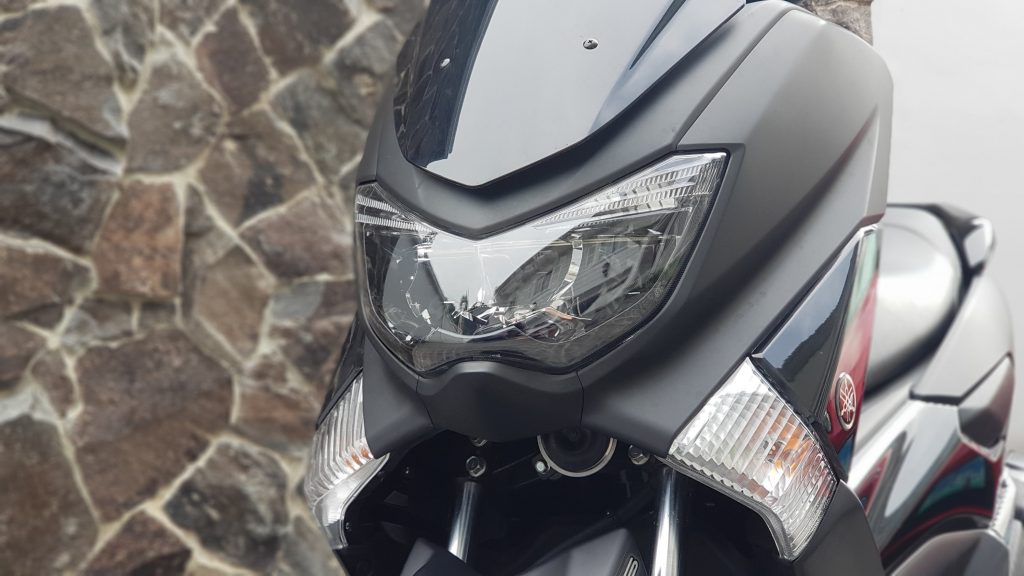 When we first saw it in Baguio late 2015 during a media event we were actually surprised by its looks apart from its larger size.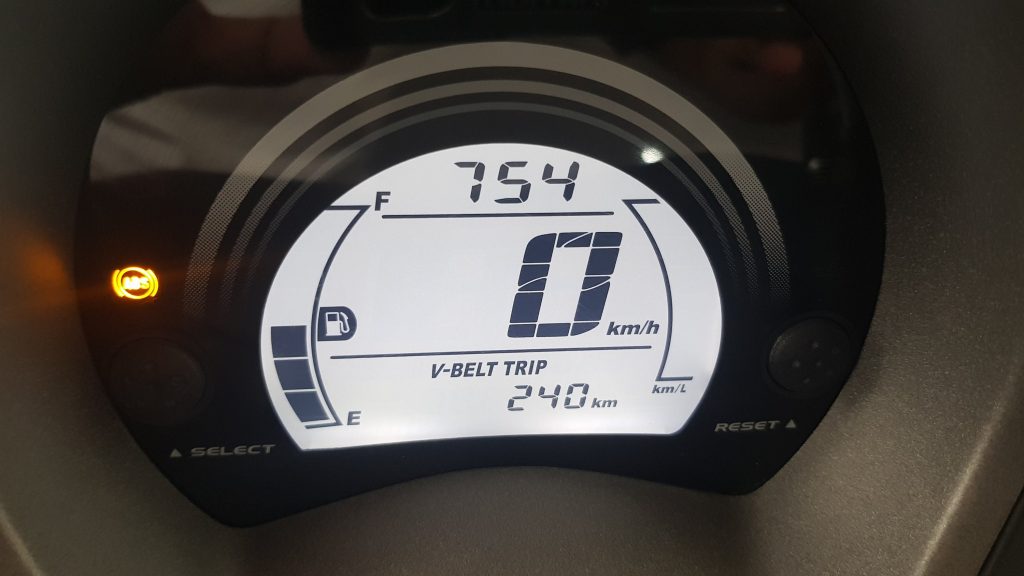 The elegant shape, the floor tunnel, the solid colors, and the round all LCD dash were a step away from Yamaha's usual colorful offerings with sporty sticker designs with simple analog gauges and flat floorboards.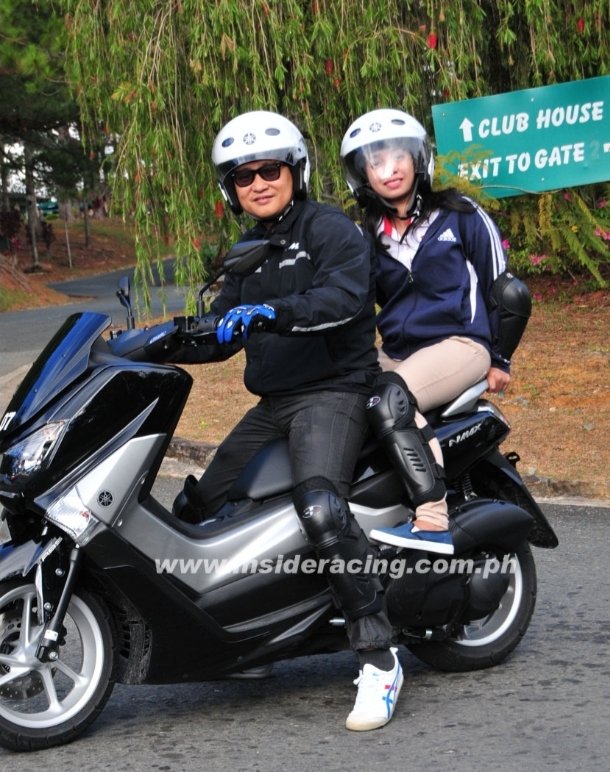 The NMAX was offered in two elegant solid colors in glossy black or matte champagne with silver contrast, and pleasantly, with zero stickers.

It looked more expensive and more mature than any of the Mio models. We believed then that it will attract experienced riders with mature and refined taste for style.
"Refined and sophisticated, the new premium," was our headline when our review came out in early 2016.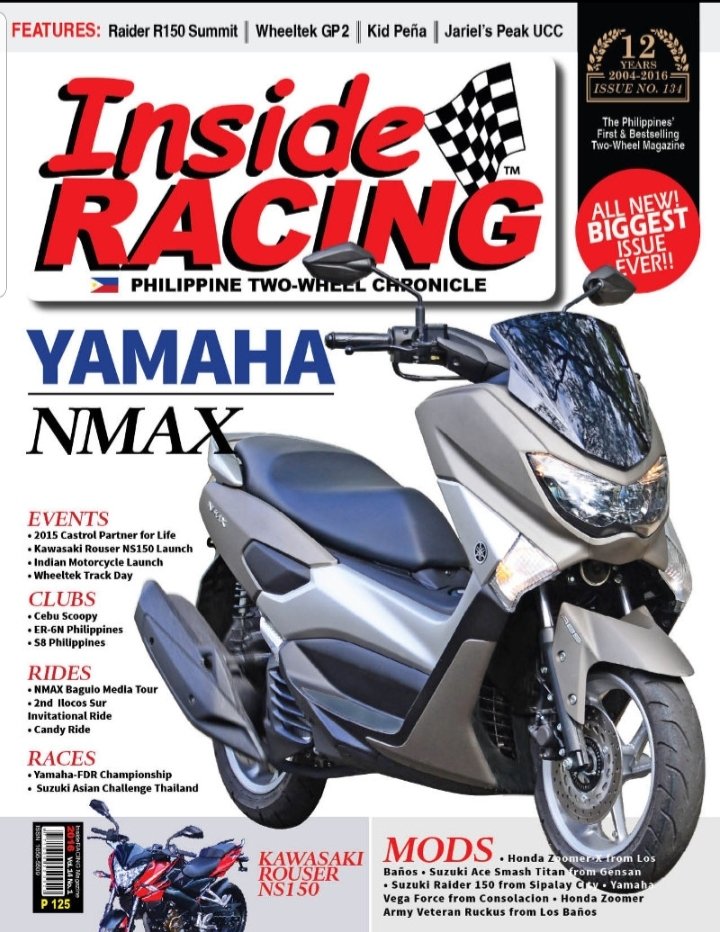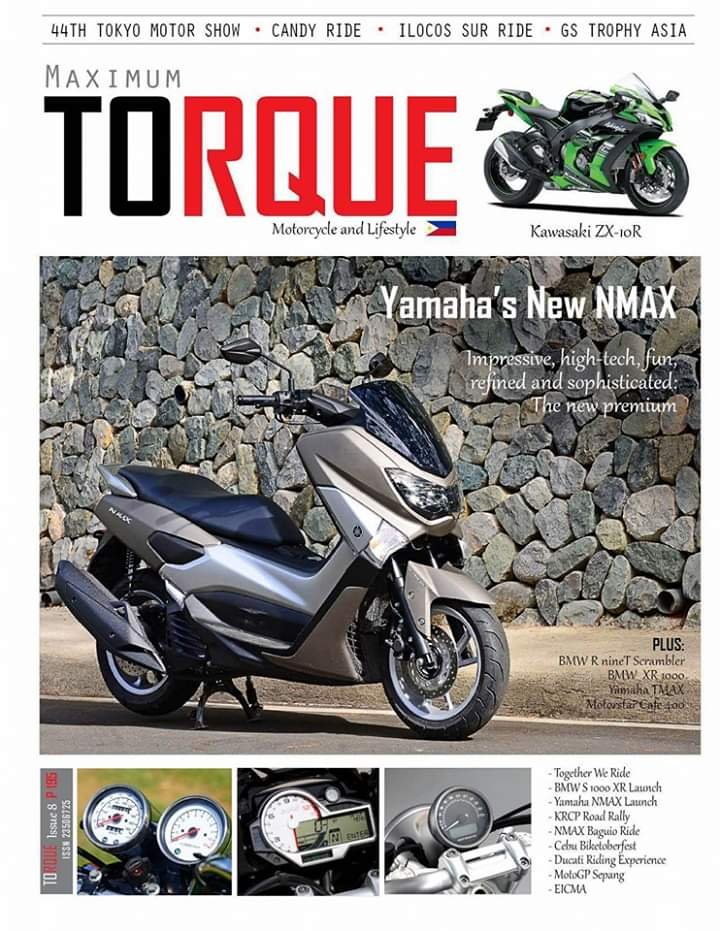 3. Strong, Efficient and Refined Engine
The 2016 NMAX presented many first technologies for Yamaha's scooter range in the Philippines.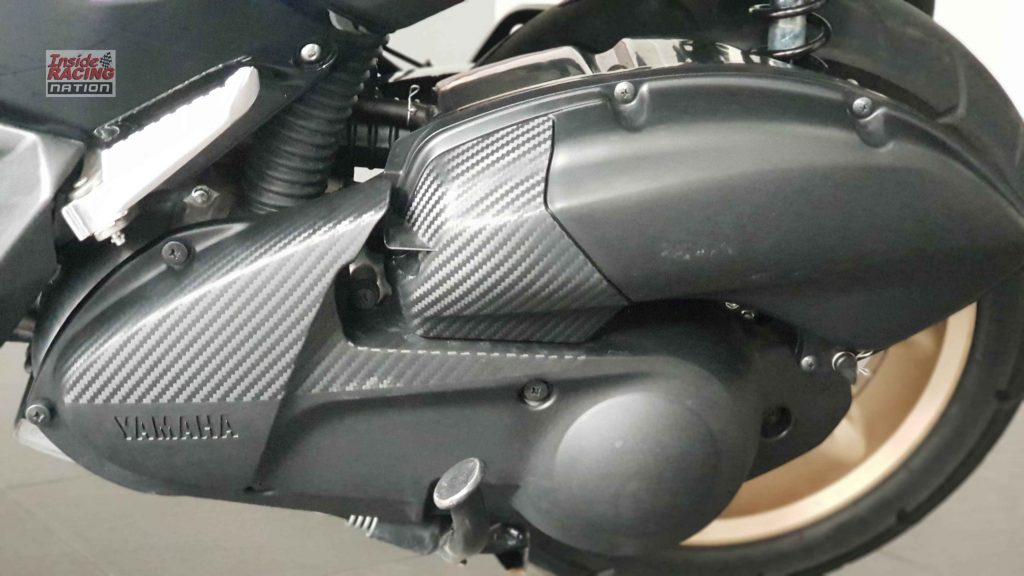 Not only was it big at 155cc, it was also the first scooter to get Liquid Cooling, Electronic Fuel injection (EFI),Variable Valve Actuation technology (VVA) and Yamaha's Blue Core principle of extracting more power with less fuel.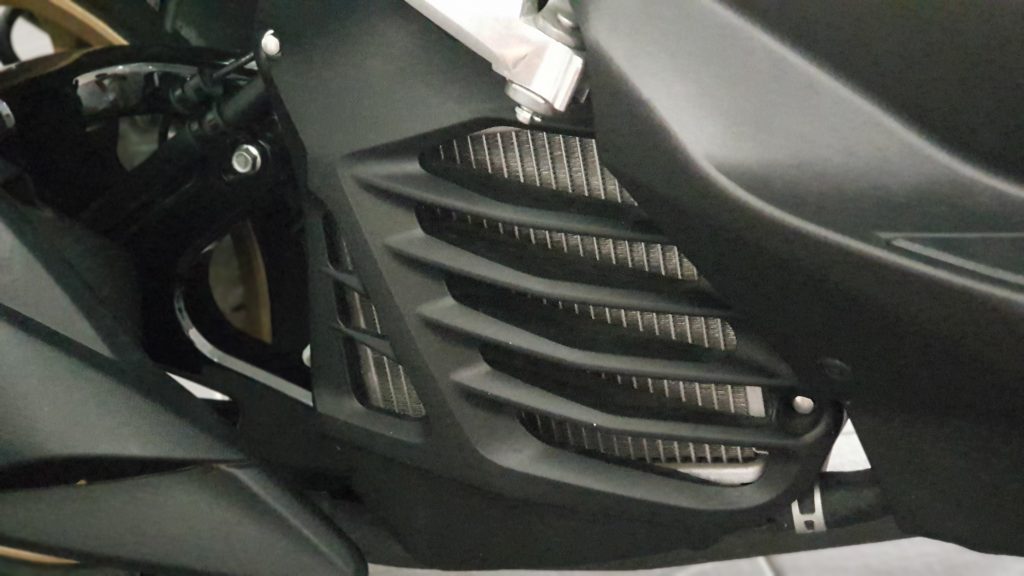 It was rated at 15bhp at 8000 rpm with a torque of 11 lb ft at 6000 rpm. It gave a strong and very refined performance with just enough power to briskly accelerate in and out of traffic and make you feel faster than all sub 125cc scooters.


4. Standard Anti Lock Brake System

The 2016 NMAX was also the first scooter below 200cc that offered Anti-lock Braking System (ABS) as standard equipment.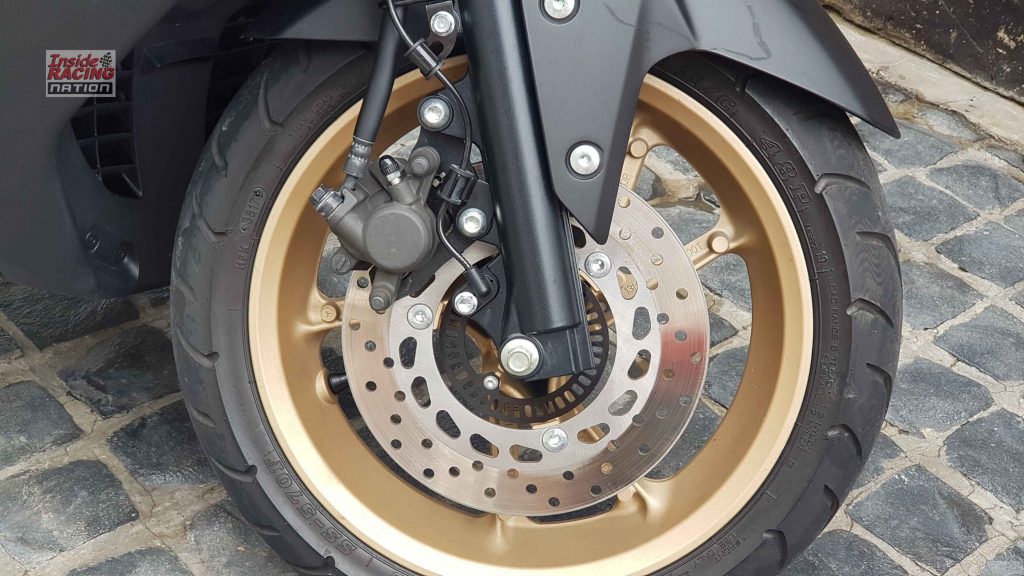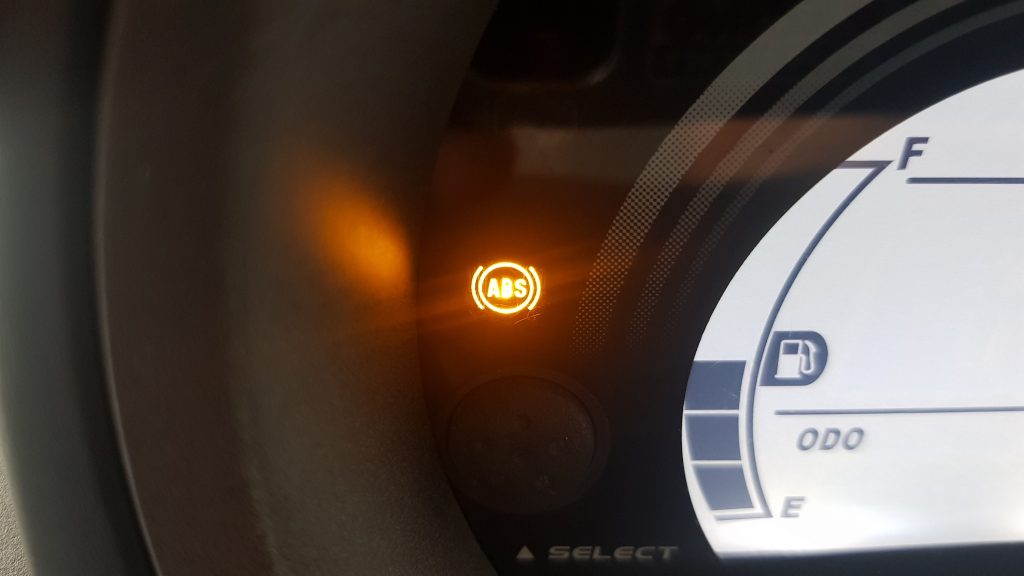 A welcome addition for safety since it will be the first time that most of the riders will be using a more powerful and slightly heavier scooter. No doubt, it has made many riders a believer of the safety benefits of ABS.

5. Practial and Easy to Daily ride

The NMAX level of practicality is higher than that of the smaller scooters. It's underseat storage is spacious and can actually fit a full face helmet with room to spare.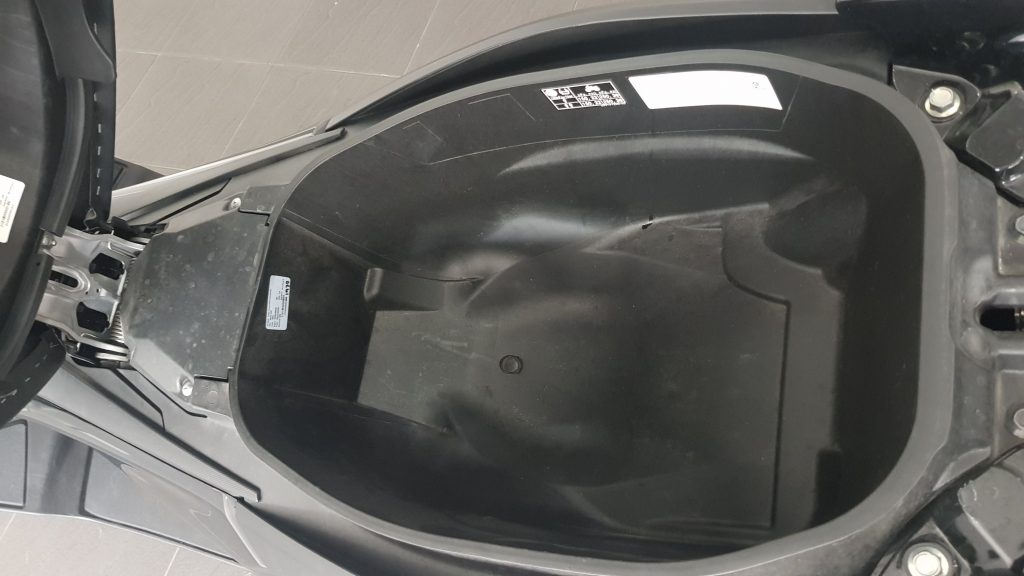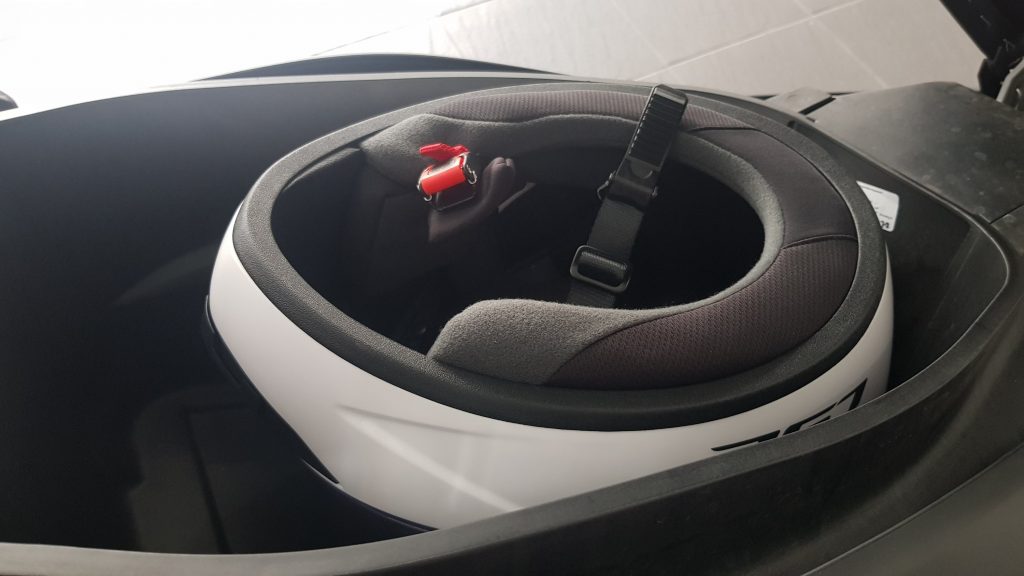 The front console cubby hole is deep and secure. It is very convenient to place your mobile phone or water bottle inside during long rides.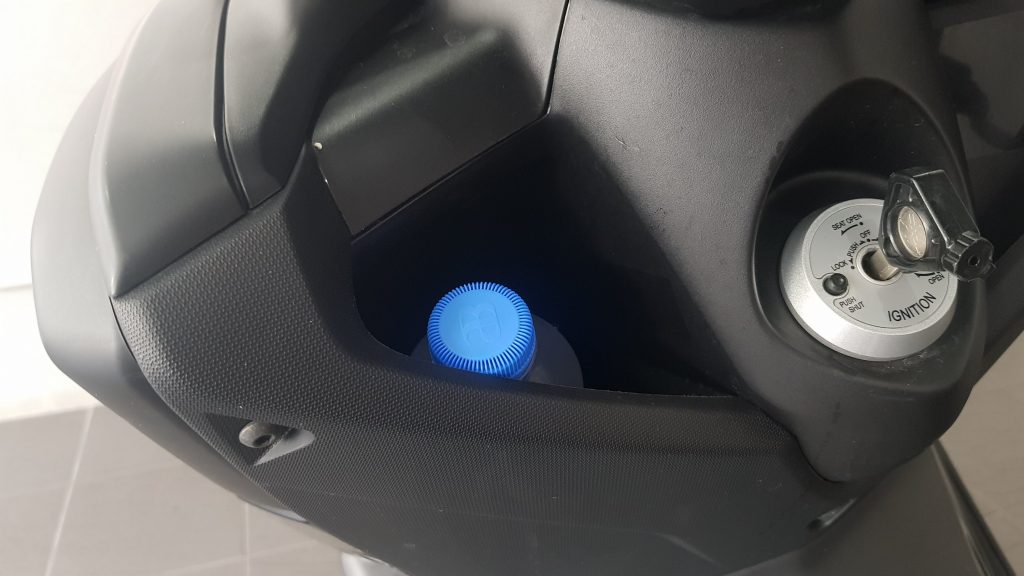 The center tunnel is low enough not to be intrusive when swinging a leg over and wide enough to place a bag over it without cramming your legspace or affecting yout steering.

The NMAX actually does not suffer any carrying capacity over the flat floorboard. Even without a rear cargo box, the NMAX can easuly be used daily for utility.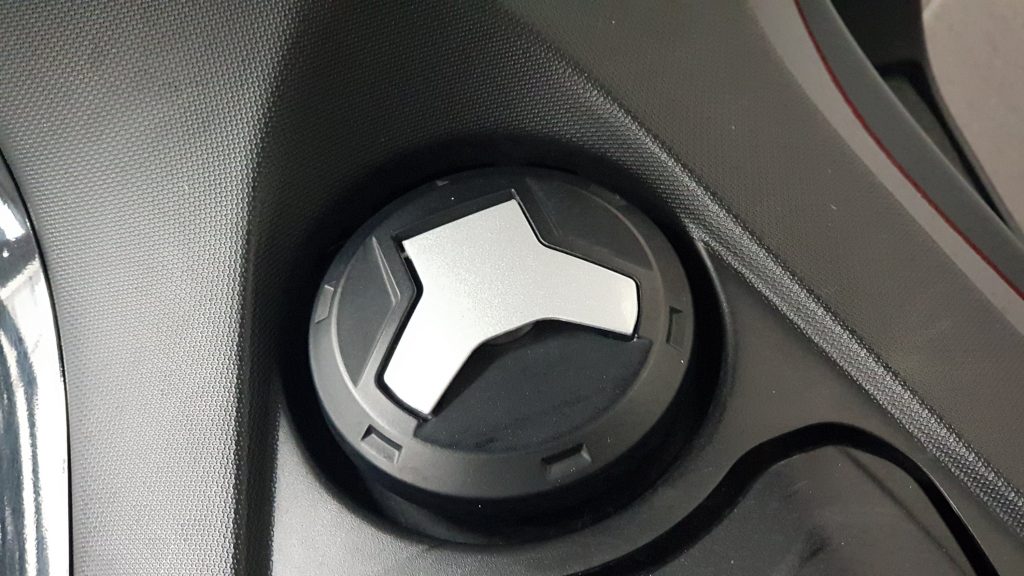 The fuel lid located outside the seat allows you to conveniently refuel without getting off your seat to open the compartment unlike in smaller scooters.

It also has better wind protection because of the half windshield and body panels that shields your legs. This will lead to reduction in rider fatigue during long rides.

Lastly, despite its size and weight, the center stand is easy to use.

6. Versatile

The NMAX's versatility allow it be used for sporty riding or for comfortable cruising for two.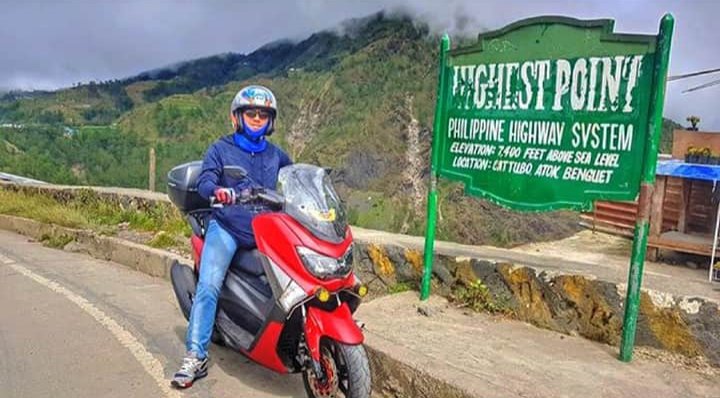 That is why there are die hard sports group that are diferent from the touring groups. The NMAX can excel in both types of riding.
It has the right balance of power, handling, comfort and size.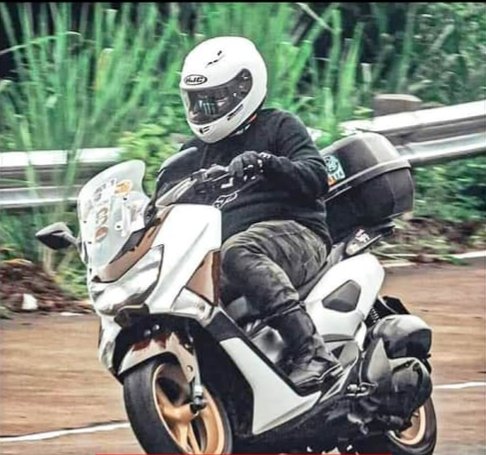 You can easily find an NMAX ridden aggressively along twisty backroads or loaded up for a multiday touring to far flung places in the Philippines.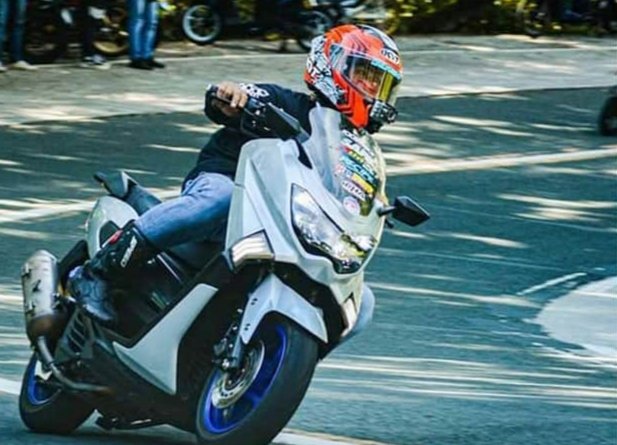 7. Acessories and engine mods

The savvy enthusiasts who cannot help themselves from enhancing or modding their NMAX were not be dissappointed either.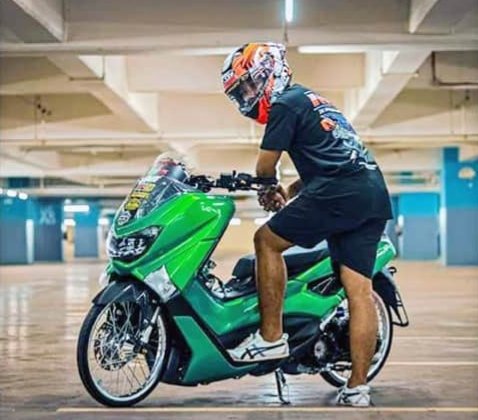 There are now a lot of aftermarket parts and accessories for the NMAX whether for aesthetics, engine performance, handling or touring.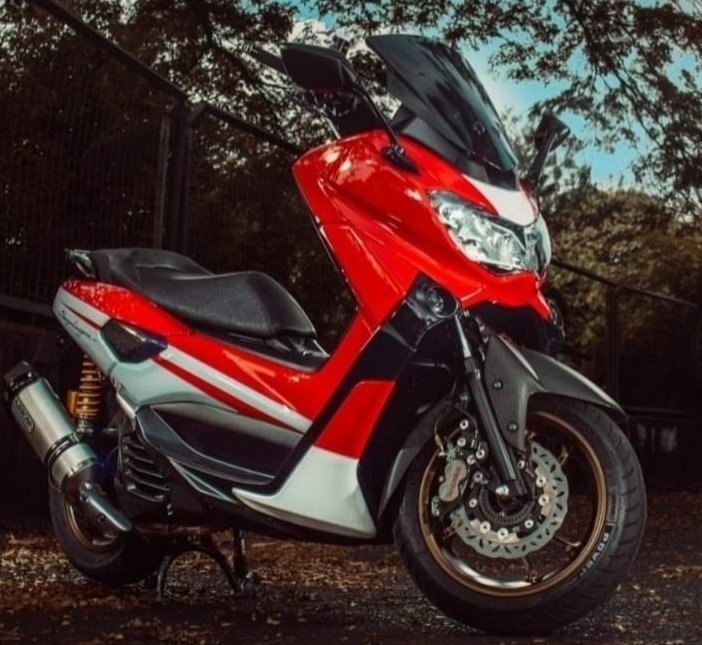 Most major after market brands in fact now carry products that are specific for the NMAX from tuned exhaust pipes, grippy tires, bore up kits, transmission kits, windshields, topboxes, saddlebags, auxillary lights, levers, HID lamps etc.

8. Value for Money

For only P119,000, the outgoing NMAX offers a lot. Its 155cc engine and ABS alone more than justify the price.

Interestingly, the new 2020 model basically retains all of these good points. The styling is minimally tweaked and enhanced while the equipment level is the same. For those who have the original one or cannot wait for the 2020 need not feel bad.

Yamaha did a famous Porsche 911 type of upgrade (subtle) because, like the car, the original is already almost perfect!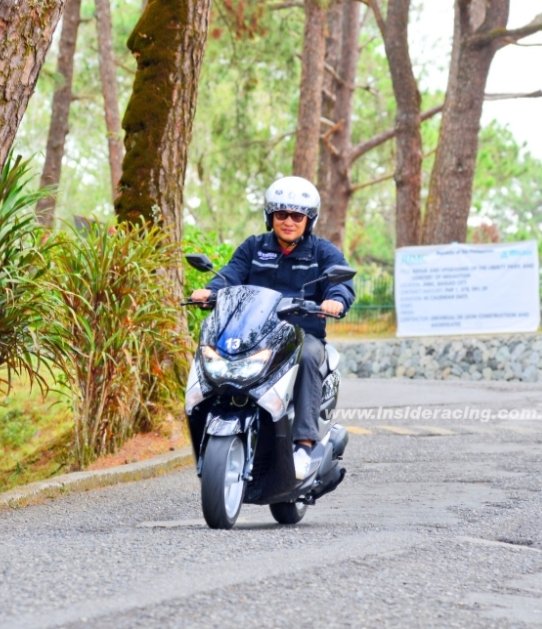 Prices and Colors
2019 Yamaha NMAX with ABS
SRP P119,000
Midnight Black, Gun Metal Gray and Blue
2019 Yamaha NMAX Standard
SRP P109,000
Midnight Black, Gun Metal Gray and Blue
For specifications click here:
Thank you for visiting insideracing.com.ph. You may express your thought below through the comment section. You may also follow us on Facebook, on Instagram @Insideracingnation or on our YouTube channel.