Touching Lives through Suzuki Helps, Aids and REbuilds Balik Eskwela Charity Ride
Date posted on July 1, 2019
Share this
May and June were extra busy months for Team Suzuki riders as they were filled with charity rides simultaneously happening to help thousands returning underprivileged students of various parts of Central and Southern Luzon. Suzuki takes pride in this advocacy of its riders to spearhead this kind of activities independently. Charity rides are a customary part of Suzuki riders' clubs calendar and mostly they are scheduled during back-to-school and Christmas seasons.
A total of 190 riders participated in 7 different charity rides reaching the far flung towns in the provinces of Laguna, Quezon, Mindoro, Bataan and Zambales serving over 1,100 indigenous and underprivileged students. Through the Suzuki Helps, Aids and Rebuilds (SHARE) program, Suzuki Philippines contributed with drawstring bags, notebooks and pencils for the upcoming school year. The Suzuki riders' clubs sealed the experience with additional school supplies, books and uniforms and even added snacks and fun games serving as a fellowship activity with the kids, teachers and parents.
This series of charity rides are just some of the documented ones by Team Suzuki and there are a lot more going around the country doing this advocacy – activity that Suzuki riders are committed to do. Always something to be proud of as part of a community who works and rides with a heart – one Team Suzuki who Helps, Aids and Rebuilds (SHARE), one Team Suzuki who ride to share.
If your Suzuki Club is having the same activity or you are planning to do one, please contact Suzuki Club Relations at 09178681079, or send a PM at facebook.com/suzukimotorcyclesphilippines.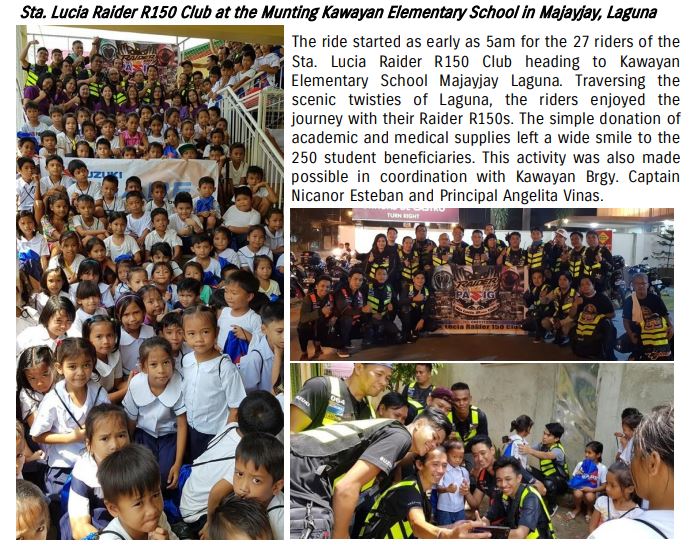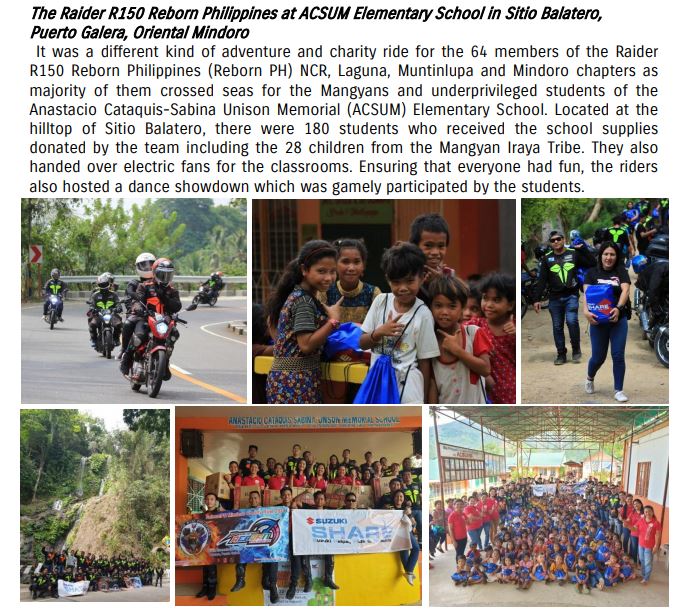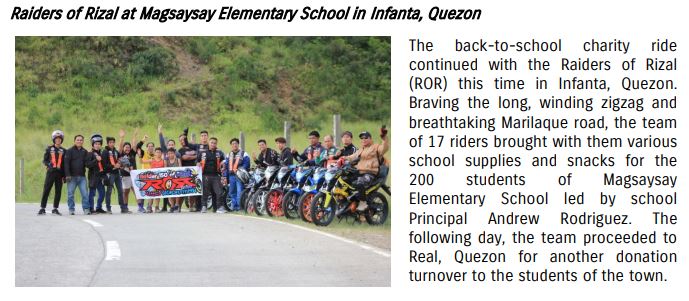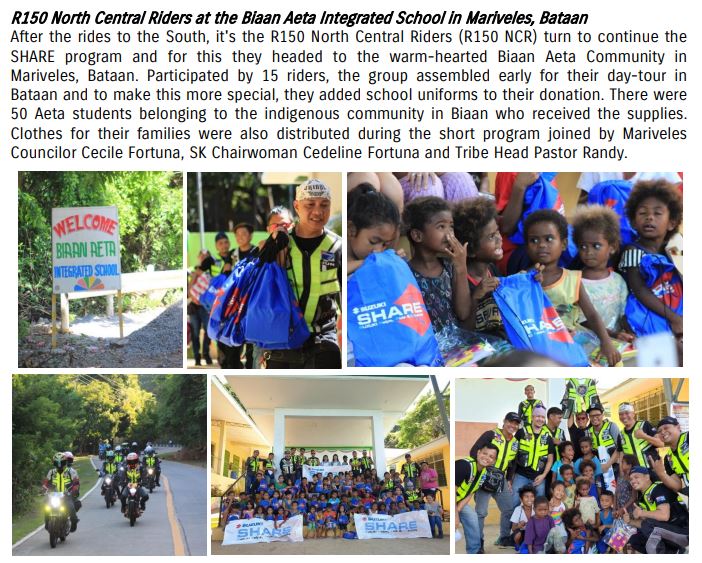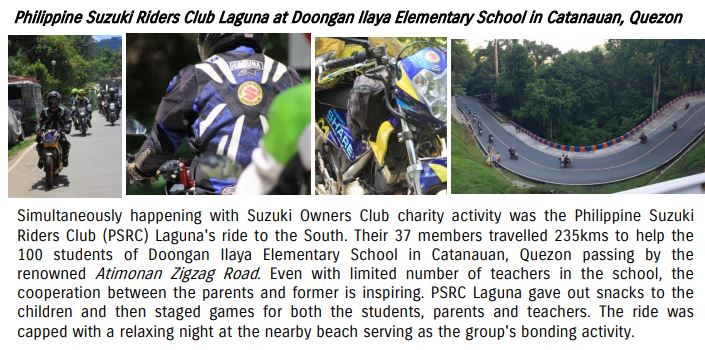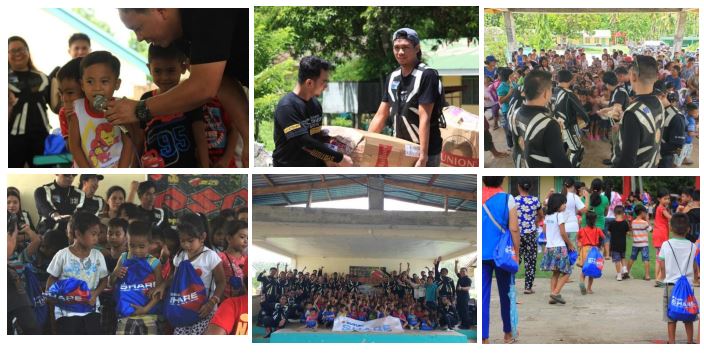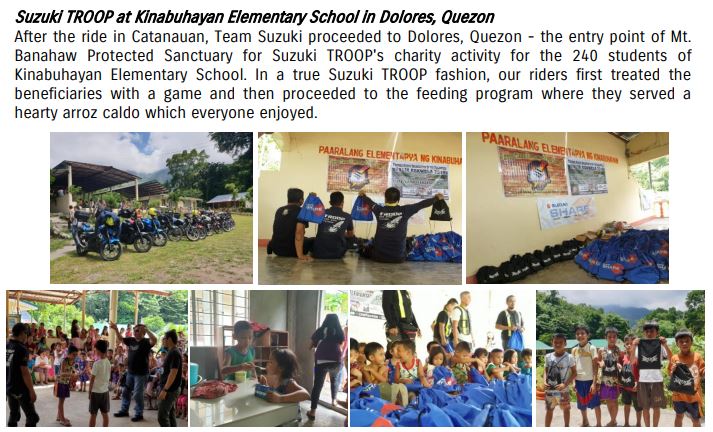 Words and Photos by Suzuki Philippines