TRB did not order Skyway Stage 3 Closure
Date posted on March 16, 2021
Share this
From TRB PRESS STATEMENT
16 March 2021

This is to inform the public that the Toll Regulatory Board (TRB) DID NOT ISSUE a decision or directive ordering the indefinite closure of the Skyway Stage 3 starting 5 p.m. of 16 March 2021.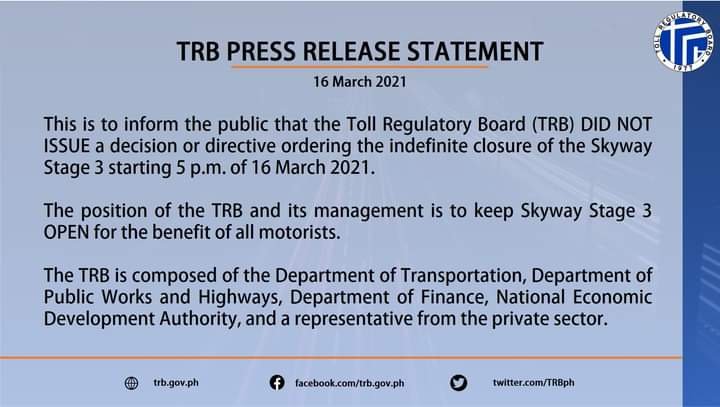 The position of the TRB and its management is to keep Skyway Stage 3 OPEN for the benefit of all motorists.

The TRB is composed of the Department of Transportation, Department of Public Works and Highways, Department of Finance, National Economic Development Authority, and a representative from the private sector.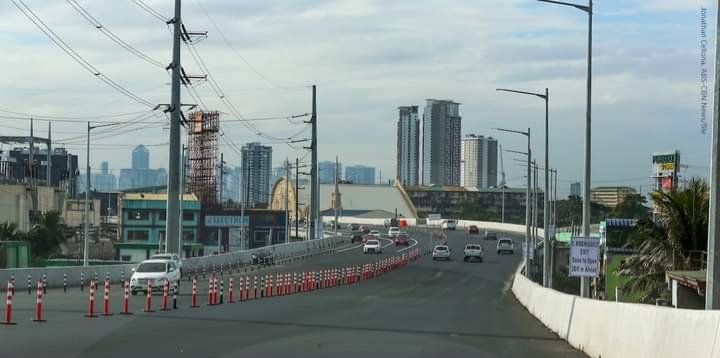 Source: https://www.facebook.com/1341186369314995/posts/3365989620167983/