Triple Threat: The Street fighter Showdown
Date posted on September 9, 2019
Share this
We have been cooking up something special for all of our naked bike and street fighter junkies out there. For this issue, we have three versions, that's right three versions done on a single bike platform. The build was done on a span of several months coming up with three different versions done on a Kawasaki Rouser 220 and IR was right there to cover the whole metamorphosis. This project was the brainchild of Robert Jon Olivarez, a street fighter bike builder from Cebu. It was the first time we have covered such a unique kind of build to document all the changes that the bike went through as it evolved on its different versions.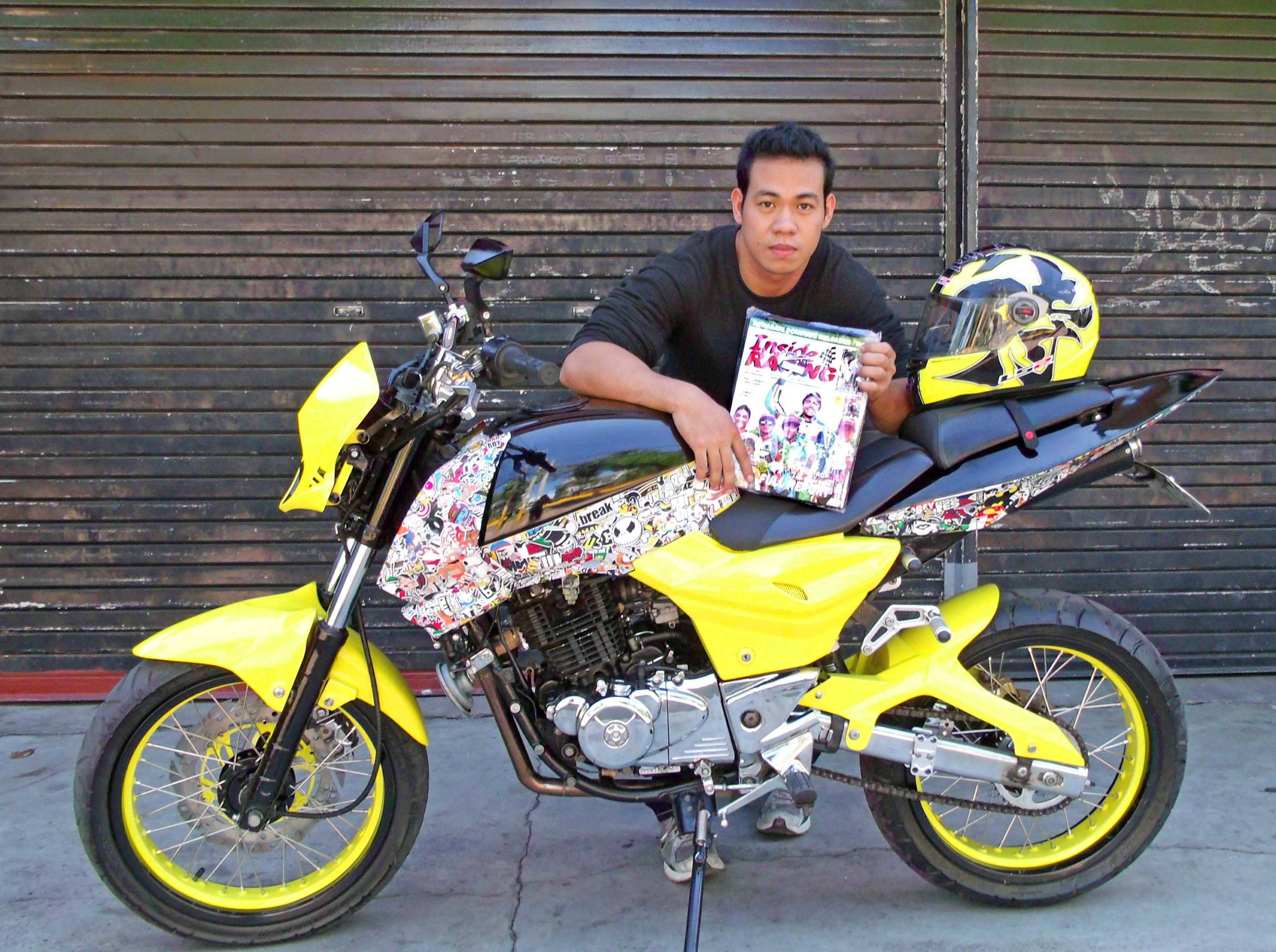 The first is the Sticker-Bombed Hooligan version which was completed last March. The bike sports an acerbis headlight, stickerbomb body panels and custom-made under seat exhaust system. Custom-painted in loud yellow green color, you can't help but notice this bike when its rumbling along the road. It also uses custom-machined DBS big disk rotors and custom-painted Takasago motard rims with Swallow tires.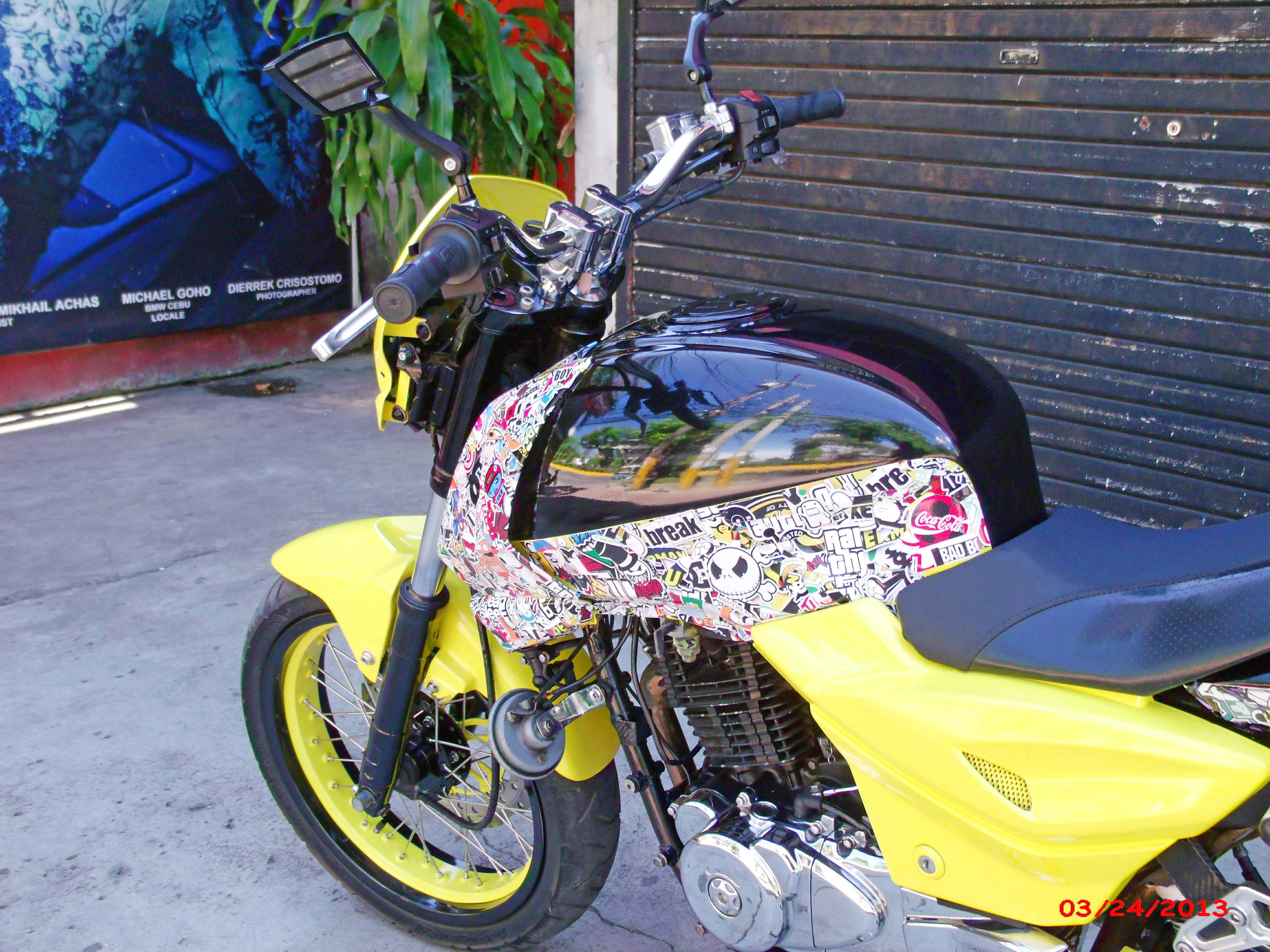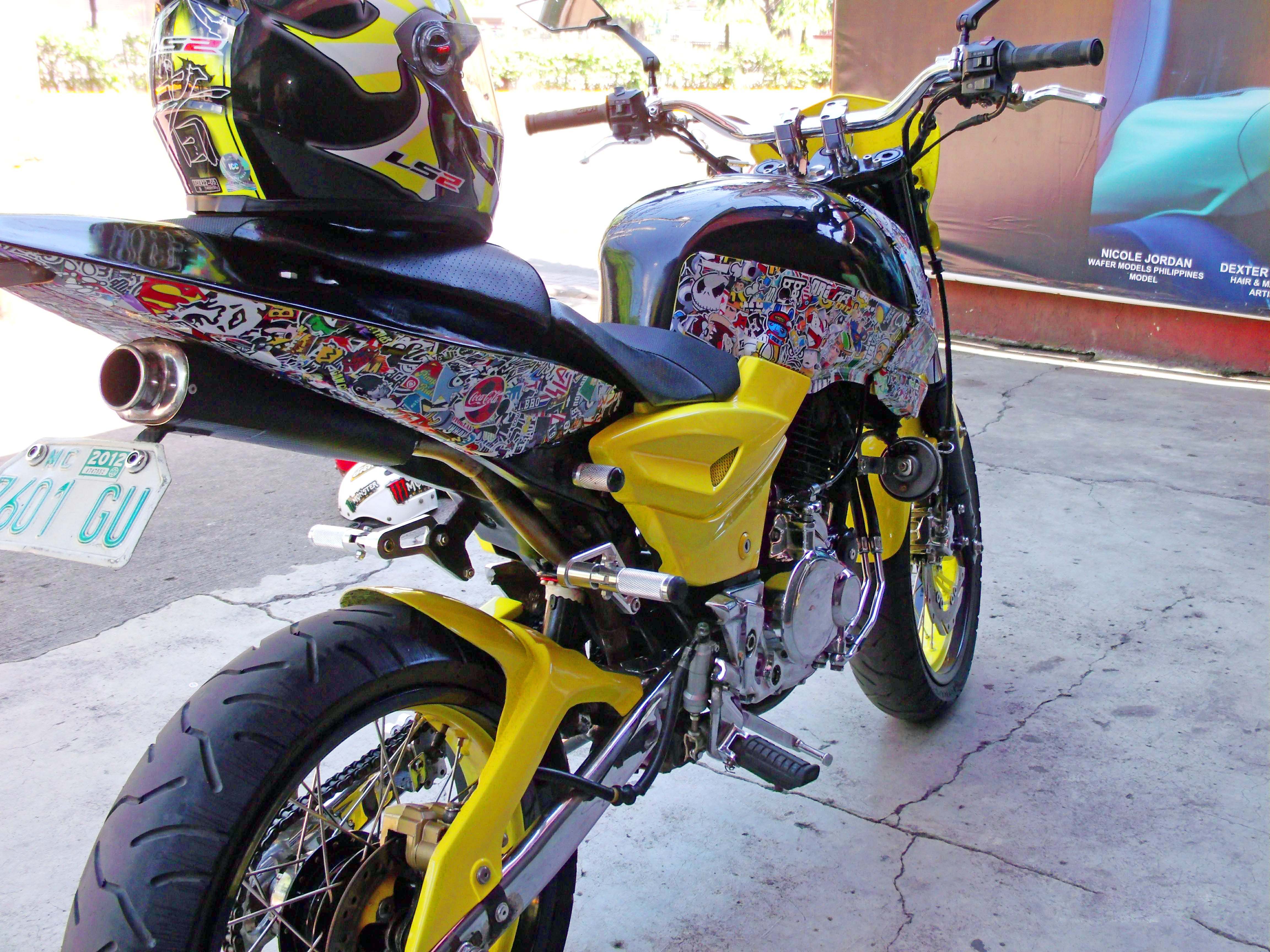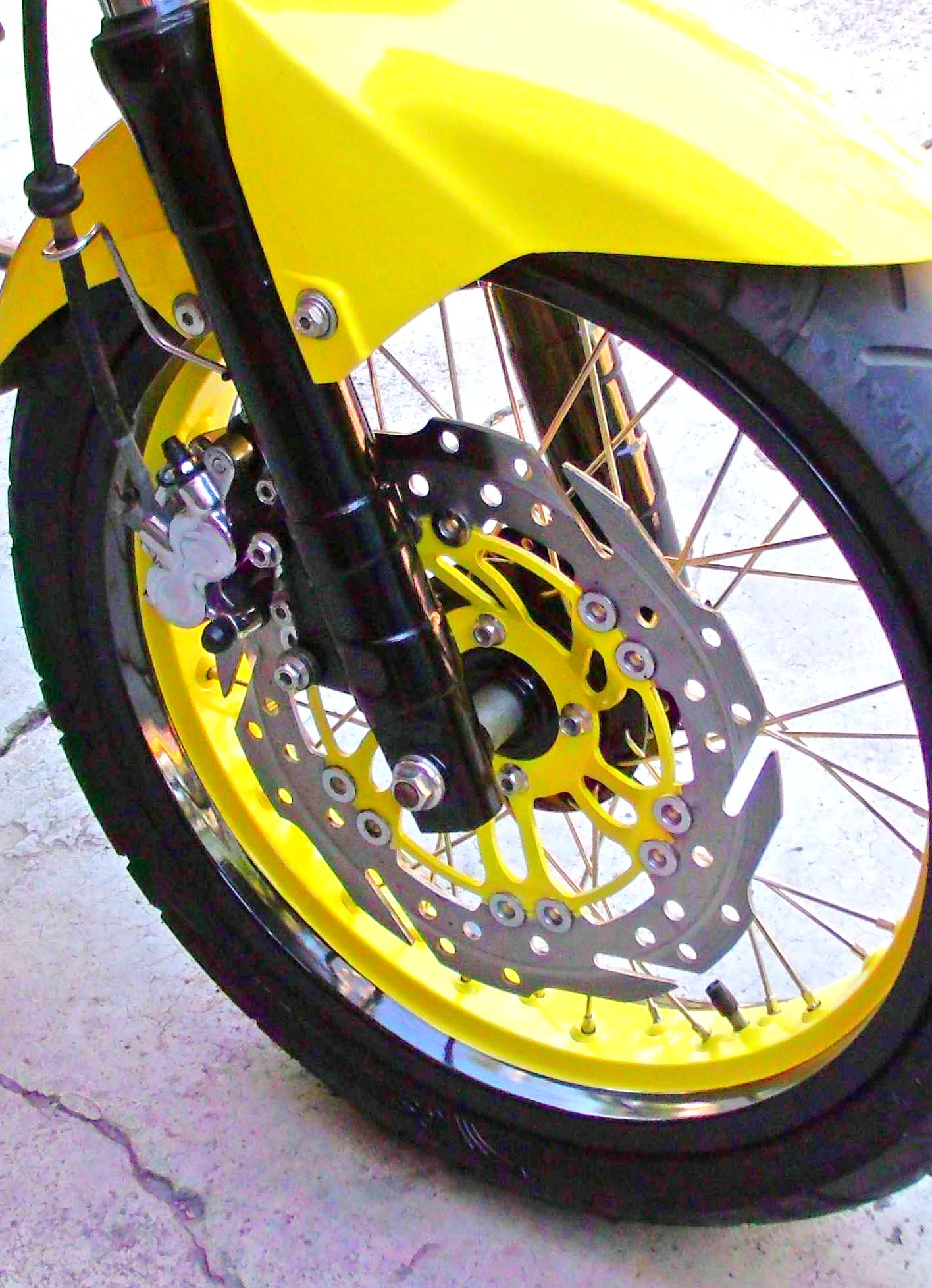 Fast forward to April, we were greeted with a Darker version of the bike finished in Matte Black with chrome accents, thus we dubbed it as the "Wraith". The bike just looked menacing, dark and gothic.
On this version it sports a custom-made split seat by Motosuit, Polisport Headlights, a new custom-made belly pan mounted exhaust system, custom-fabricated tire huggers and and a new custom-made tail end body kit.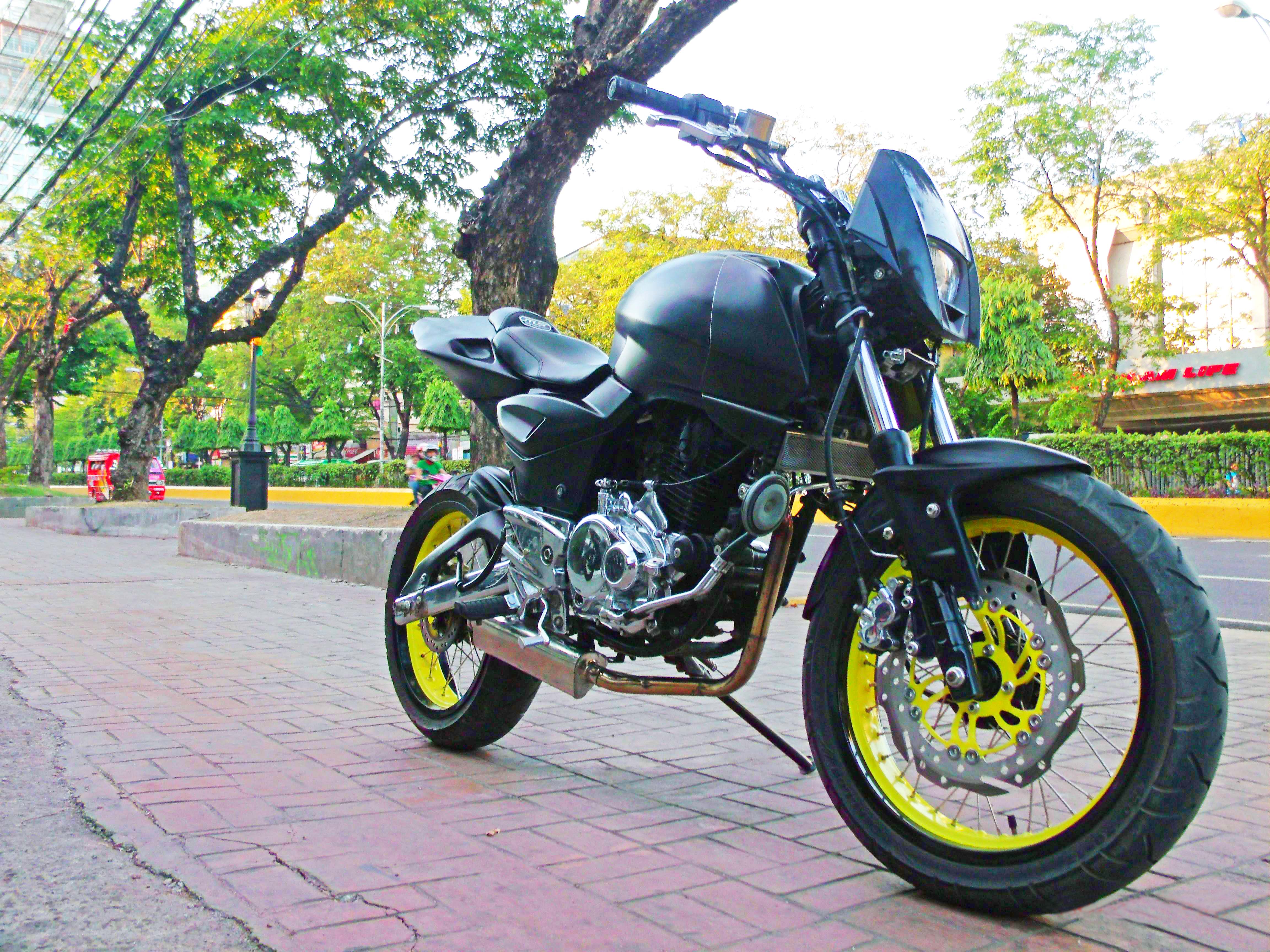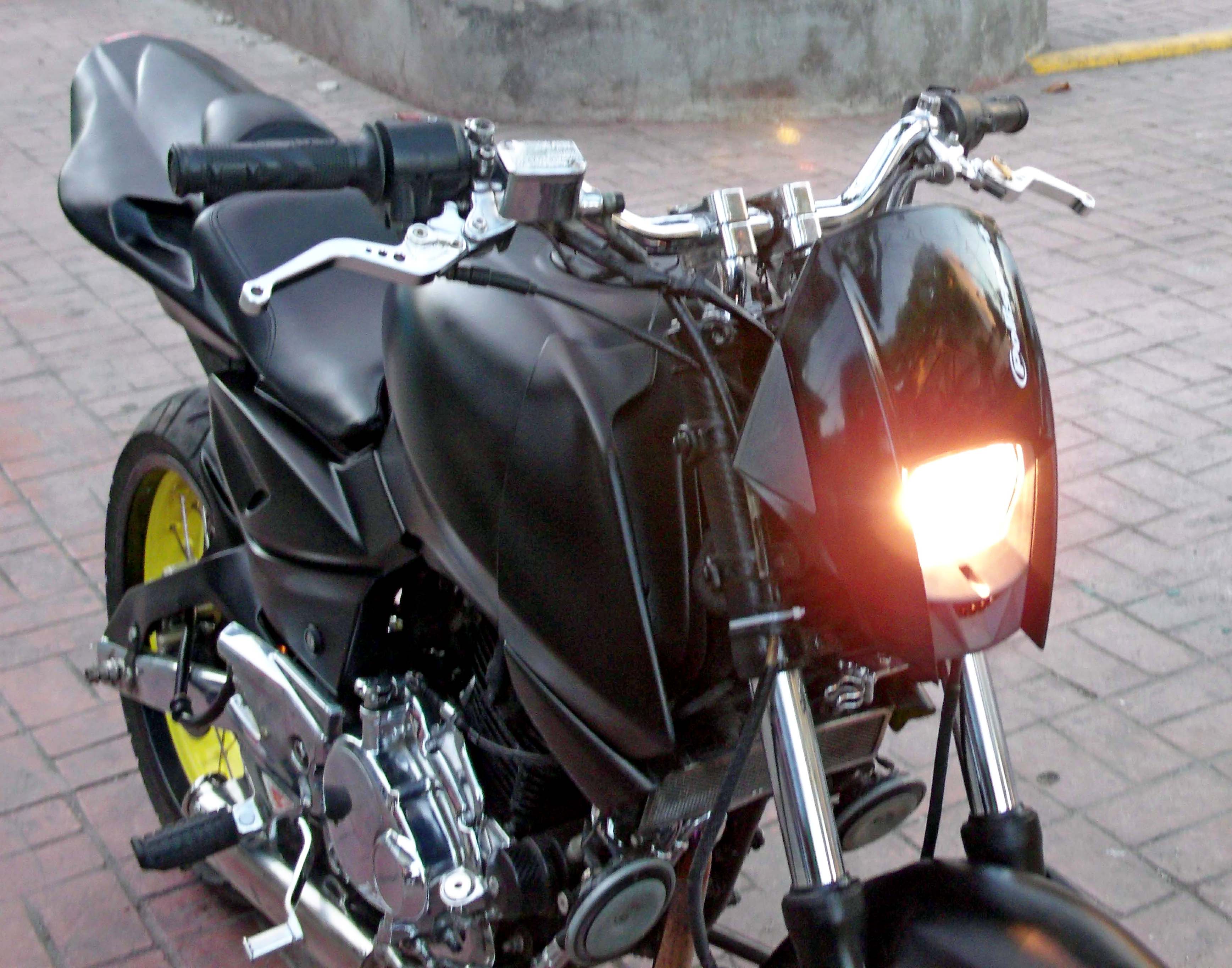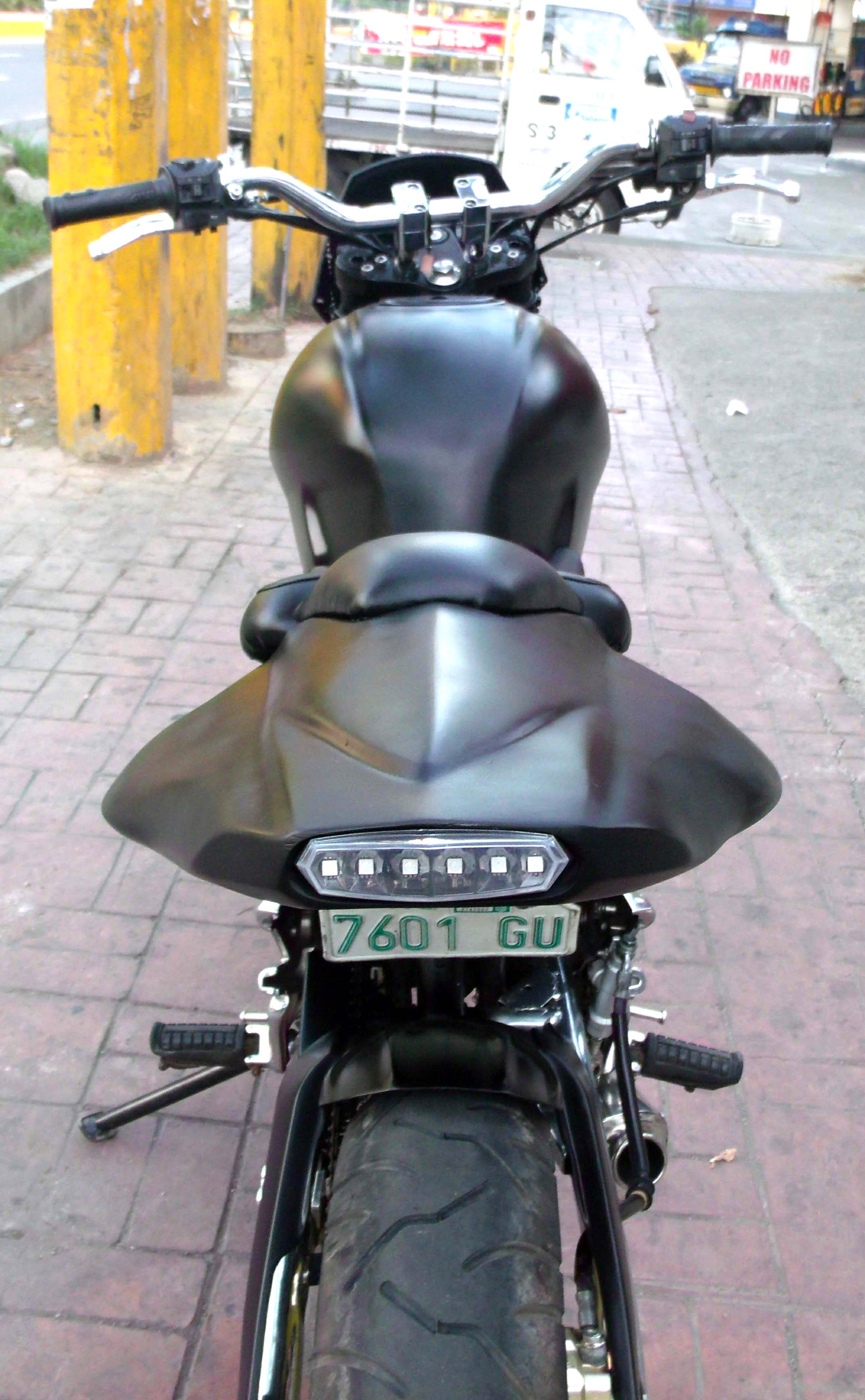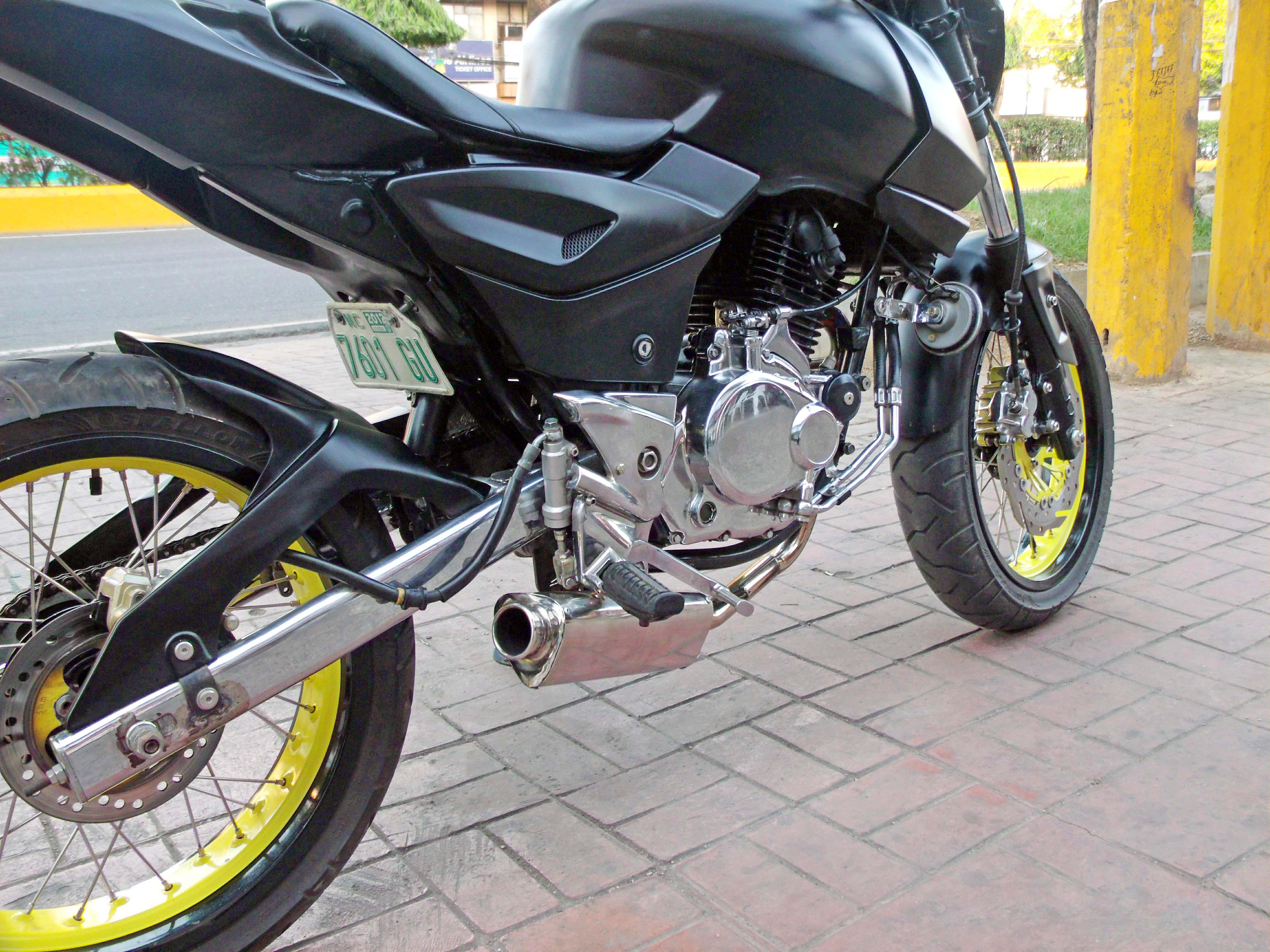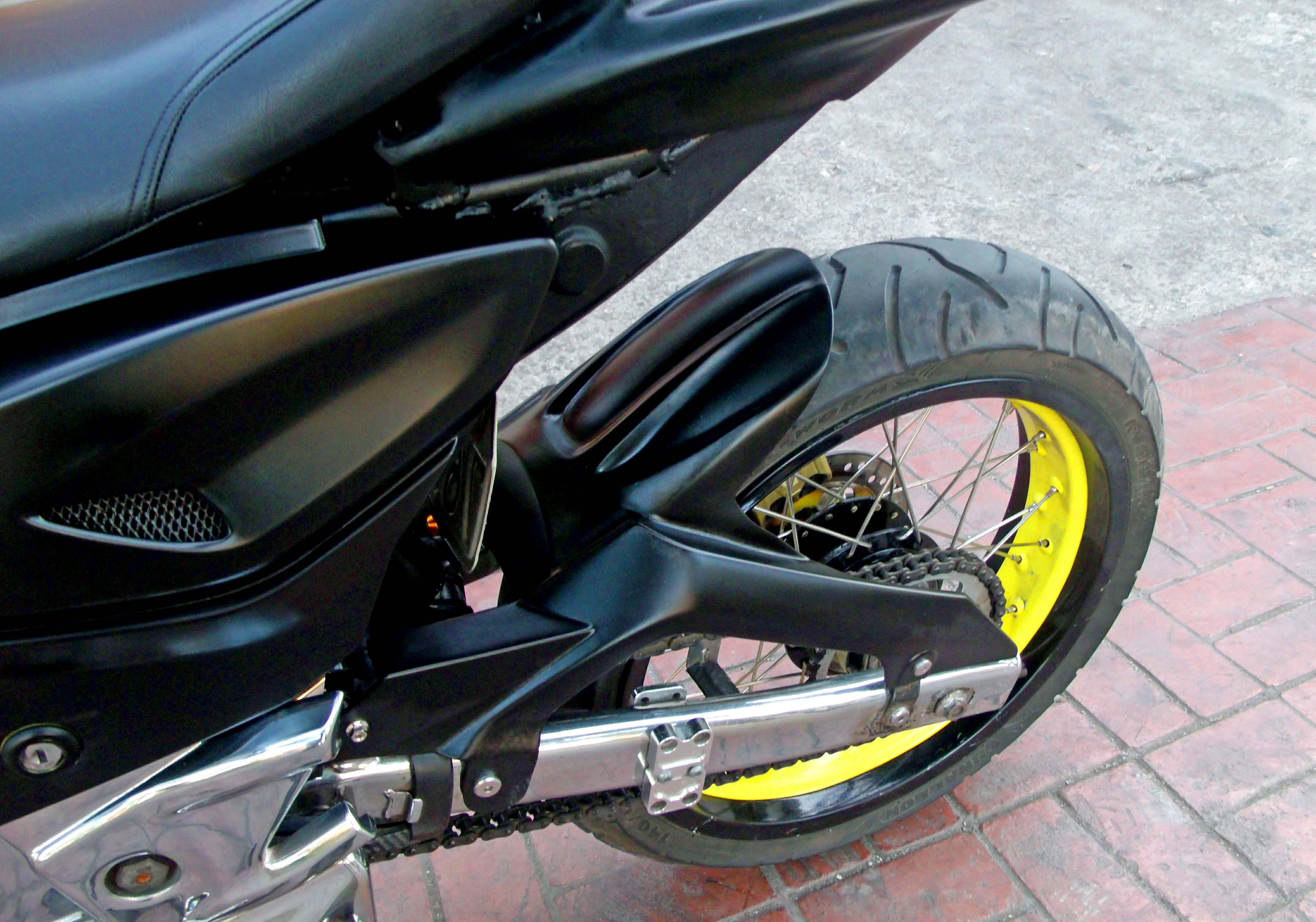 Another time jump to the month of June, Jon decided to get inspiration from the KTM bikes and applied the theme for this version. It now sports a custom-painted/airbrushed KTM theme applied to the whole bike. It also has front and back custom-made big disk braking system. The bike also sports a custom-made swing arm extended 4 inches longer than its stock form. It also uses KTM Racing control & fluid lines and devil side mirrors.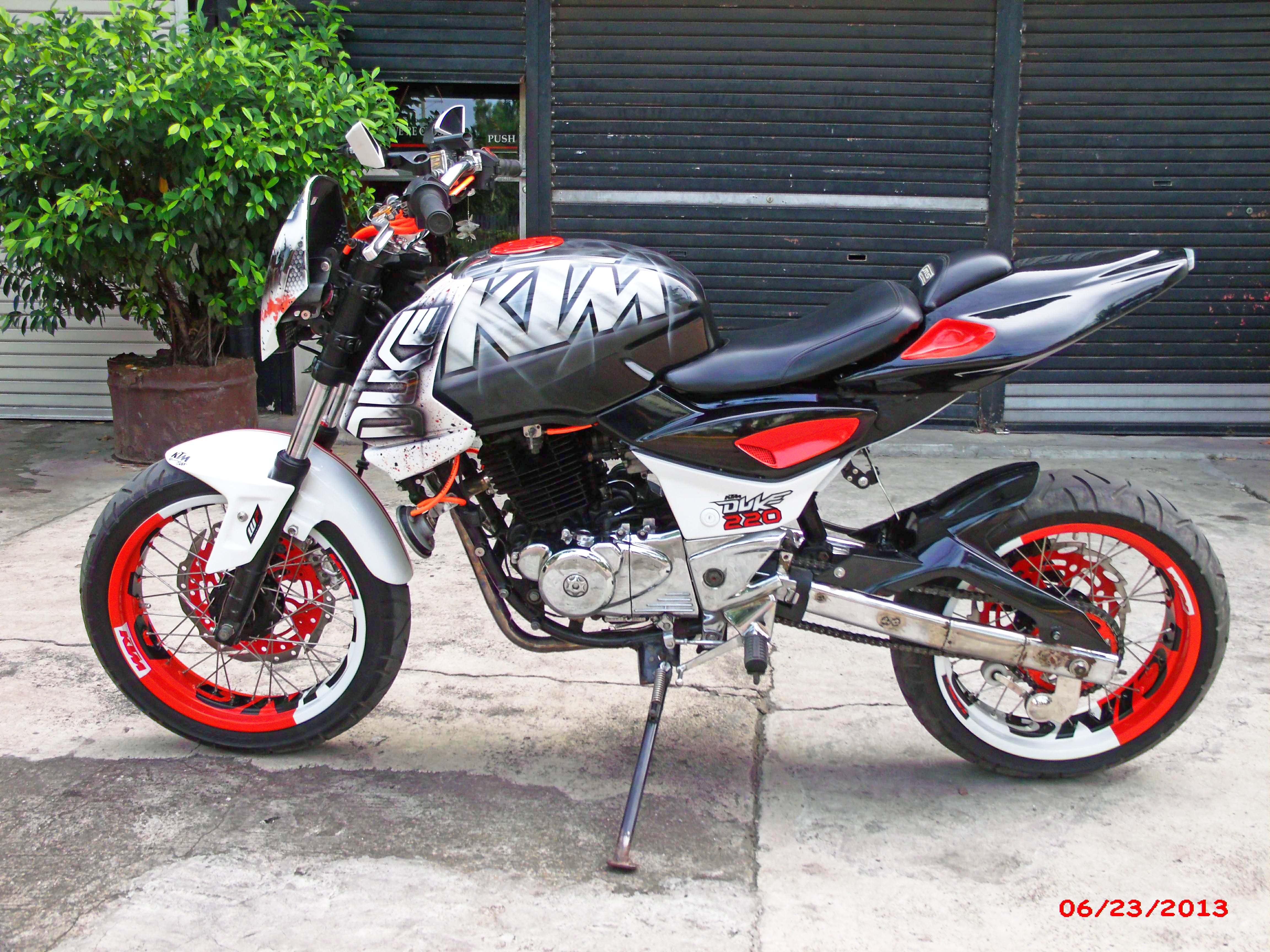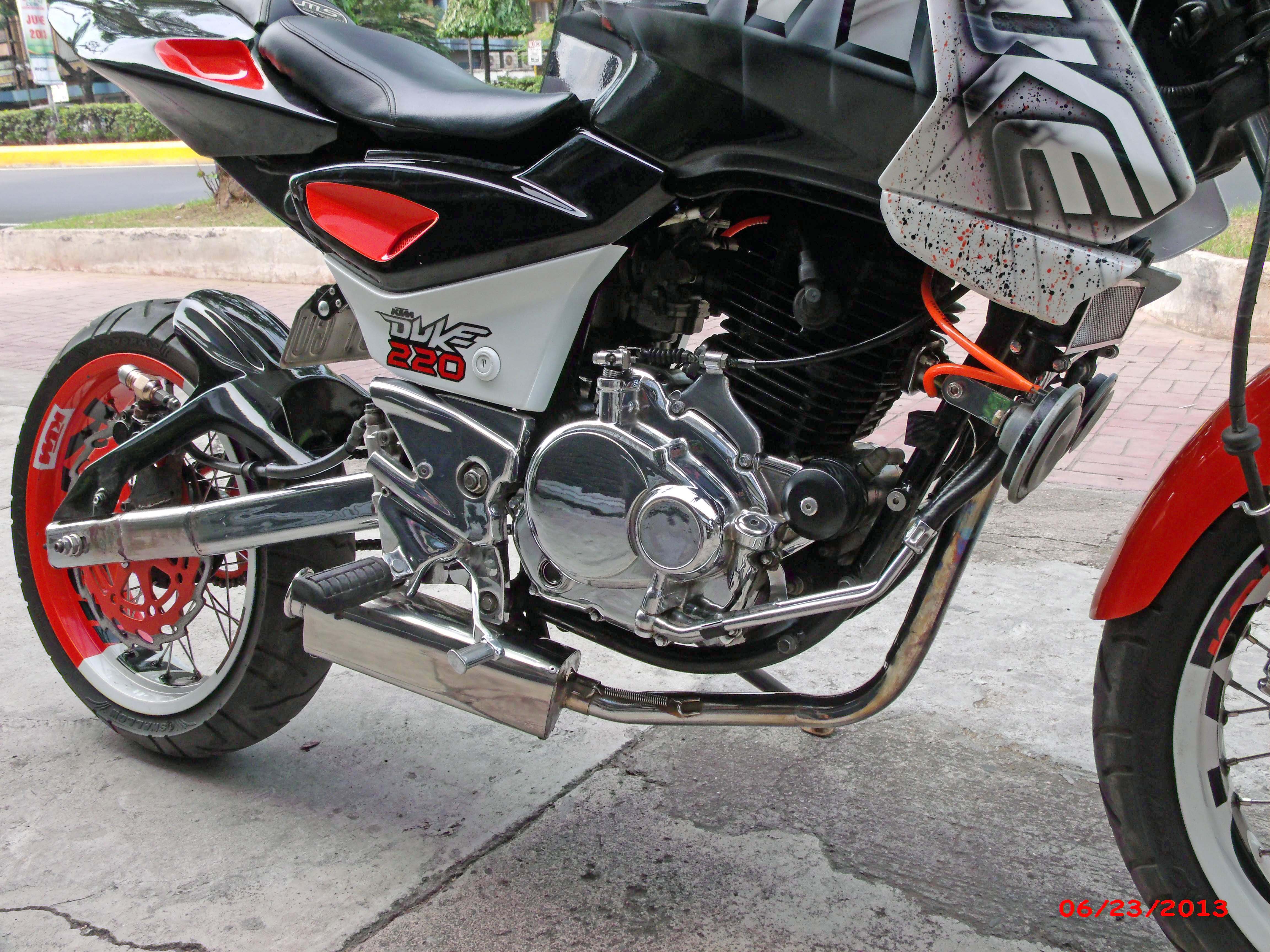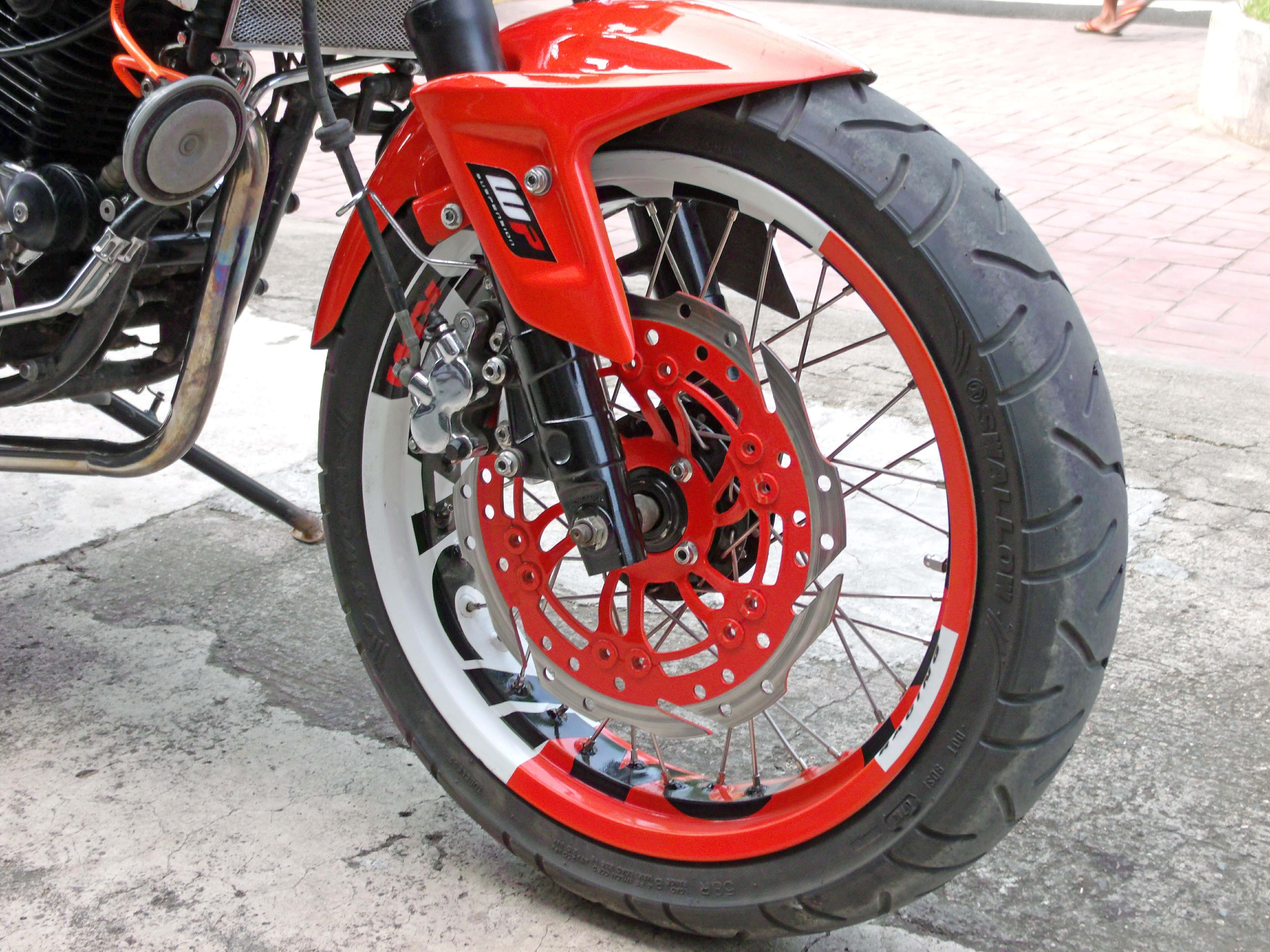 The build was made possible by the hard working crew behind it: Robert Jon Olivarez (designer),
Ramon Cansancio of Upper Calajo-an Minglanilla (paint work), Toto Mate (custom fabrication for the body work), Cocoi Franco Harbay Jagape of Lawaan Talisay (custom airbrushing) and Jason Benz Muffler (exhaust system and custom machining work).
It was indeed a fascinating journey to cover the bike in its different stages of change. So without further ado we give you our Triple Threat Street fighter Showdown.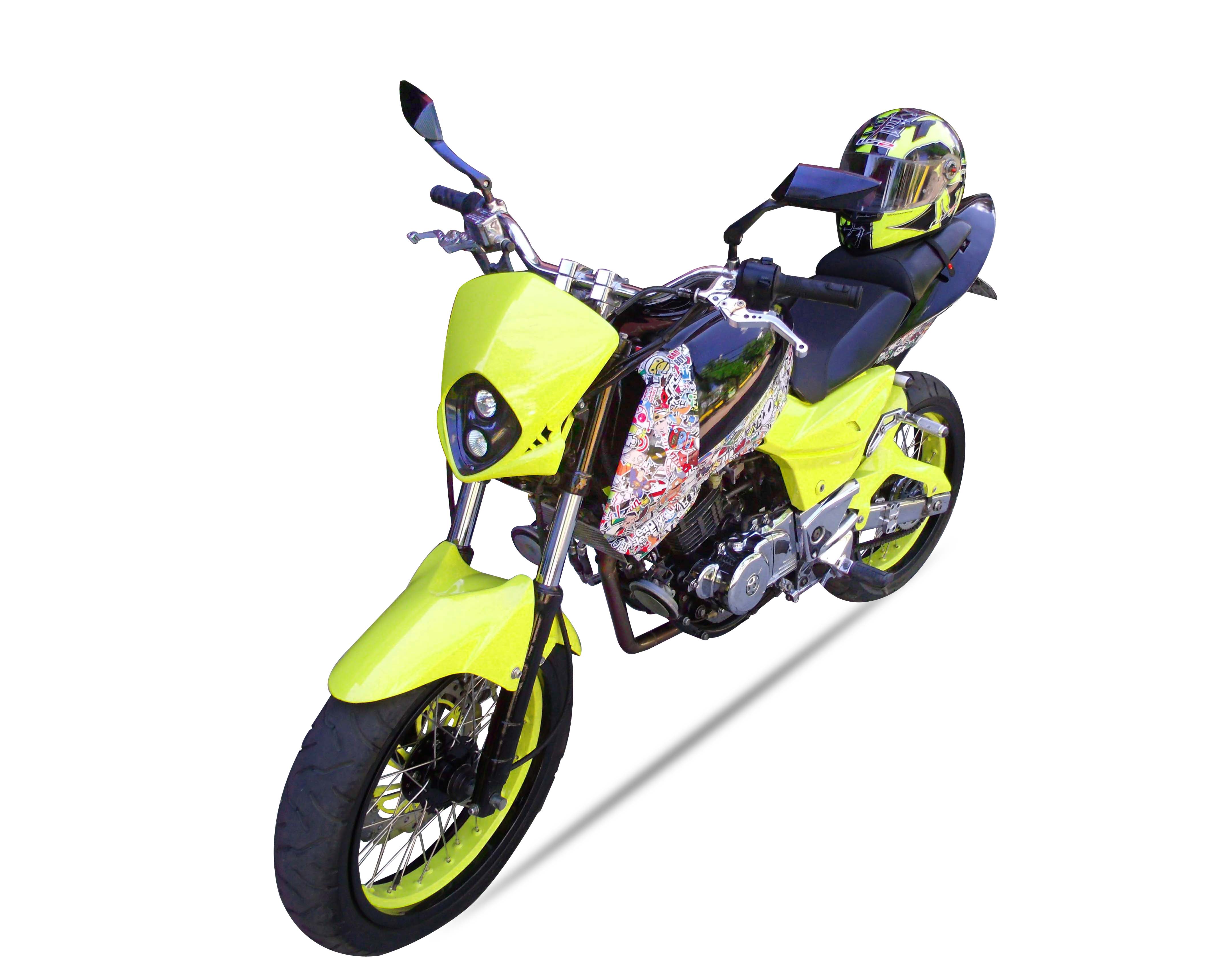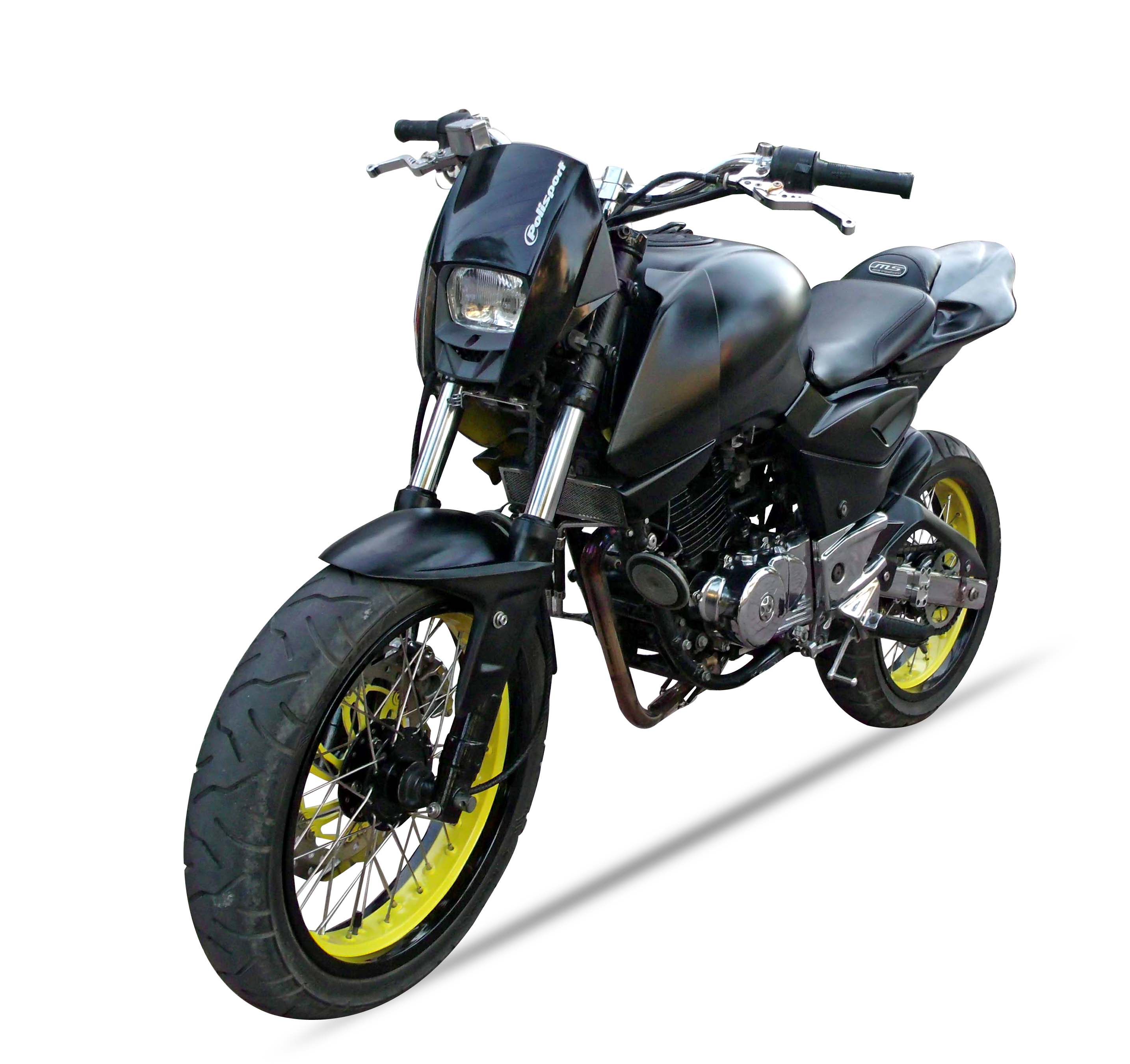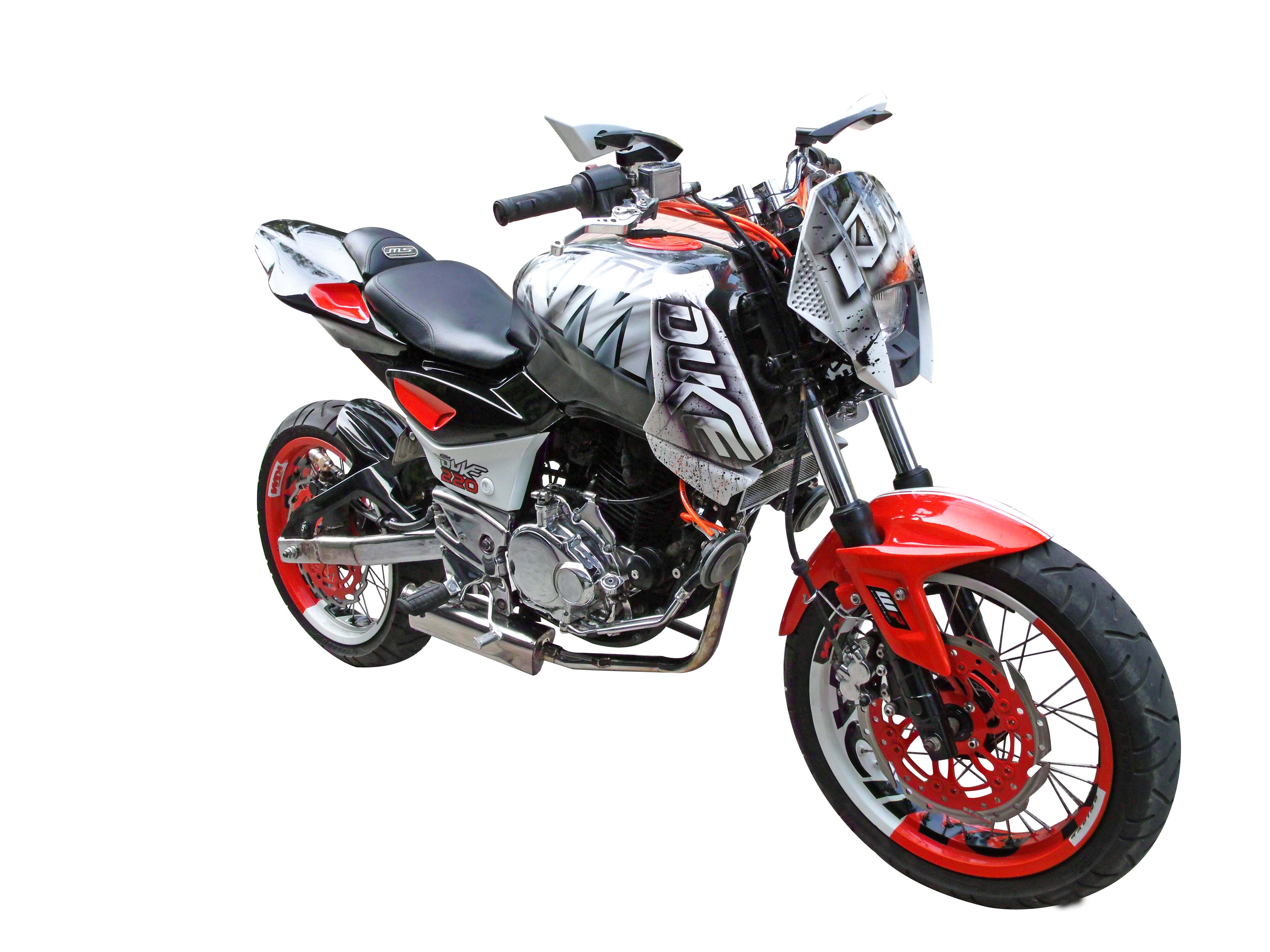 *This article was published in InsideRACING's  Volume 11 Number 8  2013 issue.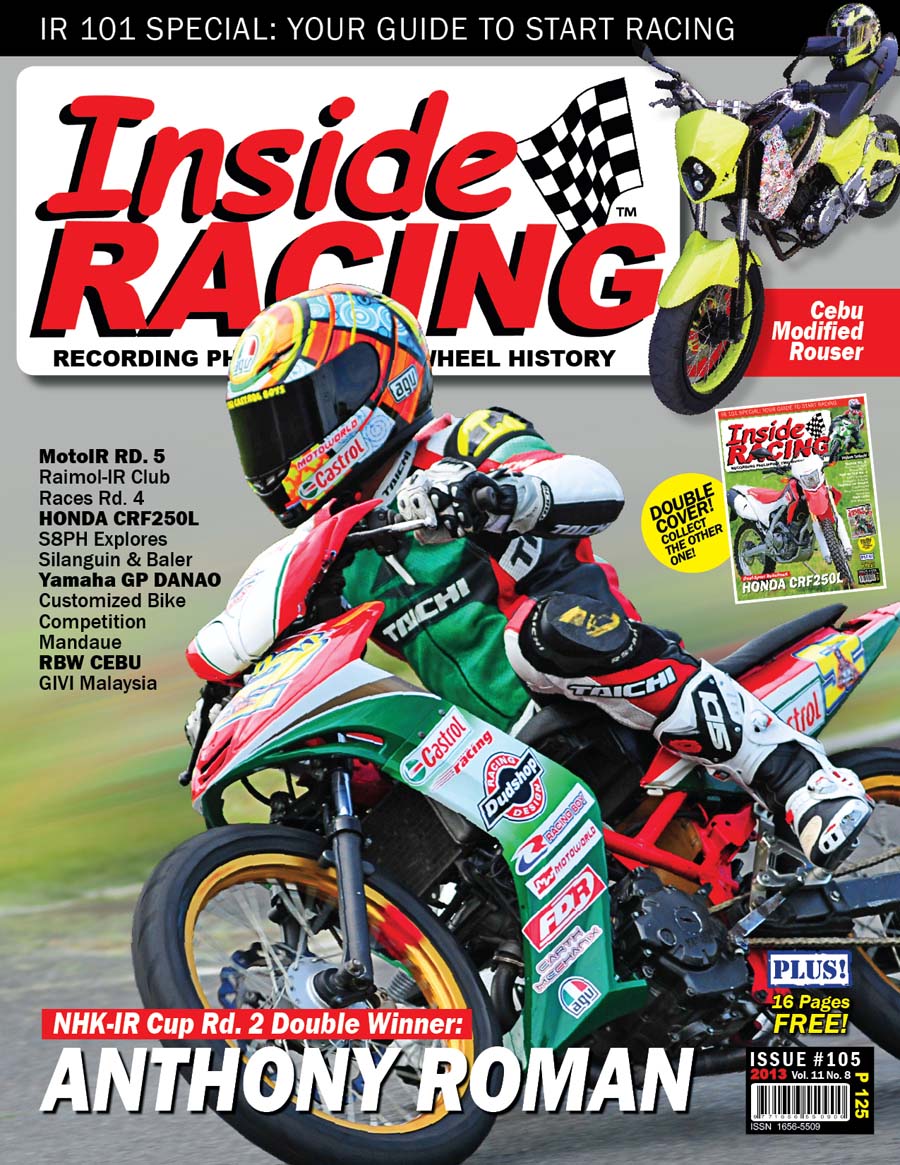 By: Arnel B. Santos-Ynigo