Turning a childhood dream into a reality
Date posted on August 19, 2020
Share this
A full blooded Guzzista, Nilo Alcantara, is one of the few proud owners of a Moto Guzzi bike. Not just one but 2 bikes.
Nilo, as he is most commonly called, is a Senior Manager in PLDT. He is happily married for 19 years and is blessed with 2 wonderful kids. He rides during weekend with his 'Guzzi' or Vespa buddies.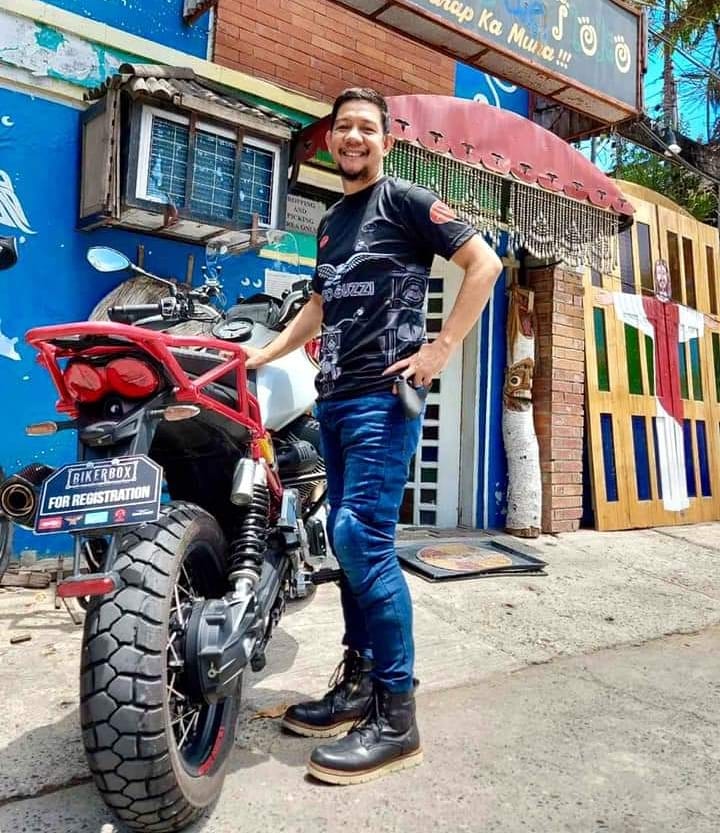 In his younger days, he already knew that he had a passion for motorbikes and bicycles. Always dreaming of owning one, but his parents didn't allow it back in the days. It was only last 2018 that his dream became a reality. He bought his first motorcycle, a maxiscoot. Since then, he discovered the joy of riding motorcycles. He joined groups and made new friends as well. After a while, he decided to get a big bike.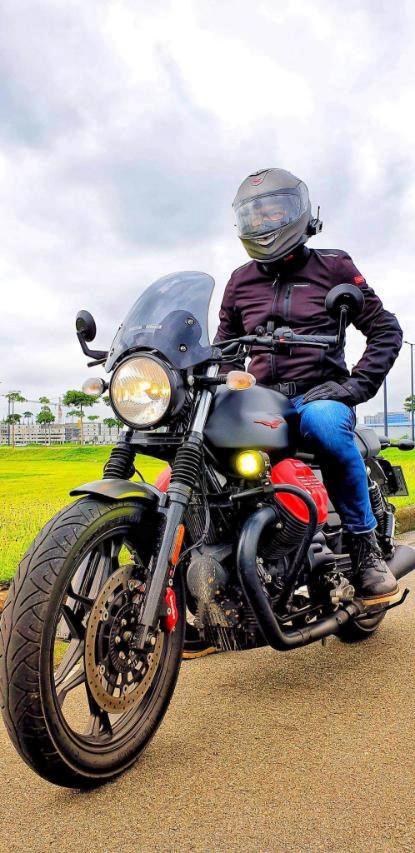 He dropped by Bikerbox back in January 2019 and there, he was enthralled by the Moto Guzzi V7III Carbon.
"The overall look of this bike amazed me a lot. I finally decided to buy one even though it's a little bit pricey since Bikerbox at that time wasn't an authorized distributor yet of Moto Guzzi," said Nilo in an interview.
As he became more of a motorcycle enthusiast, he also added a Harley-Davidson Street 750. He sold it after 2 months and acquired the Moto Guzzi V85TT. In addition to these bikes, he also has a Vespa Sprint, a Yamaha NMAX and a Honda TMX customized scrambler.
He found about Moto Guzzi through Bikerbox as one of his friends recommended Bikerbox for Italian brands. He read more about the brand through the internet.
When he heard about the upcoming Moto Guzzi V85TT, he did more research about the bike since he enjoyed his V7III Carbon so much.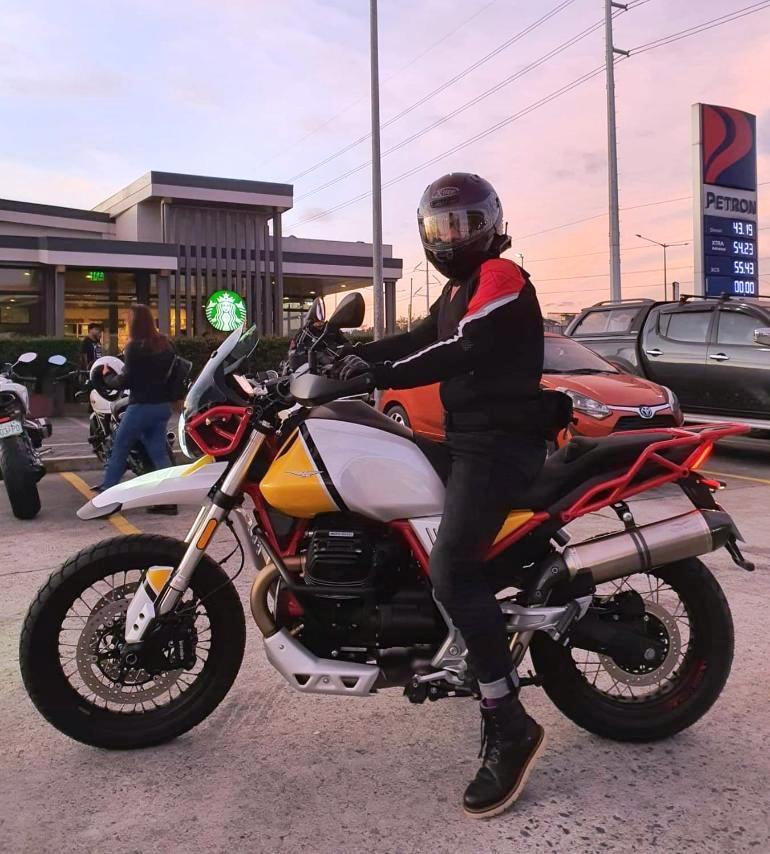 "The V85TT would be a great addition as the riding experience is different from my first big bike," Nilo added.
When asked about his experience with the bikes and the brand, Nilo said, "Moto Guzzi V7III is cool, relaxed and comfortable motorcycle. The bike's classic and charming looks made it distinct to a lot of riders. The V85TT is truly an adventurer that can get you in all kinds of places in comfort and style. It has the right balance between street and off-road capabilities."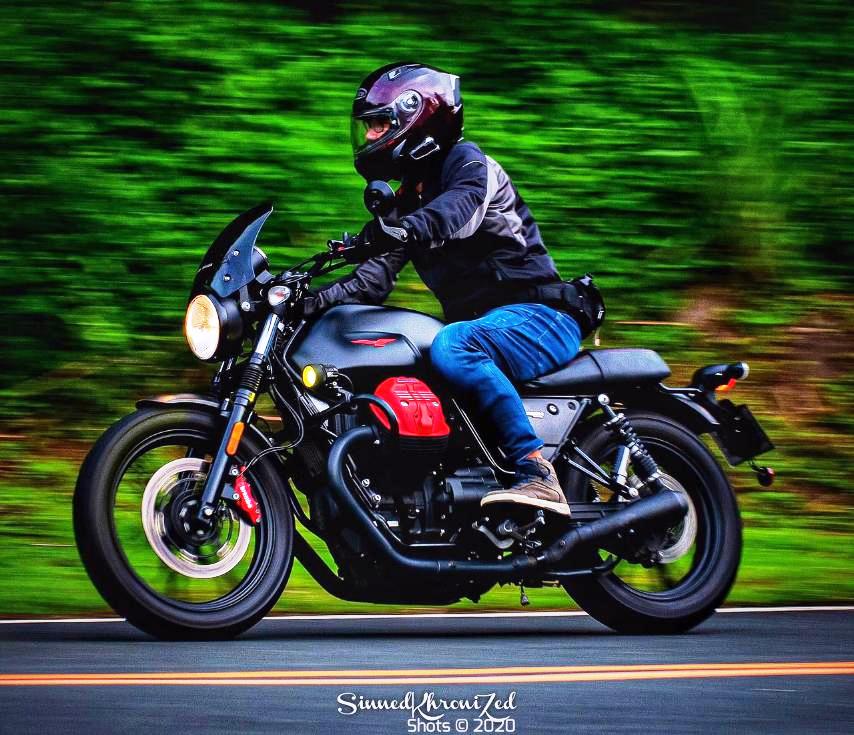 In Nilo's experience, both bikes are the best thing about the brand. He loves the fact that Moto Guzzi was able to maintain its classic-retro while incorporating modern technologies. The brand is unique and they are the only bikes with such a beautiful engine design. The ride can do both on and off-road while still being very comfortable. Long distance rides are more enjoyable with a Moto Guzzi.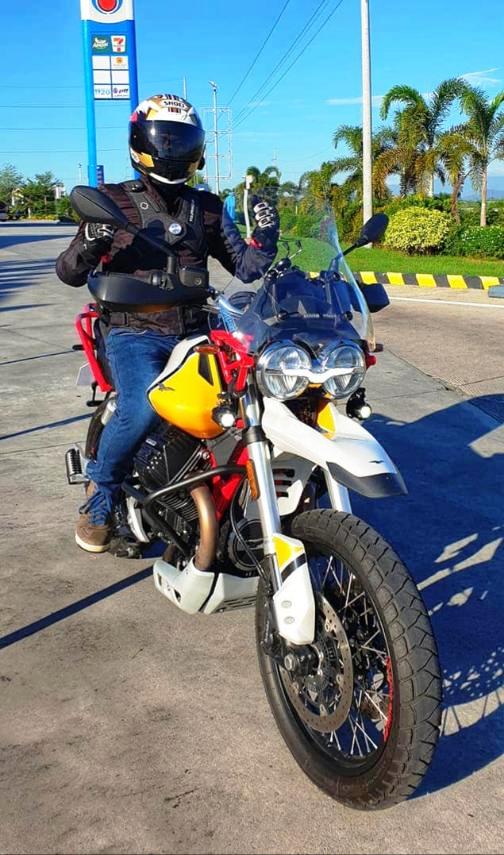 For Nilo, both the V7III and V85TT are good bikes that offer different but awesome riding experiences.
"They're so good that you wouldn't want to let go of them. The brand speaks for itself," Nilo expressed.
When ask about any message for those who are thinking about getting a Moto Guzzi, Nilo answered, "If you like modern-classic bikes, Moto Guzzi is the way to go. It is undeniably a classic experience, easy to operate, relaxing even, yet absolutely charming and engaging at the same time. We will gladly welcome you to our group rides. Having been in The Clan Philippines of Guzzistis, I made friends with good and reputable people whom we share the same passion in riding motorcycles. Riding is one thing that keeps friends together – be it a breakfast ride or a long road trip."
For more information about Moto Guzzi, visit https://www.motoguzzi.com/ph_EN/. Moto Guzzi is officially distributed by Bikerbox Inc. and the brands dealerships here are Moto Guzzi Manila (Bikerbox Inc.), Moto Guzzi Pampanga and Moto Guzzi Davao. Check out Moto Guzzi Philippines at instagram (IG: @motoguzziphilippines) and facebook (FB: @MotoGuzziPhilippines).
Words and photos provided by Bikerbox, Inc.
Thank you for visiting insideracing.com.ph. You may express your thought below through the comment section. You may also follow us on Facebook, on Instagram @Insideracingnation or on our YouTube channel.