Two-stroke Racing was Key for Industry Growth
Date posted on April 17, 2020
Share this
Two-stroke or 2T scooter racing restarted motorcycle road racing in the country way back early 90's when Carmona Racing Circuit was built and due to the proliferation of affordable 50cc surplus scooters to the masses. The accessible racetrack and cheap scooters led to the formation of a participatory racing culture for many.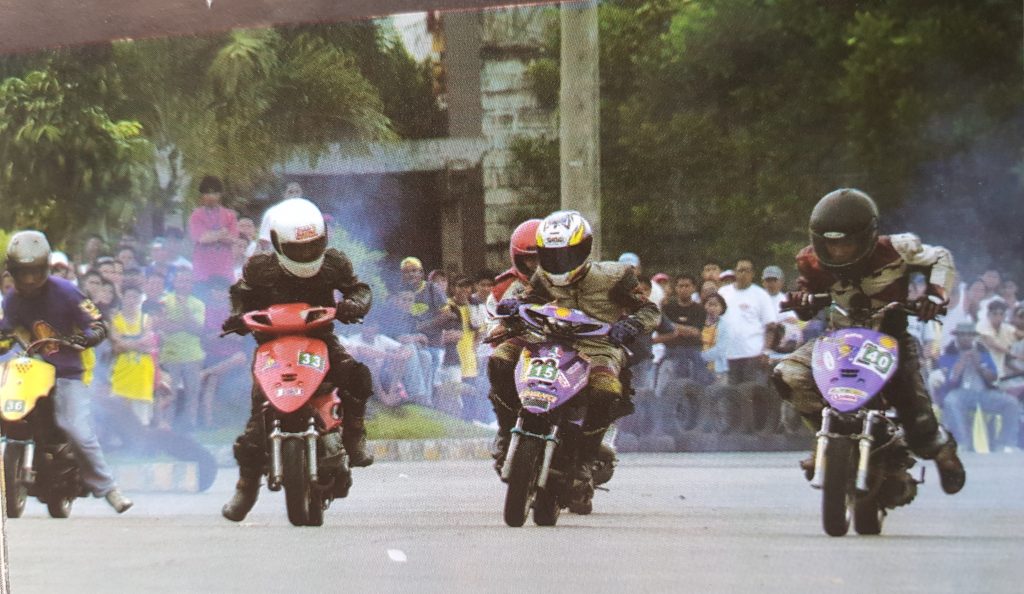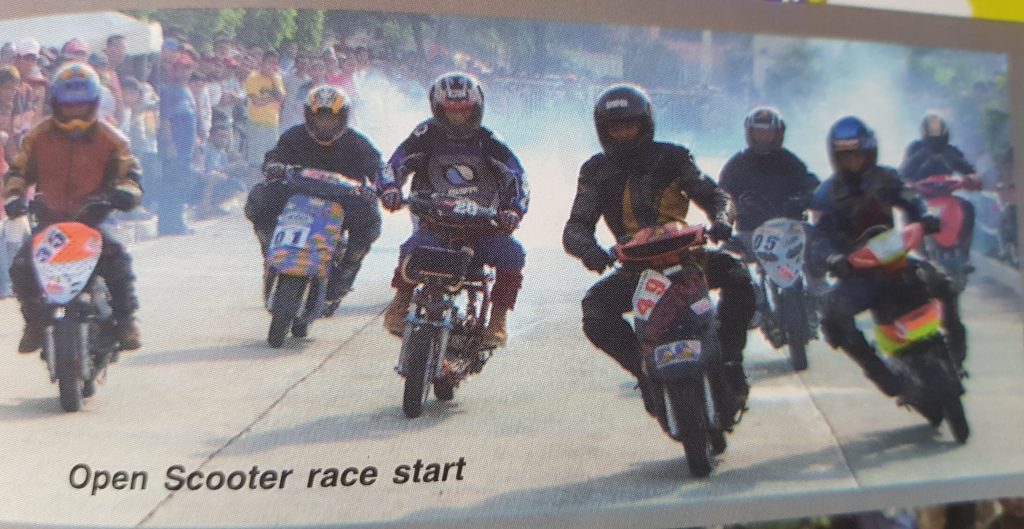 Back then, anybody can have a 50cc scooter for less than P5,000. The choice was simple, it was either a Jog or a Dio. The low cost entry level to the sport led to mass participation by enthusiasts young and old.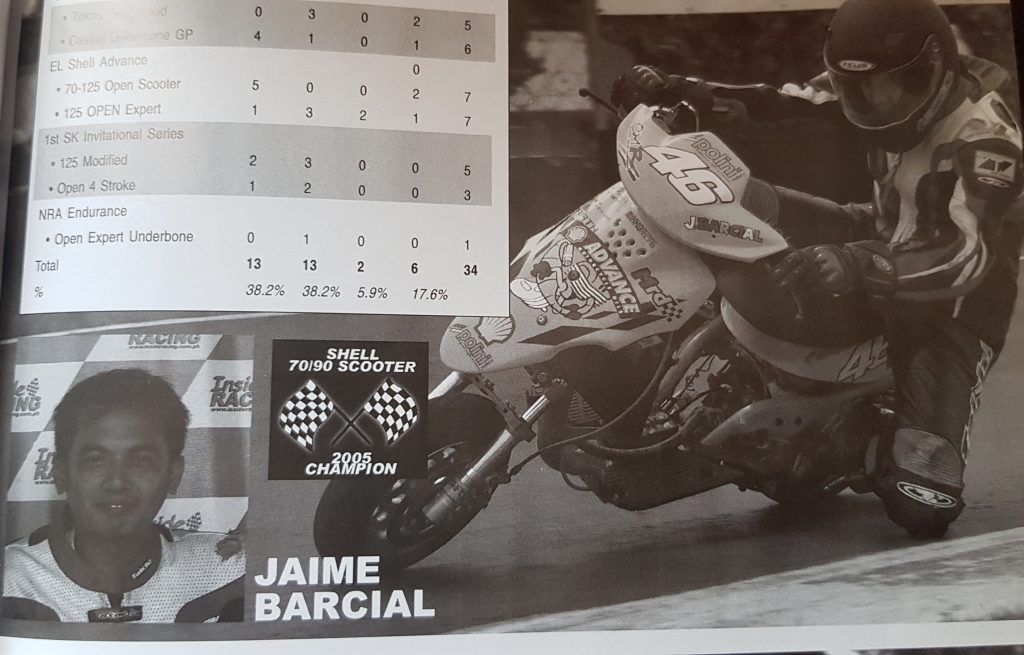 Races were organized by Access Plus, EL Tech, SK Invitational, and the NRA. Its peak was from the late 90's until early 2000's. In fact, our first issue in 1998 featured a 2T Super Scooter on the cover with rider Benjo Mendoza. The racing classes were 50cc, 70cc, 90cc and modulars or open. It was not uncommon to see at least 40 riders on the grid at Carmona then.
During this period, racing riders came to stardom among the local passionate community. Among them were the Barcial brothers Jaime and Mark, Carlo Yalo, Ivan Santiago, Gerry Quiñones, Paulie Pangilinan, Anthohy Inclan, Mario Suba and yes, even the legendary Jolet Jao started in scooter racing. The racing classes were 50cc, 70cc, 90cc and modulars or open.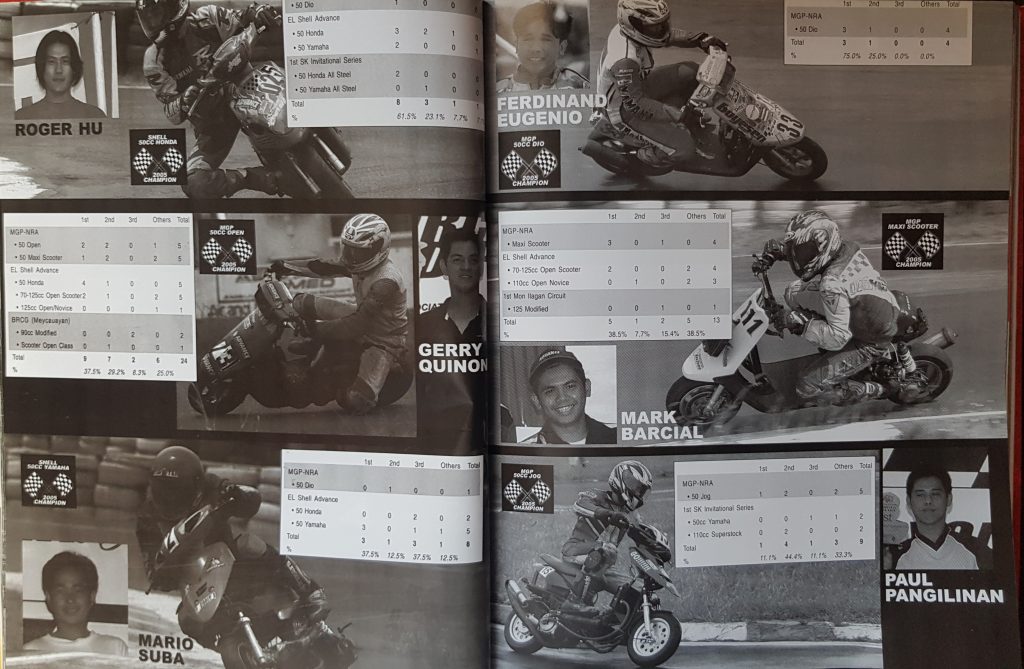 The slowdown and eventual demise of 2T road racing started in 2007 when Yamaha heavily supported 110cc 4-stroke AT racing with their Mio and 110cc underbone with their Crypton and X1.
Meanwhile, Suzuki, Kawasaki and Honda also joined in with their Shogun, Aura and Wave/XRM. Even brands like Motorstar, Skygo, Sinski, KYMCO, PGO, MCX and PMR joined in. These even led to greater popularity of racing and riding as we know it today.
Some are discrediting small motorcycle racing as one of the main reasons why the solo motorcycle industry experienced a boom. Since they were not part of it when it happened long time ago, they fail or refuse to see and acknowledge it. But those who were there and were actually involved know better.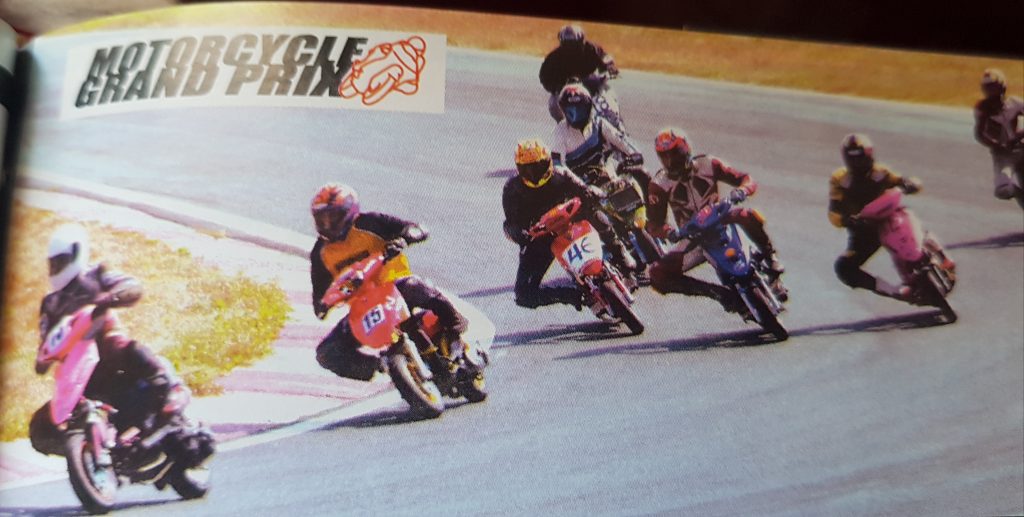 From the start, we believe grassroots racing cultivated the deep passion for riding and the passion for mechanical tuning among Pinoys that led to the wider acceptance of riding as a lifestyle and attractive means of transportation.
Suddenly, riding on two wheels was not only safe but cool and fashionable. It also gave the masses a chance to experience life changing mobility and an outlet of joyful life experiences on weekends.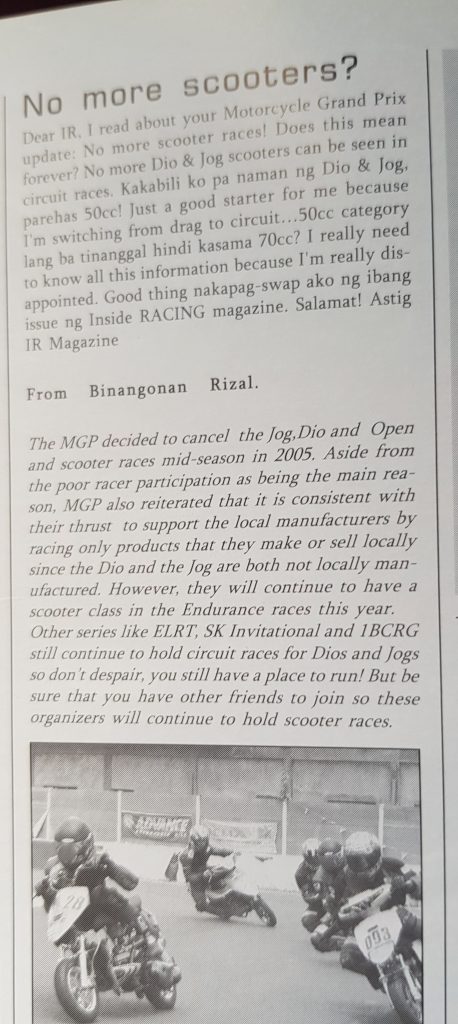 It also created a new business segment that attracted two wheels to the younger crowd.
The popularity of racing led to the introduction of newer and better scooter and underbone models by manufacturers which emphasized sport and performance like the X1, Sniper, Raider, RS150, Aggressor, Nexus, Aerox, GSX-R, CBR, R15 and so on. We don't think that the market grew two decades ago because of small cruisers, off-roaders or commuters.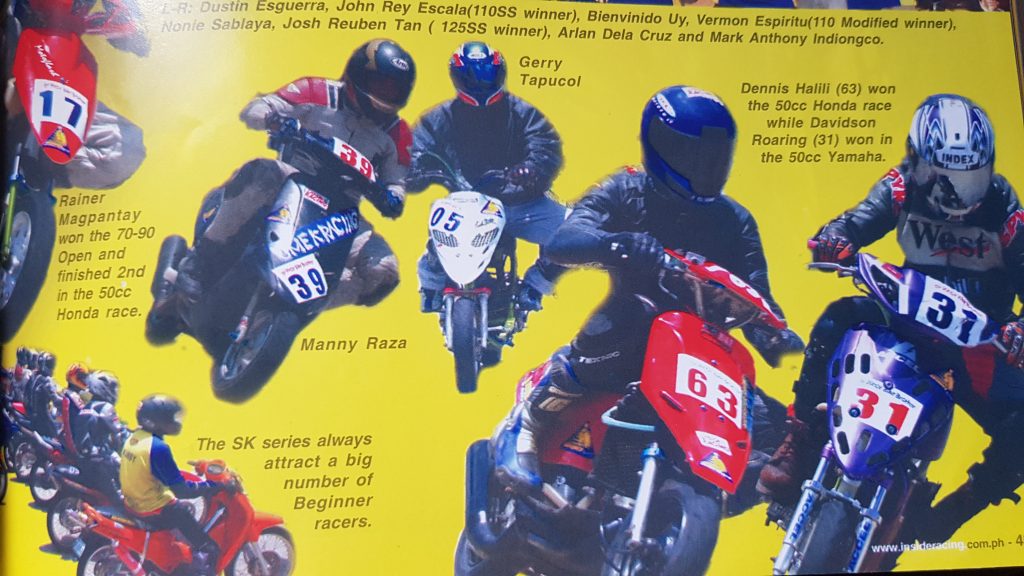 The gear and apparel business also took off as a big portion of the new riding community became suddenly conscious of safety gears and apparel.
Suddenly, colorful certified helmets, jackets, suits and boots were something riders aspire to own and be seen with on the track and on the street. Even without digital social media, helmet and gear brands were endorsed by local racers. And there were many of them.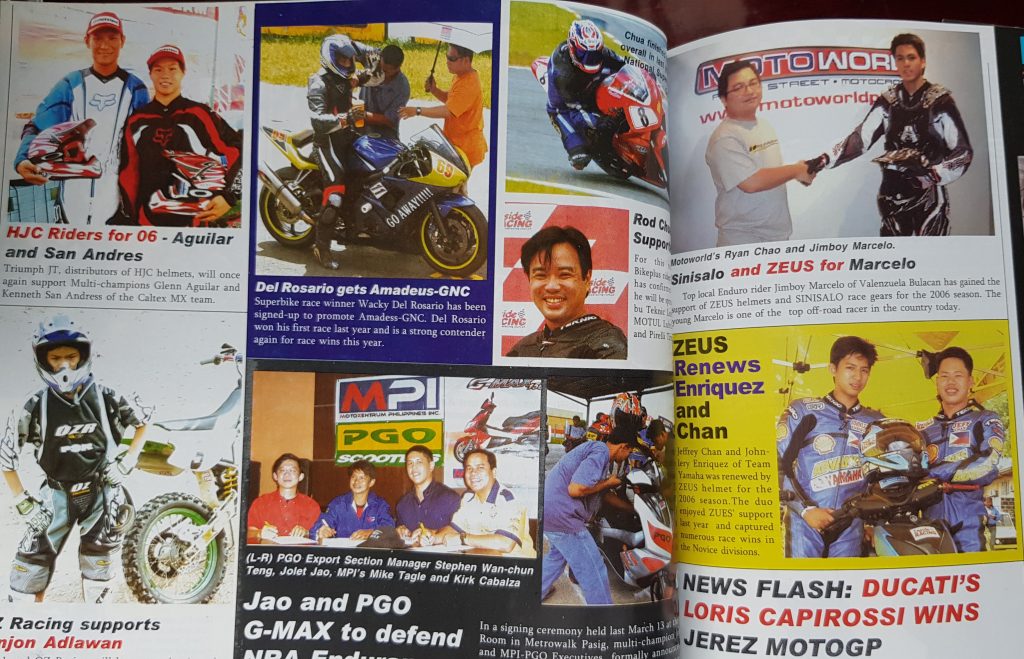 Proof is the popularity of MotoGP, ARRC and other forms of racing now in the country and the size of the industry has made it possible to be visited by leading MotoGP riders in the last 5 years.
Up until now, many 2-stroke scooter enthusiasts remain and they still get a kick out of the smell of 2T oil burning. Some still do track days and fun drag racing and many are just waiting for 2-stroke scooter to return. Passion still runs deep!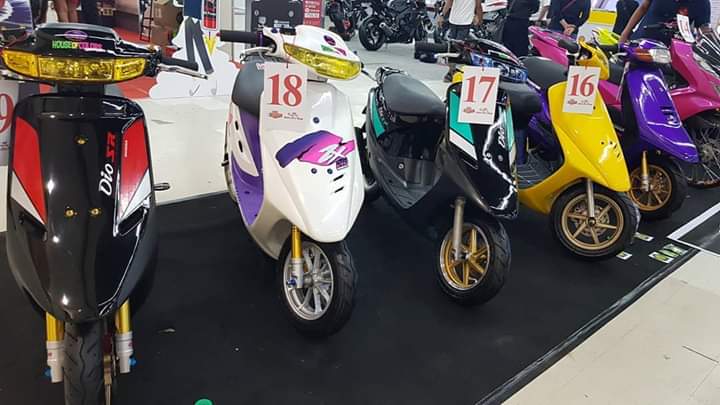 If you were one of those whose two-wheel passion was ignited by a Jog or Dio celebrate it by sharing your own 2T racing pics in the comments below.
(We apologize for the low quality pictures as they were taken from IR magazine's pages)