Two-Wheel Lover Smitten by Moto Guzzi
Date posted on June 25, 2020
Share this
Mr. Eric Carandang is a proud new owner of the Moto Guzzi V85TT. He is a family man, a passionate cyclist and a successful senior Sales and Marketing professional. Get to know why this all-around awesome guy decided to soar with the Italian eagle after owning the Moto Guzzi V7 III Special.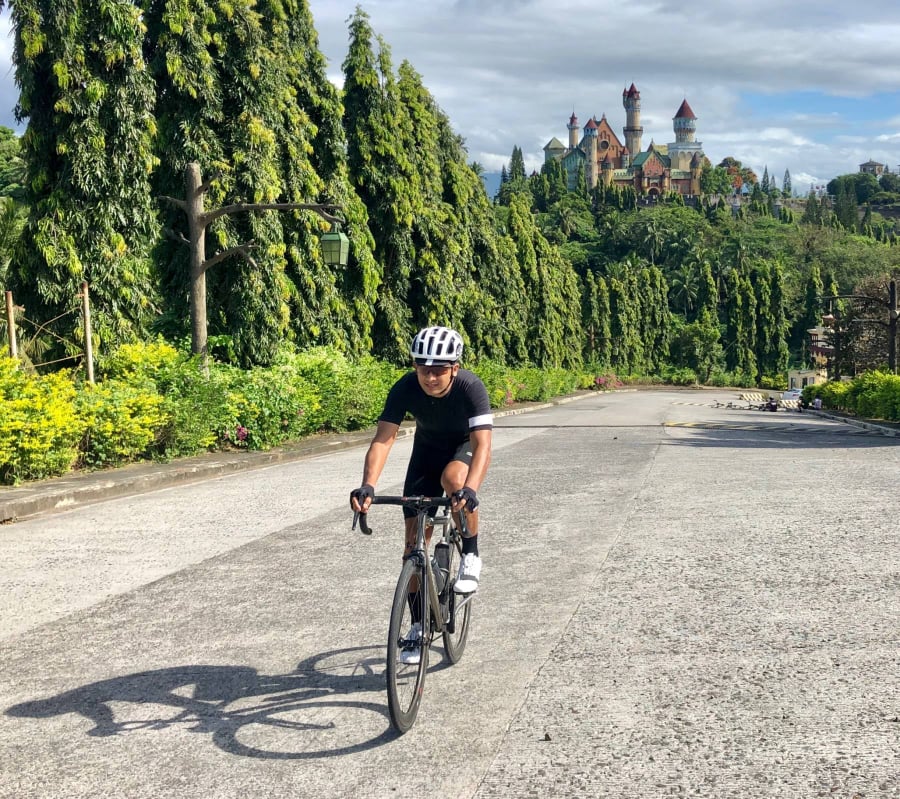 He is a senior Sales & Marketing professional for Philip Morris International and had the opportunity to work as an expat in Tokyo, Jakarta, Hong Kong and Ho Chi Minh City. Happily married for 21 years, he has two wonderful children – Beatrice, who is a sophomore at University of Toronto and Joaquin, an 11th Grade student at International School Manila.
Mr. Carandang has always been passionate about two wheels. "It's my "me time"… a time when my mind is clear of any worries. A time when I reflect on the past and plan for the future. A time when a lot of new ideas pop in my mind. A time when I'm in "the zone". When I'm on two wheels, I feel as free as an eagle and as strong as a bull," he shared.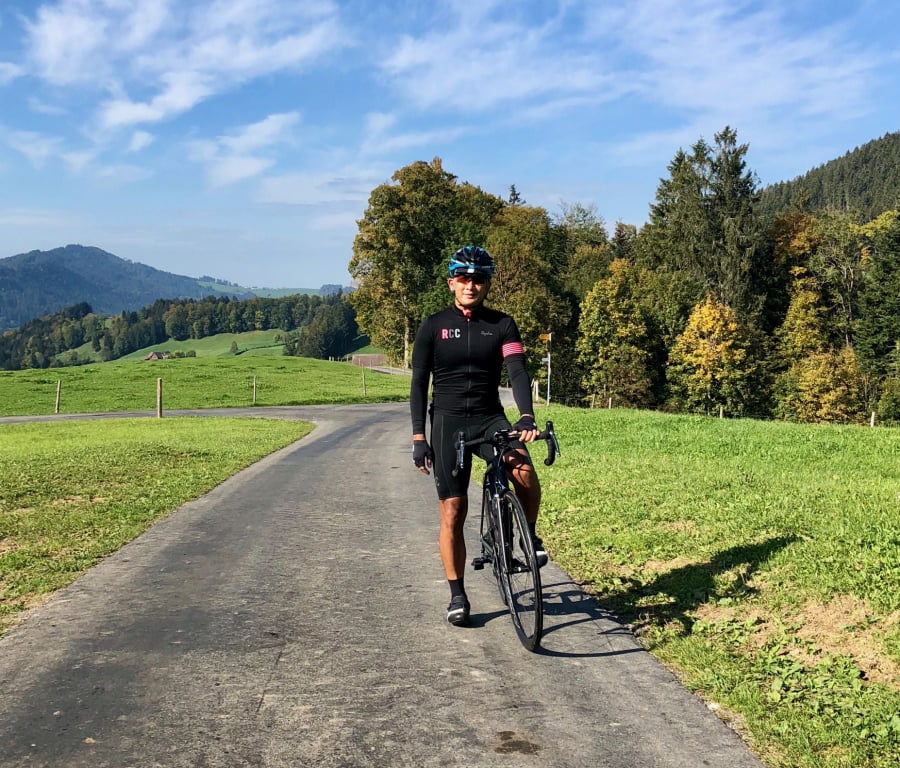 So when did he start riding two wheels? Mr. Carandang narrated, "My love affair with two wheels started during my college days at the De La Salle University. I got a road bicycle for cross-training when the UAAP swim season was over (I was an athletic scholar for swimming in DLSU). I remember the first bike race I joined was the 1990 Yakult Cycling Classic (Luneta-Tagaytay Race) where I surprisingly won the non-professional category. Since then, I joined and won a lot of cycling races but my most notable cycling accomplishment was winning the overall title in the 2008 Tour of EGAT (now called Tour of Friendship) in Thailand, one of the most prestigious cycling races in Asia for non-professionals. The Tour of EGAT is a 5-stage cycling tour covering 600 kms of challenging terrain outside of Bangkok. I'm also into Triathlon and recently won my age group in the 2020 Apollo Olympic Distance Triathlon competition in Subic Bay. I got into motorbiking 4 years ago when I was living in Vietnam. I bought 2 Vespas which was perfect for my family used to move around the narrow streets of Ho Chi Minh City."
When Mr. Carandang went back to Manila in 2018, he went to Bikerbox to buy a Vespa but upon entering the showroom, the Moto Guzzi V7 III Special immediately got his attention. Italian motorcycle manufacturer Moto Guzzi is the oldest European manufacturer in continuous motorcycle production. Bikerbox, Inc. is the official distributor of Moto Guzzi motorcycles in the Philippines.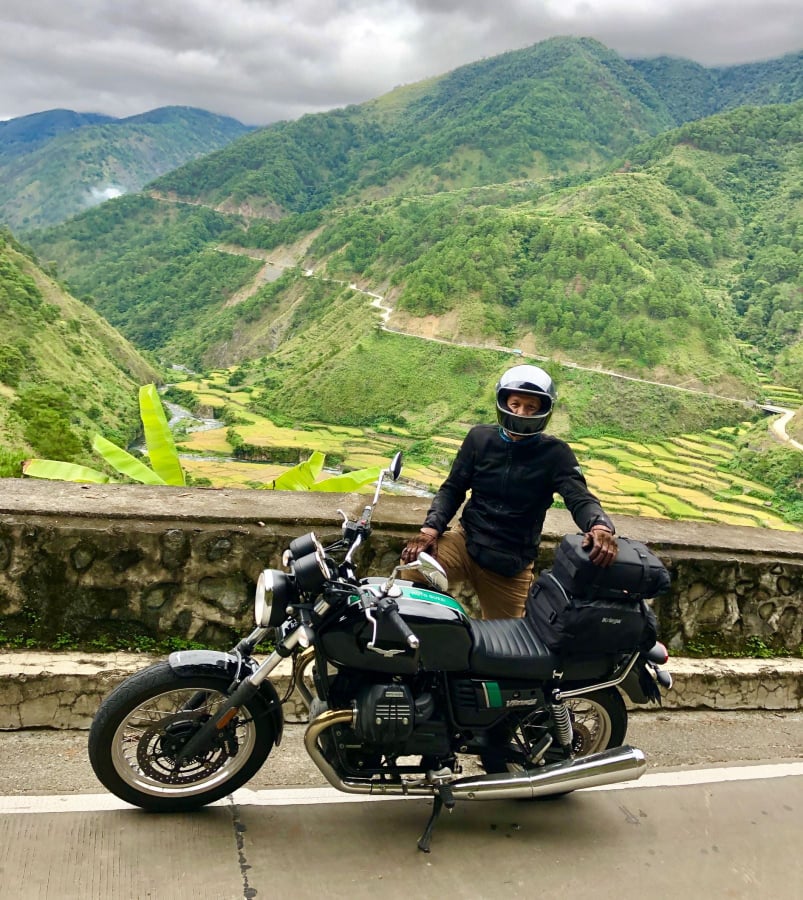 "It (Moto Guzzi V7 III Special) had an authentic vintage style that was very different from other motorbikes. After riding the demo unit for a couple of hours, I was impressed by the "character" of the V7 III Special – it's light and easy to maneuver, the engine was very responsive and the deep "old school" sound of the exhaust pipes was amazing! After returning the demo unit to the shop, I knew that I was going home with a Moto Guzzi and not a Vespa! I had so many memorable experiences with the V7 III Special. I made new friends in the bike community and ventured to places in the country that I've never been before… from the high mountains of Sagada, to the coastal roads of Baler and the flat lands of Mindoro island. The V7 III Special was a fun and reliable companion that also turned a lot of heads whenever I pass by," he reminisced.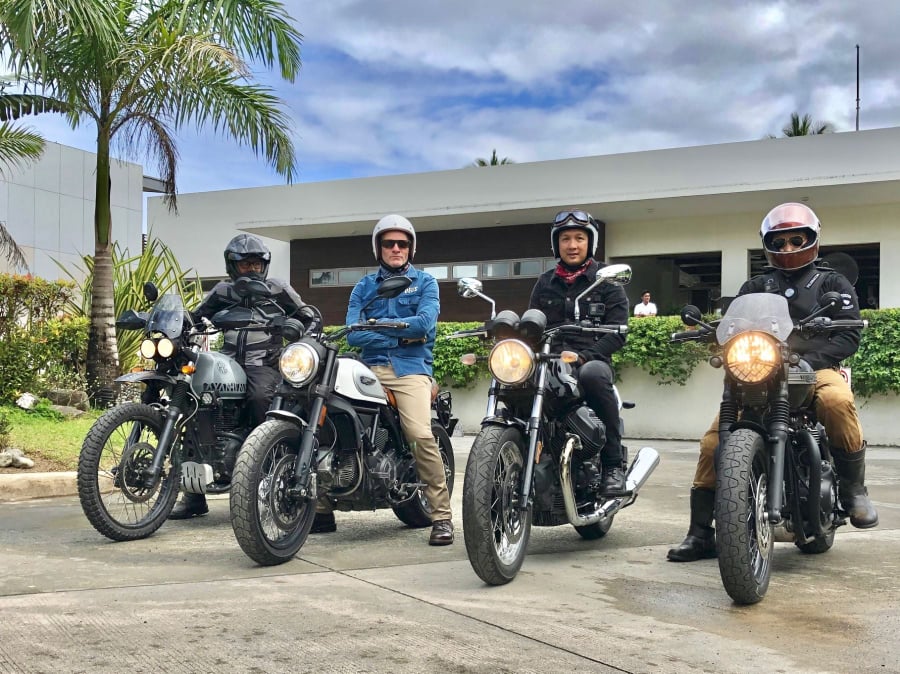 As he started growing his passion for motorbikes, Mr. Carandang got inspired seeing the Facebook and Instagram photos of his friends having the time of their lives on off-road motorbikes. The only thing that turned him off was that all of the adventure bikes in the market looked very high-tech and lacked the retro look that he prefers. But that changed when Moto Guzzi launched the V85TT. He expressed, "Finally, there's an adventure bike that is able to deliver both off-road performance and the image/style he wanted. In typical Moto Guzzi fashion, the V85TT is on a class of its own – unlike other adventure bikes that only looks proper for dirt roads, the V85TT is at home on any surface."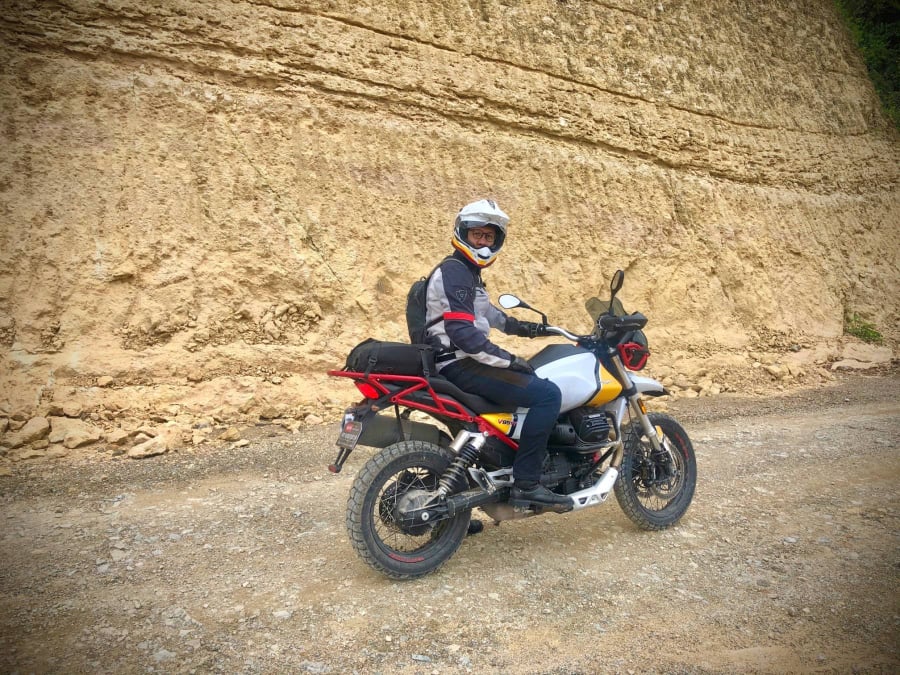 He noticed that Moto Guzzi owners or "Guzzistis" are fiercely loyal to the brand for a variety of reasons. Personally, Mr. Carandang loves Moto Guzzi because:
1. All Moto Guzzi bikes remain true to its 100-year-old heritage. The brand is able to include modern technology to its bikes without losing the classic Guzzi image.
2. Moto Guzzi bikes are unique. The unique V-Twin engine, the shaft drive, the effortless authentic classic look, the old-school sound from the exhaust pipe, all come together to deliver an experience that emotionally connects to its customers.
For those who want to start riding a motorcycle, here are some pieces of advice from Mr. Carandang:
1. Learn the fundamentals of riding a motorbike. Take a basic training course to minimize the risk of getting into an accident.
2. Invest on proper safety gear. The helmets, jackets, pants and gloves that offer the best protection are expensive but they are worth the investment as you're life depends on it.
3. Ride defensively and avoid taking unnecessary risks.
4. Find a group or club you can ride with. Group rides are safer than riding solo… and it's a lot more fun too!
Nothing beats the freedom two wheels can give. As they say, four wheels move the body, but two wheels move the soul and Mr. Eric Carandang's love and passion for two wheels are definitely amplified by Moto Guzzi.
Photos courtesy of Bikerbox
Thank you for visiting insideracing.com.ph. You may express your thought below through the comment section. You may also follow us on Facebook, on Instagram @Insideracingnation or on our YouTube channel.