UEMI Suzuki 3S Shop Reopens in Taytay, Rizal
Date posted on July 29, 2016
Share this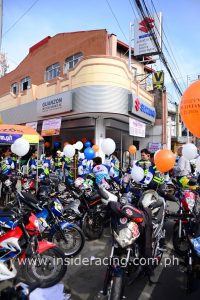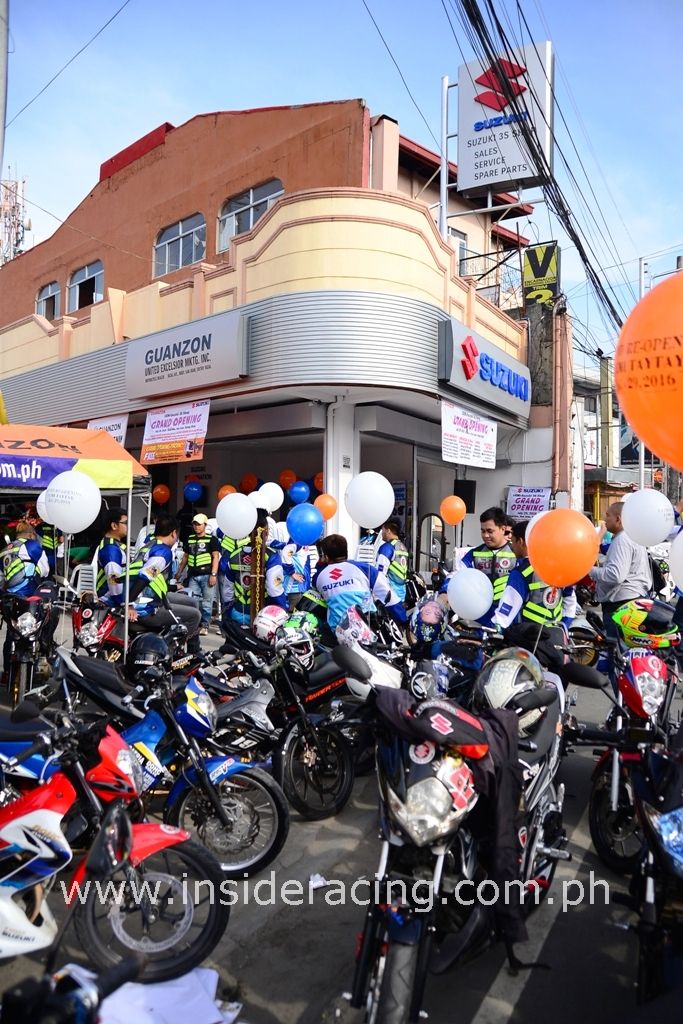 United Excelsior Marketing, Inc. (UEMI), a member of the Guanzon Group of Companies, held a grand reopening of their Suzuki 3S Shop located in Rizal Avenue, San Juan, Taytay, Rizal on July 29.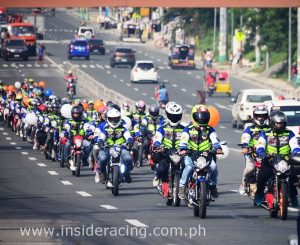 The event was well supported by Suzuki riders and clubs. Various activities such as a motorcade, stunt show, free service and others were prepared by Suzuki Philippines and UEMI.
Suzuki Philippines' President Mr. Hiroshi Suzuki, Managing Director Mr. Norminio Mojica, General Manager for Motorcycle Sales and Marketing Mr. Jun Bulot and Suzuki MC Marketing staff were in attendance. Mr. Guanson Lo, Vice President of the Guanzon Group of Companies, graced the event.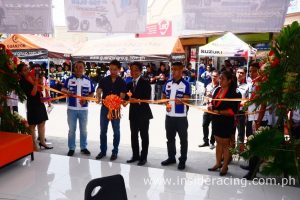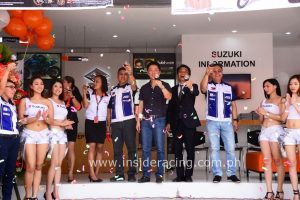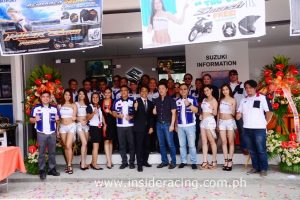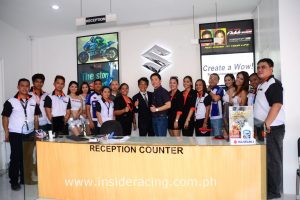 A grand opening promo is available from July 29-August 6 wherein for every purchase of Suzuki motorcycle, one can get a free action cam or Spyder shades.
Just like other Suzuki 3S Shops, Suzuki's full lineup of motorcycles is offered by UEMI's store along with genuine spare parts and apparel. It has sales personnel that are always ready to lend a hand, modernized motorcycle repair facilities, outstanding after sales support and professional mechanics. Technologically-advanced display modules inspired by its signature Japanese innovation can be found in the shop which boasts a sophisticated brand image and high-class atmosphere.