USRA Nationals will award more than P2 Million to riders in 2022!
Date posted on April 21, 2022
Share this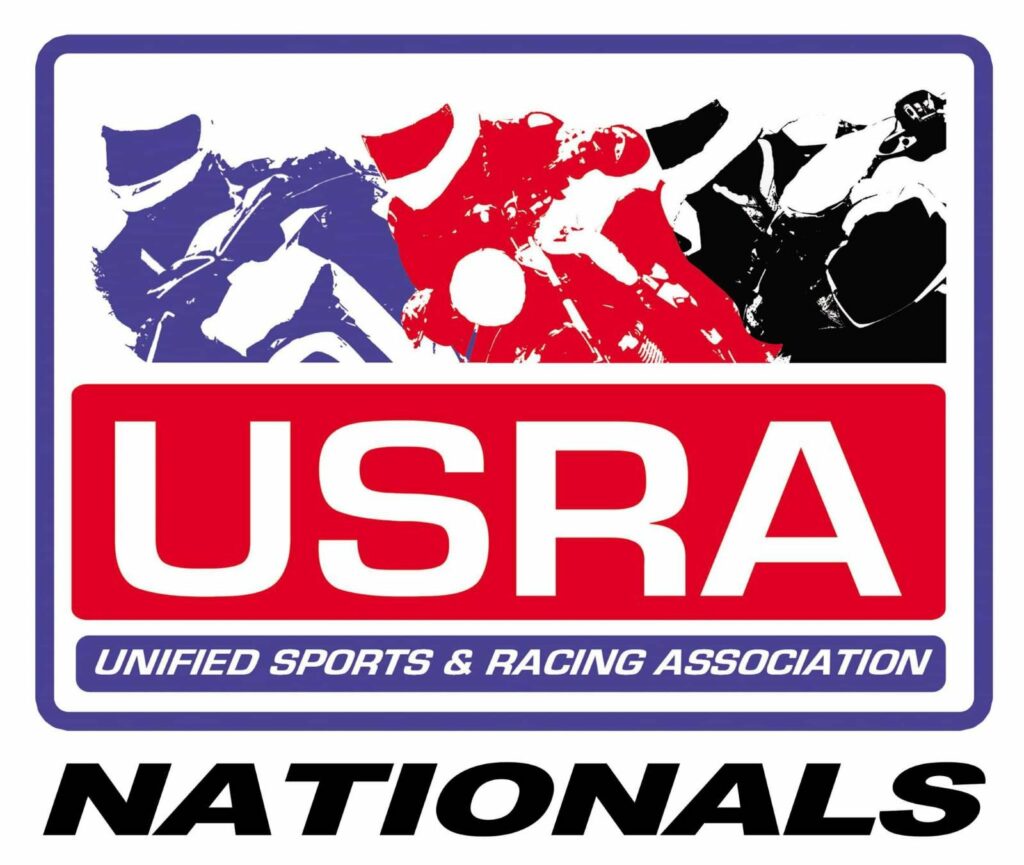 Many aspiring and experienced Filipino racers and race teams will benefit from participating in 12 different USRA Nationals sanctioned events in 2022 as they compete to get a share of the more than P2 Million in cash prizes, on top of trophies, glory and bragging rights.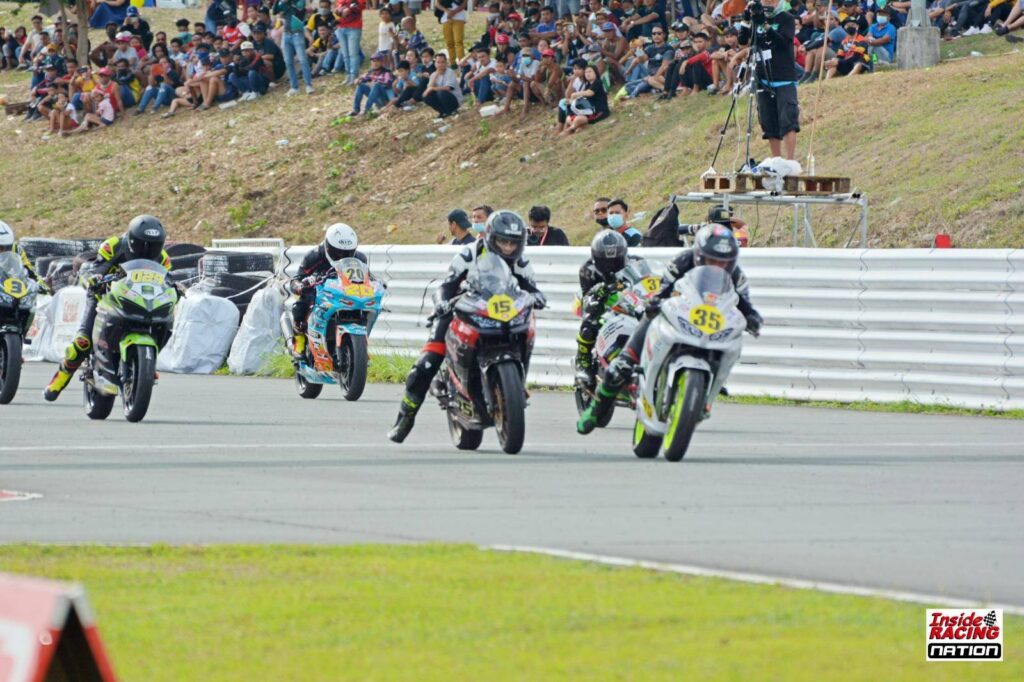 This is made possible by the support given by the motorcycle industry composed of different brands of lubricants, tires, safety gears, racing parts, apparel and motorcycle manufacturers.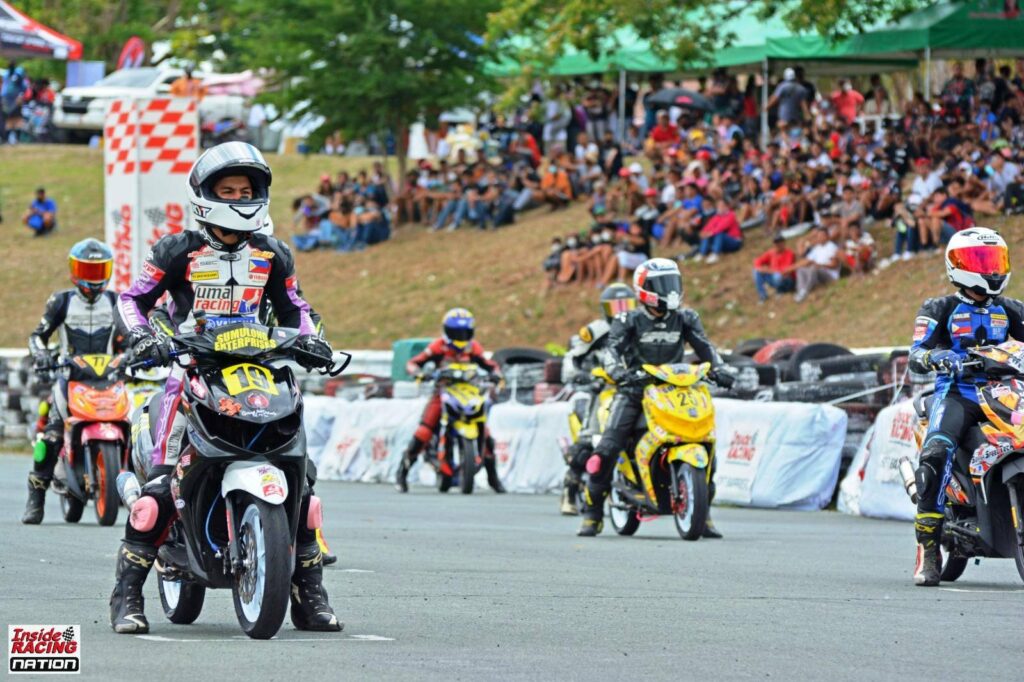 There will be a total of 12 race events from 2 different USRA National Championships that will run on 3 different permanent race tracks and two temporary race tracks across the country. The USRA Nationals, like other championships by other organizers in the country, aims to discover and norture new riders, teams and sponsors from different areas of the Philippines. This is on top of providing a great platform to which established teams and riders can showcase their sponsors.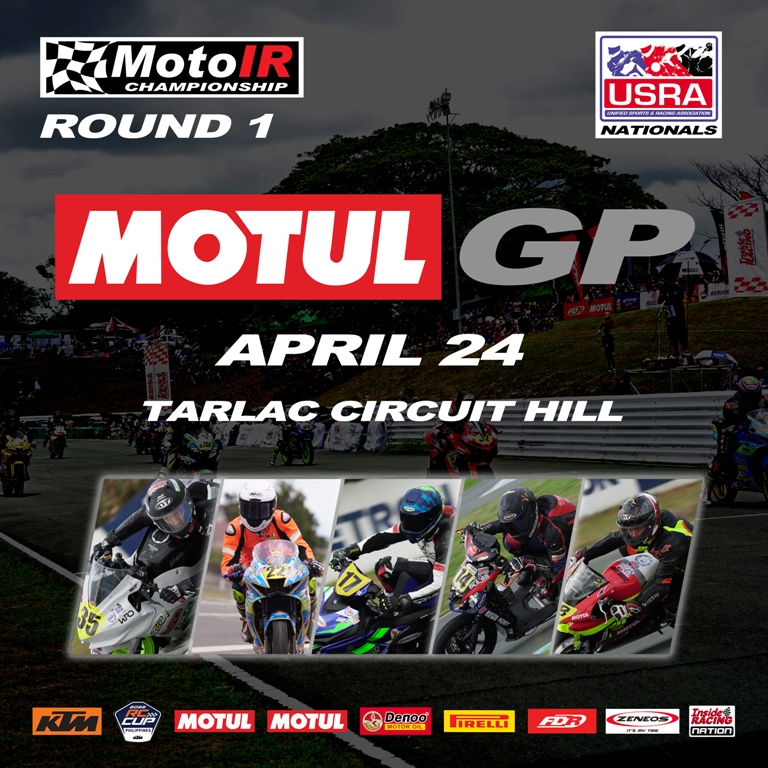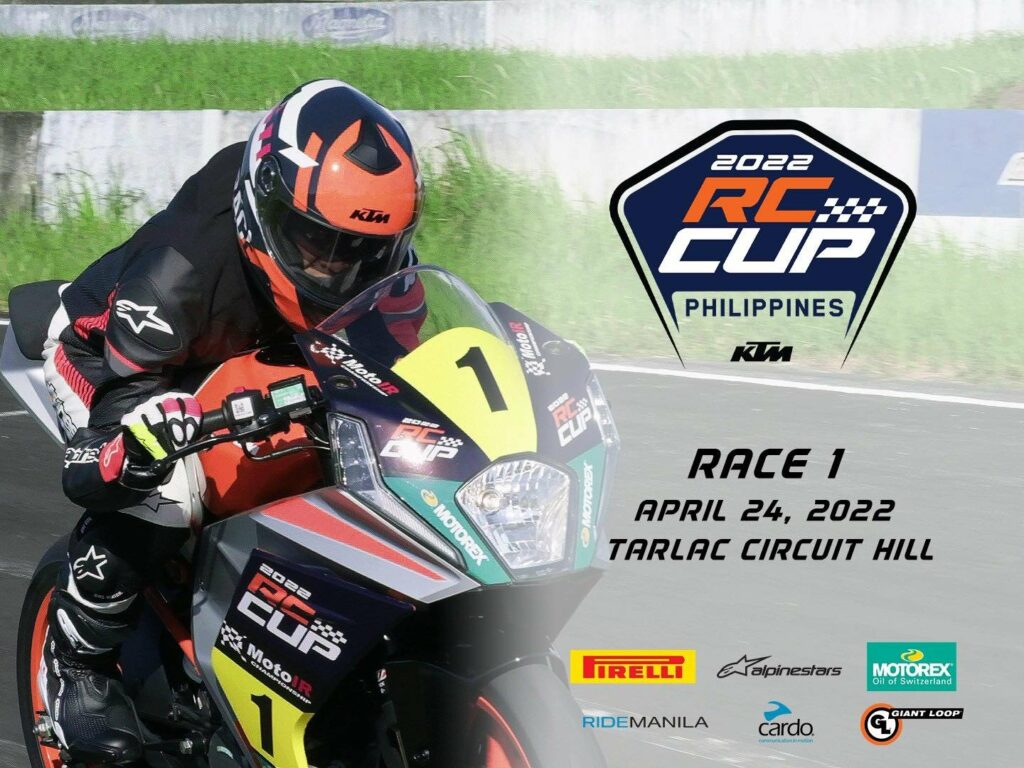 The 6-round 2022 MotoIR Championship that will kick off this Sunday April 24 with the MOTUL GP,  will award up to P612,000 across 17 MotoIR classes for all rider skills from SP (Beginner and Novices) GP (Intermediate and Experts) plus another P367,500 from KTM for the first KTM RC Cup Philippines. This ramps the total cash prizes up to P979,500 for the 6 race MotoIR season.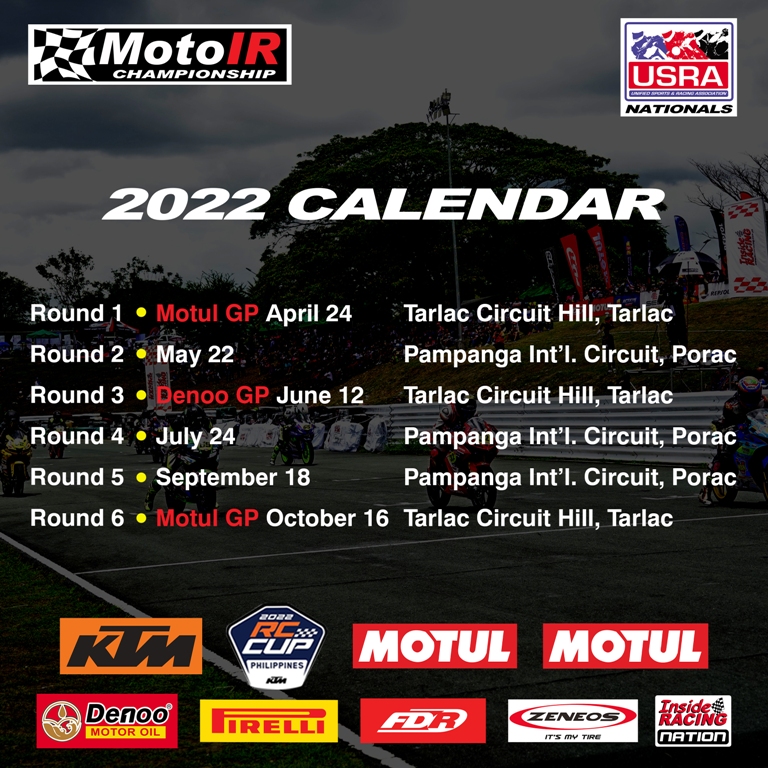 Organized by IR Nation (IR), the MotoIR Championships that started way back in 2012 will celebrate its milestone 10th year of racing. For 2022, it will visit two permanent race tracks in Luzon. These are the Tarlac Circuit Hill in San Jose, Tarlac and the Pampanga International Circuit located in Porac, Pampanga.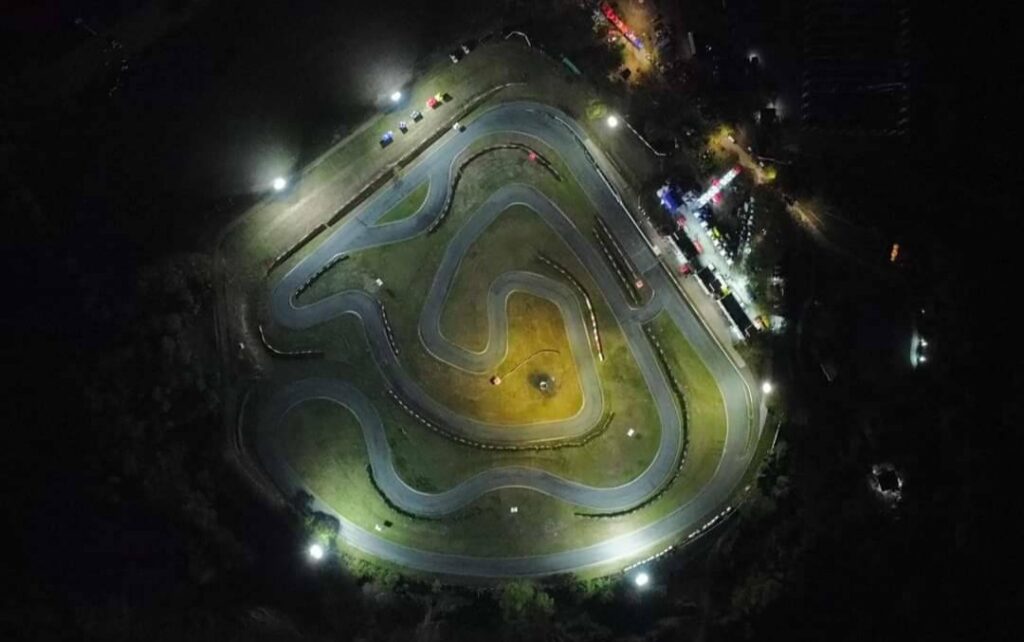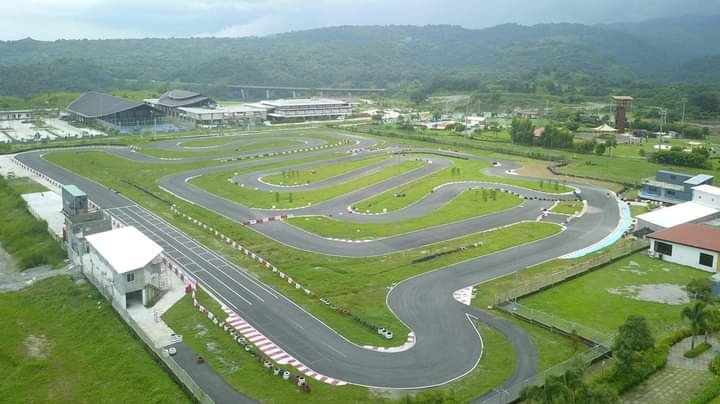 The USRA championship will feature race classes for  backbone sportbikes ranging  from 150cc to 400cc, Underbones, scooters, maxi scooters and MiniGPs.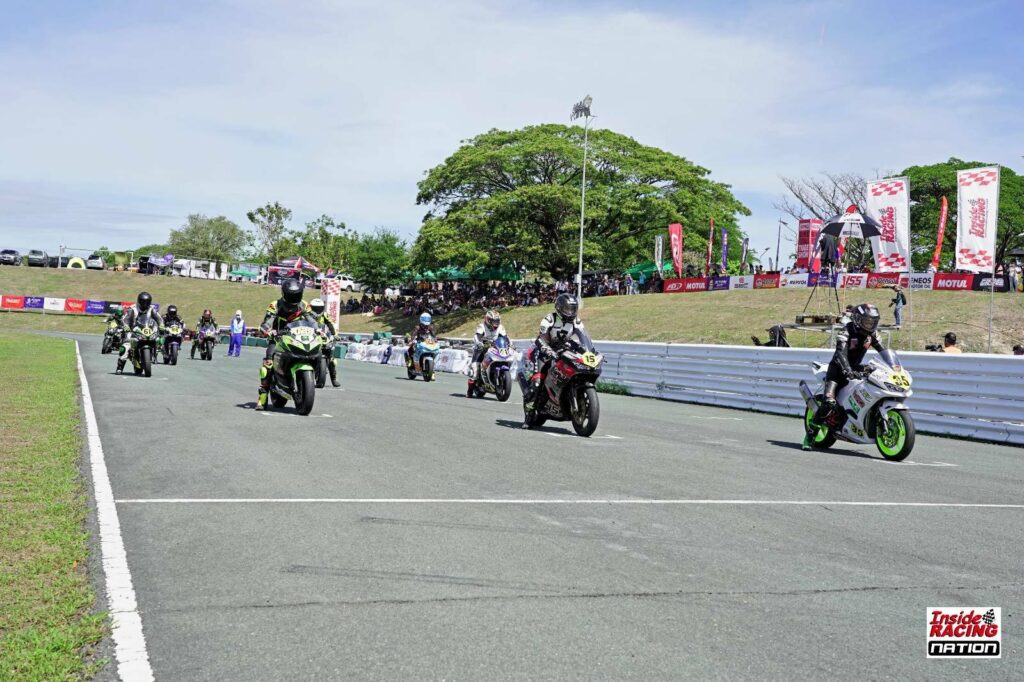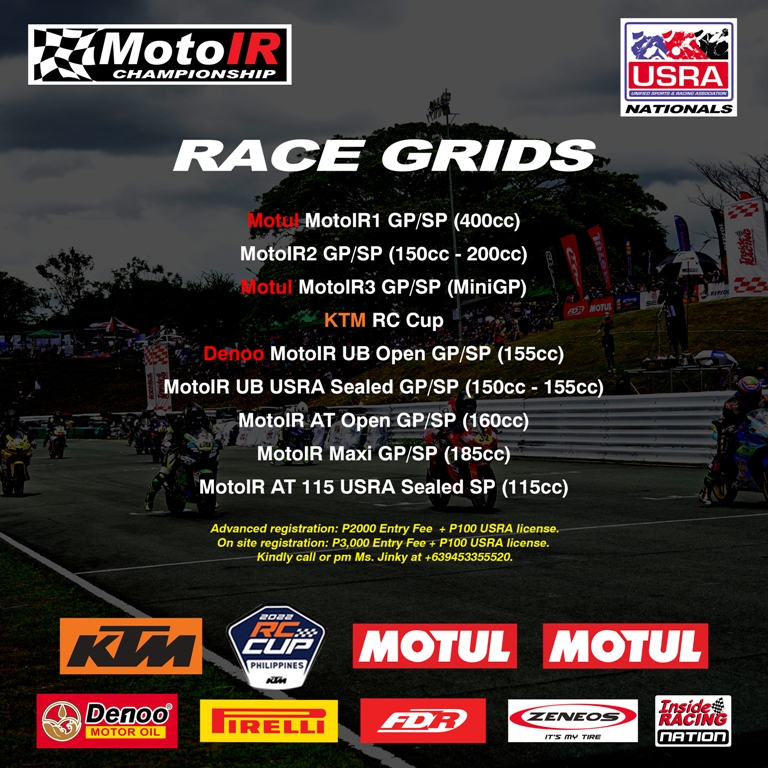 Meanwhile, the 2022 MOTUL Super Series Nationwide Championships will return in a big way in 2022 with a six (6) race Nationwide events from two Divisions and will award a total of P1.12 Million to its  winning riders and Champions. This will be the first year of a milestone 5-year partnership with MOTUL Philippines distributor Infinitserve International and Motul Asia.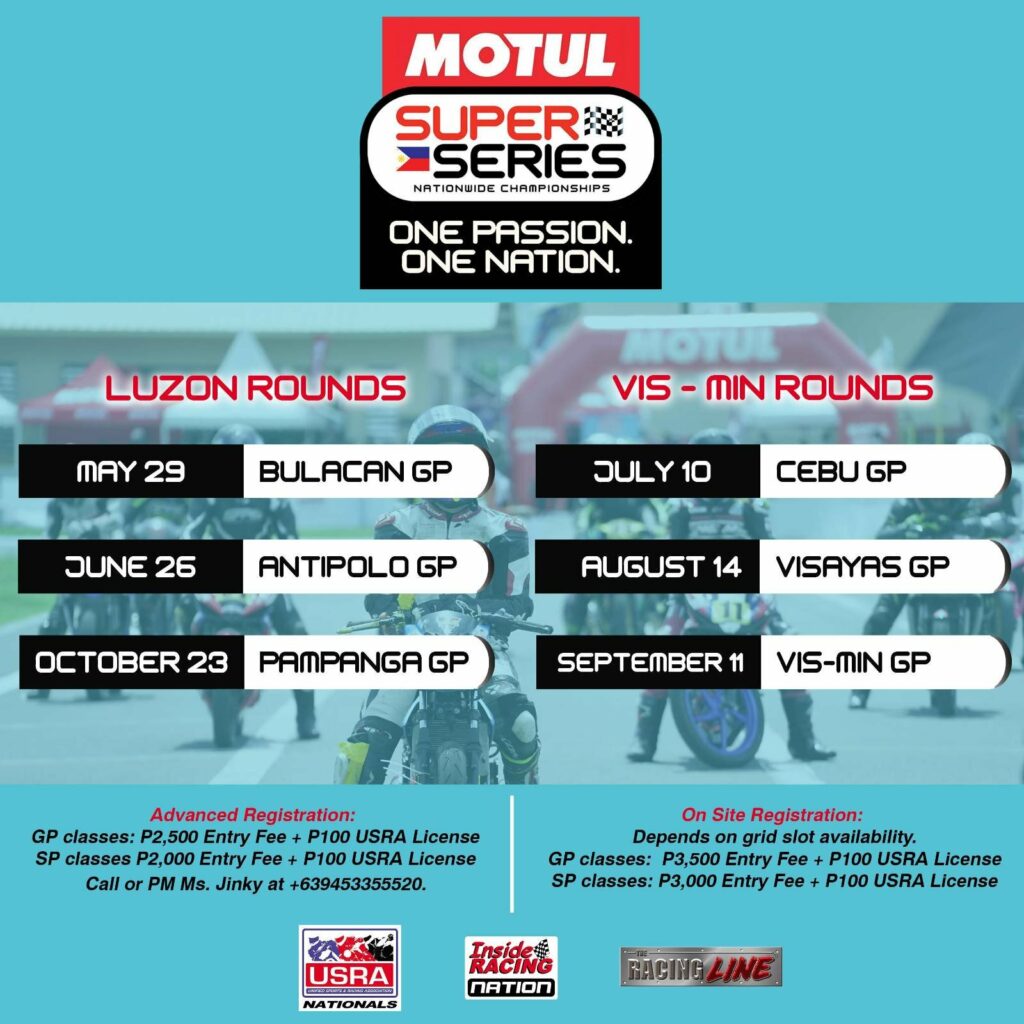 Organized by IR Nation (IR) for the Luzon Divisionals and The RacingLine TV (TRL) for the Vis-Min Divisionals, the Motul Super Series Nationwide Championships focuses on promoting the popular underbones and scooters that comprise more than 90% of the market, thru exciting racing at different locations across the Philippines while also promoting safety riding by inspiring young speed inclined riders to race on the track and not on the public roads. The series have also helped promoting motorcycle tourism because the races held at different attracted large local crowds.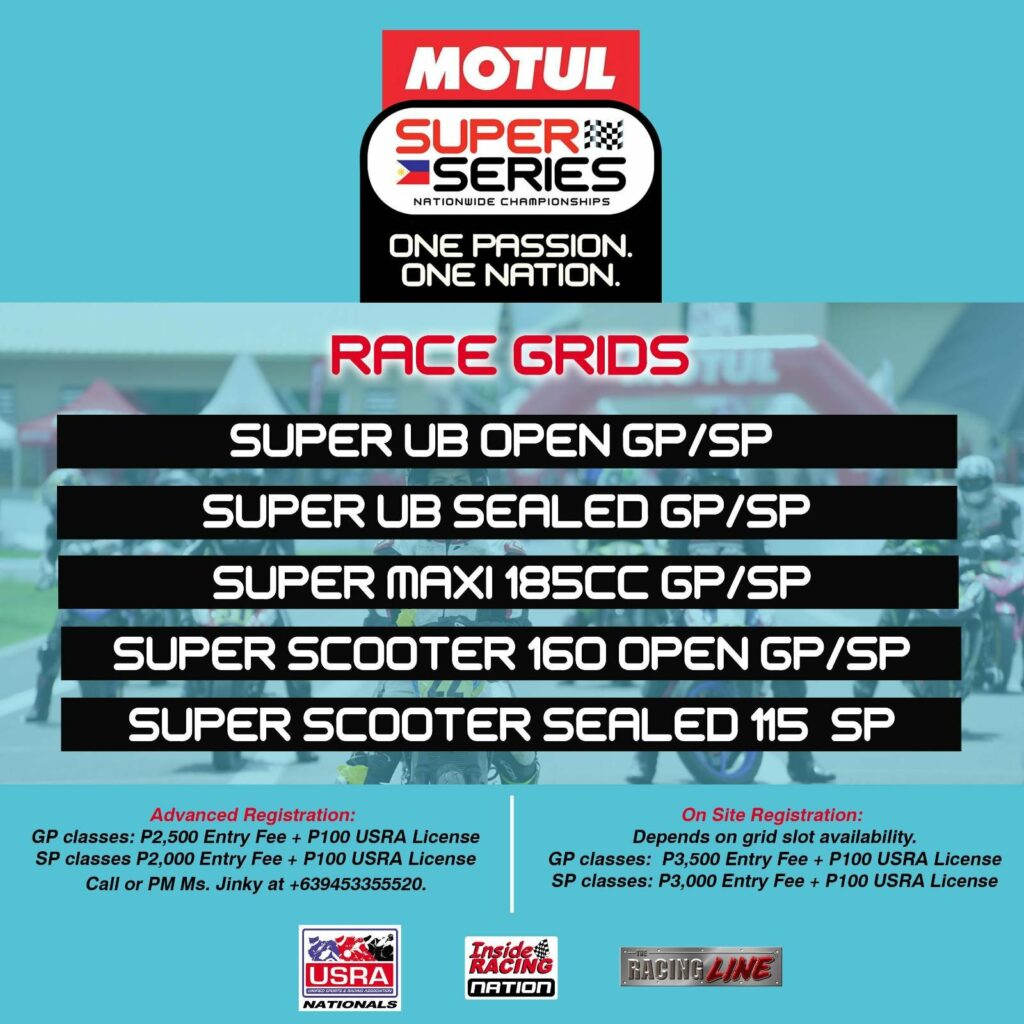 The championship is on now its 5th race season, having first ran way back in 2016.  Super Series GP races have been held so far in Antipolo, Bulacan, Pampanga, Cavite, Manila, Novaliches, Cebu, Davao, Bacolod, and Cagayan De Oro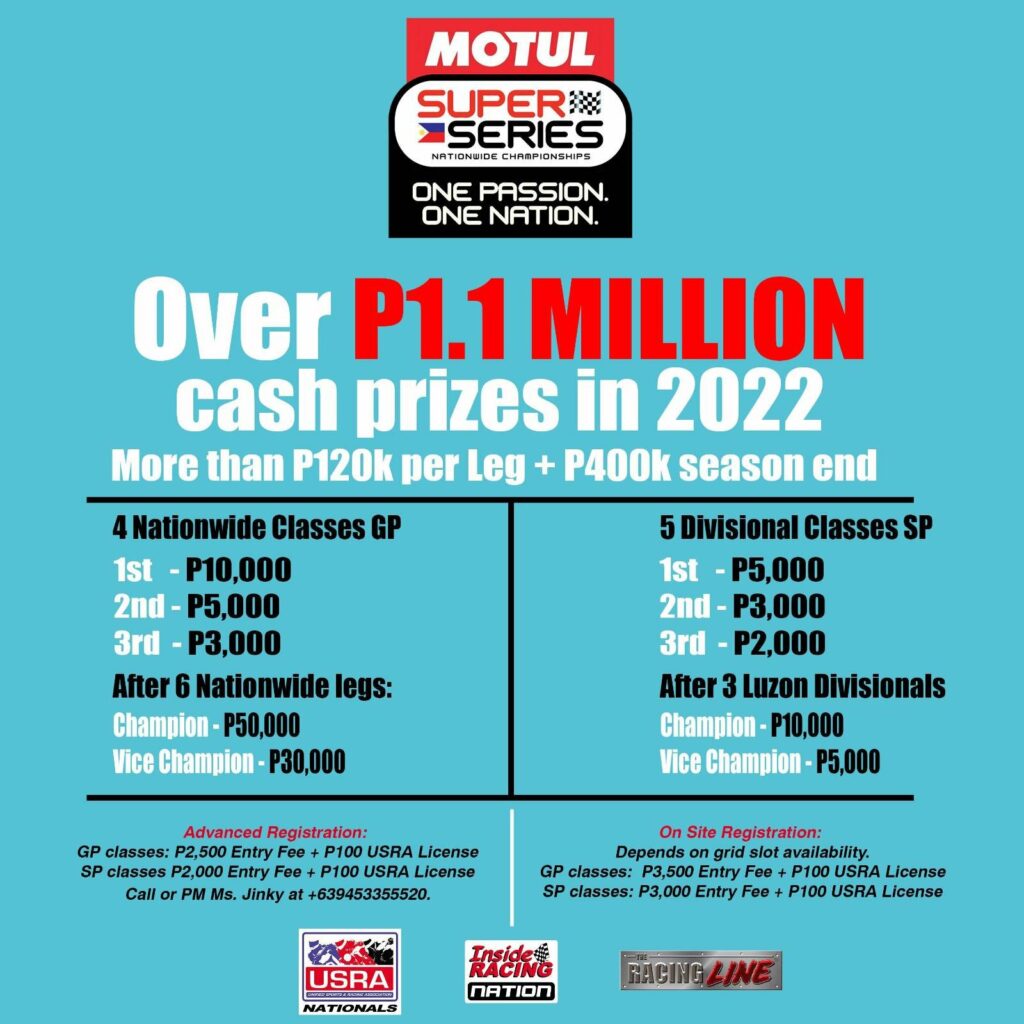 In 2022, there will be 3 races each for Luzon and Vis-Min Divisions with Nationwide Champions. It will start on May 29 with the staging of the 2nd Motul Bulacan GP, to be held on the SM Pulilan grounds. Races in Antipolo Robinson's grounds, Cebu Kart Zone and Porac International Circuit in Pampanga will follow.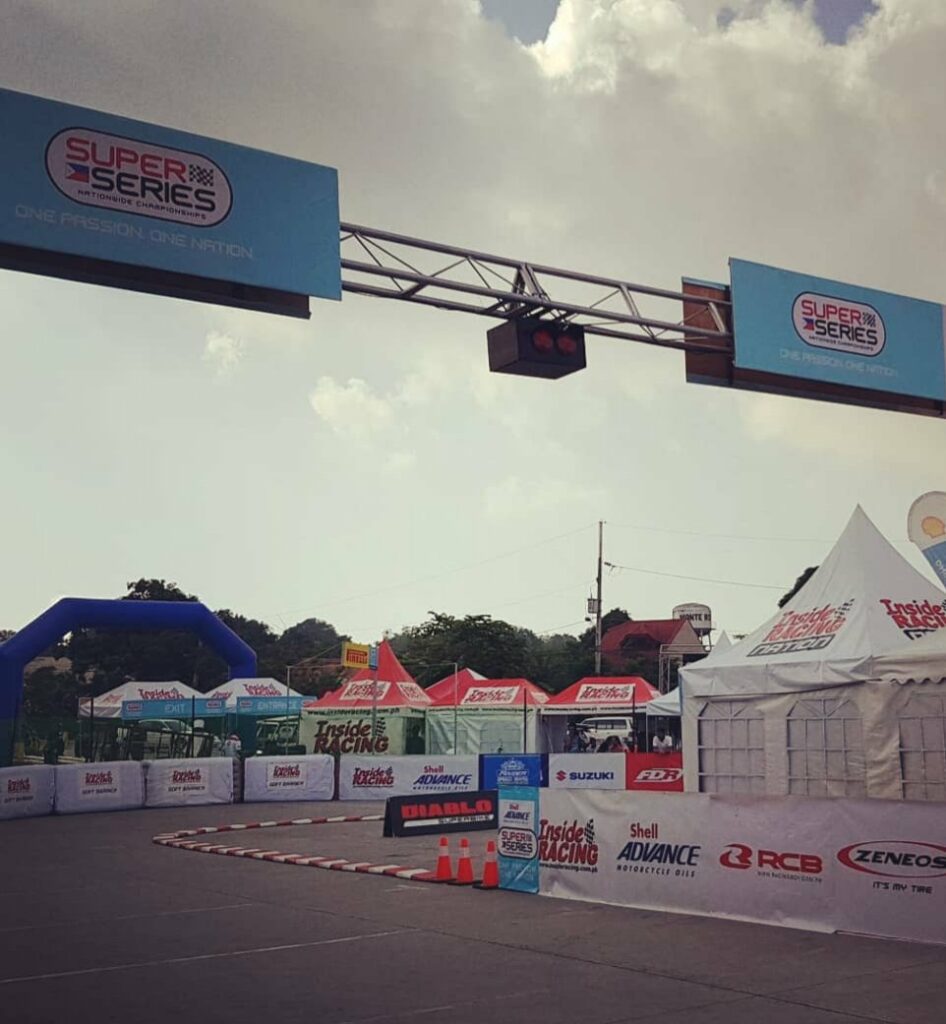 "We are very thankful to our the sponsors, for the trust and support that they have given us again. They will allow us to reward the riders financially in such a big way this 2022. This will surely inspire and help deserving riders and teams. If you add our IRGPXV event and other One Make Races that will be announced soon, the total awards will be close to P3 Million for 2022," said IR Nation's Mr. Al Camba.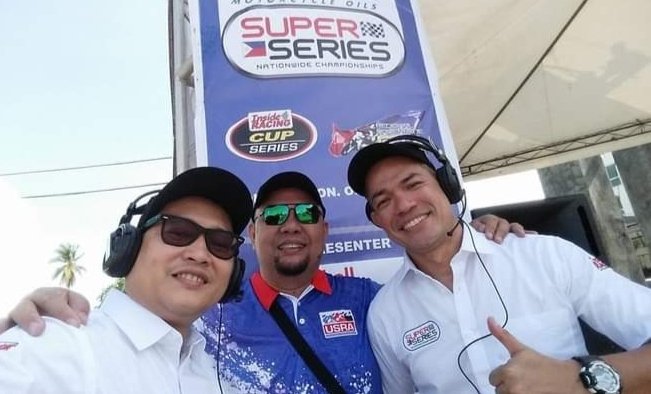 Both races are sanctioned by the Unified Sports and Racing Association (USRA) led by its President Mr. Eduardo " Doods" Lumague, which celebrated its 10th year anniversary in 2021. The MotoIR and Super Series are classified as USRA National events for 2022. 
"We are happy and excited to be back racing again in Vis-Min after more than 2 years away. We are also commited to give the riders and teams higher levels of exposure to your fans for the benefit of your sponsors," said TRL's Mr. Jong Uy.
"USRA will continue to work for the continous upliftment of the level of competitivenes of our local riders thru these USRA National races. Our past champions are now competing at international races and many continue to excel in our domestic races. Furthermore, we are happy that we are racing again, not only all over Luzon, but also in Vis-Min for 2022, " said Mr. Lumague.
Meanwhile, regular USRA sanctioned events for grassroots like IR Club Races, Regional Underbone GP Club races, IR Club Wars and other special races will also be held this year.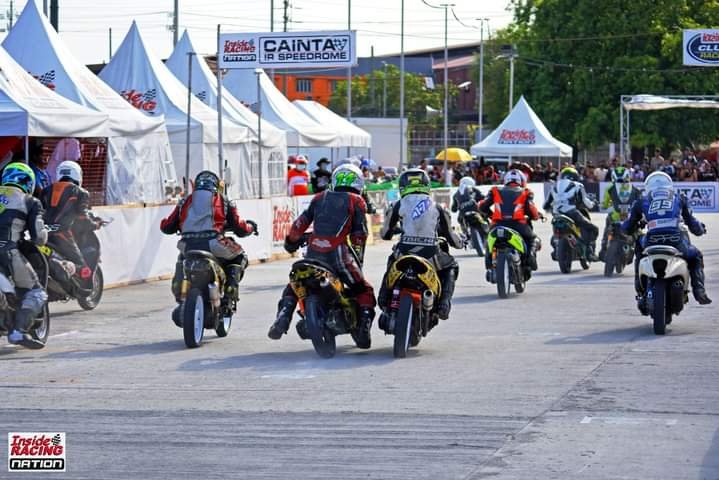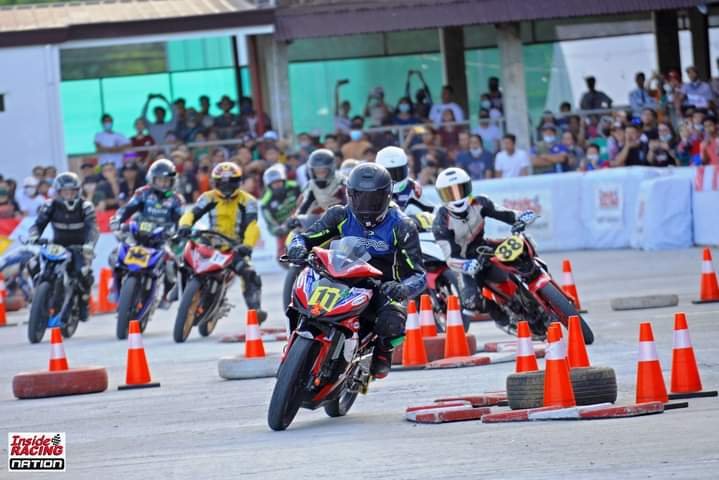 Advanced registrations are now open for both series. For more information you may visit the Facebook pages of both InsideRacing Nation and The RacingLine TV.  
Thank you for visiting insideracing.com.ph. While you are here, kindly don't forget to click on our advertiser ads above, visit their site and consider them for your motorcycling needs. It will help us a lot.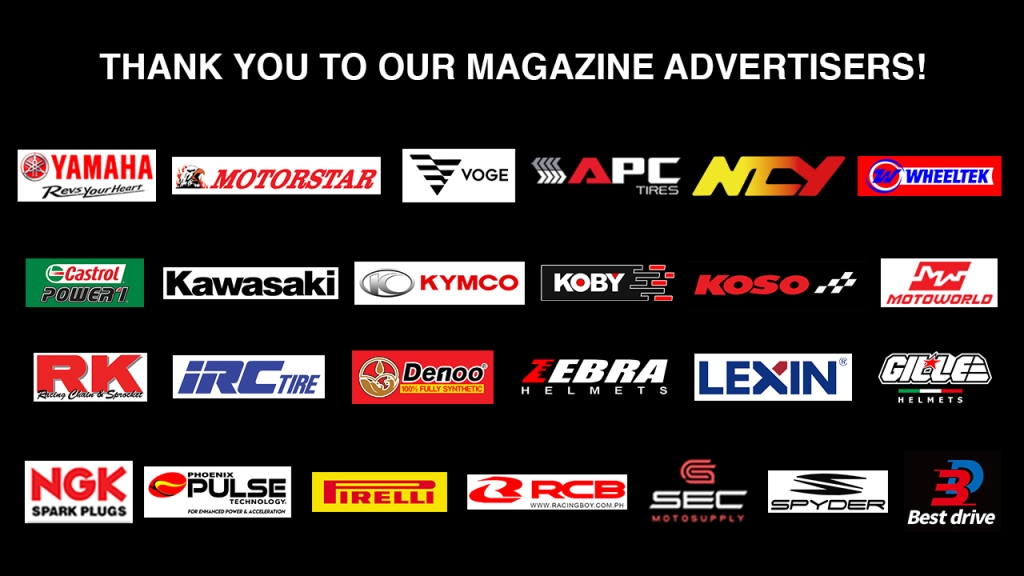 You can also order a copy of our monthly print magazine for more riding contents to read and enjoy at your leisure anytime by clicking here.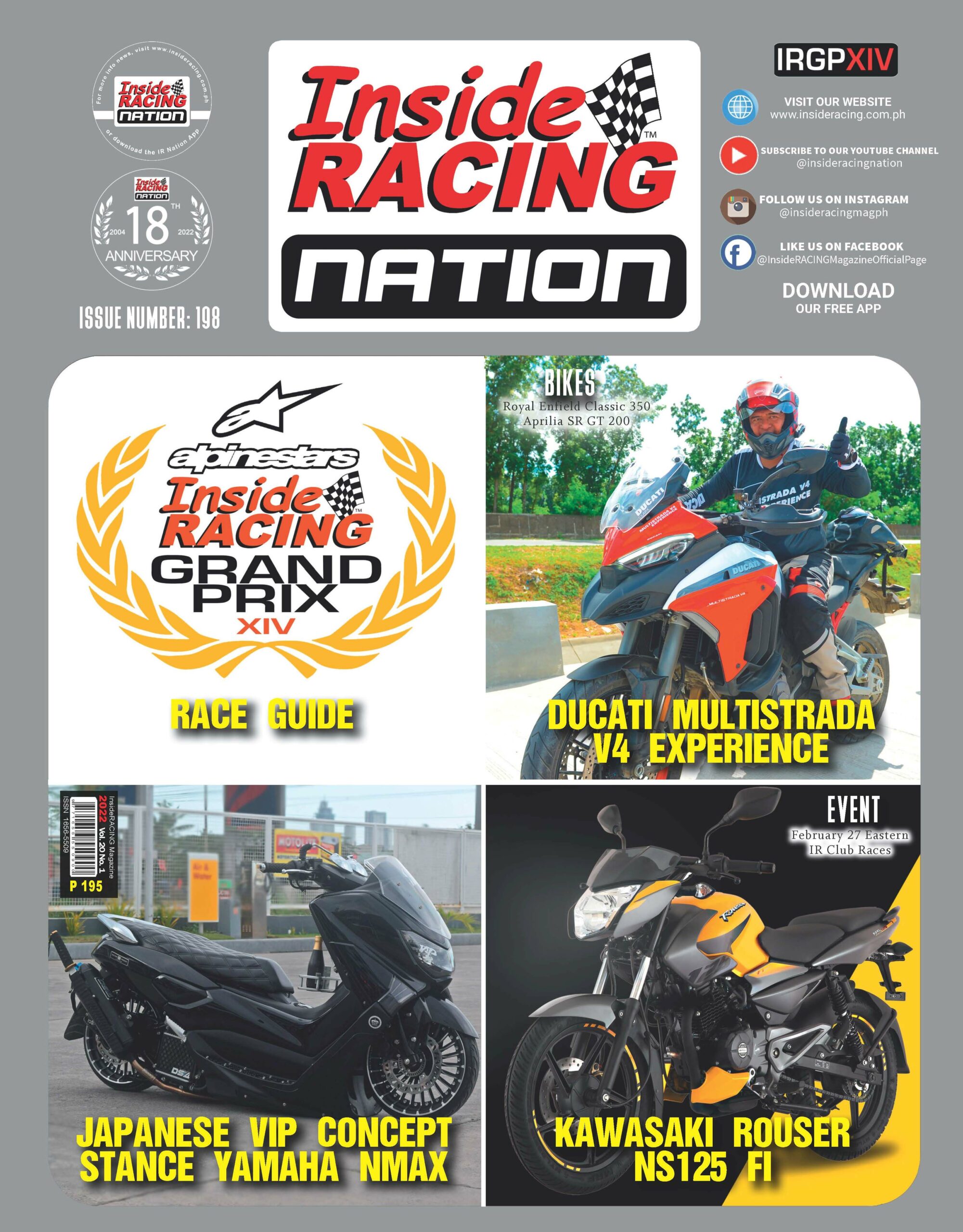 You may also express your thought below through the comment section. You may also follow us on Facebook, on Instagram @Insideracingnation or subscribe to our YouTube channel.