Viñales & Rossi search for grip on bumpy Brno track
Date posted on August 8, 2020
Share this
The Monster Energy Yamaha MotoGP Team kicked off the Monster Energy Grand Prix České republiky today at the Automotodrom Brno circuit. Maverick Viñales and Valentino Rossi used the morning and afternoon sessions to the fullest to tune their bikes to their liking and find edge grip. They rode to fifth and twelfth place respectively in the combined timesheets in the afternoon.

Viñales followed up the slightly eventful morning free practice with a useful afternoon session. He already had a good feeling in the morning, despite a small crash due to bumps on the track. This afternoon he concentrated on improving his bike's setting, adjusting it to the hotter conditions that are expected to be similar to those in Sunday's race. The number-12 rider was in third place when, with 15 minutes left on the clock, the times started to drop. He posted a 1'56.668s for fifth place in the FP3 and the combined timesheets, 0.166s from first.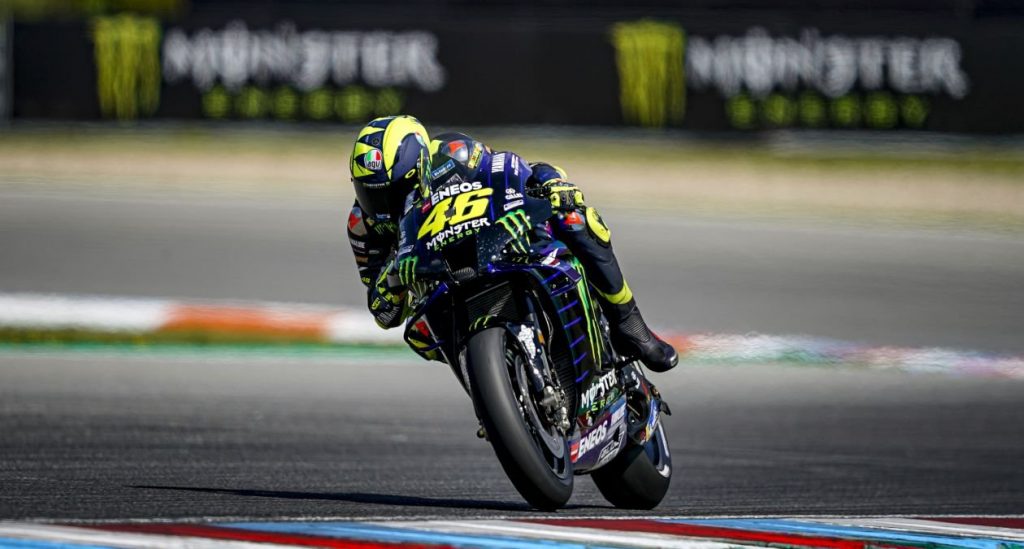 Rossi noticed a lack of grip in the FP1 session, and this continued to be a theme throughout FP2. He used the 45 minutes of afternoon track time to perfect his bike's set-up, using the nimble character of the M1 to the fullest. The Doctor held a place inside the combined FP timesheets top 10 with his 1'57.646s morning lap, but he felt there was more in it for him. In the final stages, the Italian managed to improve his time with a 1'57.290s, but it wasn't quite enough. He ended the first day in twelfth position in the FP3 and the combined free practice standings, 0.788s from the front.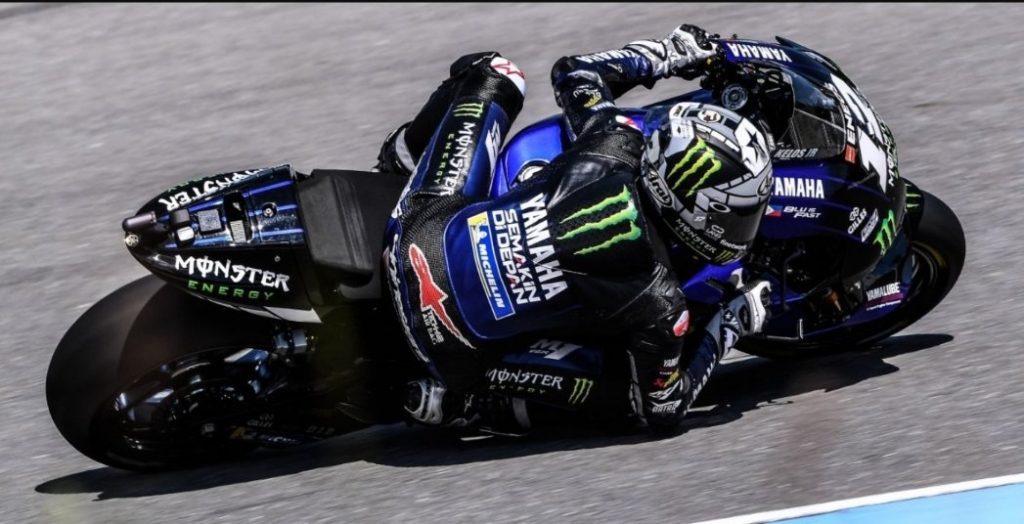 Maverick Viñales:

"The feeling overall is good, I'm quite satisfied. This morning I made a mistake, because I went a little bit wide and I hit the bumps, so I crashed. I hit my right shoulder, but it seems like everything is okay, so I'm quite happy about that. The conditions here are totally different from what we had in Jerez, it's a different situation, so we have to think and try to understand where and how each tyre spec is working for our bike and adjust the set-up accordingly. I'm optimistic for the race, I think we can do a really good job. The track is very slippery and bumpy but, though I didn't do the perfect lap today, the feeling is there, and I feel confident. I think we understand well where we can improve, so we're going to work very hard this evening to make another step for tomorrow."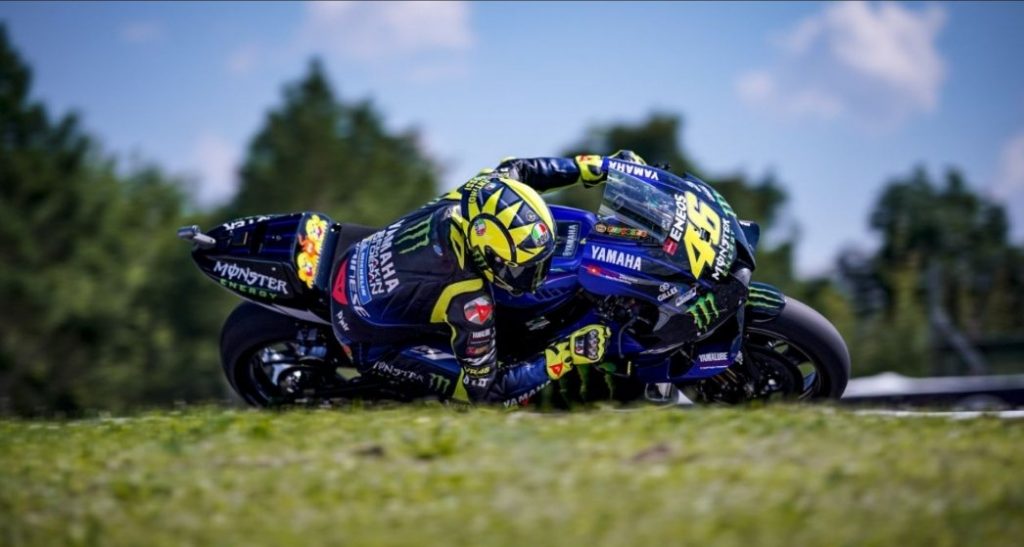 Valentino Rossi

"It's a difficult situation and these are difficult conditions. The track's lay-out is fantastic, but the asphalt here has some bumps and the grip level is low. We especially suffer from rear tyre degradation, after some laps we lose a lot of performance. I think solving that will be key for a good result on Sunday. My pace is not so bad, but unfortunately during the lap with the soft tyre I wasn't strong enough to stay inside the top 10, so this is a problem. We need to use tomorrow morning's FP3 to get a place in the top 10 and get into Q2. In MotoGP everything changes from one practice session to the other. It's only Friday. As always there are a lot of riders and different bikes that are very strong, but my speed is not so bad either. We have to work in some areas to further improve, but we are quite good."

Source yamahamotogp