Viñales Victorious with Quartararo Fifth in Opening Round Stunner
Date posted on March 29, 2021
Share this
Monster Energy Yamaha MotoGP's Maverick Viñales gave a masterclass at the Losail International Circuit. The Yamaha man started the 2021 MotoGP season with a perfect victory at the Grand Prix of Qatar. Teammate Fabio Quartararo also put up a strong fight. He made up a lot of ground in the opening laps and finished in fifth place.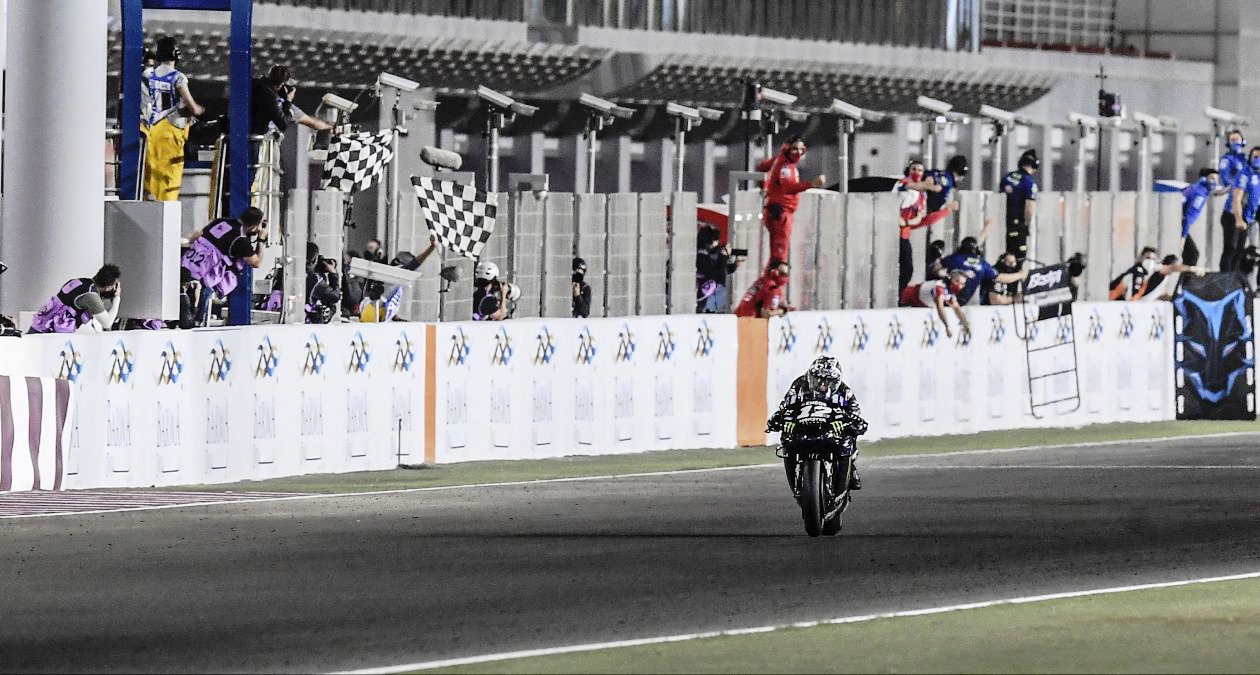 Monster Energy Yamaha MotoGP's Maverick Viñales and Fabio Quartararo put in some real teamwork at the 2021 MotoGP season opener. After a difficult start, the duo stormed towards the front of the pack as a tag team. Viñales proceeded to take on the frontrunners and came out victorious. Quartararo put up a strong fight to cross the finish line in fifth place.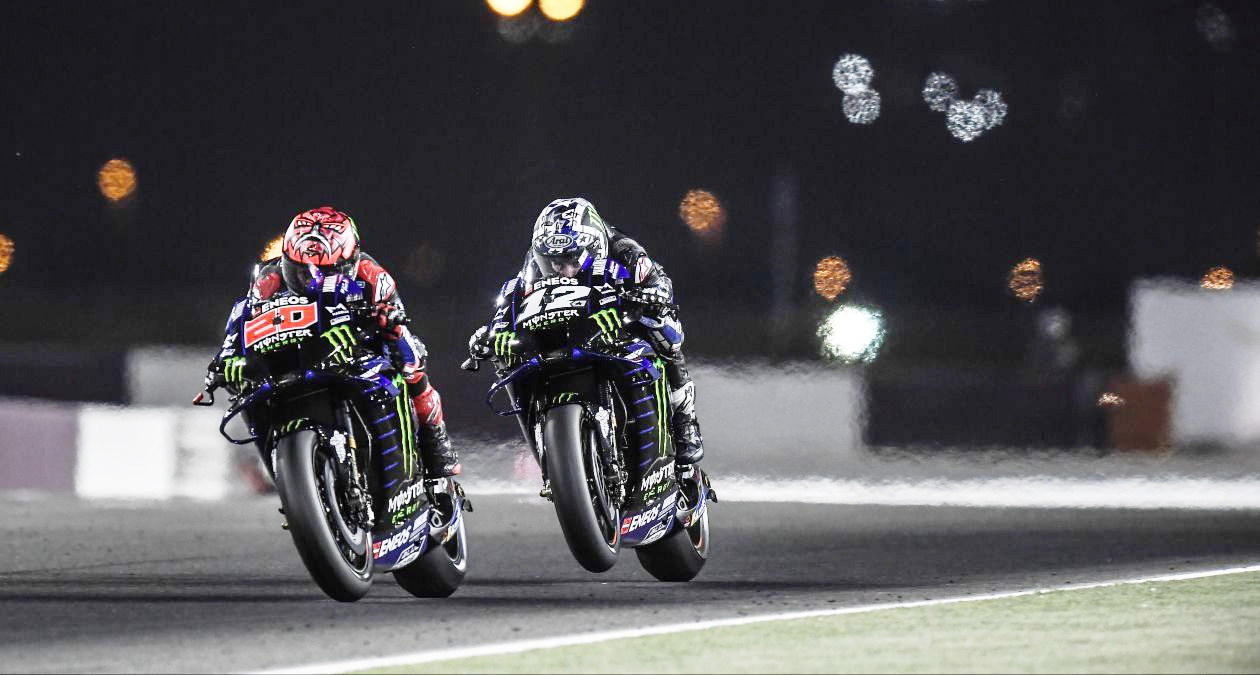 Viñales launched from third place on the starting grid, to settle into eighth position, but this was only temporary. He was soon behind Quartararo, and the teammates worked together cutting through the rider field on their way to the leaders. When lap 8 came round they had made it to third and fourth place.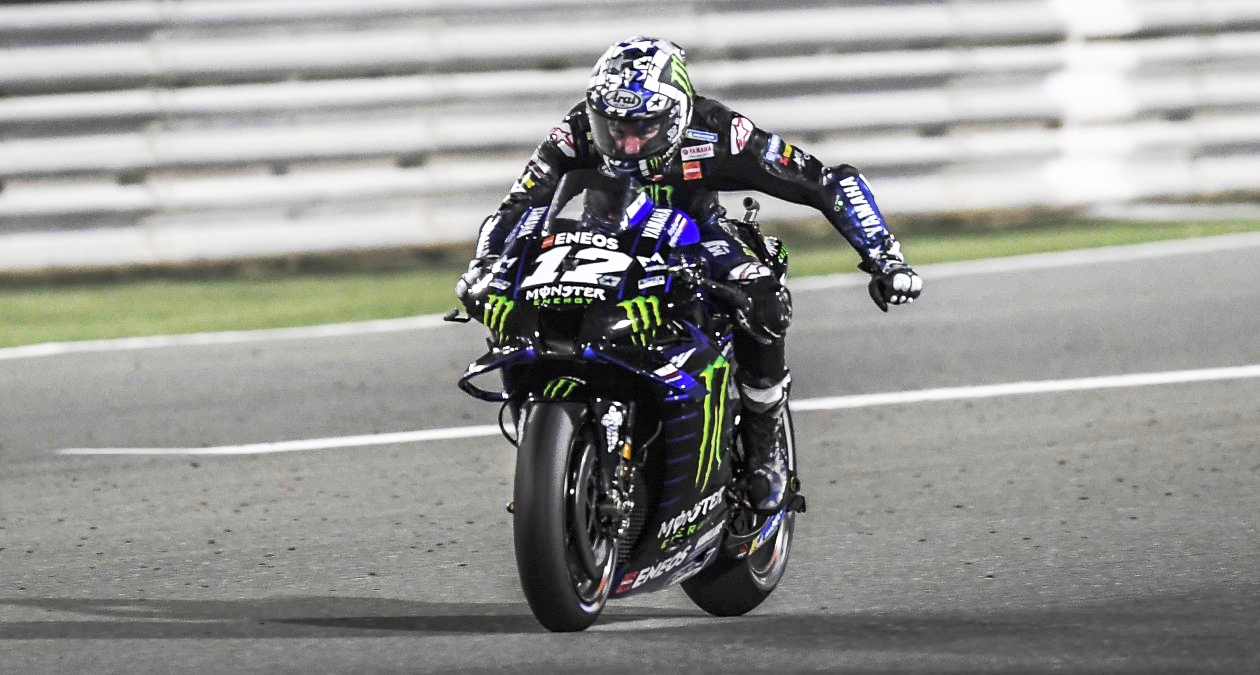 The number-12 rider's pace was astounding, and it was clear he was ready to put his head down and chase his first podium of the 2021 season. With 12 laps to go, the Spaniard's turn came to take over the role of 'leading Factory Yamaha bike' in third place. He closed down the gap to Johann Zarco in a matter of a few corners. Once second place was a fact, he moved on to a sparring match with Francesco Bagnaia. He found a way through on lap 15 and then took off. Viñales brilliantly managed the tyres and the gap all the way to end, taking the chequered flag with a 1.092s lead over his closest rival.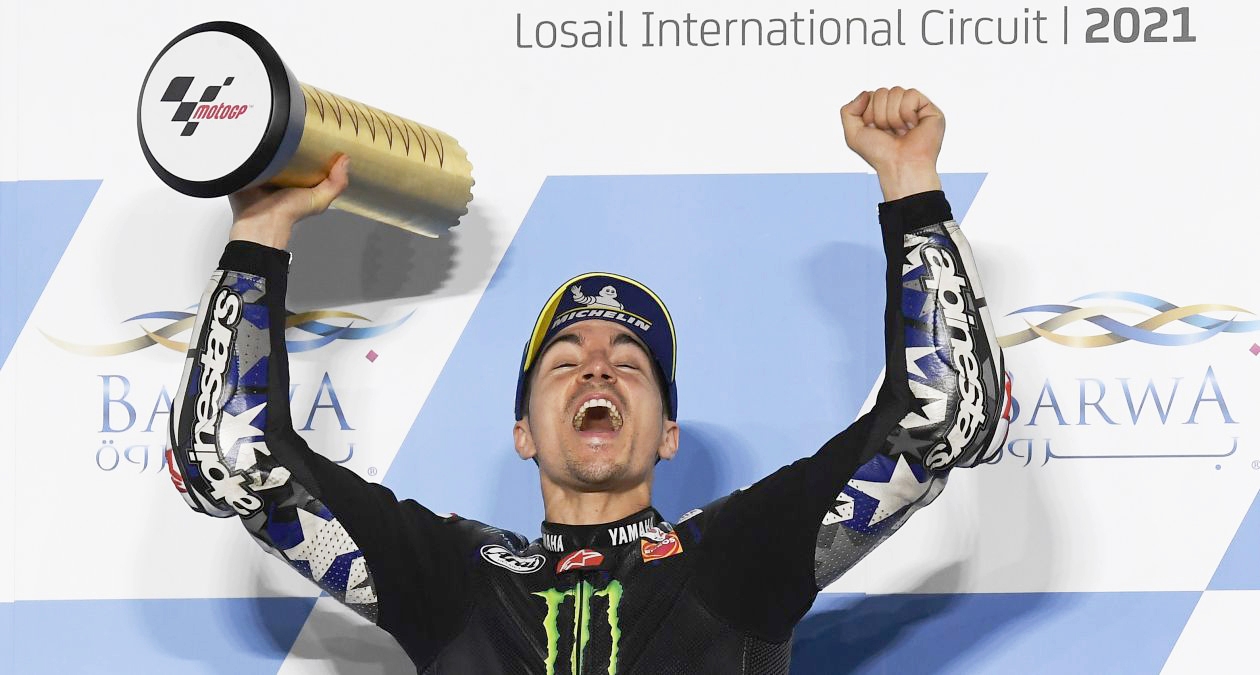 Quartararo started from second place and slotted into sixth after the opening corners. He was quick to lead a 'Yamaha train' consisting of him, teammate Viñales, and Valentino Rossi to track down the leading group. By the end of the first lap, he was already back in fifth place. His next target was Jorge Martin before setting his sights on the top-3 riders.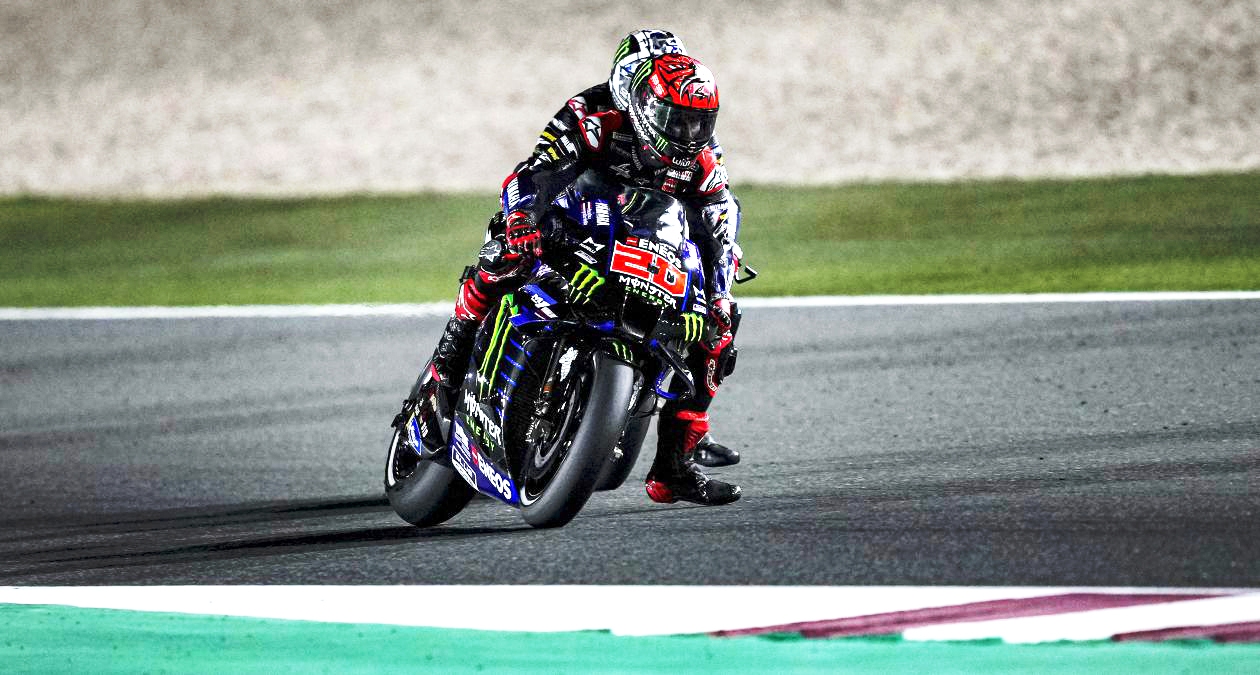 With 17 laps to go, the Frenchman started to put serious pressure on Jack Miller. In Turn 15 he made a smooth move for a pass, taking a provisional podium place. Next was a 0.9s gap to bridge to the man in second place, but his attention was also required for the threat of riders closing in from behind. The ride to the front had asked a lot of his tyres, and he was unable to defend his position. With eight laps to go, the youngster found himself in seventh place but not out for the count just yet. He put the bit between his teeth and made a final sprint to take fifth place across the finish line, with a 3.030s margin to first.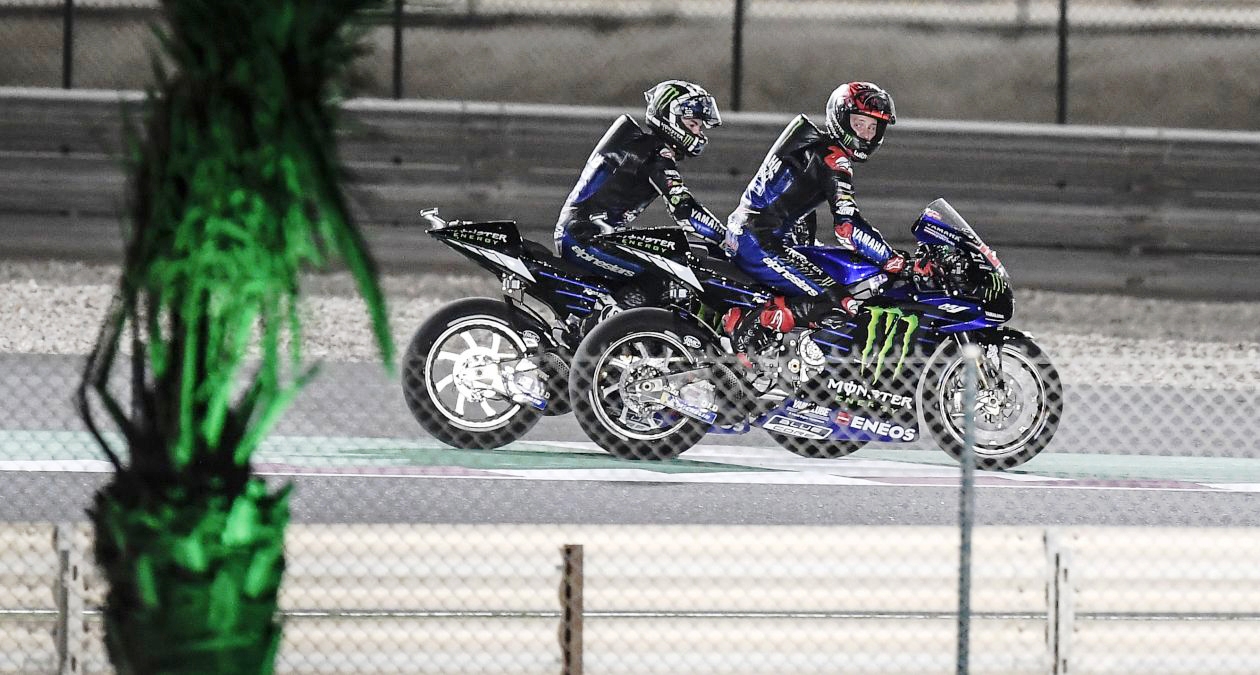 The results put Viñales and Quartararo in first and fifth place in the championship standings, with 25 and 11 points respectively. Yamaha and the Monster Energy Yamaha MotoGP team are also in first place with 25 and 36 point totals after Round 1.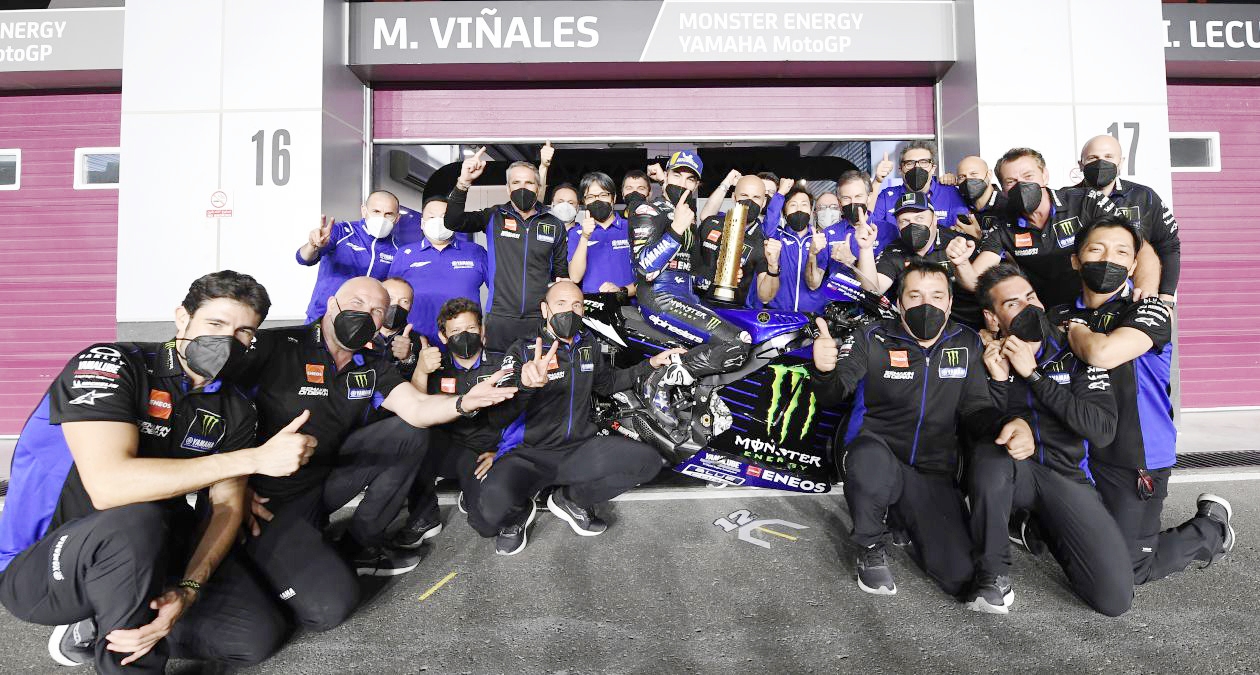 The MotoGP paddock will stay in Qatar, as next week Round 2, the Grand Prix of Doha, will also be held at the Losail International Circuit.
Massimo Meregalli (Team Director): "The ideal plan was to have a good start, then let Maverick and Fabio make the most of the M1, riding Yamaha lines. However, we expected that our competitors would be strong at the start, so it would almost be impossible for us to lead into Turn 1. But Maverick and Fabio knew what they had to do. They made sure not to waste any unnecessary time battling each other and instead worked together as they rode to the top 3. In the end it was Maverick who had the race-winning pace today. His ride was truly stunning! Fabio wasn't quite able to fight for the podium because of an unexpected rear-tire drop, but he still put up a strong fight for fifth and collected some important points for himself and the team. We are very happy overall. Starting the season with a win is a great morale boost and a testament to Yamaha's and the team's hard work over the winter. Now we will have a few days of rest and then we will be back on track on Wednesday to prepare for GP2, and we will be looking into the issue that Fabio had with his rear tire."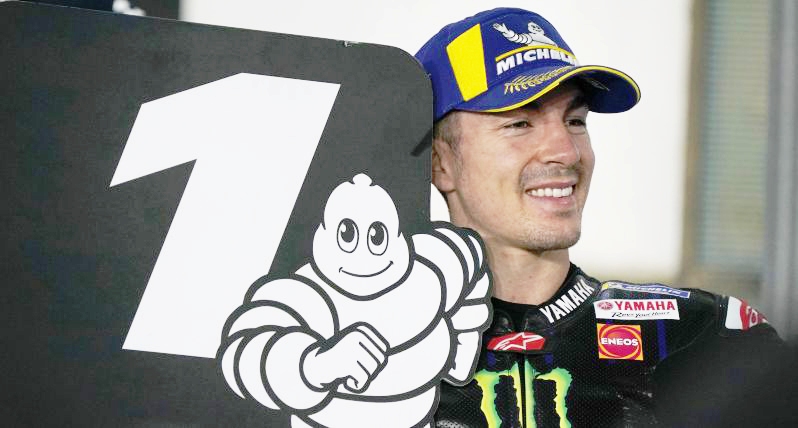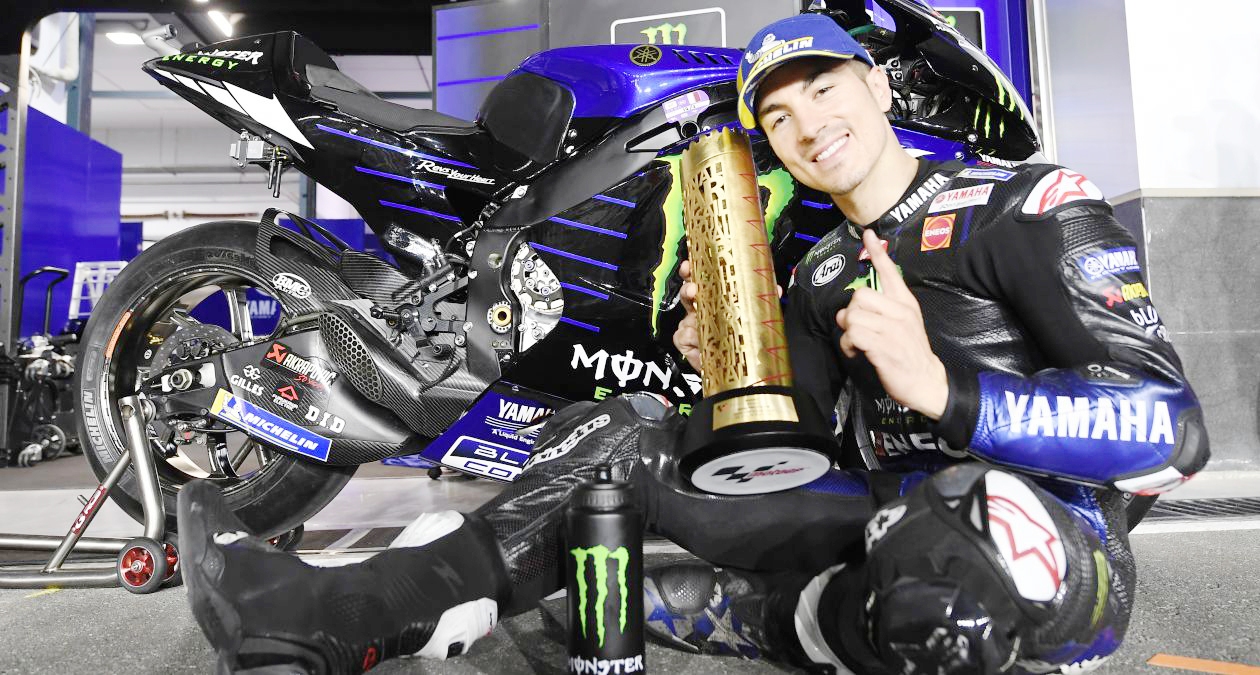 Maverick Viñales: "The race was especially good because I had the opportunity to fight with other riders, which is always important. It's been a while since I last overtook so many riders in one race. Early on in the race, I felt this special feeling with the bike. Also in FP4 when we did the race simulation I felt fantastic and also in qualifying. I'm very grateful, because winning is not easy, so we are going to enjoy today. For the coming race we will work and try to improve again, because we know our competitors will also improve. I just want to say 'congratulations' to the team, because we did a good job this winter. I think this win is very good for the morale of the team, because it's always important to trust ourselves. We still have some things to work on, especially on the race starts. But, overall, I think we can do a good job this season."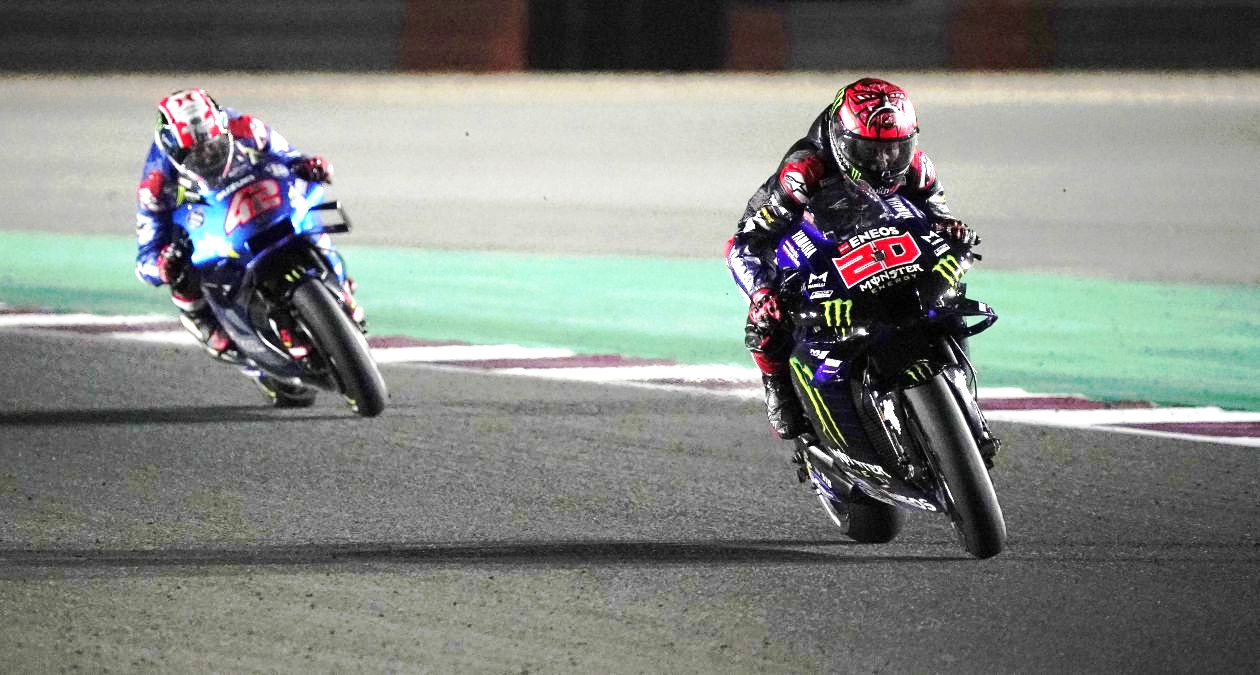 Fabio Quartararo: "I was feeling so strong in the beginning of the race. As soon as I overtook Jack [Miller], I was able to catch Joan [Mir] so fast, but then I noticed a big drop in the rear tyre, which we didn't expect, because I didn't have that during the test or the practice sessions. I decided to adjust my riding a little, but Maverick still overtook me. He was just in another league and had much more grip than I did. In the end I could overtake Rins and Miller because I was riding in a different way, so that's something positive. Last year, on difficult days we made mistakes and finished in P14 or crashed. Today we are P5 and scored 11 points, which is good on a tough day like this, and I was 3s behind Maverick, so that is not that bad."
credit: yamahamotogp.com
Thank you for visiting insideracing.com.ph. You may express your thought below through the comment section. You may also follow us on Facebook, on Instagram @Insideracingnation or on our YouTube channel.