VOGE 300R Review: More for Less
Date posted on August 7, 2021
Share this
While the 500 cc twin cylinder models of VOGE are getting all the headlines and admiration, its little brother can also shine on its own.
The affordable and stunning VOGE 300R naked sportbike is an ideal motorcycle for the leisure bike riders or occasional commuters and fills the gap between the small bikes and the big bikes. It is not too big, not too heavy, not too fast and not too expensive. Just perfect for those upgrading from underbones and scooters below 200 cc. It could also be a good first bike for those who prefer a sportbike.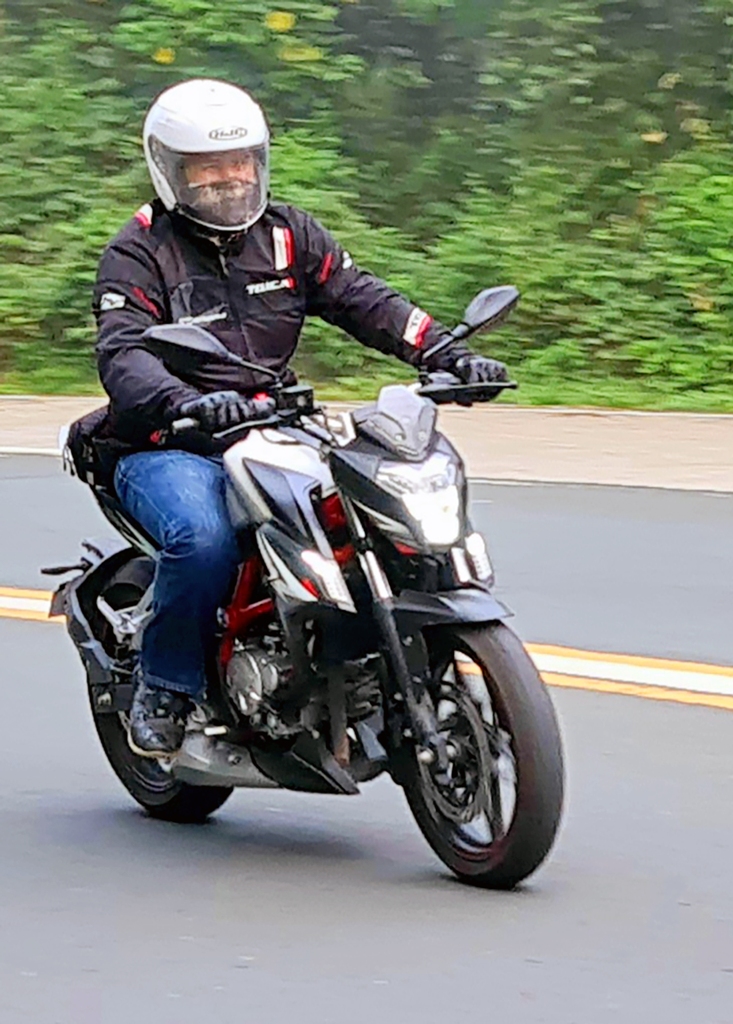 VOGE is a high-end bike subsidiary brand of Loncin motorcycle. Loncin operates production, distribution and marketing facilities in Chongqing, Zhejiang, and Guangdong in China. It has an annual production capacity of 2,500,000 motorcycles, 3,000,000 motorcycle engines, and 150,000 all-terrain vehicles.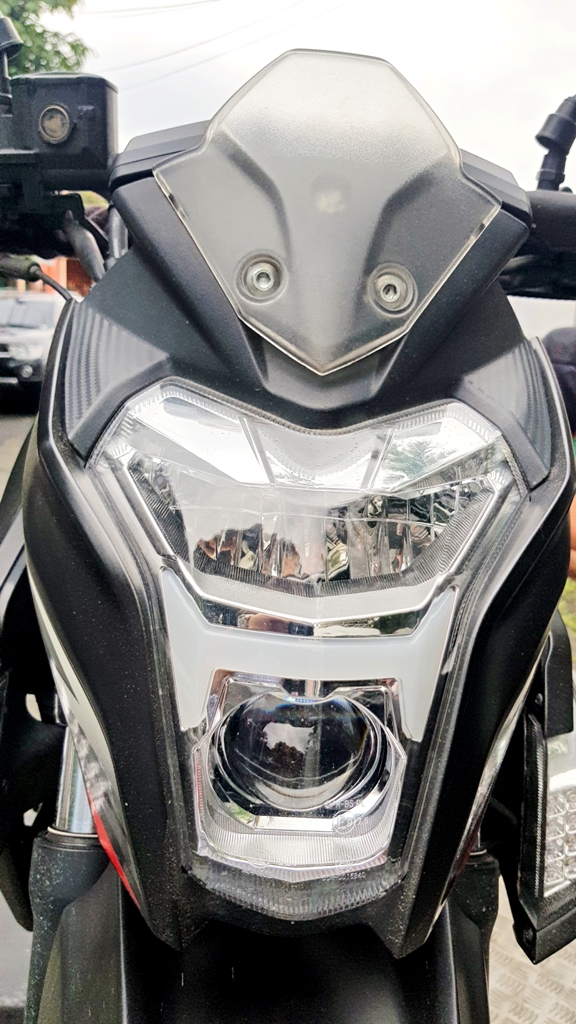 The 300R is sold worldwide targeted to new sportbike riders. Here in the Philippines, it has an SRP of Php 160, 000 and is available in black and red colors. It has been available here since the start of 2021.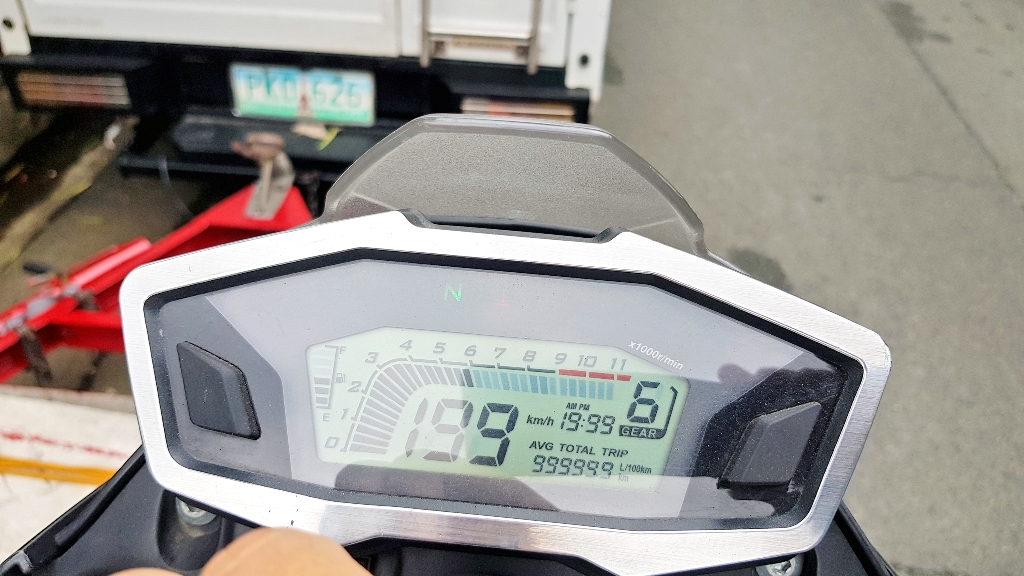 It has modern styling similar to the 500R and a well-proportioned look. It is powered by water-cooled 292 cc single cylinder engine with Double Overhead Cams (DOHC), 4 valves and has a claimed maximum power of 29 hp. It has a 6-speed transmission, BOSCH Electronic Fuel Injection (EFI), alloy wheels, big tubeless tires which are 110/70-17 at the front and 150/60-17 at the rear, front and rear disk brakes, full
LED headlight, turn signals and taillight. It has a big fuel capacity of 16 liters which is enough for long touring rides and a beginner-friendly 780 mm seat height and 153 kgs of weight.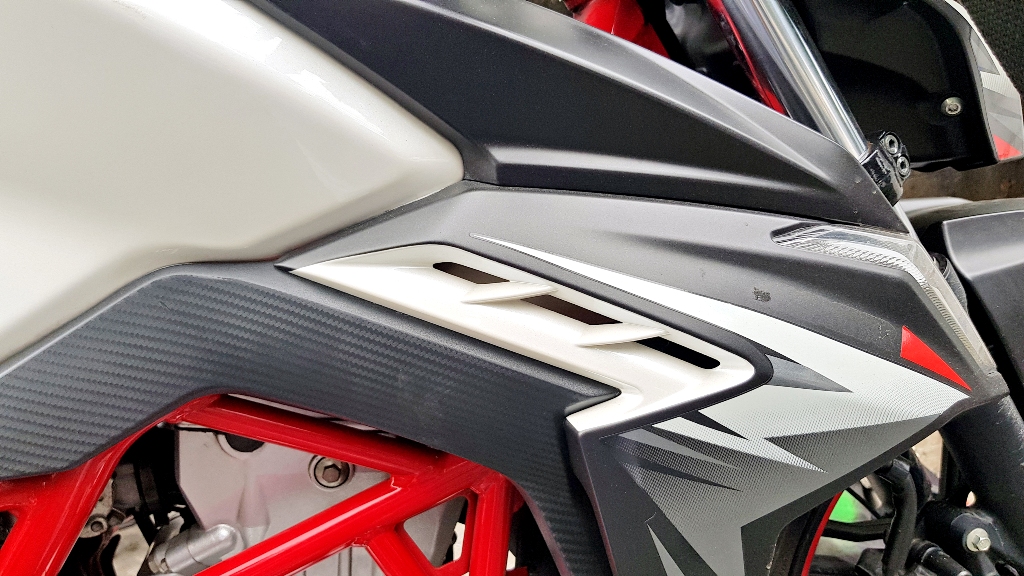 We rode it in the urban conditions as well as on the mountain roads and we found it a good value bike.
Of course you cannot have the same expectations as the more powerful and more expensive 500 cc models but the 300R has a number of merits on its own.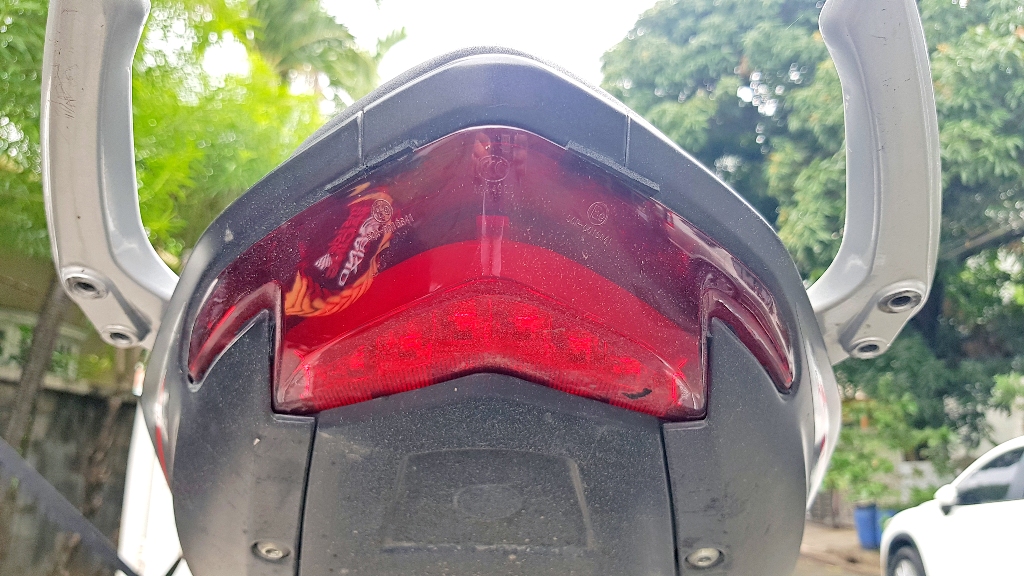 First is the value for money. For the same price as a Japanese 150cc sportbike, you get a much bigger and more powerful engine, much bigger tires and a bike with more physical presence.
Next is the performance, the engine is substantially more powerful and more torquey than the 150cc options at the same price. The big forks, bigger tires and stronger brakes also give it a proper big bike feel. We let Jake Swann, an experienced big bike rider share his impressions on how it stacks up against big bikes.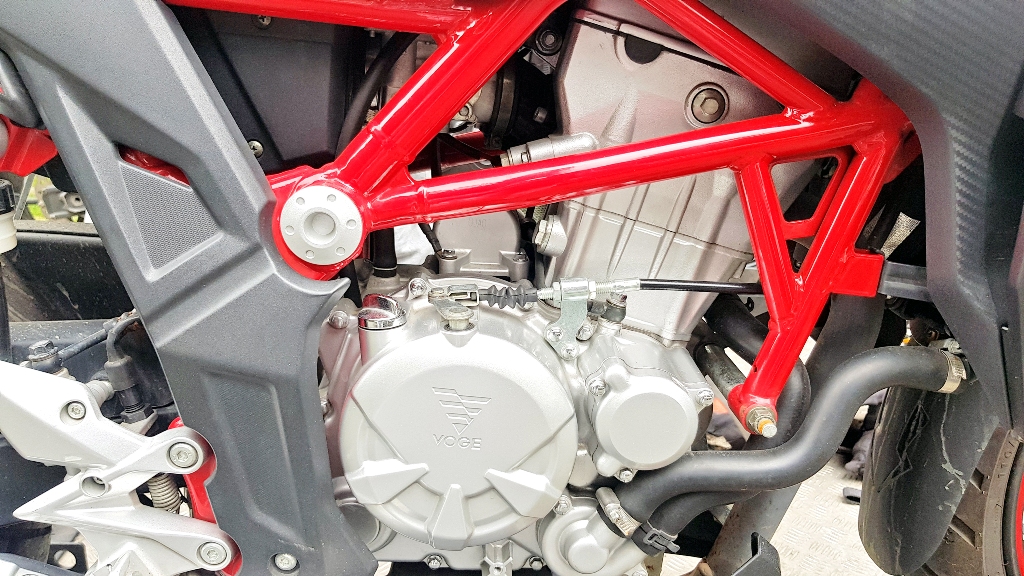 Overall, it's a good buy, just don't expect the smoothness of a twin cylinder because it is a big single and vibrations at high engine speeds are a trait of thumpers.
MV Agusta signed a partnership with VOGE to develop and produce the Italian brands range of small bikes. The 300R has surely played a big role in this decision by the exotic superbike brand. So it must be a good package already.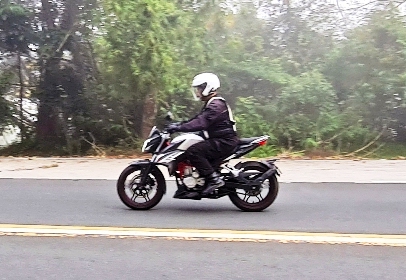 Jake Swann
"If you're old enough to remember the pre-smartphone days when we would compare phones and ask, where was your phone made, Finland or China? 5 years later, it didn't matter; experience taught us the performance was equal. A decade later, the Finland-made phones were gone and now, over 70% of cell phones are made in China. Could the motorcycleindustry be going down the same road? Chinese-made small displacement motorcycles have been around for at least 20 years and they are making a push to market bigger-engined models.
I had the opportunity to ride a VOGE 300R. It comes with a single-cylinder liquid-cooled 292cc Loncin power plant. Starting the engine lets me hear an attractive and bassy note, which got me thinking. How loud is the exhaust? Luckily I had a decibel meter handy; it resonated at an impressive 86db, which won't give cause to create any new motorcycle haters in your neighborhood.
Straddling the bike let me get a feel that the riding position was just right, with no pains or discomforts.
While riding, I did hear the radiator fan go off, but couldn't spot a temperature gauge, which would be helpful. I would be disappointed to learn if the only engine overheat warning would come from a single red LED light. But I didn't spot, either.
Like other lightweight bikes in its class, it sports disc brakes on both wheels, and initially are strong enough to cause the front end to dip under pressure. The suspension's stanchion tubes measure a diameter at 41 mm, which is the same size as the 1986 GSX-R1100, which is more than the 37 mm of the Ninja 300, but under the 43 mm of the R3.
Stiffer forks can provide a delectable amount of handling feedback. Preload-wise, it supports my weight fine, but I always appreciate the availability of adjustments for both rebound and compression damping. The short wheelbase is helpful while riding in the city and twisty roads; it has a heavy feel, but not a total deal breaker.
Like all the other lightweight bikes in its class, it has a 110/70-17 front tire and an eye-widening 150/60-17 rear tire, which I've learned to be oversized for this displacement class. The tires were of Chinese nylon belted Timsun's, speeds were legal and they never gave me cause to doubt the rubber.
All the lights are LED, the days of the tungsten/halogen filament light bulbs are a thing of the past. Like steam engines, they'll do the work and will only get stronger and brighter as time marches on.
Riders coming up the ranks from smaller engines have to start somewhere; the guiding principle in this purchase could be cost or skill. It's all up to you and the VOGE 300R isn't a bad beginner's bike to start with."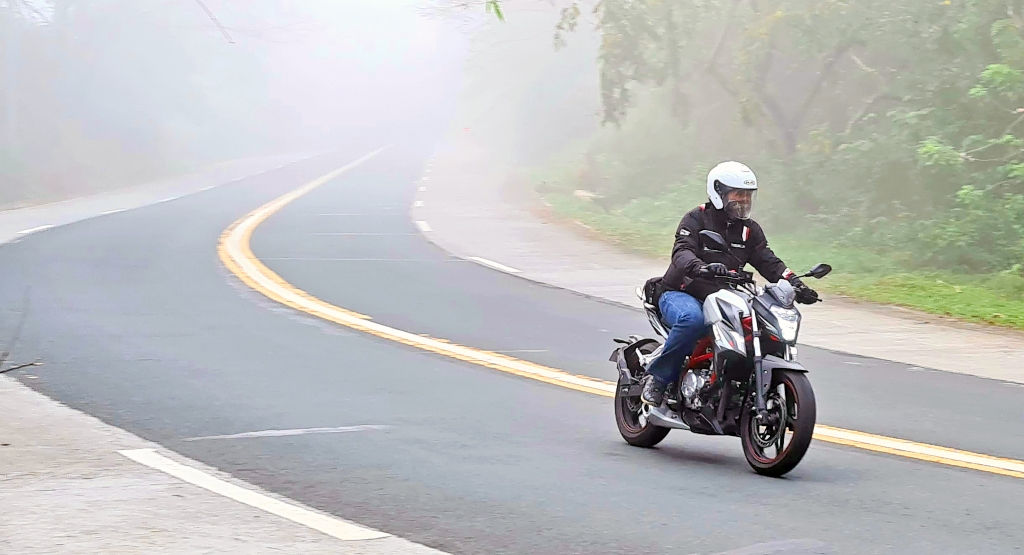 Philip Bonza
"Nice new good-looking model itong VOGE 300R. The style is cool. Sleek lines and edges are seen and these match with the simple graphics design. Black and white ang combination for this model pero nagbigay ng red trellis frame at red decal on mags. Simple but gives impact sa overall look. LCD instrument panel and all lights are LED. Nice style of front signal lamps, integrated sa body kaya wala nang mapuputol at papalitan ng aftermarket. Sana same style din ang ginawa sa likod. Maganda ang bigay na liwanag ng head lamp, but night riding on dark zigzag roads or some turns on dark corners in the city needs extra caution. Narrow focus ang liwanag, kulang sa buka o lapad, maganda ang liwanag sa gitna lang. This model feels heavy for a 300 cc category pero easy and agile pa din to ride kahit sa city at rush hour traffic. The engine power is good on low to mid speed, pero sa pataas na rpm going faster speed, it starts to vibrate. That vibration feels annoying on the speed around 110 kph up, para sa akin ang sweet spot nya is about 80 to 100 kph. Braking power is good both at the front and rear. Both suspensions also play good too. Riding comfort for me is good, hindi sobrang yuko at sakto ang bend ng legs ko dahil sa position ng saddle at footpegs. Ralaxed handling position for me, kasi maganda ang bends and rise ng handlebars na sakto sa riding style ko. If you are in the budget at nag graduate na sa small scooter and underbone models and looking for a powerful naked bike for everyday service or doing errands in the city at minsan for a quick breakfast or weekend rides at hindi naghahanap ng mabilis na top speed, this bike is perfect for you. Para sa porma, power, performance and price, 3 gear points ang score ko."
Thank you for visiting insideracing.com.ph. While you are here, kindly don't forget to click on our advertisers ads above, visit their site and consider them for your motorcycling needs. It will help us a lot.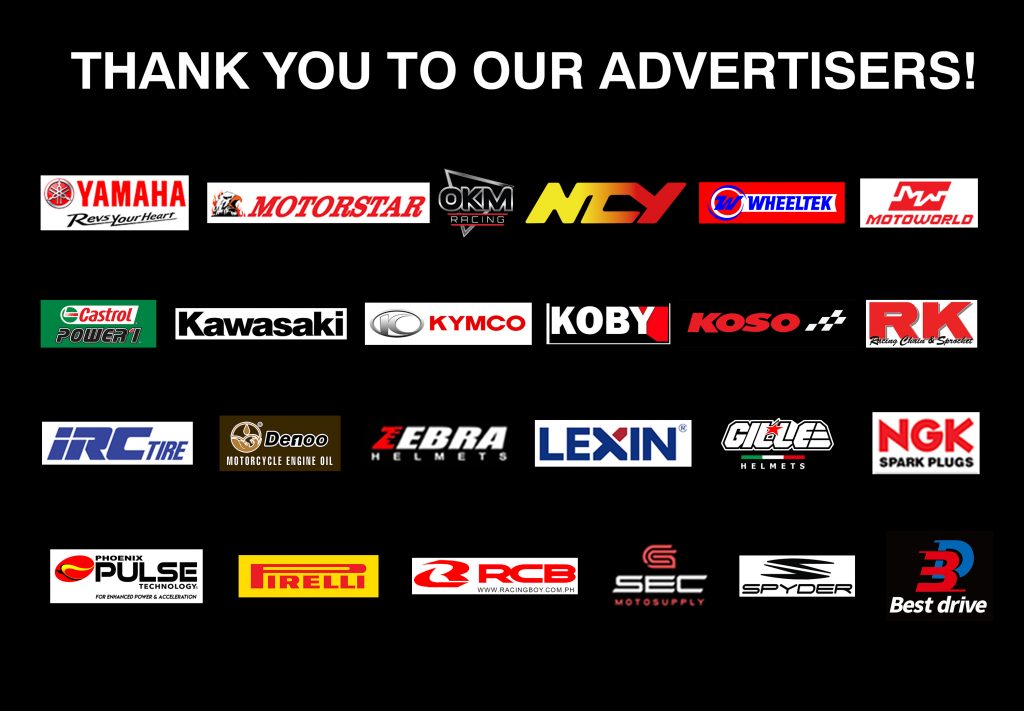 You can also order a copy of our monthly print magazine for more riding contents to read and enjoy at your leisure anytime by clicking here.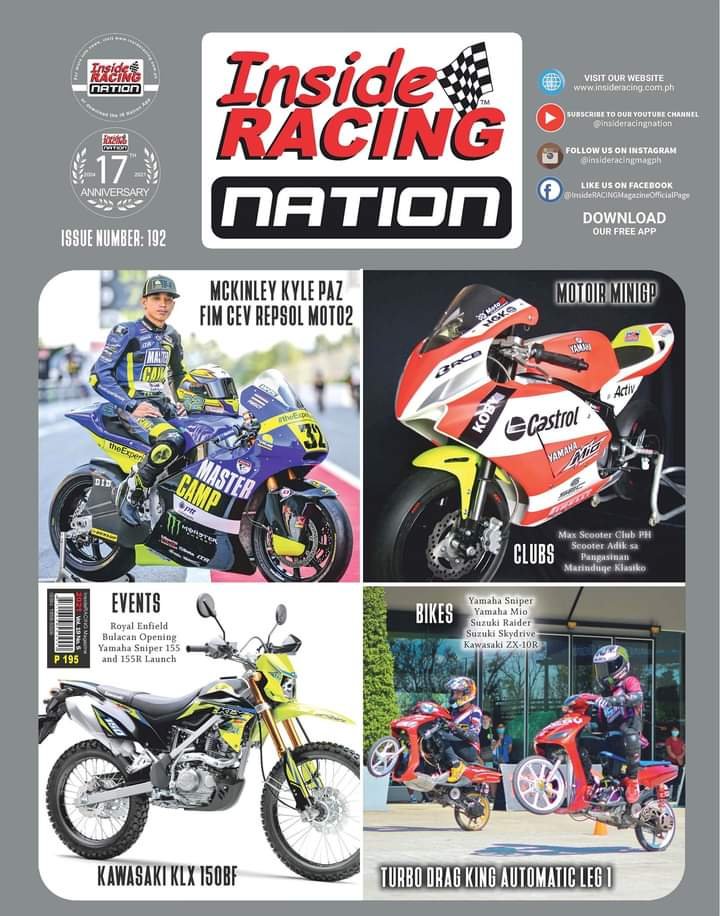 You may also express your thought below through the comment section. You may also follow us on Facebook, on Instagram @Insideracingnation or subscribe to our YouTube channel.